In Saigon, trà đá vendors don't exist, simply because every single eatery is in itself a trà đá vendor.
If cà phê sữa đá is an indispensable component of a lazy morning in Saigon, the city's trà đá pitchers are emblematic of the sheer pleasure of eating. Southern Vietnam's sweltering climate makes it impossible at times to enjoy meals without something cool to wash down the food. Thus glasses of amber-color iced tea come to the rescue.
Vietnam's food and beverage sector is worth millions, and we're talking dollars, not Vietnam dong. Yet, I dare say that not one brand of bottled drink could replace the ubiquity and affordability of trà đá in food vendors all over the country. Iced tea goes great with anything: a hearty bowl of phở, plates of cơm trưa with braised pork and omelette, or even seafood skewers during a night outing.
It all started decades ago during the French occupation of Vietnam, when the very first tea cultivation research institutes were established in Phú Hộ in Phú Thọ Province, Bảo Lộc in Lâm Đồng Province, and Pleiku in Gia Lai Province. The French also built a tea production factory and a tea nursery with some 27 different varieties in the plantation in Phú Hộ.
By 1945, Vietnam boasted more than 13,585 hectares of tea fields all over the country with a yearly yield of 6,000 tons of dried tea, black tea, green tea, and scented tea. Despite the effects of the subsequent wars, over the next two decades local tea production increased to 35,000 tons, 13,000 of which were exported. Plantation space grew to 65,000 hectares in total.
Today, Vietnam is one of the world's top tea exporters. By the end of 2016, the country shipped 118,000 tons, worth US$197 million.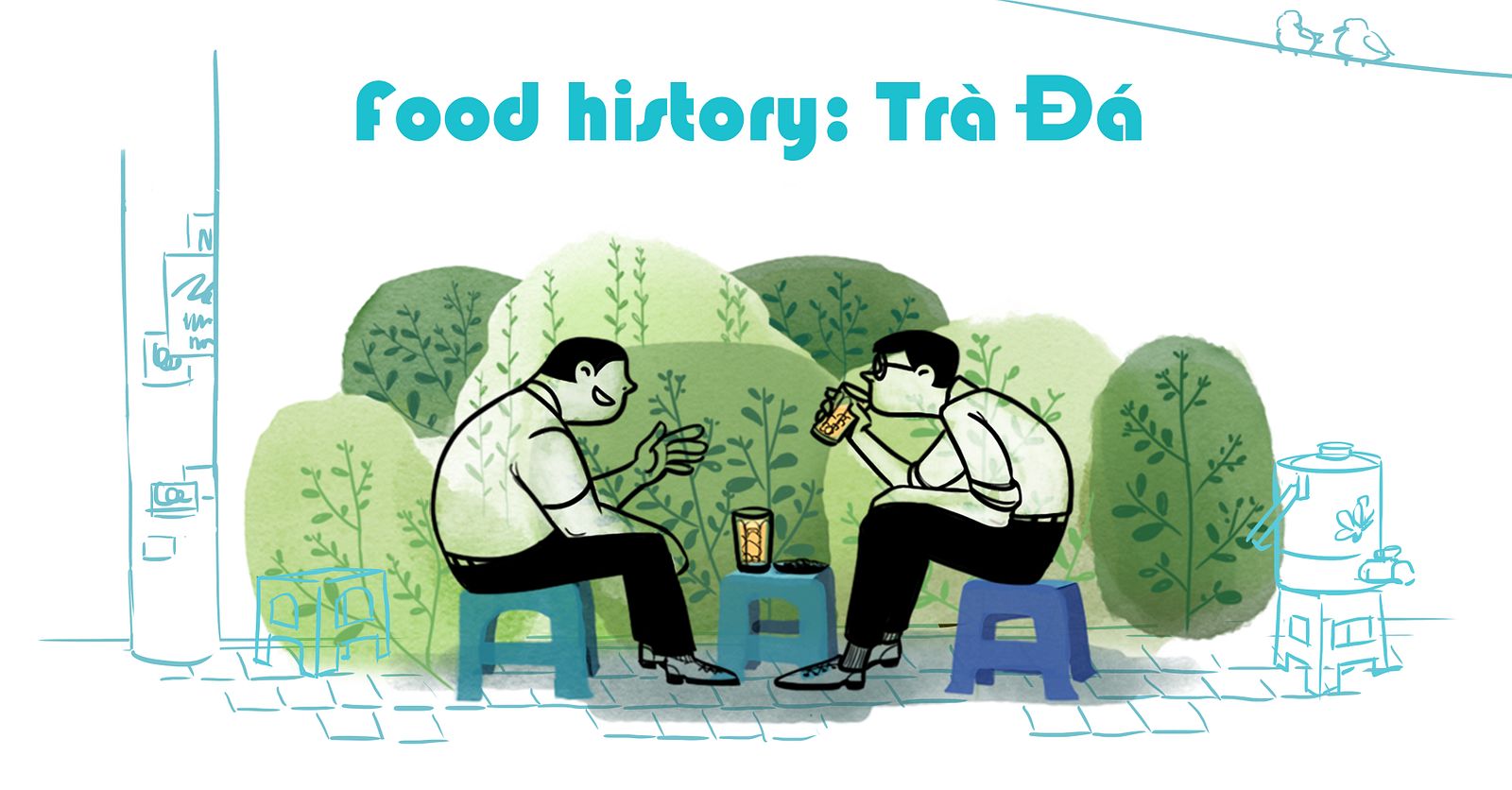 Up until the early 2000s, trà đá has generally been more popular in southern localities. Hanoians might be seen enjoying an occassional glass of iced tea, but the capital's older generations have always been more taken with the classier ritual of brewing hot tea. My dad didn't hail from Hanoi, but his family has roots in northern Vietnam, so he was the most finicky tea-drinker I've ever known.
As a self-proclaimed green tea connoisseur, he liked his tea concentrated and bitter. "It's not proper tea if it's watered down and not bitter," he used to say, with a tinge of disdain coloring the way he enunciated "watered down." Eternally loyal to hot tea, he didn't particularly care for trà đá and don't even mention milk tea in front of the man.
It's easy to see why tea snobs like my dad look down on Saigon's trà đá: the recipe is literally watered down cheap tea. Brew a pitcher of green jasmine tea and then add in as much water as one's heart desires, as long as the liquid still retains that light amber hue. The product is a fresh, cooling beverage that's closer to water than to tea — tea-flavored iced water, if you will.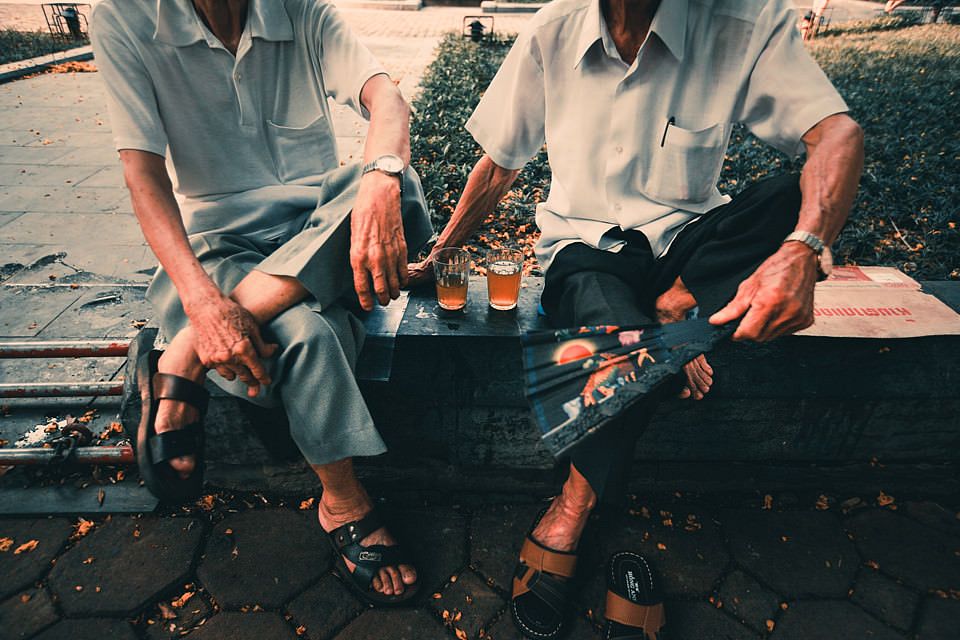 Before 1975, trà đá was still a relatively peculiar concept among Hanoians. Scarcity of refrigeration devices had something to do with it, as well as general unfamiliarity with the concept. But within a few years, Saigon's favorite drink started to migrate northward as officials made more trips to the country's southern region.
After visiting Saigon, they brought back home loads of new things: bicycles, radios, and most importantly, fridges. Even then, only families in Hanoi could afford to use these giant ice boxes as some peripheral provinces weren't connected to the national electrical grid.
Most of Vietnam's refrigerators at the time were second-hand imports from Japan such as Sanyo or Hitachi, which were mainly used to make ice instead of their common function. At a time when households had to live on state-issued coupons, fridges were rather redundant because there weren't any leftovers to be refrigerated.
By the logic, Hanoi's beverage vendors stood to benefit the most from refrigeration as they could purchase ice blocks for cheap from families with a fridge to up their tea game. Hanoi's regional term for tea is "chè," but saying "chè đá" is confusing as "chè" is also the national word for sweet desserts. Eventually, trà đá became the prevailing term for Vietnam's most accessible drink.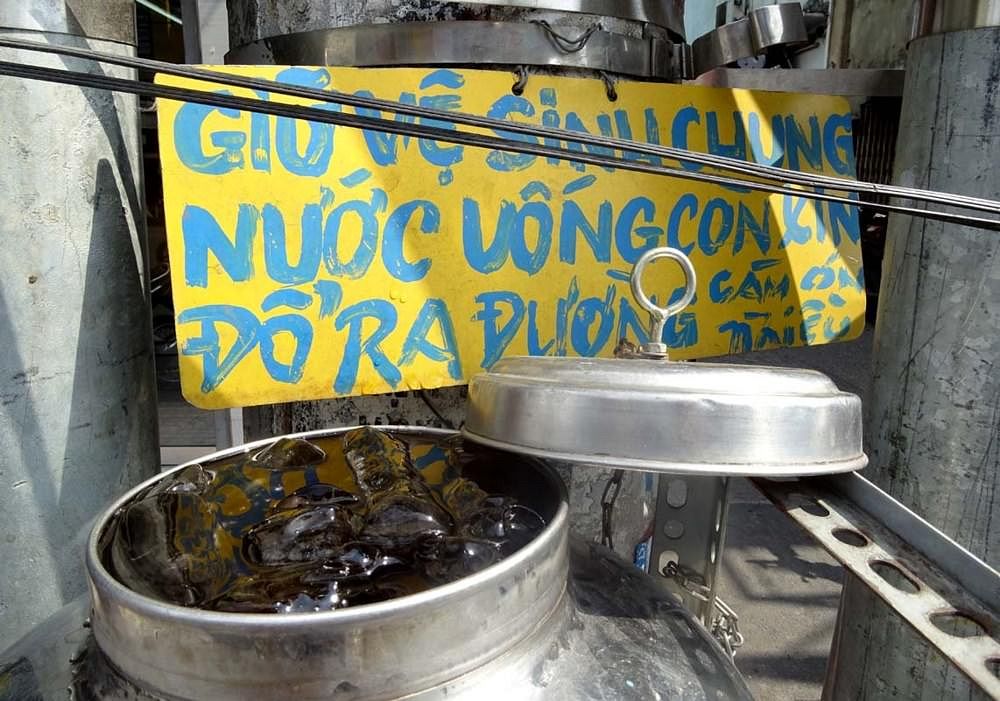 In his essay "Trà đá và cuộc 'chinh phạt' đồ uống Sài Gòn," poet Nguyễn Quang Thiều wrote about his experience being in Saigon for the first time in 1979.
It was a fascinating and really thrilling trip. In a dusty passenger car filled with noises, the stench of sweat and cargo, I was the lucky one who got a seat by the window. Then, I could feast my eyes on the landscapes of our country that I only saw for the first time. On the train platform, I was attracted to southern dishes with their elaborate arrangement and vivid colors. However, there was one thing that took me by surprise. Upon tasting it — especially when you're journeying on a crammed, stuffy train cabin — all signs of fatigue seemed to disappear: trà đá.
Nowadays, the distinction between trà đá in the two regions of the country has largely been blurred. Trà đá has entered Hanoi's youth culture in the form of glasses of lime iced tea enjoyed at hangout sessions around the capital's landmarks like Hoàn Kiếm Lake or the St. Joseph's Cathedral. Whether these drinks actually contain lime or tea is a different story, but that's a conversation to have later.
While Saigon's beverage scene has seen an invasion of Taiwanese milk tea parlors, if you take a close enough look, glasses of cool iced tea are still being doled out constantly at cơm tấm stalls, beside hủ tiếu carts or even on the pavements on a daily basis.
Over time, this extremely easy to drink and easy to make beverage has also taken on another role in Saigon as a free beverage, thanks to the altruistic spirit of local Samaritans. In every corner of the city, one might be able to spot a free iced tea dispenser on the street, cool and ready for everyone to quench their thirst on a sweltering Saigon day.