For fans of Vietnam's basketball league, the name Nguyễn Phú Hoàng is most likely a familiar one. The Hanoi-born-and-raised point guard was well-known in the local streetball community long before the Vietnam Basketball Association (VBA) was formally established.
Born in 1989, which makes him senior on pretty much every court he steps on, Phú Hoàng never disappoints spectators with his intelligent plays. Known for his ball-handling skills and incredible speed, Phú Hoàng and his twin, Thành Đạt, are nicknamed the "Flash Brothers." Off the court, Phú Hoàng is a family-oriented person and a huge advocate for mental health awareness. As the father of three wonderful children, his off-season days are filled with math problems, conflict-solving and, of course, training.
Phú Hoàng caught media attention in the very first days of VBA try-outs in 2016, leaving spectators in awe of his smart drives, flawless passes, and ability to score in seconds. He then spent the league's first two seasons representing his hometown in the Buffaloes' navy blue. In 2018, fans were left in shock when he was traded to the Cần Thơ Catfish. Nevertheless, Phú Hoàng did not disappoint. In the same year, he led his new team to the championship and was named "Best Local Player." In 2020, he moved back home, reuniting with his brother on the Buffaloes, though both participated in the 2021 season in the uniform of newcomer Nha Trang Dolphins.
"The local basketball scene has changed so much since the first VBA season," Phú Hoàng says excitedly. "More courts are being built, more teams formed, more classes opened. Every middle school and high school now has their own courts and teams which allow children to be exposed to the sport more than ever before."
Compared to football or volleyball, basketball remains a relatively new sport in the country. The establishment of a professional basketball league was a significant milestone for the sport to find its place in the Vietnamese community. "A special change that I noticed is in the parent's attitude," Hoàng continues. "In the past, you'd rarely see parents come to games to cheer on their child. Now, it is not difficult to find parents sitting on the bleachers, parents driving their children to practices, supporting their hobbies. Seeing children being fully supported by their parents makes me very happy."
The 32-year-old point guard credits his success to many people in his life, including his twin brother, his parents, and teammates. He likes to compare his growth to the construction of a building, where each person contributes a brick. Having a twin brother meant always competing growing up: "We have always been on similar levels in skill. Sometimes he would outplay me, other times I would perform better. So we always use each other as milestones."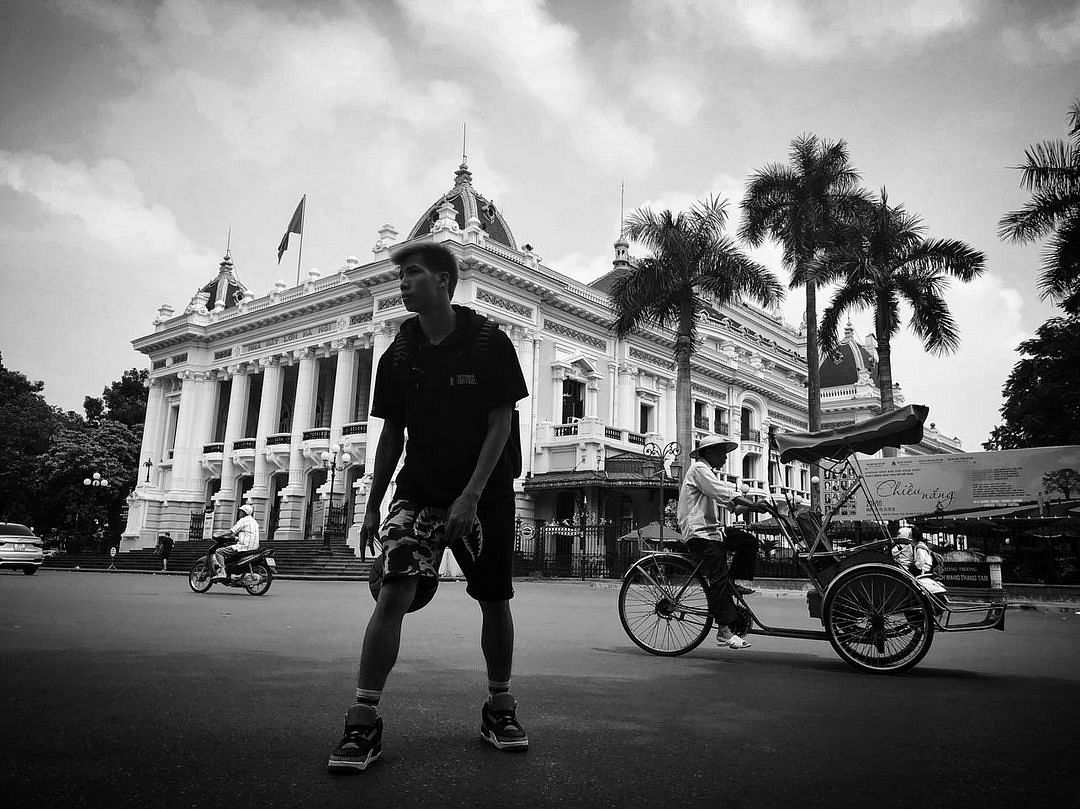 On gaining the support of his parents, Phú Hoàng describes a long but rewarding process, as his parents are somewhat traditional: "They have always wanted us to pursue a more stable career, so when we decided to join the VBA, they did support us, but not fully. That pushed me to work harder so I could prove it to them that I can make it. And without them as my backbone, I wouldn't be at this point today." Seeing what he has achieved, there is no doubt that Phú Hoàng's parents are now truly convinced.
If earlier in his career Phú Hoàng set clear goals such as titles, championships, or records, now he's seeking simpler joys: "All those things, I have already gotten them, thus, I don't chase them anymore. Now, I play basketball purely because I like it. No longer am I obligated to the numbers on the scoreboard." Winning "Best Local Player" was no doubt the highlight of Phú Hoàng's career: "I think that opportunity should be given to other people. I want others to also experience the feeling of achieving what they've set out to do, of being on top."
On what his top five priorities in life are right now, Phú Hoàng names his children, his family, parents and in-laws, helping out the family business, and lastly personal health. It surprises me that basketball isn't one of them.
"By 'health' I meant both physical and mental health," he clarifies. "There was a time when my mental health was not the most stable, especially during VBA 2021. That was a tough knock on me. Mental health awareness is something I think everyone should be talking about more, especially when mental health support is still lacking in Vietnam; not just in the local sports industry, but also the community in general."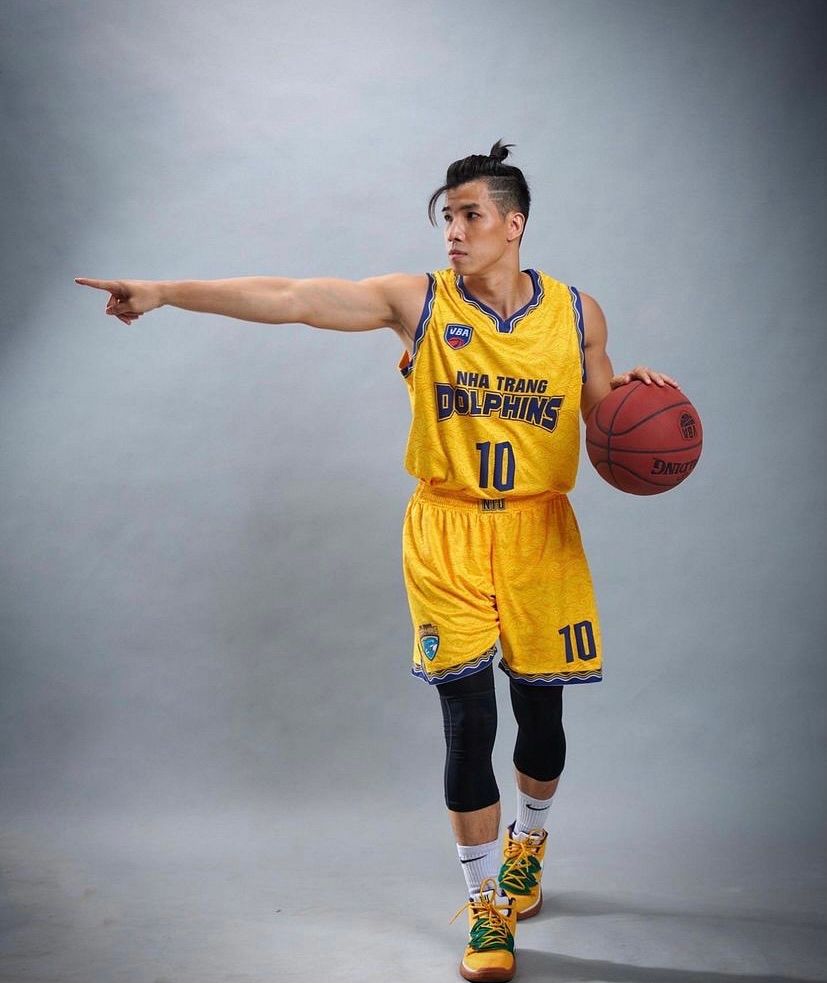 "I have had this conversation with many people before. They would open up about experiencing mental health difficulties and not being able to find professional help. In Hanoi, I don't think there are many therapists. On why mental health stigma is such a prominent issue here, I think it is simply because people lack understanding about what mental health issues are. I remember, at one point in the past, my wife mentioned to me that she might be experiencing mild depression from her work stress, and I could not understand what she meant. How could anyone fall into such a place? I've only understood what it felt like recently."
The 2021 VBA season was extremely difficult for everybody in the league, and Phú Hoàng was no exception. For over 70 days, the entire league, including players, coaches, referees and staff, had to isolate in Nha Trang to run the season without an audience. The championship had to end prematurely with just a few games left because of logistical constraints.
"Day by day, the organizers have to come up with contingency plans to cope with the pandemic, ways to organize the league so that it can run smoothly, and how to finish the season, while keeping in mind the ever-changing uncertainties. You never know what sort of pandemic response the government is going to issue tomorrow."
"I was at a place where I felt extremely helpless. Many of my colleagues were unable to see their family members before they passed away from COVID-19, many of them couldn't take care of their parents because they were stuck in the VBA bubble." Describing it as the time when merely surviving day-to-day felt heavy, Phú Hoàng opens up about it being the most anxious he has ever felt.
"It is a state where you feel tired all the time," he explains. "You can't feel anything at all, it's like you are empty. I so badly wanted an escape, but there was nothing. I tried doing everything that used to make me happy, like watching movies, looking at memes, playing basketball. But everything, in that short period of time, just made me feel tired. Going to sleep and waking up the next day felt pointless. The most painful part was that I really wanted to reach out to somebody, but I just couldn't."
This feeling is called anhedonia, as I learned in my university psychology class. The term loosely means not being able to feel pleasure from things that you used to enjoy. At the end of the day, Phú Hoàng still considers himself lucky: "My family was my lifeline; if I didn't have the image of them to cling onto during my hardest days, I don't think I would be happy and healthy today."
On one important lesson from his time as a professional athlete, Phú Hoàng answers with complete honesty, yet utmost optimism: "This is going to sound harsh, but I think eventually no one is going to remember you. Sports is an ever-evolving thing; even if you're a really great player, eventually, there will be somebody that will outperform you, and I think that is an amazing thing."
For that reason, to him, "[Basketball] is simple, I try to do what I like without worrying about what other people think or say about me. Rumors that don't matter, I've learned to let them go. Being a professional athlete taught me that the more I pay attention to negativity and the more I let it build up inside me, the harder it is to focus on growth and progress."
"The sooner people stop trying to impress other people, the better. Then, they will start living their own lives and care for the people they love, rather than always trying to prove to the people that don't matter." Family is the one thing Phú Hoàng values most, yet the basketball player confesses: "My goals in sport have pushed me a little too far at that point, far away from all the things that were important to me such as family. It was only recently that I realized that without my family, I wouldn't have had today. I have been missing out on all the time and effort that I want to spend with my family so I am trying very hard to make up for it."
Phú Hoàng ends the interview on a high note, telling me about his ultimate life goal and the importance of health and family. "I am so, so lucky," he says in gratitude. After all that 2021 has brought, it feels as if only now does he really understand what basketball meant to him. It is not about the points-per-game, field goal percentages, or championships, but being able to see his parent's support on the sideline, loving the game, taking care of himself, and staying healthy so that one day he can play it with his own children.
"All I want is for my family to be happy, for my children to have a life at least as fortunate as I did. In life, everyone always wants more than what they have. I hope my children know that there is a limit: you are here, you have good health, you have enough food, clothes, a roof over your head, you don't have to worry about what will happen tomorrow. That is enough."