"He was so happy to be given rice. And he didn't have a smartphone or anything like that. I felt I had helped someone that really needed help, and I felt very happy about that."
Hanoi has just ended two months of strict social distancing. It was the second time the capital city implemented tough regulations in accordance with Directive 16 to get the COVID-19 pandemic under control.
Nearly all social activities were suspended during this time, and people were only allowed to go out to buy food and essential items. While for some, the biggest discomfort is not being able to leave their houses whenever they want, but others are struggling with more basic needs, such as having enough food to eat.
Due to COVID-19, there are the migrant workers, labor workers, scrap dealers and vendors who lost their jobs and incomes. For these seasonal workers, most of whom live paycheck to paycheck, being out of work has left them high and dry.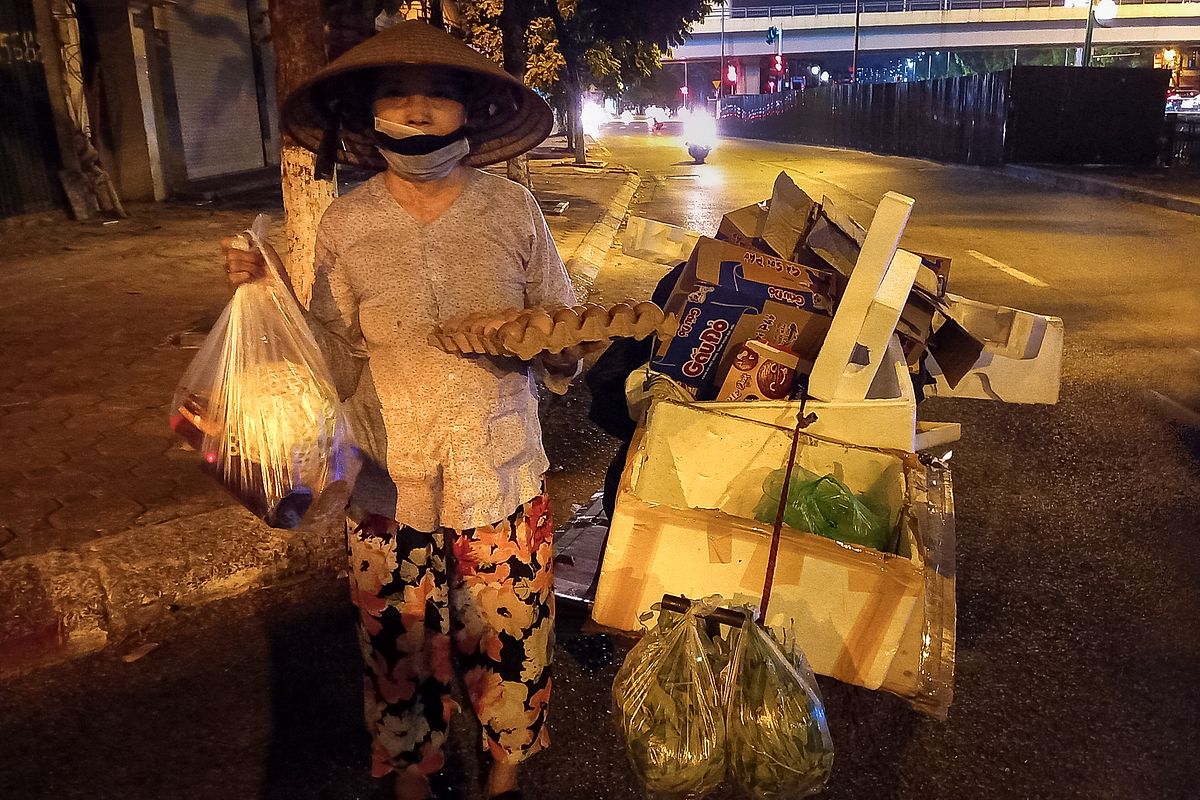 Aware of this situation, some people and organizations in the capital have called for donations, prepared meals, and shared medicines and essential items to those who need them most.
Individual supporters
Từ Thanh Thúy, 20, is one of the people carrying out such charitable activities. Born in Da Nang but now living in Hanoi, the second-year university student has been giving food to out-of-job and homeless people who don't have the means to ask for help otherwise.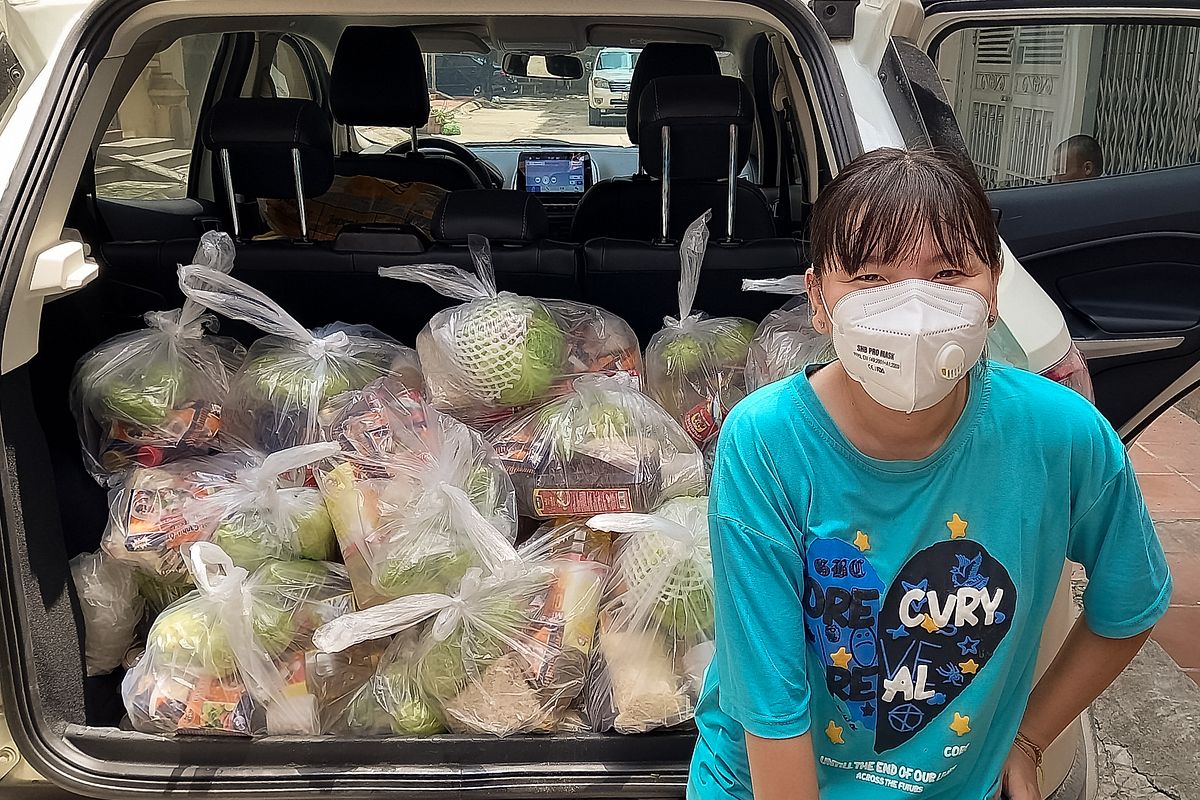 "I thought of the scrap dealers who, no matter how much they earn during the day, still have to pay rent," she tells Urbanist Hanoi in a Zoom interview. "But in the middle of the pandemic, they can't earn much, so I decided to help them. Because they are the ones that don't know what social media is, some don't even have a mobile phone."
Thúy and three friends started their charity at the beginning of August. They called for donations from friends, then prepared bags of dried food which consist of rice, fish sauce, salt, canned fish, shredded pork, peanuts, sometimes vegetables, and gave them away.
She recalls: "One time I gave food to an old man in Ô Chợ Dừa Ward, and he exclaimed: 'Oh, you've got rice and eggs, how lucky I am! I've been hungry for days, I only need rice now. Can you give me more rice? You don't have to give me vegetables. Rice and eggs are good enough for me.'
"I felt so sorry for him, I said: 'No problem, please take the vegetables.' But he insisted on not taking it, and kept saying: 'Please give me more rice if you can, you don't have to give me vegetables, I've been hungry for days.'"
"He was so happy to be given rice. And he didn't have a smartphone or anything like that. I felt I had helped someone that really needed help, and I felt very happy about that," she added.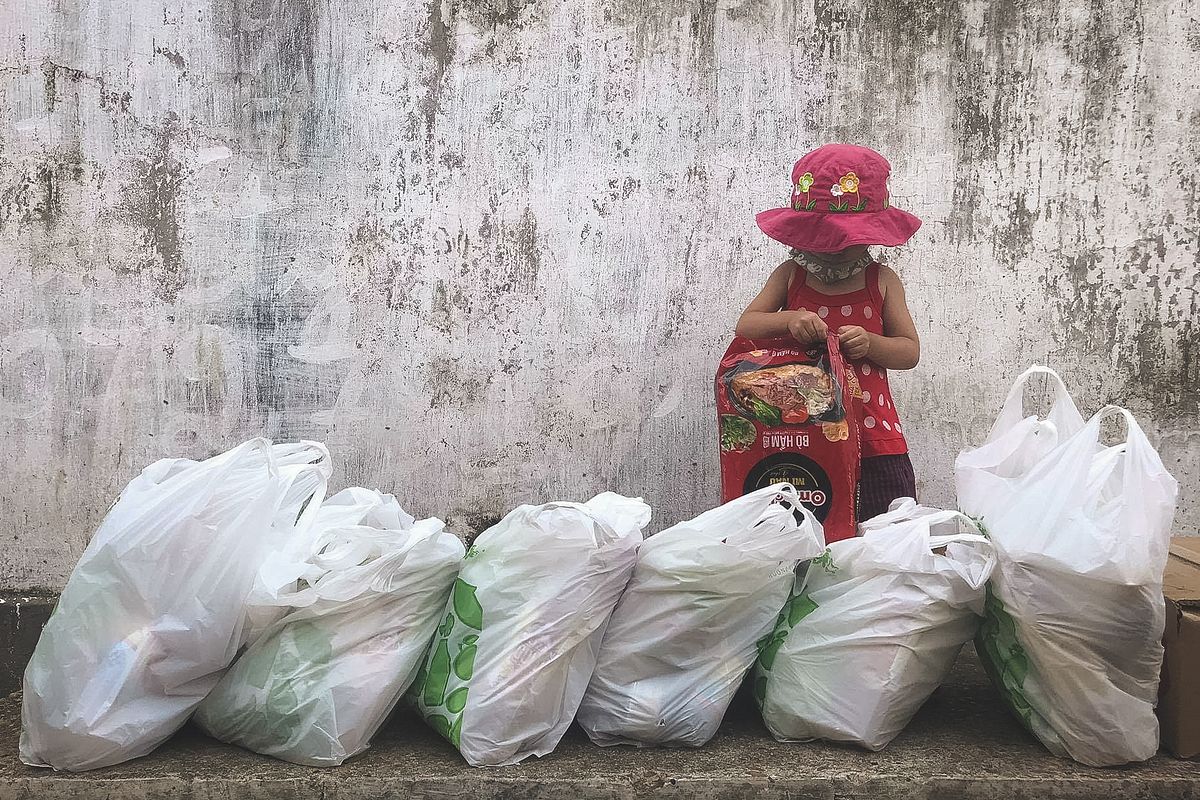 So far, Thúy and her friends have given away about 120 food bags, each worth VND300,000–400,000. The psychology major says it's not what she gives, but whom she helps that matters most to her.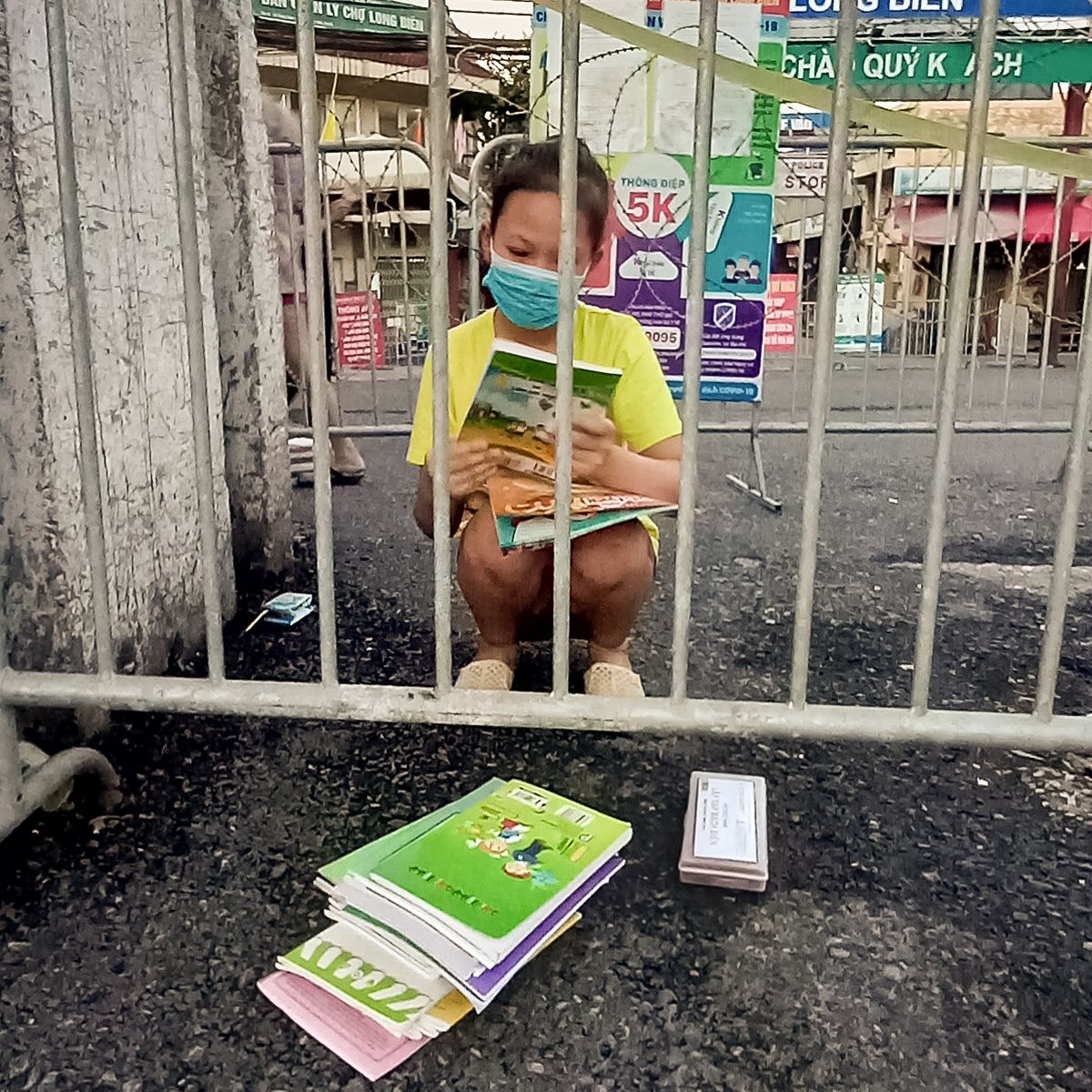 "From my point of view, I want to help the right people, at the right time, and give them the things they really need," Thúy says. "For example, one time I helped a woman with asthma buy medicine worth more than VND1 million, and I felt good about it. I just want to help those that really need help. And I try my best to do it, because I was once an orphan with nothing to my name, so I understand their situations and want to help them."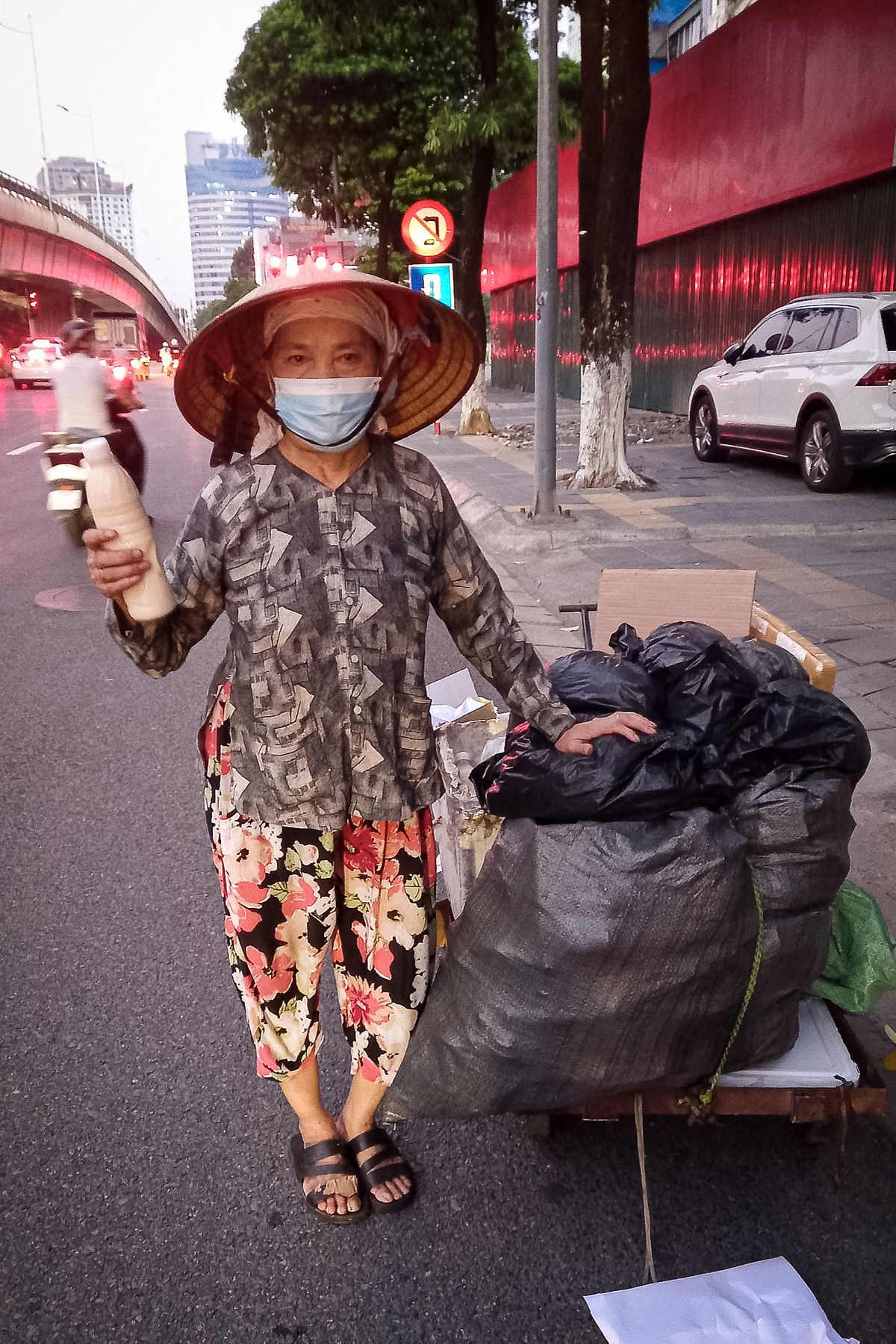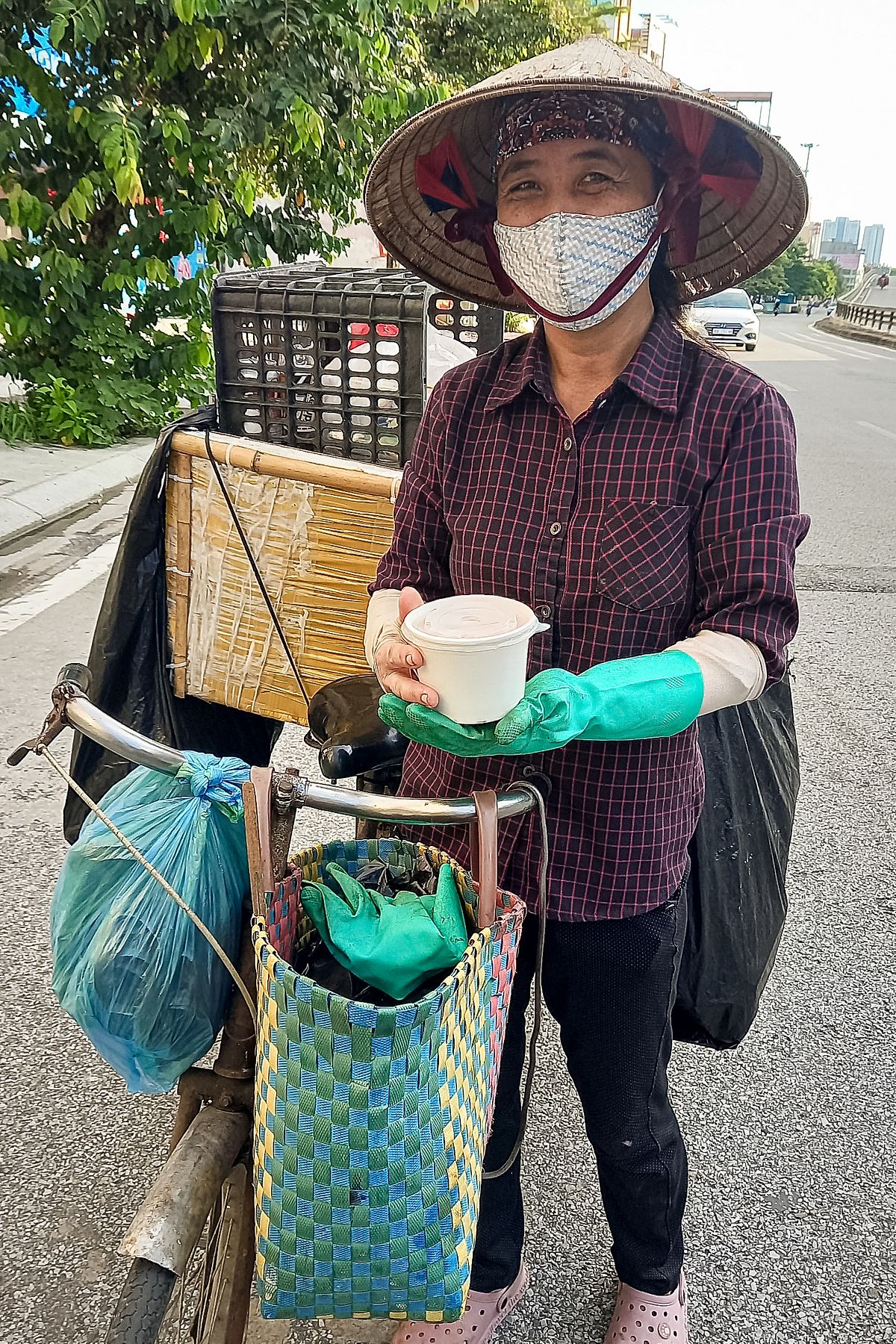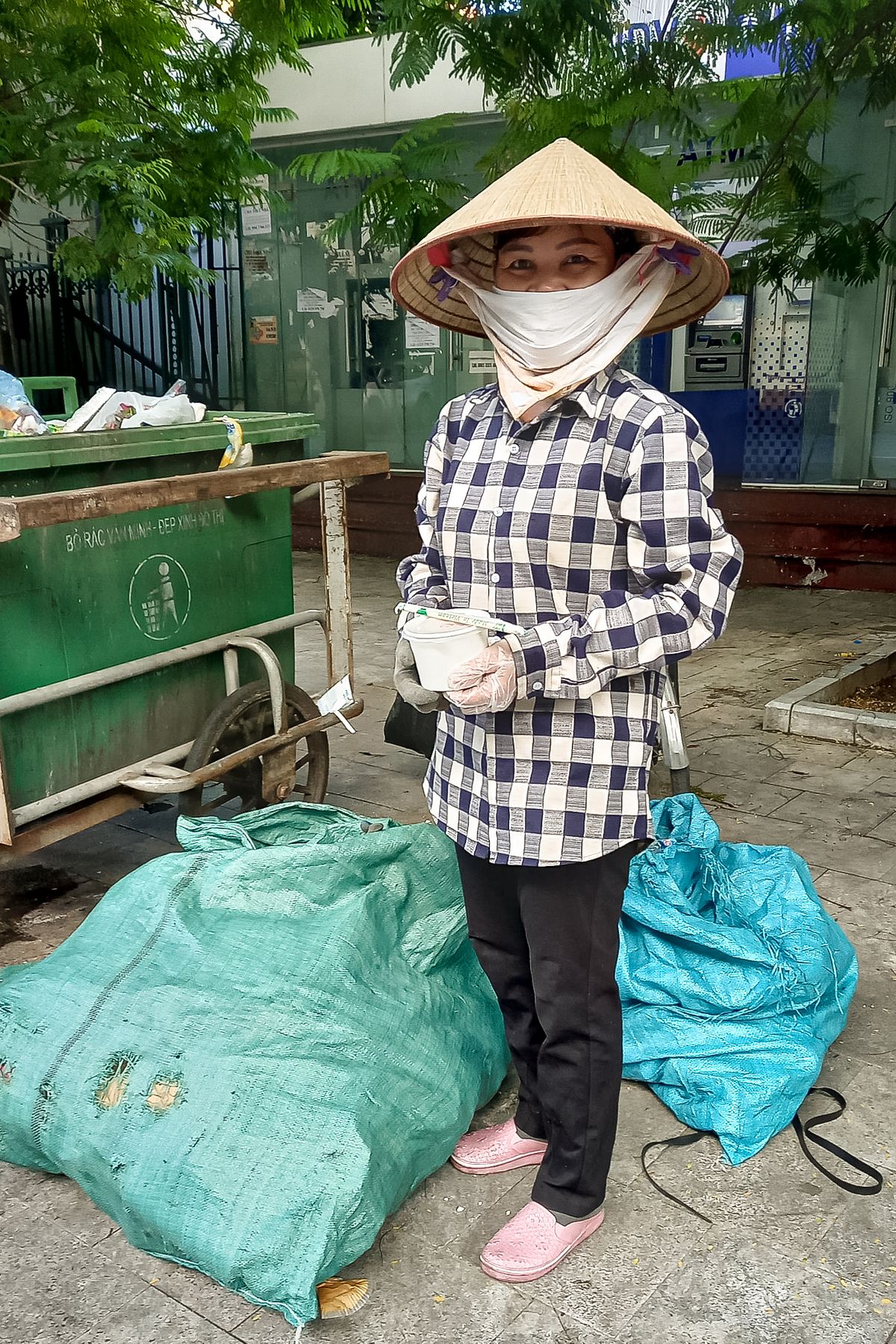 Collective efforts
On July 1, the Vietnamese government adopted Resolution No. 68, which included a VND26 trillion (US$1.1 billion) relief package supporting workers and businesses struggling due to COVID-19. In April last year, it rolled out a similar package worth VND62 trillion (US$2.6 billion).
By September 3, Hanoi's Department of Labor, Invalids and Social Affairs had agreed to give financial aid of about VND155 billion to 103,466 freelance workers living in the city. Out of those, 80,115 people have received aid, totaling more than VND120 billion.
Statistics from the department up to September 9 shows there are about 106,000 migrant workers living in the city without registering their temporary residence with the authorities. This is one of reason why it is difficult for them to get financial support from the city authorities, since proof of residency is among the required documents for them to be eligible.
Acknowledging their vulnerabilities, a charity group called "ẤM" (Warmth) ran a project supplying 10,000 meals to the homeless and people living in difficulties in Hanoi.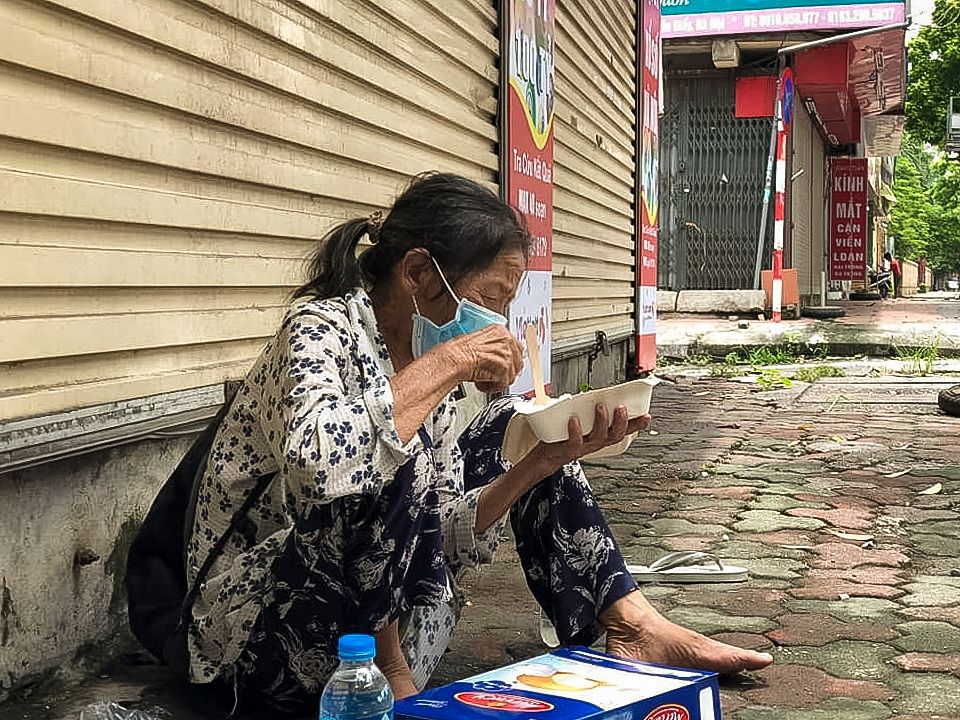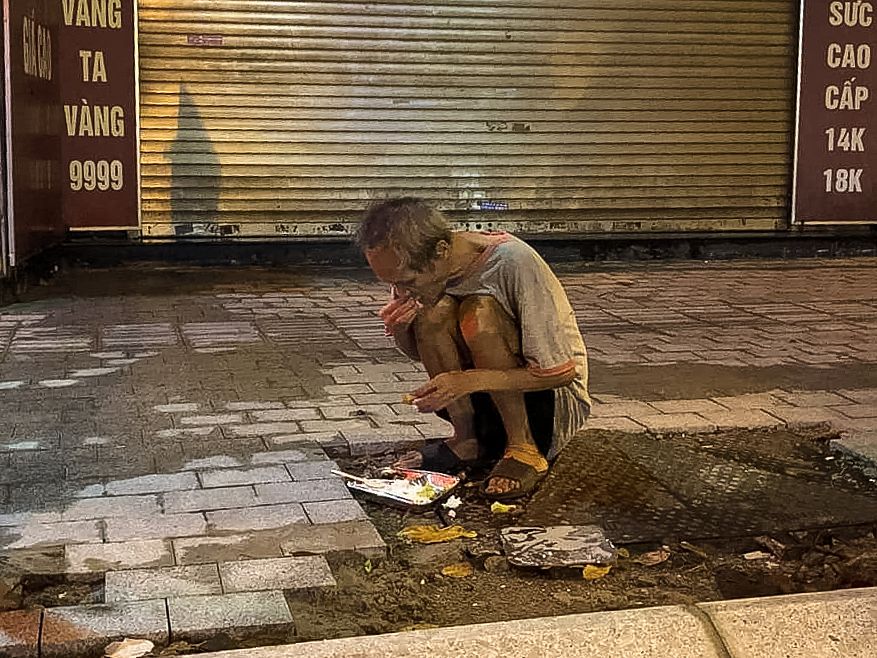 According to Hoàng Thảo, the project's organizer, the group called for donations from the community, and worked with non-governmental organizations like the Blue Dragon Children's Foundation to identify and verify people that needed help. The food was cooked at Bếp Cơm nhà – Cơm văn phòng online, a professional food service that had acquired a certificate of food hygiene and safety from the authorities, then delivered to the needy through a network of volunteers.
"The pandemic is constantly changing, and I think no one is left unaffected, but the ones that are hit hardest will always be those living in difficult situations, the homeless and manual workers. So we wanted to contribute something to the community and provide them with support, though little, during this difficult time," Thảo tells Urbanist Hanoi via email.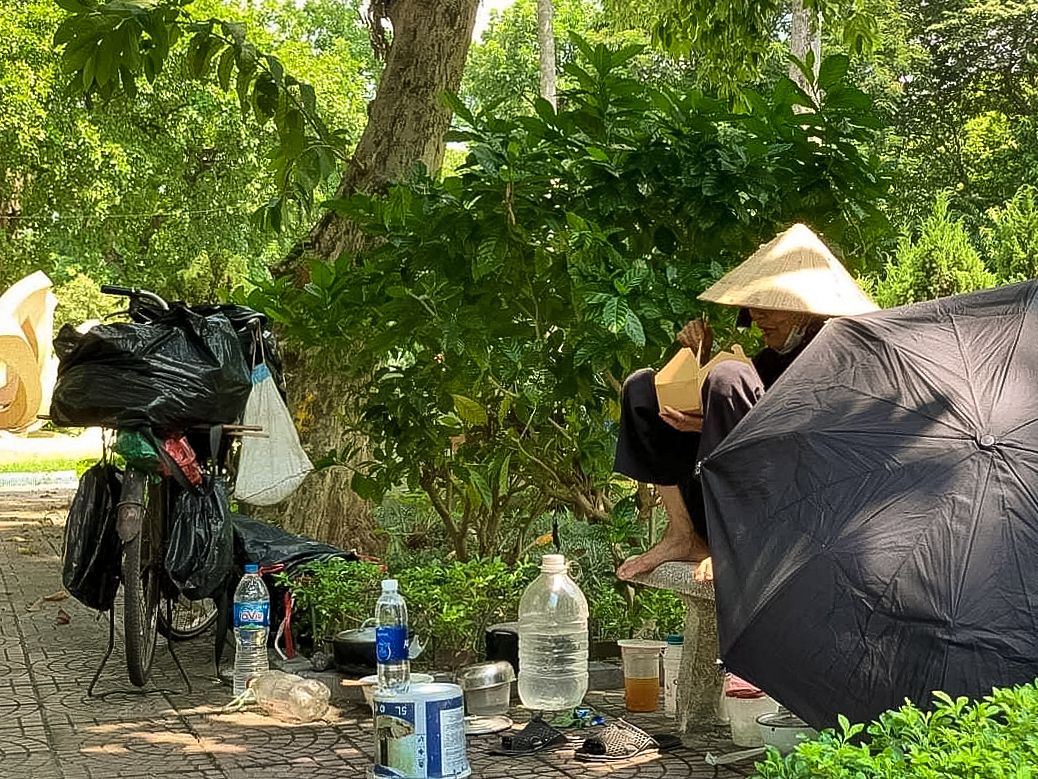 ẤM made sure that everyone was safe working during the pandemic, she added.
"We made it a priority to watch out for our own safety and hygiene and each other's," she says. "For example, we kept the number of staff cooking during each shift to a minimum and made sure they kept a safe distance from each other; those that delivered the meals were also protected and vaccinated, and always used hand sanitizers and wore masks during the deliveries."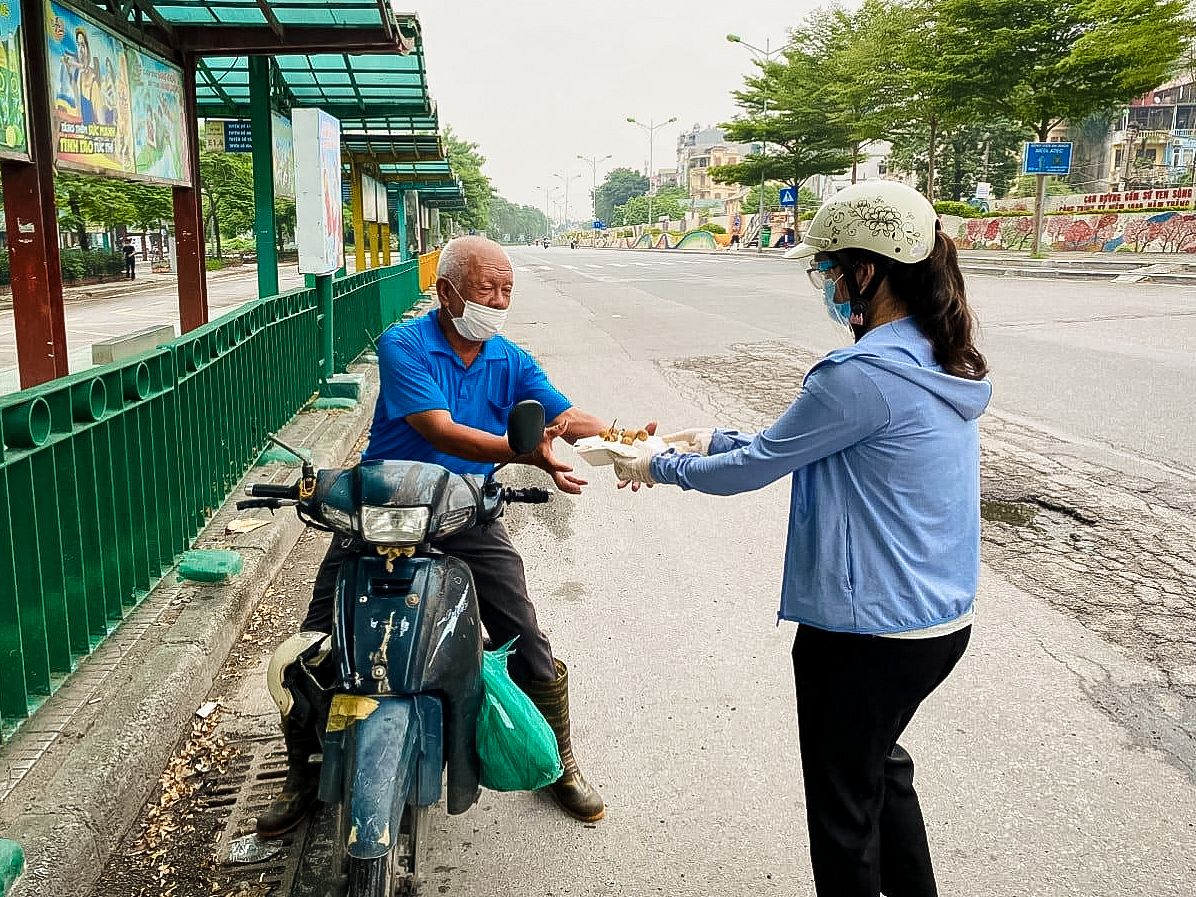 By August 30 they had enough money to cook 10,000 portions, each worth VND25,000–30,000, and diverted the cash donations to other ongoing charitable activities.
"Our project received a lot of support from the community, from those who are well-off to students who donate their savings for us to buy food and fruit, or simply volunteer to help prepare the meals," Thảo says. "To me and everyone working on the project, that's the best illustration of humanity, and we are trying our best to share this virtue with people living in difficult circumstances so they know that they are still being cared for, loved and supported a lot. Together we will overcome everything!"
An informed system
Participants at the Development Incubator Fellowship (DiF), a training program on social issues and community development in Vietnam, also realized how disadvantaged migrant workers are when it comes to getting official aid. Using a fund provided by Oxfam and the People's Participation Working Group to carry out new initiatives to solve real-life problems, they have been supporting the workers in the form of money or gift packages containing food, medicines and essential items, each worth VND1 million.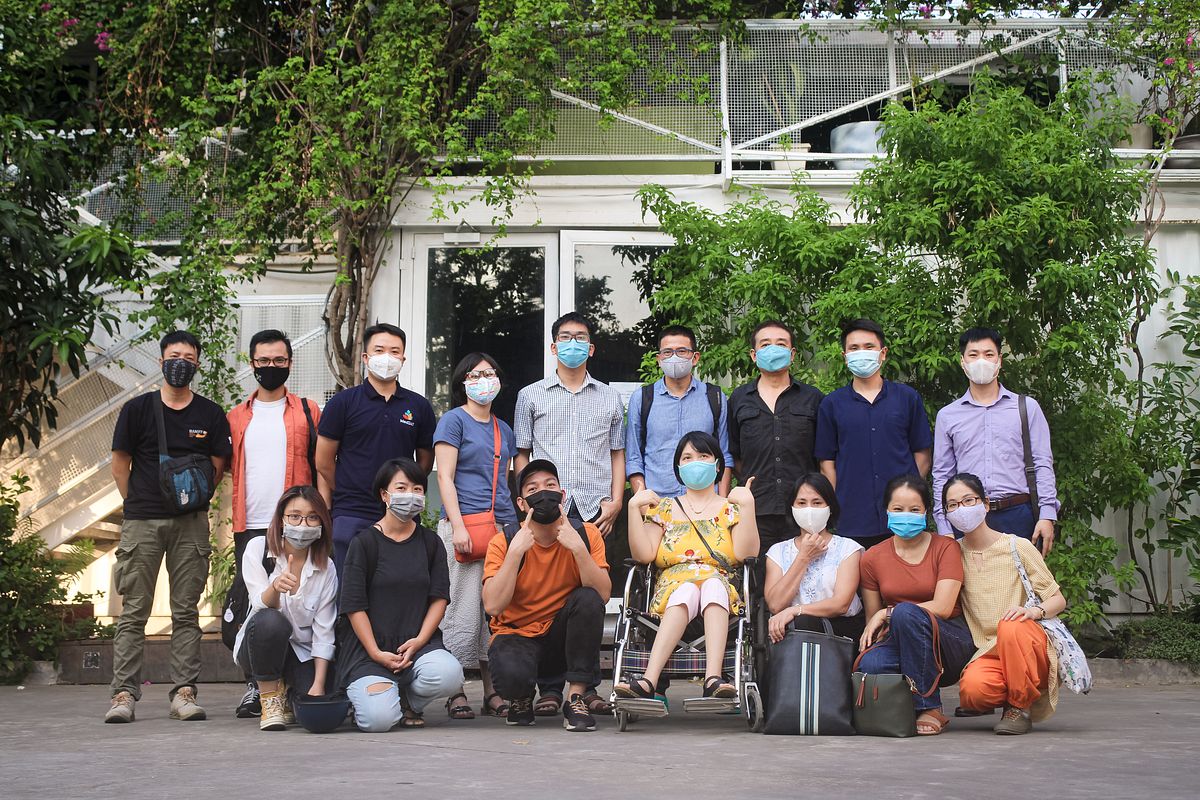 The project placed emphasis on helping the right people, and put a lot of effort into verifying information about the migrant workers.
"Collecting and verifying information was the first thing we did, and it plays a very important role in our activities. It ensures that we support the right people and really meet their needs," Vũ Văn Toàn, the project's coordinator, tells Urbanist Hanoi in an email. They called the migrant workers they knew through previous projects to ask about their health and living conditions, Toàn says.
"If they were in a difficult situation and wanted help, we would put them on a list. Those who initiated the project had also worked with disadvantaged groups before, and they also contacted them this time to make sure they needed help," he says.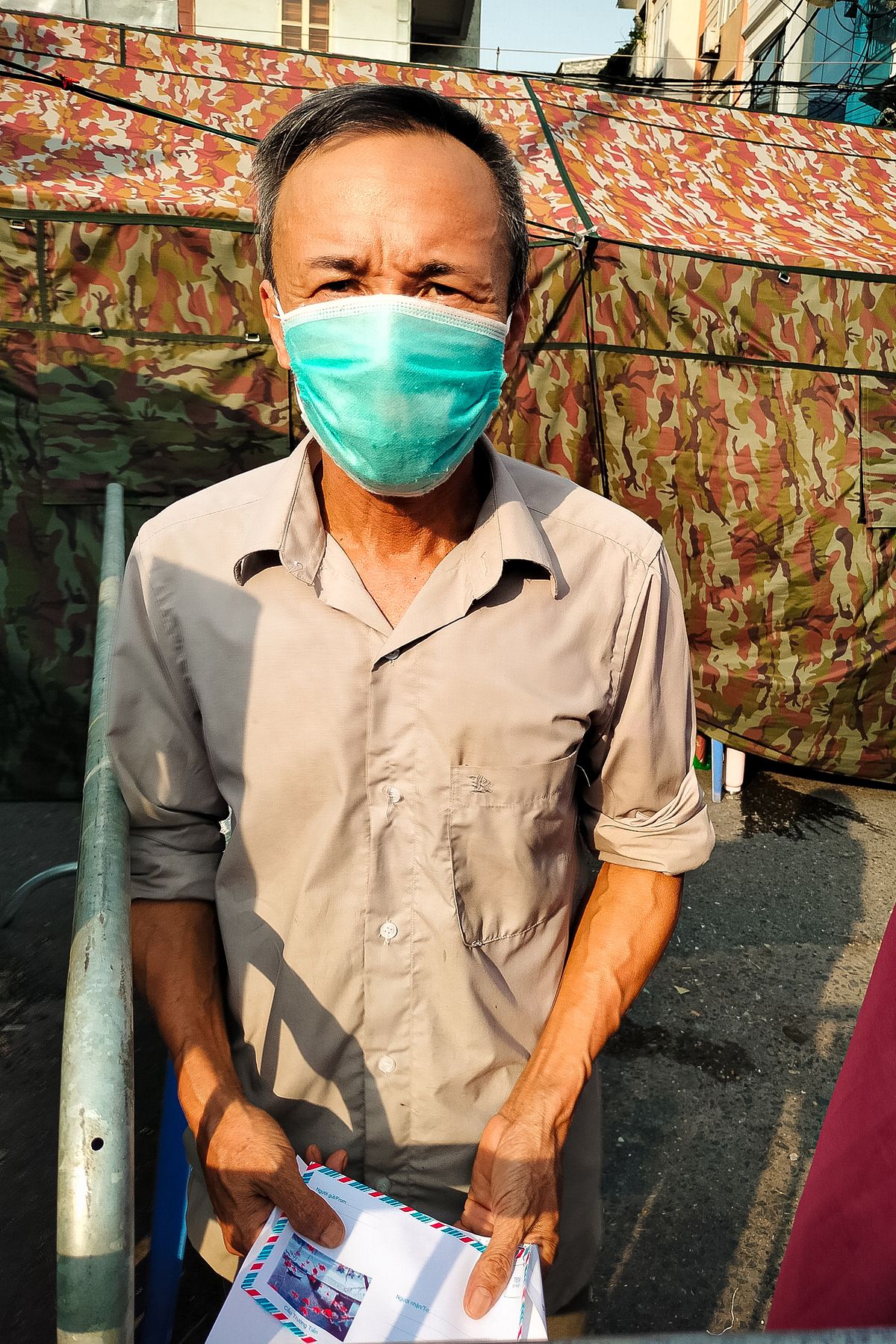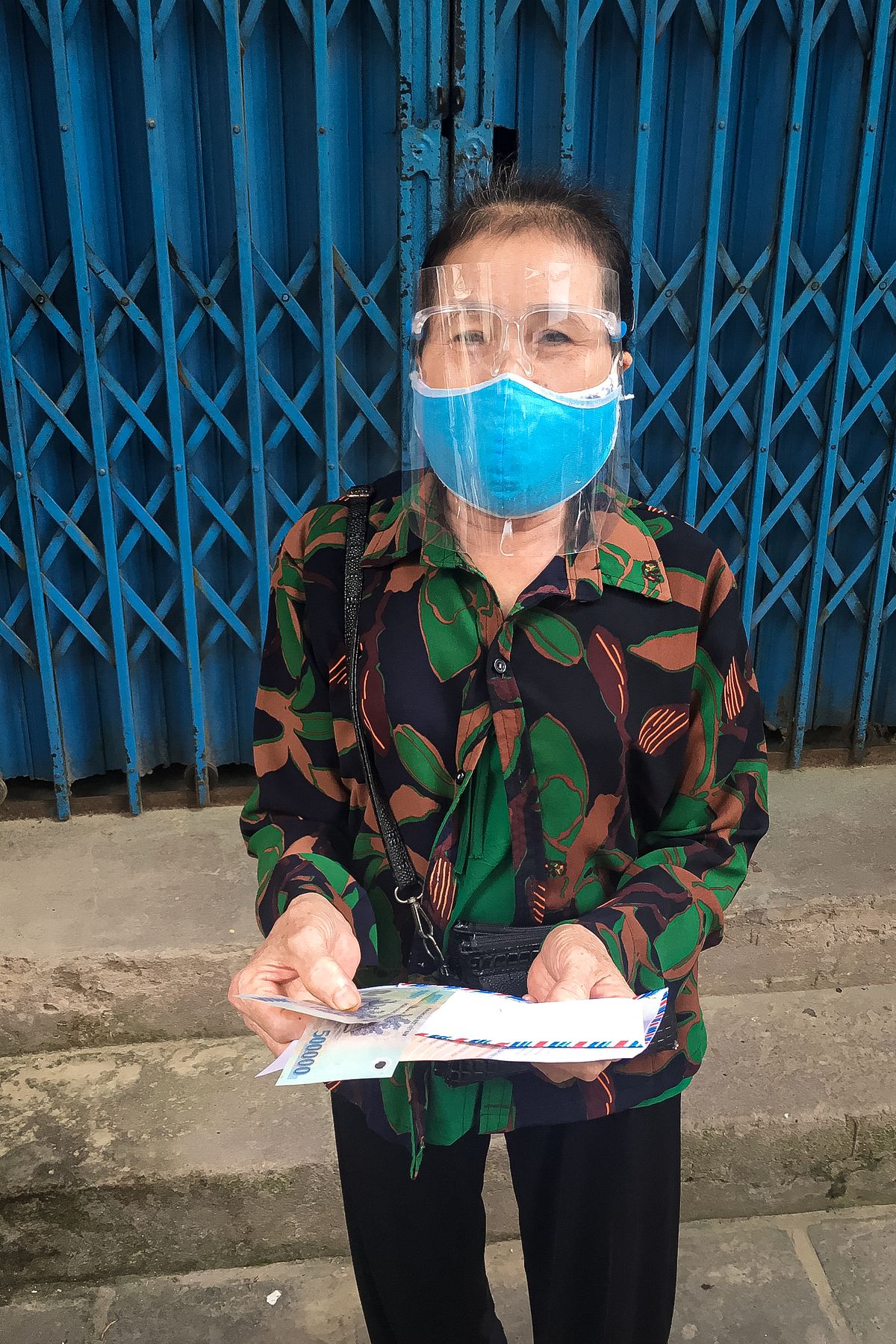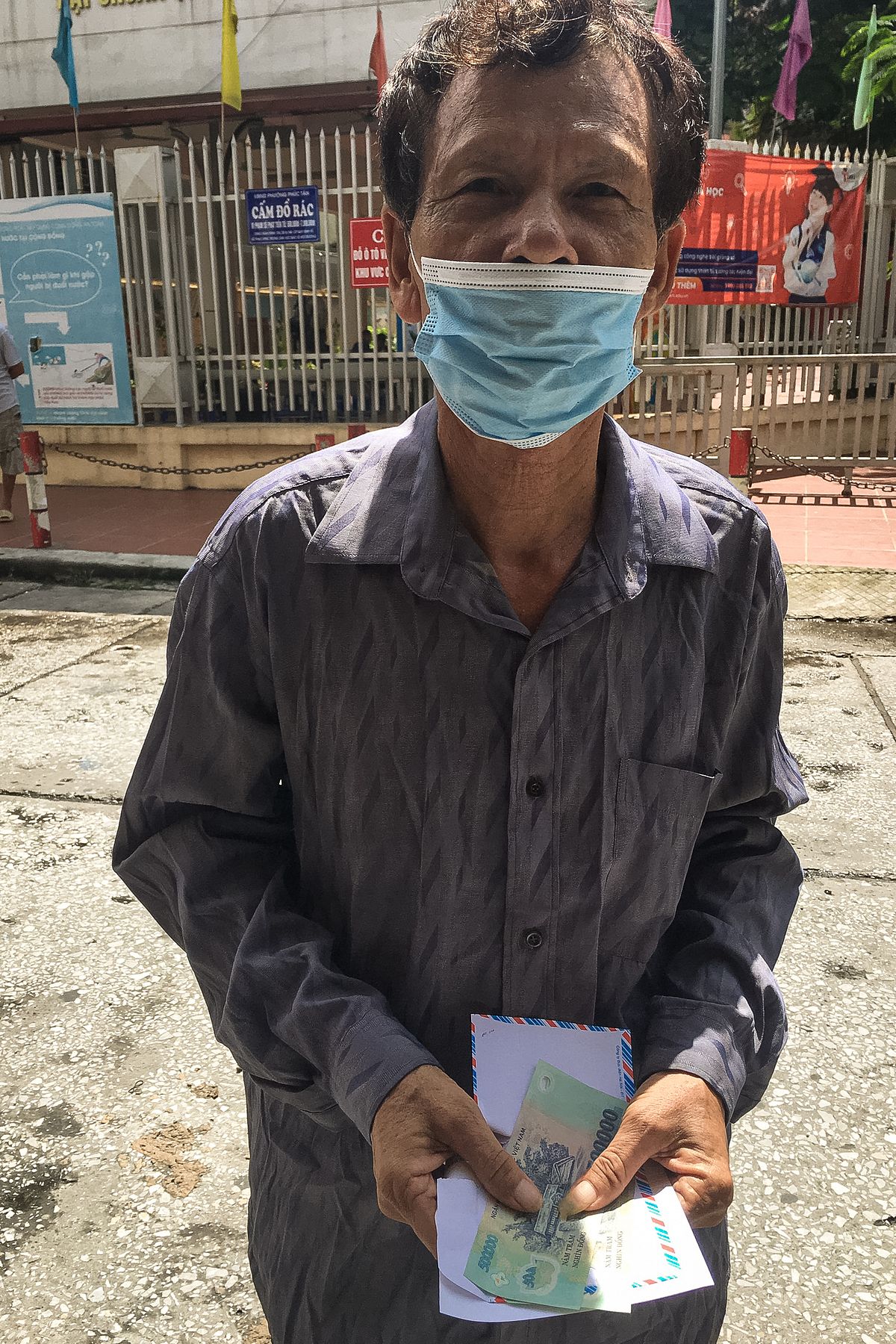 "It can be said that the verification process was done directly with struggling migrant workers in Hanoi through credible sources. By doing so we were able to establish a database of people that really needed help so we could help the right people."
The project has identified 157 migrant workers in need of support, and by September 15, money or gift packages had been sent to 135 of them, together with letters of encouragement, phone numbers of doctors, and addresses of locations that provide free medicine.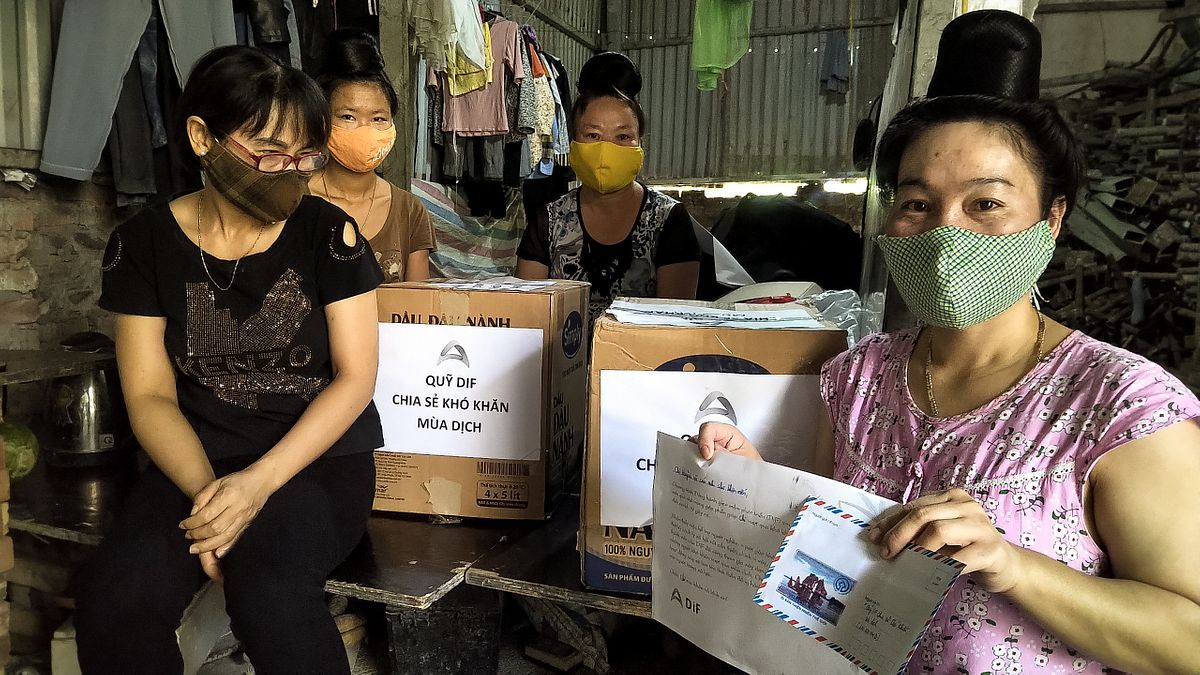 Apart from their trusted database of migrant workers, DiF members also want to create a step-by-step method of doing charity work to avoid helping the wrong people.
"Through the project, we also want to establish a procedure of supporting people, from identifying those who need help, their needs and forms of support, to supervising and evaluating the support's effectiveness, challenges and opportunities, so we can share it to interested parties (charities, NGOs, State agencies) and help improve the quality of their charitable activities," Toàn says.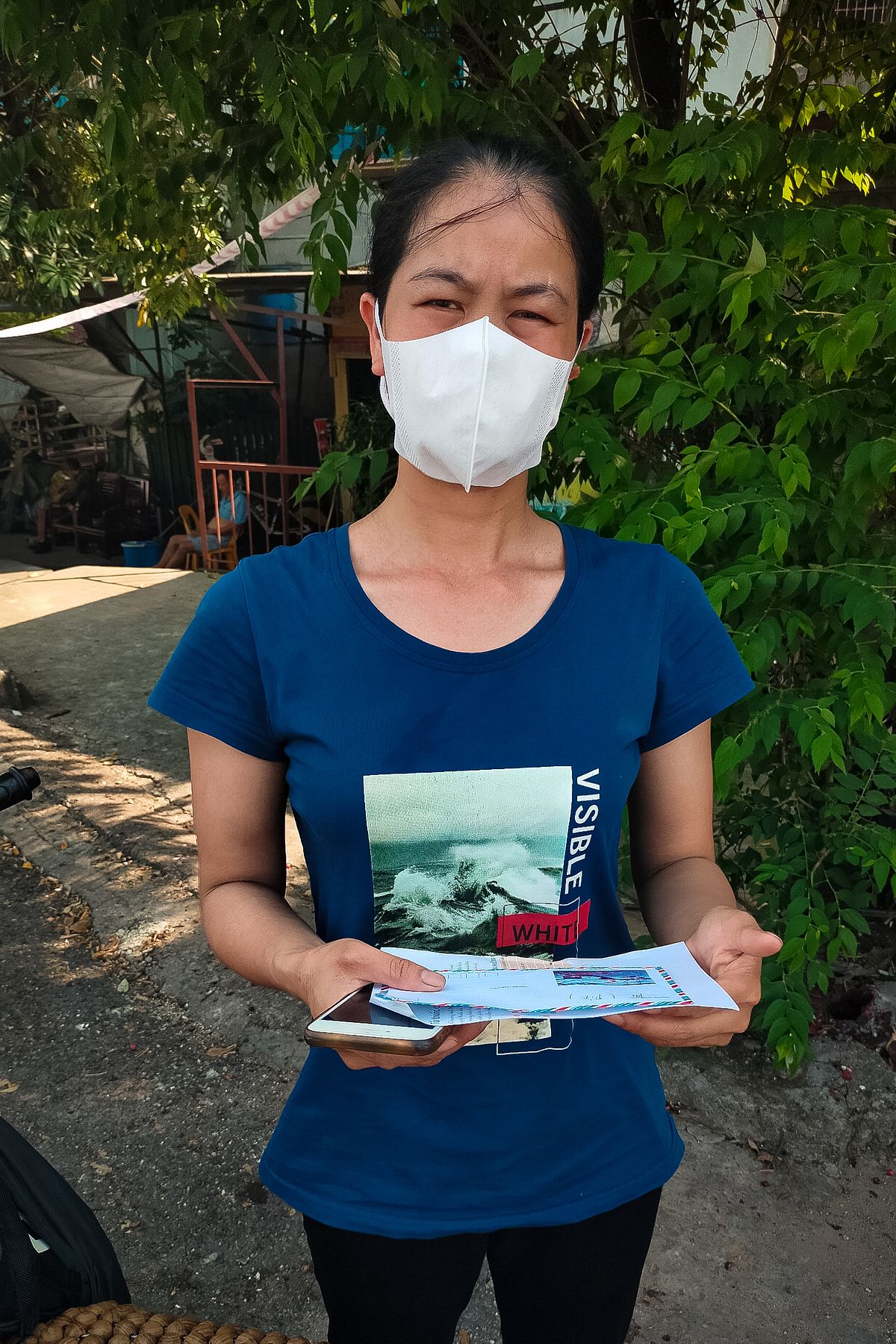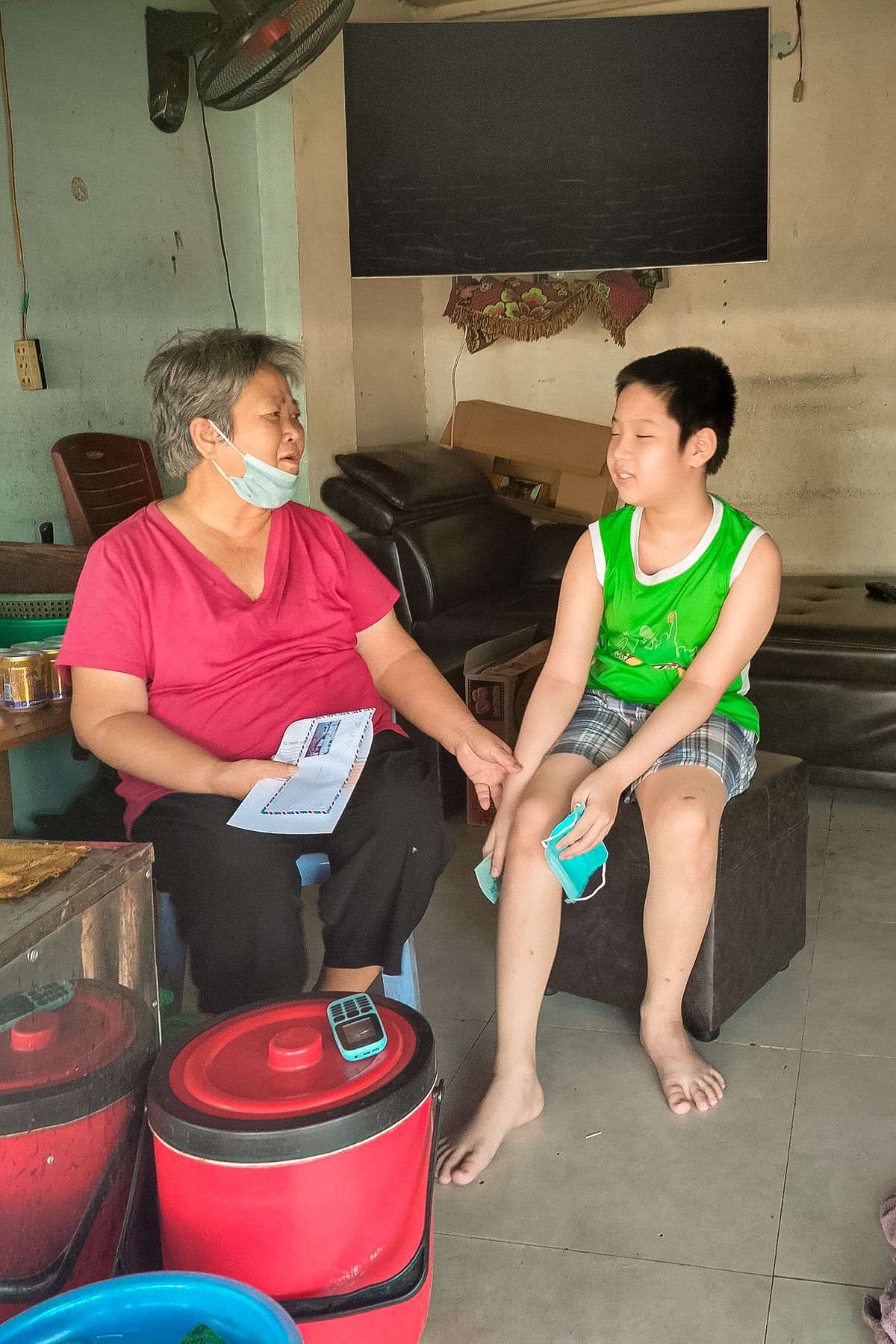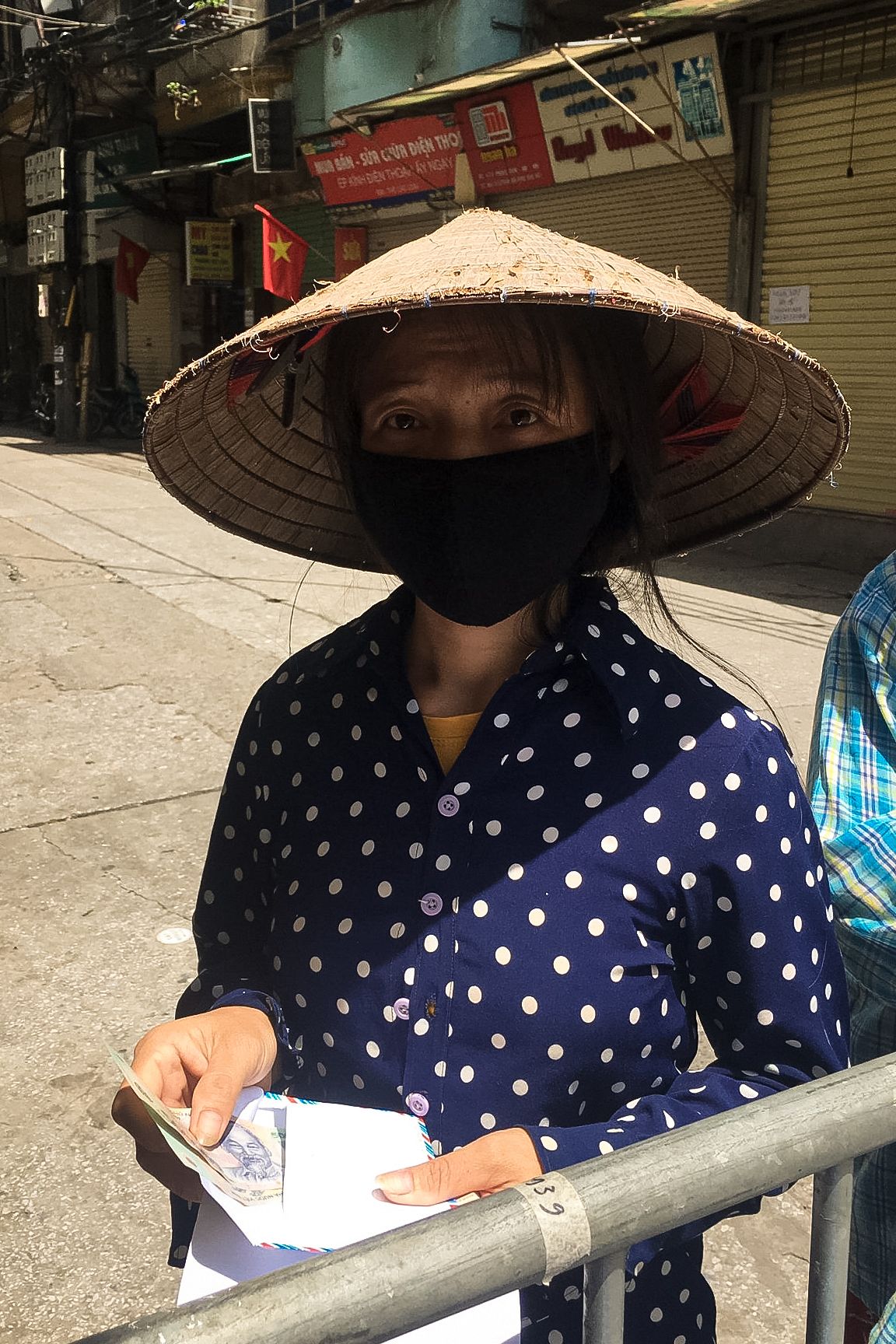 "'What we give is not as important as how we give, when supporting people, we need to pay attention to actually calling them, talking to them to enhance connections emotionally, not just financially," he adds. "We want the connection, companionship, and support from these activities to help remove the distance between people despite social distancing, so the pandemic will not divide us but unite us."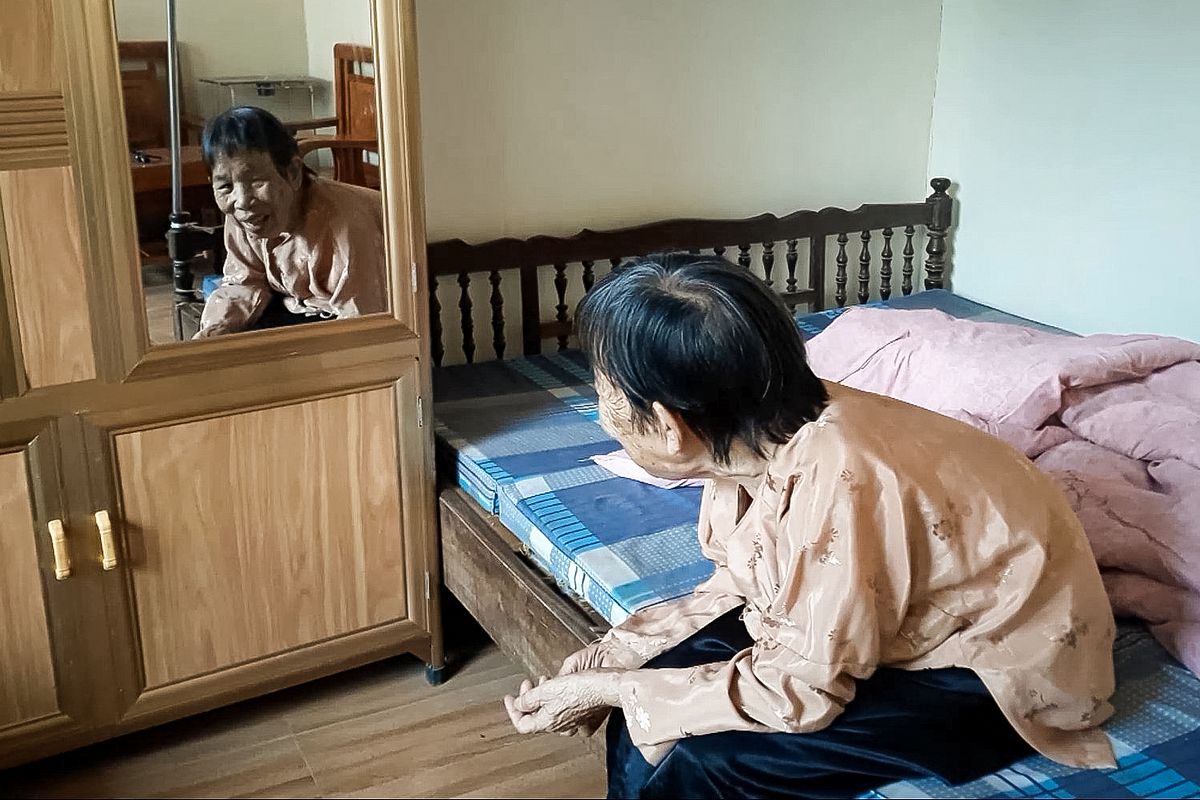 [Photos provided by the characters in the article.]