Details

Published on Friday, 09 March 2018 11:03
Written by Saigoneer.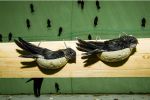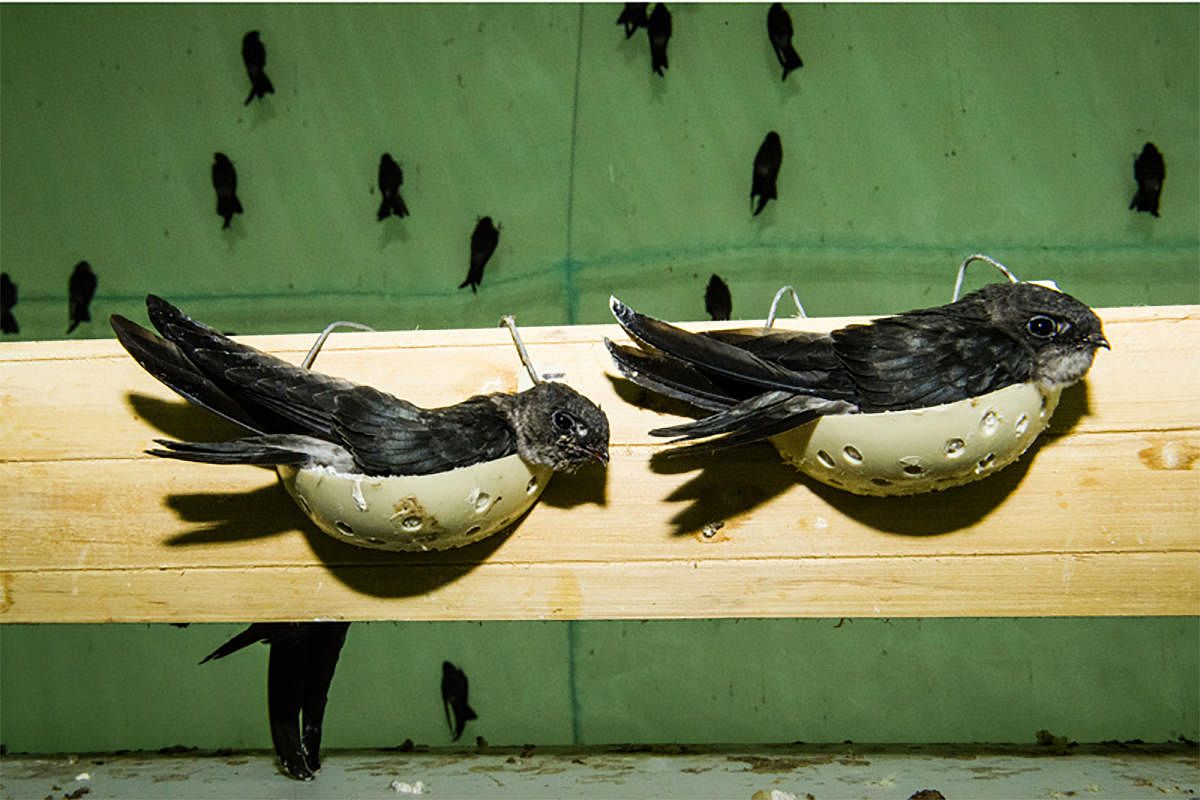 Officials find little success in easing the nuisances associated with the booming bird nest farming industry across southern Vietnam.
Many local residents in and around the Mekong have made minor modifications to their homes to attract swiftlets, or chim yến in Vietnamese, to build nests that can be sold for a considerable amount of money, according to Tuoi Tre. The practice's popularity, however, is having negative consequences. For starters, attracting the birds requires obnoxious sirens and noise.
Nguyen Thi Tuyen, a Soc Trang resident, explains that her neighbor's bird nest farms produce constant cacophony. "They have a machine that produces sound to lure the swiftlets into the house, which keep us awake all night. I have an 11-year-old daughter and it's very difficult for her to focus on her homework."
Despite numerous complaints, officials seem unable to curb the noise. Vietnam News reports that various municipalities have tried with little success to offer short-term solutions including making the sirens illegal outside of the hours 7am to 9pm. While zoning restrictions do dictate where the farming can occur, they are largely ignored and the penalties not clear enough to deter would-be harvesters.
In 2013, Saigon's Ministry of Agriculture and Rural Development brought together a group of officials, experts, and businesses owners to discuss industry regulations. They agreed on the need to guide sustainable growth while managing the location of farms and the use of sound to lure the birds, as well as hygiene and disease control. Those in attendance admitted necessary details remained to be decided upon and the draft decree seemingly never resulted in any official decree with actually implementable procedures.
In Rach Gia, however, the People's Committee recently forced 30 urban households to remove their birdhouses because when getting renovation permissions, they did not reveal they would be doing so to facilitate swiftlets homes. The move is seen as an exception to the standard practices.
The nests, which the swiftlets build naturally in caves and outcroppings using their own saliva, are rich in amino acids, high in protein and low in fat. Their value as a health food has made them a lucrative commodity. A single kilogram of bird nests is worth VND35 million (US$1,537). "It is a very profitable business. You just need to fix the top floor of your house, lure the birds inside, and can earn a few million dong a month" said Tran Minh Hoang, deputy head of the economic office in Go Cong.
The going rate and rising demand for the nests throughout Asia have lead to a boom in rogue production. In Rach Gia City, a major hub for the industry, the number of households with the nests has skyrocketed from 50 in 2010 to more than 500 in 2017. Across the country it is believed that in 2017, the country was home to 2,614 swiftlet houses, though some estimates put it as high as 5,000 to 6,000.
The government has taken active steps to encourage the industry's growth. A 2017 workshop in Da Nang invited scientists, experts and State management officials together to discuss measures to foster sustainable growth. The speeches touched on scientific and technological issues as well as reinforced Vietnam's unrealized potential. While blessed with ideal ecological conditions, the country only produces 10 tons of nests a year, which is less than 15% of what Malaysia and Thailand produce.
In Can Gio District of Saigon, officials are praising bird nest farming as a means to elevate citizens out of poverty. Over 50% of people in that area are poor. An official advised offering each family a VND300 million (US$13,139) to VND400 million (US$17,582) loan to start a swiftlet nest business that would allow them to abandon less-profitable shrimp and sea salt production.
The government has also focused on building the bird nest brand in Vietnam. The Vietnam Agricultural Enterprise and Farm Association (VAEFA) recently established the Association of Bird Nest Producers to promote Vietnamese bird's nest products.

[Photo via Tuoi Tre]
---

Related Articles:
---