You might have seen him, had you been anywhere between Saigon and Ha Giang in the last four months. The proud owner of a guitar and a 100-watt smile, the simple fact is Ho Nhat Ha would have been hard to miss.
Ha turned heads as he walked from town to town, a hammock, backpack and guitar on his back. A sign he carried reads, quite simply: "Walking to Ha Giang from Saigon. I'll write you a song."
"What's your name?" he would ask locals. Ha would quickly compose an original song with his guitar, riffing on the meaning of their name in Vietnamese and any offhand information he could piece together about his patron.
More often than not, his buoyant charm earned him a few thousand dong and, if he was lucky, a place to sleep.
It's the stuff of adventure. A young musician from Phu Yen Province, Ha's songs and abundant energy helped make his dreams come true. Last year, the 32-year-old traveled on foot from the bottom of Vietnam to Ha Giang Province, in the far north, with only VND1 million in his bank account and VND100,000 in his pocket.
"I want young people to see my story and understand that anything is possible if you have willpower within you," Ha tells Saigoneer. "It's not about the money."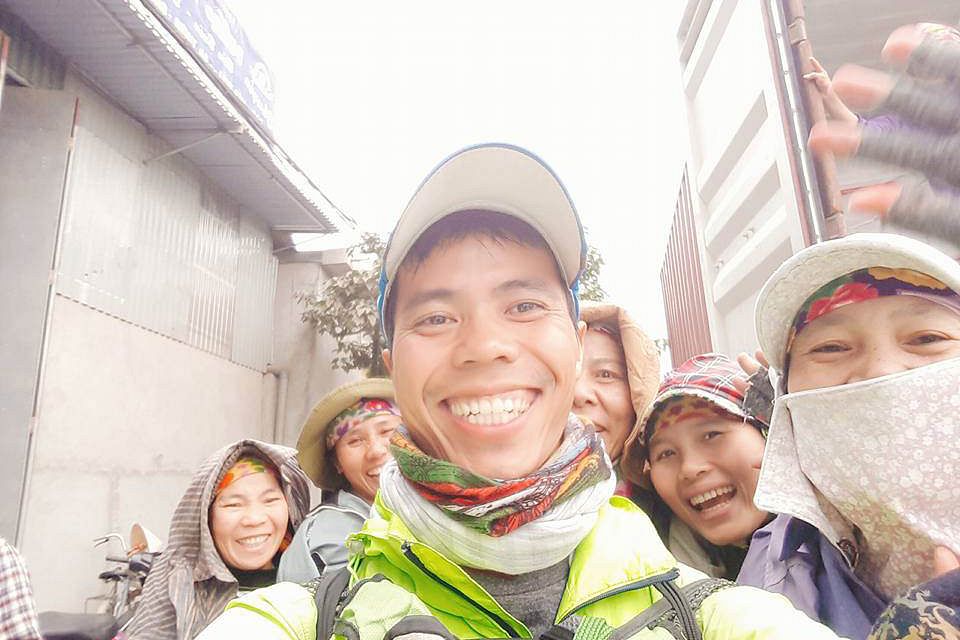 Call it a publicity stunt, call it too good to be true, but Ha tells his story as proof of the miracles that can be made from a little skill and a lot of faith.
Of course, his immediate likeability probably helped his cause. Sitting across from us in a District 1 café, Ha cuts a skinny, stylish figure. It's not hard to imagine how he won over so many strangers along his 2,300-kilometer trek.
Along the way, he also became a darling of Vietnamese media outlets. His story spread like wildfire, and a string of uplifting selfies from the road ensured his fame even before he touched the famous flagpole of Ha Giang, his end objective and Vietnam's northernmost point. They dubbed him "Mr. Walking," "Mr. Energy," and the "Wandering Artist." He has has since been flown repeatedly from Hanoi to Saigon for television appearances, and has been welcomed in each city as a hometown hero of sorts, despite being from a province in central Vietnam.
Ha traces the roots of his adventure back to Saigon, where he began walking as a form of personal challenge.
"I'd promise myself to run 24 days a month. If I didn't do it, then I failed. Or, I'd make myself write a song every day, for 24 days. Even if it was bad, I'd still do it, and if I didn't, then I'd failed, and I'd have to start again," he explained. "Eventually I walked all the way to the Cu Chi Tunnels from Saigon."
He continues, a faint tinge of crazy in his smile, "I wanted to test myself, to test my strength."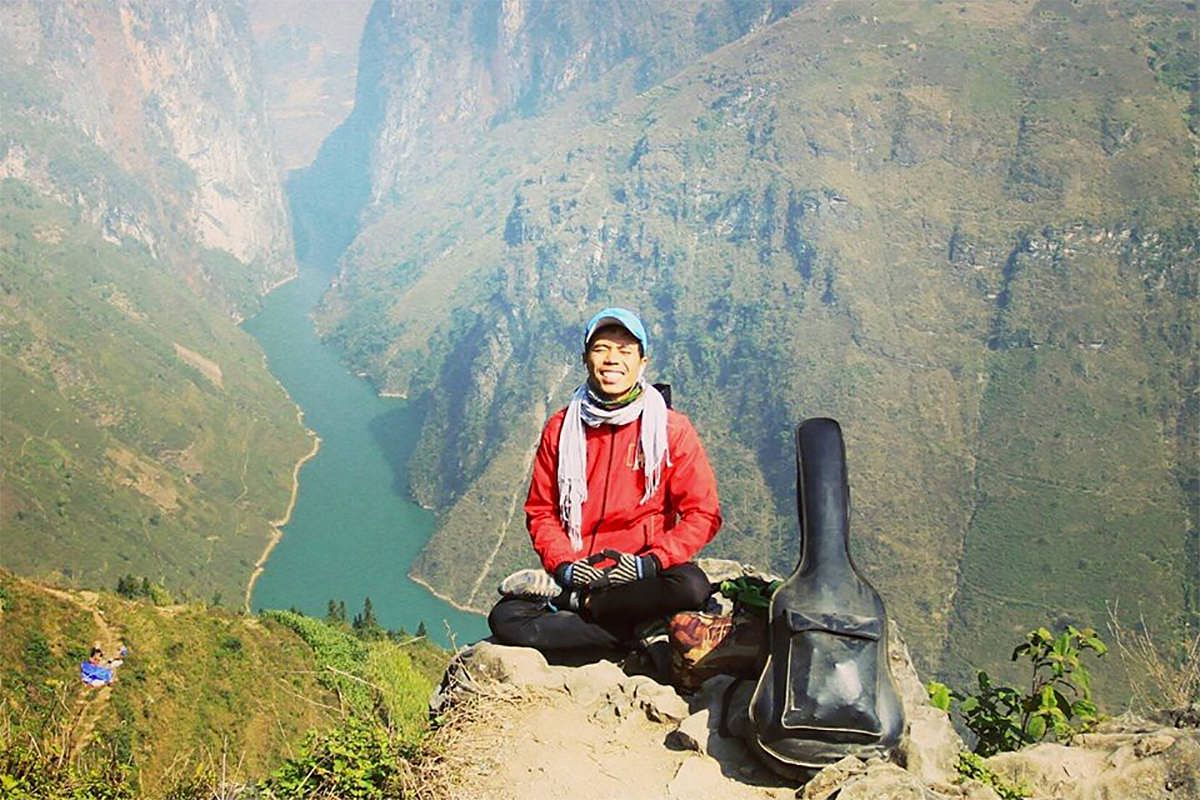 But Ha's story is as much a testament to the hospitality of the Vietnamese people as it is to his personal willpower. More than a few times, his impromptu hosts laid out feasts for his stay. Despite all of the negative stereotypes he had seen about other Vietnamese people online, his experiences were overwhelmingly positive.
"I was so tired of seeing bad news all the time," he said. "I wanted to prove people wrong, and I wanted to make good news, for a change." His mood brightens quickly: "Plus, I gained three kilograms during the trip," he says with a smile.
It's the same smile you'll see in many of the photos that defined his journey. There are photos of him with the families that showed him hospitality, or the landscapes he traversed. Others are sunburned selfies from the road and panoramic views that feature his sneakers dangling from the peaks of northern mountains. He has been there and back and tested the limits of what many thought was possible in this country.
And as for the VND1 million in his bank account?
He never even used it.
---

Related Articles:
---