"Every time they had a chance to go by the grave, they would put a stone on it, burn an incense stick or stick a flower they had picked up from the roadside on the grave to show their respect and adoration to the sacredness of a maiden that had become a legend." Vo Thi Sau - A Legendary Heroine, by Nguyen Dinh Thong.
The smoke from the fistfuls of burning incense sticks settles over Con Son's Hang Duong Cemetery, the red embers resembling fireflies in the midnight dark. A steady stream of somber visitors pause to pay their respects at the grave of a long-dead 19-year-old woman.
By dawn, her grave has already received fresh offerings of cut flowers and fruit.
"All of the local people come to clean the graves, especially for those without names as they have no family to do it for them," explains Pham Lanh, putting down his gloves and wire brush as the morning sun rises above the wooded cemetery.
"It is a sign of respect for those who died here, and to keep Vo Thi Sau happy," he adds in a hushed tone, before heading to start his shift at a local guesthouse.
As the 30 or so local residents who came to clean the graves leave for work, the first mainland visitors arrive in a taxi, unloading their plastic-wrapped offerings for Vo Thi Sau onto a VASCO airlines airport trolley cart for the five-minute walk to her grave.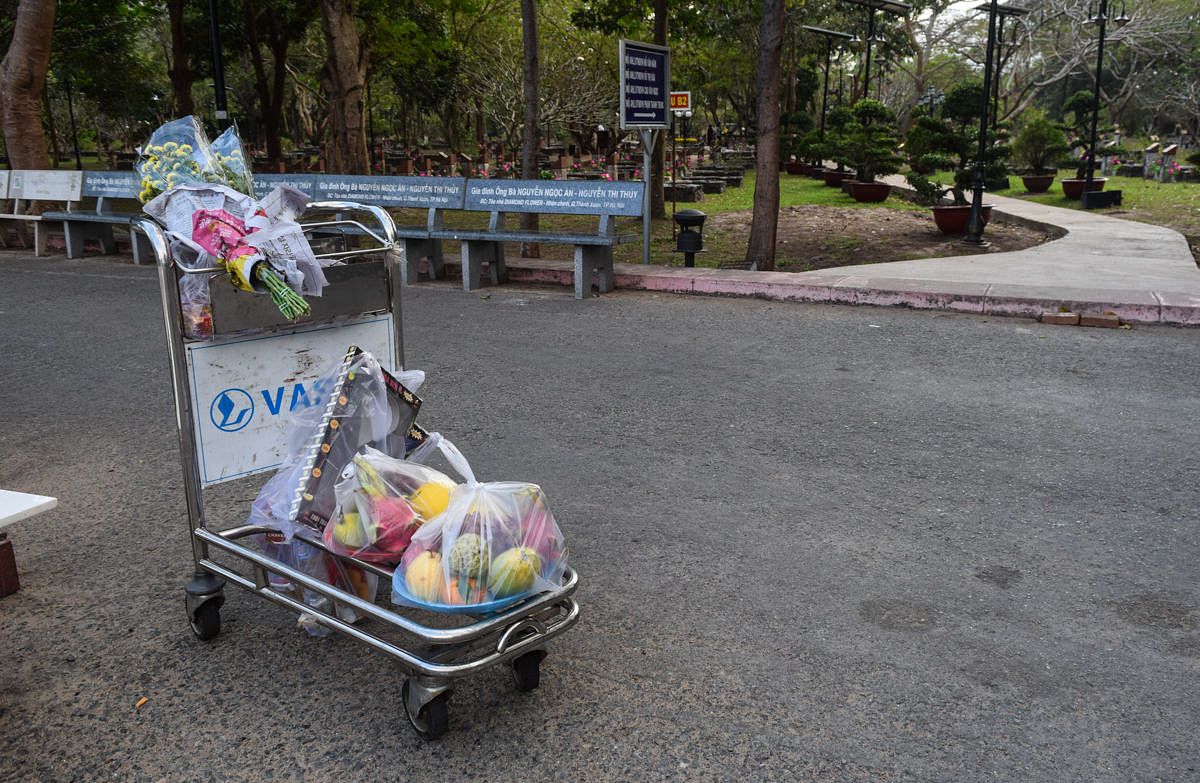 Vo Thi Sau was born in what is today Ba Ria-Vung Tau Province in 1933. At age 13, she joined the Viet Minh resistance against French colonial rule, initially as a lookout and later a scout, before she was caught following an attempted grenade assassination in 1950. She was executed on Con Son Island in 1952, aged 19, the first woman to be executed on the island and one of 35 prisoners shot that year as French authorities struggled to suppress anti-colonial resistance.
Hang Duong Cemetery is home to over 20,000 graves. Between 1862 and 1975, an unknown number of tortured prisoners died or were killed by French colonial and, later, American-supported prison staff. The island's large museum describes the graves as "evidences of the colonialism and imperialism crime."
Vo Thi Sau only spent one night on the island, at the police station that now contains a small exhibition to her, but her grave has become a site of pilgrimage for many Vietnamese, for whom her struggle and martyrdom under the French marks her as someone truly special.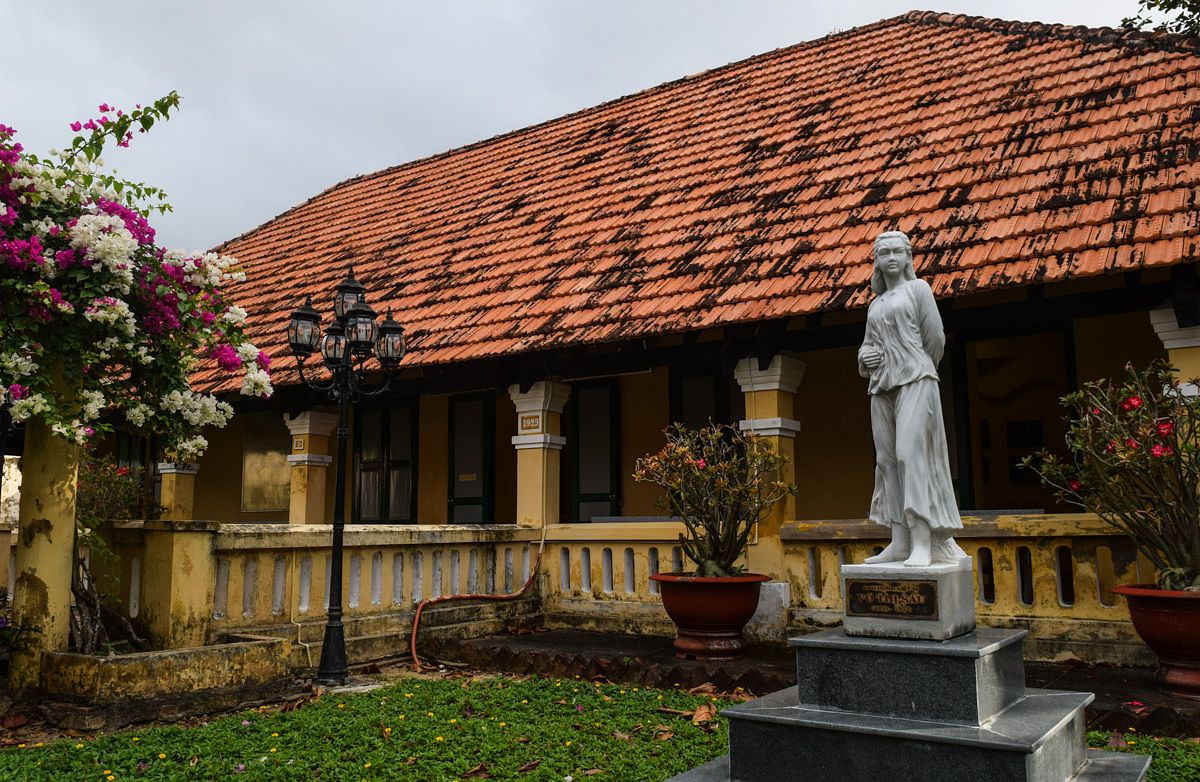 In 1993, President Le Duc Anh made Vo Thi Sau a "heroine of the People's Armed Forces," but her fame was already well known. According to her biography by Nguyen Dinh Thong, from the day of her execution: "The island inhabitants do not swear to God or Heaven any longer, instead, they swear to Ms. Sau."
For 85-year-old former NVA soldier Nguyen Tan Dao, visiting her grave is a yearly pilgrimage from Hanoi.
"I want her to know that I remember her sacrifice, and I always have good luck after visiting," he said, after leaving incense sticks at her grave, and in those near hers.
The legend surrounding Vo Thi Sau's legacy is rich and centers on her resistance to French authority. Early efforts by prisoners to build and maintain a grave for her were repeatedly smashed by prison authorities until rumors of her ghost walking Con Son's empty beaches ended that. Suicides of prison guards and collaborating prisoners were attributed to Vo Thi Sau's vengeance.
Even her execution has become legend. According to the vivid account in Dinh Tong's biography, she requested not to be blindfolded and survived the first volley of shots from the seven guards.
"The limpid eyes of the girl seemed to have a supernatural force that pierced their heart and made them tremble."
In the end, the officer in charge shot her in the head with his pistol.
"She was strangely unruffled. She enjoyed life till the last moment. Her valor still showed even after she had lain down. That was really a heroine," Dinh Tong quotes one of the guards tasked with executing her.
At the Southern Women's Museum in Saigon, three floors are dedicated to showcasing the achievements of women across the region. The second floor is dedicated to women involved in Vietnam's various conflicts in the past century. A white marble statue of Vo Thi Sau is one of many honoring the sacrifice of women, while numerous photos depict the various roles women undertook in the fighting, from nursing the wounded to armed combat.
A white marble relief of Vo Thi Sau's face also adorns her relatively new black grave on Con Son, which replaced a more modest one upon which visitors would leave stones and flowers in respect.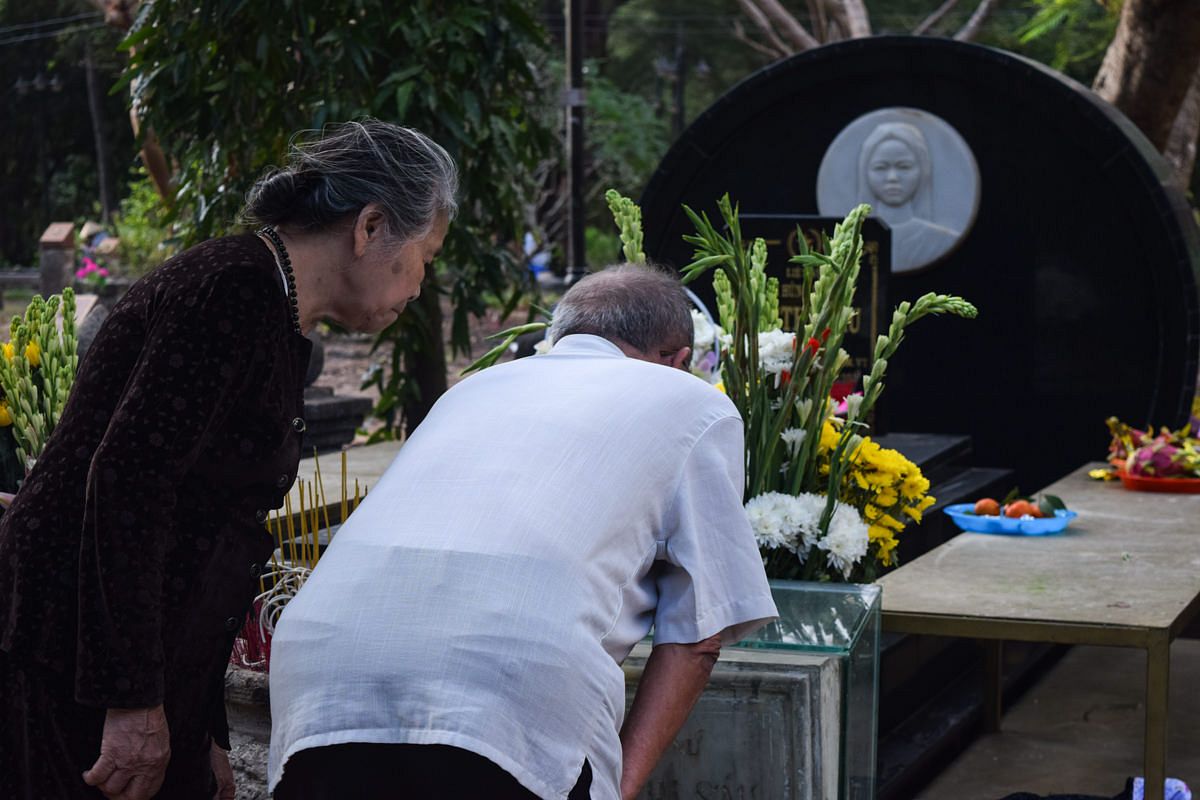 University student Tran Thi Anh, dressed in a pink pajama suit, gently touches the relief before rubbing her own hair with the same hand three times and then putting her hands together in prayer.
"She helps me remember what to focus on in my life," she shared. "She gave her life for Vietnam, it is important to remember her."
Peter Ford is a freelance journalist based in Cambodia. A former reporter at the now-closed Cambodia Daily, he writes on a wide range of topics from across Asia. Find him on Twitter @PeteaFord.
---

Related Articles:
---