Last Wednesday, the couple talked about their declaration of love during a live stream Facebook interview with the reality show centered around straight relationships.
When Minh Thu unexpectedly announced her love for Truc Nhu on TV, many were nonplussed, including the producers of The Bachelor Vietnam. While some Vietnamese viewers deemed the public act of love fake, others were less skeptical. Many LGBTQ Vietnamese adored the pair for their outspokenness and the story has attracted positive attention from international press.
Coming out unconventionally
After staying on the show for two more episodes, Truc Nhu left, and now, the two are officially in a relationship. "Why didn't you leave together right at that moment?", the host asked Truc Nhu during the interview in Vietnamese. Truc Nhu thought that it was not the right moment. "The feelings we have for one another were confined in a small space of the show and in a short period of time at that point. So maybe our feelings were not very mature," she said
"Minh Thu is only 20 years old and there are many new things she wants to experience," Nhu told the host. "Thu and I talked and agreed that I should stay [on the show] to evaluate my feelings."
Truc Nhu revealed that Jean-Marc Nguyen Quoc Trung, the eponymous 'bachelor,' was not really that into her, but she still felt remorseful when the confession occurred and she turned down Trung's advice to stay on the show. "I feel that we both were acting selfishly. I felt sorry seeing him looking so sad," Nhu said, while Thu attentively listened.
Amid the mixed response to their story, Minh Thu said she did not want to miss any good parts of love and life. "I try to appreciate the people around me and the moments I have with them," she said.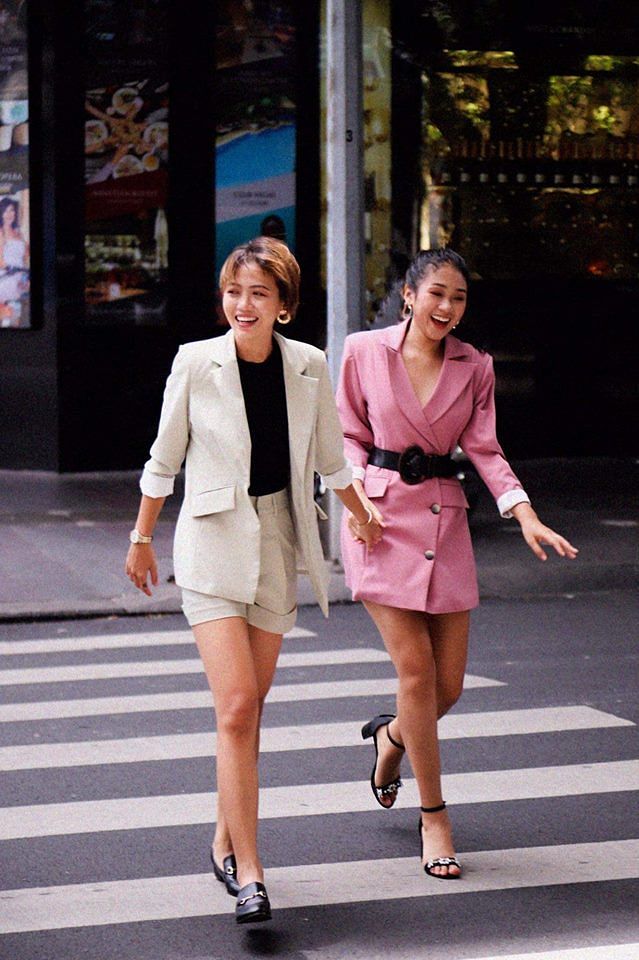 For anyone who missed the background context, on an episode of The Bachelor Vietnam last month, Minh Thu did not receive a rose from Trung and was out of the competition. She was in tears; but, she said on air that they were tears of happiness.
"I went into this competition to find love and I've found that love," she told the bachelor. "But it isn't with you." She then walked over to Truc Nhu, one of her competitors, hugged her and buried her head in her chest. Nhu, who had received a rose, consoled Thu. Everyone was in tears.
Then came the bombshell. "Come home with me," Thu told a stunned Nhu twice.
"Me, the story producer, the director, the host…I think 'jaw drop' is the only way to describe everybody's [reaction]," executive producer Anh Tran told Vulture at the time. "It was this gigantic declaration that no one saw coming."
'Unsurprising' pleasant surprise
The LGBTQ community in Vietnam has responded positively to the twist. Huy Tu, an LGBTQ rights activist based in Saigon, tells Saigoneer: "I find this turn of events quite unsurprising. Developing feelings [for each other] is quite likely considering the contestants spend more time with each other than with the bachelor."
Tu hoped viewers would not force people like Thu into a gender straitjacket based on their looks and biological gender. The difference between The Bachelor Vietnam and other reality shows is that the 'prize' is a life companion, Tu noted. The activist feels that since love is the goal of the show, there would have been no motivation for the directors to script the confession.
Linh K, an LGBTQ community member living in Saigon, wondered if the two had indicated their affection for each other prior to the denouement. Linh, who once took part in a reality show himself, added that even if they had, it might not have been recorded, because the cameras are not always running during such shows.
"They didn't really do anything excessive on the screen. Besides, they had the decency to have a word with the bachelor, Trung," Linh noted.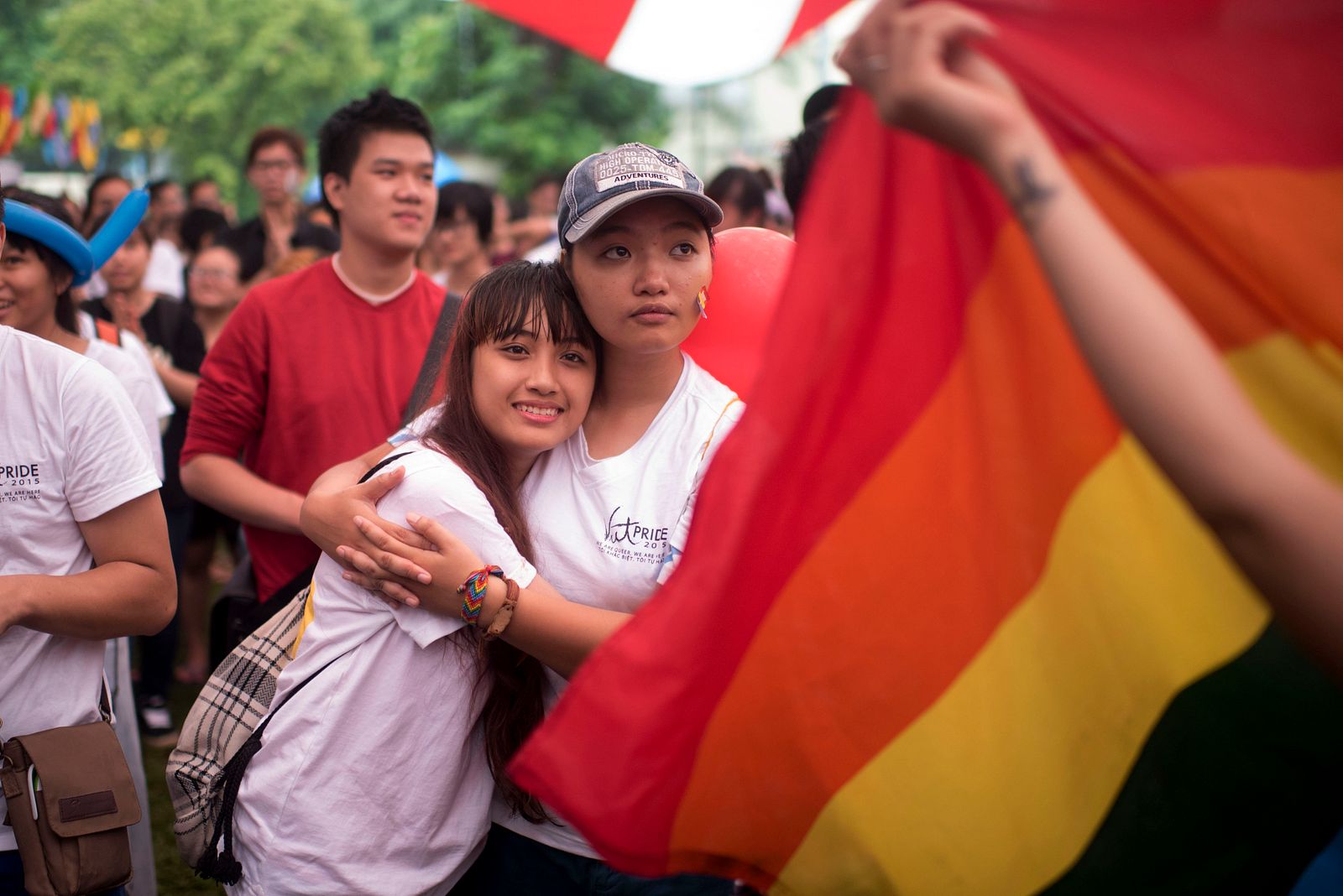 Vu, a gay university student in the city, said he was pleased that the contestants were honest about their sexual orientation while adding: "I felt sorry for the guy. He's in the show looking for a companion and that was what he got."
Upon realizing Nhu was on the verge of leaving the show with Thu, Trung told her: "You only get one chance in this life and you need to take it." The video clip ended with him sadly holding the flower which Nhu returned to him, as the two women walked out.
When asked whether people should announce their homosexual relationship on TV, Vu argued it depends on the individuals: "There are cases where one has to hide his or her true sexual identity, while others might just come out because they have friends backing them up."
Meanwhile, Linh, who has already come out to people around him, was all for an honest display of romantic feelings. "I acknowledge the fact that some people want to keep it under wraps and feel afraid of coming out. I was with several women like that, so I understand and respect their decision to be discreet," he shared. "However, keeping the truth from their family could also end up being the reason for their relationships leading nowhere."
He felt queer couples need to be mature enough to understand why society acts in a certain way and to overcome their fear. "An LGBTQ couple living in a traditional culture really needs to be receptive, positive, and strong," he said.
It was the first time in the history of The Bachelor, which has been adapted in more than 30 countries through over 100 seasons, that two contestants fell for each other.
---

Related Articles:
---