On a steamy evening in downtown Phnom Penh, Rebecca Chan takes the stage. The crowd — mostly Cambodian millennials and Gen Z's — is riled up from previous performances, but Chan's composure tames their energy. She prowls around the raised platform in knee-high boots. Her skin-thin dress flaunts the contours of her body. She circles calmly and seductively to tantalize the hushed audience below. They track her every move in anticipation of what's to come.
The moment Rihanna's 'Stay' flows from the speakers, the crowd erupts in a frenzy. Chan raises her hand to calm them. Her other hand gingerly lifts the mic to her painted face, framed by cascading brown curls. Chan's mouth opens, her lips begin to move, and, for the next few minutes, her performance transfixes the audience. Her quivering lips intensify her vibrato. She clenches her fists to channel the intensity of the chorus. The crowd sways, sings and snaps when she nails the song's iconic fermata notes. Chan is lip-syncing, of course, so she's not nailing any notes at all, at least not vocally. But this detail takes nothing from the performance.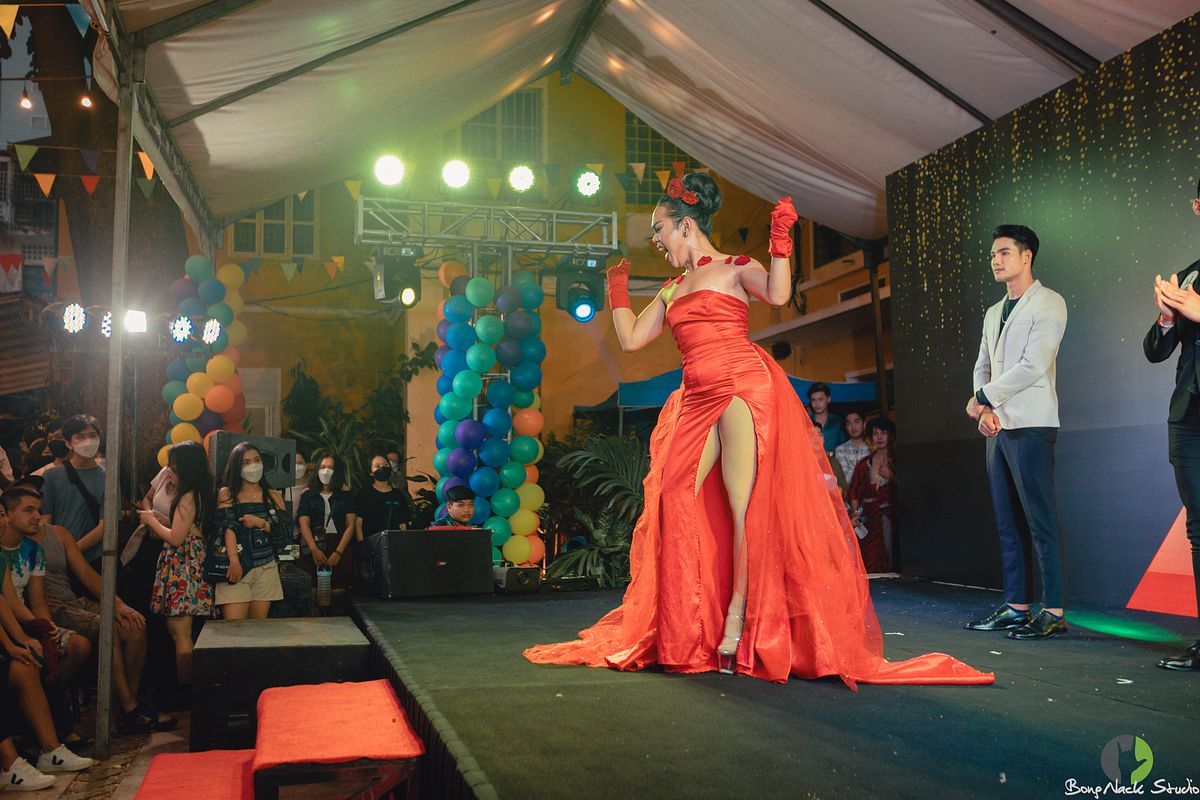 "My favorite thing about doing drag is being on stage and performing my heart out," says Chan. "Every time I'm on the stage, I actually feel like… everything is possible. It is a feeling I'll never be tired of."
Chan, a trans woman from Phnom Penh, is part of an ensemble of Cambodian drag queens that, after years of experience, know precisely how to work a crowd. Their performances oscillate between emotive singalong ballads — like Chan's rendition of 'Stay' — to terpsichorean pop anthems embellished with sexualized acrobatics, including death drops, split jumps and high-heeled kicklines. In between acts, wicked banter in English and Khmer ensues, with the queens playfully hurling shade at one another. Three nights a week (Thursdays, Fridays and Saturdays), the troupe begins here in Blue Chilli, Phnom Penh's first drag bar, before moving to Heart of Darkness, the city's infamous afterhours nightclub.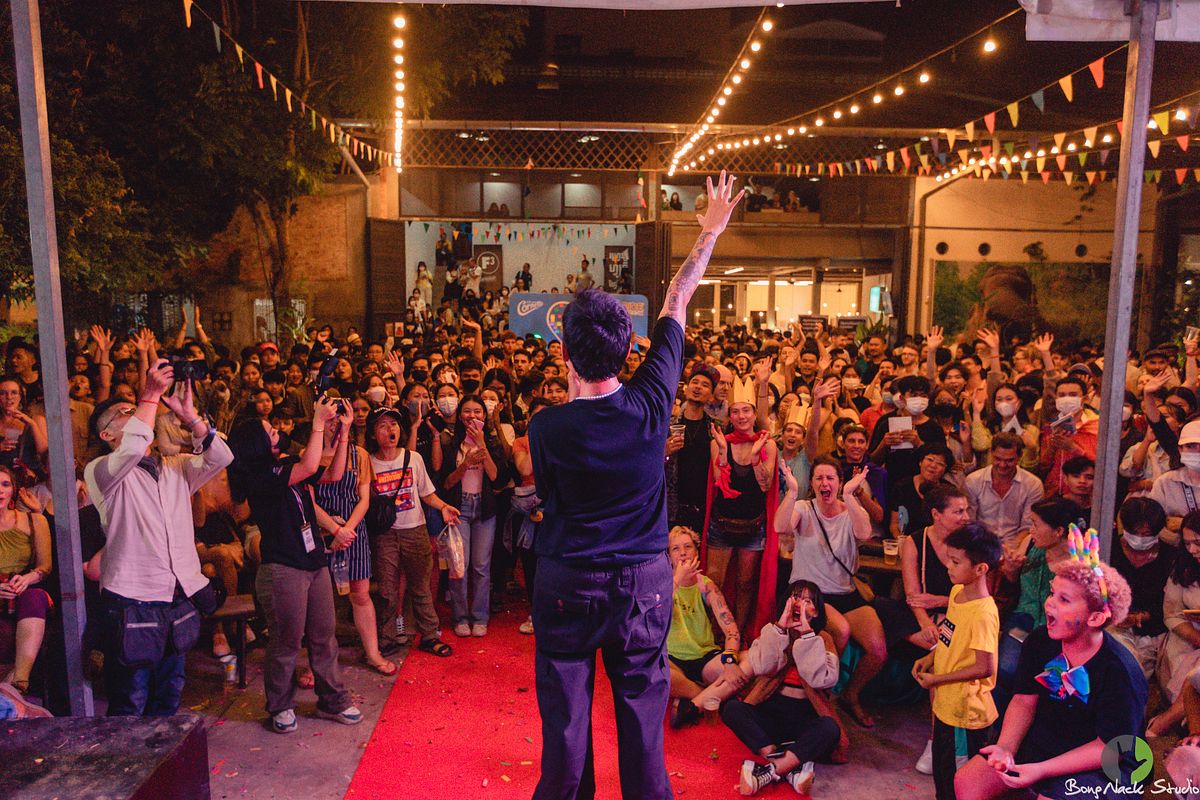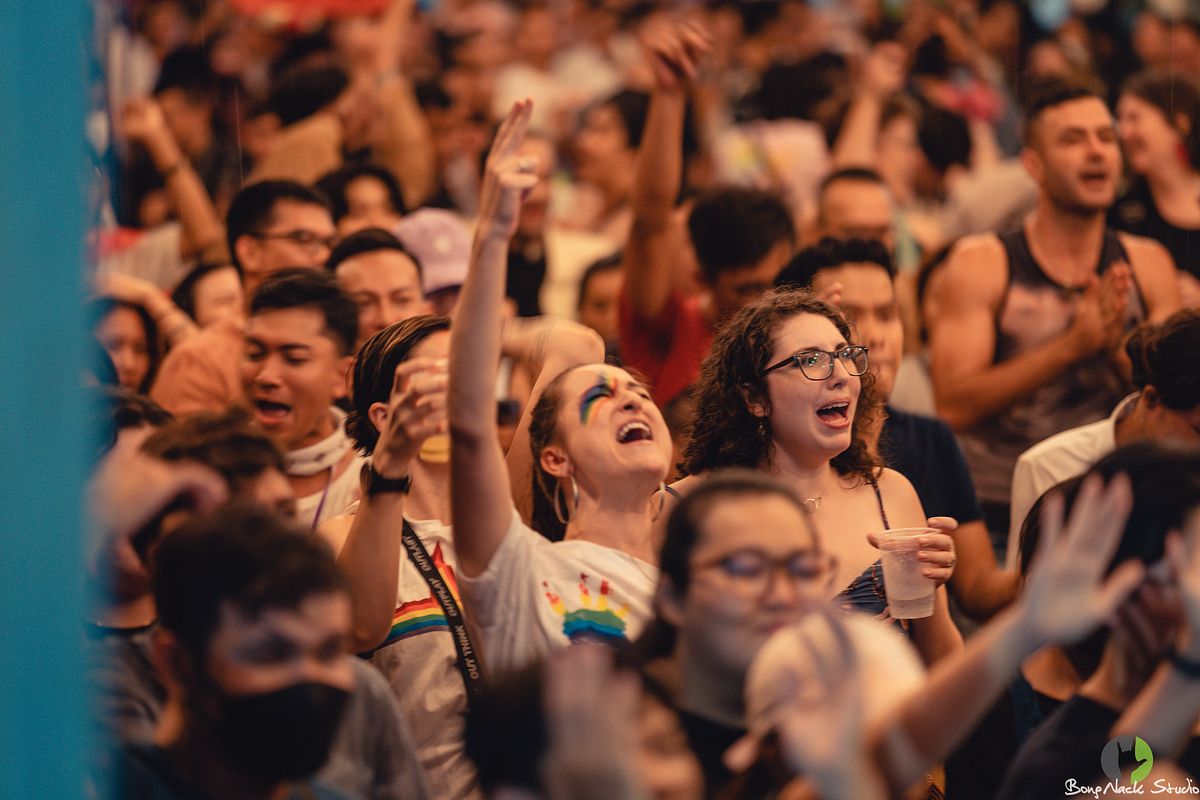 The entire ensemble unites for a grand finale to end the set at Blue Chilli. The queens ascend the stage to perform Little Mix's 'Shout Out to My Ex' and theatrically, often hilariously, fight over the lyrics. It's long past midnight and Blue Chilli is about to close, but the show is far from over. The crowd's energy is maxed out and they are itching to get to the next spot, but not before a final message from Chan. She grabs the mic and offers her heartfelt thanks for supporting the trans community. The audience responds with clapping, snapping and hoots of appreciation. Chan also reminds the crowd about Reajiny Pride, a gender-inclusive multi-stage drag pageant. The final takes place on May 27 during Pride Fest, Cambodia's most ambitious queer celebration to date.
"This year is going to be very special," says Phnom Penh native Rattanack Ath, or Nack, who leads the team organizing Pride Fest this year. "Pride started as a western concept, but we are tweaking it to focus on changing the hearts and souls of people — not politics. We are trying to communicate to Cambodian people the way they know how." According to Nack, that means learning from the successes of previous pride events, working with celebrities who are willing to support the cause and organizing a compelling schedule of activities to appeal to broad swaths of the population.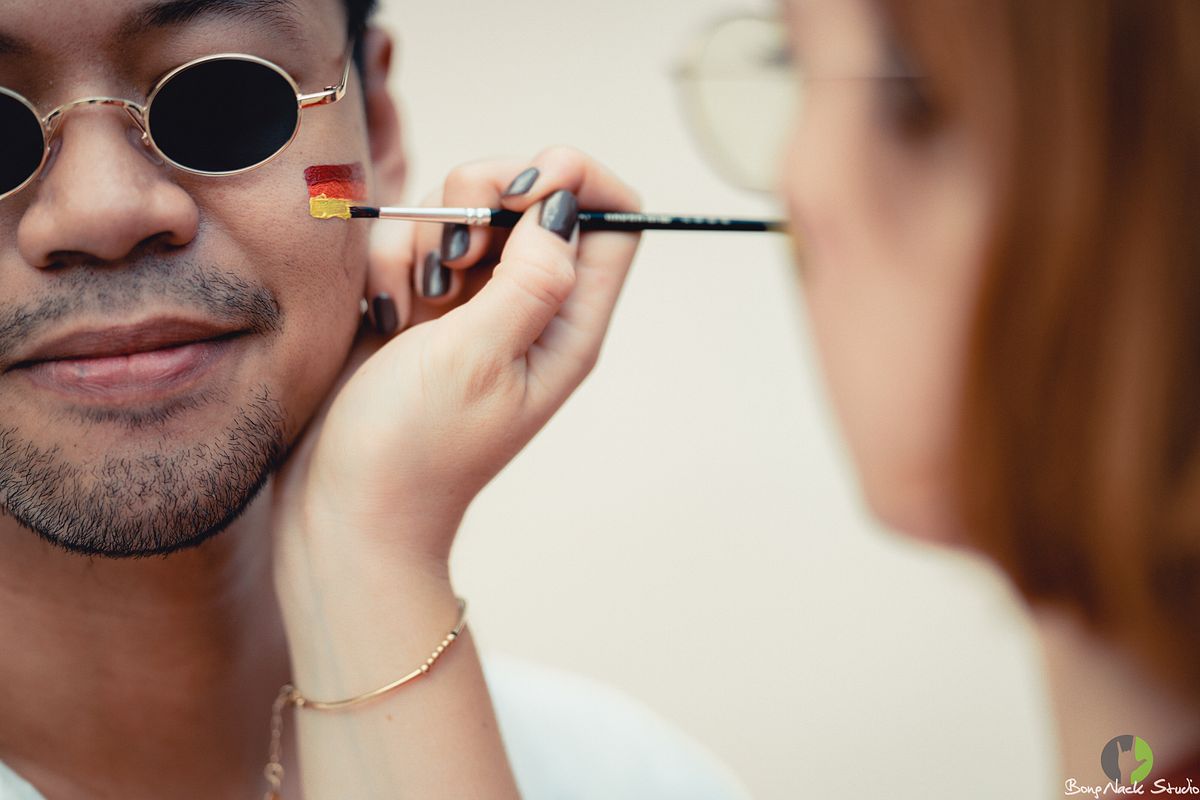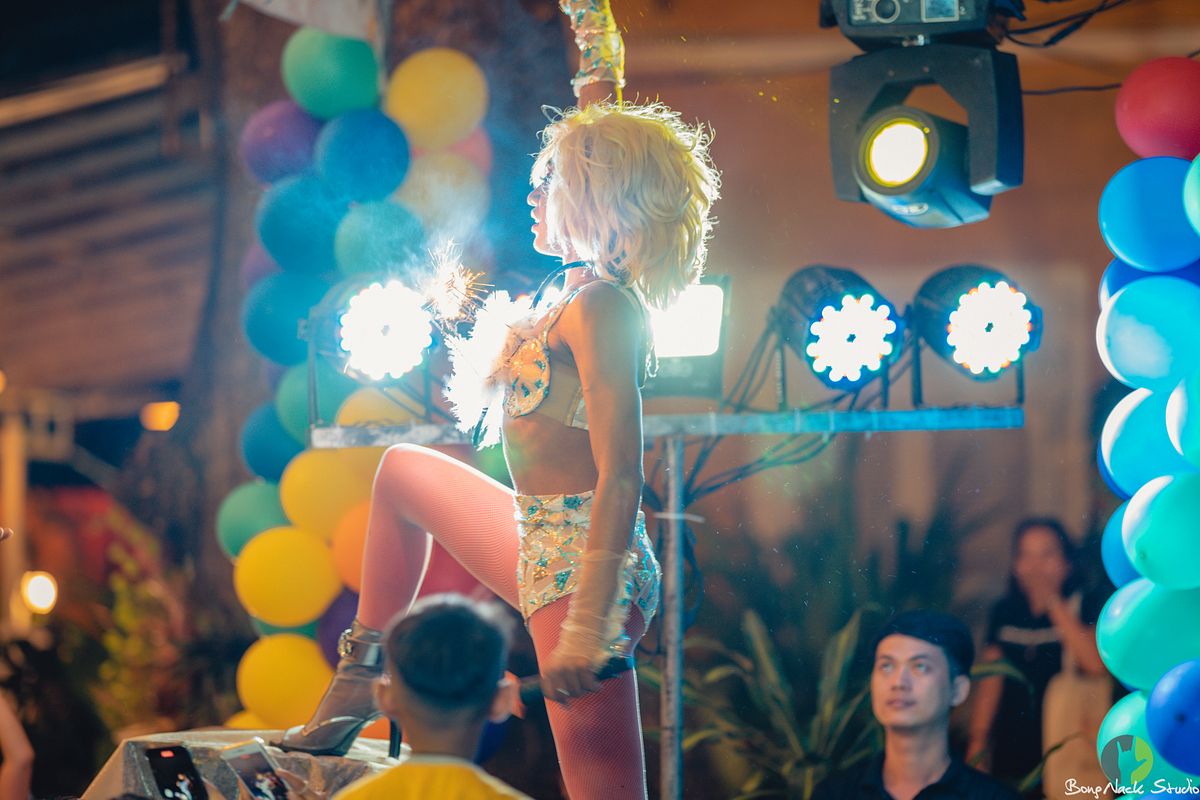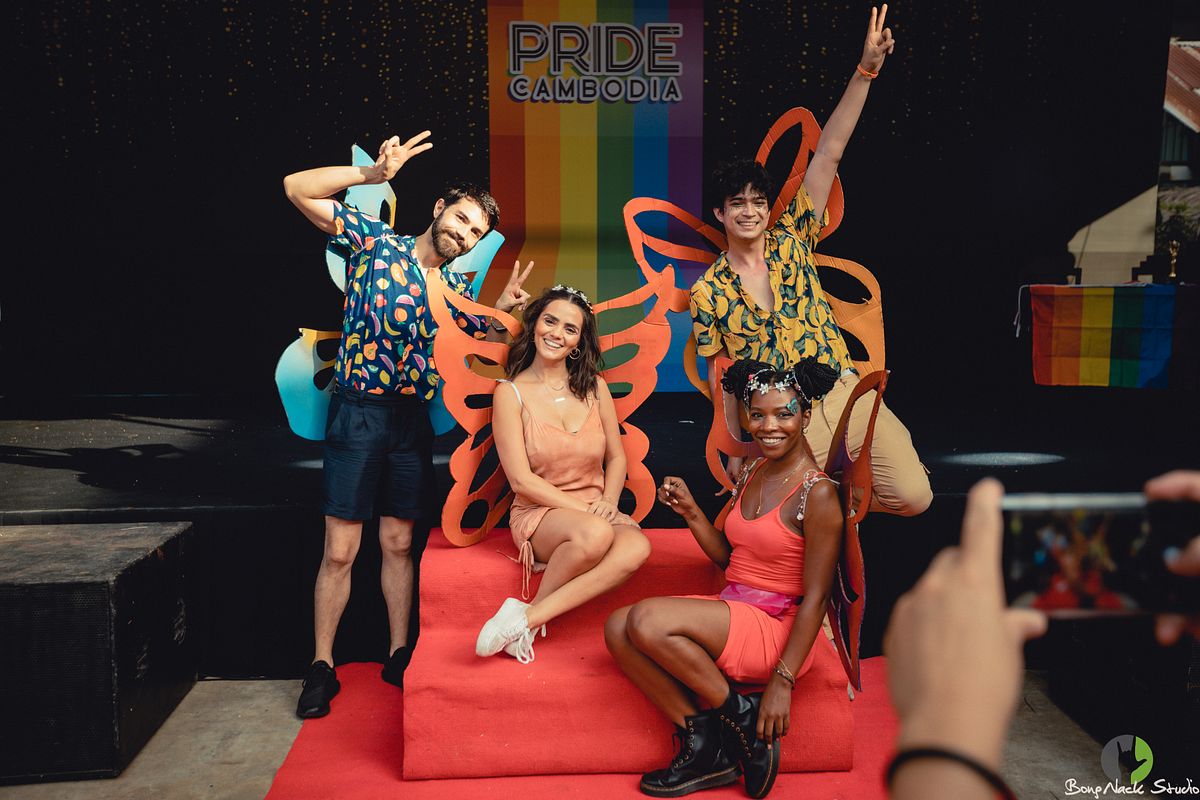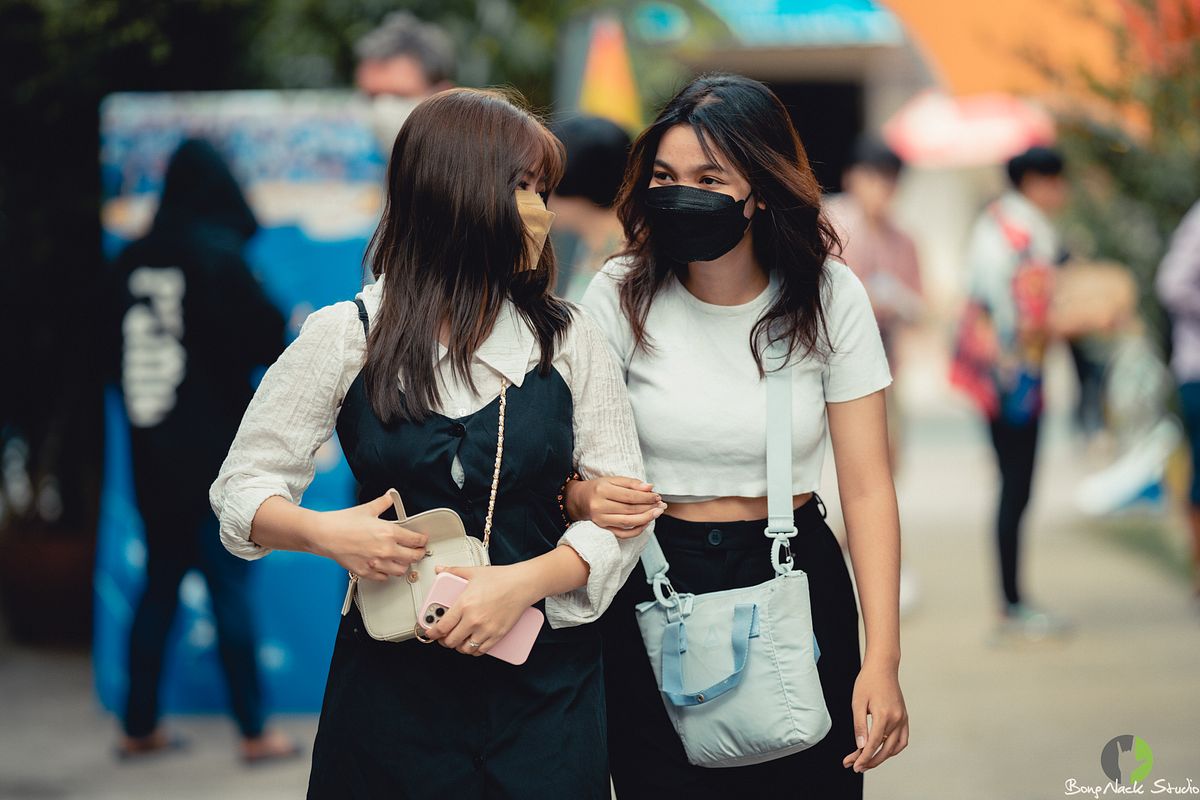 Instead of throwing a parade to demand equal rights, which would be logistically and legally complicated in Cambodia, Nack and his team have arranged a fun run and tuk tuk race. The 5km Rainbow Run kicks off the day with buckets of powder paint and prizes for the winners. The Remork Race involves commandeering tuk tuks and embarking on a citywide scavenger hunt to find hidden clues and solve puzzles. Participants are encouraged to decorate their tuk tuks in the spirit of pride so that the race will be visible across the city. A kind of parade, but in disguise.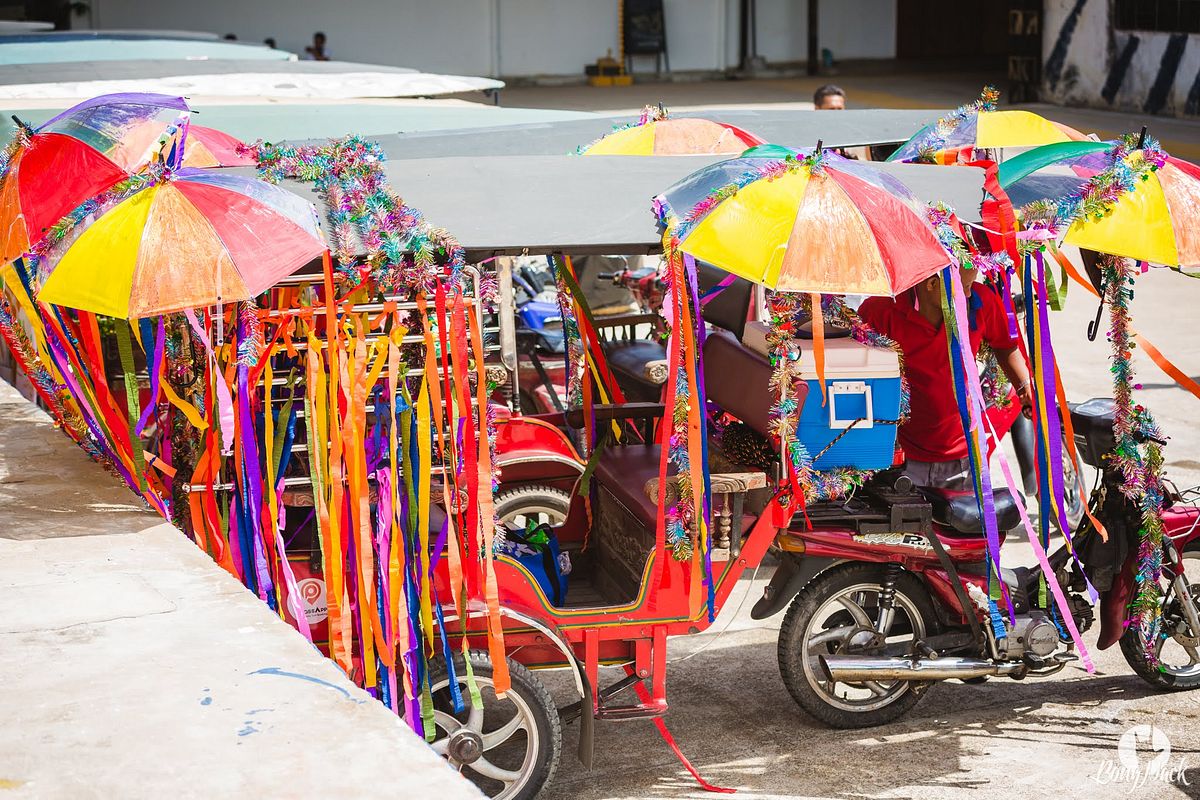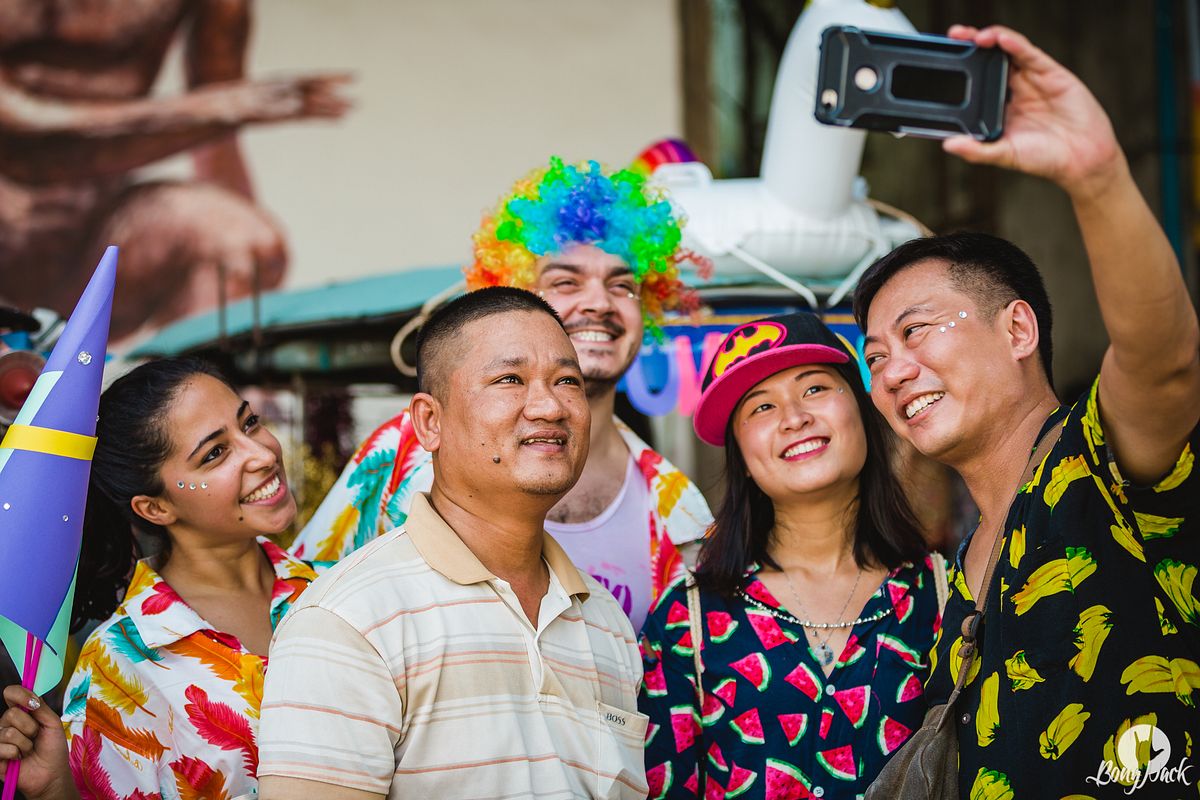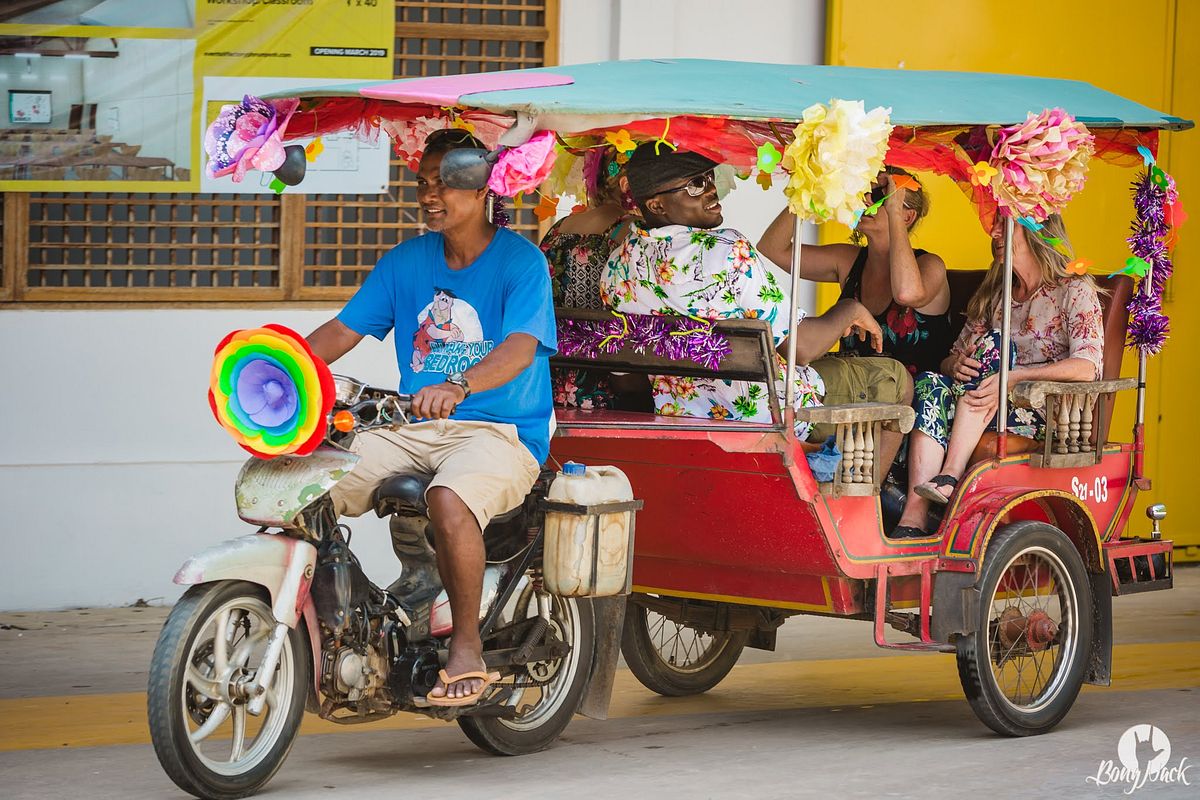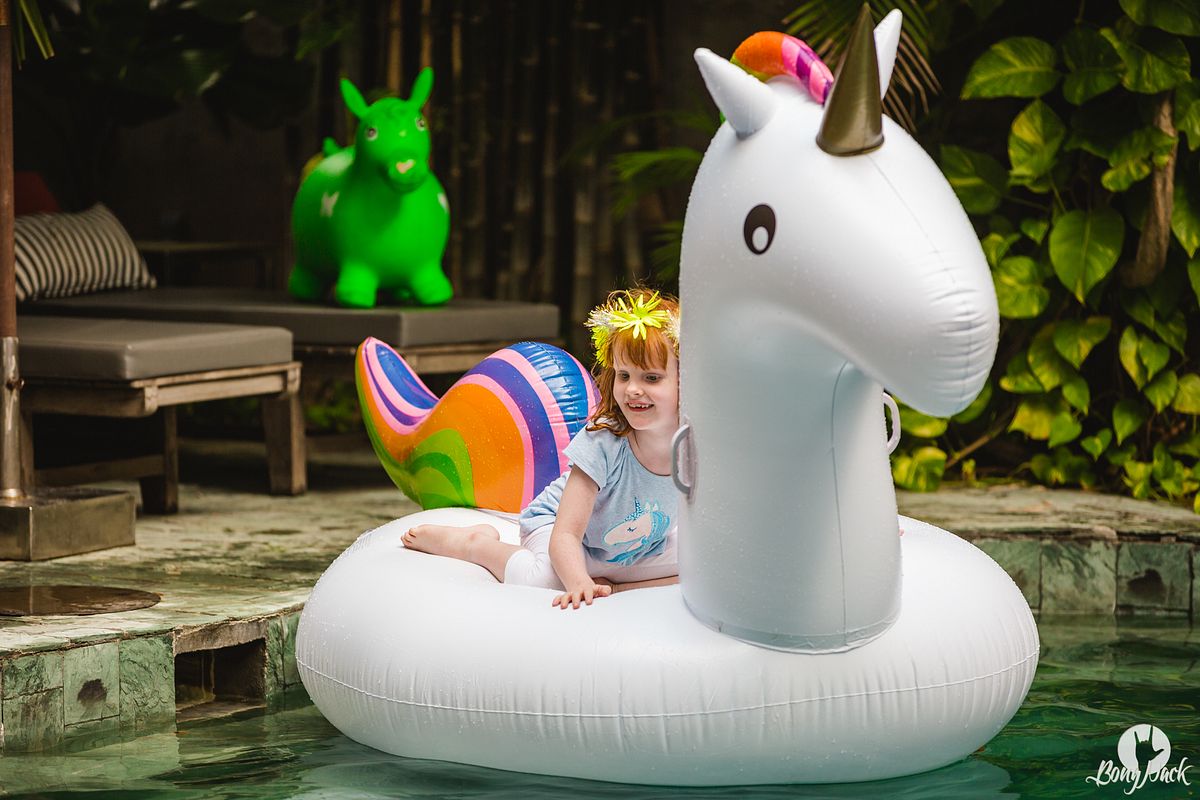 Reajiny Pride, the drag pageant, is another important activity. Showcasing drag at Pride Fest gives visibility to the trans community, a group that is sometimes sidelined in pride events elsewhere. But as drag becomes more popular with both queer and non-queer people alike, Reajiny Pride is also a way to appeal to Phnom Penh's broader community. "This year, we have people from across the LGBTQIA+ community and its allies," says Rebecca Chan, who has taken the lead in organizing Reajiny Pride. "This will make the festival bigger, more inclusive and help everyone feel the love."
Pride Fest this year will see a wealth of activities, but perhaps the location will leave the greatest impression. Nack and his team piggybacked on the Southeast Asia (SEA) Games and received permission to arrange the bulk of the event at the National Olympic Stadium. This iconic 1960s modernist structure, designed by Cambodian architect Vann Molyvann, will be spectacularly lit in rainbow colors to celebrate Pride Fest. Securing the stadium also spurred the Pride Fest team to include a sporting dimension, the Asia Pride Games, with volleyball, badminton, bowling and running competitions. "It's the first time for Cambodia to host an international LGBTQ+ sports event," says Nack. "We've even had the games approved by the Ministry of Education, Sports and Youth."
Editor's note: Over the weekend we received news that due to unforeseen circumstances, the event location has changed from the National Olympic Stadium to Diamond Island.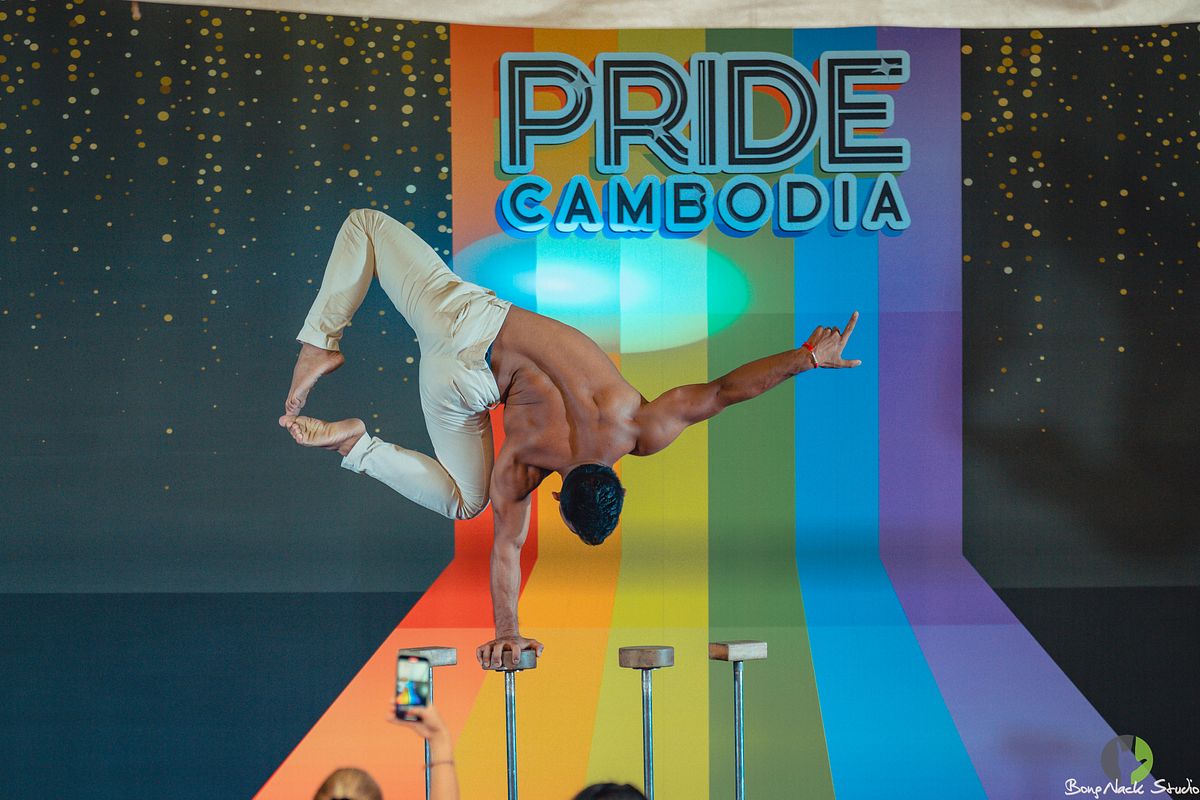 Holding Pride Fest at the National Olympic Stadium is also of personal importance for Nack, as this is where, 20 years ago, he witnessed a hate crime. "I was playing volleyball when a group of boys yelled 'Let's go beat up a gay!'" He recounts. "Back then, gay men were meeting in the bathroom of the stadium. I watched from afar as two young men were beaten up. Now, 20 years later, I'm able to arrange a pride celebration here." For some attendees, the event will be cathartic: a place where closeted gay men once came to connect will transform into a venue celebrating queer people and promoting acceptance.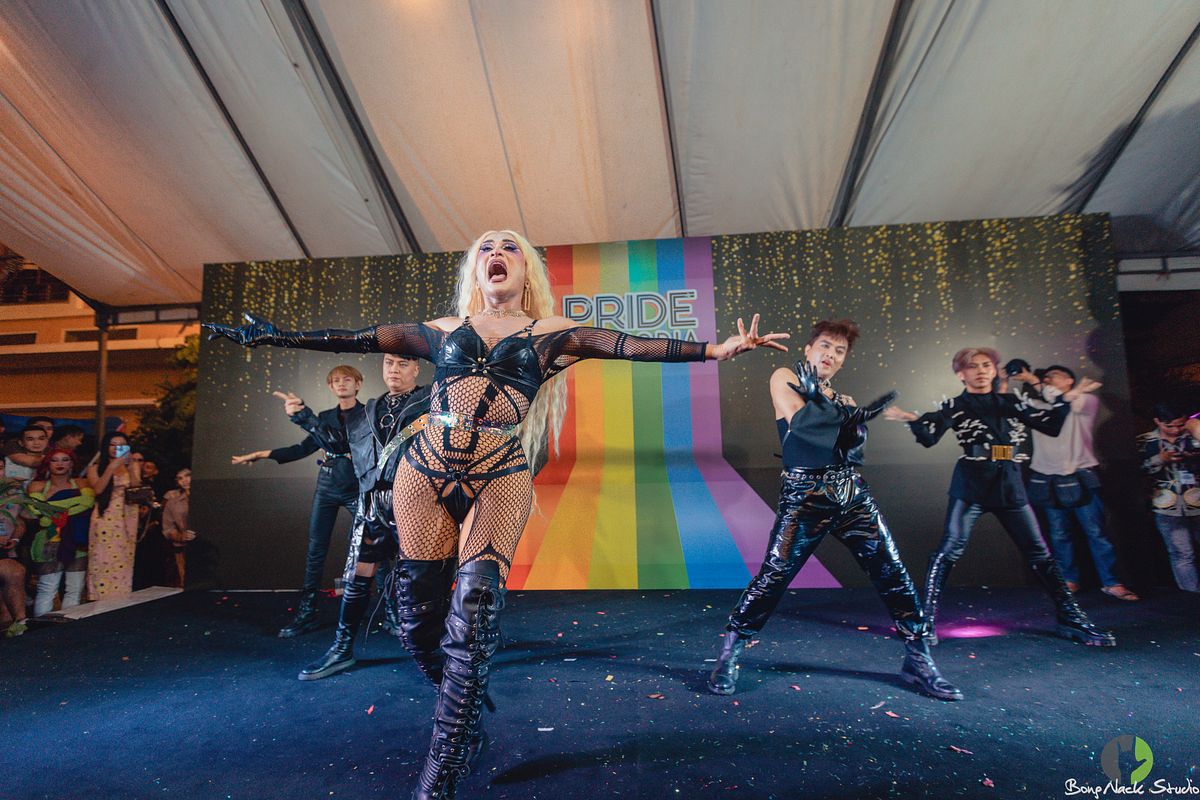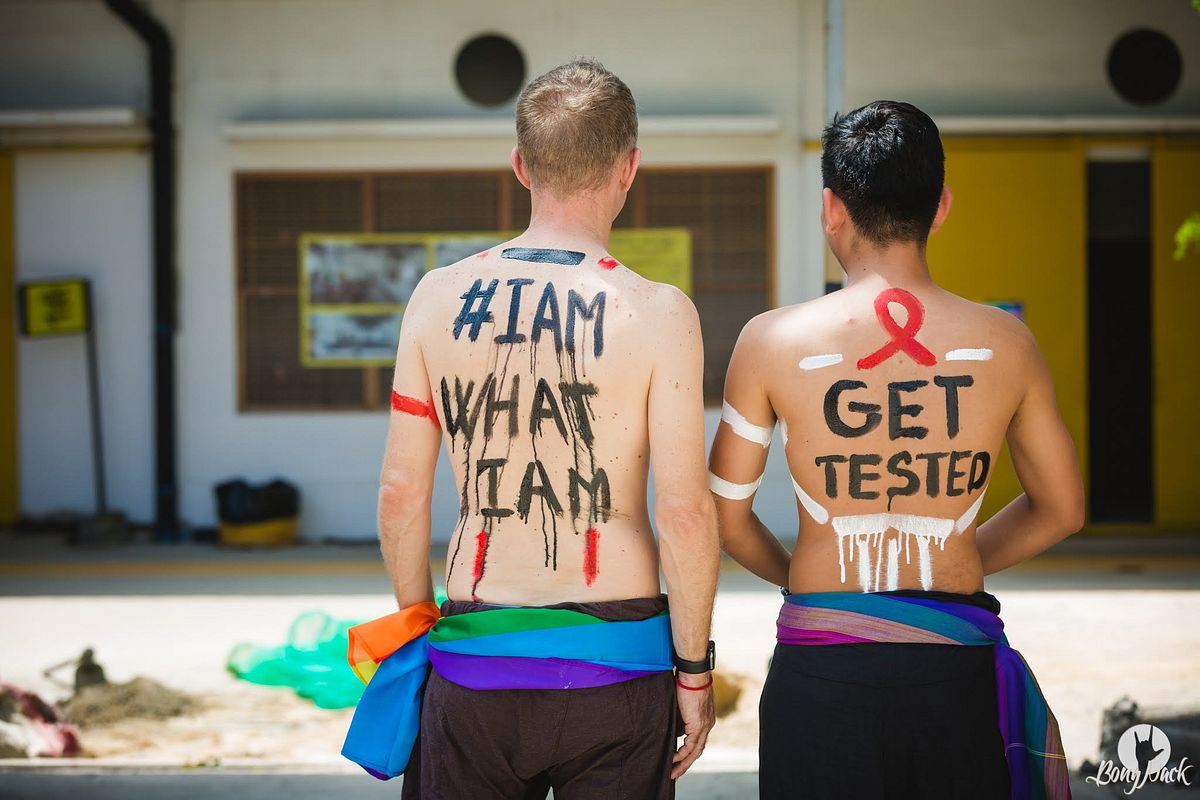 Although Cambodia is making strides when it comes to queer acceptance, there is still some way to go, argues Punnavit Hantitipart, or Tum, co-owner of Rambutan, a pair of queer-friendly hotels in Siem Reap and Phnom Penh. Bangkok-born Tum moved to Cambodia in 2007 and says that he has witnessed the big cities gradually become more open.
"I hope [Pride Fest] will show that the society is more accepting in them and… make people feel more confident to come out to themselves and society," he says. Rambutan Resort, Pride Fest's unofficial afterparty venue, will be wrapping up the event with a raucous celebration around its tree-fringed swimming pool on May 28. These famous — or perhaps infamous — pool parties are a reminder that, although Pride Fest is doing important work, the event can also provide an excuse to have fun and go a little wild.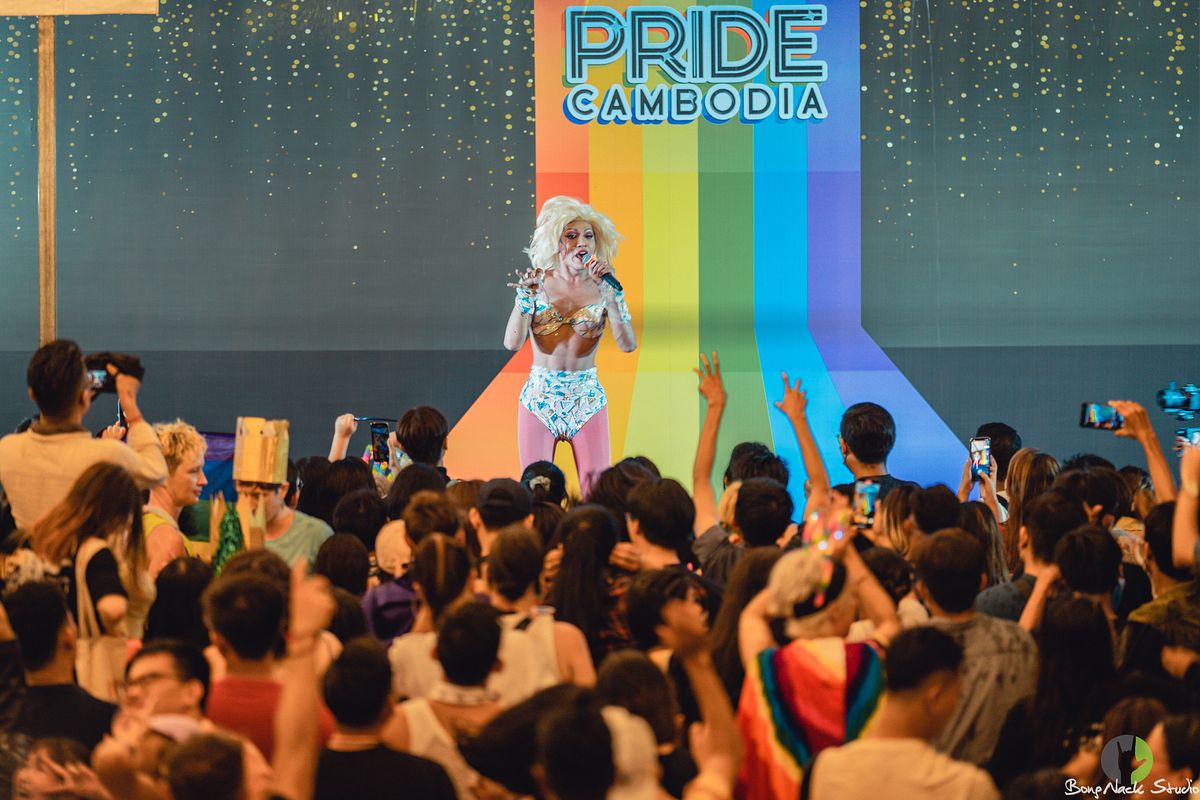 If you want to attend Pride Fest, it's not too late to start planning. The Asia Pride Games run from May 25-28. Most pride events, including the Rainbow Run, Tuk Tuk Race and Reajiny Pride drag pageant final take place on May 27. Visit the official website for more information, a full schedule and accommodation recommendations.