The Nest house was designed for a middle-aged architecture writer. The house, located on the outskirts of the new city in Thuận An, Binh Duong Province, seeks to blend urbanism with a variety of architecture styles that match its surroundings.
For this project, the architect, a21 Studio and client worked together to create a building that looks green without compromising comfort while fitting into the style of neighboring structures.
With a tight budget, they decided on a light, steel structure with metal sheets instead of the typical bricks and concrete.
To furnish the house, the owner used reclaimed pieces, which, in addition to reduced construction costs, gives the house a distinctive feel as they provide the beauty and serenity that comes with age.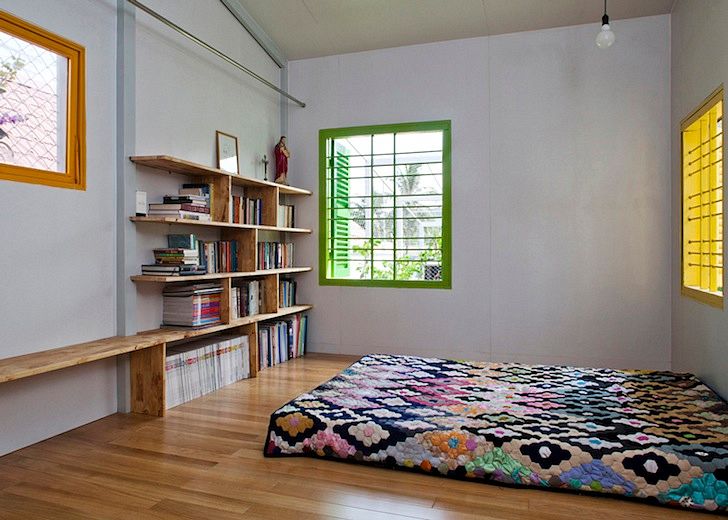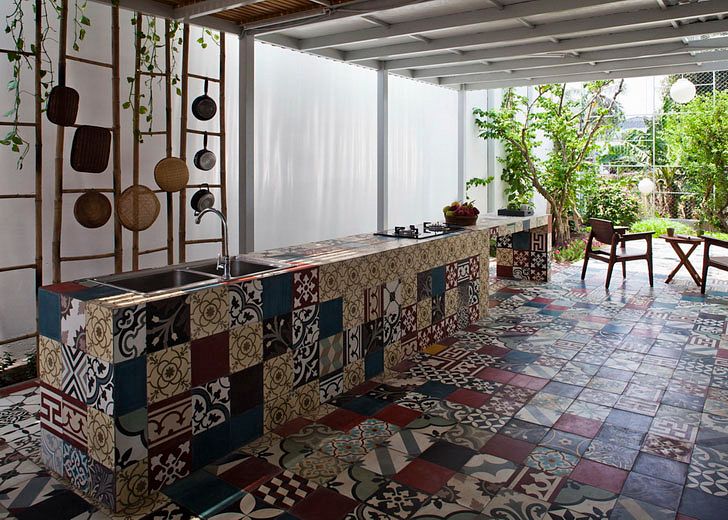 The steel structure not only makes the foundation lighter, but also helps reduce the construction timeline and building costs. The house-frame was built of 90x90 steel columns and 30x30 steel beams, connecting to metal sheets which were then covered or filled in by plants, giving the house the look of a green box.
The house has two private bedrooms on the upper floor, a kitchen and living room on the ground floor and has no doors or windows, blurring the boundary between inside and out.
Finally, the idea of the house, focusing on use of spaces and flexibility, ties into the general concept for low cost construction, which has been attracting the attention of Vietnamese society. By cleverly utilizing living spaces and reclaimed furniture, people can build a comfortable, natural homes easily and affordably.