In a city with a plethora of indoor event spaces, Liquid Sky Bar sits literally above the rest. Located at the top floor of the Renaissance Riverside Hotel, this venue offers an ideal space for corporate and large private events.
Standing at historic Me Linh Square the hotel is in a prime location, making it easily accessible to Saigon's central districts.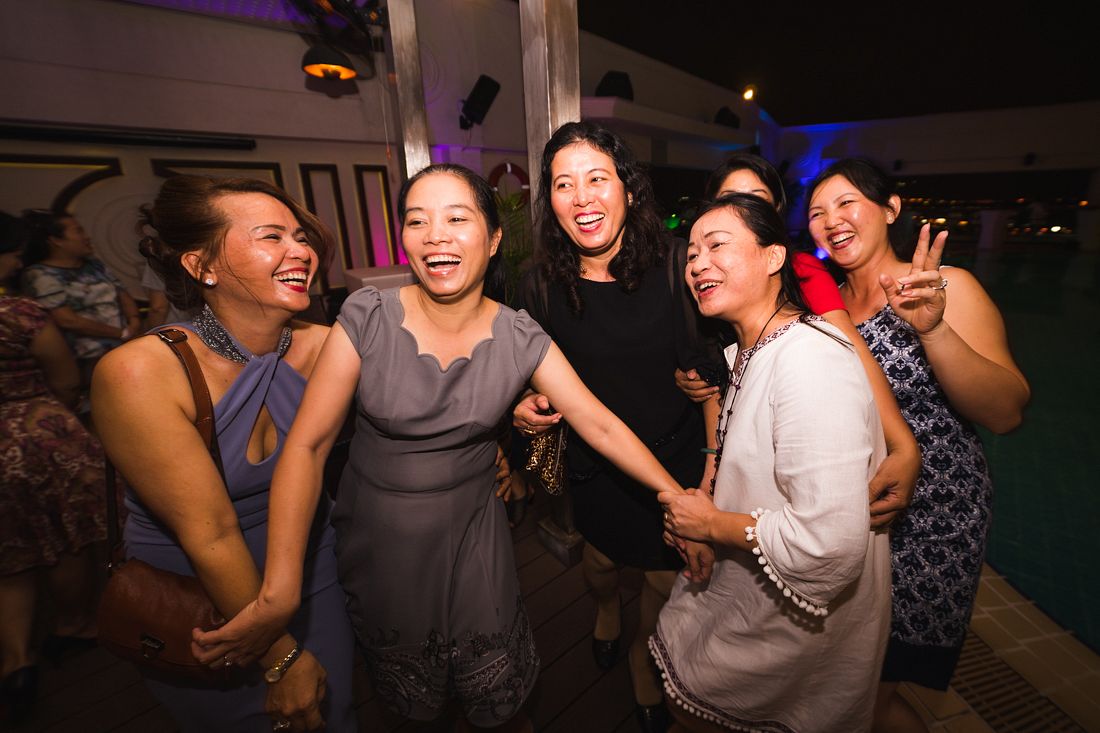 When guests arrive at Liquid Sky bar, they are greeted by a large, outdoor space with sweeping panoramic views of Saigon's budding skyline. Above the frenetic energy of the city's buzzing traffic, acting as a quiet urban oasis that offers up a casual yet elegant setting.
Food and drinks are enjoyed on led-clad tables while the city's cool, nighttime breeze renders air conditioners unnecessary.
[Video]
With space for up to 200 people (?) the venue can be customized based on organizer's wish lists including buffets, live DJs and more.