Tangled traffic that snares citizens in nets of thick exhaust; the unrelenting clamor of jackhammers shattering cement; a villainous sun that perches in the sky like a greedy vulture: there are plenty of reasons to escape Saigon for some rest and relaxation.
But time and travel constraints often make it impossible for locals and tourists alike to stray too far from the southern metropolis. Thankfully, the newly opened villas at Saint Simeon Resort and Spa provide a convenient escape just 90 kilometers from the city.
Large cypress trees create a hallway of shade between the resort's entrance gates and reception room. Once inside, guests are welcomed with a refreshing drink and tension-relieving shoulder massage. While many people may think of Vung Tau and Long Hai, the cities that Saint Simeon rests between, as crowded towns overrun with tourists, this slice of greenery represents a calm oasis. A thriving garden filled with trees, bushes and flowers rests at the center of the property, which contains 133 private villas.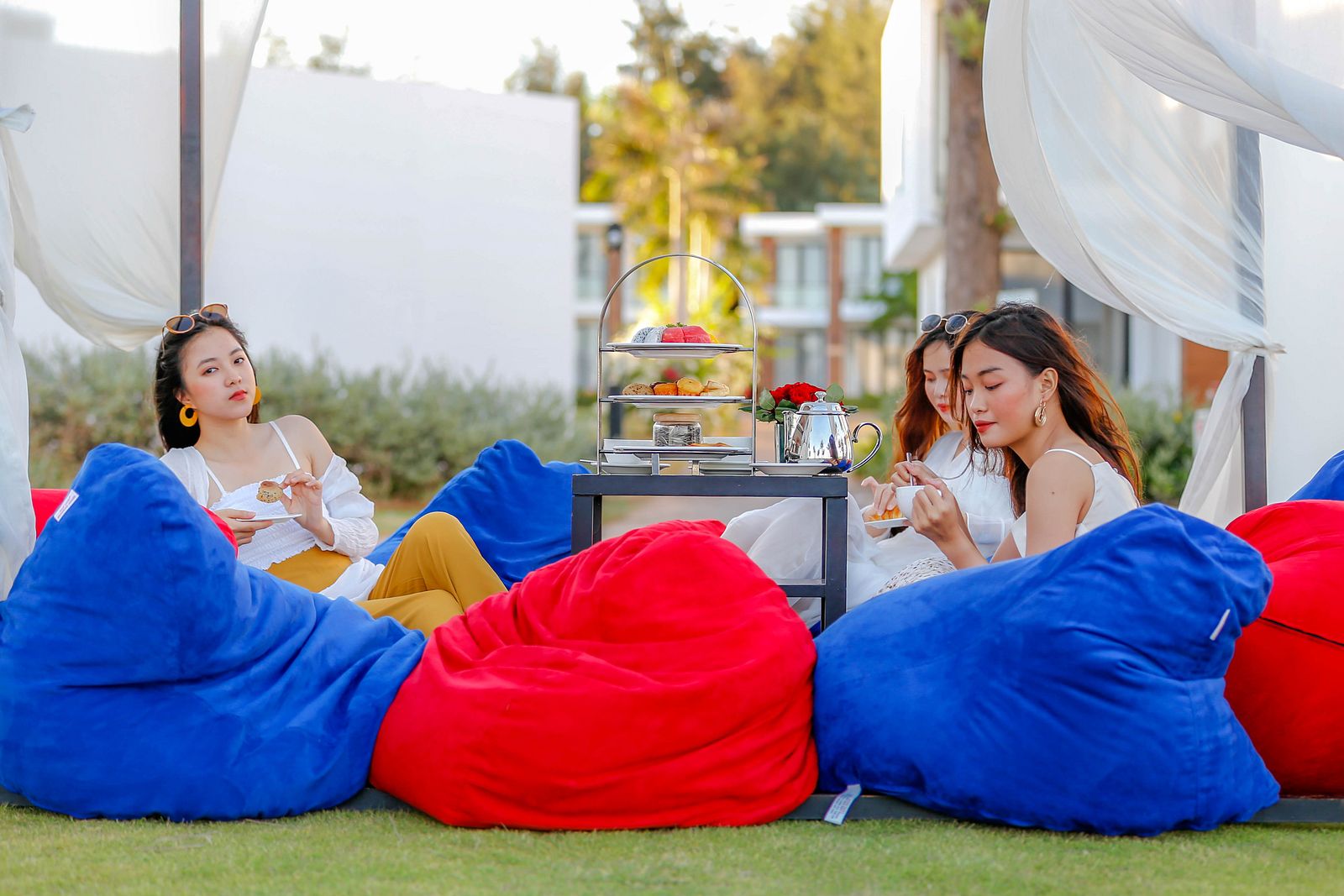 Frenzied work schedules, schoolwork and extracurriculars often mean families have little time to spend playing cards, lounging in front of a movie or savoring a slow meal together. The two- and three-bedroom villas seek to foster these experiences through simple, modern design. The sparse interiors are accented by original artwork collected by the owner's many trips around the world. And while each bedroom contains large, comfortable beds, private bathrooms, desks, and televisions that allow for privacy, the spacious living rooms are where guests will likely spend the majority of their time. Whether reclined on the large couches or seated around the dining table, the area serves as an inviting area for simple downtime enjoyed in one another's company. If well-behaved and not too large, one can even bring the family dog or cat.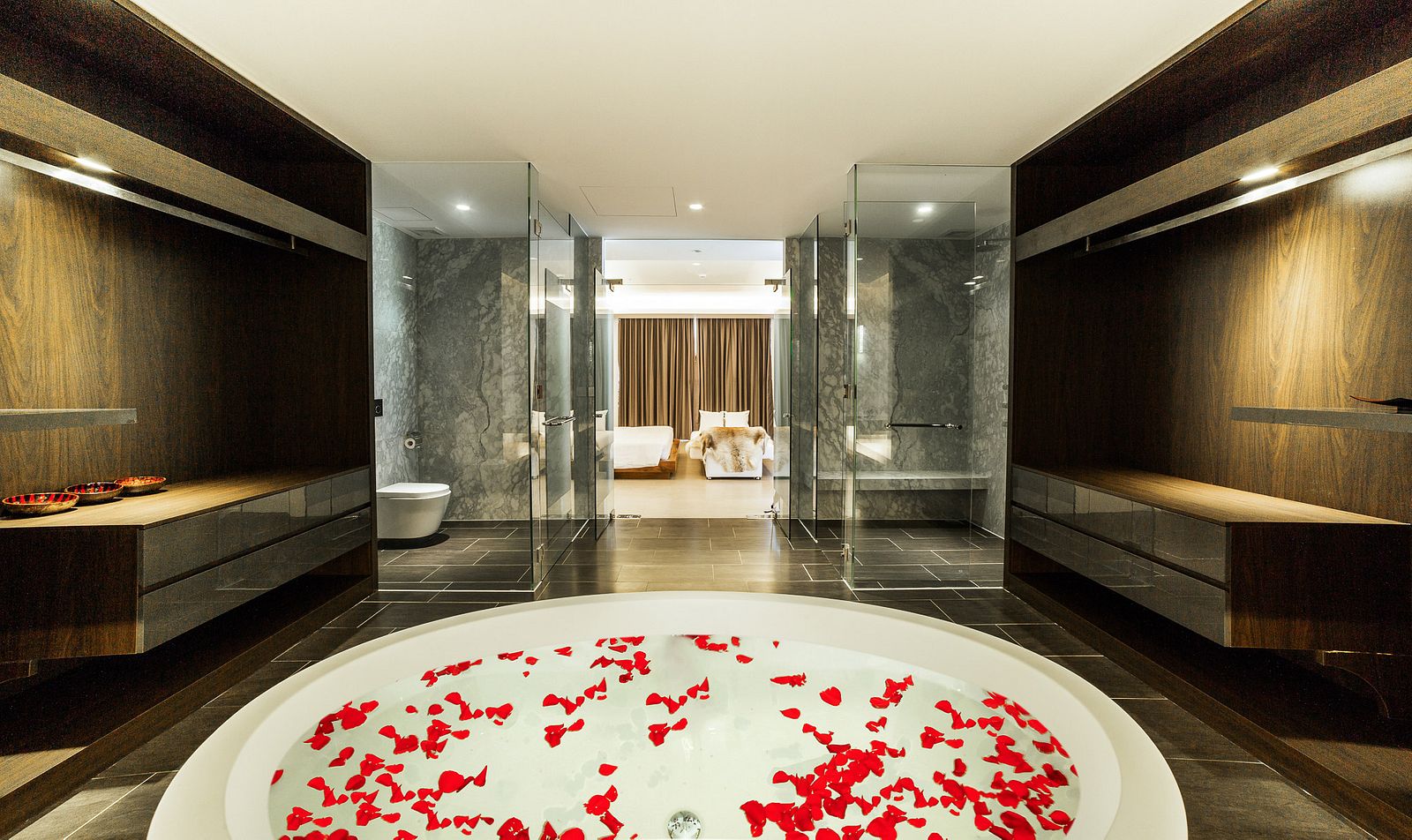 The resort also plays host to a number of private events including weddings, birthday parties and corporate retreats. Because of its relatively few number of villas, even moderately sized groups end up reserving a majority of the rooms. When this happens, the staff blocks reservations for the remaining ones, assuring privacy for the group while also not imposing on other would-be guests. Similarly, while standard practice dictates charging extra for early check-ins or late check-outs and elevated weekend rates, Saint Simeon waives these, knowing that positive experiences matter more than a few extra dollars.
Saint Simeon caters to international visitors as well, aiming to be a pallet-cleansing sorbet of sorts between other destinations on packed itineraries. Tours of temples, tombs and museums can lead tourists to need a few days to just chill out, but a bevy of accumulated souvenirs and notoriously unreliable flight schedules can make hopping on a plane out of Saigon unrealistic. Less than two hours away by bus or private car, and with direct airport transfer, Saint Simeon, offers a convenient destination to recharge one's batteries and remind oneself that vacations are a chance to rest, as well as to sightsee.
The resort does offer activities to guests looking to get out of their rooms, however. The D'Azure Ion Spais first on that list. Spa Manager - Ms. Hoa Nguyen has worked at some of the country's most well-known venues, so it took something extra special to lure her to Saint Simeon: the nation's only White Ion treatment. The Japanese-designed baths fill with tiny microbubbles that burst, ridding the pool of negative ions, resulting in milky-white water that helps soothe and moisturize one's skin while easing tension. The spa also provides a full range of treatments, as well as daily activities including tai chi and yoga, along with workshops to teach guests how to give massages and make coconut oil from fresh coconuts.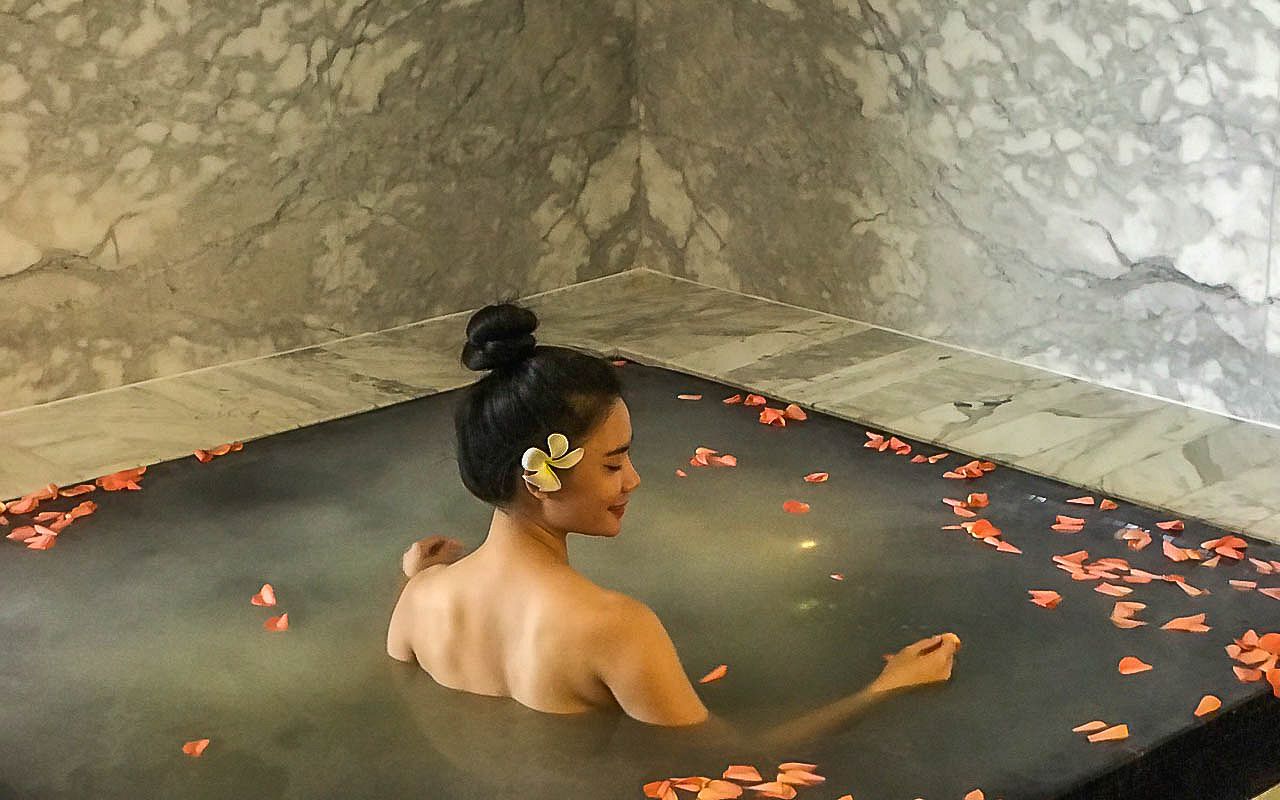 Given its close proximity to the ocean and local fishing traditions, it's no surprise that seafood is the star of the culinary offerings at ocean-overlooking Bettina Cucina Restaurant. Best enjoyed as a seafood platter, items include juicy squid, plump shrimp, clams, mackerel and delicate jellyfish. The area is especially known for its Long Son oysters, which are served three ways: western-style with baked cheese, Vietnamese-style with salt and lemon, and a fusion-style that employs a sweet Thai sauce. Seafood has even made its way into familiar deep-fried spring rolls, with juicy sardines replacing the typical pork, and joined by refreshing curry powder.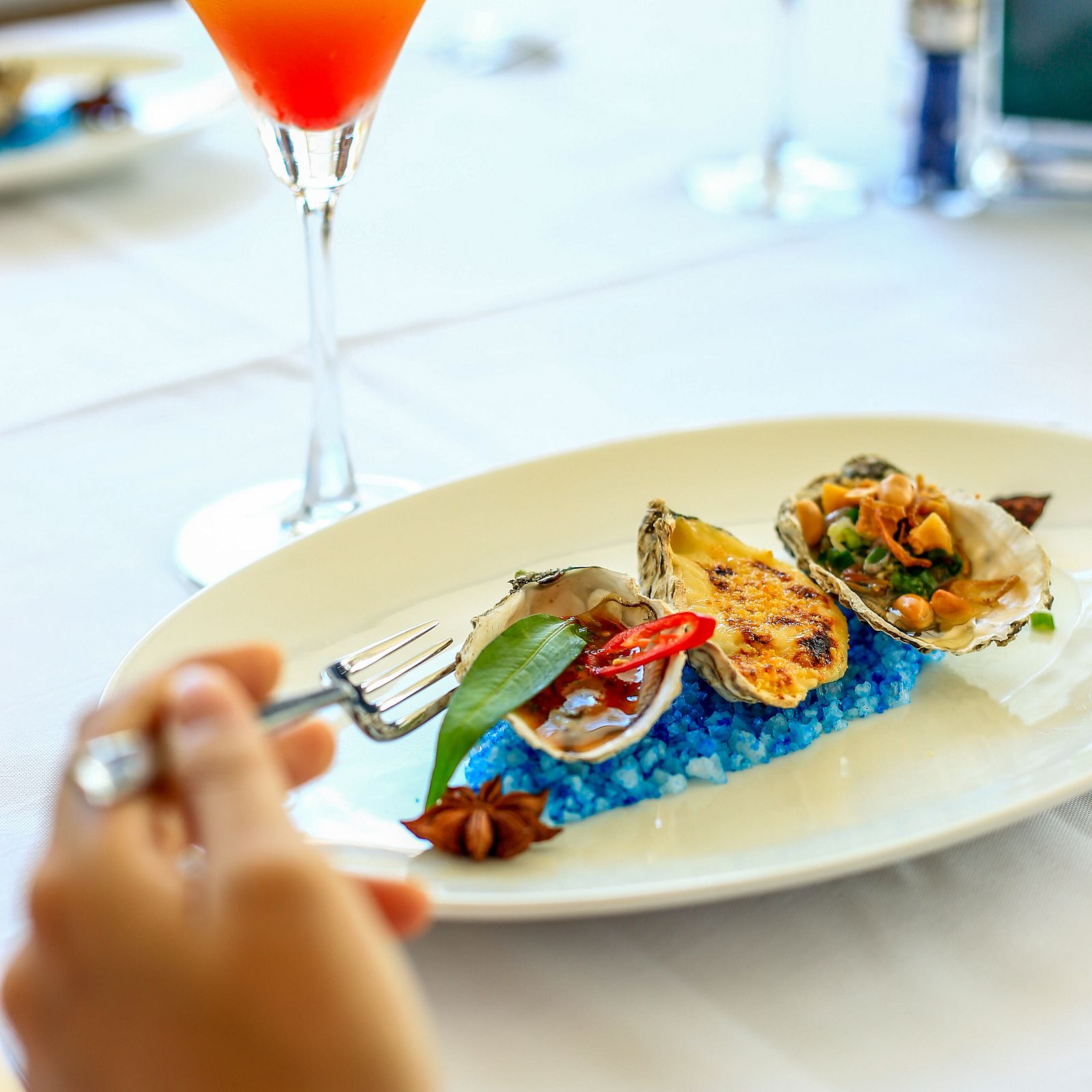 Without having to fuss with airline reservations or complicated travel plans, people can wake up in the center of Saigon's maelstrom, and just a couple hours later be surrounded by bird song and fresh air thanks to Saint Simeon. The serene chance to slow down and savor free time with loved ones helps remind a person what their stressful city lives are all for.
Saint Simeon Resort and Spa's website
+84 254 3 886 999
Phuoc Tinh, Long Đien ward, BR-VT, Viet Nam