Situated at the base of the Truong Son Mountains, the Thanh Tan hot springs have long provided unique health benefits for locals, and a recently established luxury resort aims to bring their restorative powers to a wider audience.
Pristine waters warmed deep in the earth and drawn up to the surface where they softly bubble out and flow into peaceful ponds and rivers: hot springs represent some of the world's most soothing phenomenon. People who associate hot springs with Japan or cold, European mountain ranges are often surprised to learn that central Vietnam contains its own natural springs that today serve as the center of a holistic wellness and relaxation experience.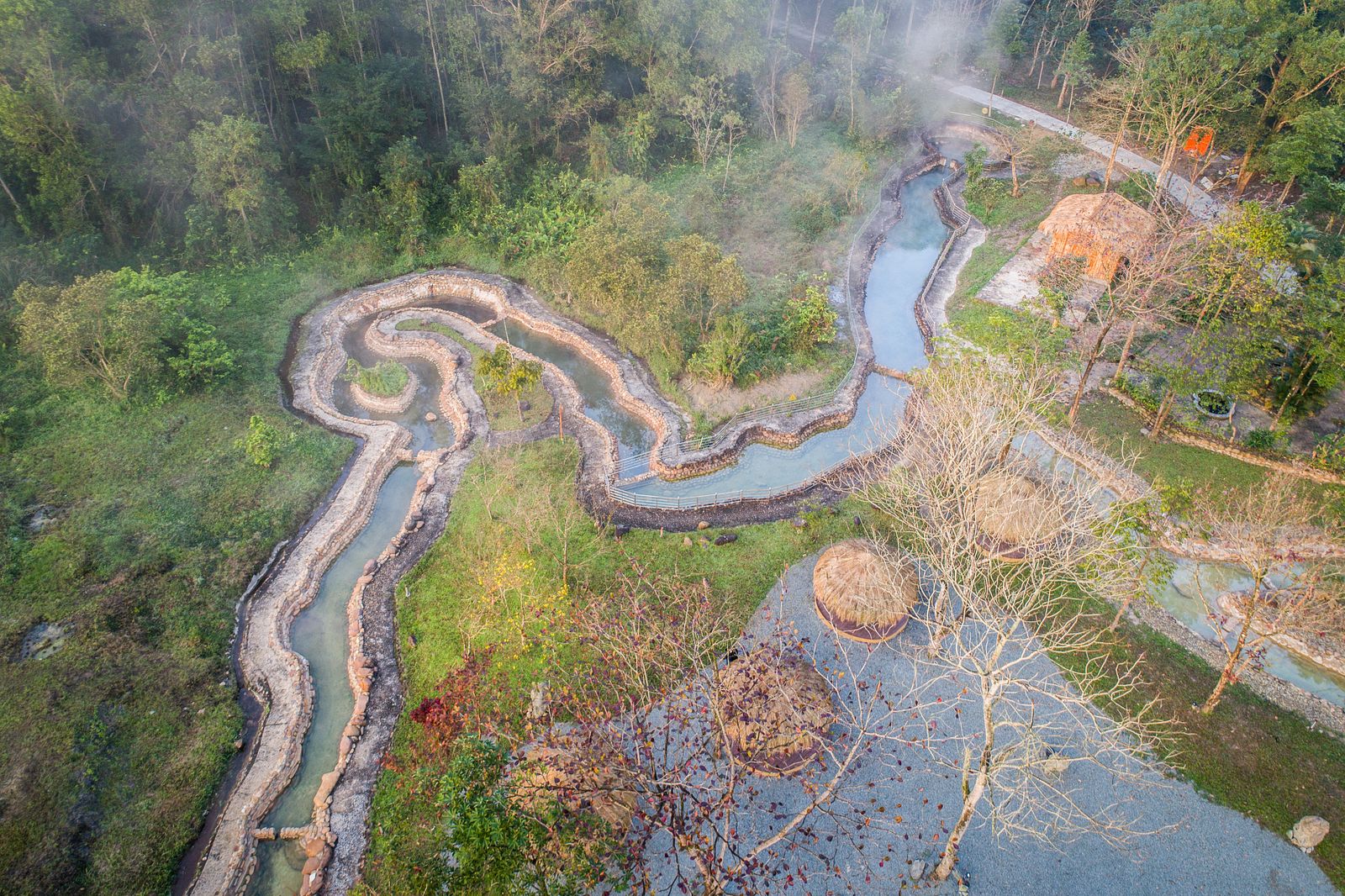 Since pre-recorded times, people living in an area 30 kilometers from what is today central Hue established routines of enjoying the waters for their meditative and curative properties. In the 1930s, French scientist Dr. Albert Sallet led scientific examinations of the water's properties that other experts have since built upon. They determined that the water, which reaches temperatures between 56 C (133 F) and 66 C (151 F), is so pure that people can safely drink it directly from the source. Such quality led to its bottling under the brand name Alba Mineral Water, overseen by Vietnamese pharmacist Le Thi Chau.
Historic conditions kept the Thanh Tan hot springs fairly unknown until recently, but 12 years ago, Chau oversaw the establishment of amenities and accommodations to make it more accessible to a wider range of people, and two years ago the Alba Wellness Valley by Fusion opened in concert with the country's expanding luxury tourist industry. The resort, consisting of 20 private bungalows and 30 deluxe rooms, positions the warm waters at the center of their diverse spa and wellness efforts.
A Traditional Japanese Onsen Meets Modern Spa Experiences
Filled with restorative calcium, bicarbonate, magnesium and other minerals, the hot springs contain a similar chemical makeup to the famed thermal baths of Europe. Transitioning from the warm waters piped into special silk and jet baths to an invigorating sauna and steam bath and on to a cold bath opens up the pores, pulls out toxins and shocks the body into a unique sense of reinvigoration and health. The Japanese-style, seven-step onsen experience ends in a bath in a secluded outdoor pool. Surrounded by trees, stones and birdsong, it's a perfectly relaxing experience, about as far removed from cramped and chaotic city life as possible.
Pampering oneself at the spa does not end at the onsen, however. Rather, the soothing soaks precede a wide range of treatments in the sleek spa building. In addition to properties in Phu Quoc, Cam Ranh and Da Nang, Fusion Resorts runs Alba Wellness Valley and, as is unique to all their properties, each night stay includes two complementary treatments, including skin, body, face and foot therapies.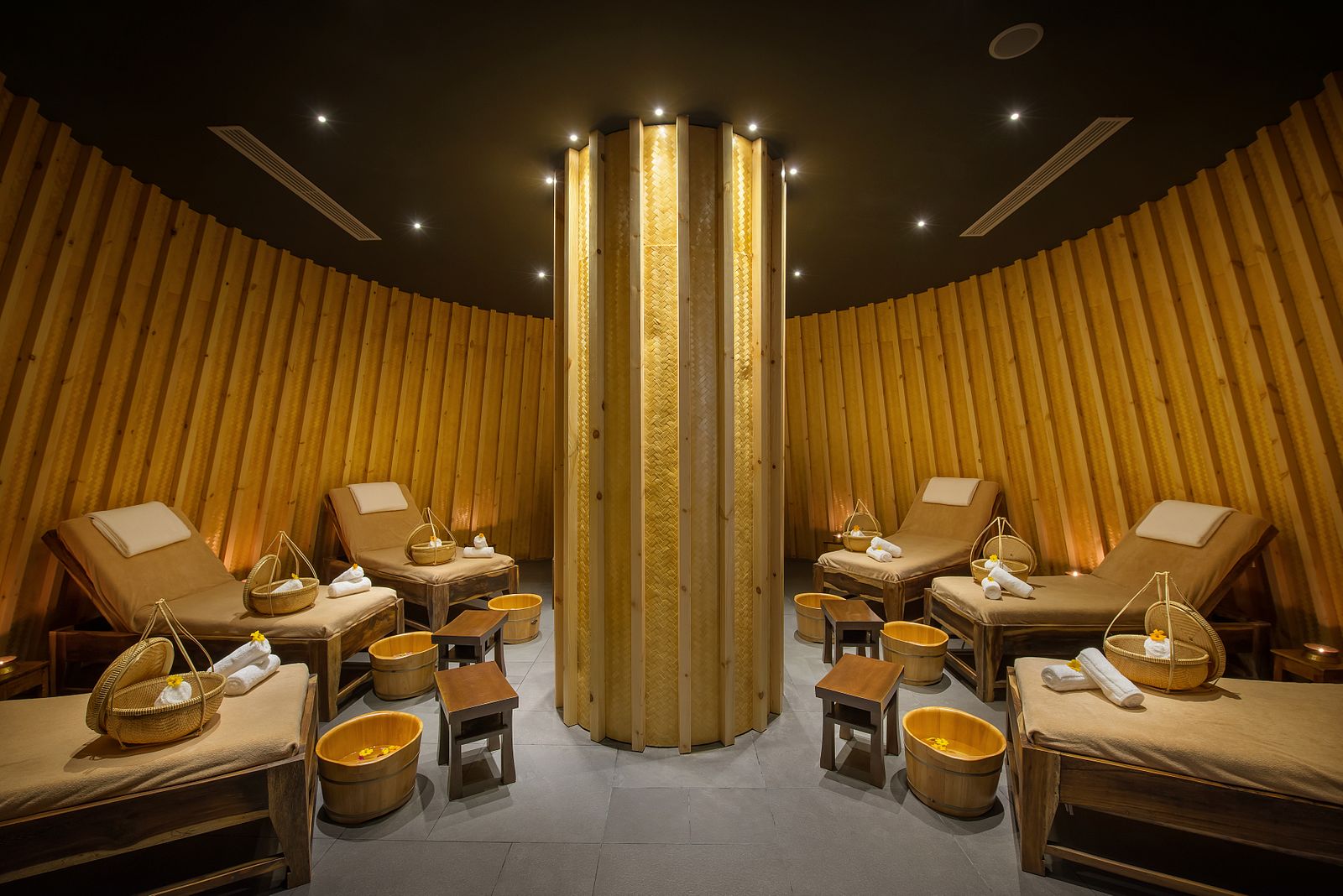 Spa Manager I Nyoman Yastama has worked at prestigious spas across Asia and the Middle East and brings many unique techniques to Alba Wellness Valley. When Saigoneer visited, he suggested we try the signature Living Eucalyptus treatment, noting its use of inhalation. In the middle of the procedure, the therapist brings his or her hands towards a guest's face, allowing the fresh tree smell to seemingly massage one's lungs, the same way hands might a neck or back.
A Holistic Sense of Wellness
Yastama explains that wellness means different things for different people, and Alba tries to cater to as many definitions as possible. So in addition to the onsen and spa treatments, the team leads a number of daily activities. Yoga and Tai Chi sessions take place on a wooden platform in the middle of a secluded, lotus-filled pond, and walking meditation classes meander through the lemon and eucalyptus garden which provides ingredients that are used in the spa. The most unique exercise, however, may be the instructor-assisted meditation in the hot springs that invites guests to attend to their breathing while slowly pacing through the warm waters.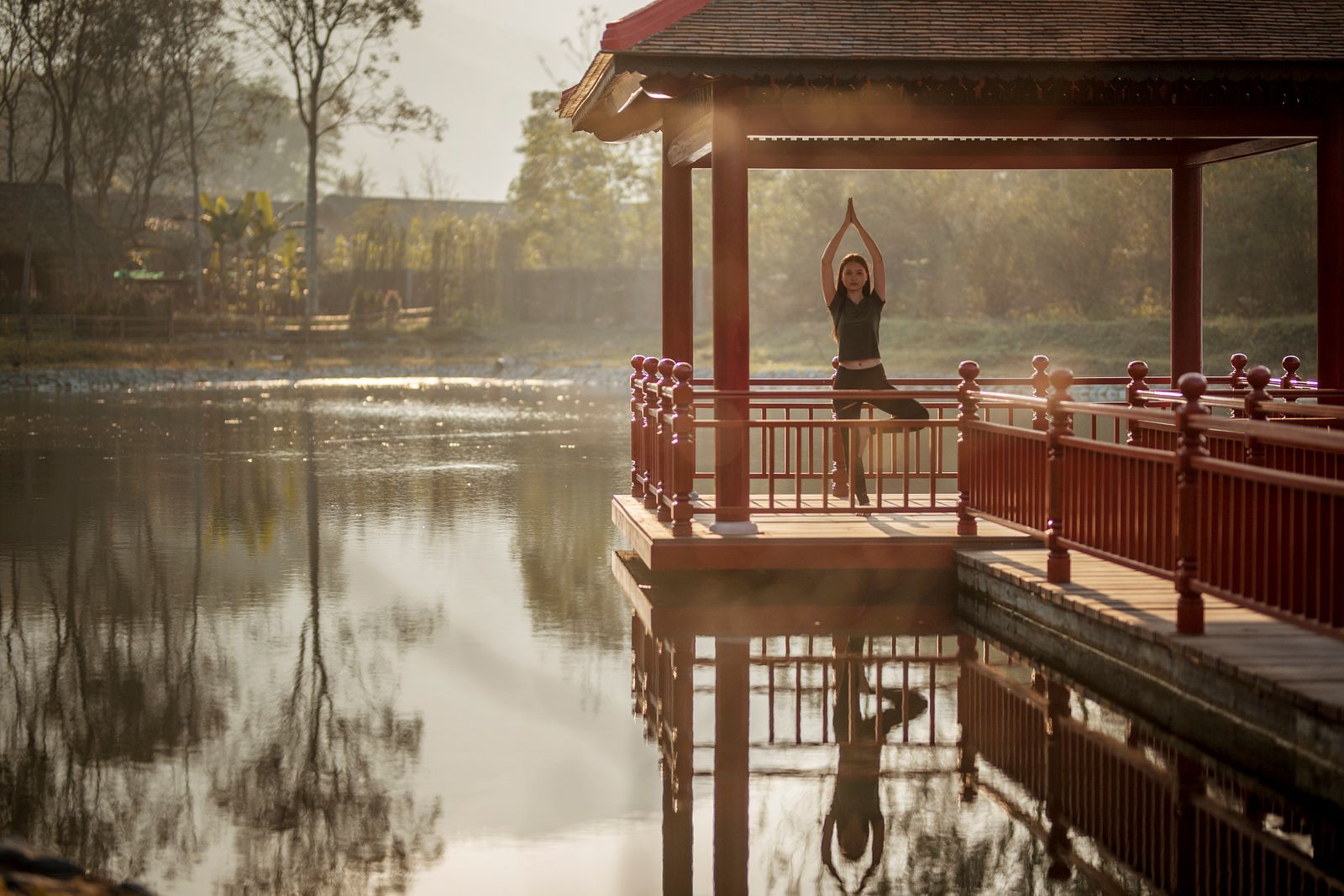 Eating healthily constitutes another important element of achieving wellness, and Alba Wellness Resort makes its dishes with as many organic ingredients as possible thanks to the large working farm situated in the midst of a natural forest. The farmers are currently working with Evergreen Labs, a Da Nang-based agriculture advisory team that helps to establish and run sustainable, environmentally responsible operations.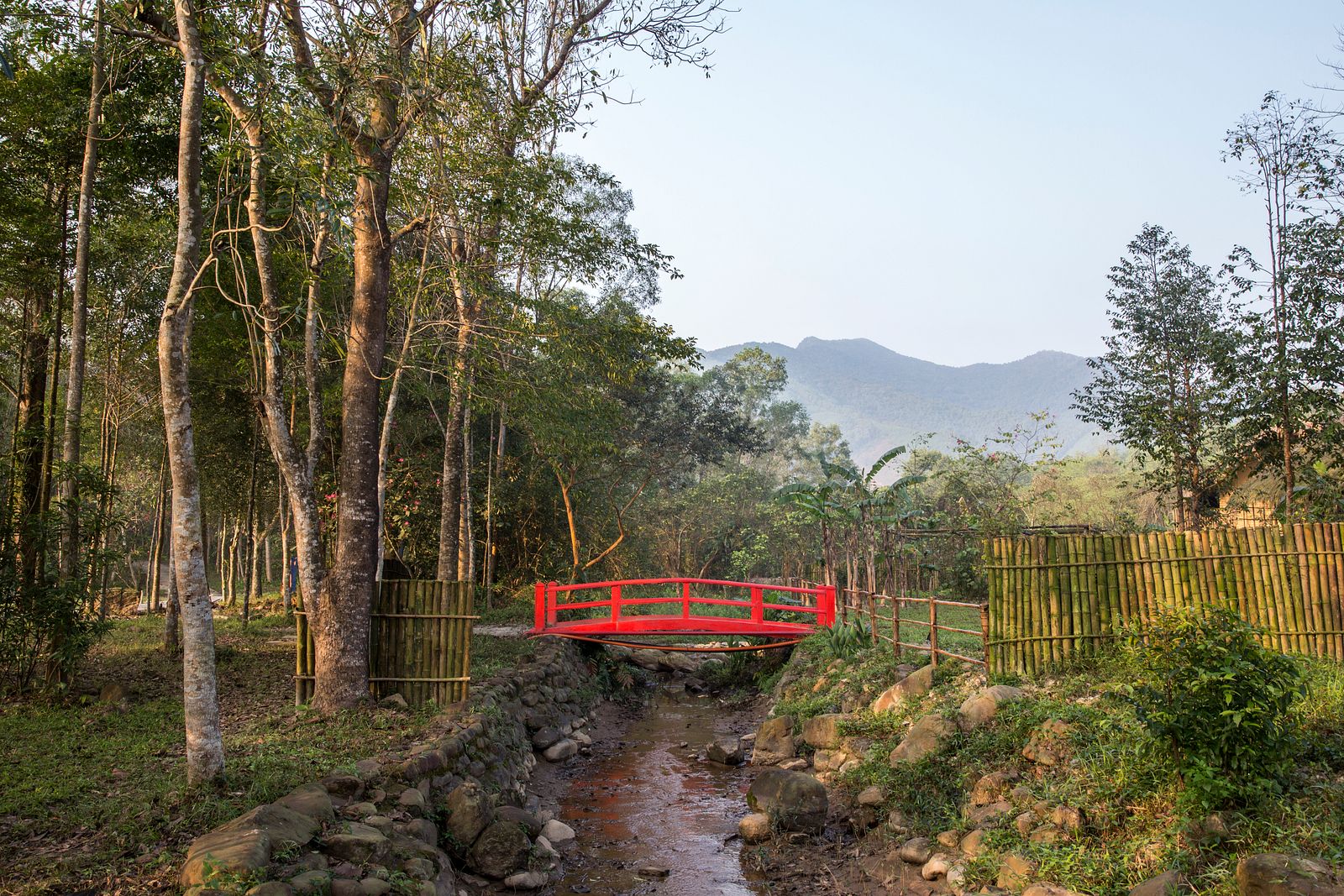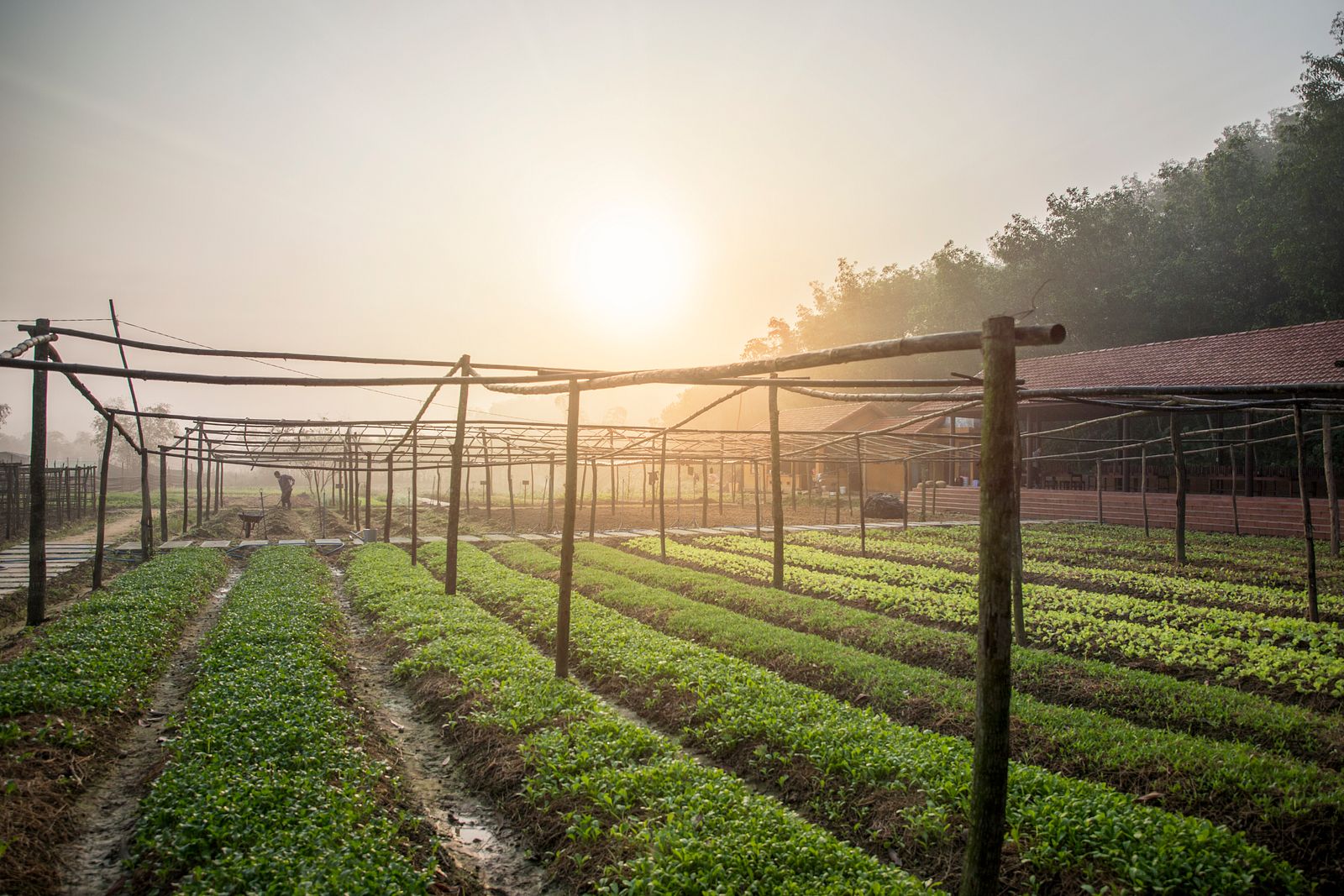 Moreover, the overall atmosphere and aesthetic of the rooms and property allow one to focus on rejuvenation. Japanese design, traditional Vietnamese architecture and an emphasis on natural beauty commingle in the minimalist structures and landscaping. Whether passing beneath red tori gates and through bamboo groves to reach the spa, or staring out at the cloud-sheltered mountains while lying in your four-poster bed, the vibe of Alba Wellness Valley by Fusion is in harmony with the serenity offered by the spring waters.
Alba Wellness Valley by Fusion website

+84 234 3552 222
Phong Son, Phong Dien, Thua Thien Hue Province, Vietnam

10.307573, 103.875870