The story of Phu Quoc's rise from a sparsely populated tropical island to one of Vietnam's most popular tourist destinations in the last decade is well-known by now.
Nonetheless, its accommodations and experiences continue to change. The island is making efforts to attract more business tourism while simultaneously increasing the number of international-operated properties that adhere to the latest trends in modern design.
Mixing Business with Pleasure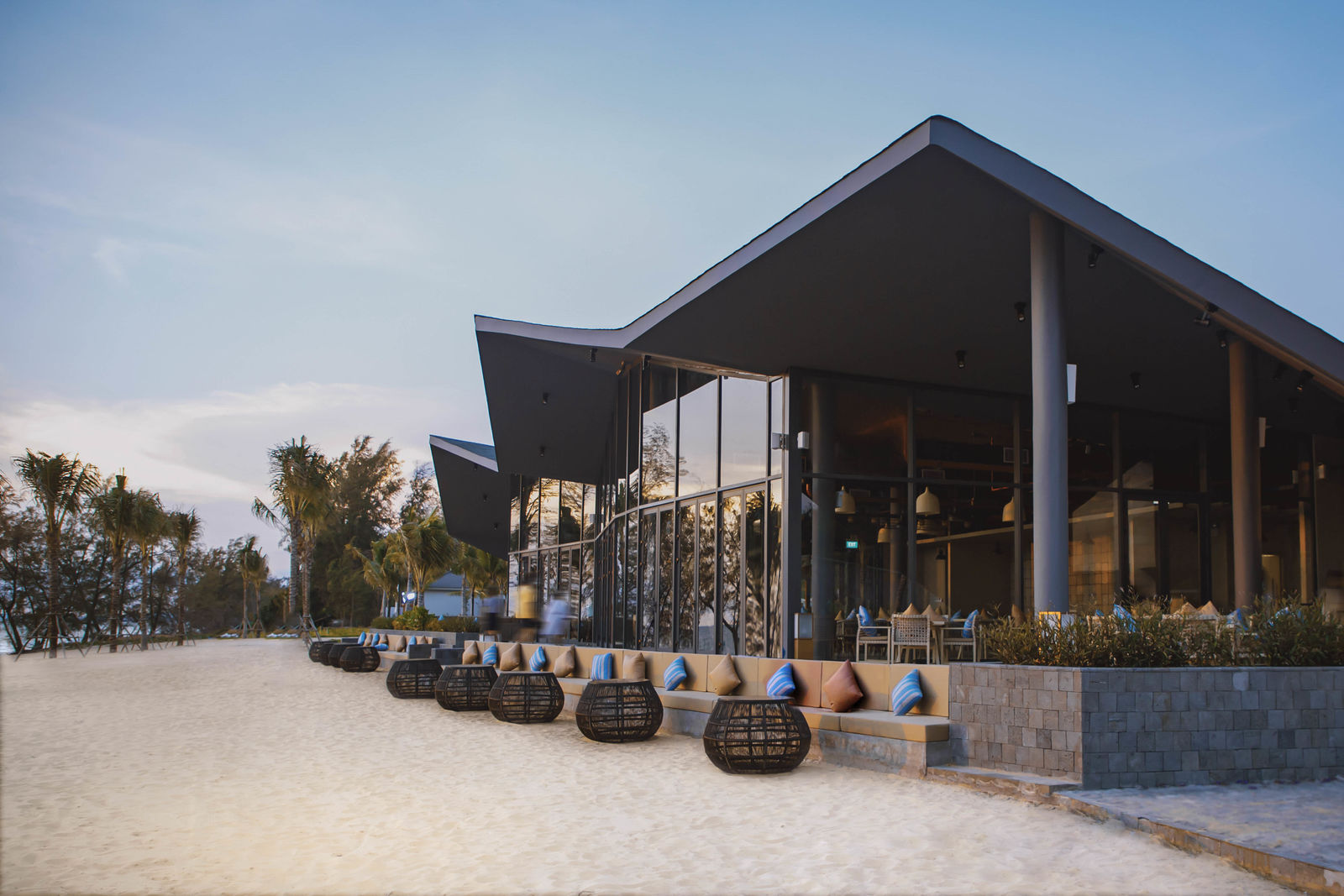 When one thinks about travel to Phu Quoc, they often consider it a place for leisure: a growing number of amusement parks appeal to families, golf courses and a new casino lure adults, and secluded beaches and postcard-worthy sunsets suit romantic getaways. But some people are beginning to recognize the island's potential as a destination for those looking to combine relaxation with productivity.
The soon-to-open Crowne Plaza Phu Quoc Starbay is one such property. Situated in the peaceful northern section of the island, it balances conventional resort elements like a private beach perfect for sunsets and stargazing and indulgent spa services with a variety of facilities to accommodate conferences, meetings, and events. Ranging from intimate boardrooms to large ballrooms, each space contains all the amenities and technologies needed to host everything from working vacations to office gatherings to retreats for international organizations.
Designing for Modern Travelers
To facilitate the changing needs of visitors, resorts on Phu Quoc are adjusting the way they design their properties. Crowne Plaza Phu Quoc Starbay, for example, adheres to a modern design philosophy that considers the expectations of those that arrive with hopes to balance work and play. The hotel and private villas were designed by the award-winning eco-id architects and Saigon-based Zoo Studio.
When away from home, travelers must often stay connected. Crowne Plaza Phu Quoc Starbay, therefore, has a large, open plaza that meets a variety of working needs. It contains several tables and areas to work in addition to a small private boardroom that can be reserved for meetings.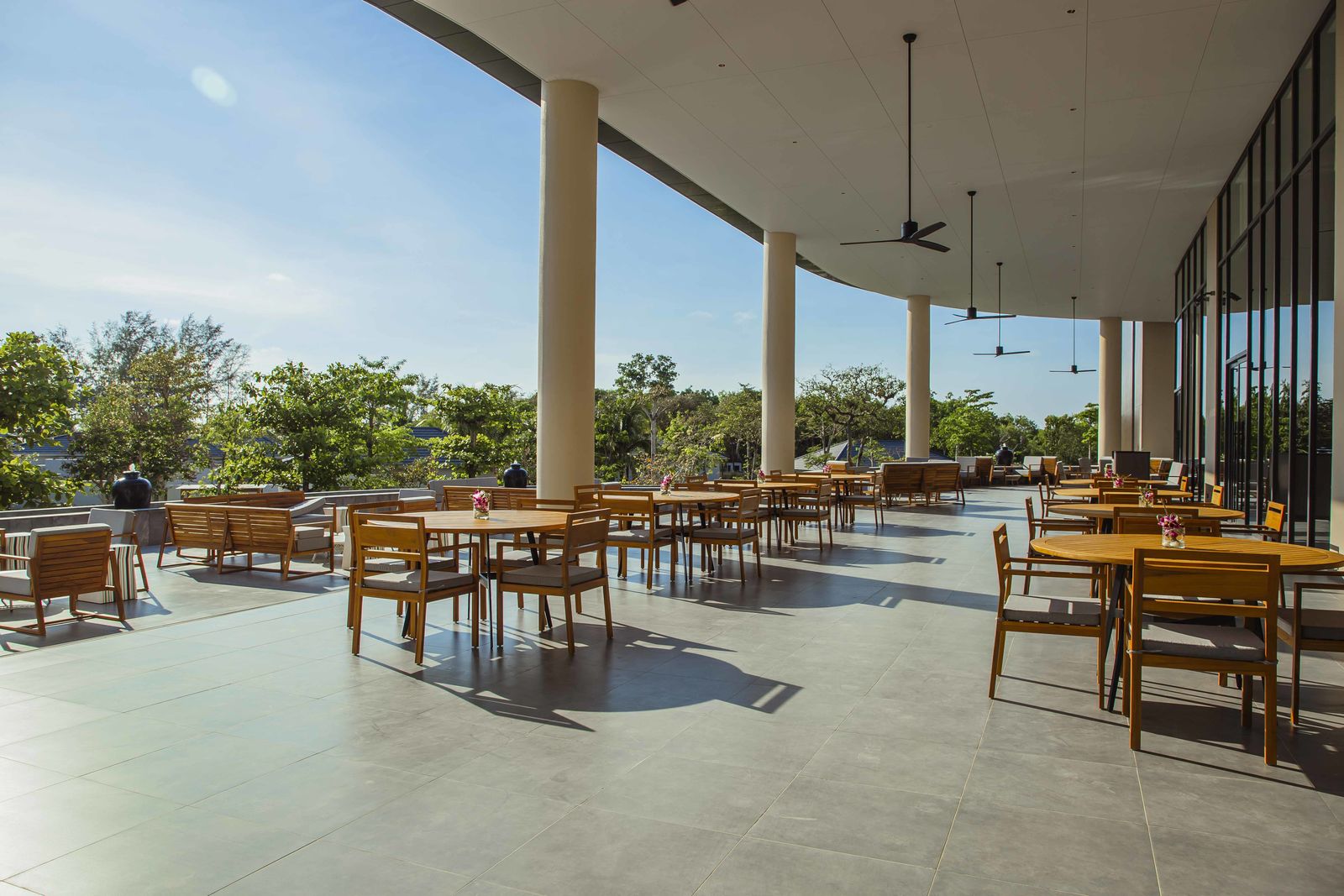 Before or after doing their necessary business tasks for the day, guests want to seamlessly transition to leisure. Thus, the elegant Horizons Restaurant and Bar, sleek Amber Sands Beach Club, pool, and spa are a few convenient steps away. And an on-site, supervised kids club encourages parents to focus on their work or relax at the resort with the confidence that their children are safe and happy.
Meeting Global Standards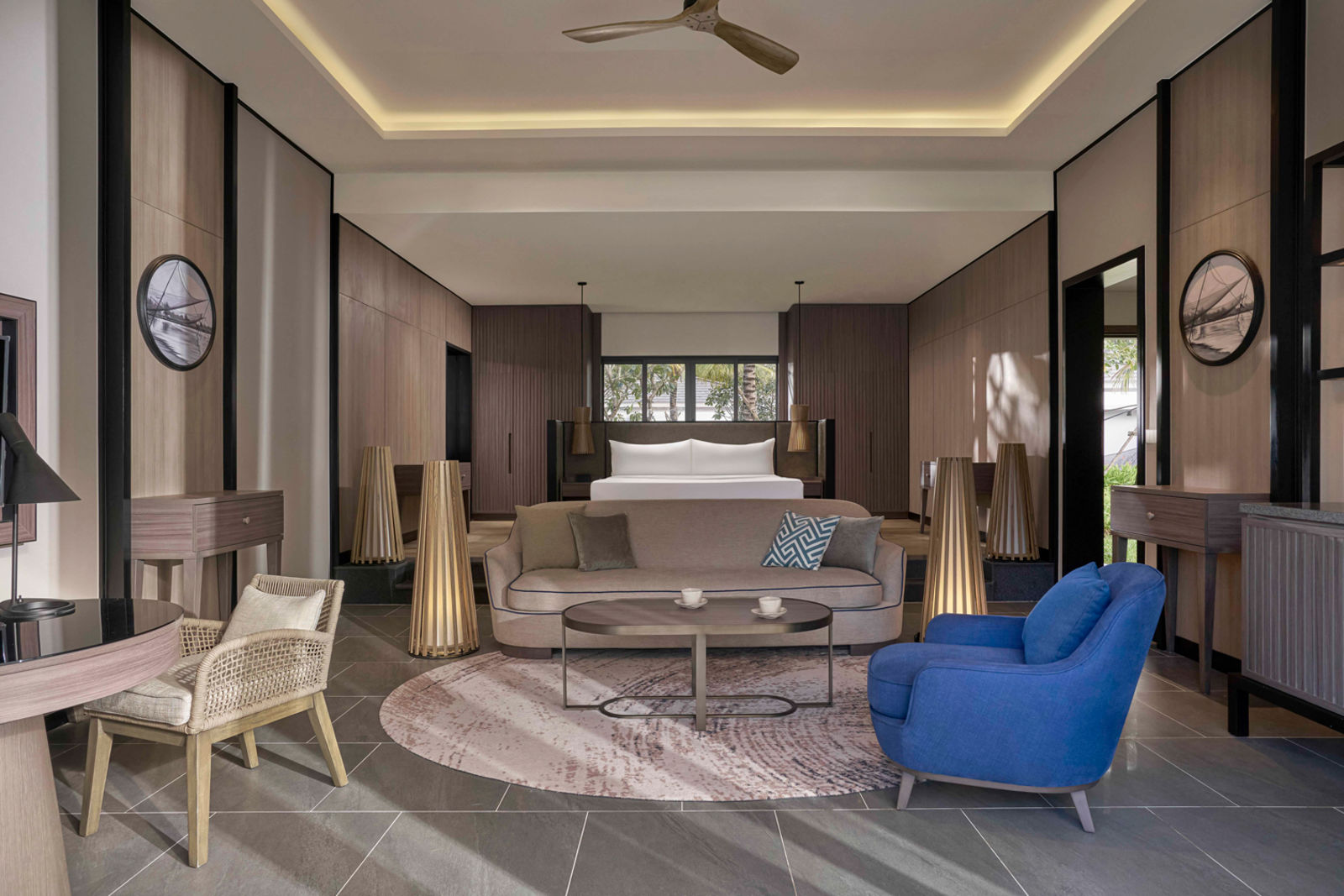 More international arrivals and changing expectations for domestic guests have driven Phu Quoc to improve its services. Crowne Plaza Phu Quoc Starbay is able to meet the needs of its international guests in part because of the brand's history and experience around the world. Crowne Plaza Phu Quoc Starbay belongs to IHG Hotels & Resorts, which has a portfolio of over 5,900 hotels worldwide and thus adheres to global standards in service and training. Crowne Plaza Phu Quoc Starbay is committed to providing cleanliness for all guests via the recently launched IHG Clean Promise and by following cleaning protocols as outlined in their IHG Way Of Clean that include procedures that rely on lab-tested cleaning technologies for hygiene. They also understand customer service methods that have been successful around the world for decades.
To put such policies in place and ensure the hotel follows them, Crowne Plaza Phu Quoc Starbay has turned to General Manager Mark Eletr, who has more than 20 years of operational experience in the hospitality industry throughout Asia, Australia, and the Middle East. It is his main priority to ensure guest safety and satisfaction while following a flexible management style that allows for localization.
Crowne Plaza Phu Quoc Starbay aims to be the best of both worlds for visitors to the island. Its expanded plaza and room amenities will allow people to get their work done, while its private beach, spa, kid's club, and proximity to nature will keep families happy, and the private atmosphere and opportunities to stargaze will suit romantic getaways. The average weekend at the resort might feature a business conference, a honeymoon, and a large family vacation, which exemplifies Phu Quoc's broad appeal.