While Quy Nhon is known for its seafood, one resort is trying to expand the city's culinary reputation.
Quy Nhon has gained more attention in recent years as a peaceful town with stunning beaches and fantastic local cuisine, but its accommodation options largely consist of small local hotels, and very few of the luxury variety. The opening of Maia last fall, however, reveals a shifting landscape in that regard.
Saigoneer has made numerous trips to Quy Nhon over the years and we wanted to witness first-hand what a high-end stay would be like, and thus visited earlier this month to take advantage of the Maia Original package which includes a daily spa treatment, breakfast, and complimentary lunch or dinner for two. A short 40-minute flight from Saigon and a quick 20-minute drive down a newly constructed highway allowed us to appreciate one of our favorite Vietnamese cities in a new way.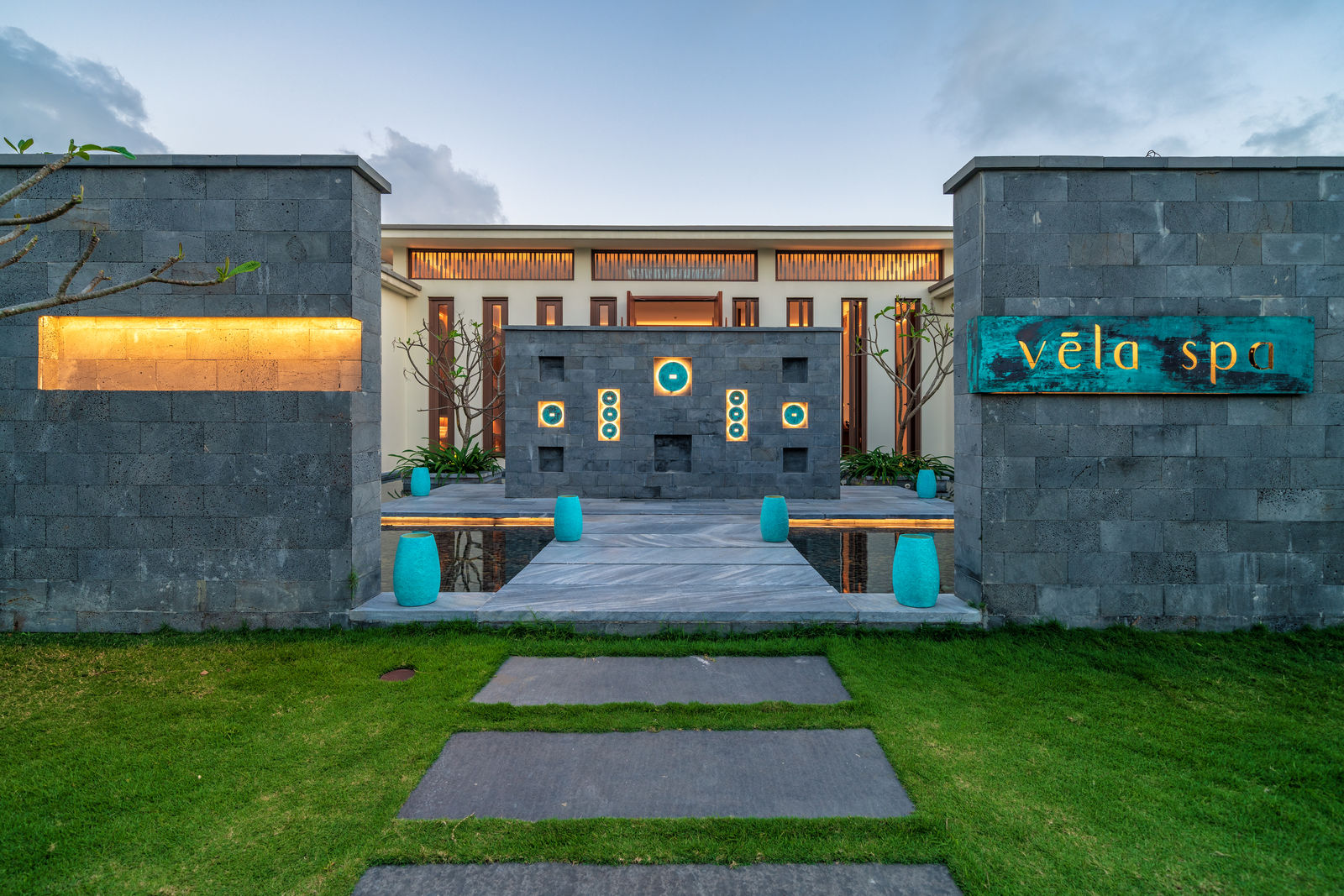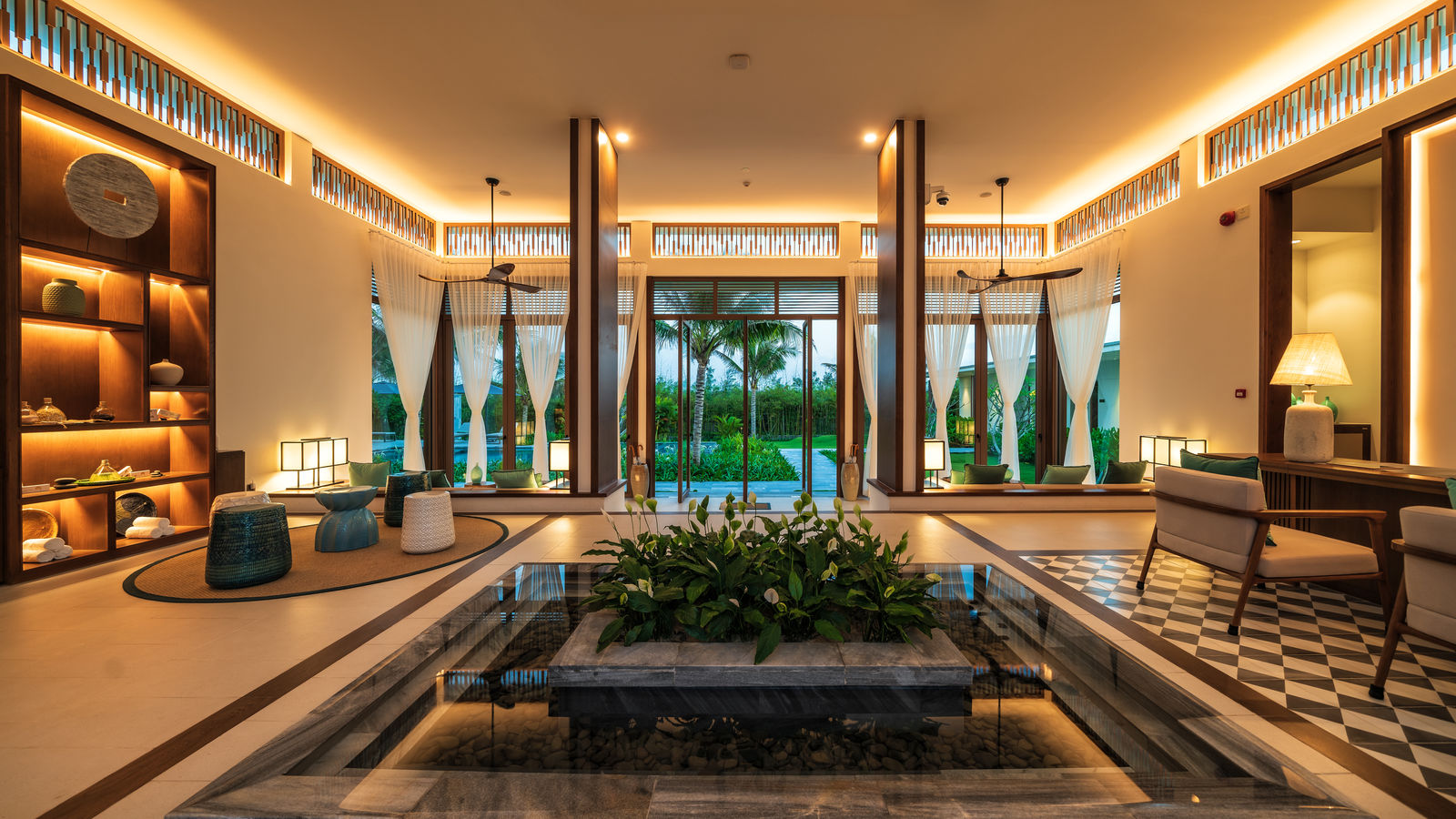 Small details often make resort visits memorable. After resting for a few minutes and enjoying the complimentary nuts, cookies and chocolate tarts waiting for us in our room, it was off to Vẽla Spa, where special touches abound, including the entryway's depictions of ancient coins reminiscent of those found in the nearby Tay Son treasury of Nguyễn Nhạc. The coins enabled him and his younger brother, Nguyễn Huệ, to unite the country in the 18th century. The vast majority of spas in Vietnam tend to smell like lemongrass so it was a delight to be met with aromatic, homemade cinnamon bark while sipping on a signature pandan leaf and butterfly flower welcome drink. Spa manager Vi Tran explained they use pandan because "locals here use a lot of pandan leaves in their cooking and we want to bring some of Quy Nhon to the experience."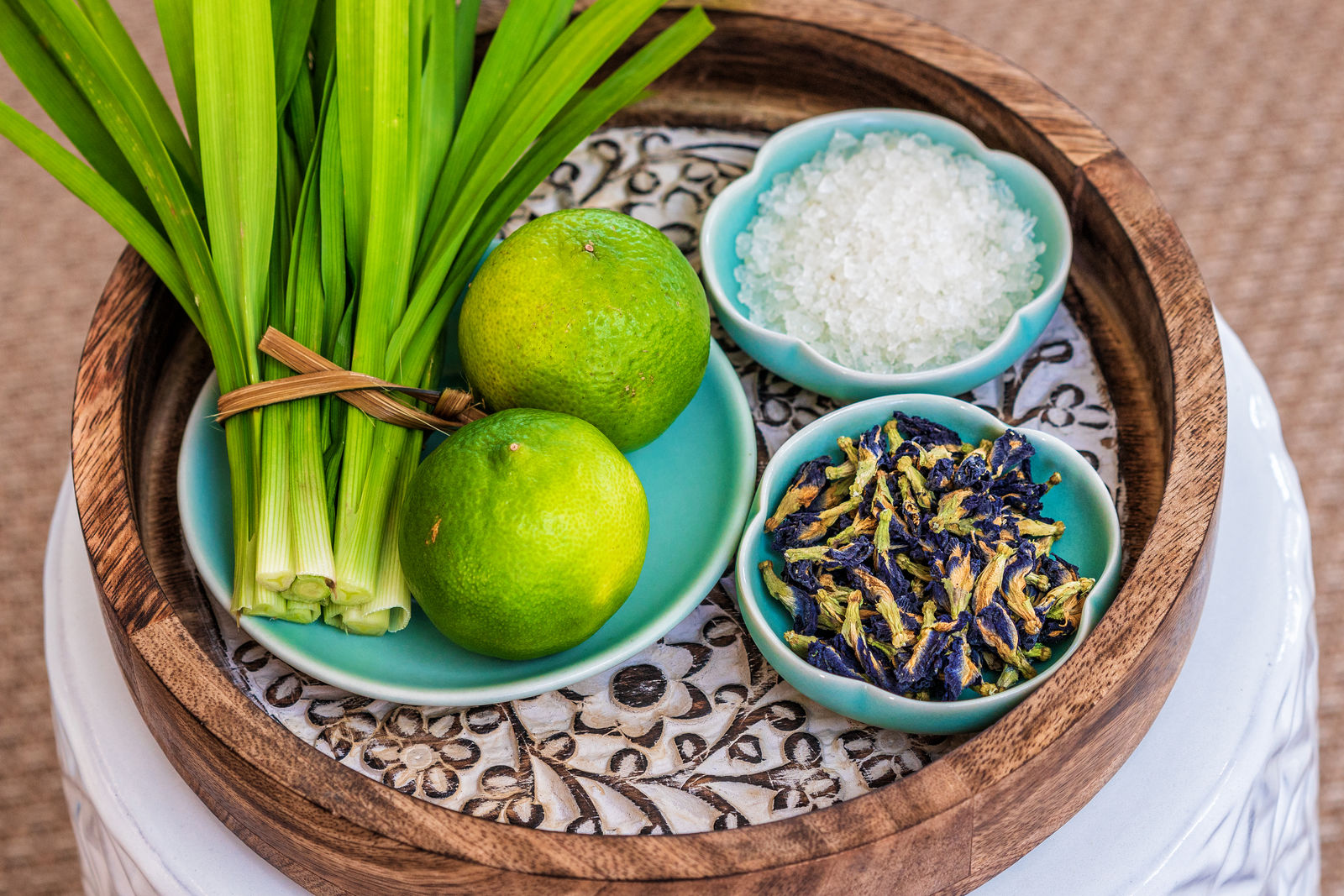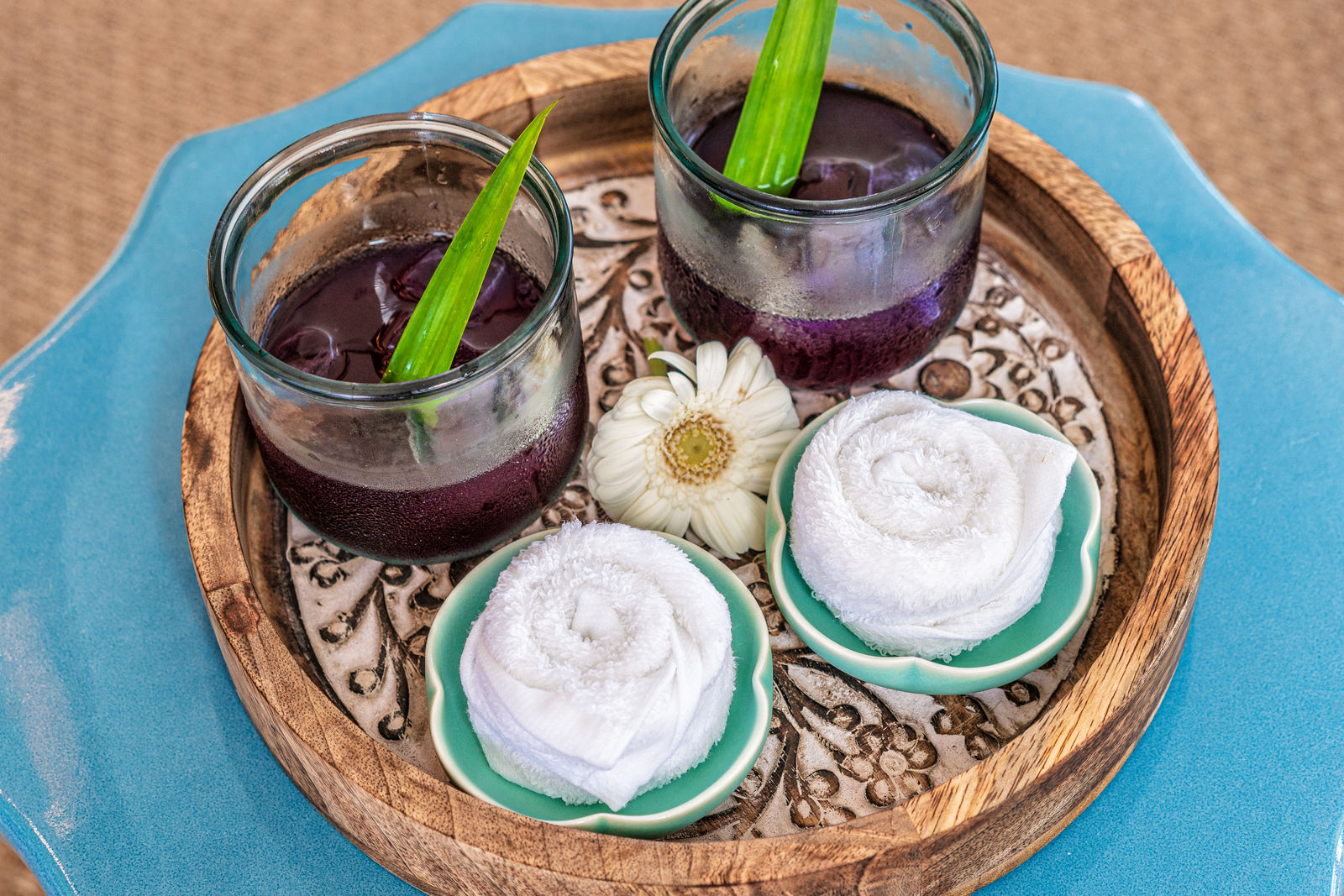 The subtle incorporation of Quy Nhon's aesthetics are seen throughout Maia's private villas, two dining rooms, and lobby. While sitting together in one of the spacious dining rooms, Maia Resort Quy Nhon General Manager Marc Bittner pointed out metal lotus artwork behind us and said they were made from repurposed oil drums, while the rooms have wooden pieces made from retired coracle boats one sees up and down the coast. "It's easy to just pick items from a catalog to decorate your hotel," he went on, "but we wanted to reclaim as many items as possible while using local artisans."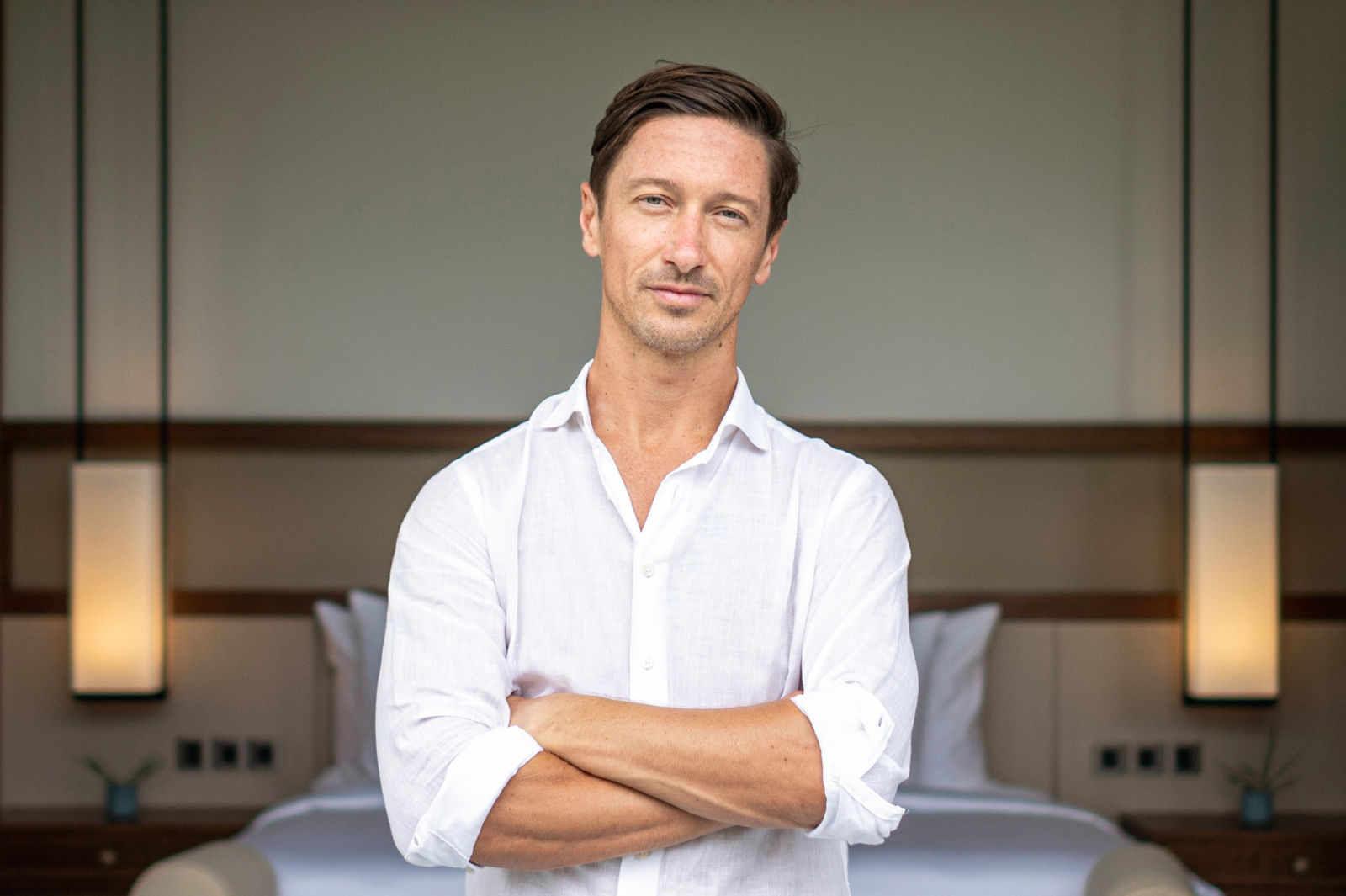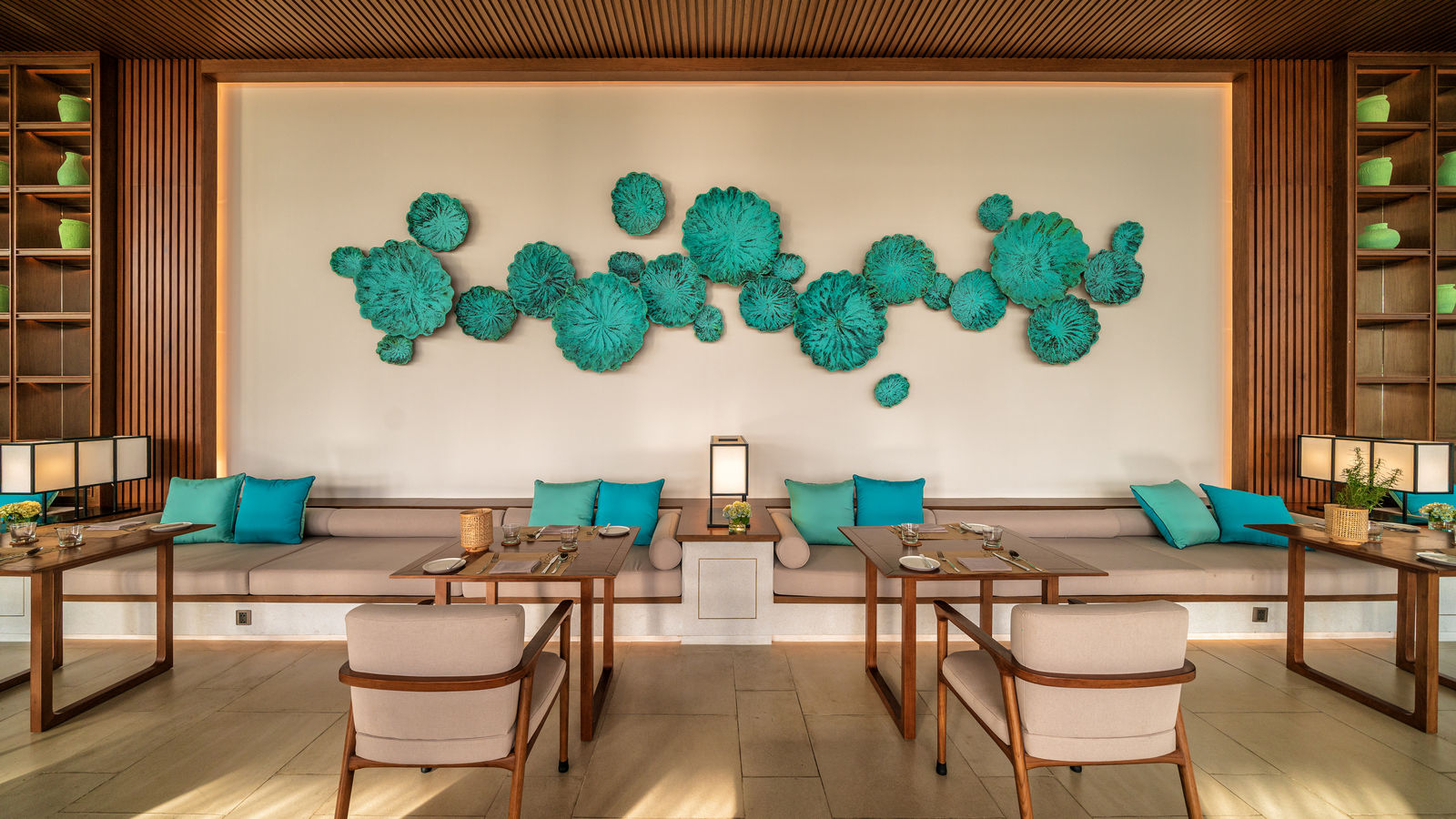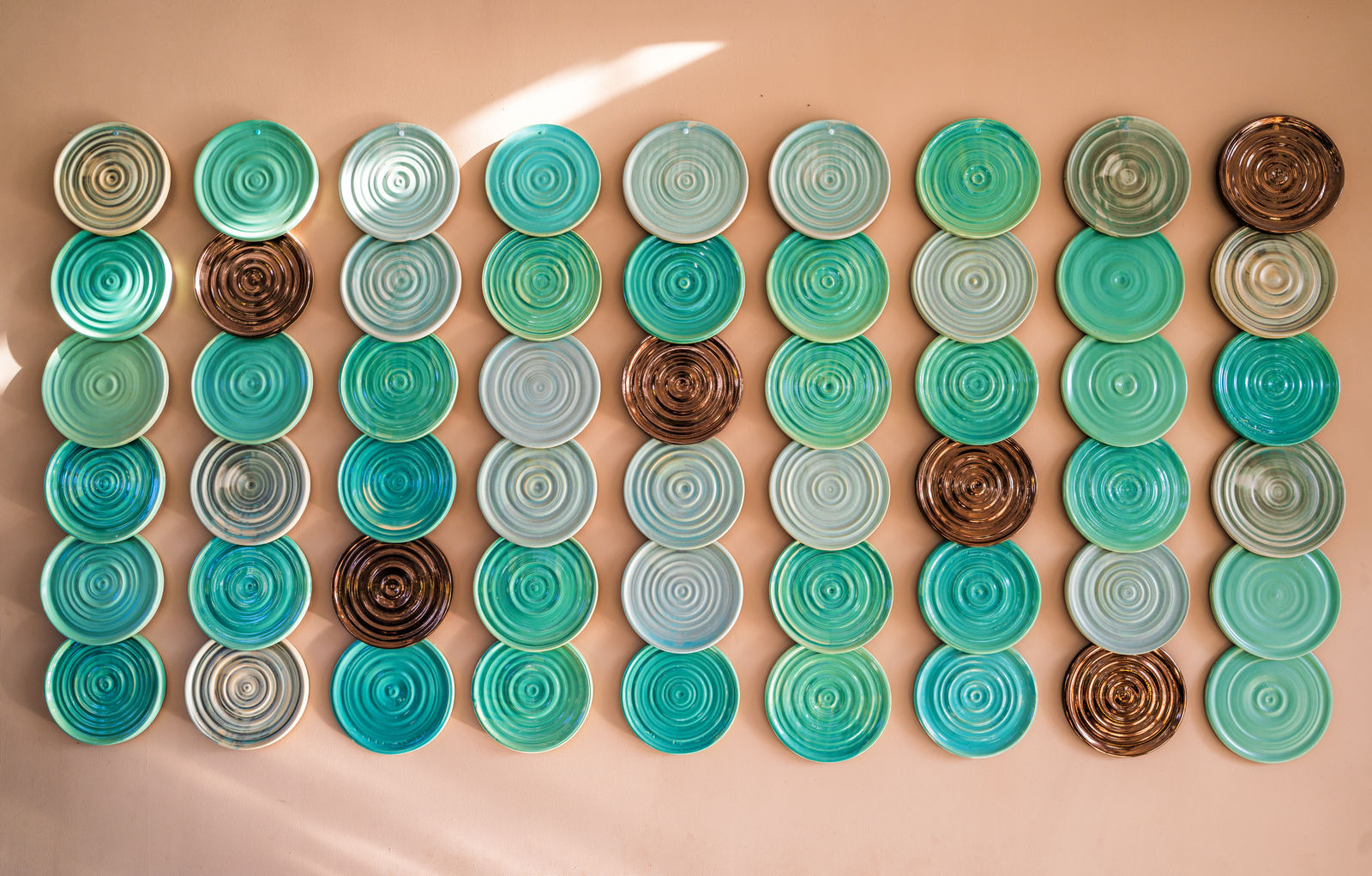 These details certainly make Maia unique from other luxury resorts we have visited, but the starkest difference is the property's aspirations to be a foodie destination. "Your food is representative of your entire hotel and the core of any property's identity," Bittner said. Noting the evolution of Vietnam's dining landscape and increased interest in new and unique foods, he explained that he hopes that people will not come here just for the comfortable amenities and relaxing beach, but because it offers a world-class dining experience.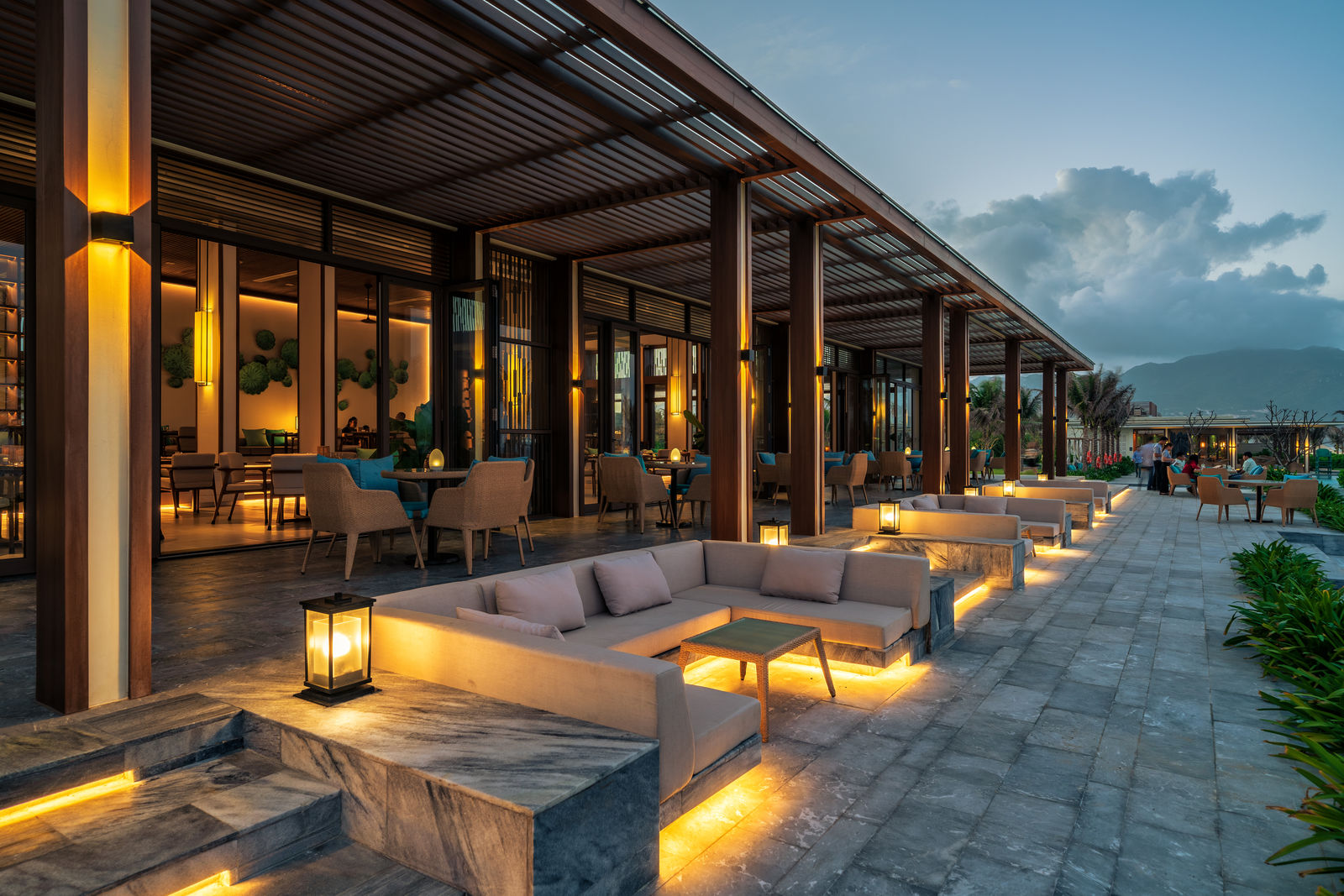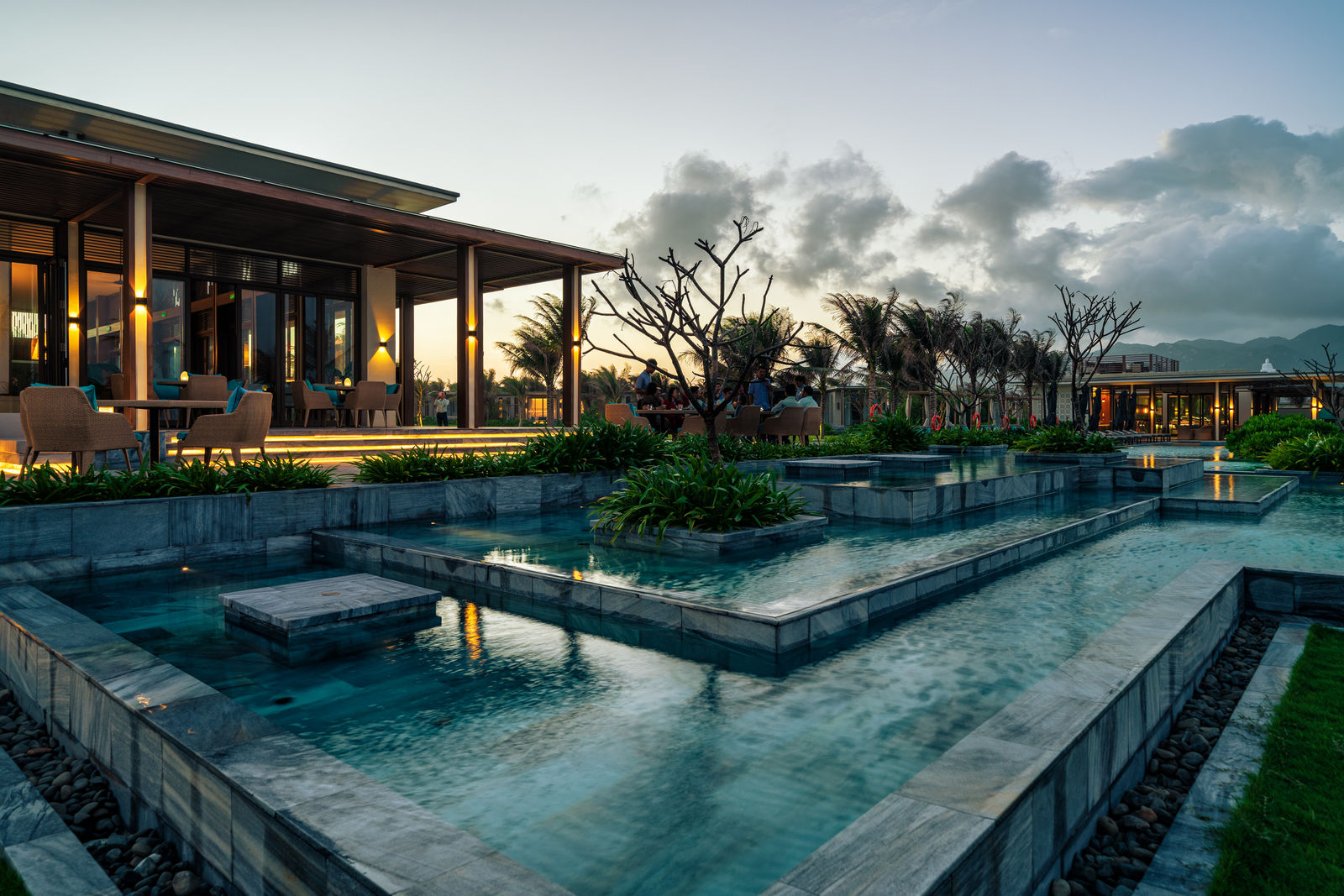 Saigoneer experienced that dining potential during dinner at Vị ("taste"), the resort's culinary centerpiece. One expects to find Vietnamese classics and western standards at Vietnamese resorts, but not a panoply of Indonesian flavors. We were thus thrilled to learn that one of the dinners offered as part of the Maia Original special was Indonesian Rijsttafel (a Dutch word meaning "rice table"). The platter of dishes included an exceedingly rich Javanese-style creamy coconut lamb curry, braised mackerel with Balinese raw sambal, slow-braised pork ribs in a galanggal reduction, a spiced chicken stew and turmeric rice with coconut milk and pandan leaves.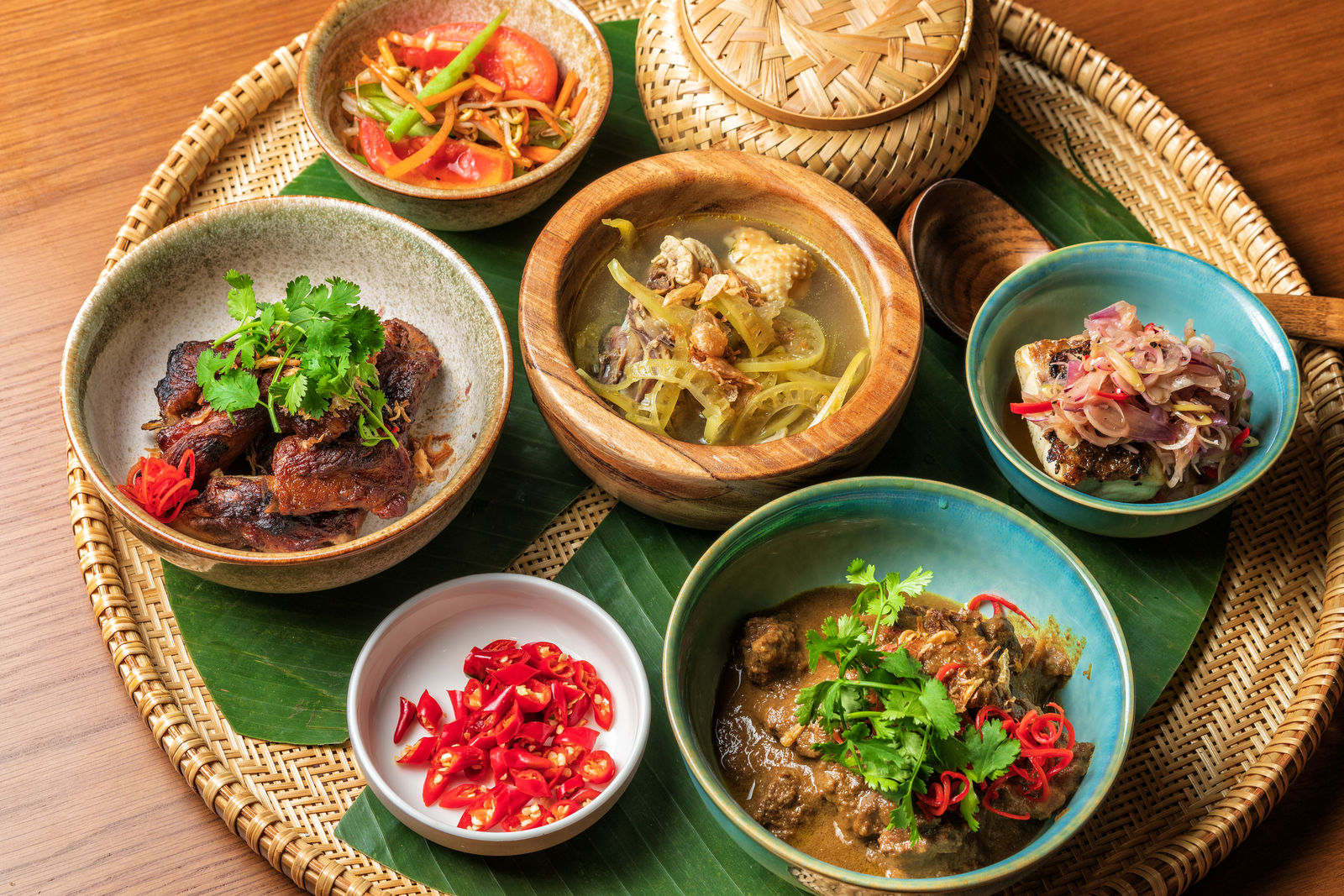 Head chef Komang Widarta learned how to cook in Bali from his father, who was also a chef, so there is no surprise that the Indonesian items on the menu shine. But when working in kitchens as far-flung as New York and Spain, as well as throughout Southeast Asia, Widarta learned not only new recipes, but also the joys of using what is available nearby. This means that some of the menu's stand-outs include a jellyfish salad that Quy Nhon is famous for, tuna tartar, and of course, the catch-of-the-day from the market just a few kilometers up the coast.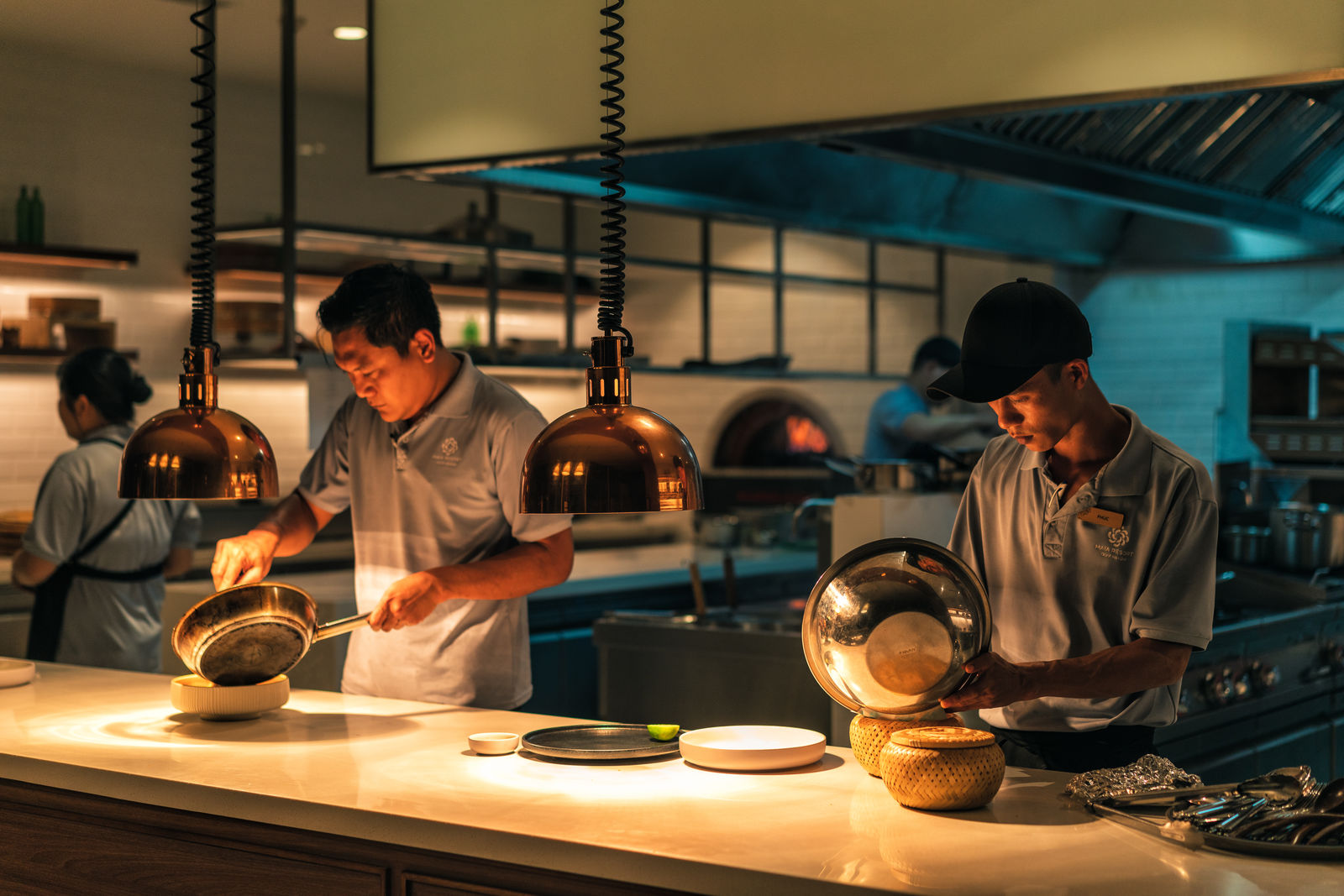 Pandan leaves make an appearance in the kitchen as they are incorporated in the rice we enjoyed, revealing Maia's incorporation of local ingredients. Sourcing nearly everything from local farms and producers not only provides much fresher and more flavorful dishes, but also results in new and creative flavors. For example, at lunch we found Vietnamese shrimp chips and central Vietnam's ubiquitous rice crackers to be the perfect vessel for dipping into Indonesian sambal, which is offered as a complimentary appetizer.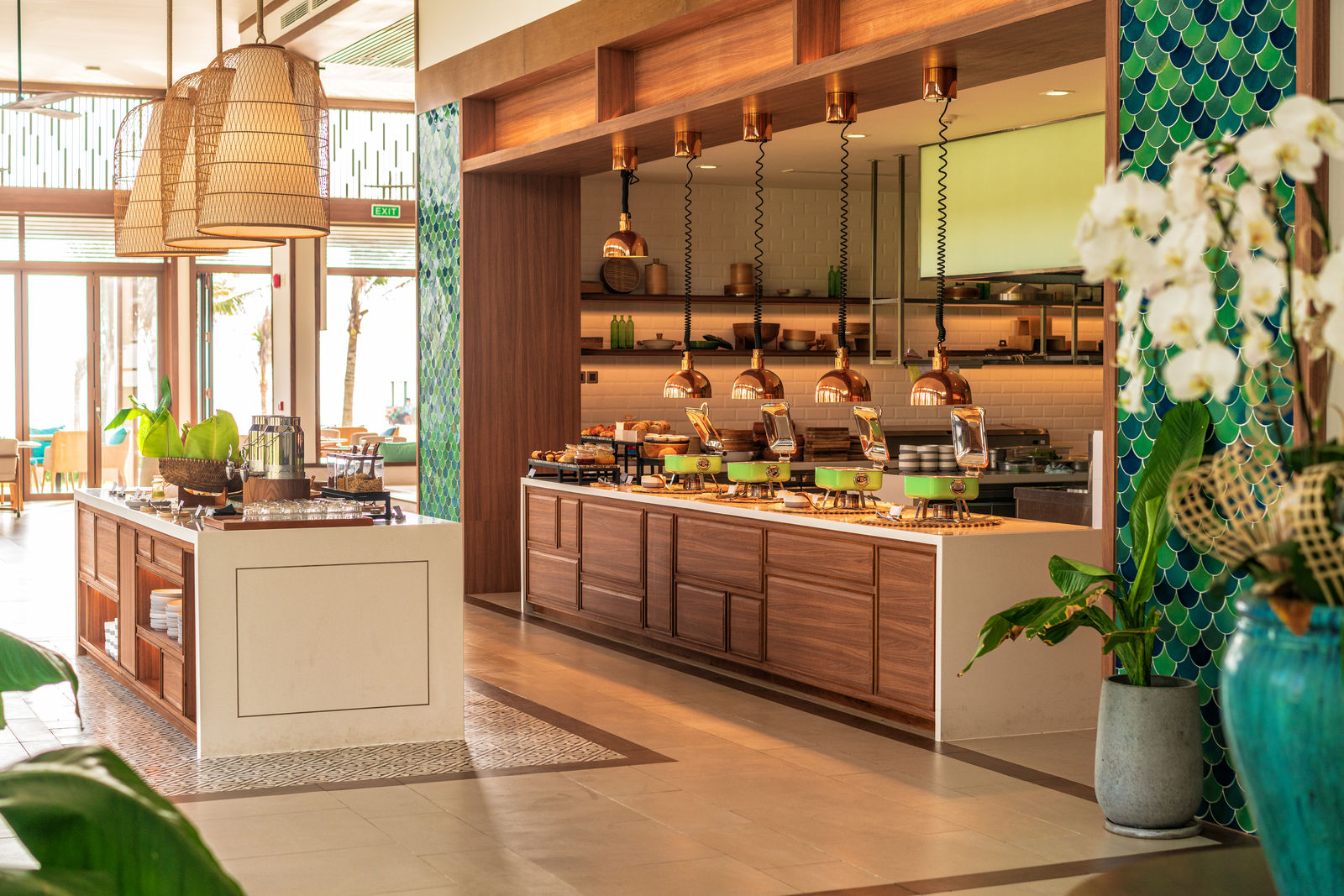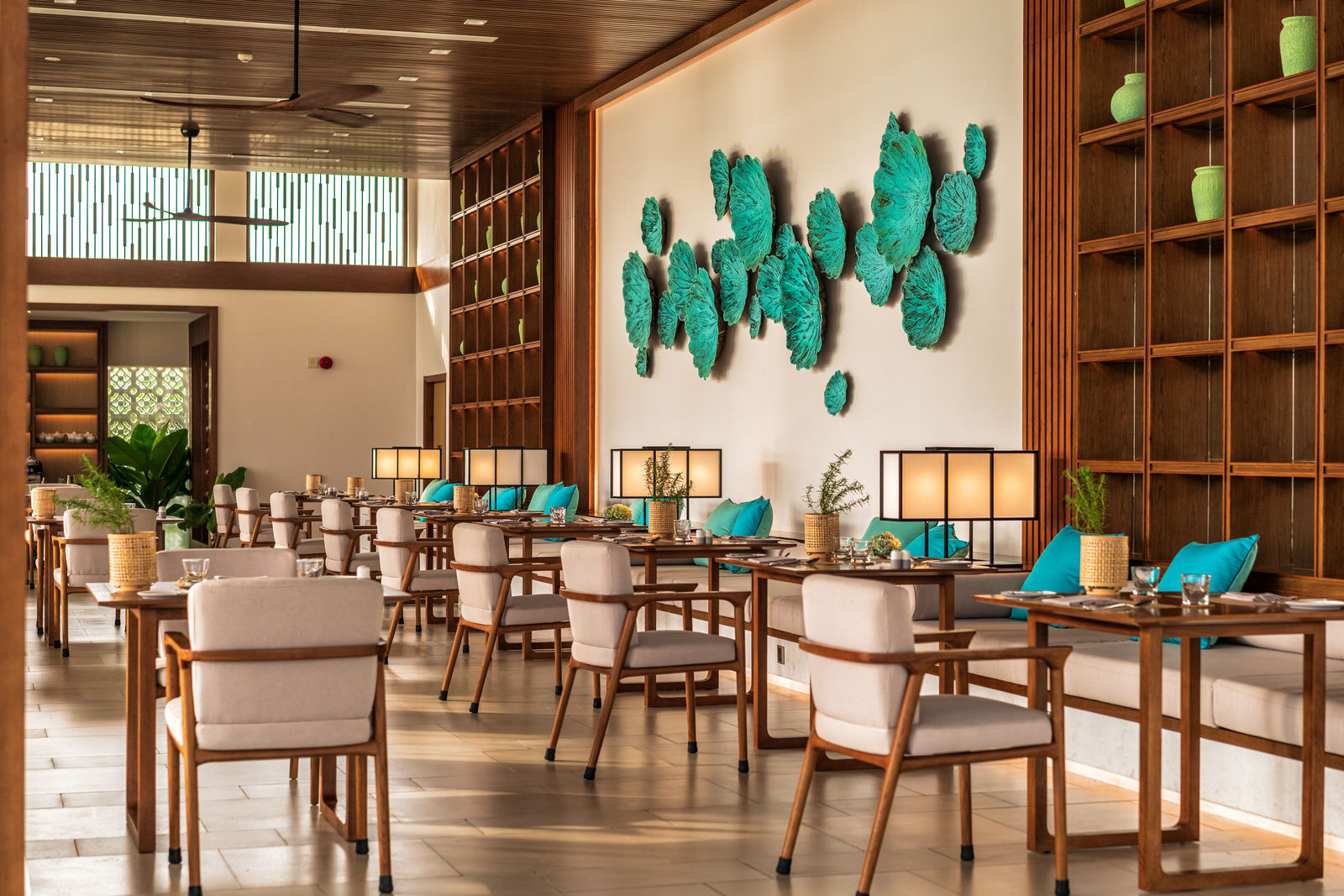 The rapidly developing tourism industry in Vietnam is opening up a number of new destinations for those that prefer to stay in luxury. Quy Nhon is the perfect example, and Maia is currently one of the few such options for people looking for that experience. And even when others inevitably follow in their footsteps, Maia will be able to stand out thanks to their emphasis on unique cuisines. The ease of the journey and packages like Maia Original is sure to entice people to give the up-and-coming coastal town a look.