Is Quy Nhon one of Vietnam's best-kept secrets?
While it hasn't yet garnered the international attention of seaside vacation destinations like Phu Quoc or Da Nang, the central coastal city has become increasingly popular with in-the-know locals who appreciate its multitude of gorgeous beaches, diverse and fresh cuisine, and historical attractions.
Thanks to its position on the sea and temperate climate, the Binh Dinh Province capital has long focused on agriculture and fishing, and the city was thus a pretty sleepy place, as these photos from the 1960s attest to. Yet in recent years, as Vietnam experienced a massive increase in domestic and international travel, the city has looked to make a name for itself as a tourist destination. It has retained its quiet vibes while opening some world-class accommodations alongside a revamped international airport to handle new flight routes.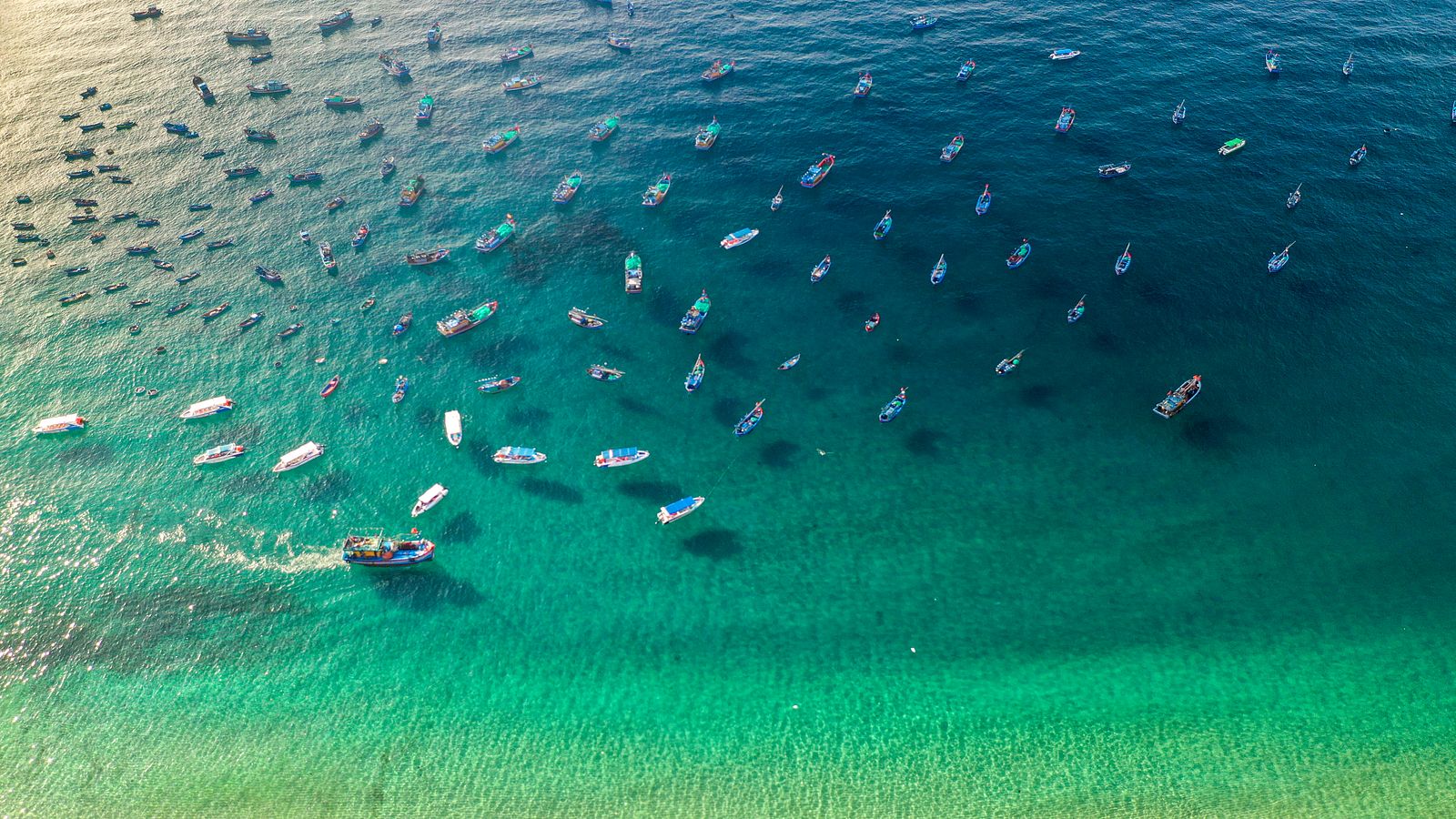 Saigoneer has made no attempt to hide our love for Quy Nhon, praising its clean, empty beaches and the opportunities it offers to cruise along the coast taking in a slower pace of life in the shadows of the verdant mountains and lush fields that stretch between small fishing villages and isolated coastlines. We've also waxed poetic about the many unique dishes that one can find in the region, including bánh hỏi cháo lòng, bánh xèo and bún chả cá.
Not too long ago, people who wanted to visit Quy Nhon had few options when it came to where to stay, as the choices consisted mostly of small local hotels, a few hostels and some aging large hotels. But recently, Quy Nhon has embraced luxurious and intimate resorts, as exemplified by Maia Resort Quy Nhon.
Maia Resort Quy Nhon, a Fusion property, opened for their soft launch this August. Considering Quy Nhon's abundance of inexpensive, local seafood and the popularity of cuisine-based travel, it made sense to focus Maia Resort Quy Nhon around gastronomy. Fusion Vice President Samir Wildemann explains: "Exploring a country's unique cuisine is by far one of the best ways to get a real understanding and a true experience of its culture on a much deeper level. This is the thinking behind the entire concept of Maia Resort Quy Nhon, by wowing their taste buds, our focus is to ensure our guests have a real sense of what Vietnam is really like!"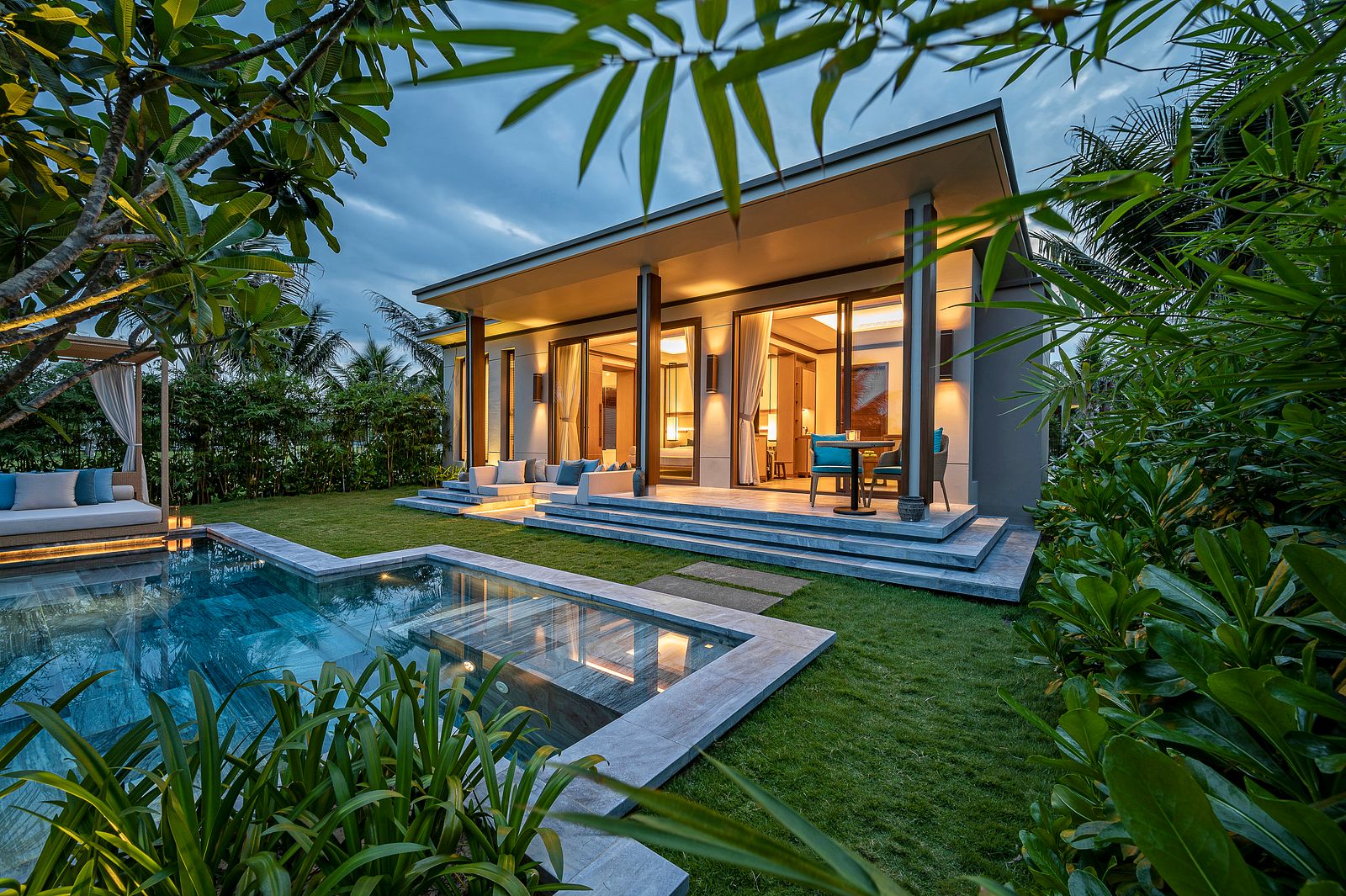 At Maia, this attention to a culinary journey manifests itself in two restaurants with breathtaking views of Phuong Mai Bay's placid waters, as well as live cooking stations so guests can get a better understanding of the city's unique preparation methods. To encourage people to experience the fare, Maia offers special reservation packages that include inclusive dining.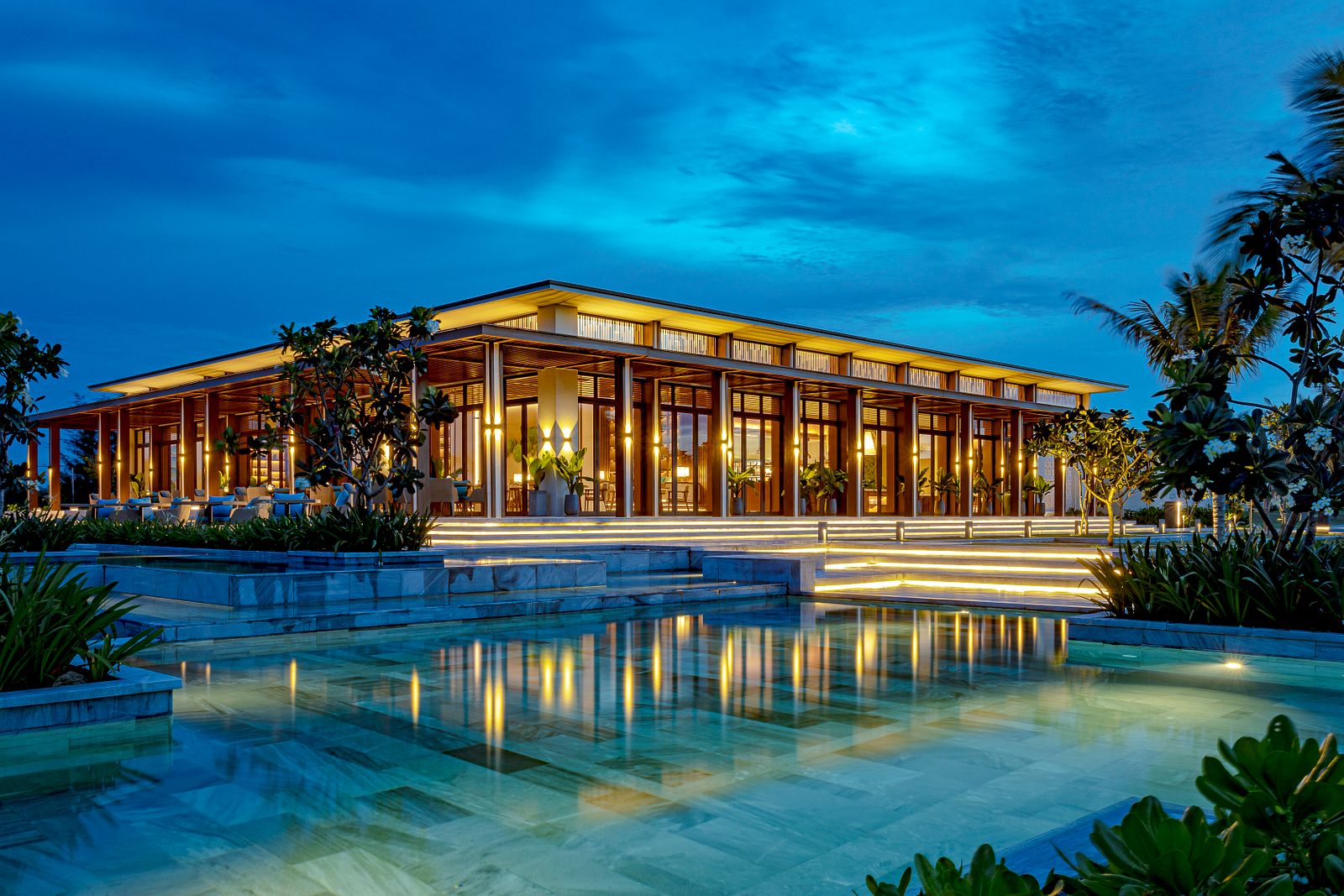 One hallmark of Fusion properties, which are open in Phu Quoc, Da Nang, Cam Ranh and elsewhere, is inclusive spa services. Maia Quy Nhon is no exception, and thus all stays include one spa treatment per stay. This means guests can pamper themselves with a variety of skin treatments and massages. The experiences pay homage to the resort's focus on food by incorporating local herbs and produce in many of the lotions and oils.
While comfort and premier service are at the core of Maia's mission, Quy Nhon is ultimately a humble, casual place. This style is reflected in the villa's bright but minimalist decor. The resort offers understated luxury that rests peacefully in the margins. This is reinforced by the staff, who are on call to satisfy any whim, but will never overwhelm a guest with their attentiveness.
With amenities including an infinity pool and the on-site restaurants and spa, one may feel little motivation to actually leave Maia's grounds during a stay. However, Quy Nhon certainly warrants some exploration. Located just outside the city so as to feel secluded, it's close enough to many of Quy Nhon's charms. Hotel staff can help arrange visits to see the stunning Cham empire Banh It towers that were built more than 1,000 years ago. They can also suggest beaches to explore, including Ky Co, which features astonishingly turquoise waters. And of course, there is nothing better than hopping on a bike and cruising along the coast, stopping for a fresh bite of seafood.
Quy Nhon's many splendors warrant a visit, and there is no more comfortable or luxurious way to experience it than at Maia. And in response to the challenging times, the resort is offering a special 30% discount during its soft-launch. Whether you like to travel alone, with a partner, or your entire family, there is no excuse for not checking Quy Nhon off your bucket list.