Gin is having a moment.
Consumption of the juniper-based spirit has risen consistently in the last decade and is continued to soar in popularity as it re-invents itself as a stylish spirit to drink straight or as part of creative cocktails and stalwart standards alike. Once strictly associated with the British Empire and its far-flung colonies, it has long ago extended to trendy clubs, speakeasies and bars around the world. Vietnam is no exception.
One may think that the best way to toast gin's successes is with a full glass, but for those here in Saigon that want to praise the spirit while learning more about its surrounding culture and craftsmanship, a visit to the 2022 Gin Festival is a must.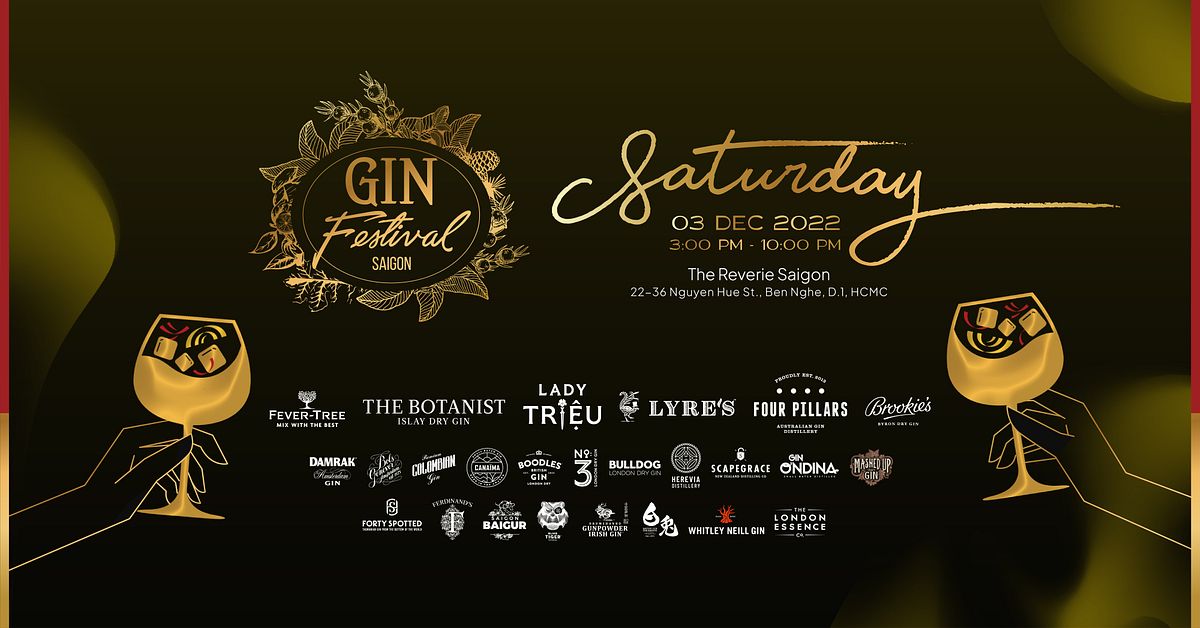 Taking place on Saturday, December 3rd, the all-inclusive event includes free-flow cocktails created by 23 of Vietnam's best bars and bartenders as well as masterclasses led by leading gin industry insiders, live music and a competition for best gin cocktail.
Vietnam has proven a knack not just for drinking gin, but producing it as well. Therefore, four local distillers: Lady Triệu, Saigon Baigur, Mashed up and Herevia, will be amongst the 25 international brands representing 14 countries being poured from 3pm until 10pm. They're in good company with familiar names like The Botanist, Four Pillars, Lyre's, Brookies, Bull Dog, No.3, Hakuto, Saigon Baigur and Blind Tiger. It isn't prudent to attempt to try them all, it only takes a few to appreciate the great variety of flavors and styles gin can embody. This diversity is greatly enhanced in the hands of expert mixologists working with premium mixers provided by Fever-Tree and London Essence.
As much as one can learn about gin with their taste buds, there is a lot to be gained through the ears as well. Thus experts have flown in specifically from the event to lead the masterclasses that are included in the price of attendance.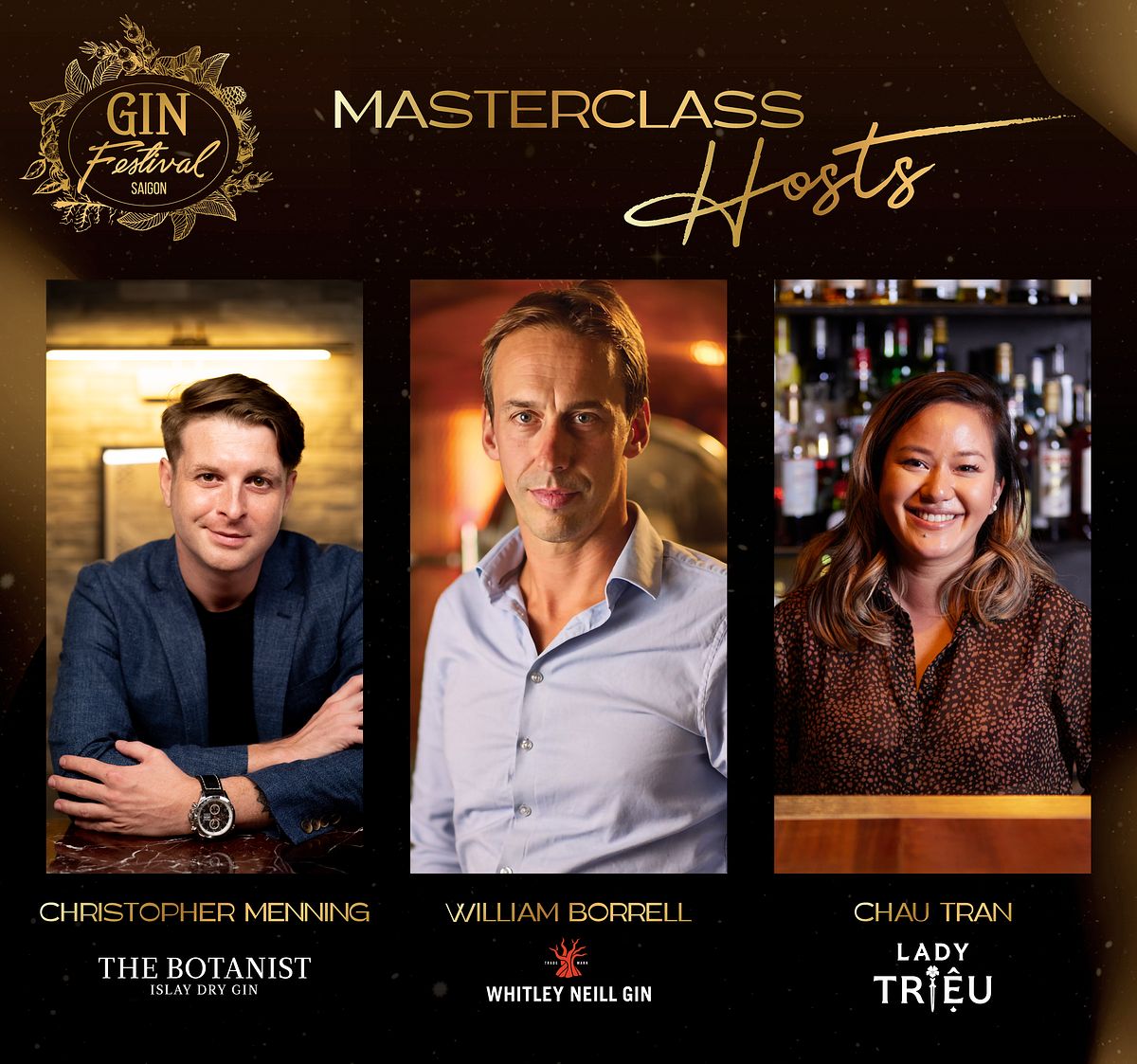 Masterclass hosts this year include Christopher Menning; The Botanist Brand Ambassador Thailand and Host of On The Back Bar Podcast, Chau Tran; Lady Triệu Guest Host and Owner of the Award-Winning Burrow Bar and Cash Only Diner in Sydney, and William Borrell; Whitley Neill Global Brand Ambassador and Manager of the City of London Distillery and Bristol & Bath Rum Distillery.
Beyond indulging in the gin at the event, there will also be a Gin Boutique Shop where guests can pick up some bottles to enjoy at home (or even share with some loved ones for the holidays).
Tickets are limited and can be purchased at Ticketbox.vn.