Sweet smoke from chili-slathered strips of juicy beef spills onto the streets and rises into the leafy trees that cast shade on the wide sidewalks.
Hangul script adorns the entrances to a variety of restaurants, coffee shops, apartments and stores, while the calm streets feature a mingle of Vietnamese, English and Korean conversations. Strolling through Phu My Hung in District 7 exposes visitors to a unique side of Saigon one doesn't encounter elsewhere in the city.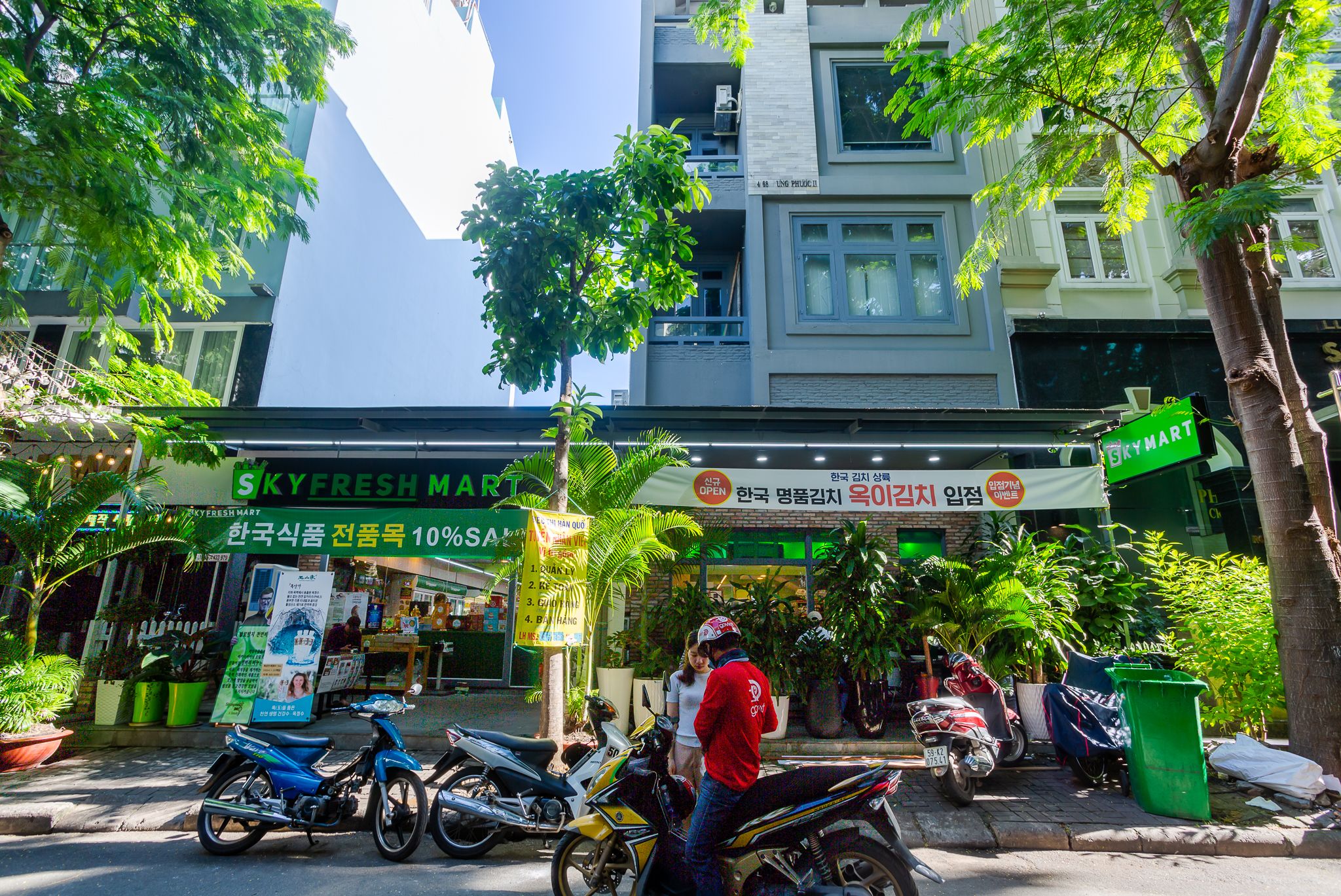 Often used as a place-holder for the whole of District 7, Phu My Hung is a 33km2 planned neighborhood on the outskirts of the city started by a joint Vietnamese-Taiwanese venture founded in 1993. When linked via upgraded bridges what was not-so-long before a sparsely populated marshland became an upscale suburb modeled after global cities in countries like Singapore and Malaysia. Its variety of residential and business infrastructure is aimed at making it a self-contained living, playing and working community.
sundubu-jjigae (soft tofu stew), complex bibimbap (mixed rice), refreshing naengmyeon (icy cold buckwheat noodles), countless types of kimchi and, of course, barbequed bulgogi beef: perusing a menu of one of the many street-side restaurants like Mì Lanh Yoo Chun and Jin Sundaein Phu My Hung should give a pretty clear indication of the makeup of its expat community, an approximate 20,000 of whom come from Korea. Koreans gravitated to the area over the last 20 years on account of the many Korean companies with offices and headquarters in the city, and it grew from there.
When it comes to cuisine, the area is more than just Korean food, however. It contains a variety of Japanese and sushi restaurants, craft beer bars and hip fusion restaurants including Gentle Onion, Pizza 4ps, and Thi La Veggie and, of course, some of Saigoneer's favorite Vietnamese joints including Mi Quang Pho Hoi. Hip street-side cafes and bakeries such as My Way and Ruby Soho make use of the serene atmosphere as well, allowing for perfectly lazy afternoons or relaxing mornings.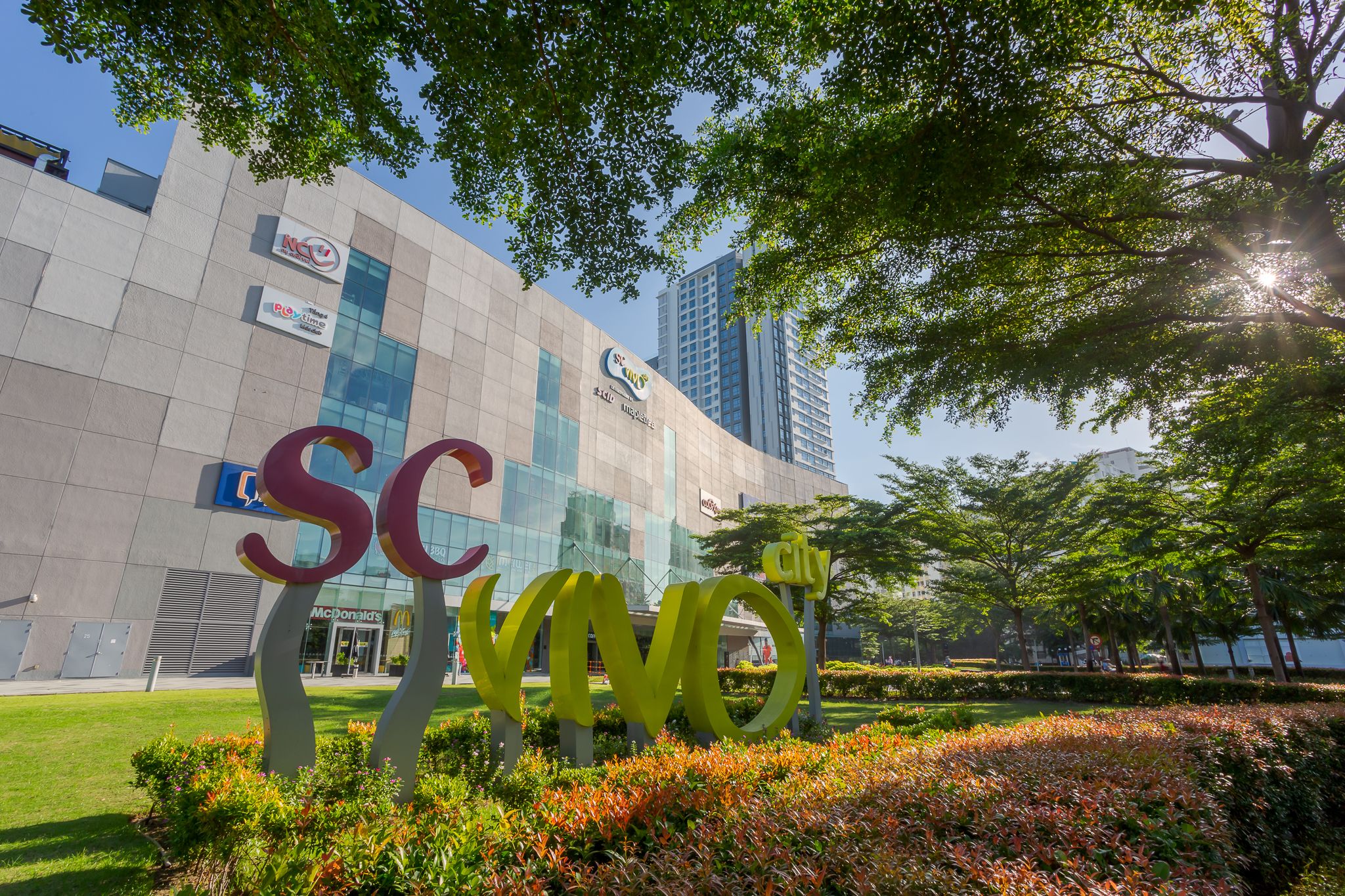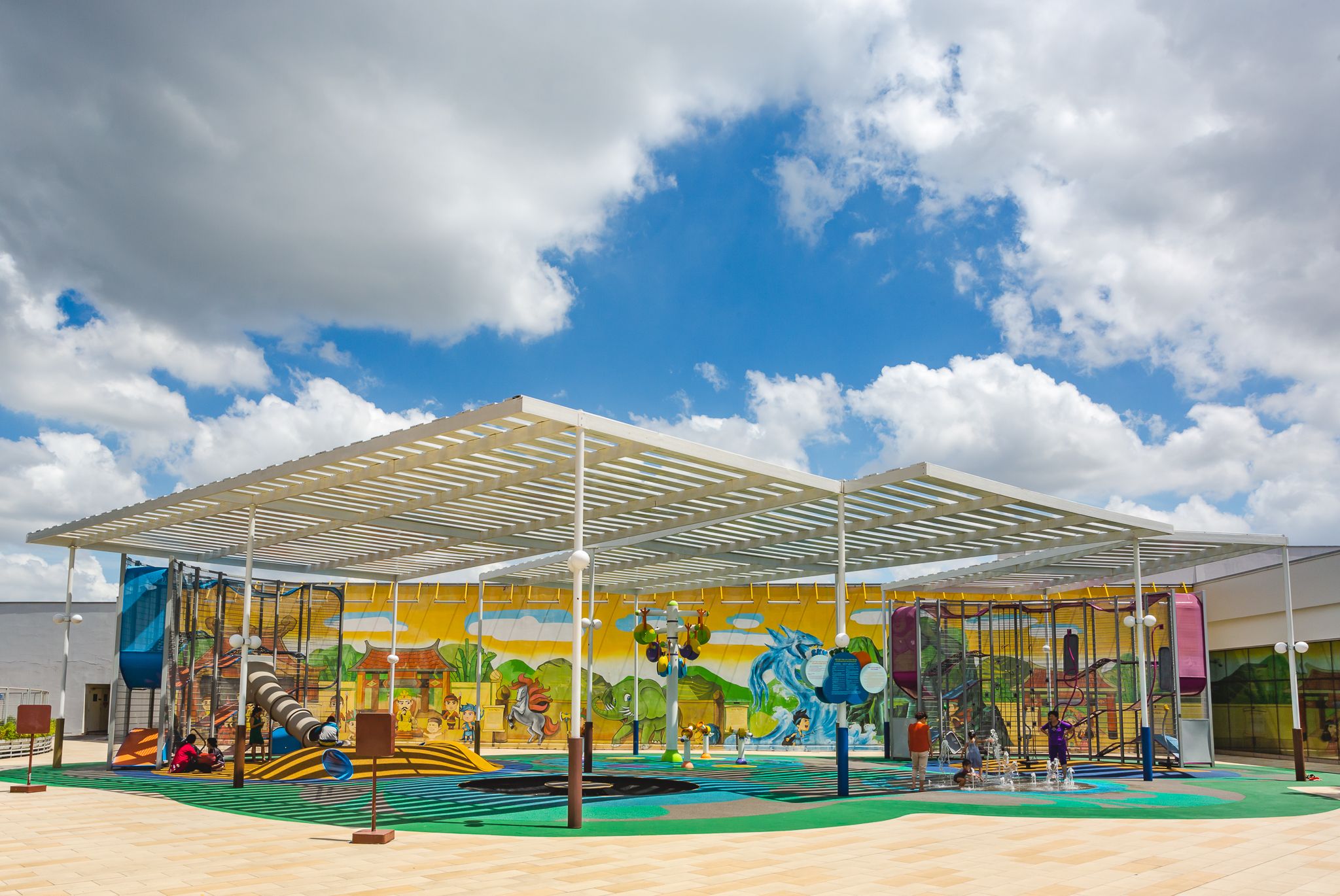 Beyond food, Phu My Hung is fabled for its shopping. In addition to quirky Korean boutiques, and eco-friendly outfits like the Refill Station, it boasts some of Saigon's most extravagant shopping malls. In addition a plethora of global brands, SC VivoCity contains a multitude of restaurants and daily essential shops, as well as a movie cinema. Meanwhile, Crescent Mall attracts fashion-minded citizens, and a selfie taken in front of its dazzling starlight bridge is a must for any Instagram influencers interested in connecting themselves with Saigon's glitzier side.
While Phu My Hung appeals to foodies and shoppers, it boasts less consumer-centric pleasures as well. Unlike central Saigon, the area was designed with cars in mind, and thus the roads are wide, with tree-filled boulevards bordered by traversable sidewalks, making it a joy to go for an afternoon stroll or morning run. A number of art galleries and entertainment activities like go-karting and a trampoline gym provide more ways to spend an afternoon.
Its mere distance from central Saigon makes it an appealing place to explore. Thirty minutes from downtown's crowded streets that are so cramped traffic spills onto sidewalks, the area offers a welcome serenity. Staycations further provide families, friends and couples a great way to immerse themselves in the district.
Serviced apartments like Oakwood Residence Saigon cater to a weekend spent exploring Phu My Hung thanks to their comfortable rooms and amenities. The building, owned by Mapletree, a leading real estate developer, investment, capital and property management company headquartered in Singapore, contains studio, one-, two- and three-bedroom units that provide comfortable serviced residencies to rest and relax with all the extras, like in-unit washer/dryers, fully stocked western kitchens, and entertainment systems. Conveniently located near the area's vibrant center and offering special weekend staycation deals, they are perfect for guests who find themselves stuck in weekend routines, frequently muttering "there's nothing new to do or see in Saigon."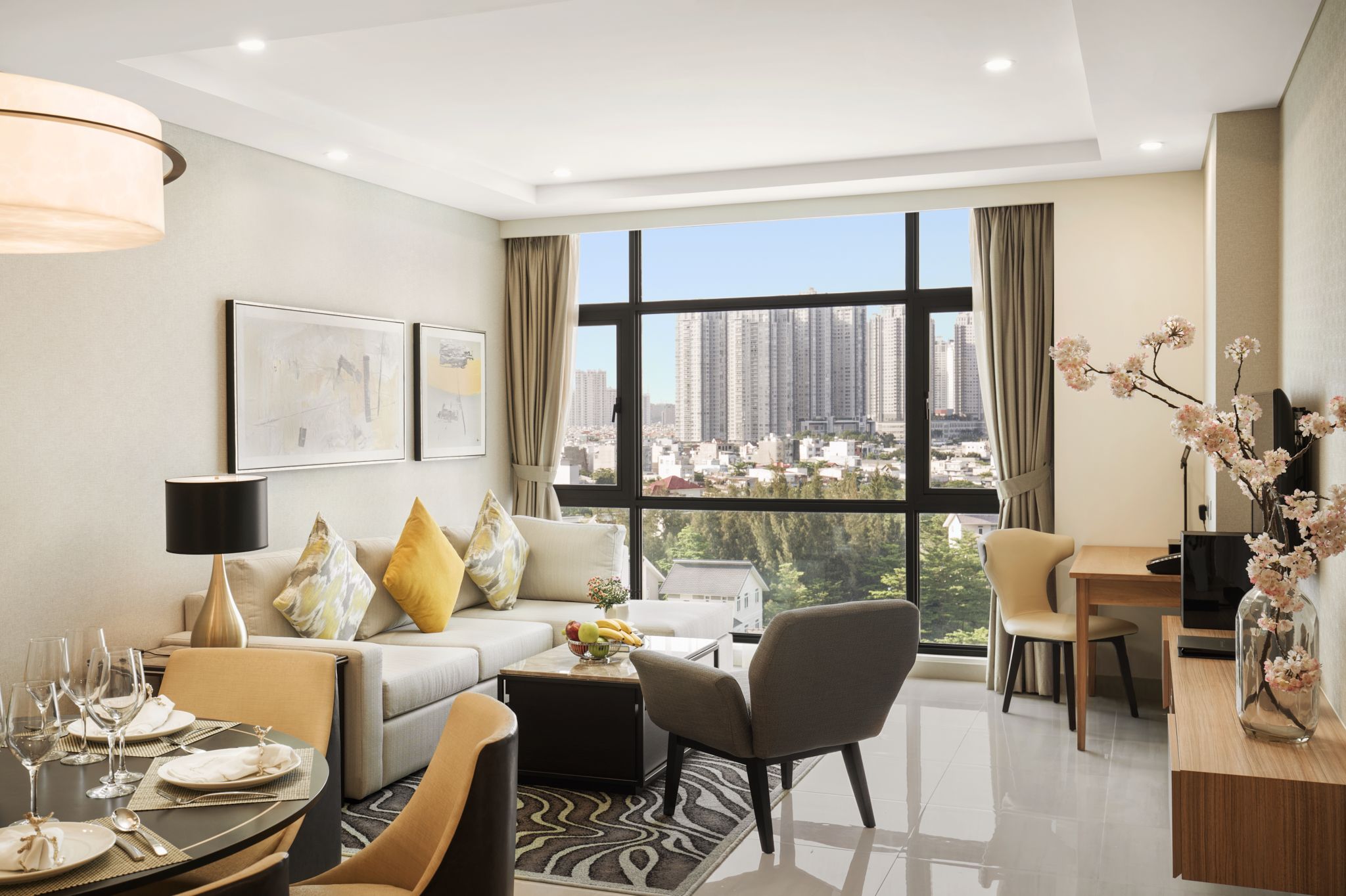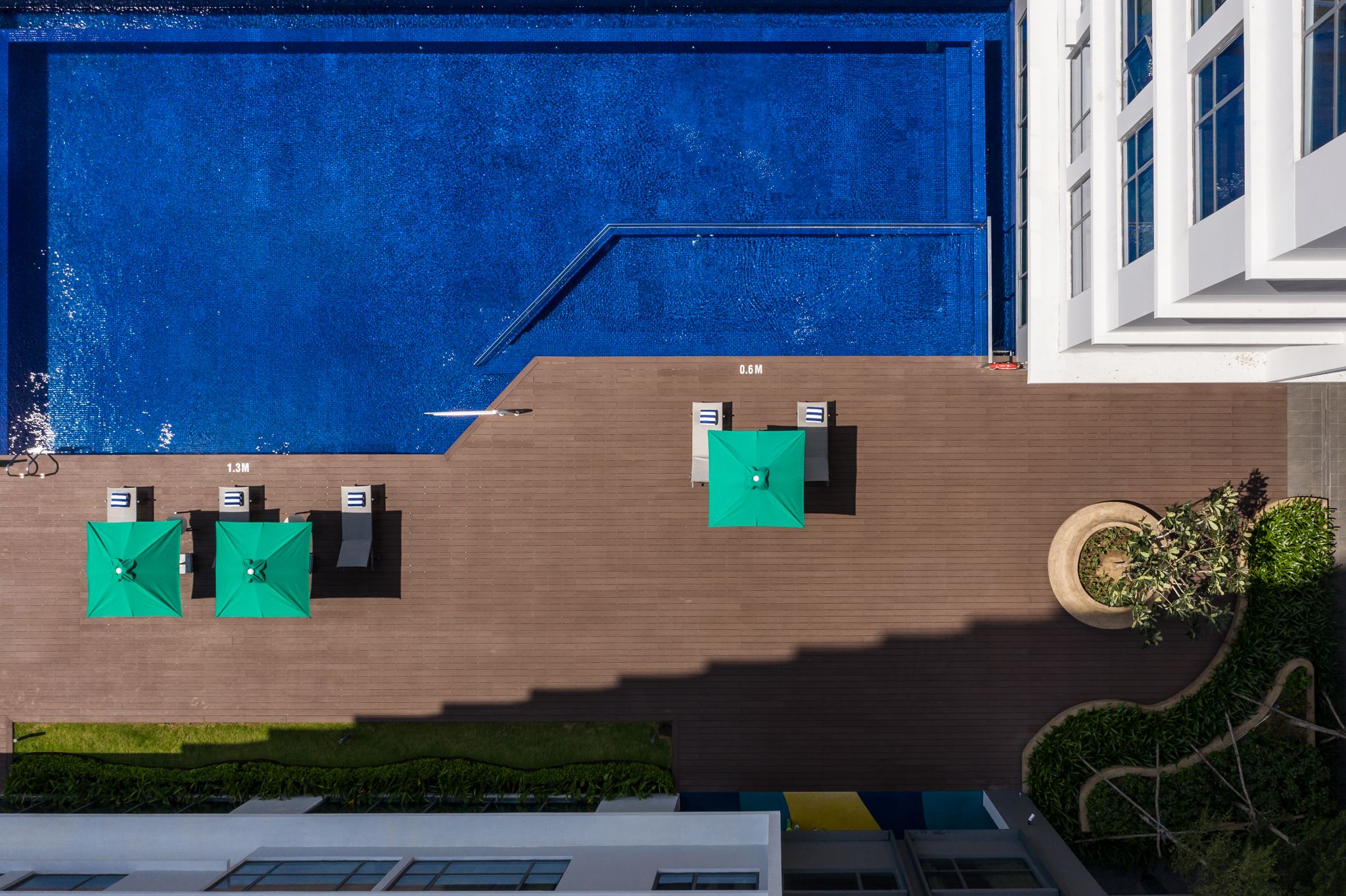 In addition to checking out the neighborhood, one can have an exceedingly relaxing time without leaving Oakwood Residence Saigon's front door. A large outdoor pool with special children's section allows one to cool off during the day, and a separate barbeque area lets friends and families gather in ways that are often impossible in the crowded city center. Moreover, whether burning calories or savoring a good book, a stay at Oakwood Residence Saigon doesn't mean breaking normal routines thanks to a large, state-of-the-art fitness center and spacious resident's lounge.
Phu My Hung also differentiates itself thanks to its plethora of international schools. In response to the many affluent and international families living in the area, a high percentage of Saigon's premier primary, middle and high schools call District 7 home and boast vast campuses with remarkable facilities. Families often choose to live near these schools so as to facilitate daily drop off and pick up for classes and extracurriculars.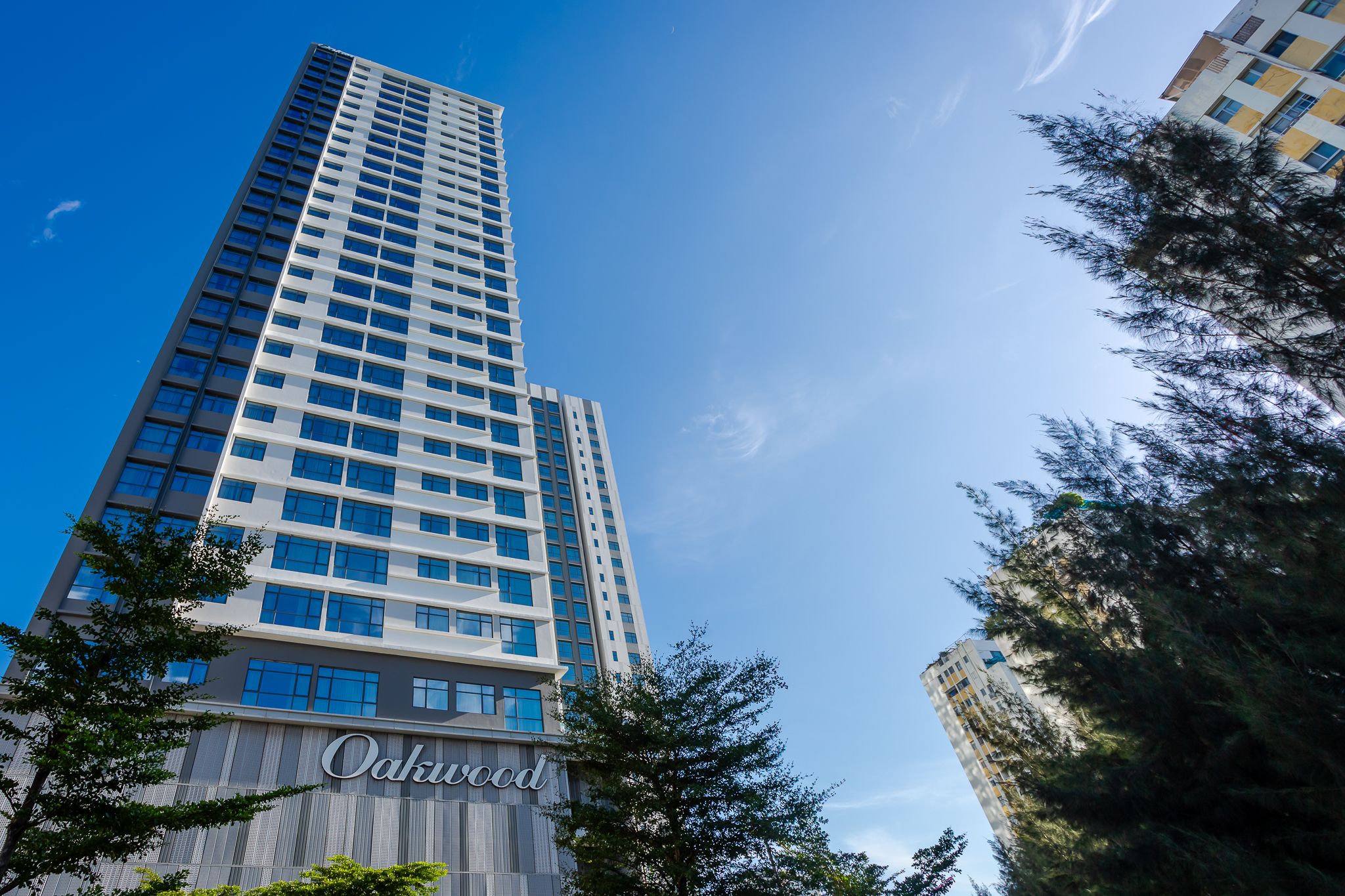 Thanks to these schools, as well as the area's safe, secure atmosphere, many of Oakwood Residence Saigon's long-term residents are families that have relocated from Korea, Japan, Singapore, America or elsewhere. The location meets all their daily needs while offering familiar elements of their lives back home via restaurants and shops where they can communicate in their native languages. And unlike more crowded sections of the city, they can be sure that their children have room to safely run and frolic outdoors.
From District 5's historic Chinatown to District 1's chaotic Japan town to District 2's western-centric Thao Dien, Saigon is filled with distinct cultural enclaves. To truly understand the dynamic city in its entirety, one must experience each of these areas. District 7's Phu My Hung, whether one calls it their home or a weekend escape, exemplifies the culturally rich, stylistically idiosyncratic experiences that may require a little effort to uncover, but have a lot to offer.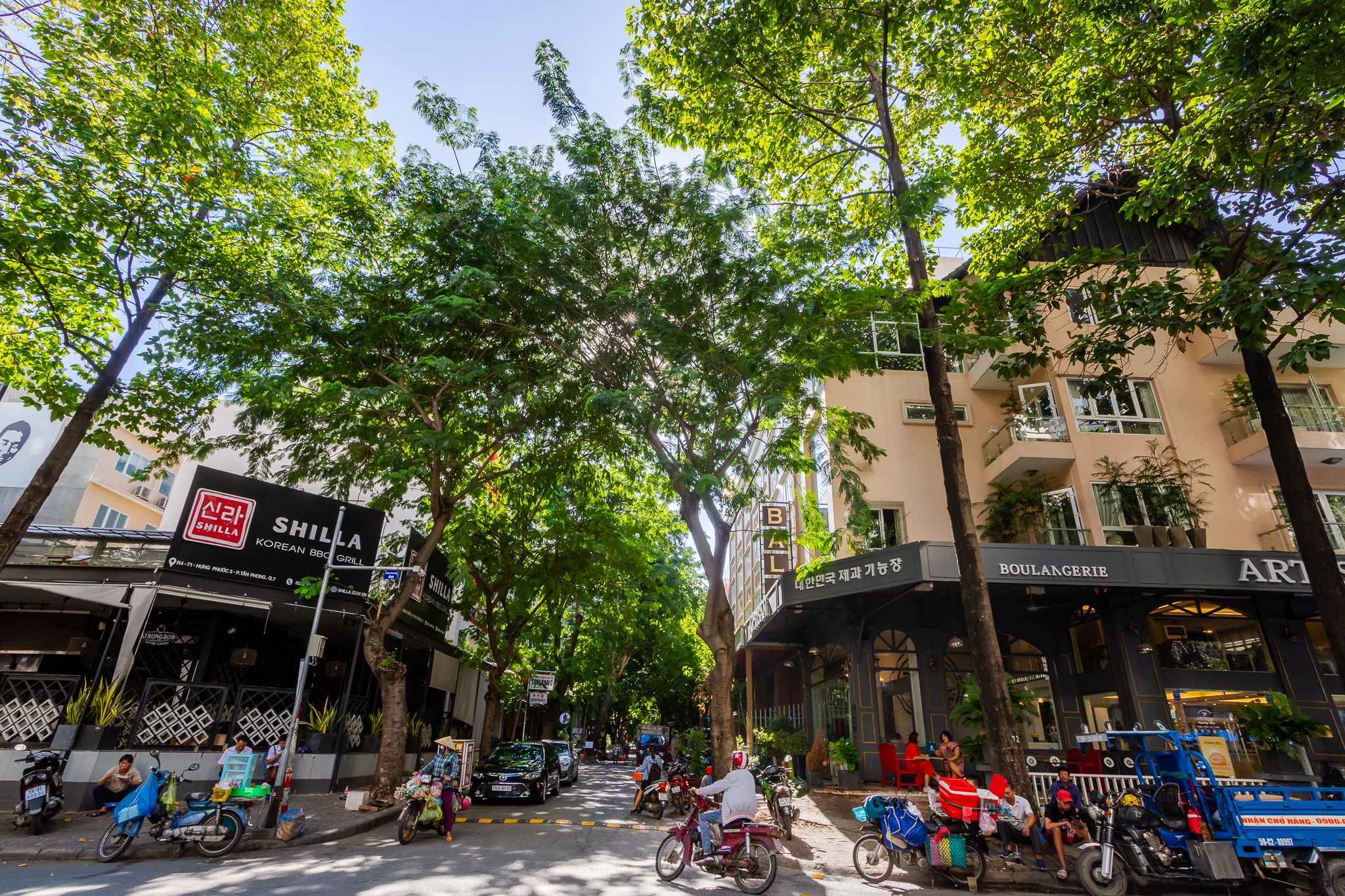 Oakwood Residence Saigon's Facebook
Oakwood Residence Saigon's website
Oakwood Residence Saigon's Email
+84 28 3775 3999
Oakwood Residence Saigon | 1056A Nguyen Van Linh Boulevard, Tan Phong Ward, District 7, Saigon