Only by staying in one neighborhood for an extended period of time could someone fully grasp how rapidly Saigon has been changing in recent years. Madame Nga, the matriarch of this new hẻm house in District 10, could attest to the staggering urbanization of her community.
The contemporary-style abode was commissioned by a Vietnamese man living and working overseas for his mother, Madame Nga, and the rest of his family, reports Kien Viet. The site spans 177 square meters and is based on the household's legacy home. According to Nga, years ago this area was filled with open space and foliage. Flash forward to 2019, and the house is only accessible via a one-meter-wide alley and is completely surrounded by tube houses stretching three or four stories.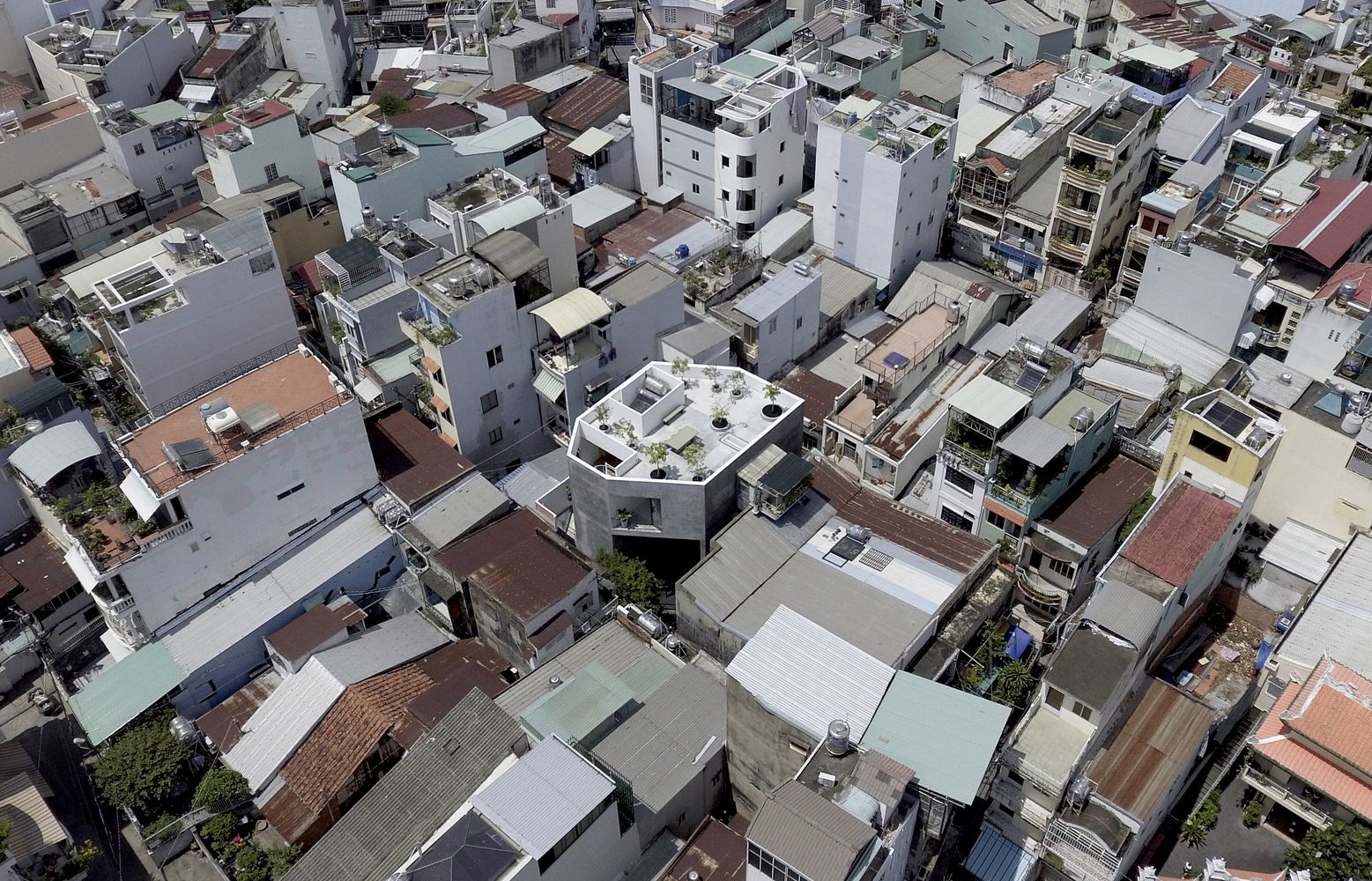 This compressed space posed a challenge for architects undertaking the redesign, as the house runs the risk of mold and perpetual darkness, being overshadowed by its towering neighbors. The staff from Saigon-based Sanuki Daisuke Architects tackled the challenge by playing around with room blocks. As a result, the house features three floors, but rooms are not stacked immediately on top of one another.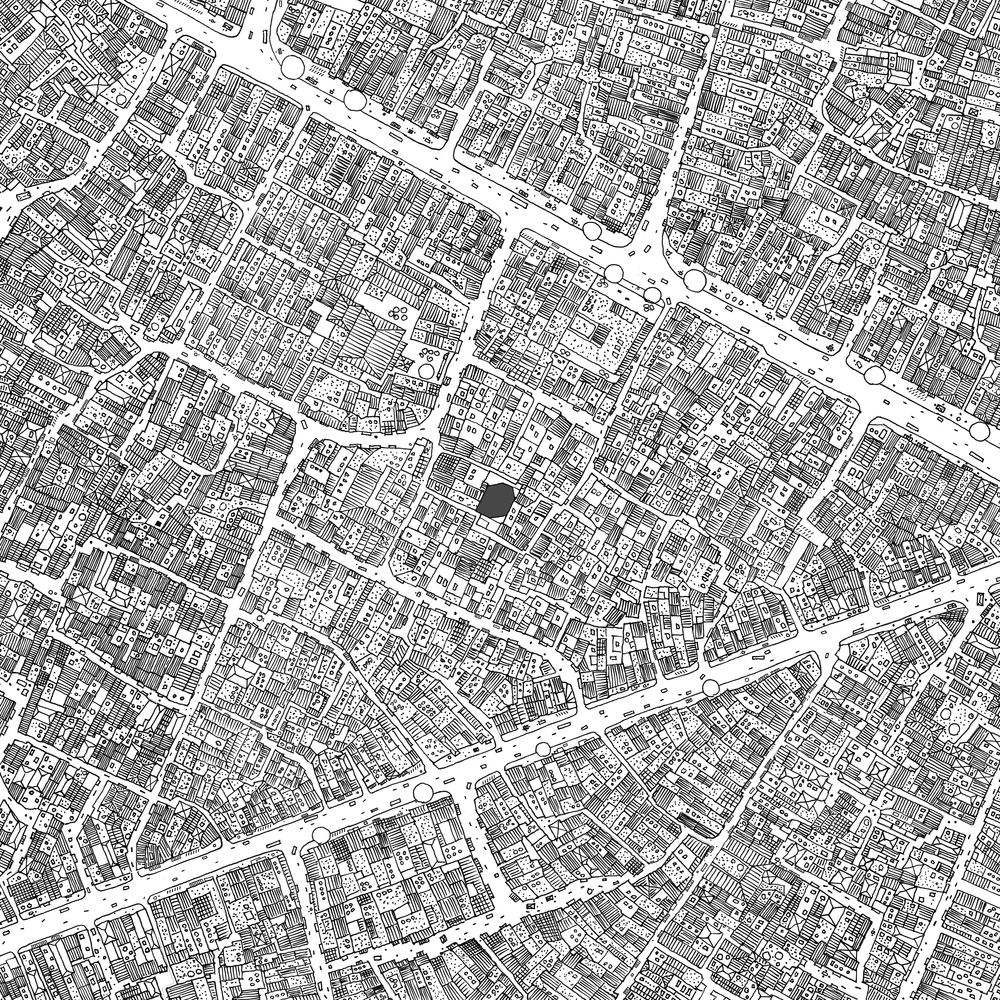 The alternative orientation of the floors gives rise to ample space in between to let in sunlight and breezes. After considering the angles of the sun throughout the day, sharp corners are sliced off diagonally to prevent direct sunlight into rooms, which do get some natural light reflected from the balcony floor.
In total, the home has five bedrooms: two on the first floor, one on the second floor and another two on the third floor, which has access to an open garden at the top in the shape of a seven-sided polygon.
Have a closer look at the unique house below: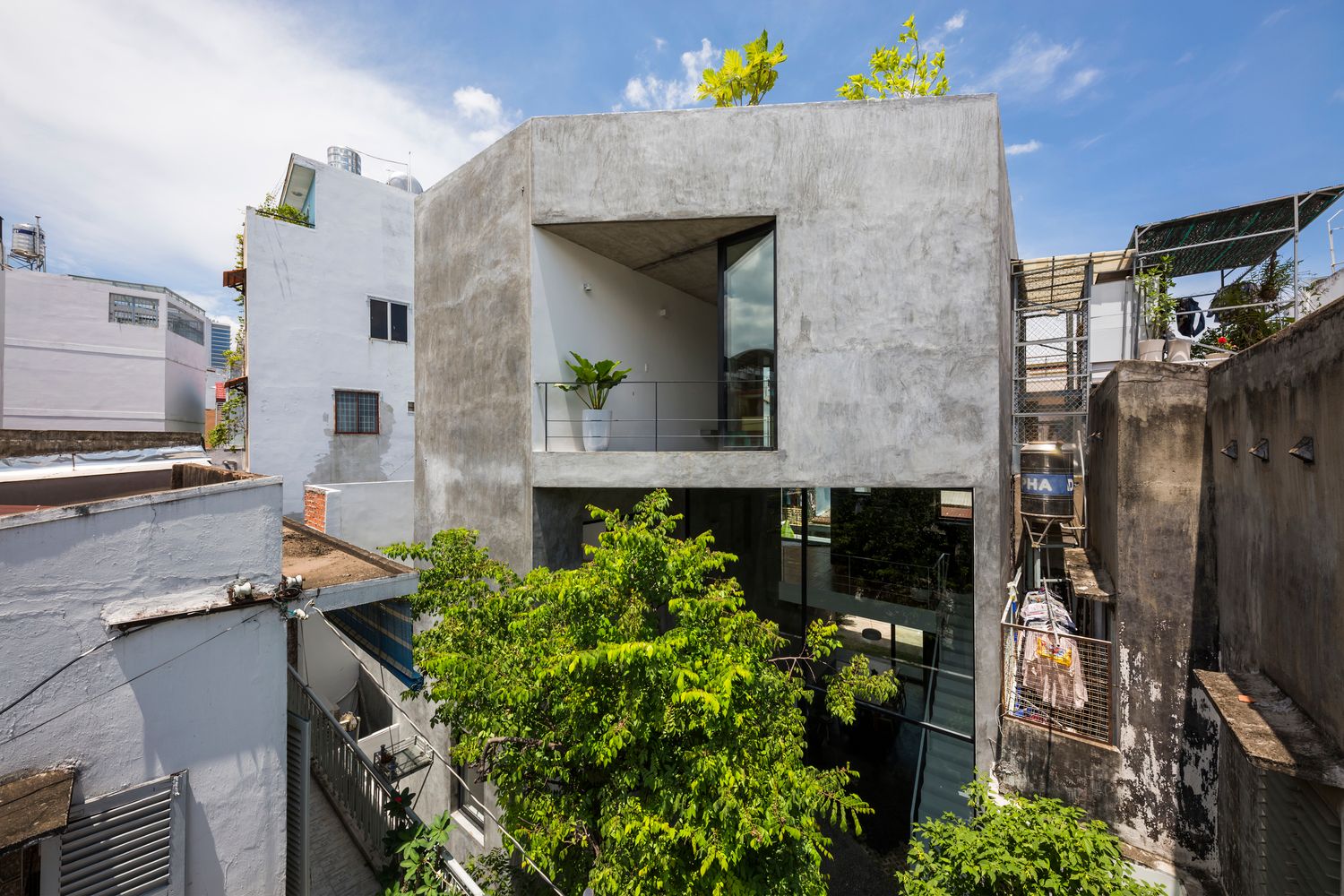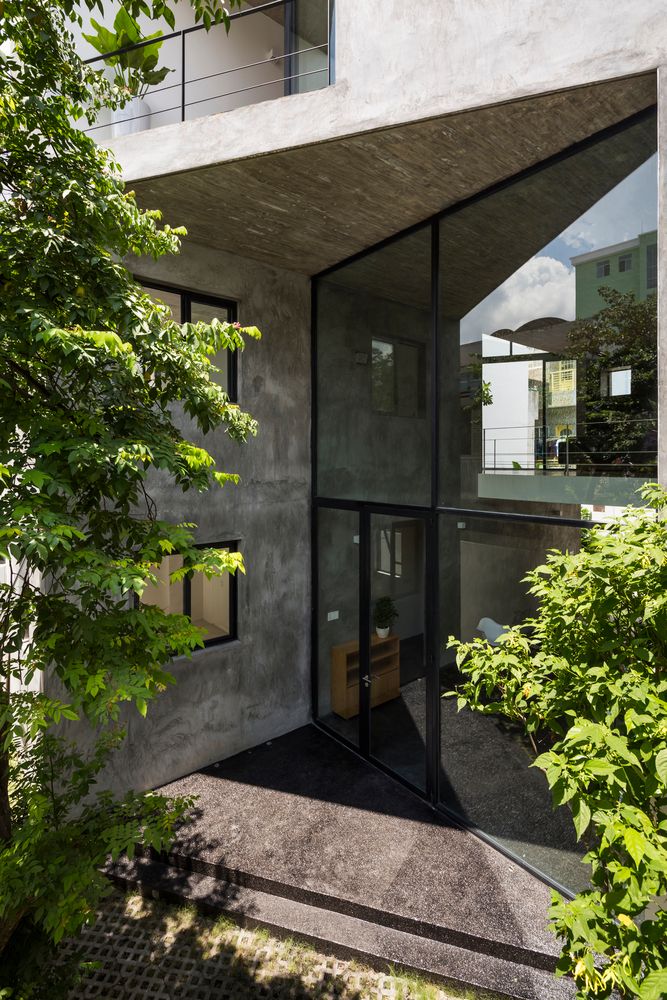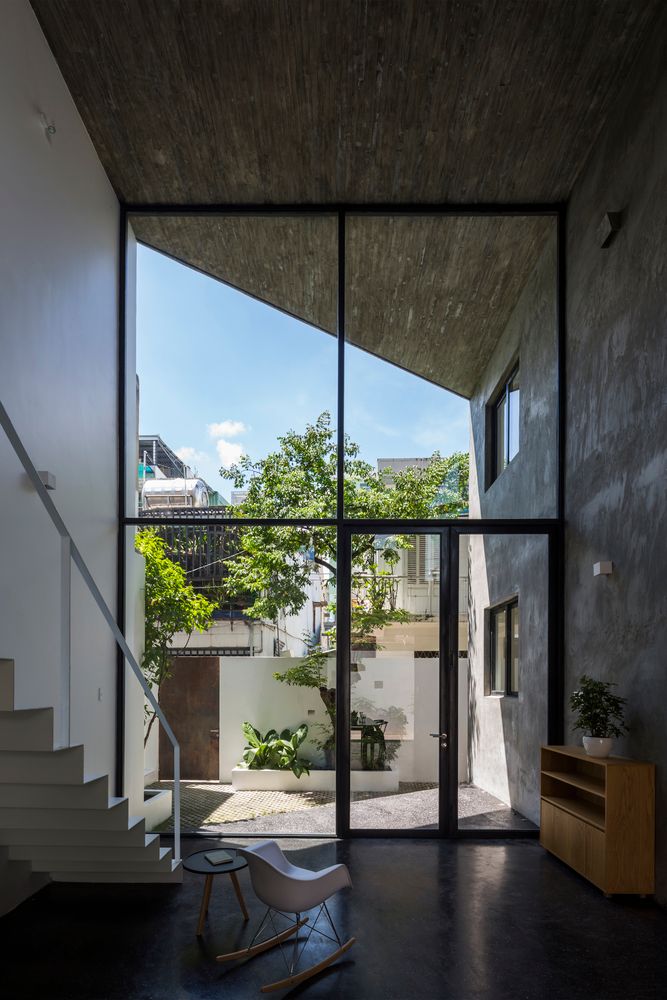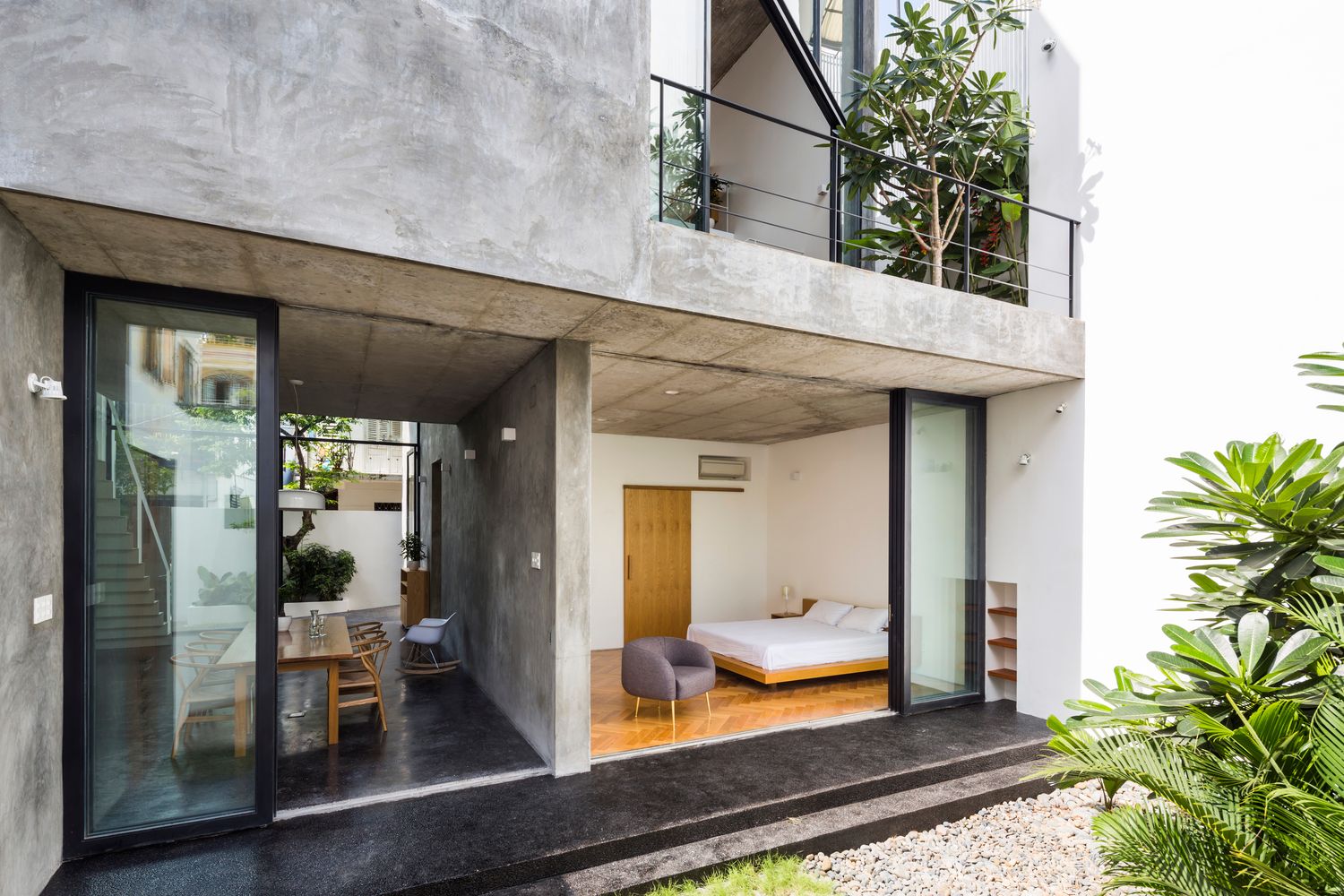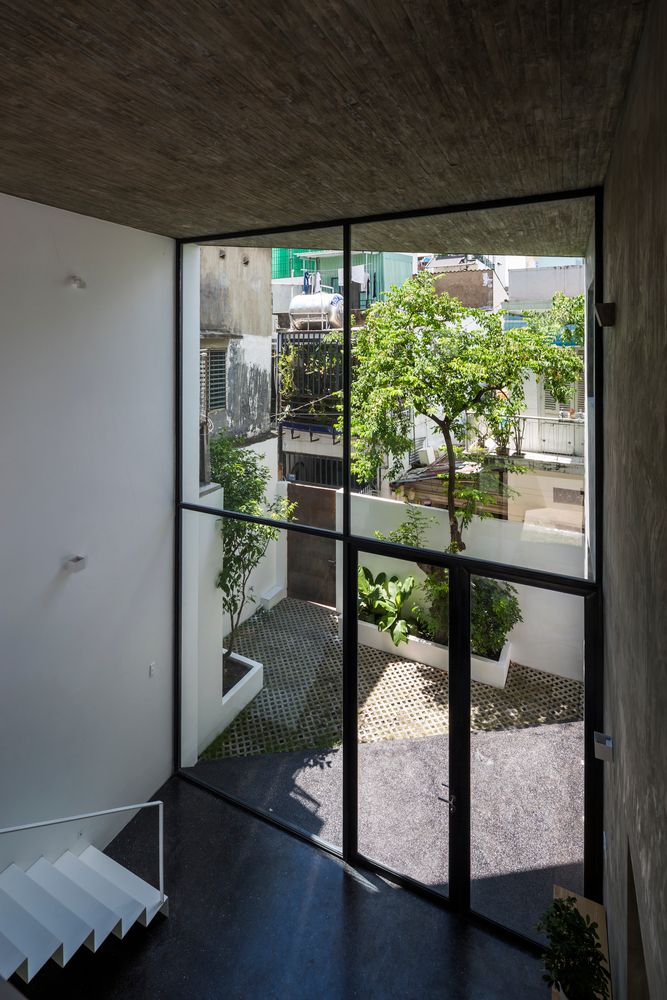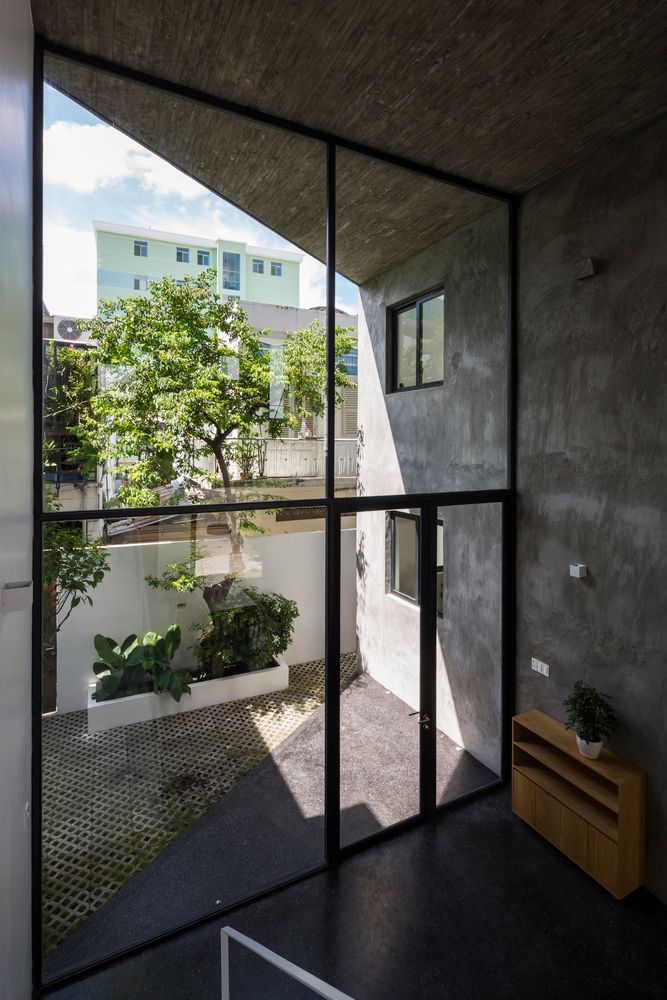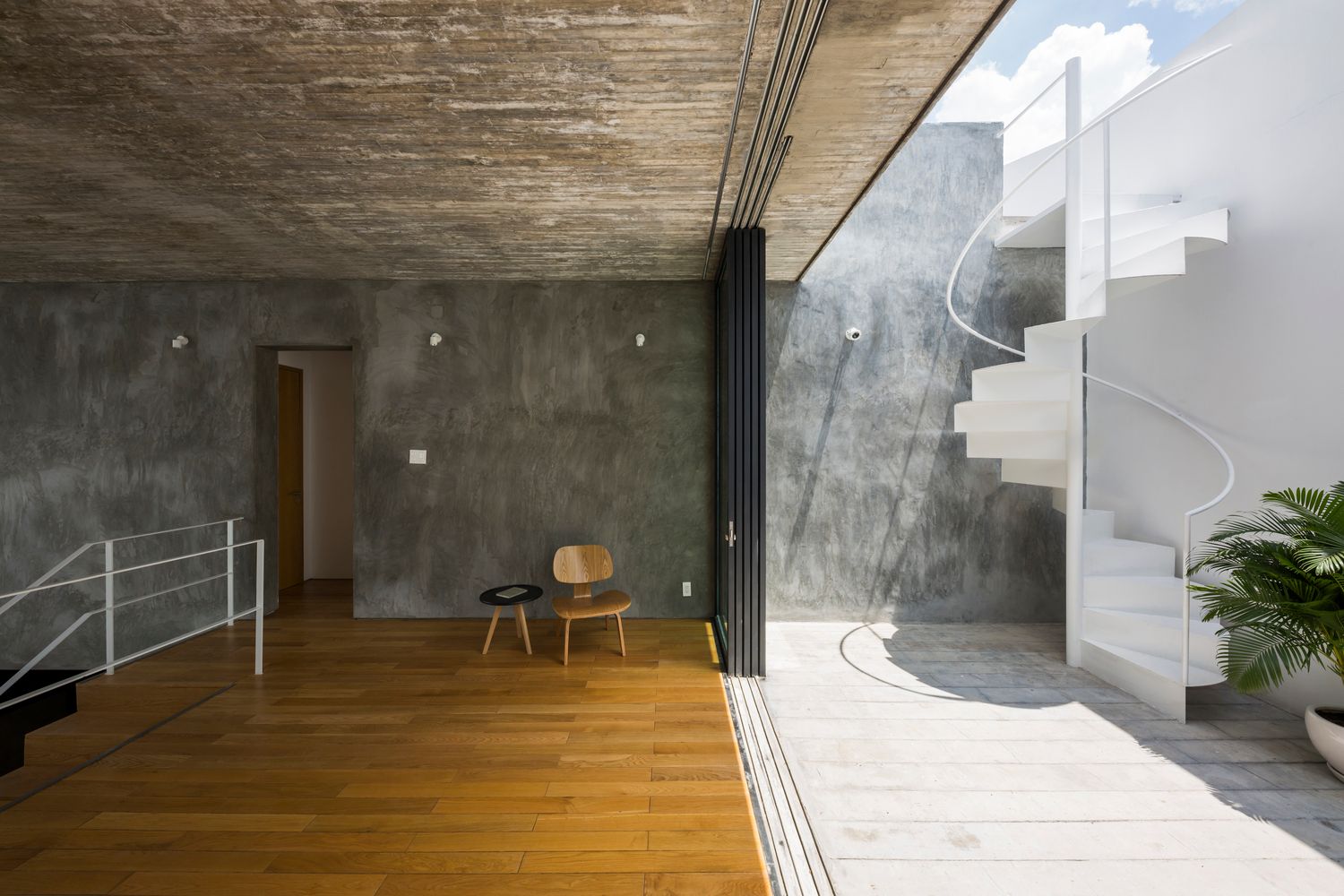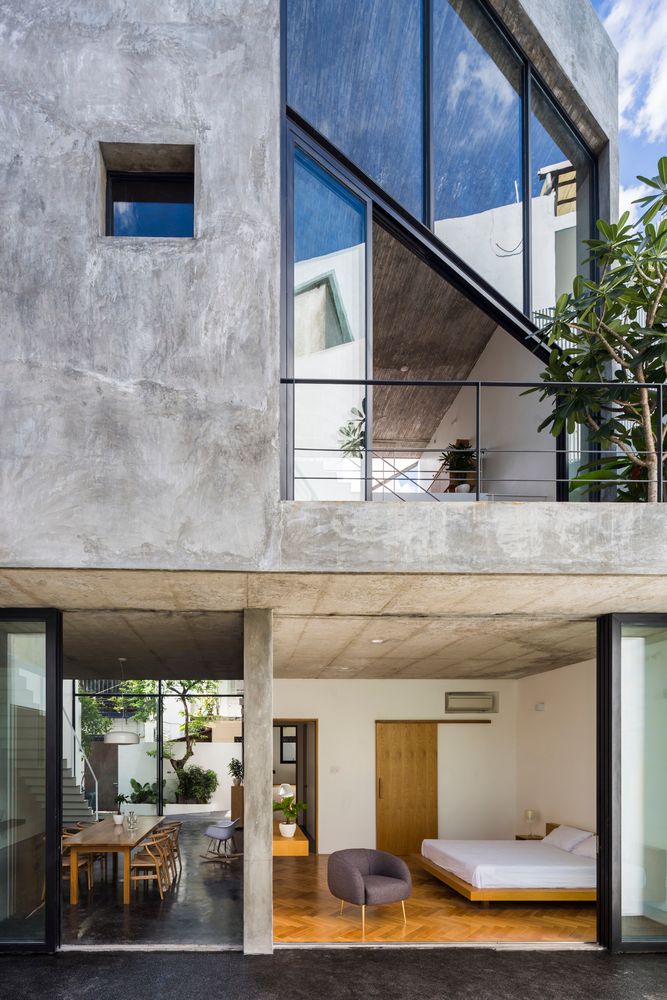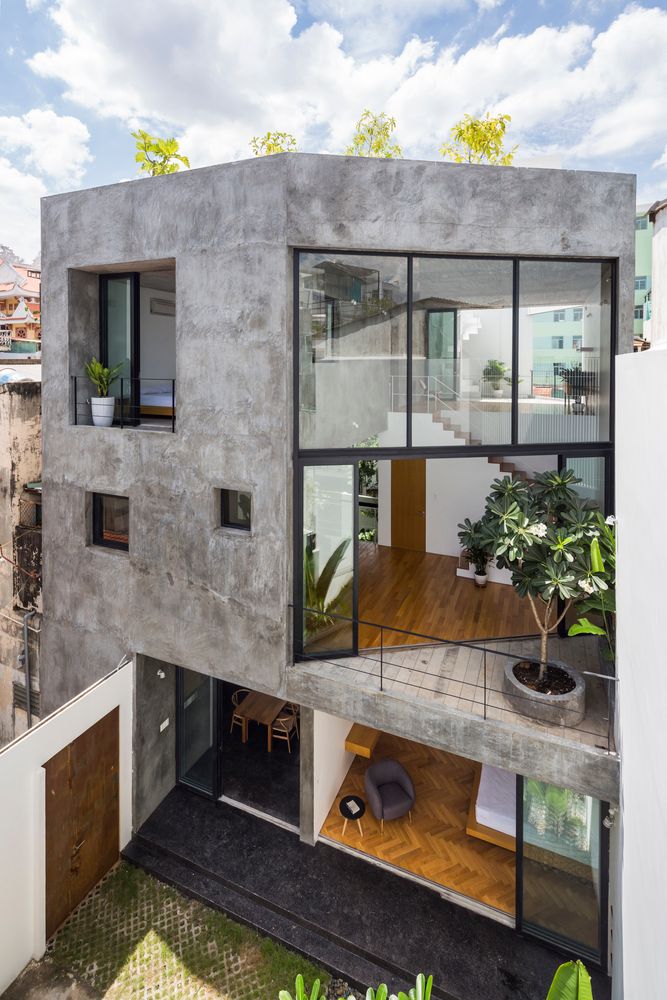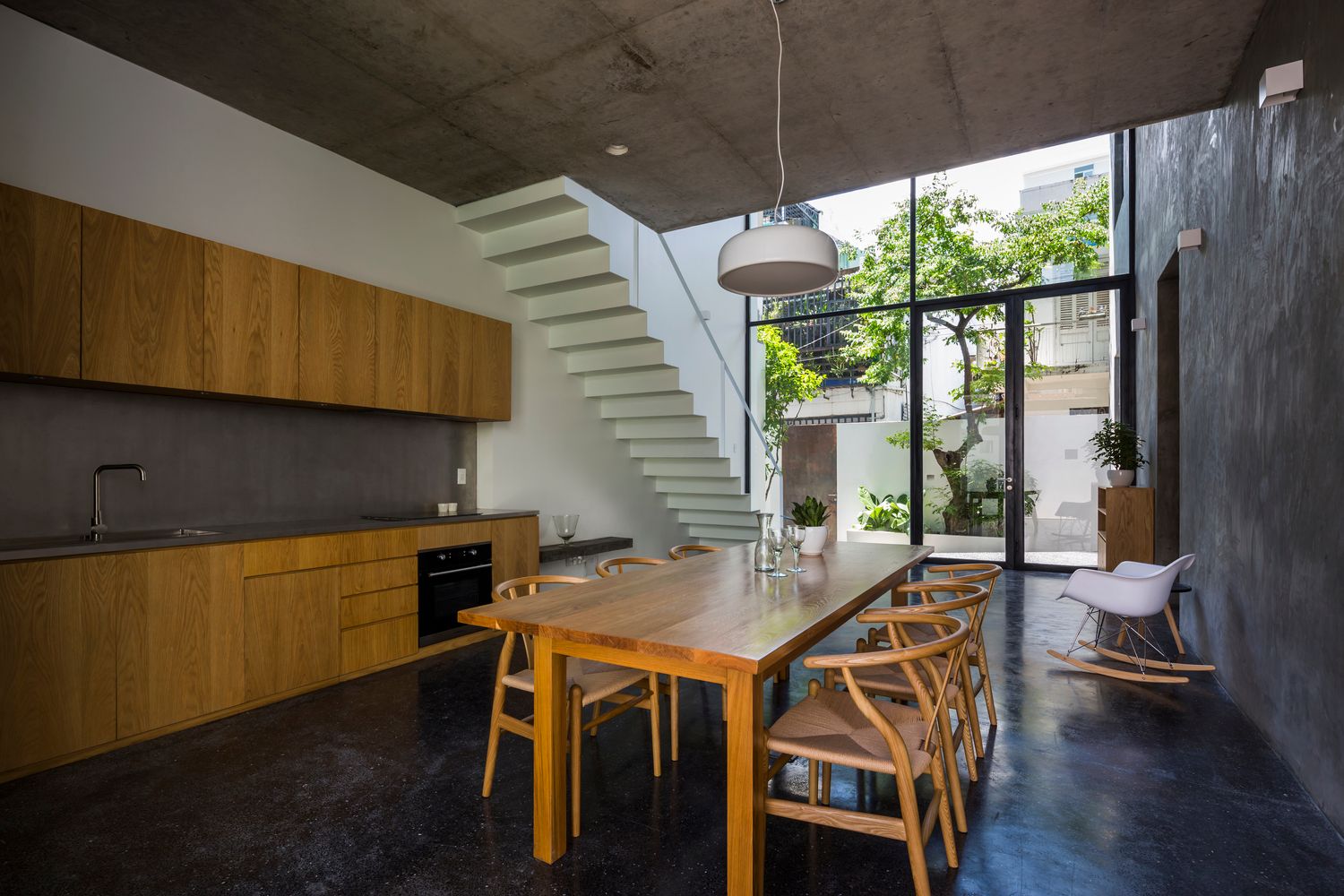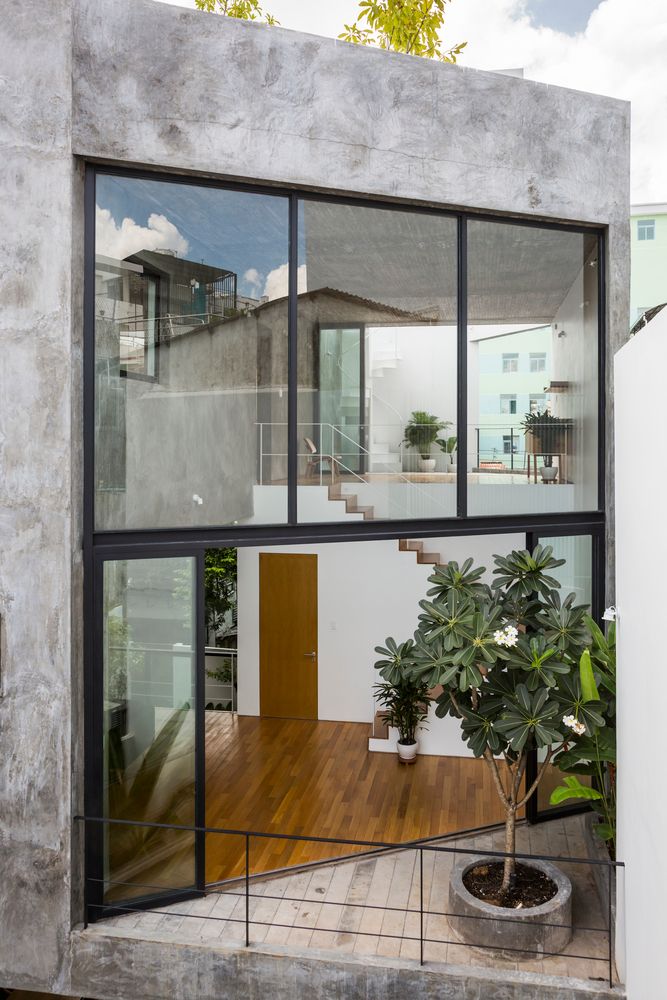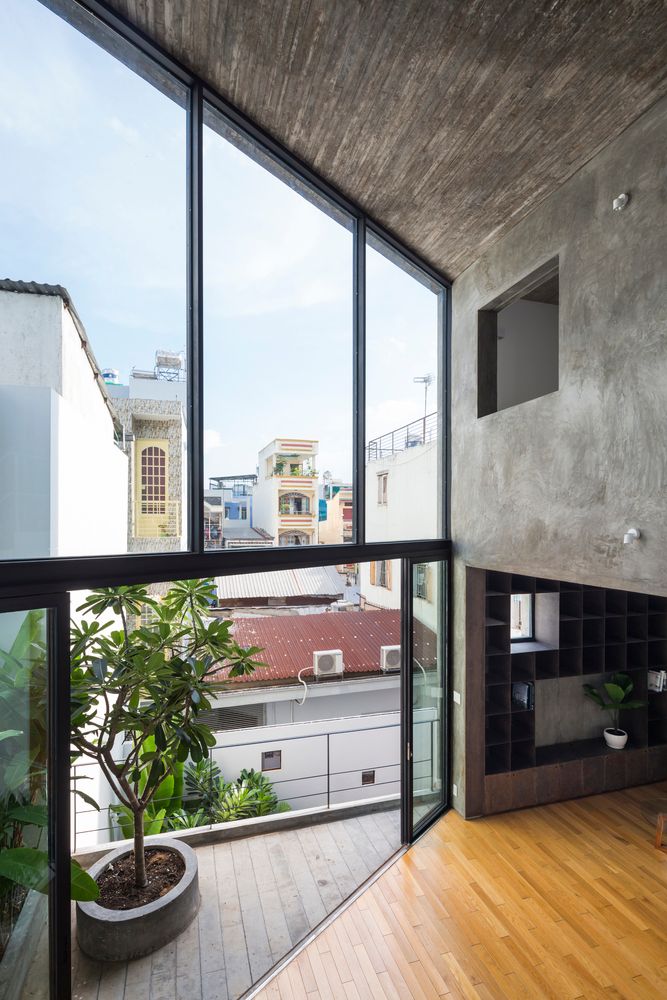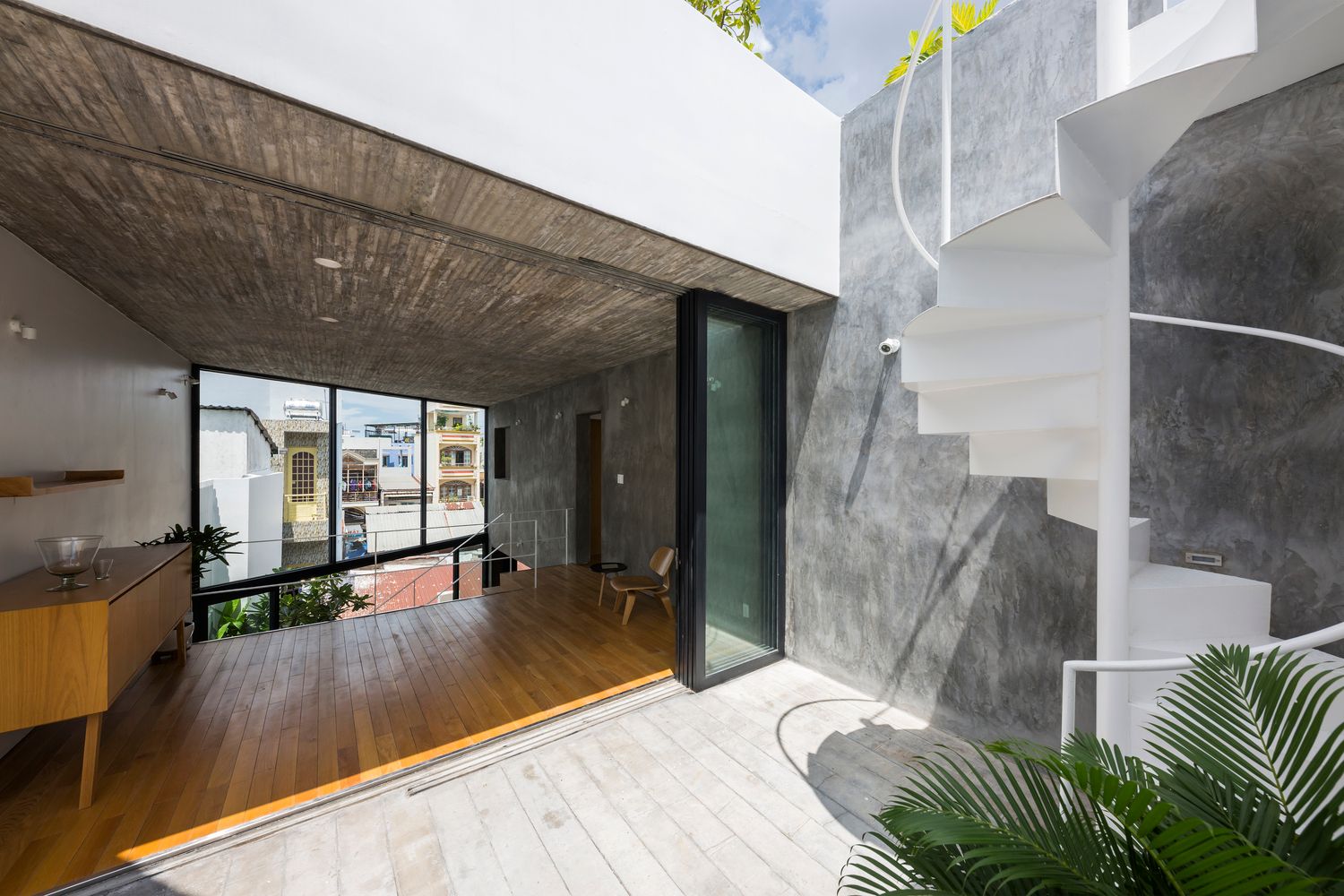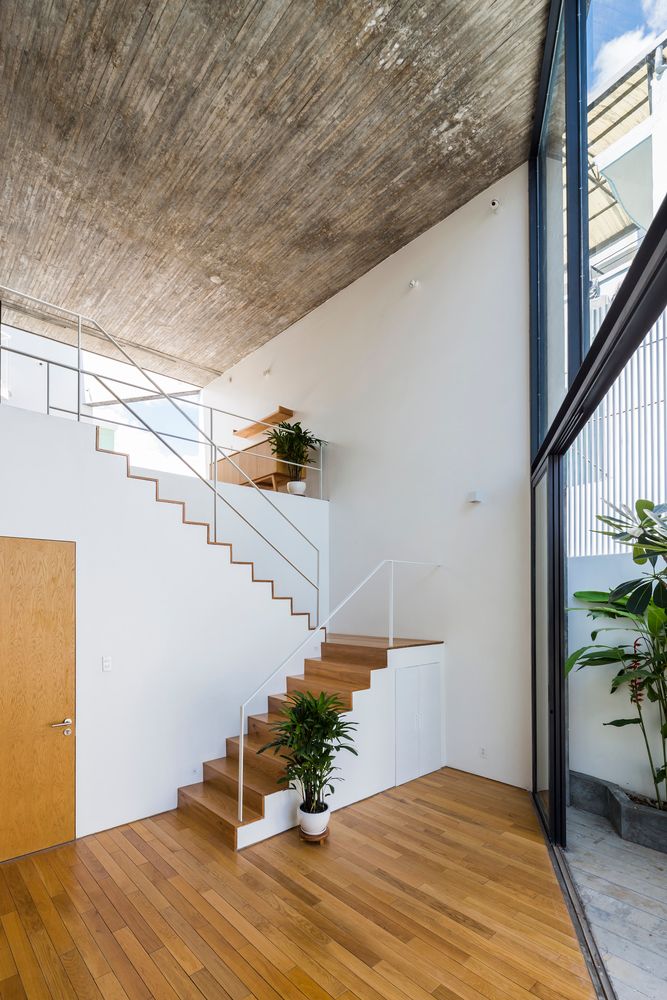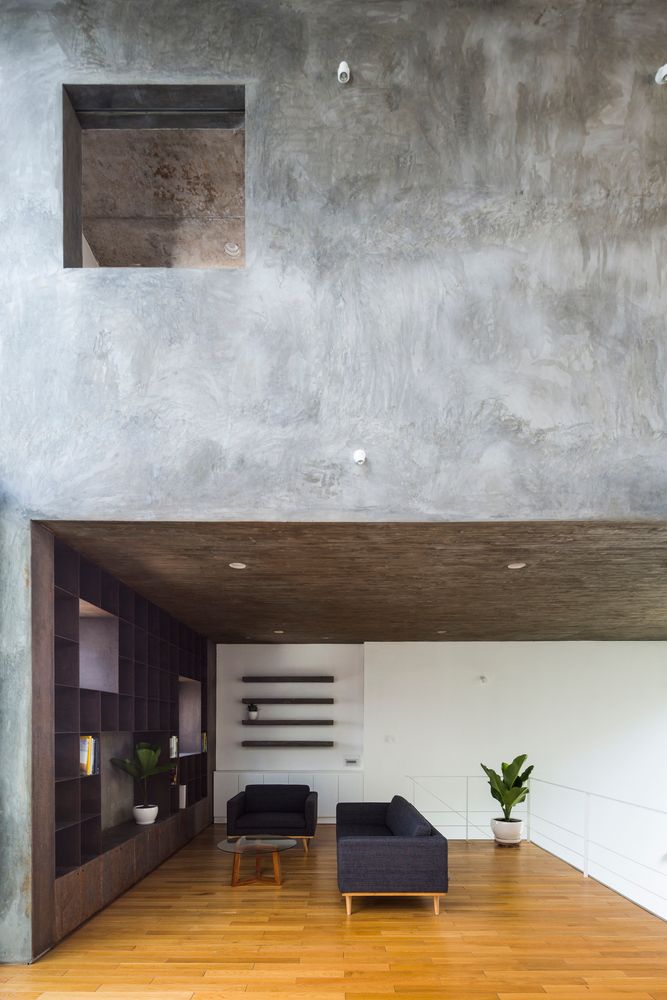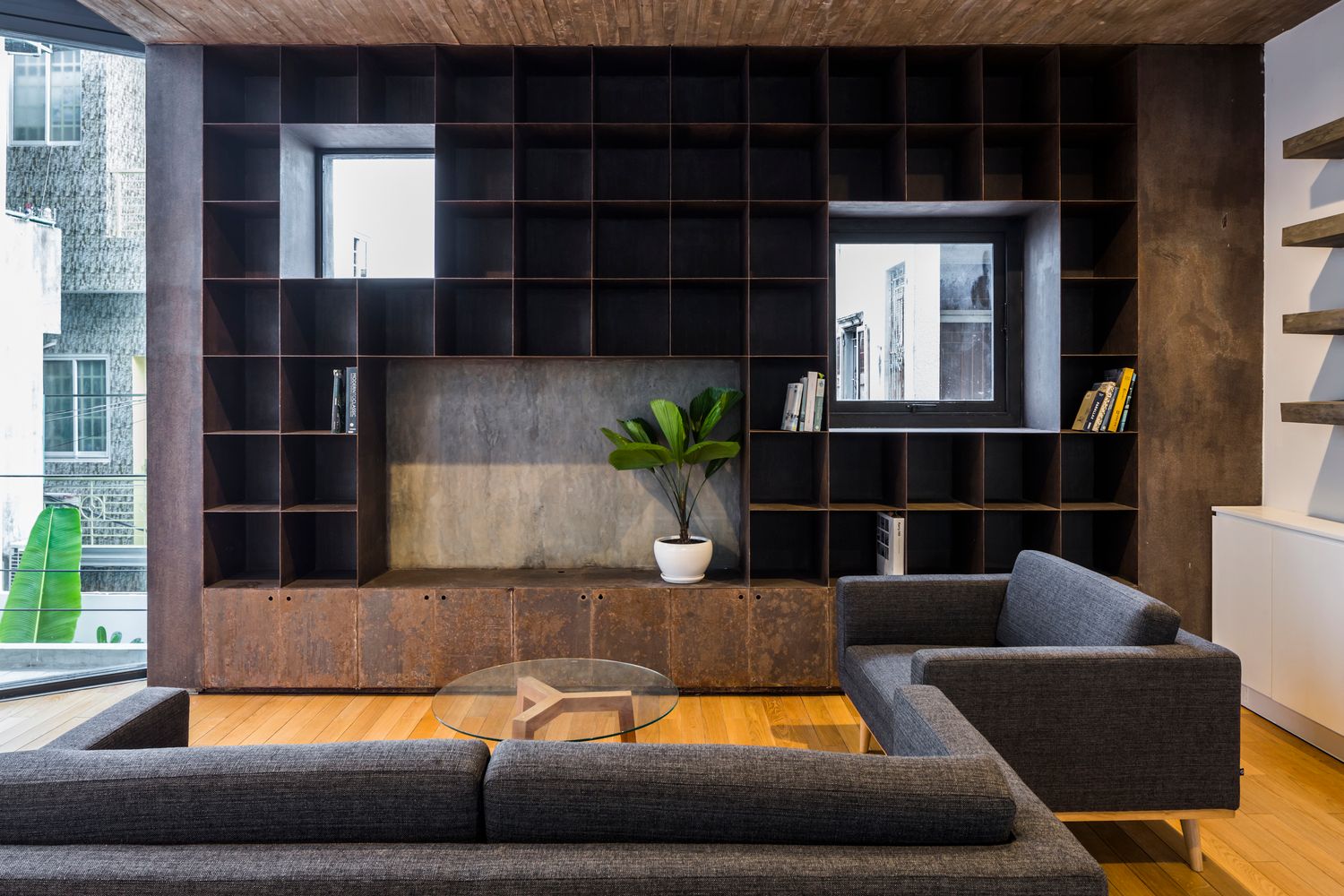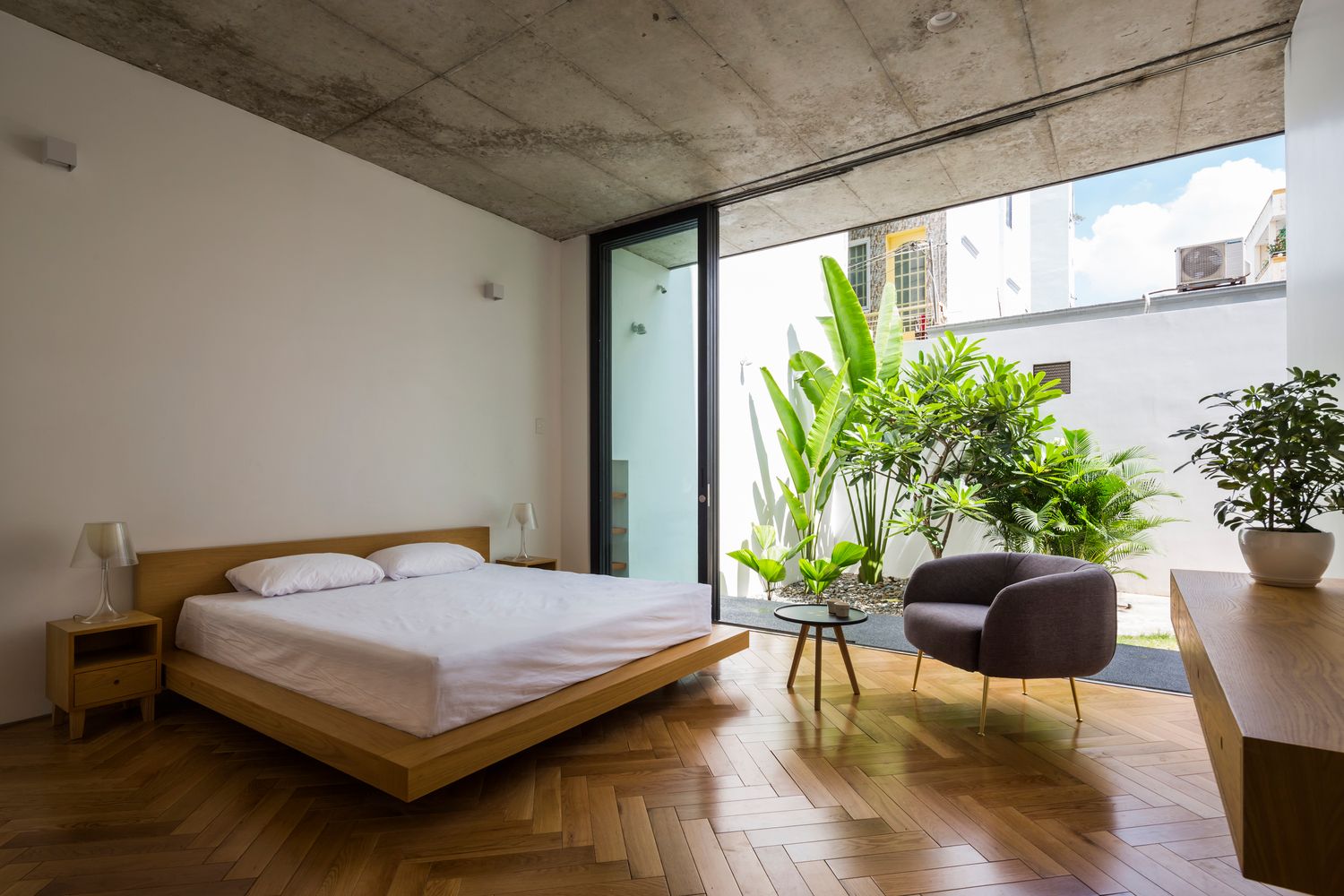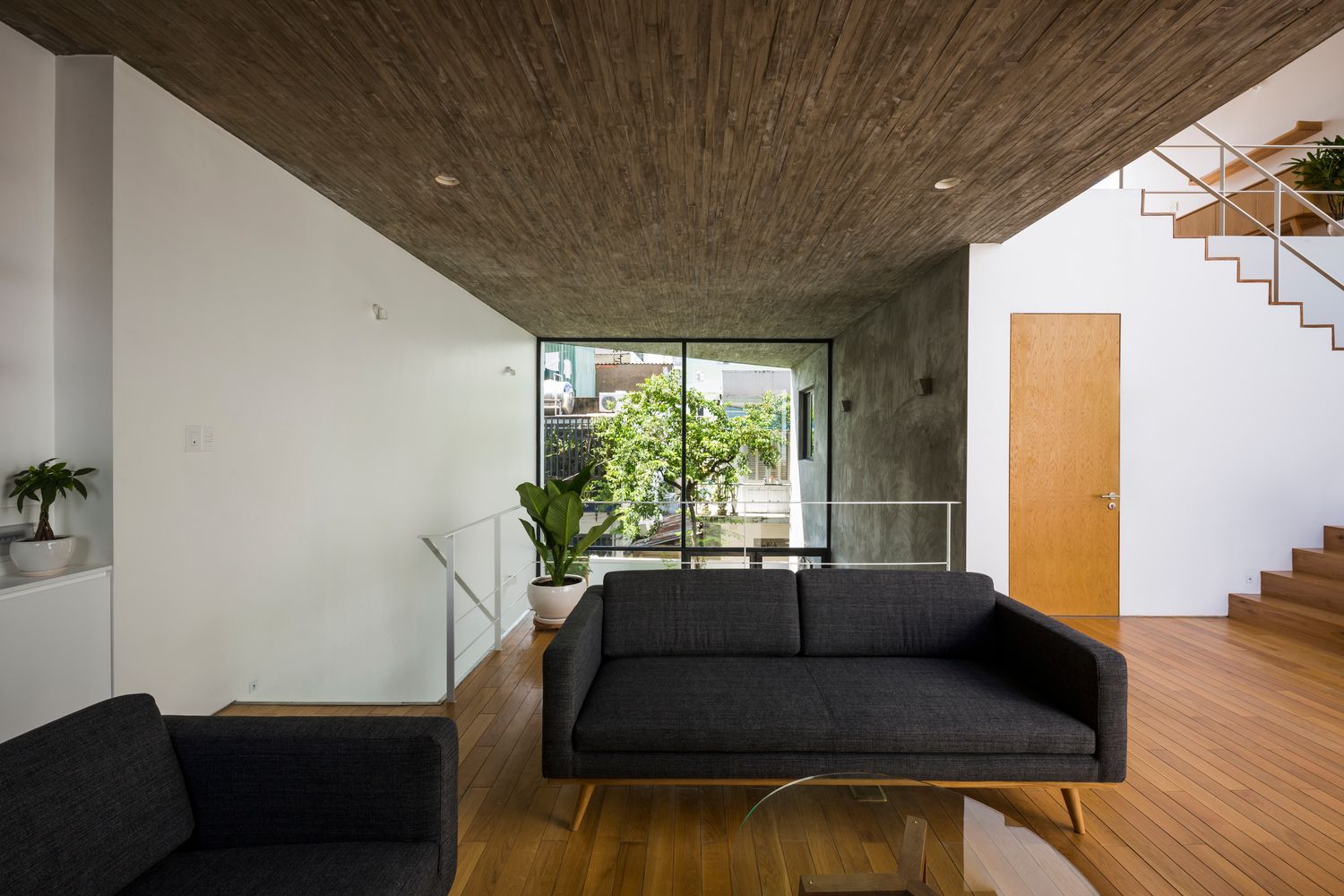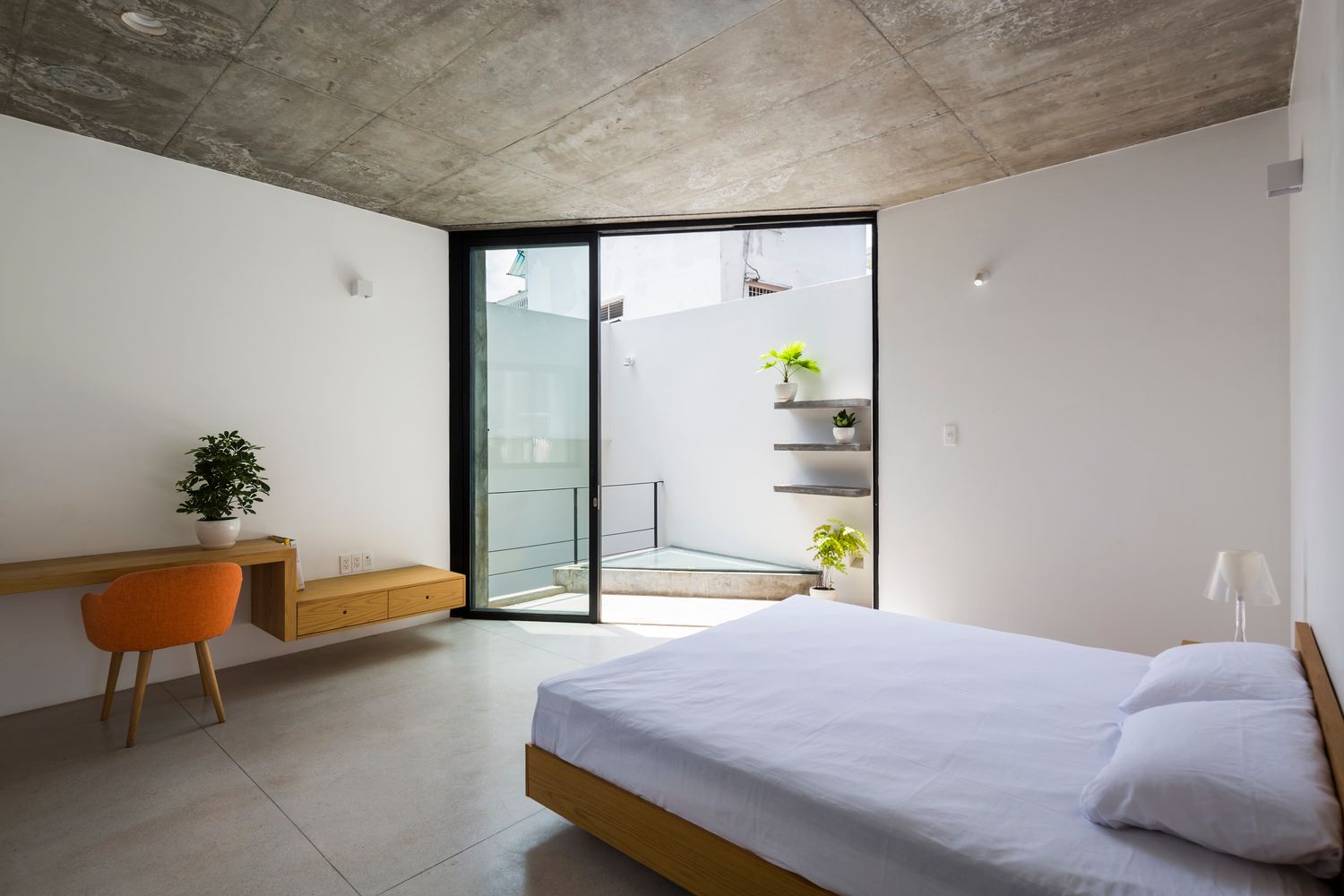 [Photos by Hiroyuki Oki via ArchDaily]
---

Related Article:
---