A French-built factory at 61 Trần Phú, Hanoi is being destroyed to make way for a multi-purpose building.
According to Tuổi Trẻ, the colonial-era block of buildings has four facades facing Trần Phú, Lê Trực, Nguyễn Thái Học, and Hùng Vương streets. The street-side buildings are a staple of early 20th-century architecture, while the factory in the middle had a unique roof structure. At the time of writing, demolition work is already well underway.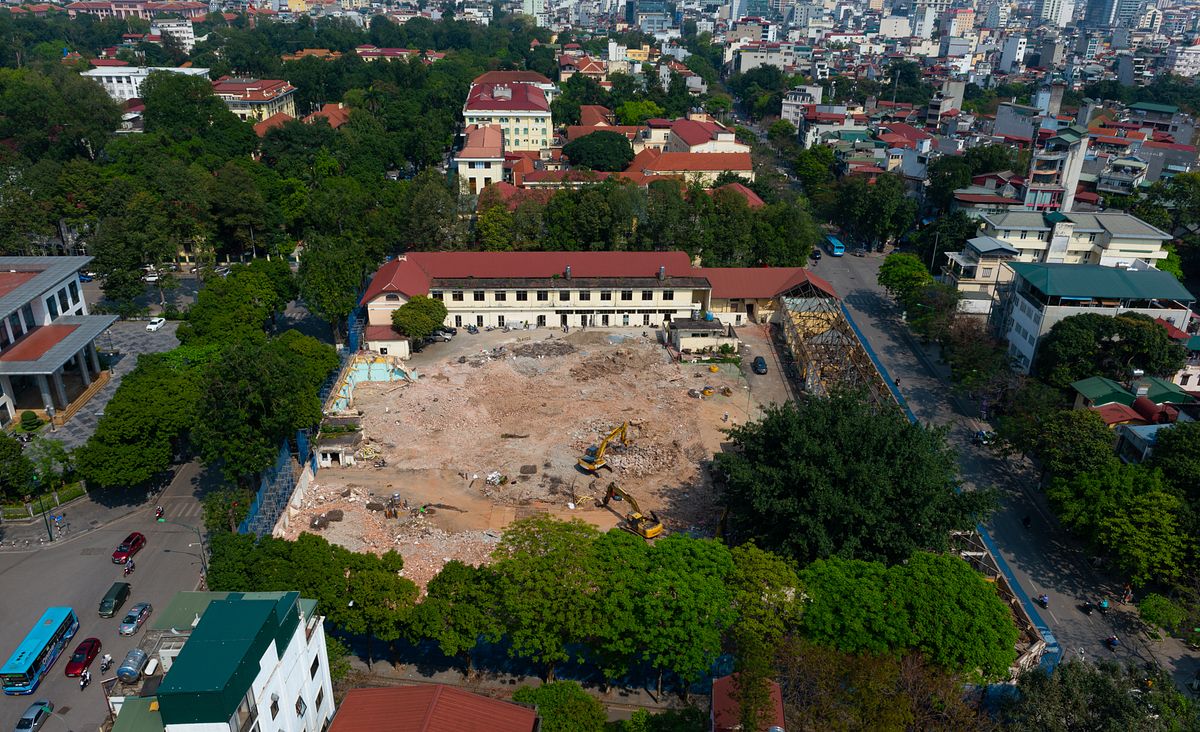 Back in 1996, the building was given to the Post and Telecommunication Equipment company (Postef) — a part of the Vietnam Post and Telecommunication group — to be developed as a research and development center. However, it was converted to commercial land for real estate development a few years later.
On the side of Lê Trực-Nguyễn Thái Học, the building has a plaque that commemorates the Hanoi People's Army shooting down an American plane in 1967. A Ba Đình District official told Tuổi Trẻ that since this is a municipal-level project, the district has no information and the plaque would "probably be destroyed along with the building." Since then, the district has asked Postef to preserve the relief during the construction process.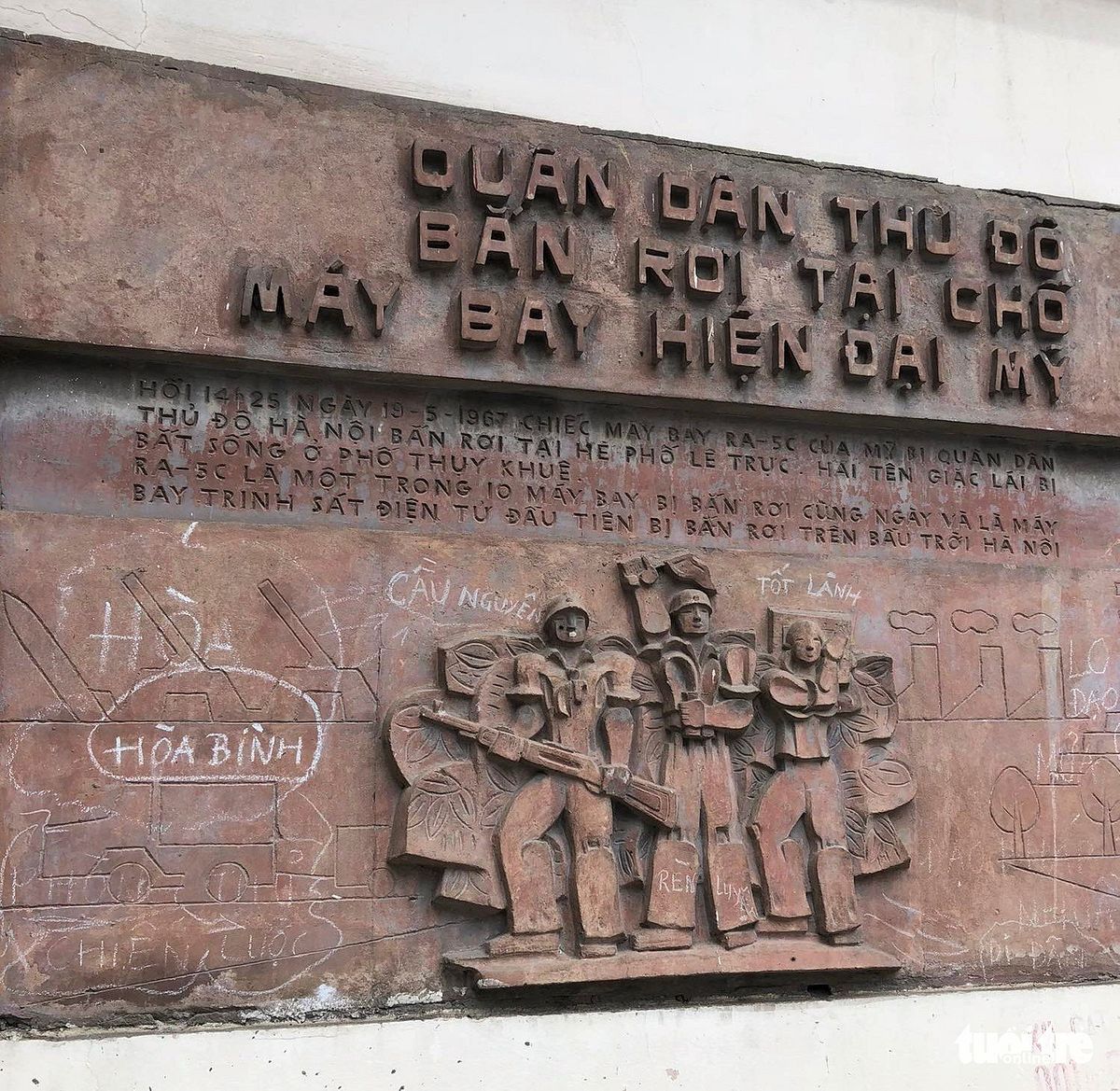 Rising in place of the factory will be an 11-story hotel-office building designed in a contemporary international style. After the newspaper shared a rendering of the new structure, many Hanoians took to social media to voice their concern that the new building would be incongruent with the neighborhood's architectural style.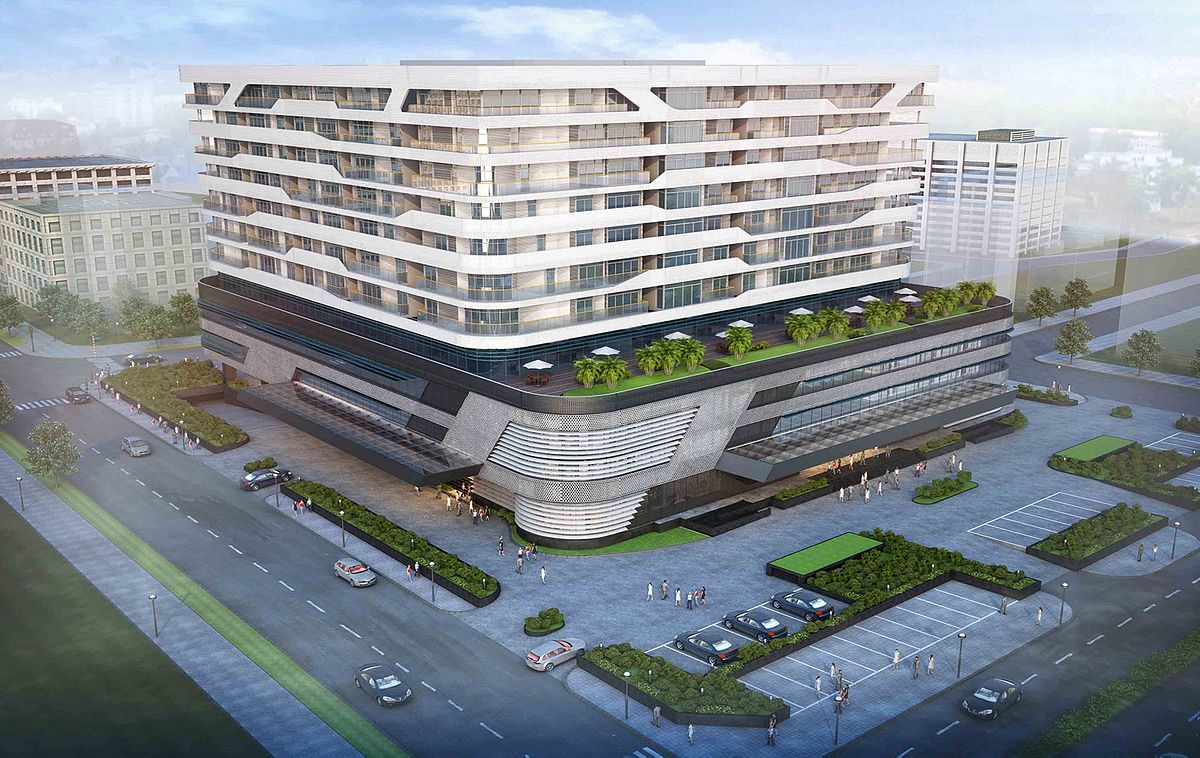 Martin Rama, the project director of the Center for Sustainable Urban Development, told Tuổi Trẻ that the new structure is an "attack" on the "personality" of the city. Rama suggested that while the high-rise could be built in the middle of the block, perhaps the street-side buildings, along with the plaque, should be preserved and renovated.
[Top photo by Tao Van Nguyen via Facebook user Martin Rama]