In the early 20th century, although Da Lat was little more than a fledgling hill station, a Swiss-built railway connected the town to the coast. With Thap Cham as its final destination, this 84-kilometer track regularly transported fresh fruit, vegetables and flowers to the coast, while shuttling tourists back in the other direction.
According to historian Tim Doling, the railway took almost 30 years to build. Construction commenced in 1903 with a 40-kilometer stretch from Thap Cham to Krong Pha. It took a full 16 years for this section of the route to reach completion. The second half, which led to Da Lat, rose from 186 meters above sea level to 1,550 meters over 44 kilometers.
This series of vintage black-and-white photographs, taken between 1920 and 1940, reveals the arduous process of building the tracks, the sections of mountains blown out to make space, and the pine tree-covered hills that lined the route.
The railway was once the main form of transport used for reaching Da Lat. Yet in 1969, local authorities deemed the line too unpopular to keep it in operation. After 1975, much of the track was dismantled and the cars and equipment were used for other purposes.
One of the stations, a structure that combines European and Central Highland aesthetics, remains partially intact; and in 1991, authorities restored a seven-kilometer section connecting Da Lat Station to Trai Mat Station. What's more, earlier this year, Lam Dong provincial authorities earmarked a US$431 million fund to restore the entire railway. So perhaps the route below may no longer be resigned to mere monochrome images from history.
Take a look below: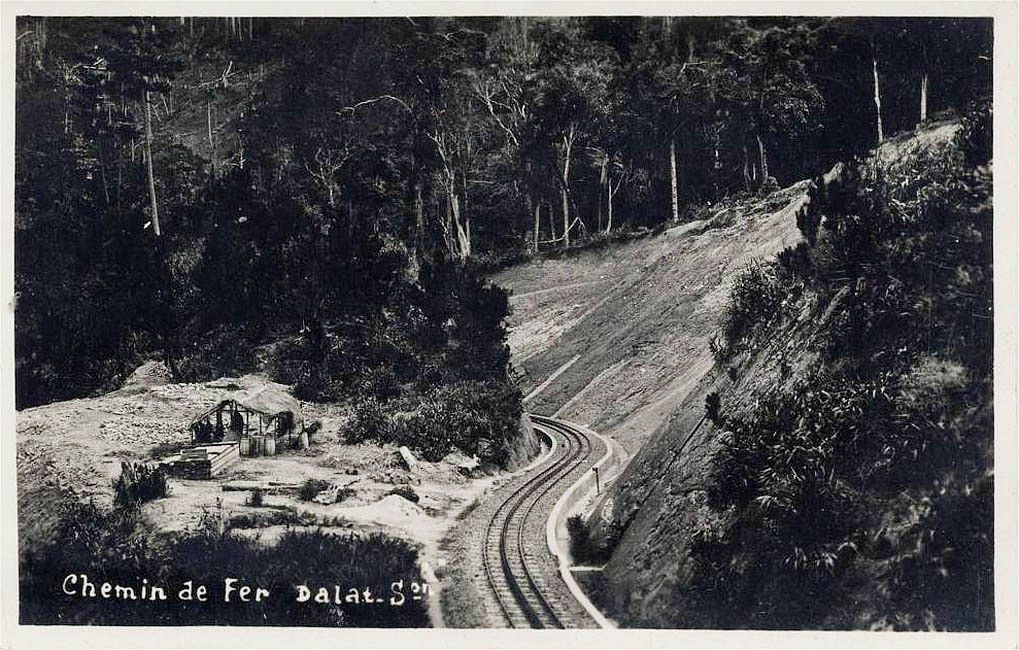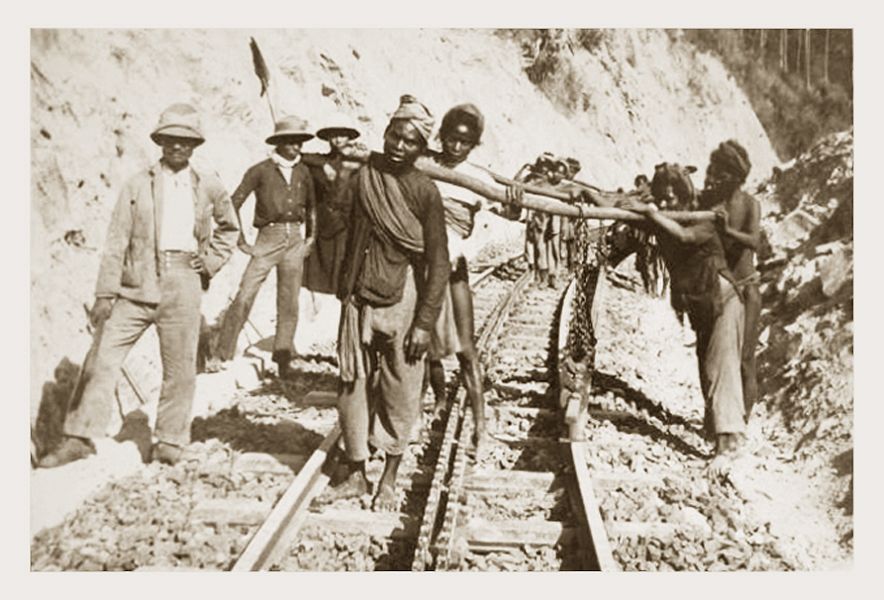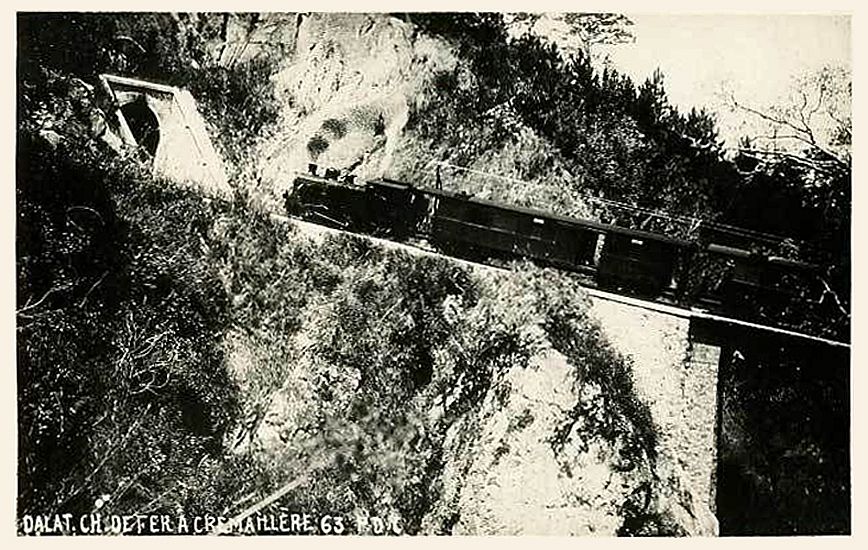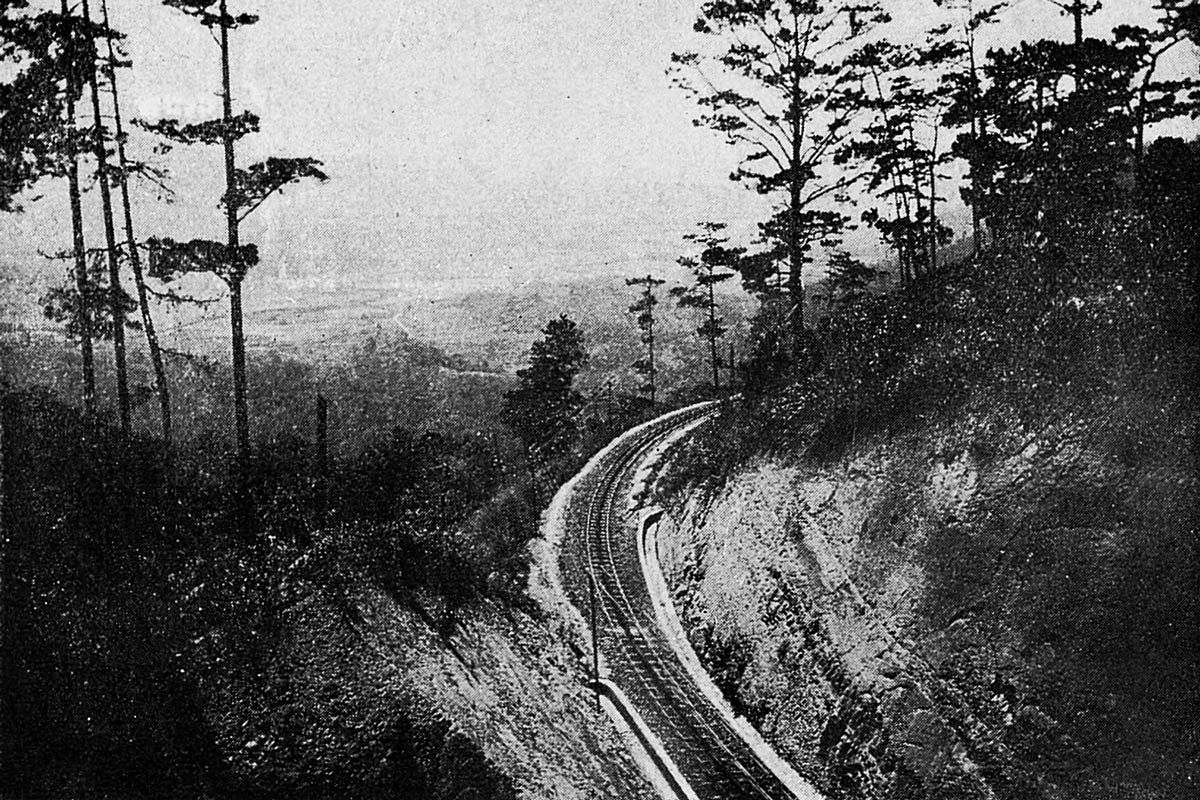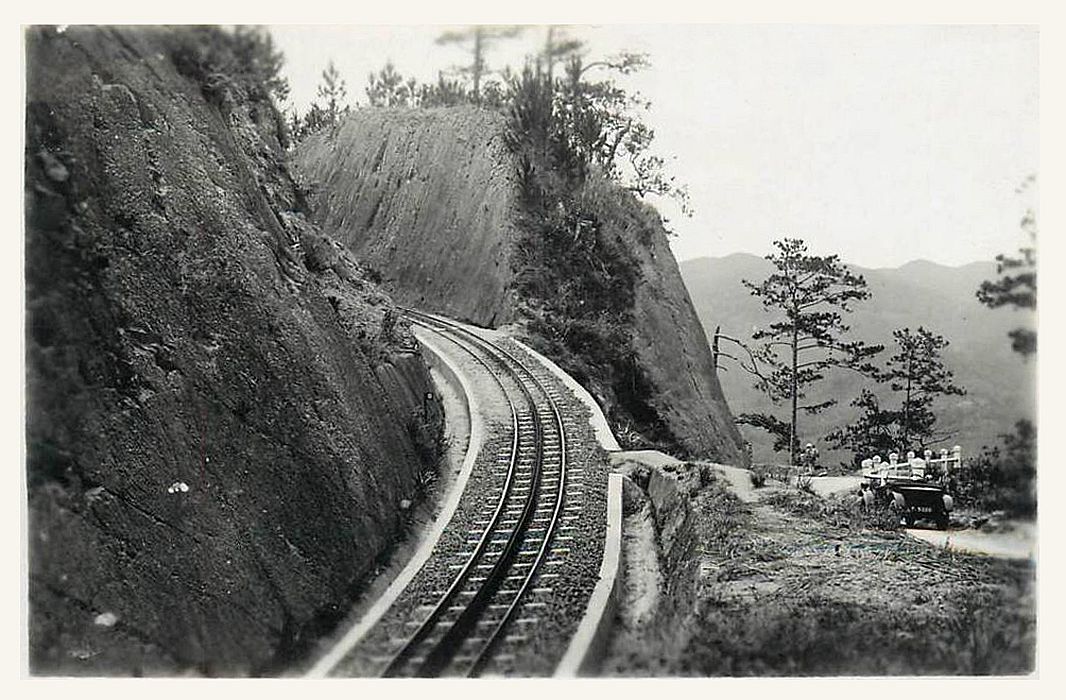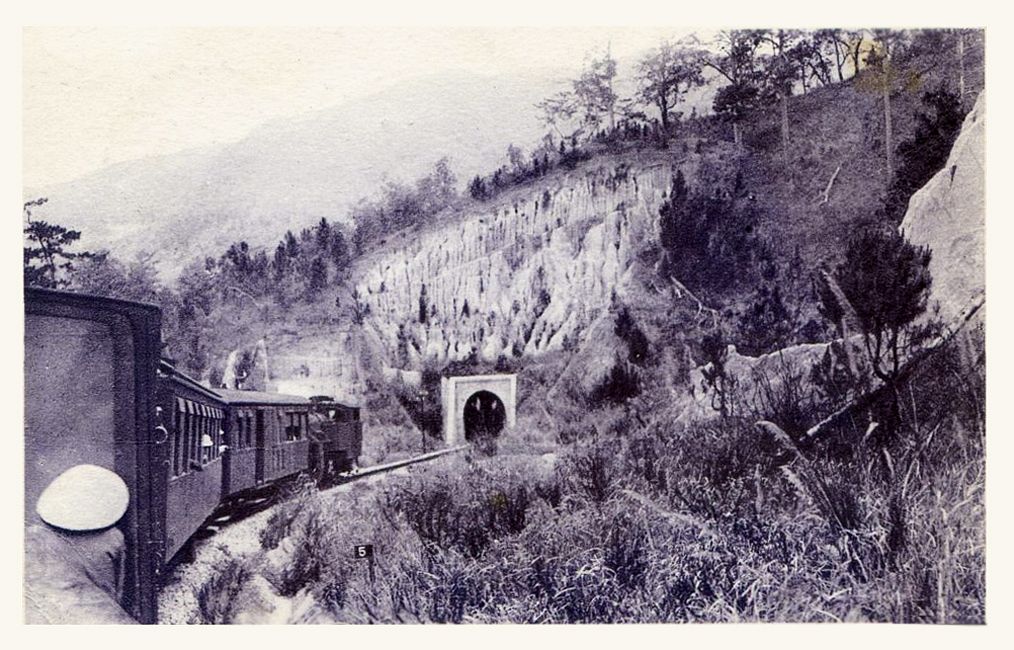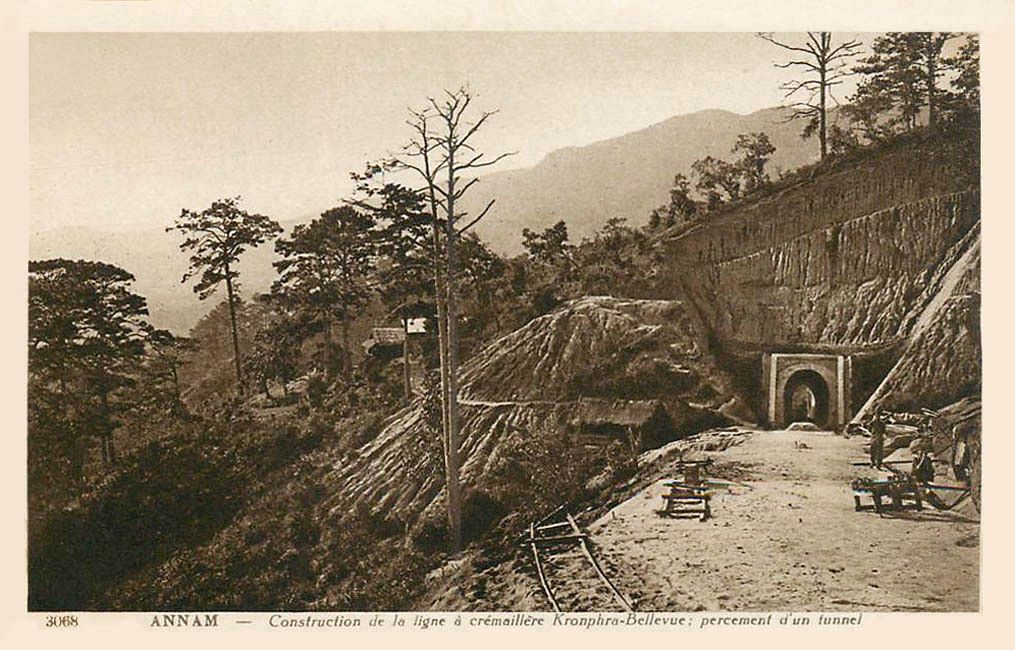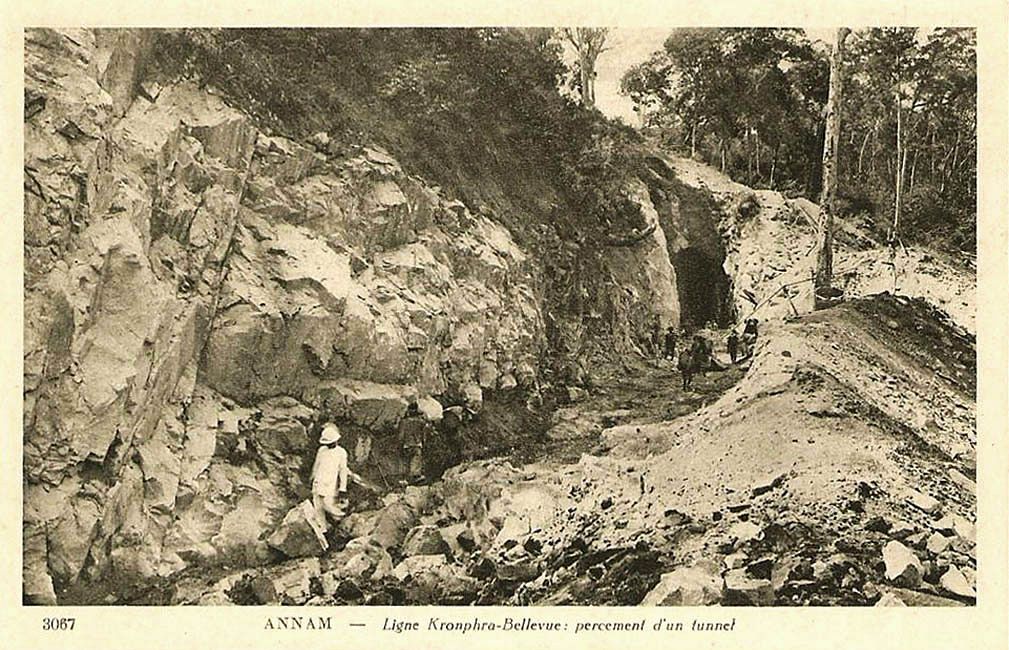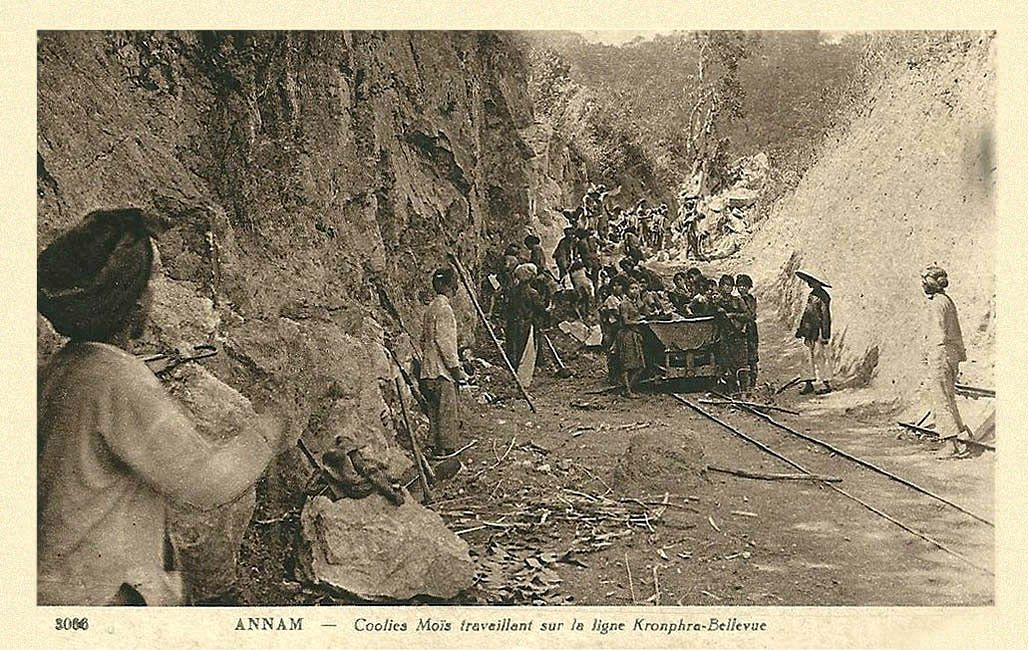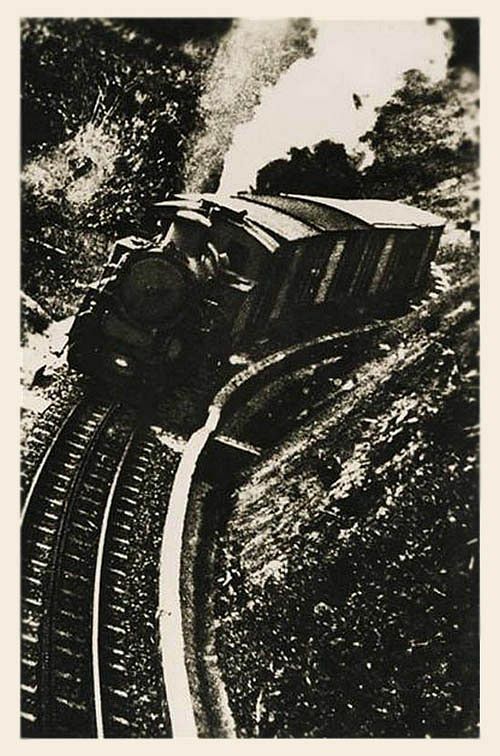 [Photos via Flickr user manhhai]
---

Related Articles:
---