On Saturday night, a 129-year-old church in Nam Dinh province caught fire, damaging one of Vietnam's oldest religious structures.
According to VietnamNet, the blaze began around 11pm, engulfing the historic Trung Lao Church in flames. Nearby residents heard the church bell ringing late into the night, VietnamNet reports in another article, as those who noticed the fire early sounded the bell to alert households in the area.
Over the course of several hours, fire fighters from four fire trucks extinguished the flames, reports VnExpress, a challenge due to the church's location in a windy area. The ironwood structure, built in 1888, featured a unique combination of Gothic architecture and Vietnamese traditional design, according to Zing. As early as 1596, missionaries preached to a congregation in the area; however, the current building was constructed in the 19th century.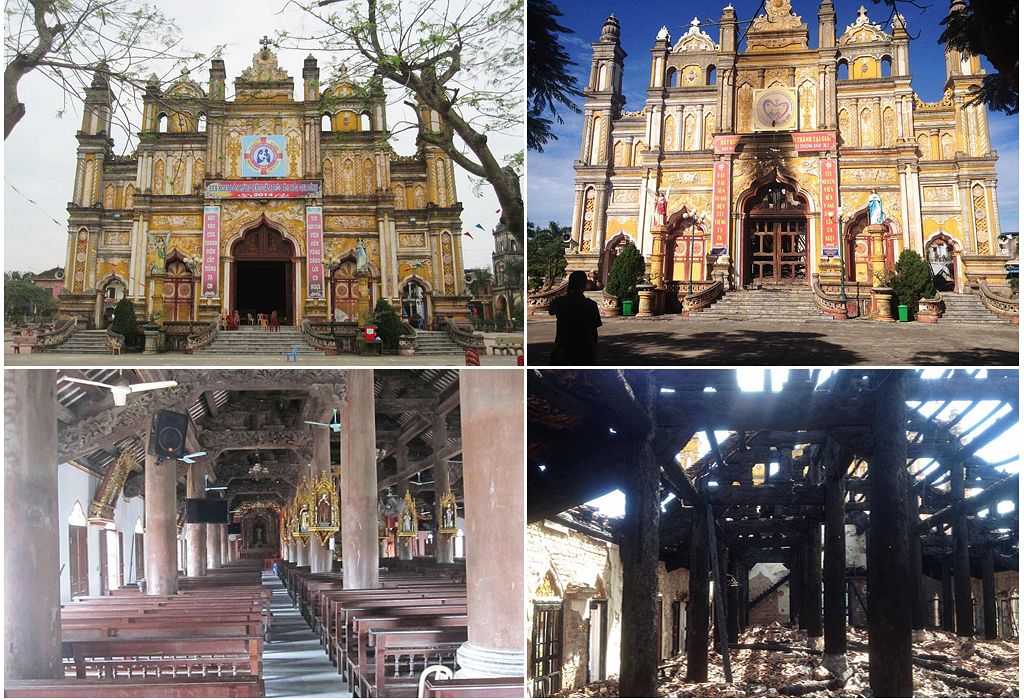 Authorities say the fire began as a result of a possible short circuit in one of the church's storerooms, where flammable materials such as cloth and books were kept, VnExpress reports. By 7am the following morning, fire fighters had managed to put out the blaze, according to VietnamNet; however, Trung Lao's roof and interior were severely damaged in the incident.
[Photo via VnExpress]
---
Related Articles:
---