Last week, world leaders convened in Da Nang for the 2017 Asia-Pacific Economic Cooperation (APEC) summit, creating a major trade pact in the process.
This was the second time Vietnam hosted the annual APEC summit, which includes numerous low-level meetings throughout the year, culminating in the Economic Leaders' Week. Vietnam last held the summit in Hanoi in 2006.
APEC is a forum that includes 21 member countries from around the Pacific Rim, with global powers such as the United States, Canada, Russia, Japan, South Korea and China acting as the most prominent participants.
The leaders' meeting, held on Saturday at the Intercontinental Sun Peninsula resort, featured US President Donald Trump, Chinese President Xi Jinping, Japanese Prime Minister Shinzo Abe, Russian President Vladimir Putin, Canadian Prime Minister Justin Trudeau, Australian Prime Minister Malcolm Turnbull and newly elected Prime Minister of New Zealand Jacinda Ardern, along with other heads of state from South America, North America and Asia.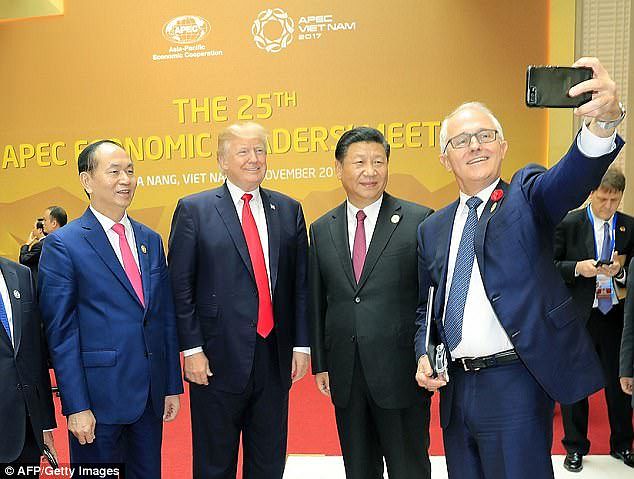 Intense security precautions shut down parts of Da Nang throughout the week.
One of the biggest questions heading into APEC was the fate of the Trans-Pacific Partnership (TPP), a massive trade pact that consisted of 12 nations until Trump pulled the US out of the agreement in January.
POLITICO reports that after a confusing few days of contradictory statements and mixed signals, the 11 remaining TPP members - Australia, Brunei, Canada, Chile, Japan, Malaysia, Mexico, New Zealand, Peru, Singapore, and Vietnam - agreed to the framework of a new agreement, called the Comprehensive and Progressive Agreement for Trans-Pacific Partnership (CPTPP).
Much work remains to be done before CPTPP becomes a fully fleshed out deal, and it will look much different without the involvement of the US, but the signatories hailed the progress as a success.
The CPTPP was announced the morning after Trump delivered a speech to the APEC CEO Summit on Friday in which he denounced large, multilateral trade deals and reaffirmed his commitment to bilateral agreements.
It was a busy week of diplomacy for Vietnam, as President Trump flew from Da Nang to Hanoi for a state visit after APEC, followed shortly thereafter by President Xi.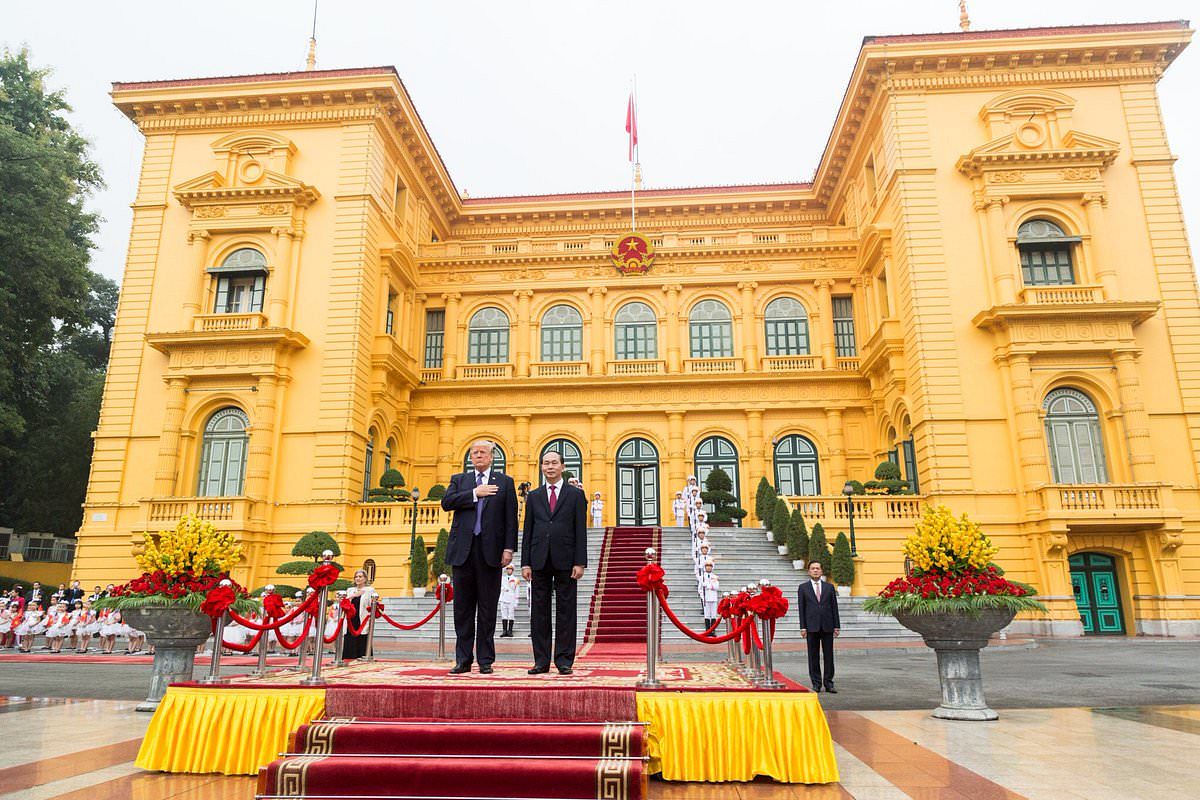 Reuters reports that during a press conference with Vietnamese President Tran Dai Quang on Sunday, Trump offered to help in the ongoing territorial dispute in the East Sea. "If I can help mediate or arbitrate, please let me know. I'm a very good mediator and arbitrator," Trump said.
However Trump's offer has not received a direct response from any of the nations involved in the dispute, according to the South China Morning Post. Quang said: "It is our policy to settle disputes in the South China Sea through peaceful negotiations."
Meanwhile Philippine President Rodrigo Duterte told the news source: "We have to be friends. The other hotheads would like us to confront China and the rest of the world on so many issues. The South China Sea is better left untouched, nobody can afford to go to war."
[Photo via Boston Herald]
---
Related Articles:
---