Is stationery falling out of fashion?
On April 21, Nanjing High School in Chongqing – a city in southwest China – held a ceremony to celebrate its top 20 students by awarding each of them with 2.5 kilograms of raw pork, as reported by the People's Daily. Each slab of meat came attached to a red ribbon that read "share success."
These 20 students were rewarded for having scored the highest marks in a mock test in preparation for gaokao – the national test for higher education's entrance. The school even encourages students to prepare a meal for their parents as a gesture of gratitude.
The story instantly became a social media sensation on popular microblogging sites such as Sina Weibo. While many praised the practice as practical and creative, a number of commenters also called the school out for being exclusionary to Chinese Muslims, whose religious practices prohibit pork consumption.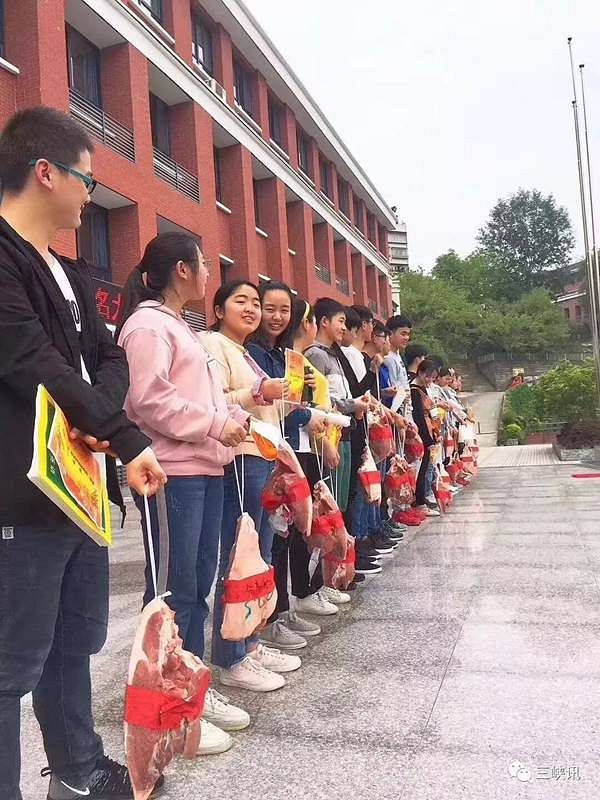 Some Chinese high schools are no stranger to this practice. In 2016, the South China Morning Post reported that Shiqiaotou Town middle school in Wenling, a city in Southeastern China, presented 45 students who scored high marks in a semester's exam with pork chops. Twenty-two 2.5 kilogram cuts were awarded to the top tier while the second tier received 1.5 kilogram cuts.
The principle of Shiqiaotou Town middle school said in 2016 that the pork gifting tradition started three years ago, adding that awarding pork is down-to-earth and the meat can be shared among family members. A student who has won the prize twice also claimed that his father had sent half the pork portion to relatives as a way to inform them about his son's achievements. Is this the most adorable form of humblebrag?
[Photo via People's Daily]
---

Related Articles
---