If the bánh mì dress wins the popular vote, Vietnam might have a legitimate shot at claiming the top prize at this year's upcoming Miss Universe.
To say that Vietnam enjoys beauty pageants is an understatement: the country relishes these contests with a vehemence that one usually associates with the World Cup or presidential elections. Maybe that's why there are so many of them, churning out a gaggle of fresh beauty queens every quarter like clockwork. Nonetheless, Miss Universe Vietnam remains the most coveted title of the bunch, as the winner gets to represent the country in its global installment.
The latest cycle of Miss Universe Vietnam will probably remain the most memorable in the mind of fans. In January this year, a historic moment happened when the competition crowned 25-year-old H'Hen Nie Miss Universe, the first winner from an ethnic minority group. Nie is a member of the E De ethnic minority in the Central Highlands who won the hearts of viewers and judges thanks to her articulate interview answers and down-to-earth personality.
Her title also sparked a national conversation on racial diversity, a rare topic in Vietnam's public discourse. As Vietnam gears up for the upcoming international Miss Universe happening this December in Bangkok, H'Hen Nie has once again made national headlines — this time, in the form of a bánh mì evening gown.
To prepare for the competition, local fashion designers were asked to submit an outfit representing Vietnam in the National Costume round. The six finalists were recently revealed with their design modeled by Nie herself. Each of the finalists came up with a distinct ensemble inspired by Vietnamese culture, such as the Mid-Autumn Festival, lanterns, Hang Trong traditional paintings, Hoi An, Nguyen-dynasty dragon and bánh mì.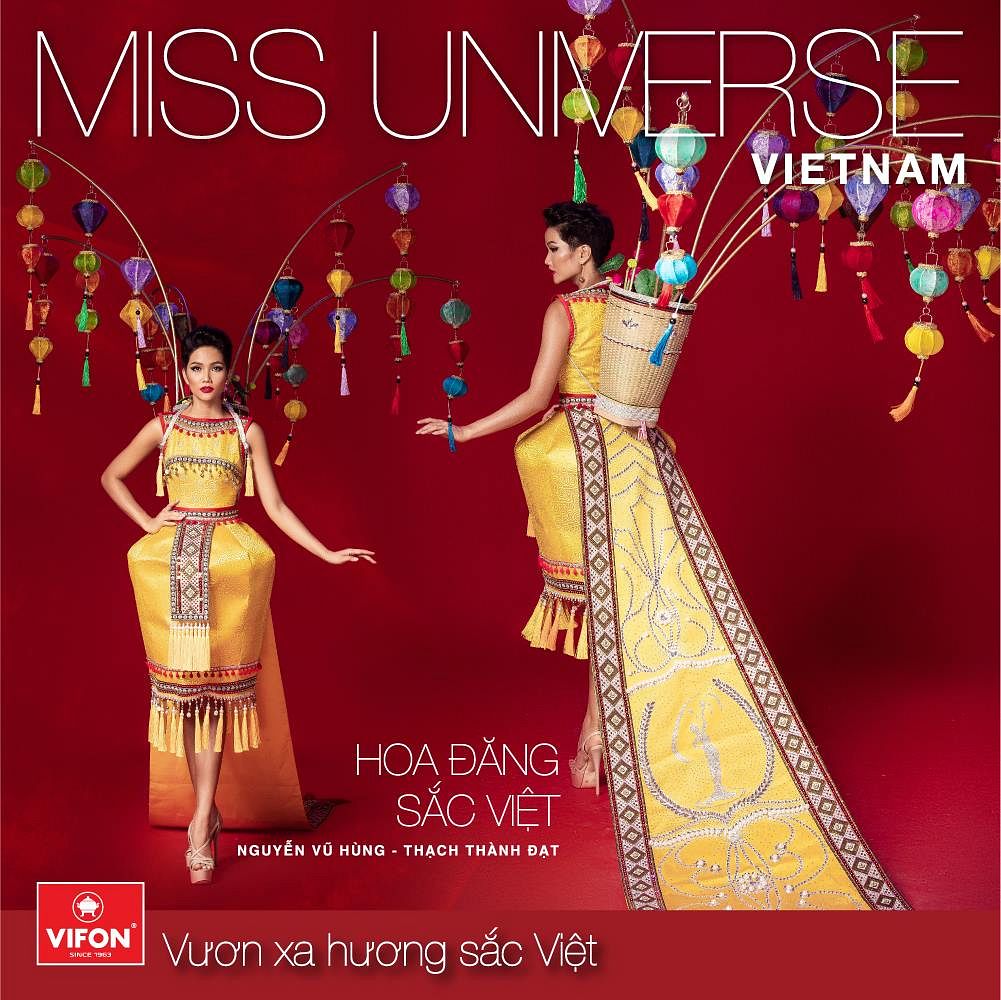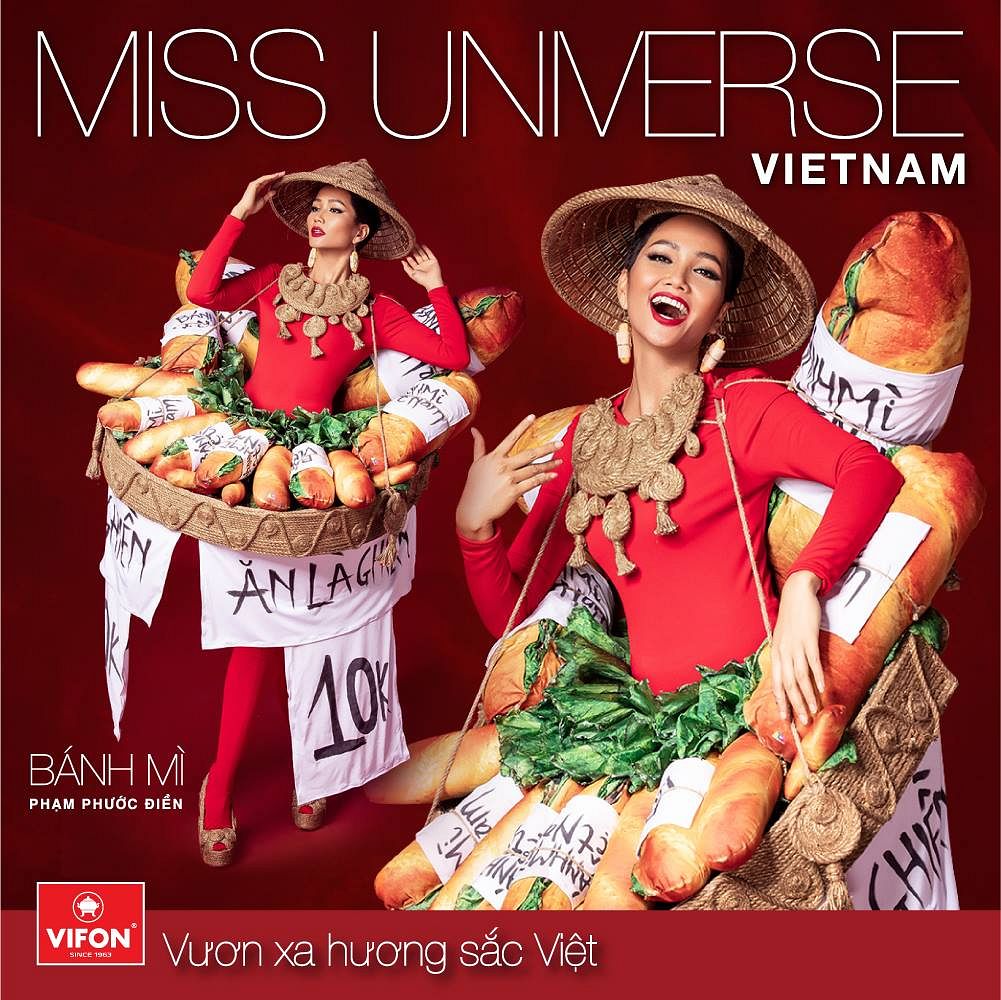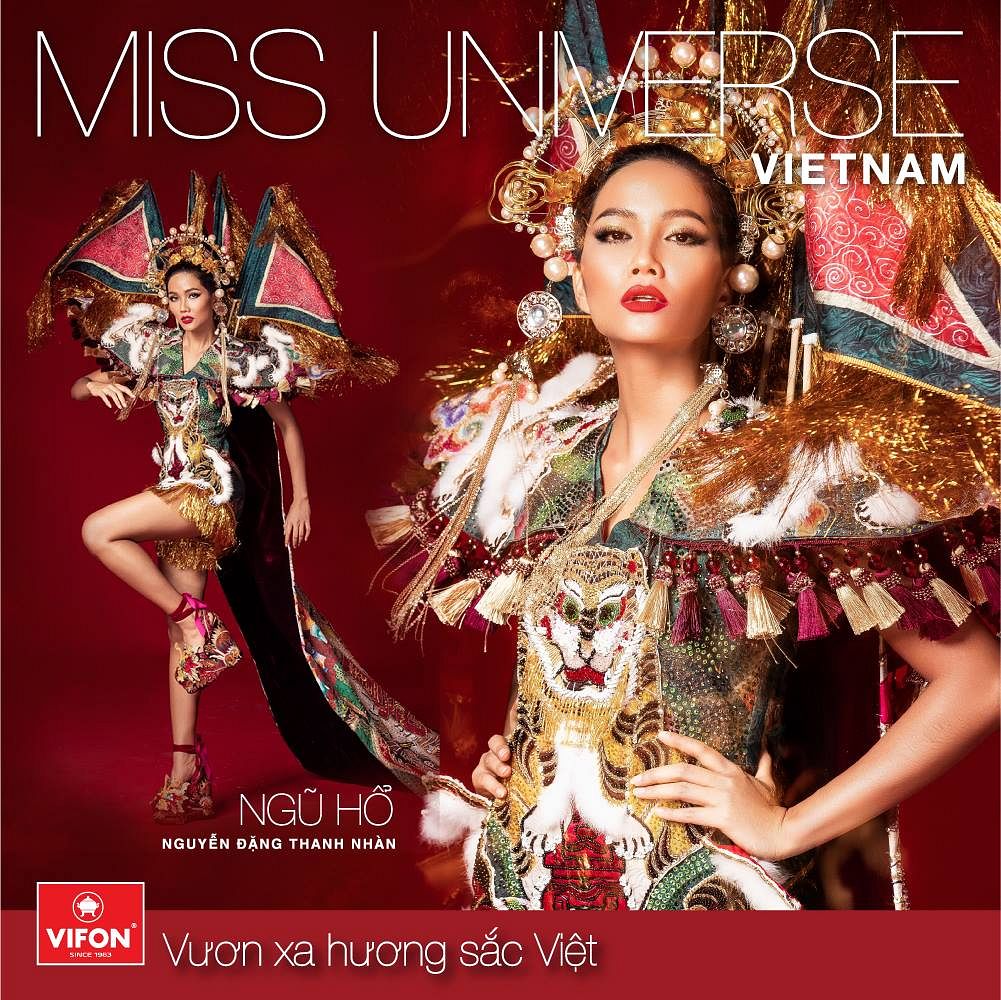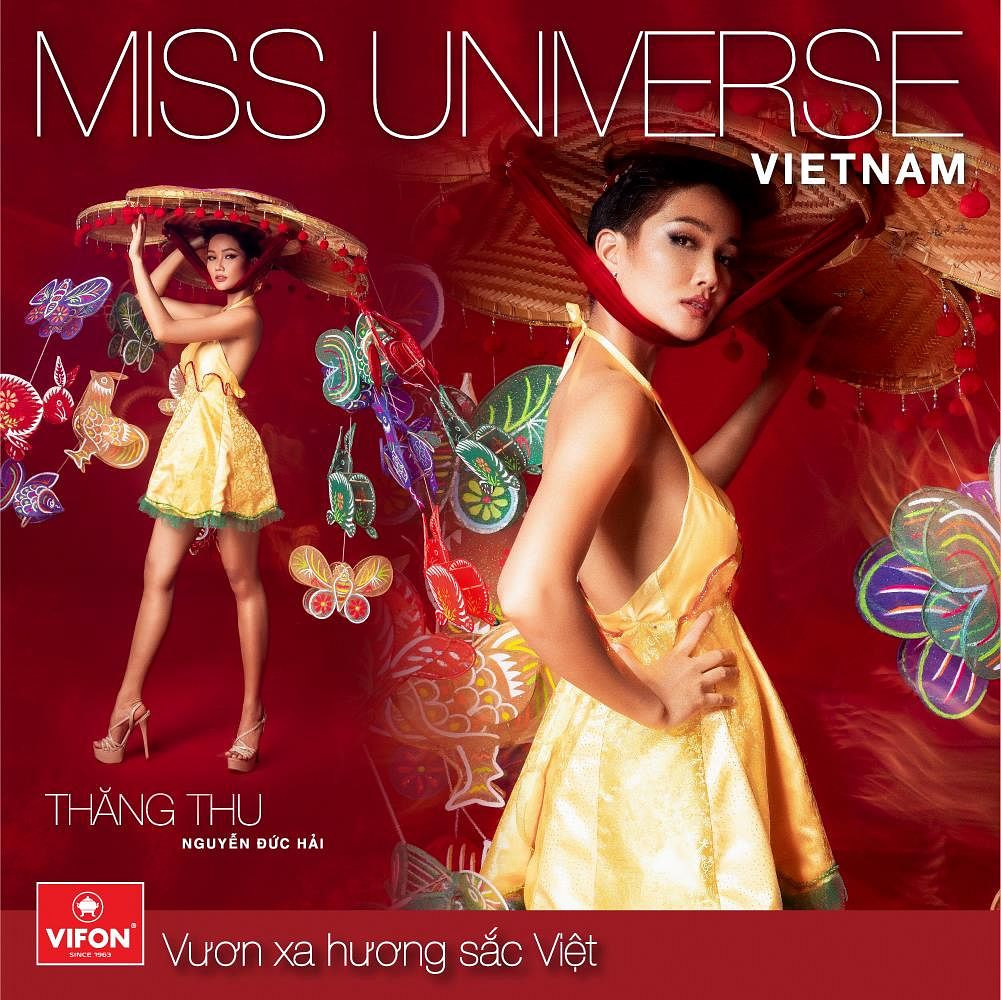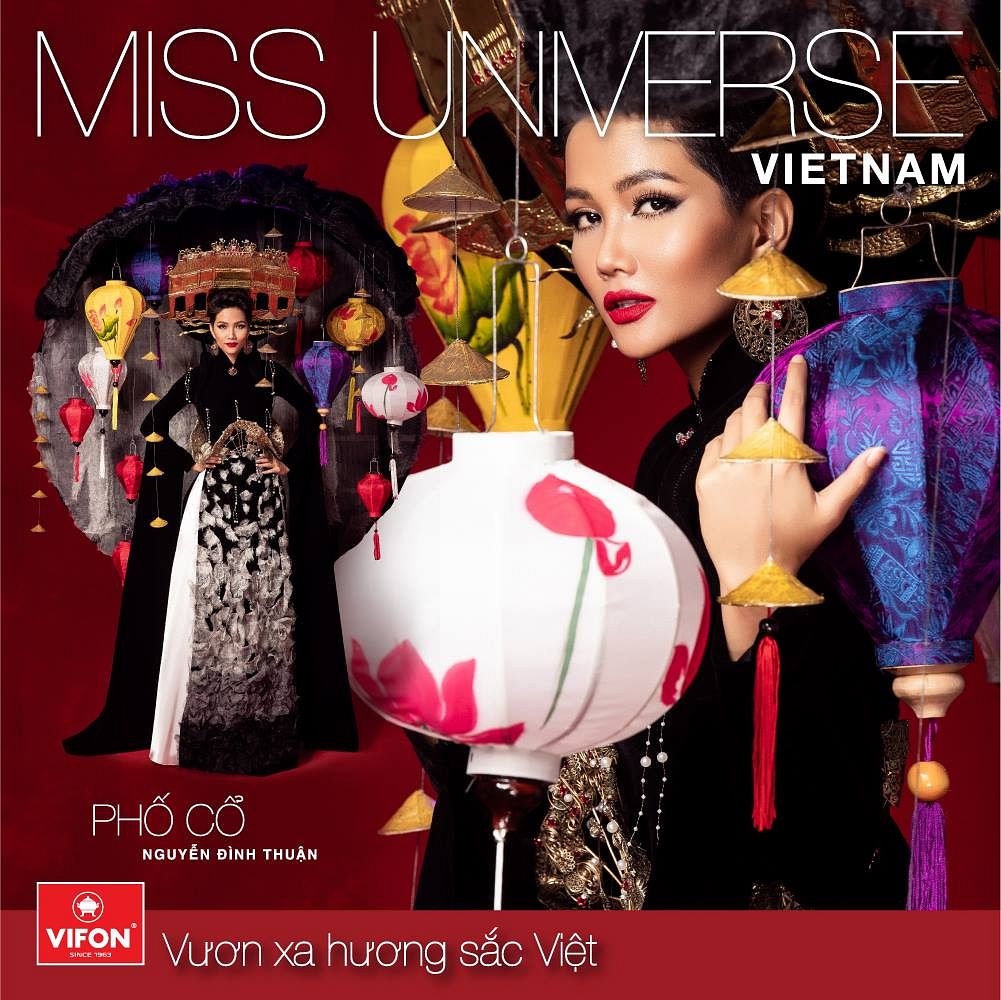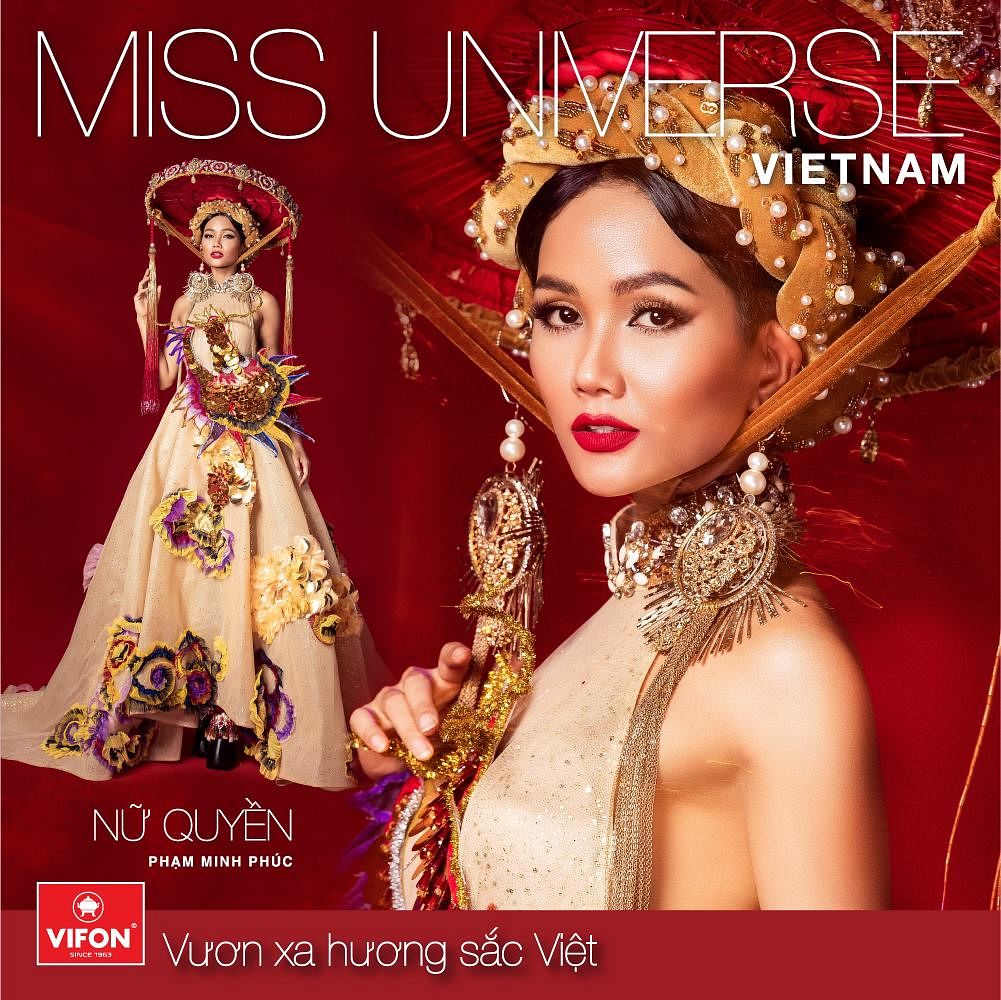 The latter, designed by Pham Phuoc Dien, emerged as the most controversial design of the six, garnering polarizing opinions. With the ensemble, Nie plays the role of a bánh mì vendor carrying a tray of bread around her waist. Many have showered the bánh mì-inspired style with praise, calling it "quirky," "out-of-the-box" and "very Vietnam." Detractors complain that, while the idea is indeed daring, the execution leaves much to be desired: the wrapping "paper" looks cheap, the red jumpsuit is too plain, etc.
Despite its rather serious name, the National Costume round is often a prime stage for countries to show off wacky designs. Before the bánh mì jumpsuit, Thailand and Malaysia also made food the inspiration for their costume previously with their durian- and nasi lemak-inspired dresses, respectively.
Netizens can vote for their favorite design on Miss Universe Vietnam's Facebook page from now until November 5. It might be interesting to see which idea will come out on top. At the time of writing, three costumes honoring Hang Trong paintings, Hoi An and bánh mì are neck and neck. Meanwhile, some creative netizens see this as the perfect chance to have some fun themselves, like Facebook user Quang Thai, who argues that there are many other iconic Vietnamese delicacies deserving of the limelight. See for yourself below: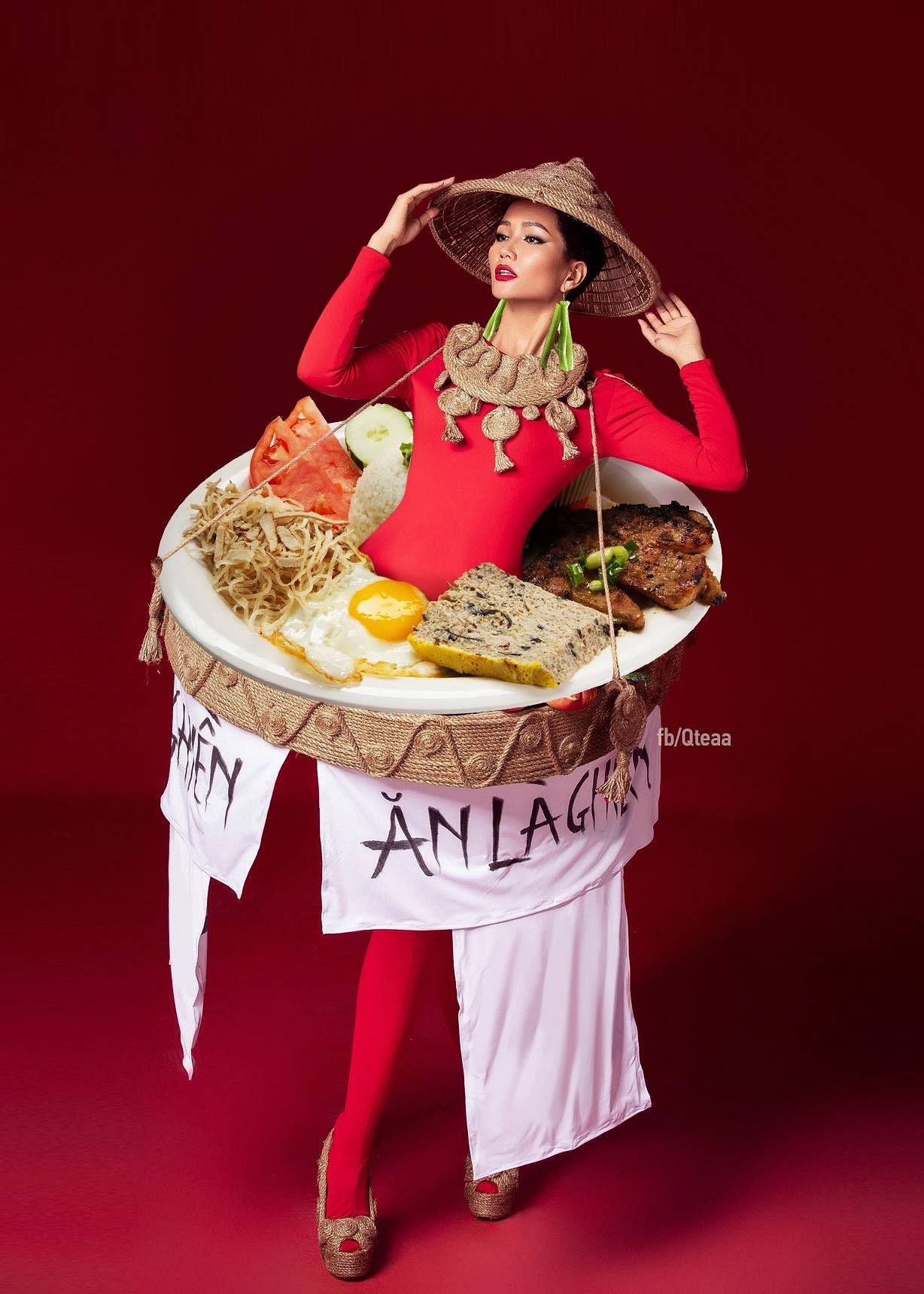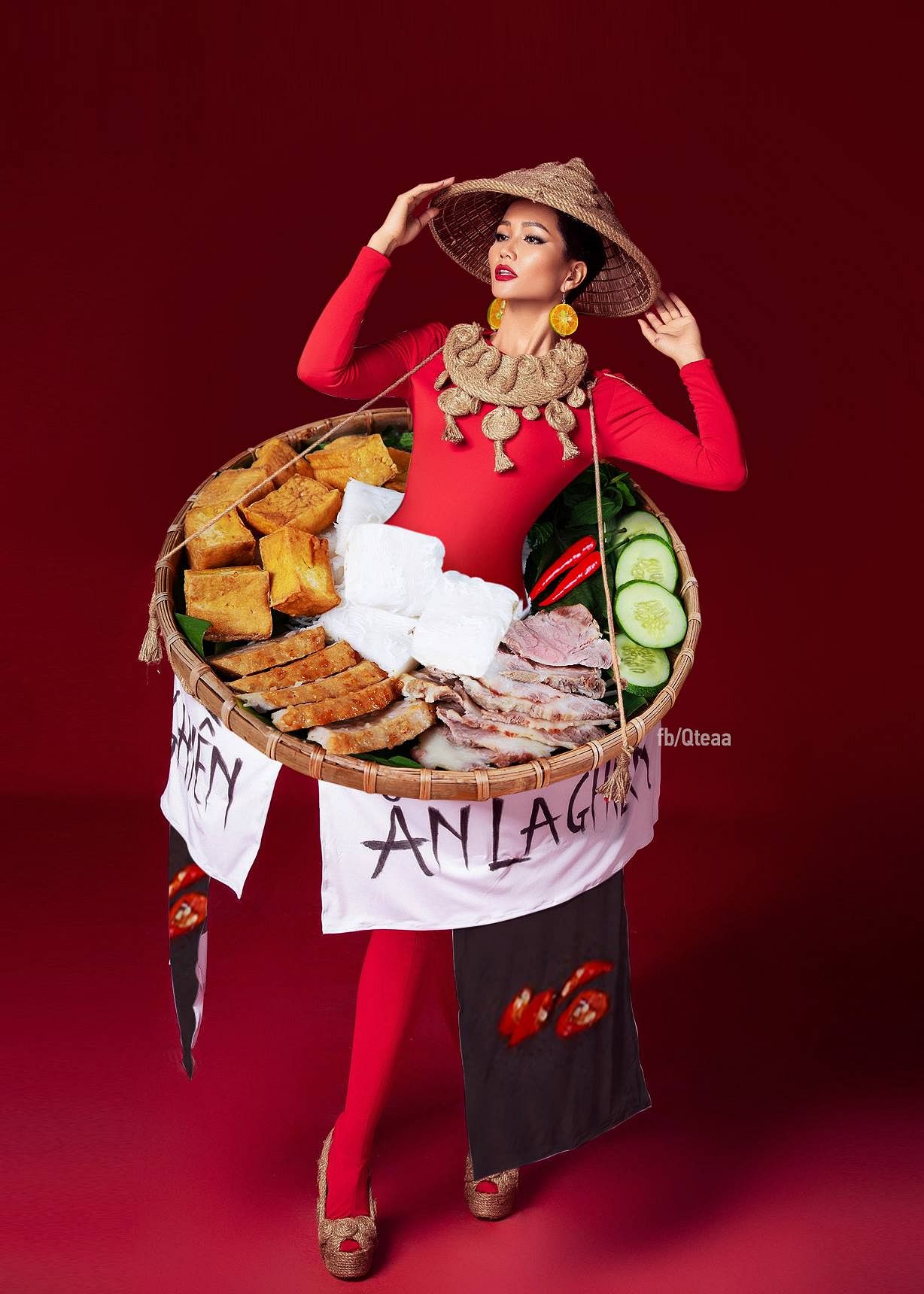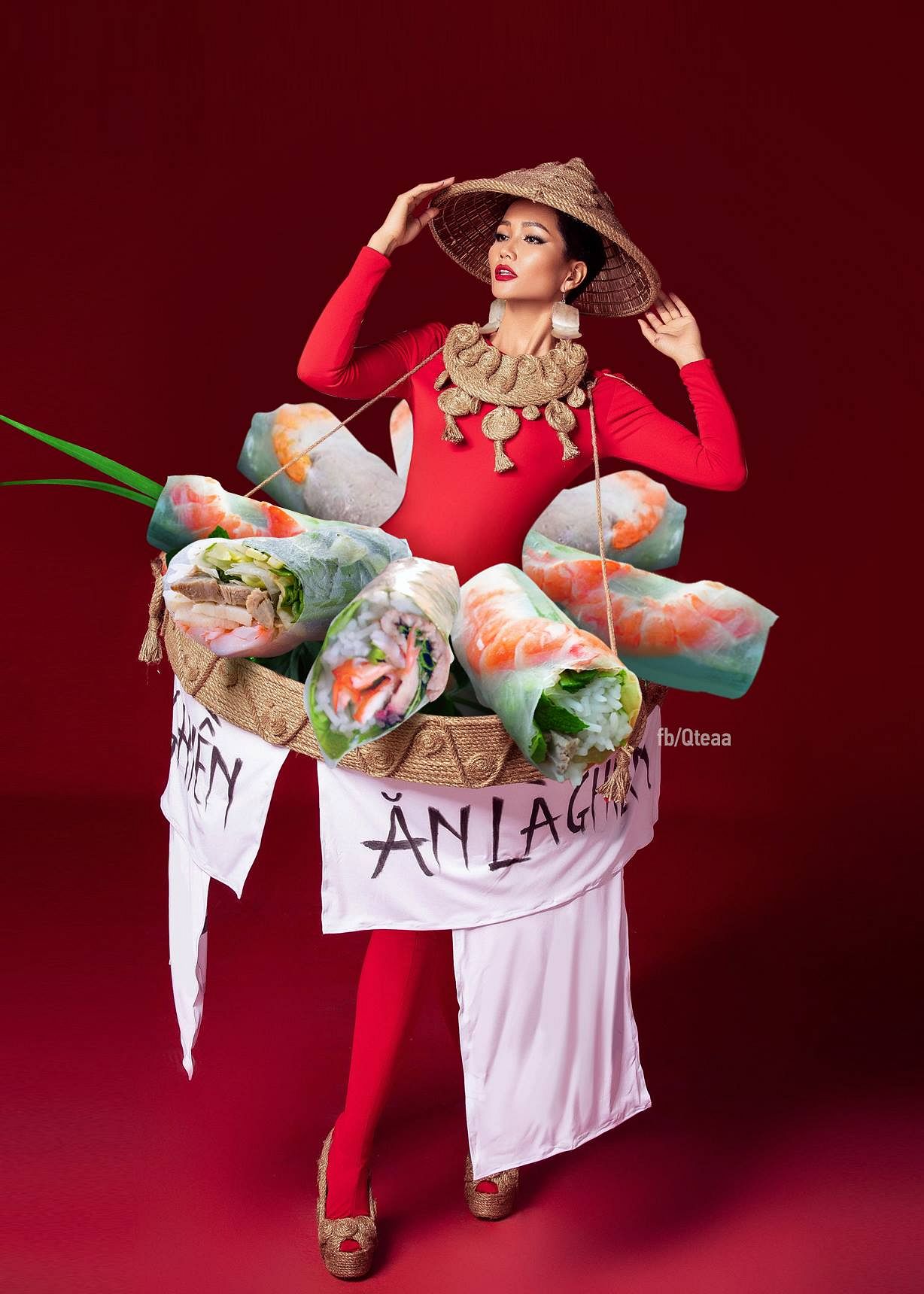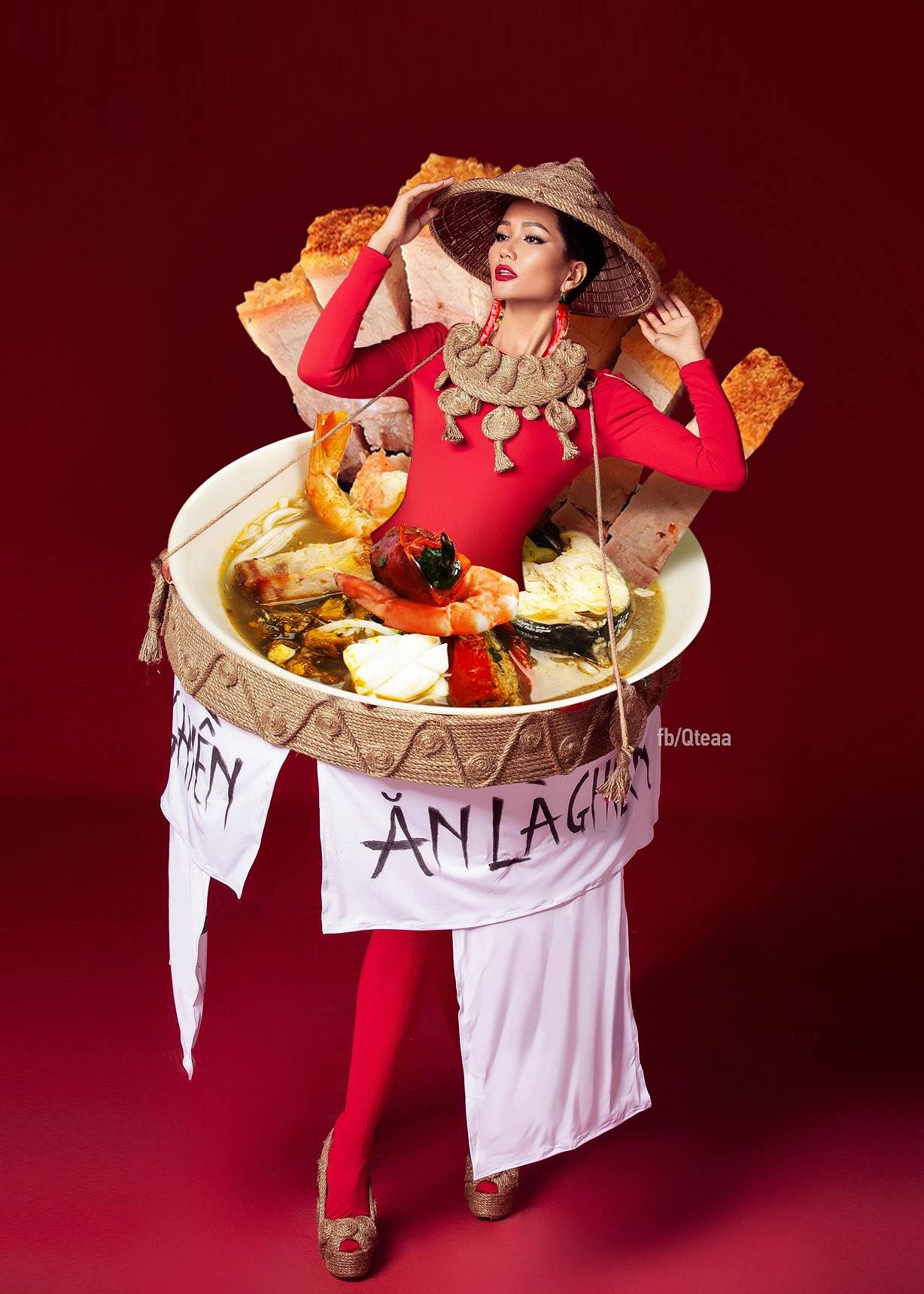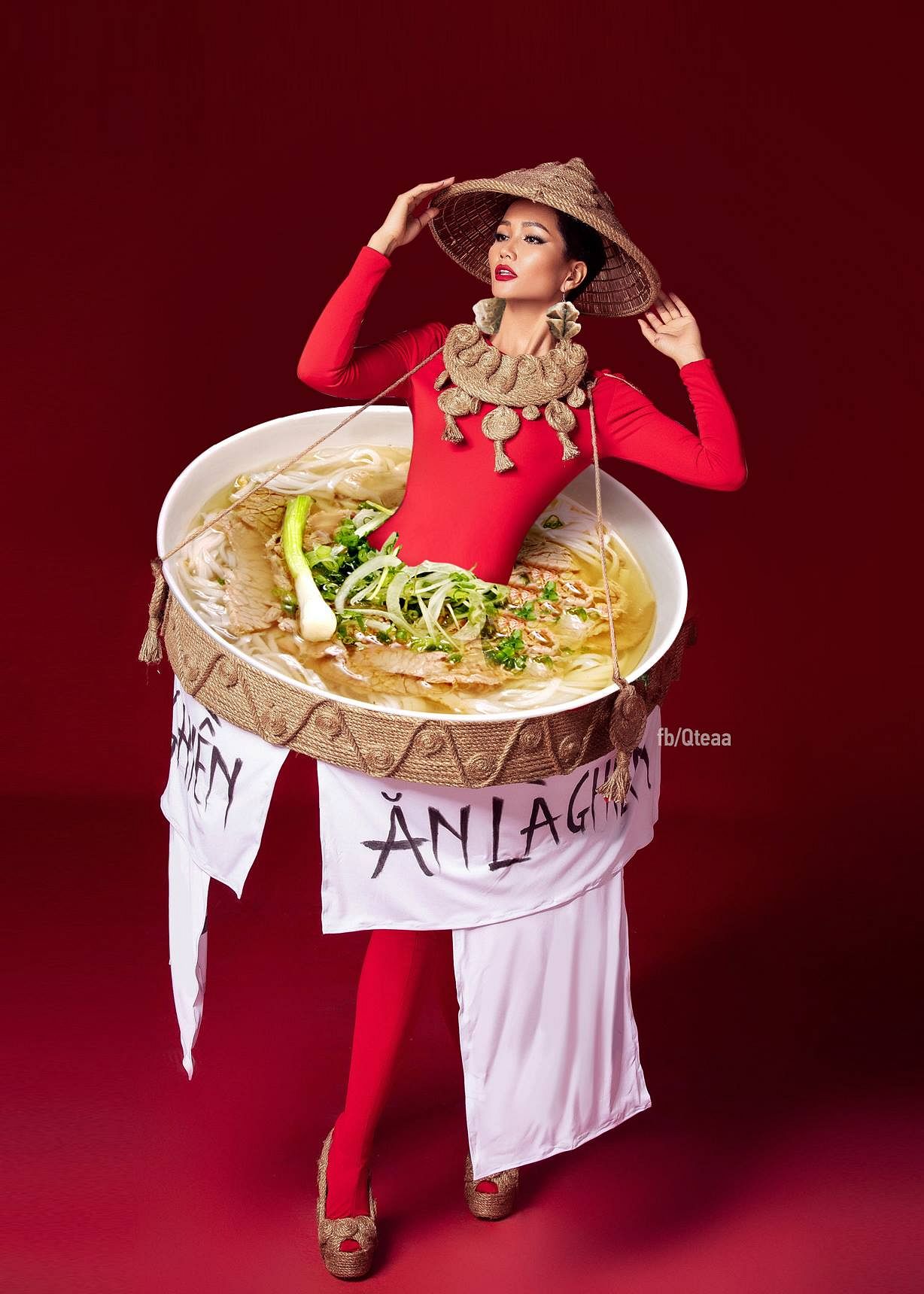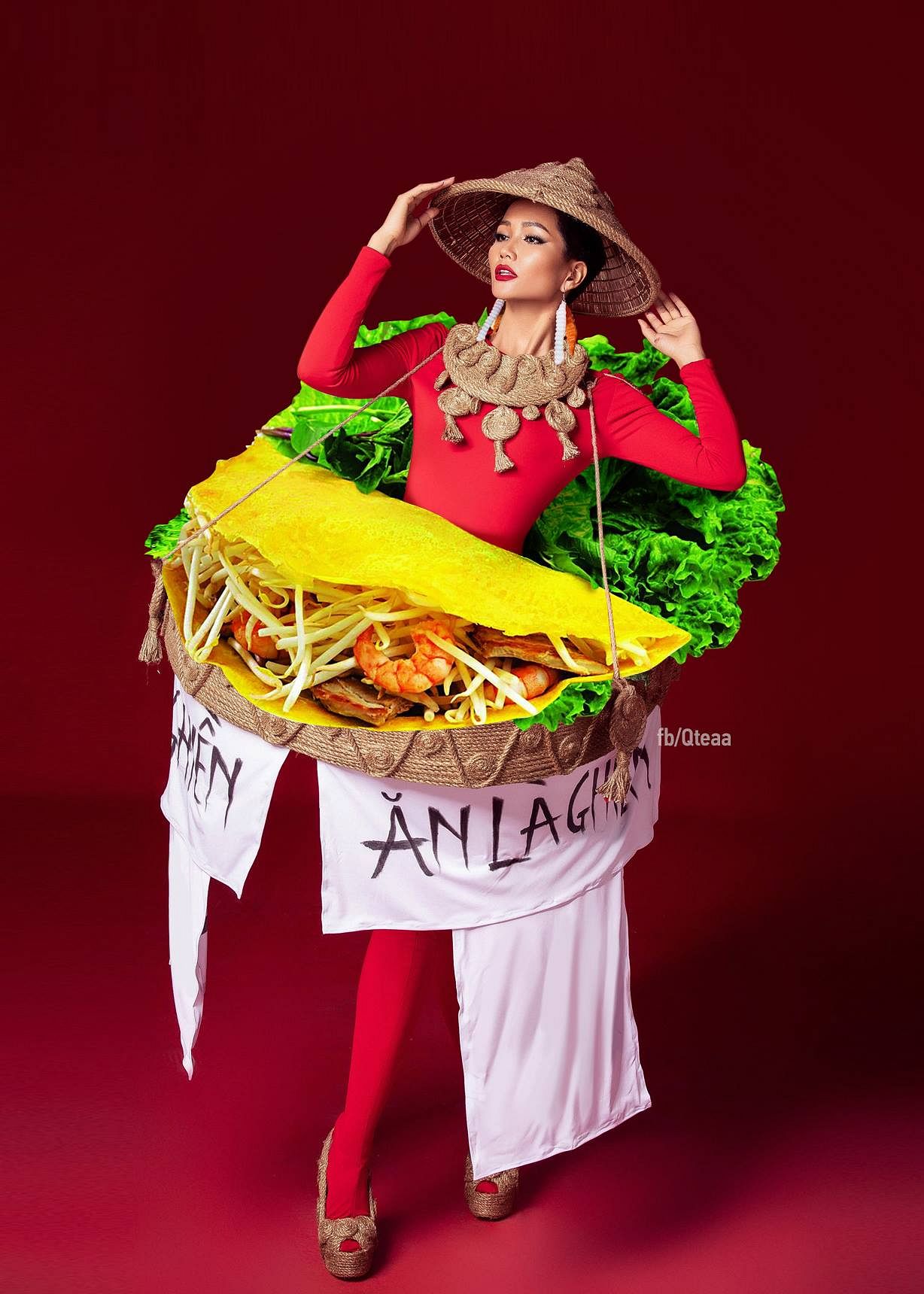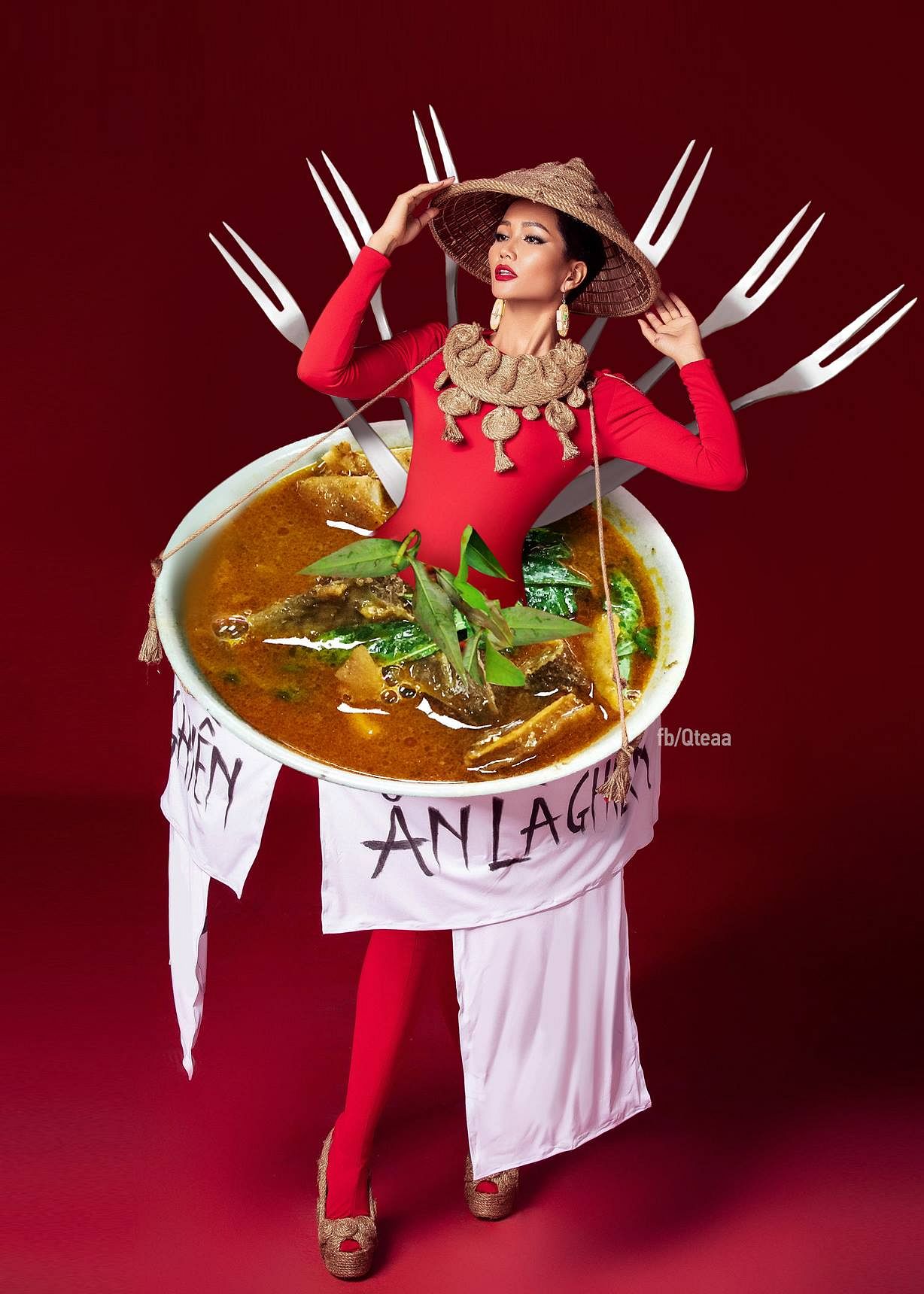 ---

Related Articles:
---