The latest Miss Universe Vietnam was revealed to be H'Hen Nie, a 25-year-old Dak Lak native who's a member of an ethnic minority.
On Saturday evening, the last event of Vietnam's most coveted beauty pageant, Miss Universe Vietnam, took place in Nha Trang. The panel decided to award the top honor to H'Hen Nie, a Saigon-based freelance model of ethnic Rade descent, reports Tuoi Tre.
Commonly known by their Vietnamese name E De, the Rade people is one of the most populous minority groups in the country with some 300,000 individuals living mainly in the Central Highlands province of Dak Lak.
Nie surpassed 41 other competitors to take home VND200 million (US$8,800) in cash and the VND2.7 billion crown. Her victory was rather surprising for some as local media favorites Hoang Thi Thuy and Mau Thi Thanh Thuy – who eventually came in second and third, respectively – were expected to clinch the top prize.
H'Hen Nie's name was mostly absent in the event's mainstream media coverage. Nonetheless, viewers of the live program attributed Nie's sensible answers in the interview round as the main factor leading to her win.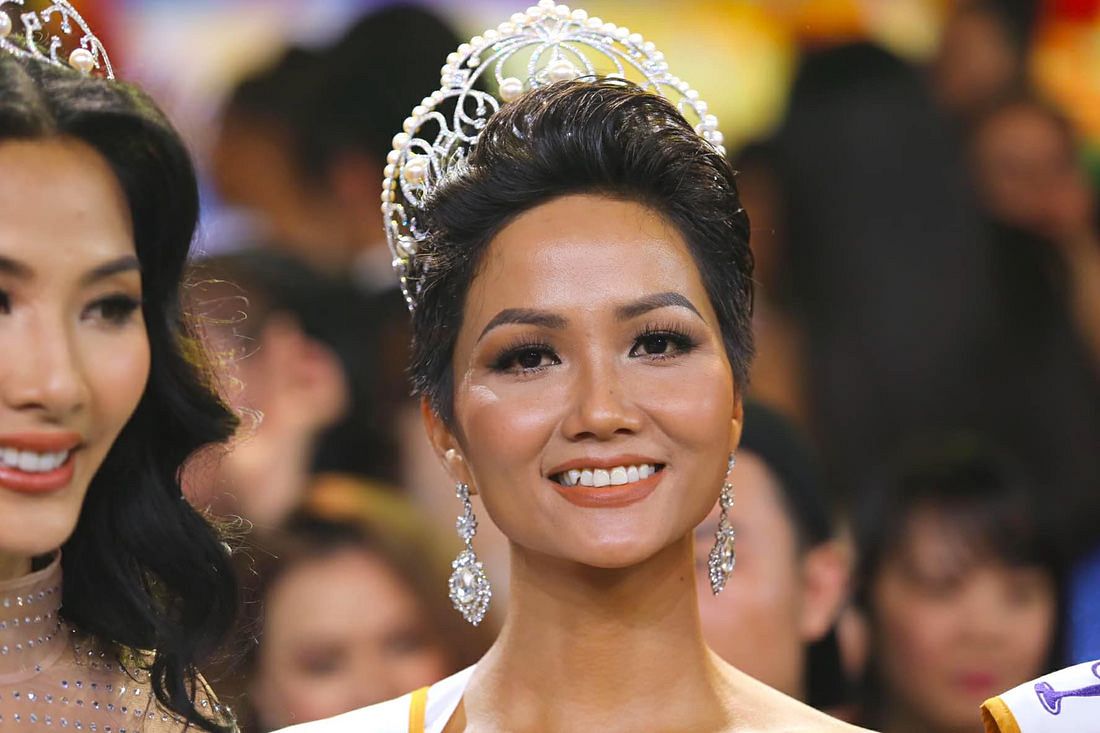 Her question was from past Miss Universe Mai Phuong Thuy, asking Nie about what she could do to encourage people to use social media in a more positive way.
"Social media is a two-edged knife with both positive and negative impacts. I want to stress that there are many other more beautiful things in life for us to treasure, so let's cut down on our use of social media so we can be closer to one another," she said.
In a post-pageant interview with Tuoi Tre, H'Hen Nie shared that she hopes to use the newfound title to draw attention to the hardships of E De women.
"Women from ethnic minorities don't have many opportunities to come into contact with the outside world so their mindset and knowledge can be limited at times," Nie told the news source in Vietnamese. "I always treasure the traditional values of my village, but I also believe that once [our women] step out of their comfort zone, garnering more wisdom, they will be more active and are able to reach beyond their community."
[Top photo via VN Media]
---

Related Articles:
---