Last night, a deadly storm hit Hanoi, causing large-scale power outages and many large trees to be uprooted.
One of these trees fell on a moving taxi which was crushed, immediately killing the driver, 36-year-old Nguyen Huu Dan, and resulted in the hospitalization of his passengers.
According to reports in Thanh Nien and Tuoi Tre, the incident occurred around 9pm on Hung Vuong street. The deadly tree blocked the street and took hours to remove, and only then were emergency workers able to remove Nguyen's body from the wreckage.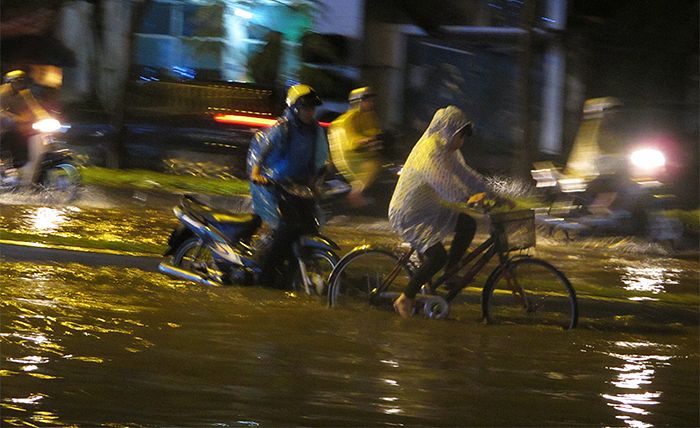 The storm was accompanied by strong winds which uprooted many trees and electricity poles along Ly Thuong Kiet Street, Phung Hung Street, Nghi Tam Street and Tran Khat Chan Street.
Many areas of the city experienced long power outage for hours and flooded streets resulted in long traffic jams.
Authorities are rushing to repair the damage in the aftermath of the powerful storm.