Two people died and five were injured on Saturday afternoon as a powerful storm, the strongest to hit the capital in 30 years, uprooted trees, destroyed vehicles, and even lifted structures from their foundations.
---
Related Articles:
- Hanoi Gears Up For Super Storms
- Powerful Storm Causes Death and Destruction in Hanoi
- Saigon Will Evacuate 250,000 People For Level 10+ Storms
---
Dao Thi Oanh, 21, and Duong Quang Tho, 61, were killed by falling trees while riding their motorbikes on Minh Khai and Nguyen Du streets in Hai Ba Trung District.
At a meeting on Sunday morning, city authorities said that "at least 1,000 trees were uprooted, 139 houses unroofed, 21 utility poles damaged and 13 cars smashed," according to Thanh Nien.
More than 1,300 soldiers have been sent to the city to assist with cleanup efforts following the 30-minute storm that packed winds with speeds between 89-102kmh reports Vietnam News.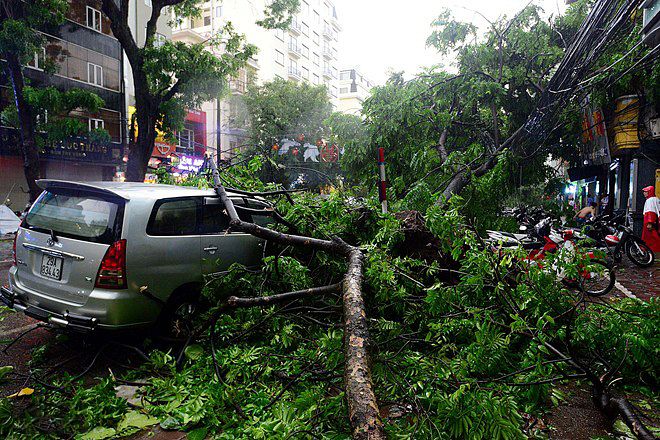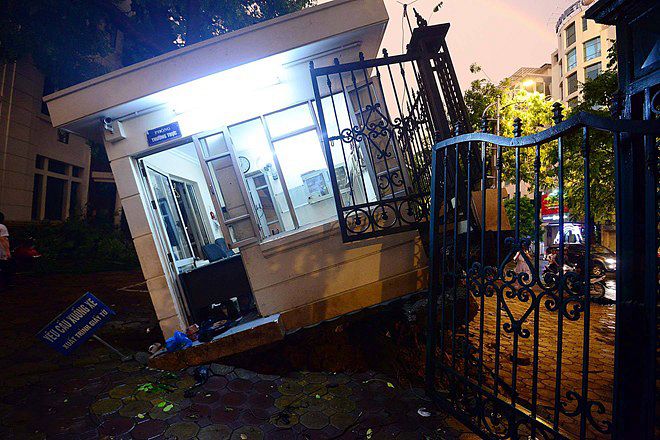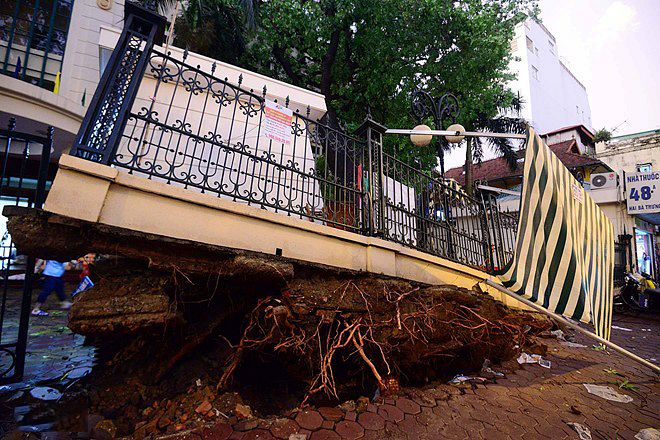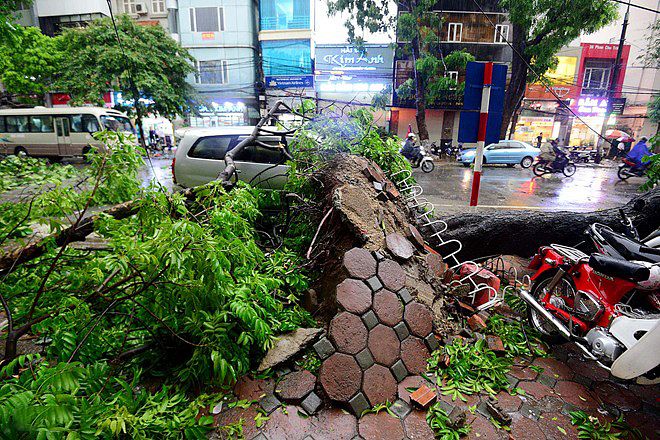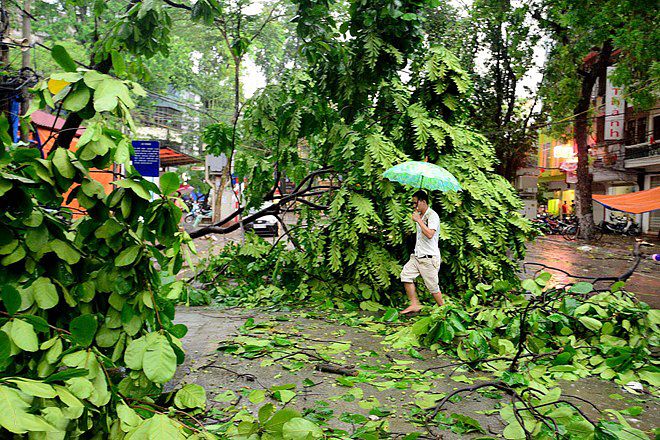 [Photos via Zing]