When Saigoneer first announced a few weeks ago that Vietnam's railway network would be the centerpiece of our next themed article series, a number of readers joked in the comment section that who in their right mind would love Vietnamese trains.
While I'll be the first to acquiesce that our railway service does leave much to be desired, there is still a lot to love about trains outside of their mere function as a form of long-distance transport. The history of our railway system ever since its birth during the French colonial era is rich with stories and fascinating transformations. Before the age of affordable airfare, the Reunification Express was the only way to traverse the length of our national coast, and thus has cradled decades of Vietnamese nostalgia on its rusty wheels.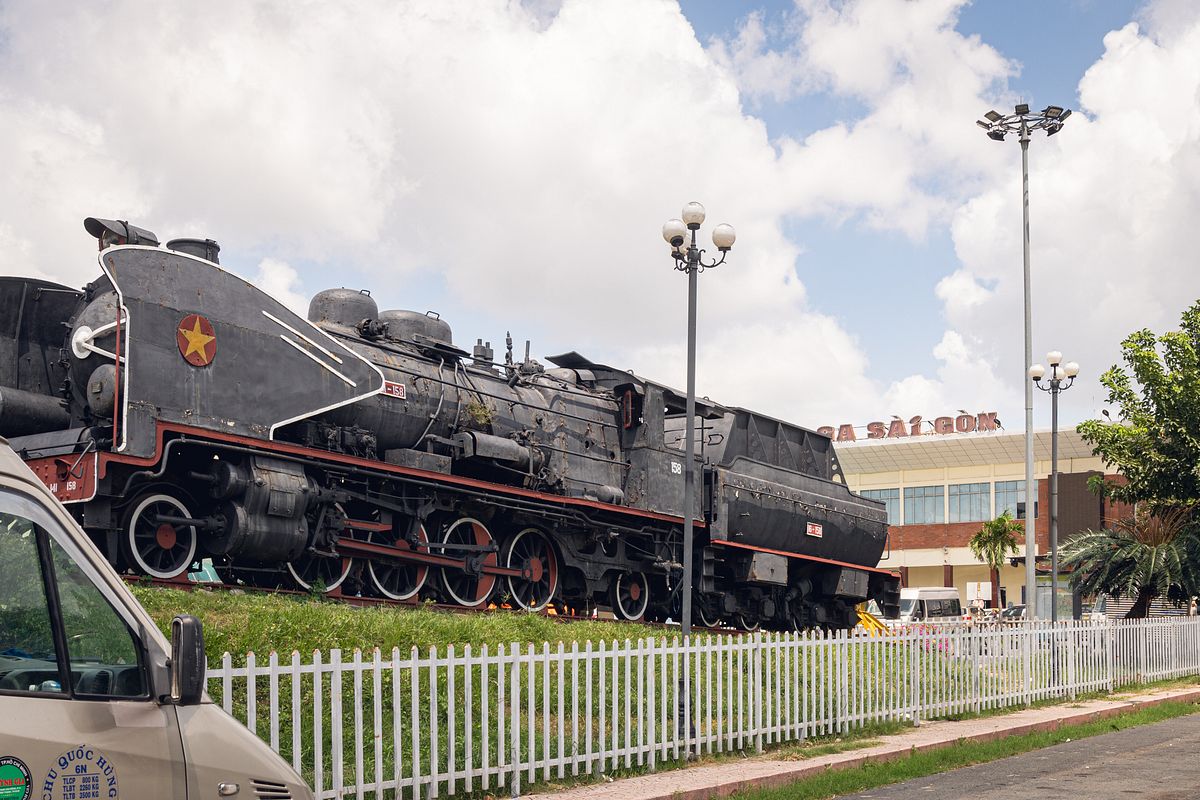 In 2023, the Saigon–Biên Hòa leg of the North-South railway started gaining traction on social media, as a novel day trip for Saigon residents to explore a slice of Đồng Nai. For train enthusiasts who can't endure the entirety of Quy Nhơn- or even Hanoi-bound trips, this 45-minute journey is short and sweet, enough to get one's train fix and be back home on the same day. And if you're wondering what to do, eat, and see in Biên Hòa, we have undertaken the trip and lived to tell the tale in this special edition of our Saigoneer Stroll called Train to Biên Hòa.
Recommended time slots:
Saigon–Biên Hòa: Leaves at 11am and arrives at 11:44am
Biên Hòa–Saigon: Leaves at 5:13pm and arrives at 6pm
1. Cơm Tấm Tị Quỳnh
Address: 20/12 Kỳ Đồng Street, Ward 9, District 3, HCMC
A departure time at 11am leaves us with ample time to explore the neighborhood surrounding the Saigon Train Station in search of a hearty breakfast. Cơm Tấm Tị Quỳnh in an alley on Kỳ Đồng Street is both affordable and filling, a cozy spot to start our Train to Biên Hòa trip. The broken rice eatery offers all standard permutations of sườn, bì, chả and ốp la, in addition to its signature dish, cơm tấm Long Xuyên. This style of cơm tấm hails from the Mekong Delta, replacing the pork chop with braised egg slices and thinly sliced caramelized pork belly.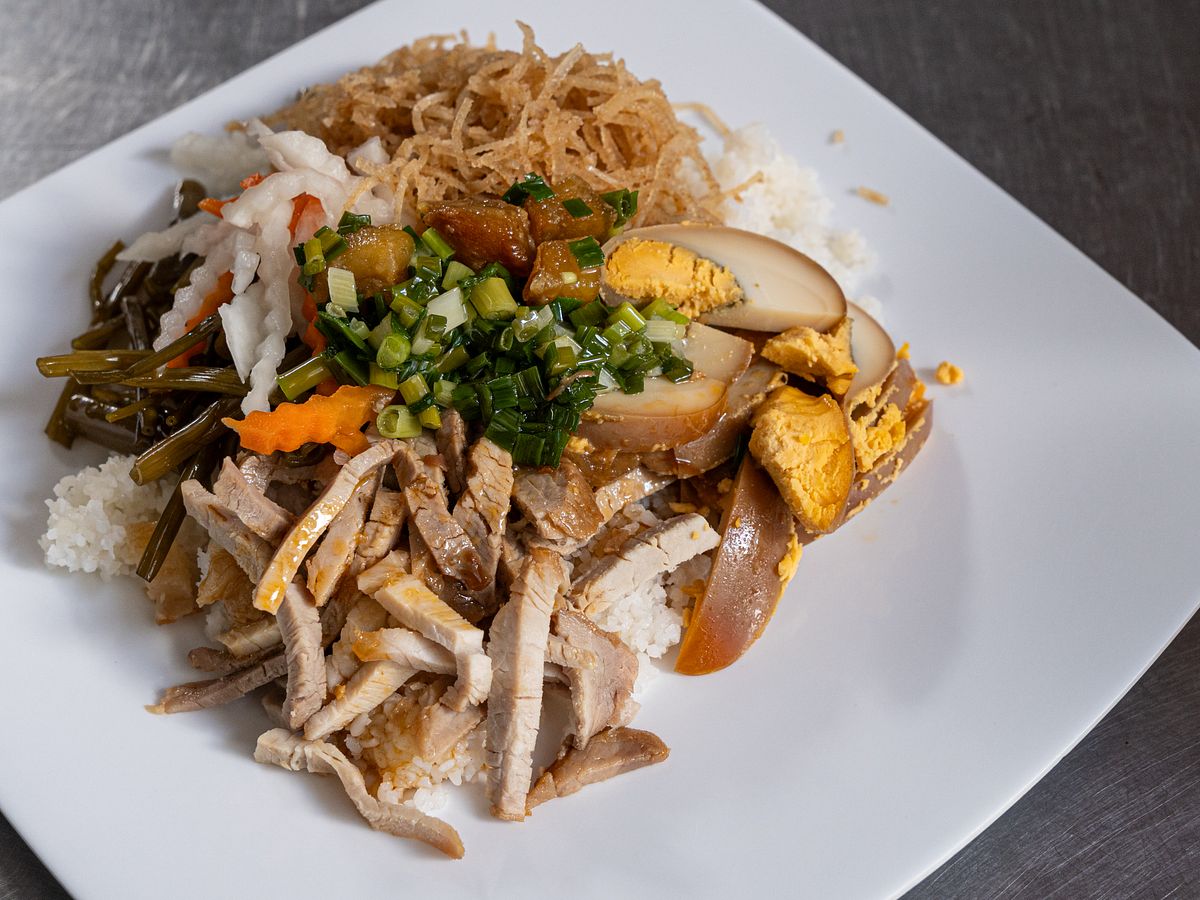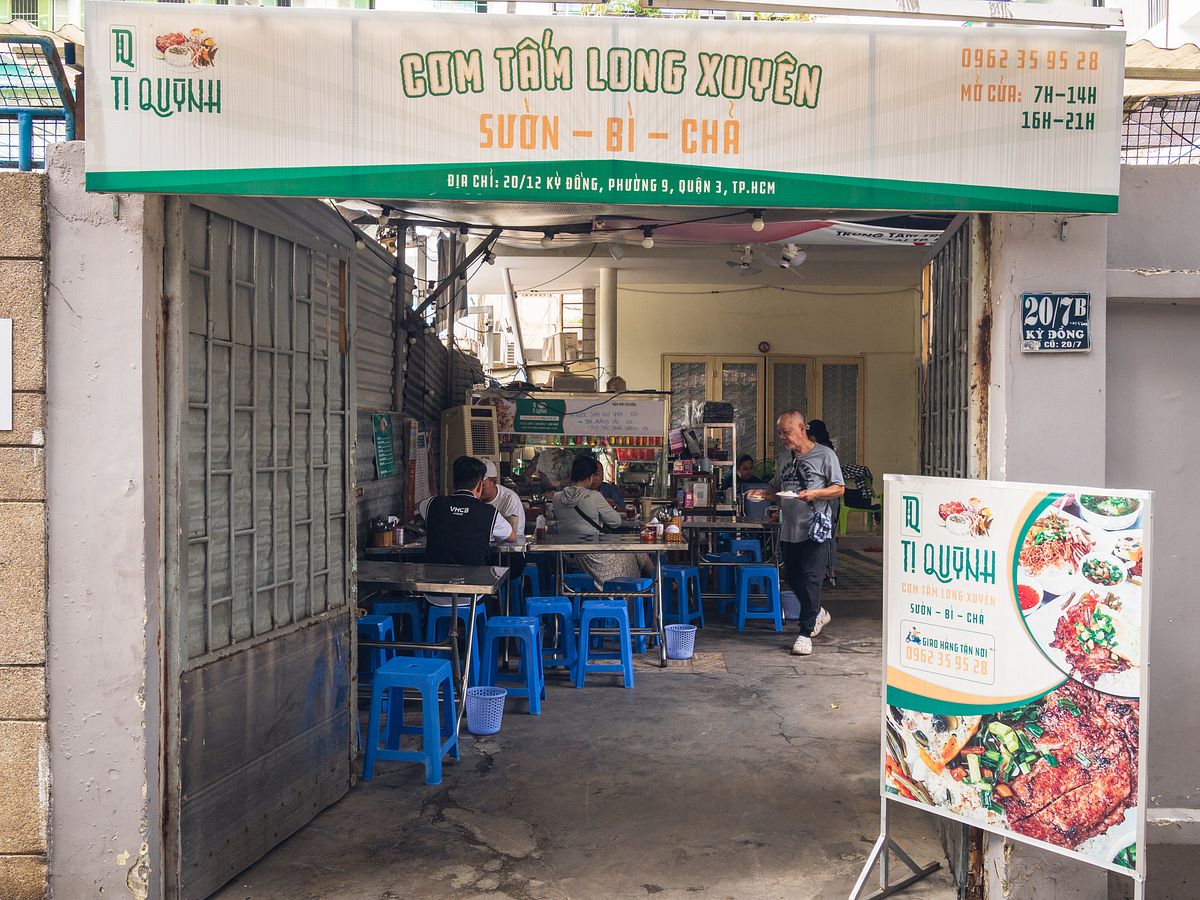 Features: Fluffy broken rice, tangy pickled vegetables and some kickass nước mắm.
Cost: VND38,000 per plate of cơm tấm Long Xuyên.
Tips:
Pork chops sell like hot cakes so get there early to secure a juicy sườn for yourself.
Opening hours: 7am–2pm
2. Train to Biên Hòa
Saigon Train Station: 1 Nguyễn Thông, Ward 6, District 3, HCMC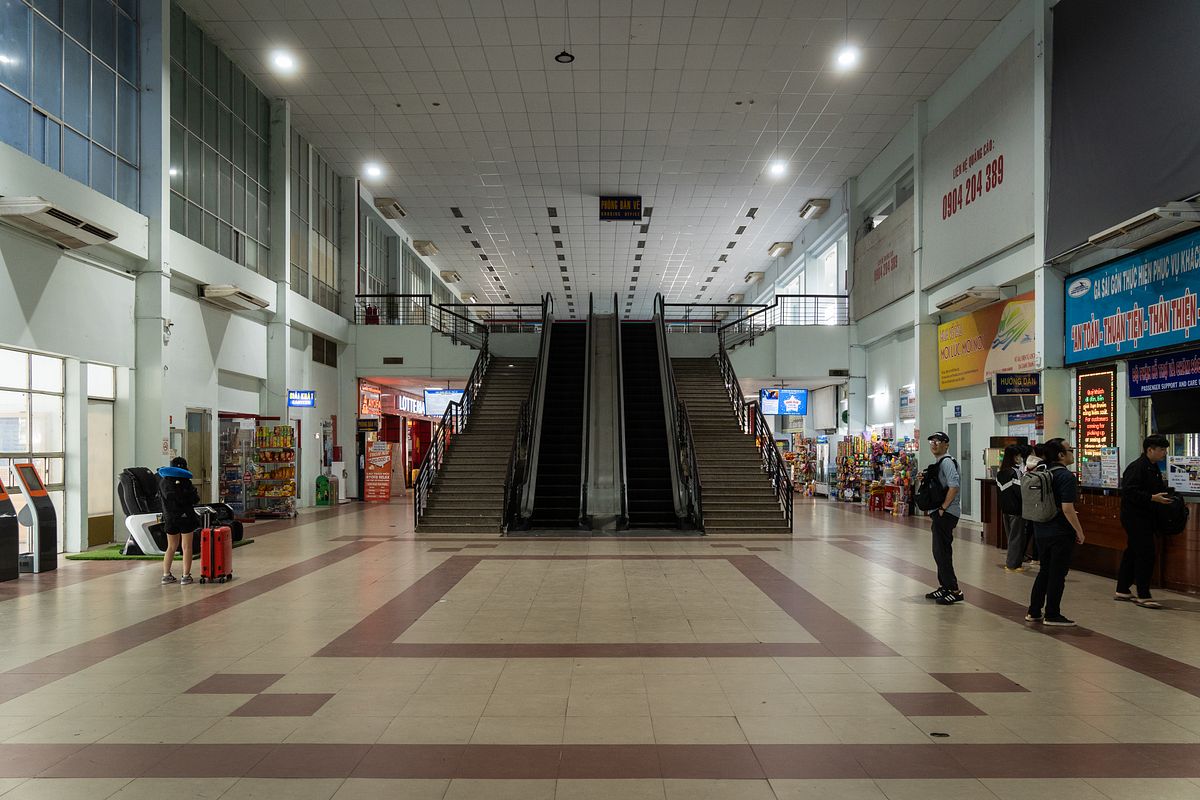 Train trips from Saigon departing northwards are available as early as 6am and as late as 10pm, but the 11am slot remains the most convenient and, consequently, most sought-after. The Saigon Train Station's main hall can be best described as utilitarian. There are rows of metallic chairs, a snack kiosk, informational posters, and even a Lotteria that you can smell from half a mile away — everything works as one would expect, but there's no frill, no romance, and no farewell tears to shed.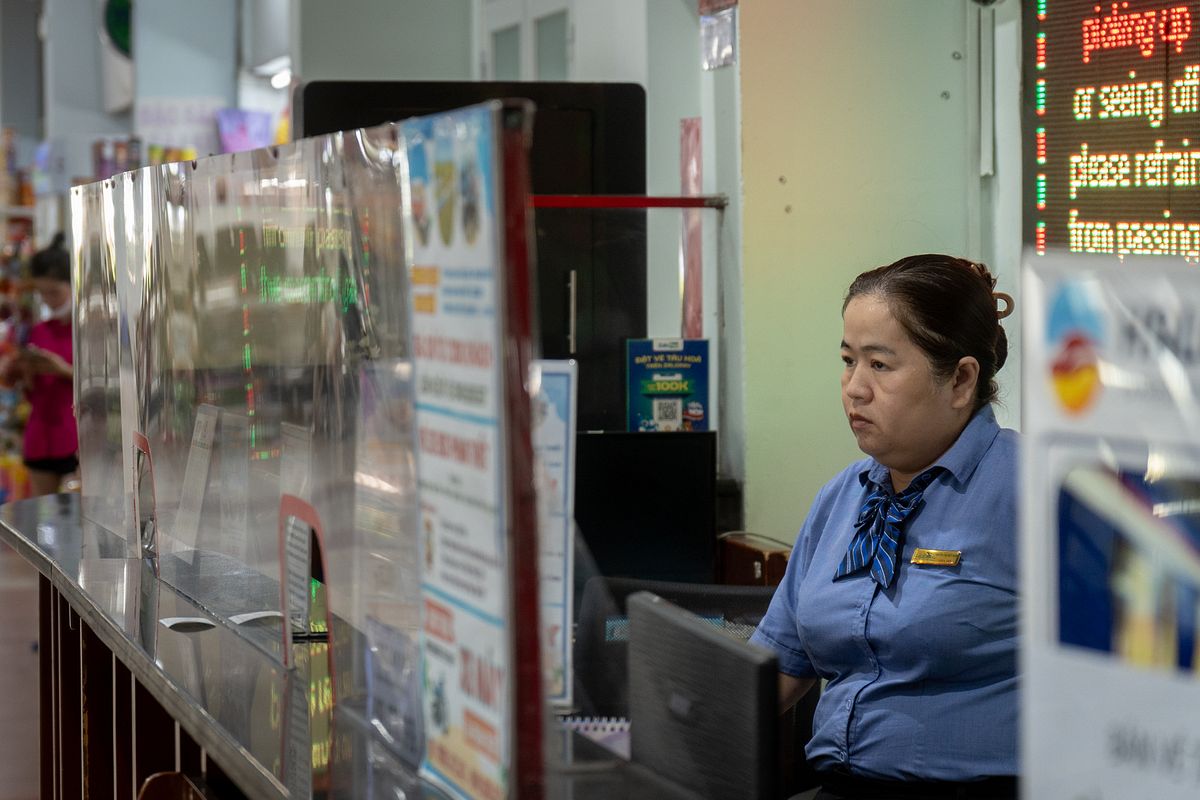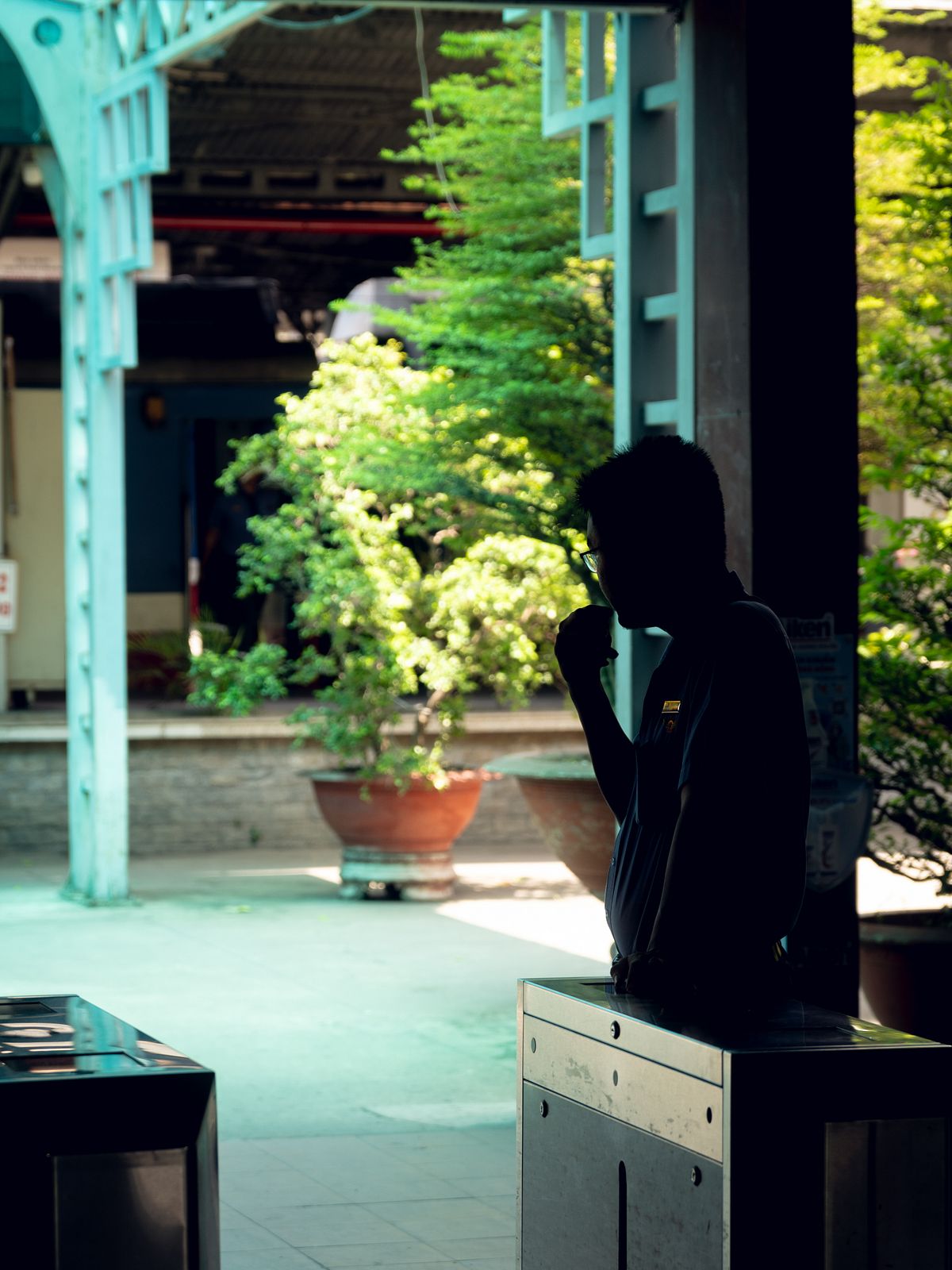 Take this with a grain of salt, but when it came time for us to board the train, the attendant barely glanced at our e-tickets and good-naturedly waved us through. I'm not a train virgin, but I couldn't help but feel giddy the moment the scenery outside the window started inching backward. First, as slow as a crawl, and then building up into a full dash, leaving behind motorbike-filled intersections for the austerity of the suburbs.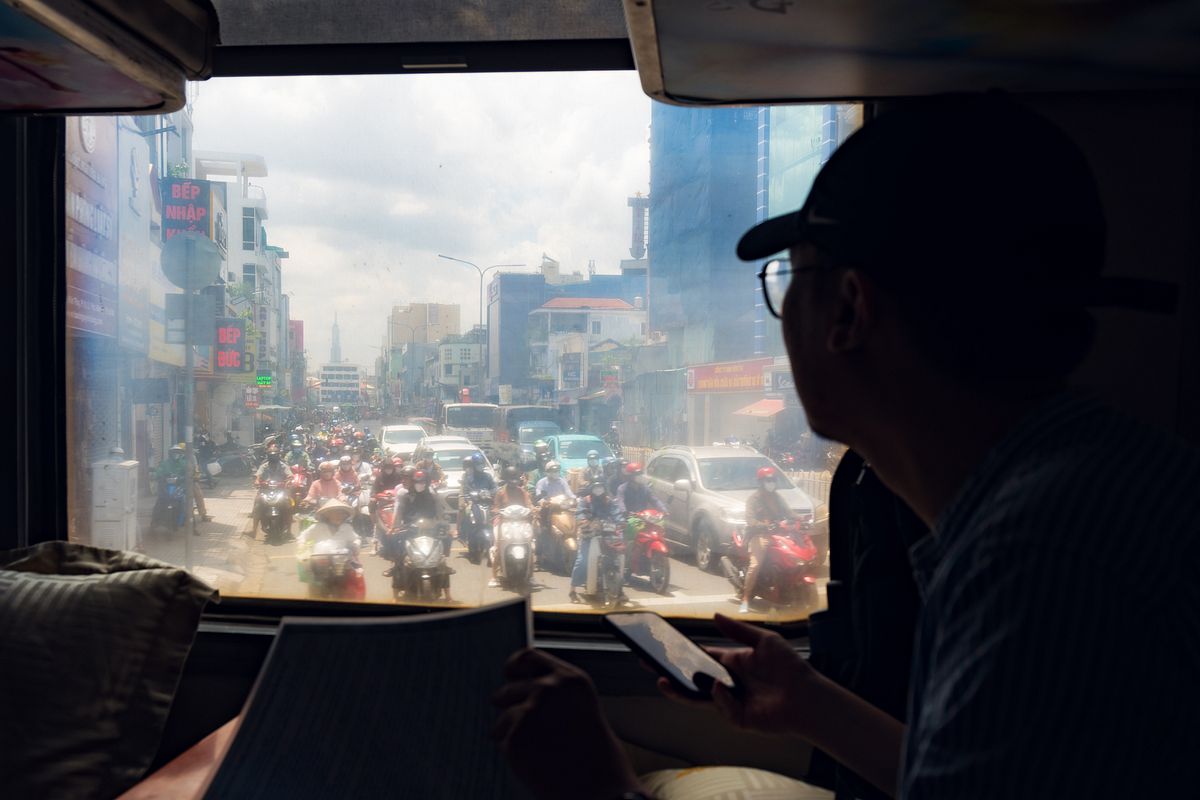 There, as I sat with my back against the wall in our four-bed bunk, a heady sense of levity permeated my being, seeping from my fingers into everything I touched, from the murky window to the tiny side table. This was great, I thought, why would anyone slither into cramped bus rides like sardines in a can?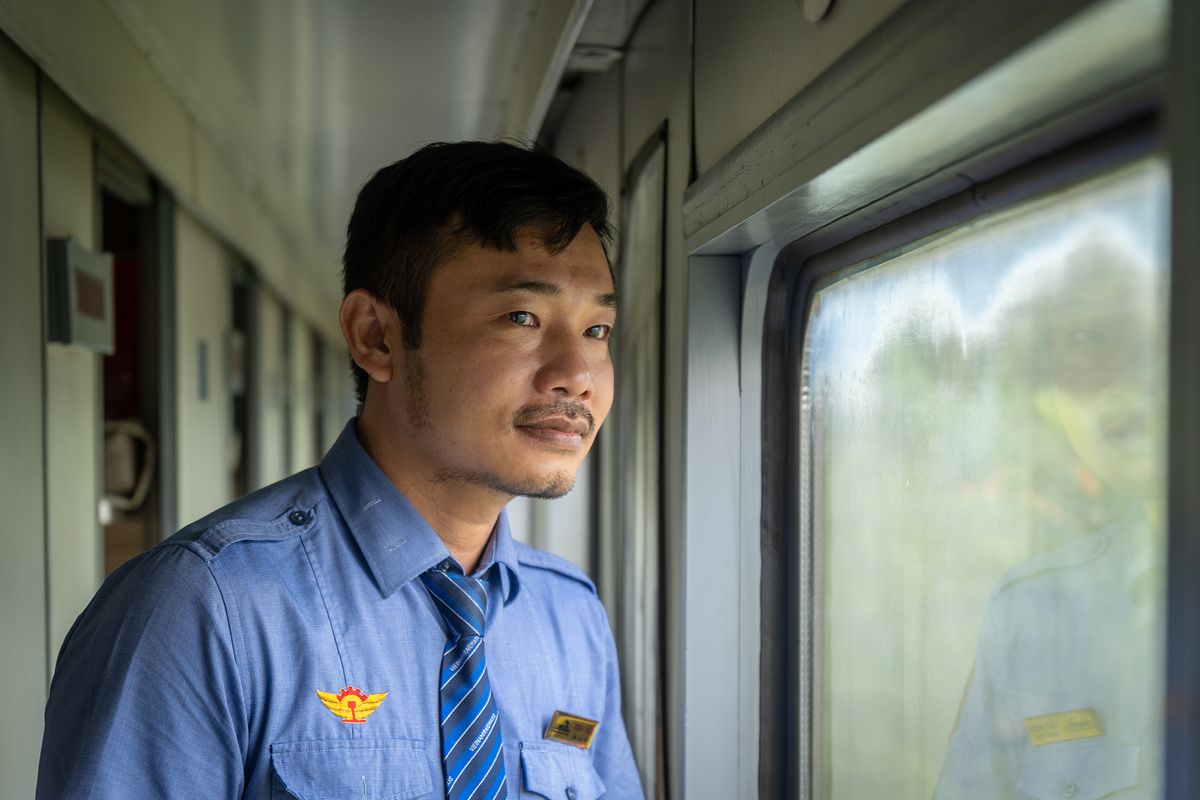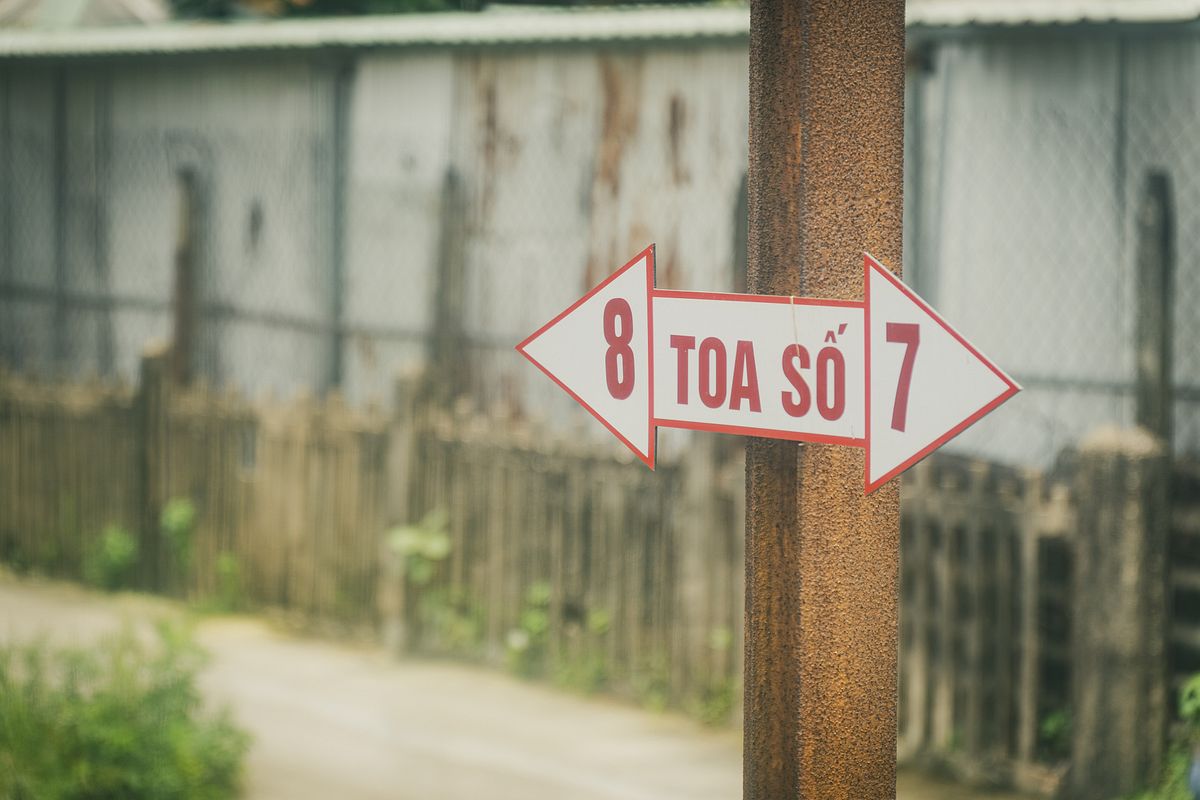 After a cordial chat with our train attendant, who proudly shared that he was once interviewed by a documentary film crew and made national television, we already completed two-thirds of the journey, arriving at Dĩ An Station in Bình Dương. And not even 15 minutes later, Biên Hòa beckoned.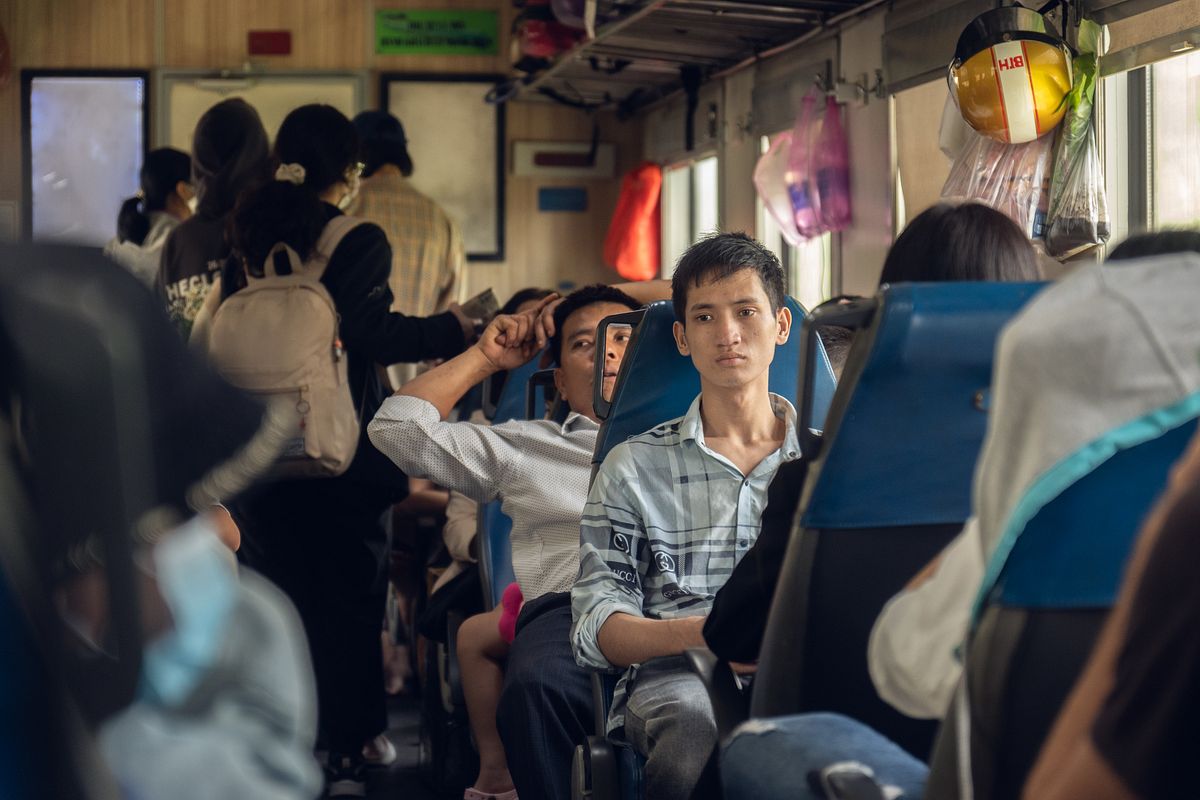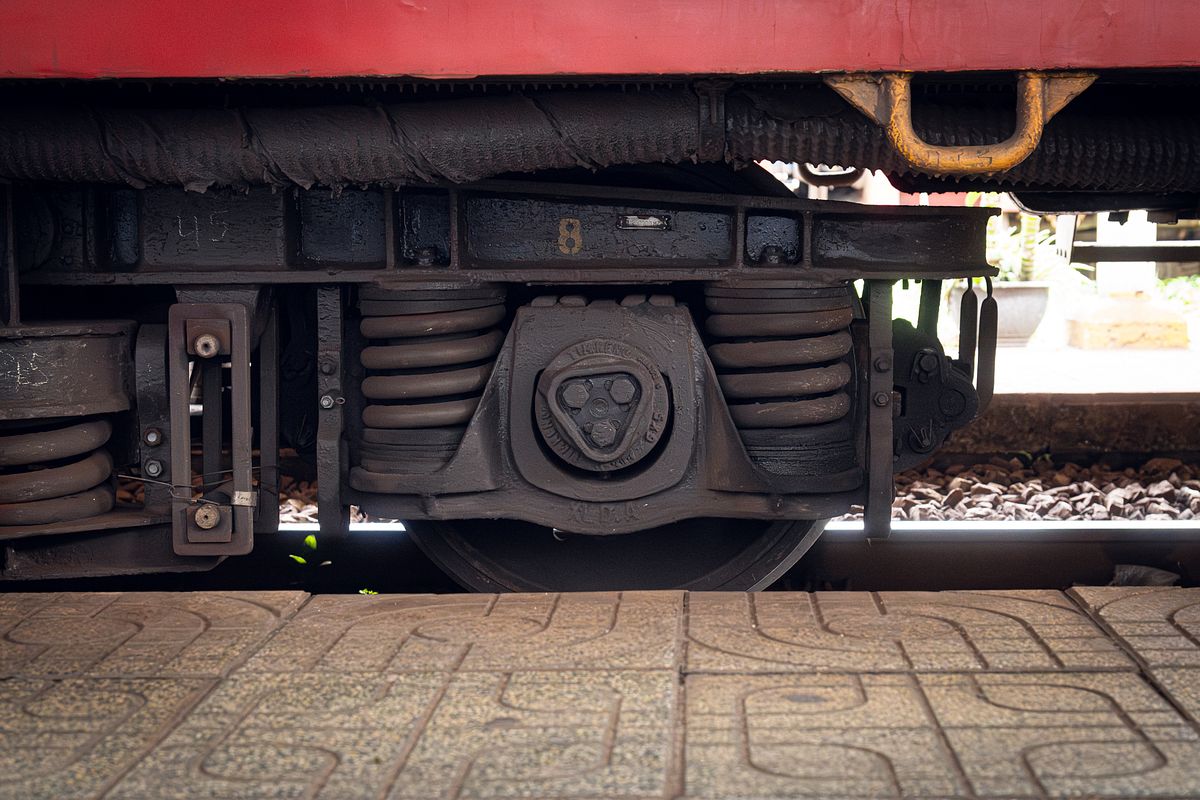 We arrived at 11:44am, exactly as the ticket stipulates, which was astonishing given our national transportation service's habit of being late in everything. Those aforementioned comments hating on Vietnam's train seemed mean-spirited and unfair. Of course, I would later find out on the return trip how naive I was in my mirthful railway high, but we'll get there in a bit.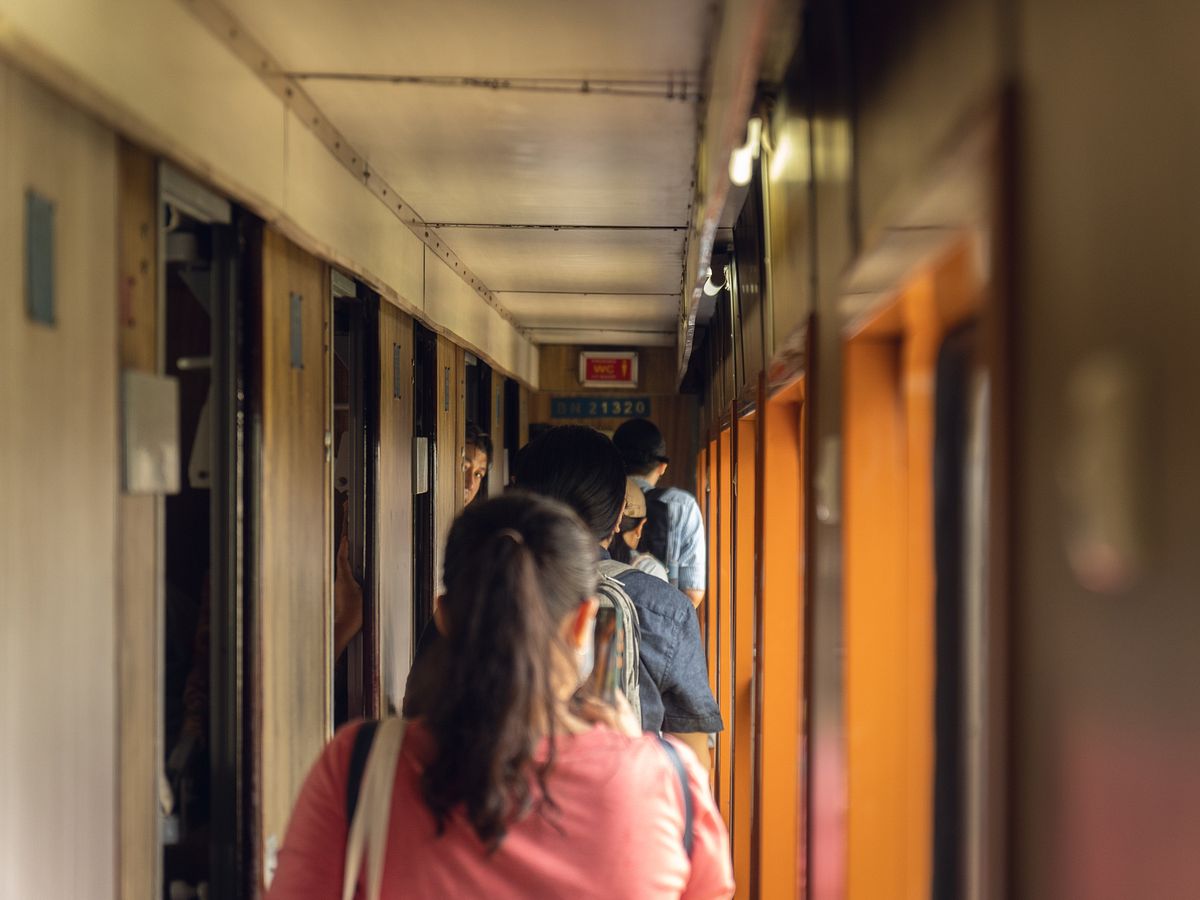 Features:
Tiny bathrooms, but on such a short trip, you won't be on the train long enough to feel the need to use them.
Really friendly staff, from ticket checkers at the station to train attendants.
Forty-five minutes is the perfect duration for a train ride, long enough to indulge in train-specific romanticism and short enough to evade its inconvenience and discomfort.
Cost: Tickets range from VND43,000 to 58,000 depending on the type of seat.
Tips:
Book your train trips from Vietnam Railway's website here.
The 11am slot is really popular, so big groups might need to book at least three to four weeks in advance for the best seats.
Four-bed bunks are the best in both comfort and privacy.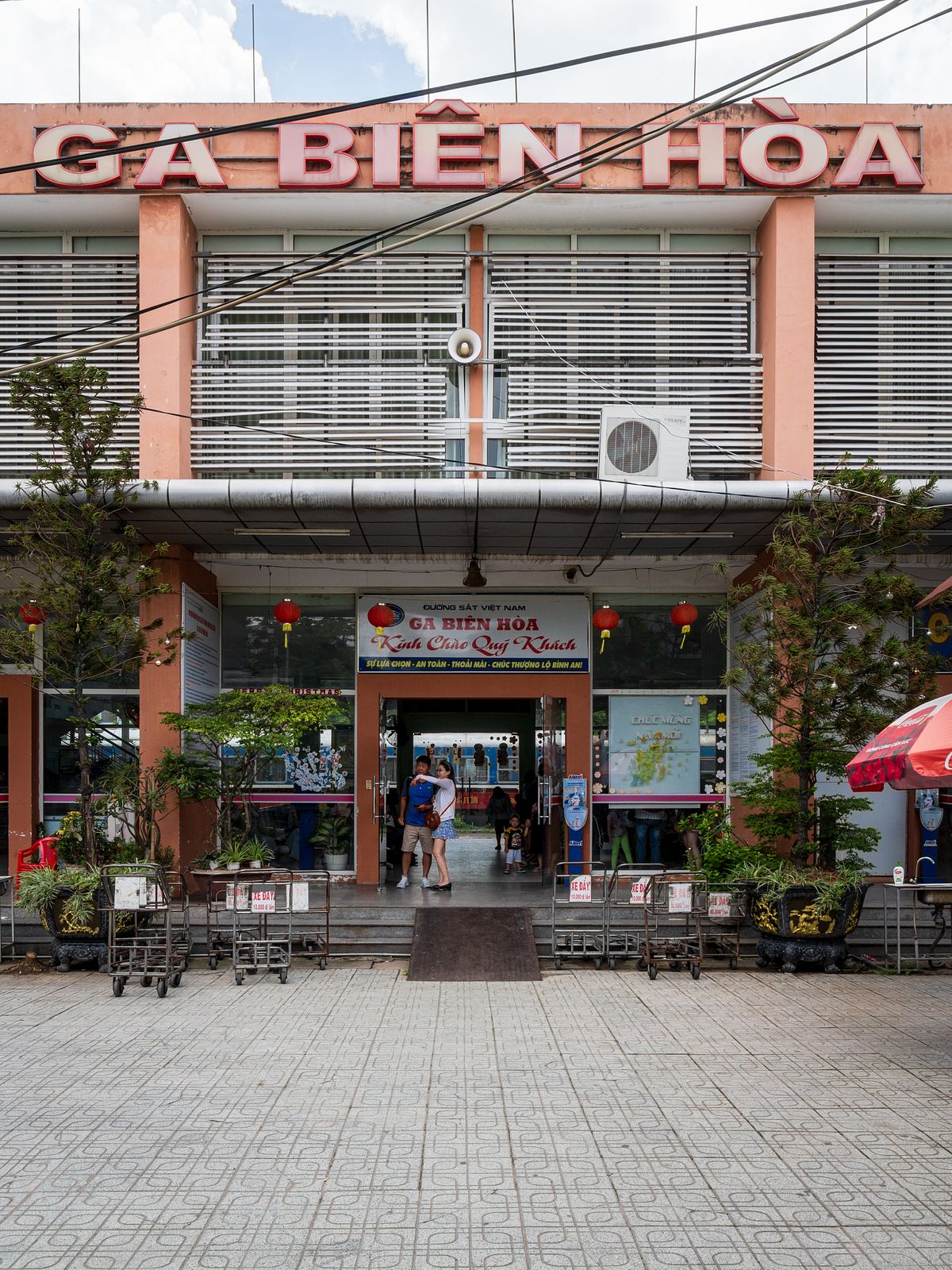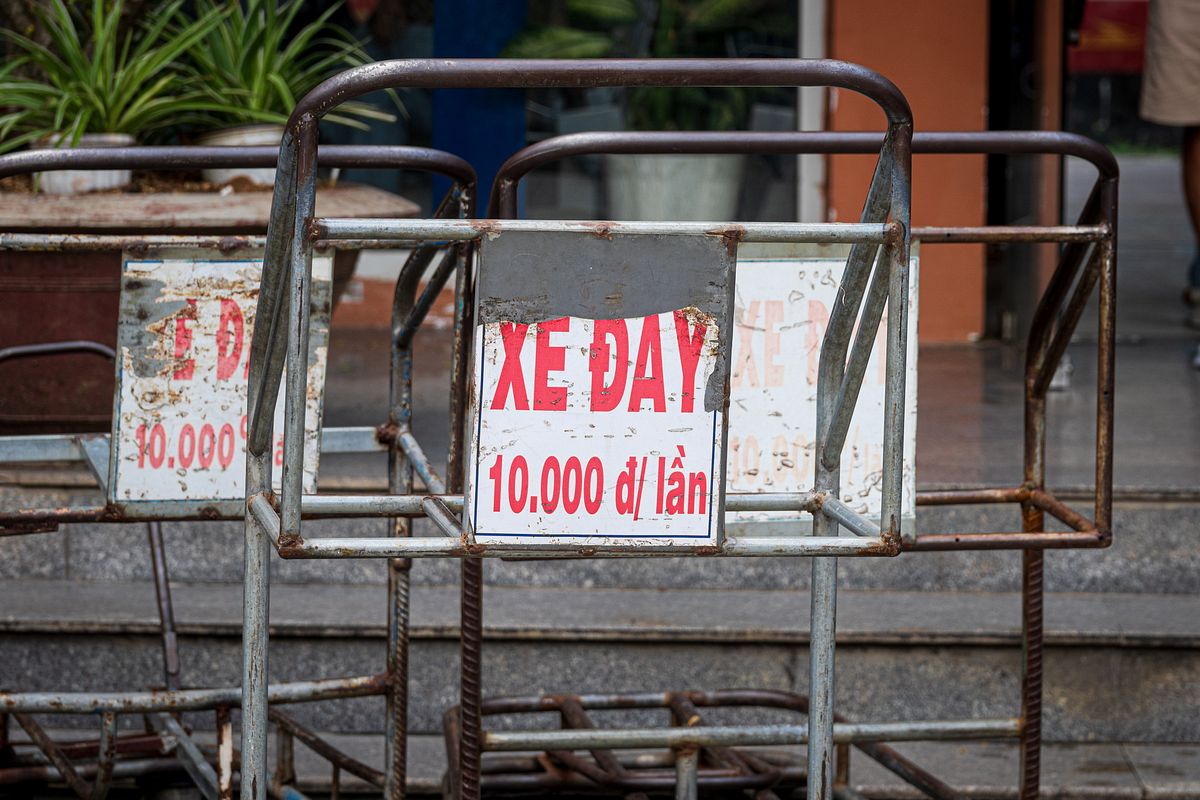 3. Bò Nằm Nhúng Biên Hòa
Address: 382/1 Cách Mạng Tháng 8 Street, Quang Vinh Ward, Biên Hòa City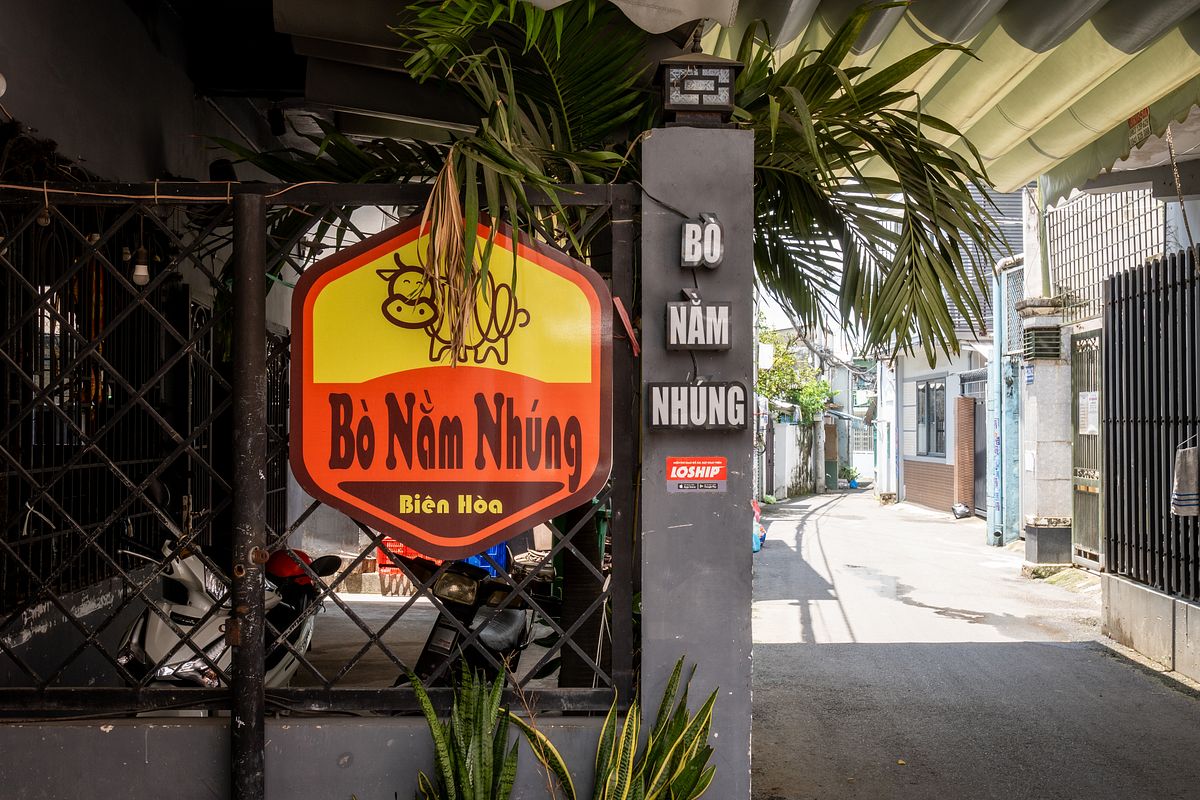 Arriving in Biên Hòa right under the wrathful flares of the summer sun, we made a beeline for the taxis to get to lunch, a delightful do-it-yourself beef banquet at Bò Nằm Nhúng Biên Hòa. This rather rustic hẻm eatery is usually a bustling spot during the evening, but during the day, the Saigoneer team were the only guests for their lunch service.
The main attraction at Bò Nằm Nhúng Biên Hòa is bò nhúng sốt, a set of beef slices and accouterments that diners can cook themselves on a skillet with a sauce of choice. Had we visited on a colder day, a beef hotpot would have been another fitting option with which to spend the afternoon.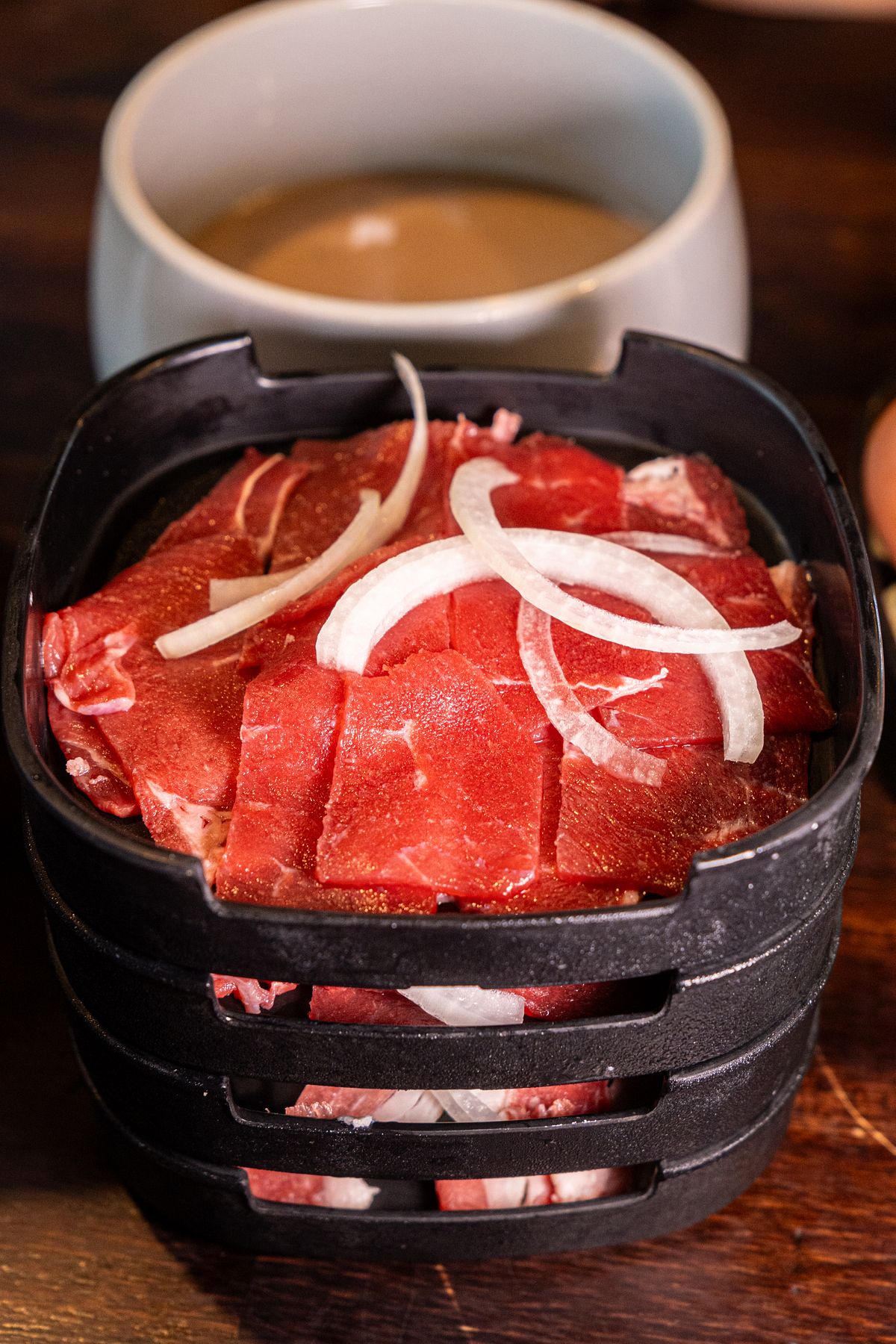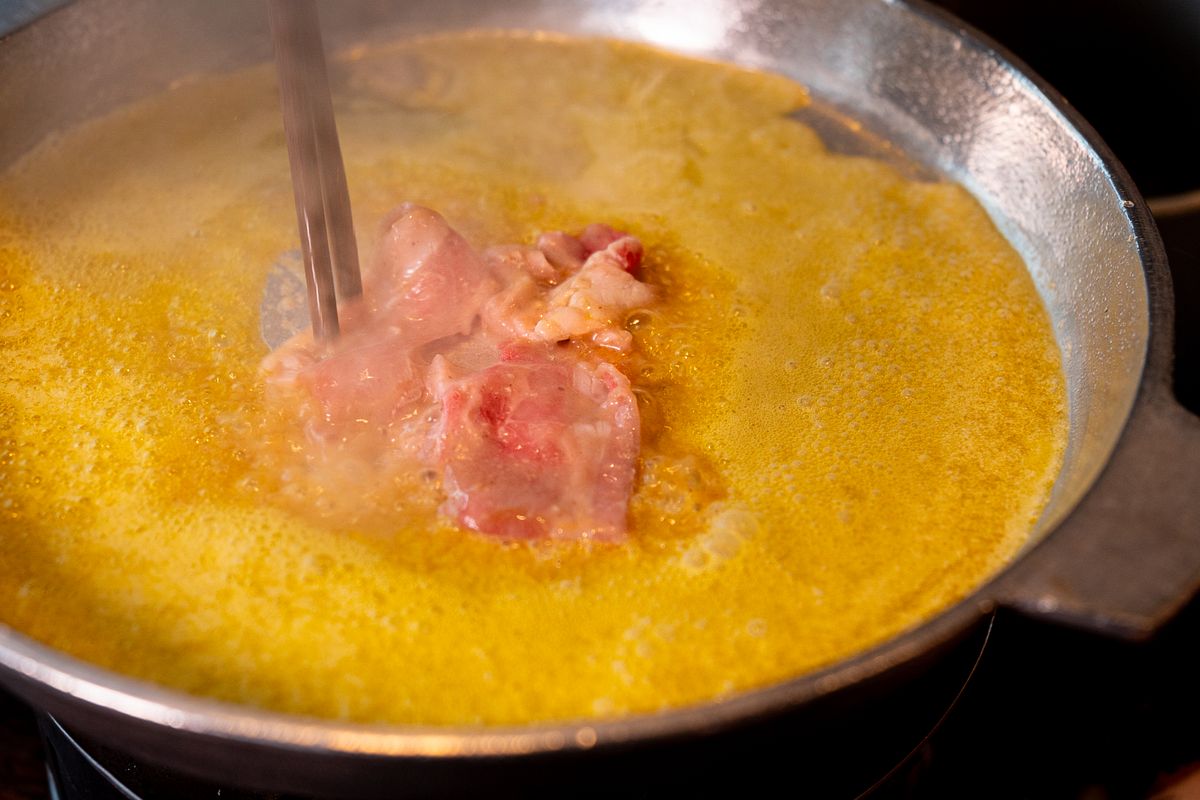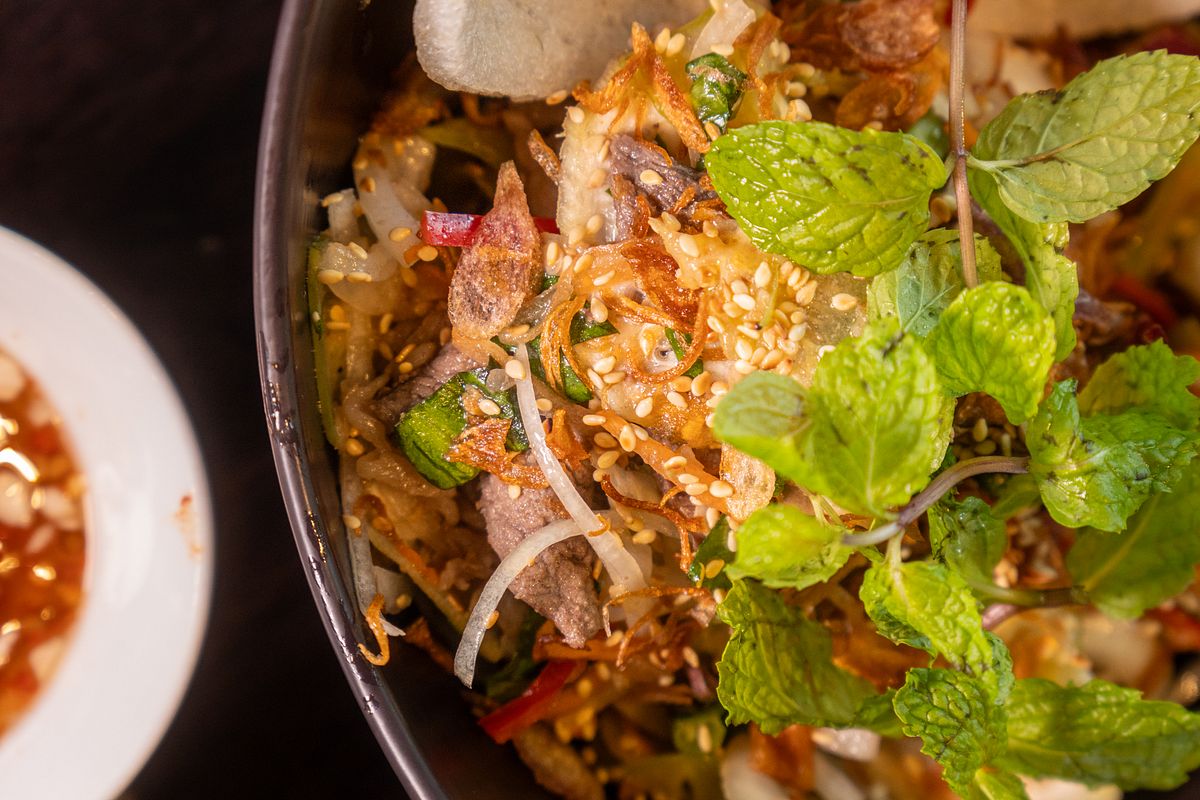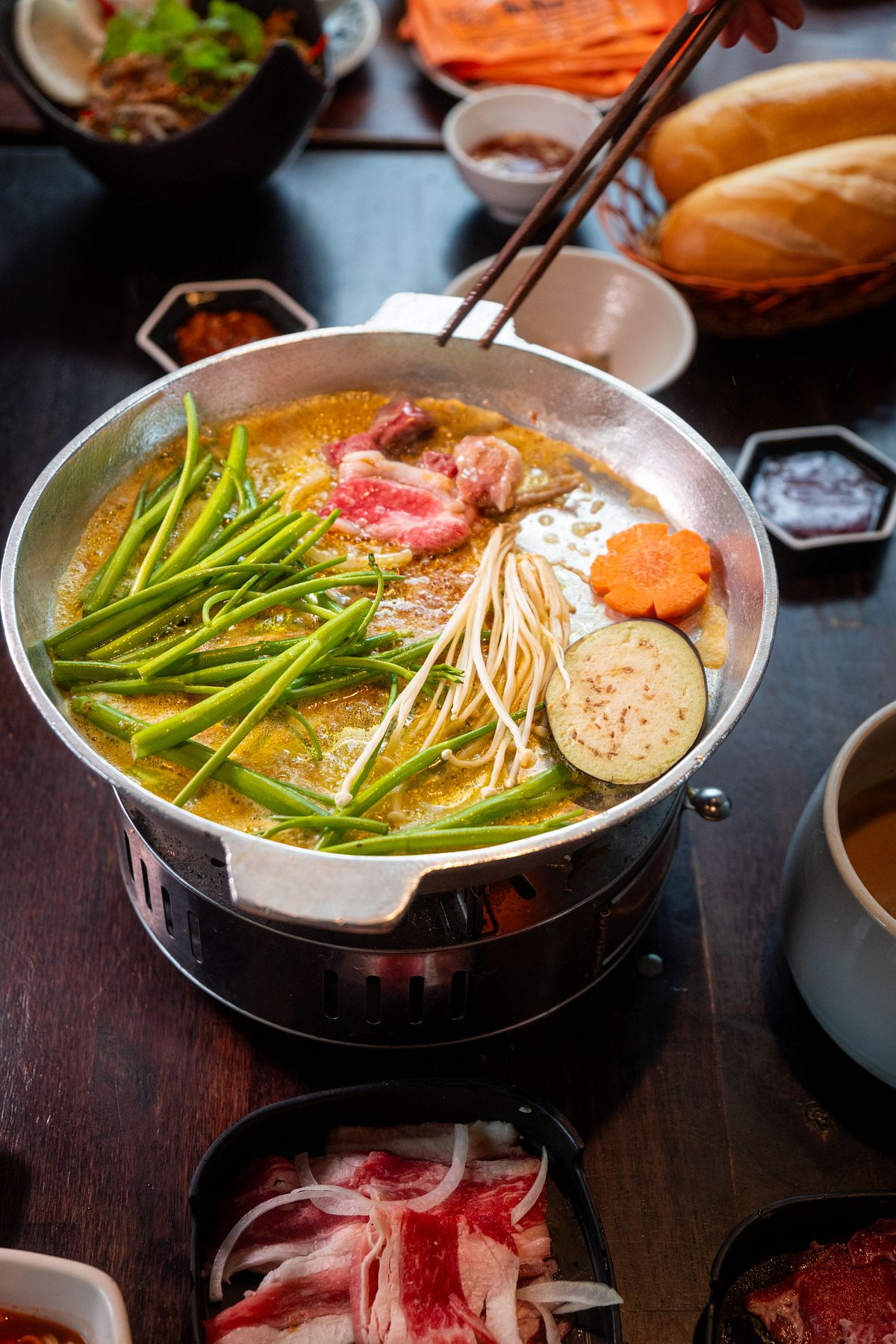 Features:
An extensive menu of beef dishes, from salads, to BBQ, to hotpot.
Interactive meal to experience with friends or hungry colleagues.
Really fast service.
Cost: Bò nhúng sốt is VND245,000 per large set for 4–5 people.
Tips:
Avoid the gỏi bò bóp thấu, it has too many young banana slices and thus, too tannic for comfort.
Opening hours: 10am–10pm.
5. Chả Lụi Cô Yến
Address: 9/8 Huỳnh Văn Nghệ Street, Bửu Long Ward, Biên Hòa City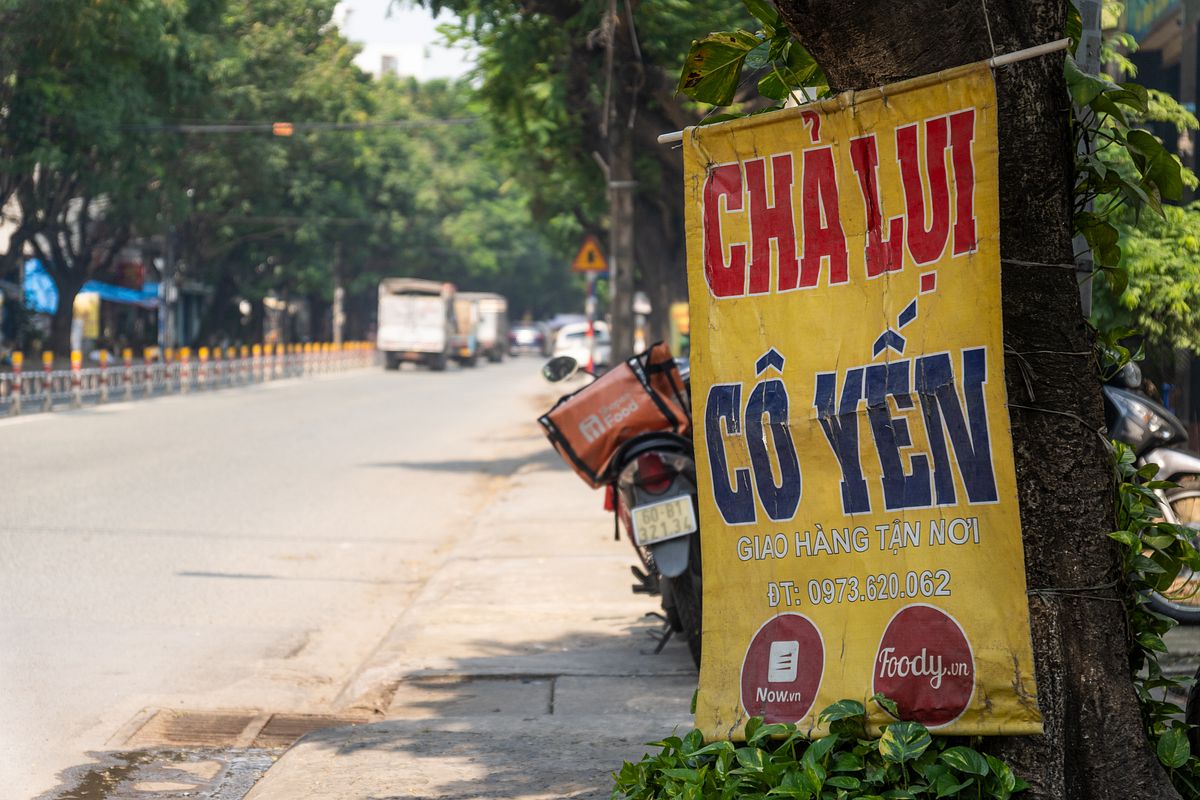 There's no doubt that chả lụi is the most popular snack in Biên Hòa, so I was determined to make a chả lụi stop no matter what. Chả lụi, not to be confused with chả lụa, is a grilled meat roll originated from the central coast, but, for reasons unknown, has blossomed with impressive prevalence in Biên Hòa. This street turns into a chả lụi heaven at night, but finding an address to munch on these rustic rolls right after lunch was not easy, which makes Chả Lụi Cô Yến and her 2:30pm opening schedule a godsend.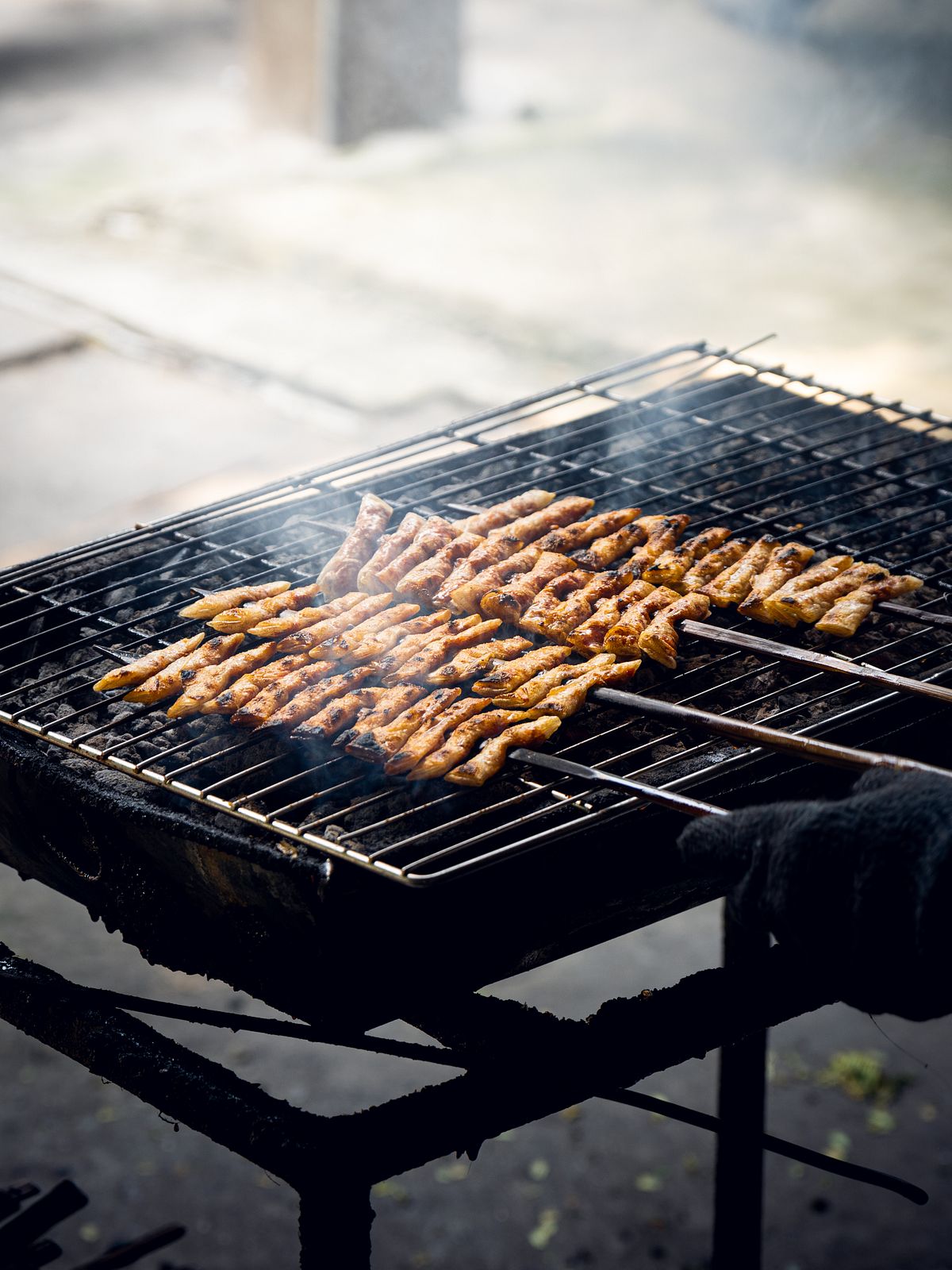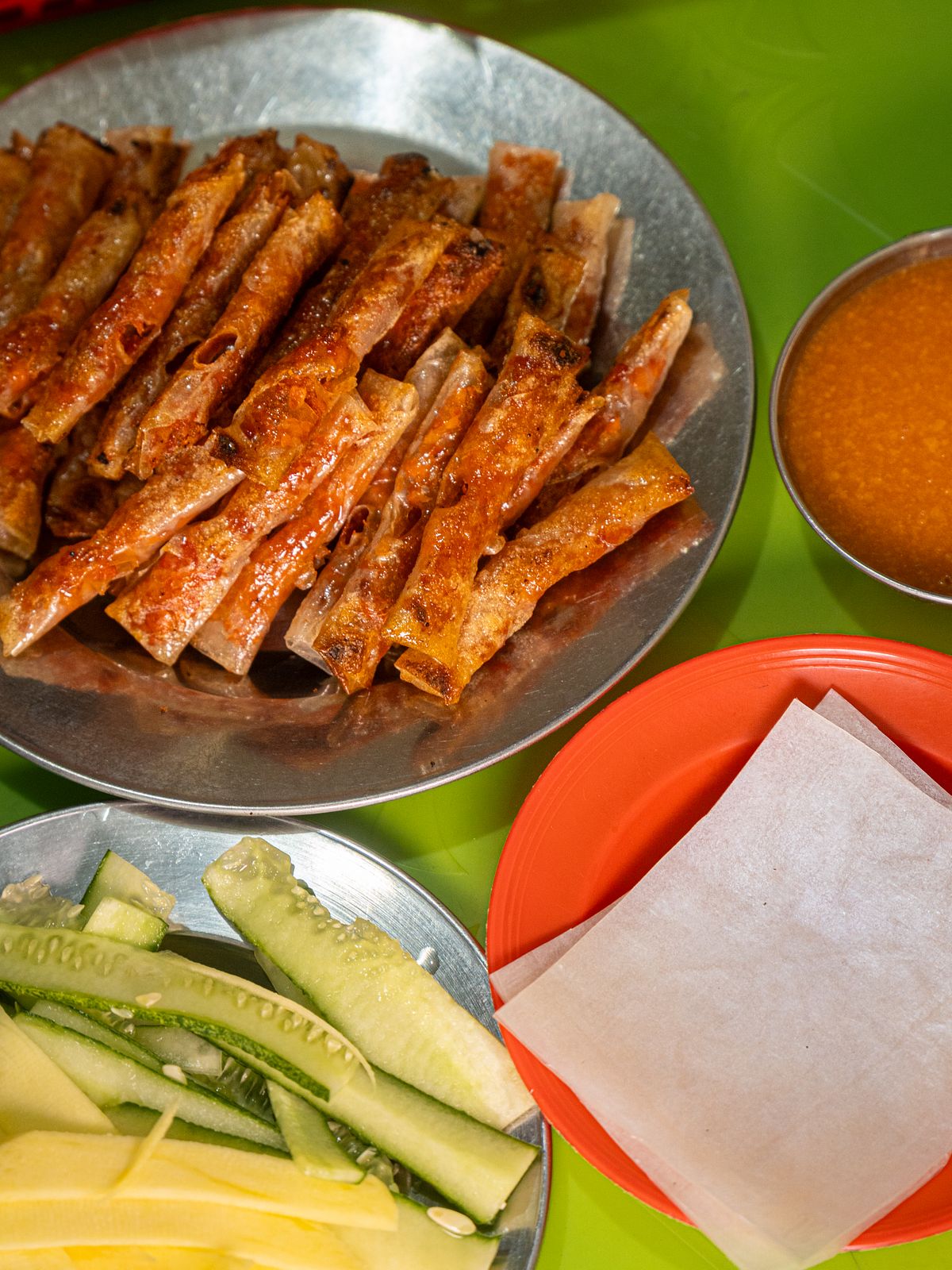 A mixture of shrimp, minced pork, and spices is thoroughly pulverized into a paste and wrapped in rice paper. Each chả lụi, as slender as a green bean, is then given a quick grill on the charcoal for some smoky burn marks. Diners assemble a roll by enveloping the grilled meat in lettuce, herbs, and young mango slices before dipping the whole thing in the provided sauce. This dipping concoction's use of peanuts harks back to its roots in central Vietnam. Everything comes together like a symphony of tastes and textures: sour mango, sweet sauce, smoky meat, and crunchy grilled bánh tráng.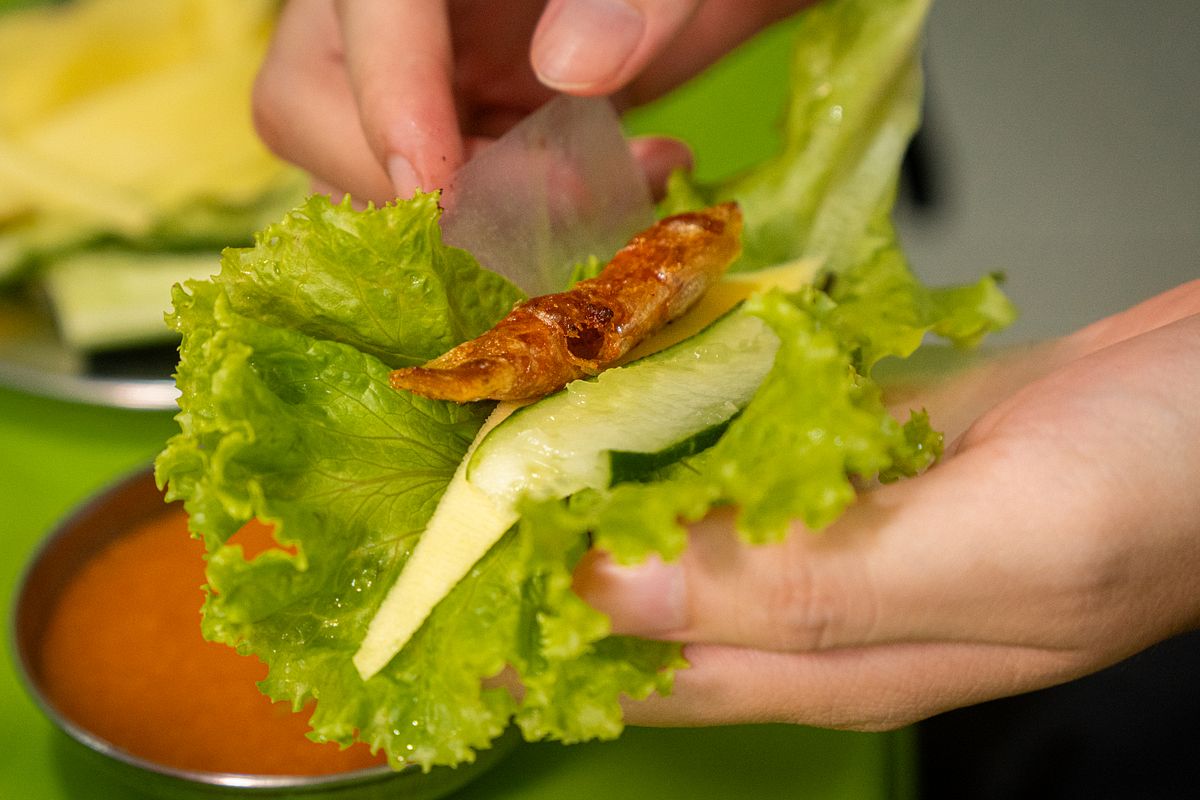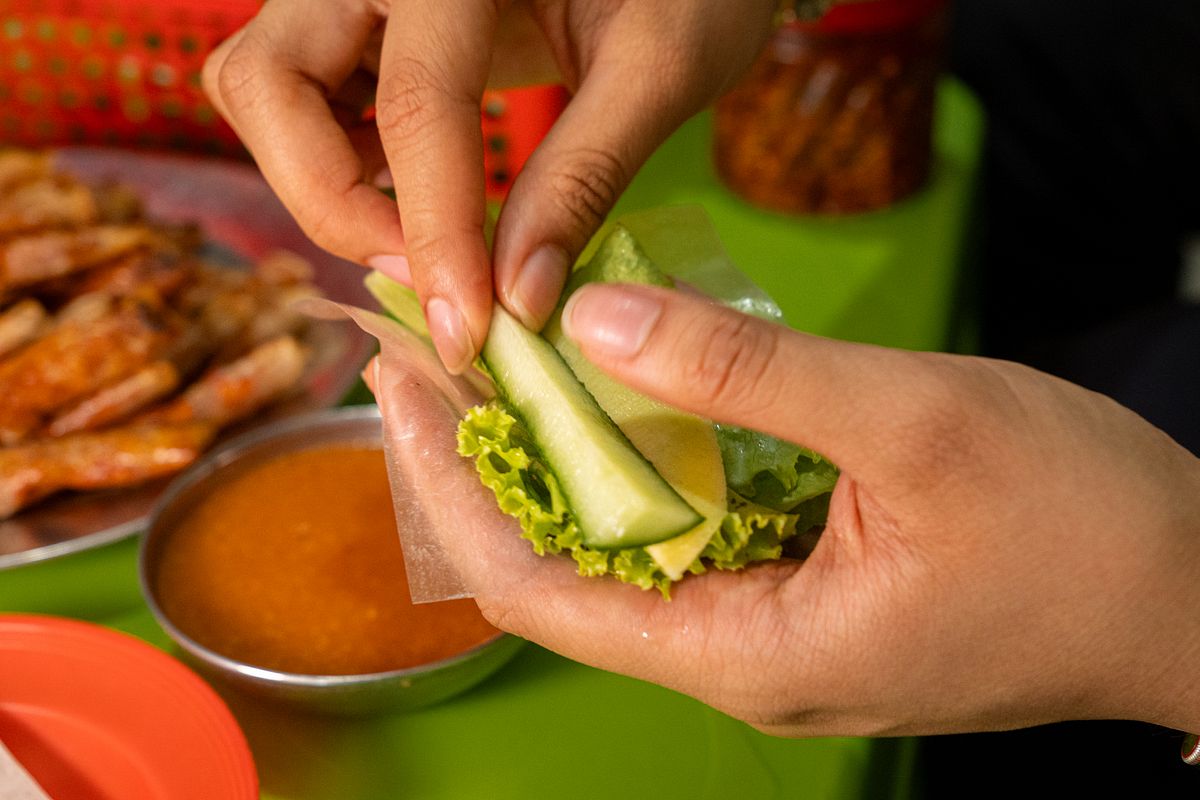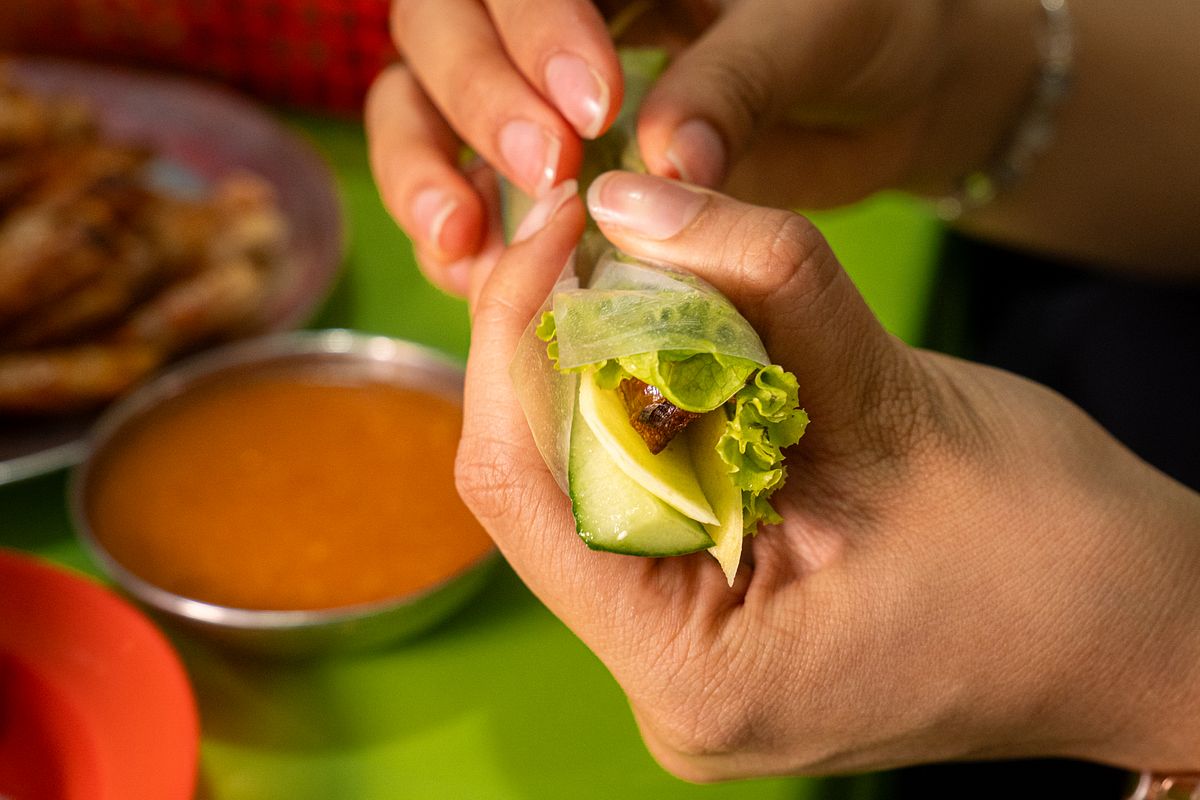 Features:
A complex nước chấm that's practically drinkable, but might not appeal to those not fond of sweet sauces.
Trà đá and herbs are free of charge and refillable.
Cost: VND25,000 per person
Tips:
Wash your hands at the provided sink before diving into the food because no cutlery is given.
Opening hours: 2:30pm–10pm.
6. Lá Lá Cà Phê
Address: 223/13 Hà Huy Giáp Street, Quyết Thắng Ward, Biên Hòa City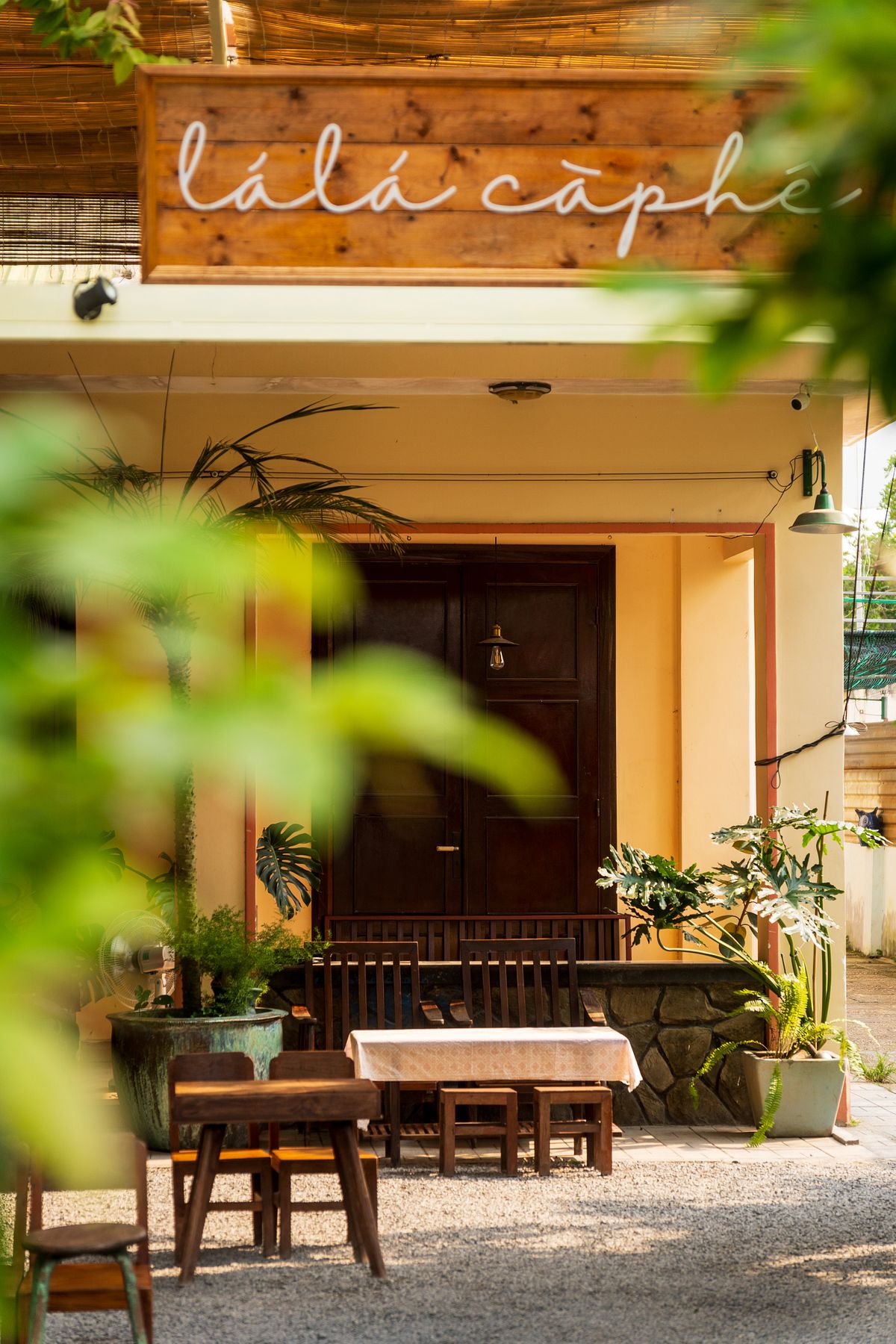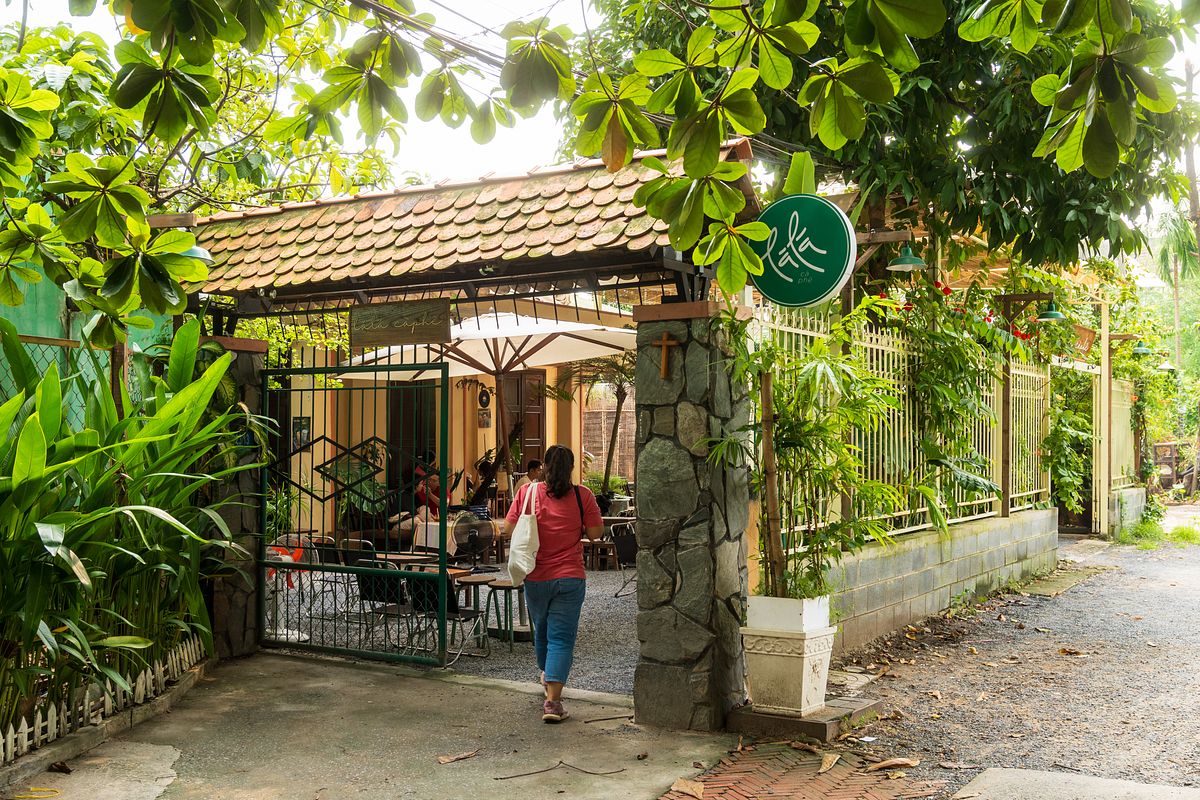 Shielded from the dust and noises of the main street thanks to a spacious park, Lá Lá Cà Phê is an endearing example proving that simplicity sometimes is the most comforting quality in a cafe. The main area is a sheltered courtyard surrounded by trees, vines, and canopies — true to the coffee shop's leafy name. The tables and chairs are on the low and small side, so they might not serve any other purpose apart from sharing a laugh with friends or flipping a few pages of a good book. Leave your laptop at home.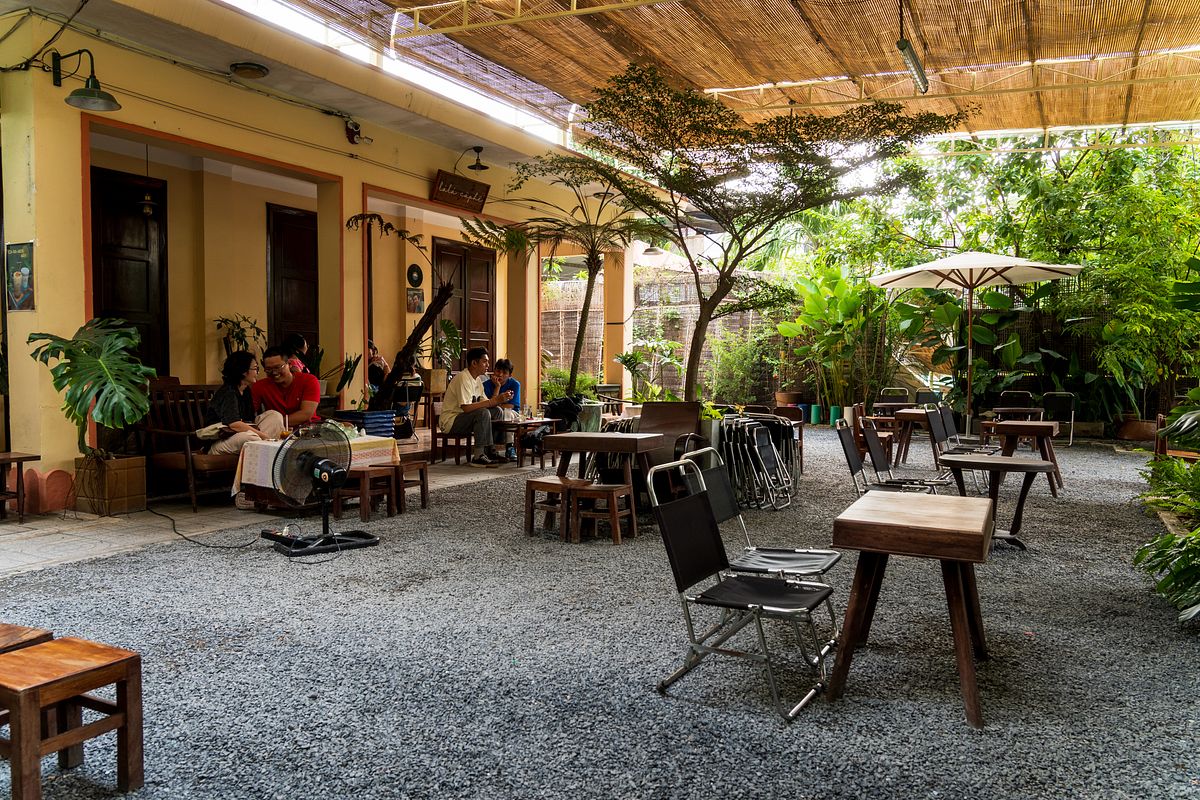 Features:
Direct view into a calming park
A deceptively placed mirror that might trick you into thinking that the coffee shop has a hidden entrance to Narnia.
Cost: Drinks range from VND27,000 to VND50,000
Tips:
Nước mơ is better than nước sấu.
Opening hours: 7am–10pm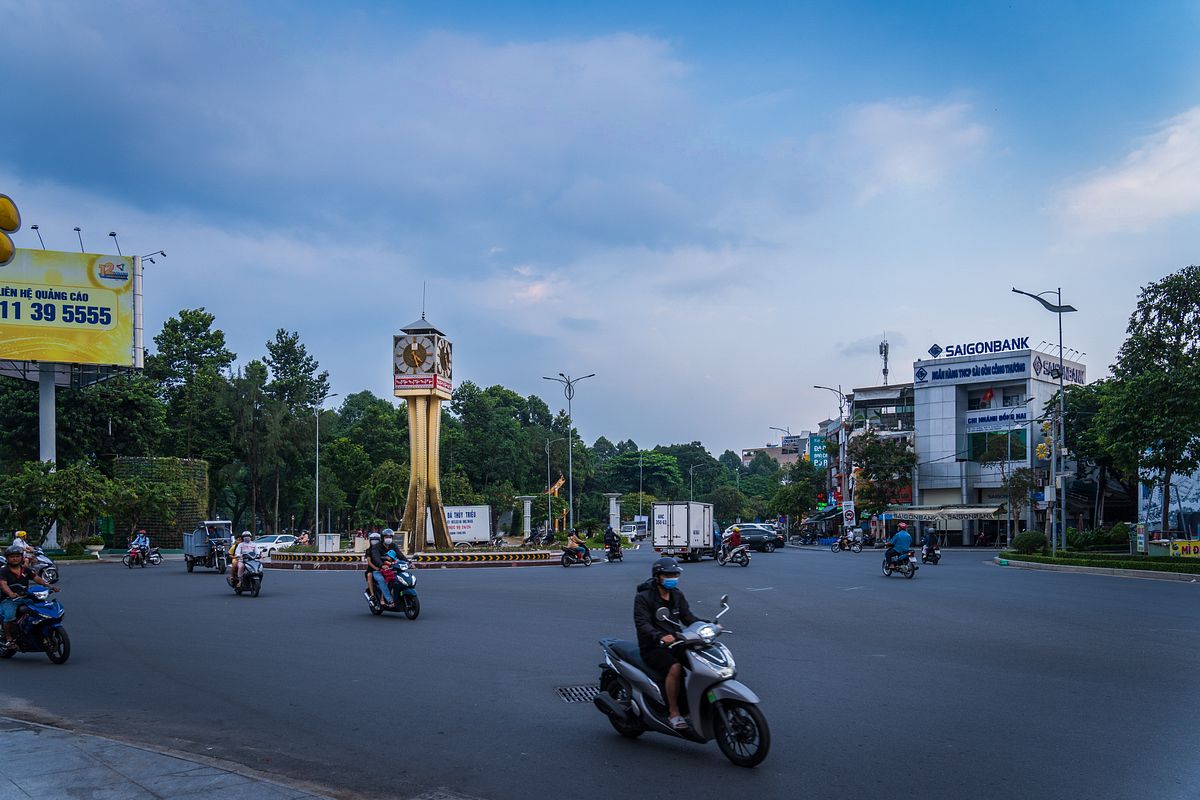 7. Vịt Lộn Thu Hà
Address: 175 Phan Đình Phùng Street, Quyết Thắng Ward, Biên Hòa City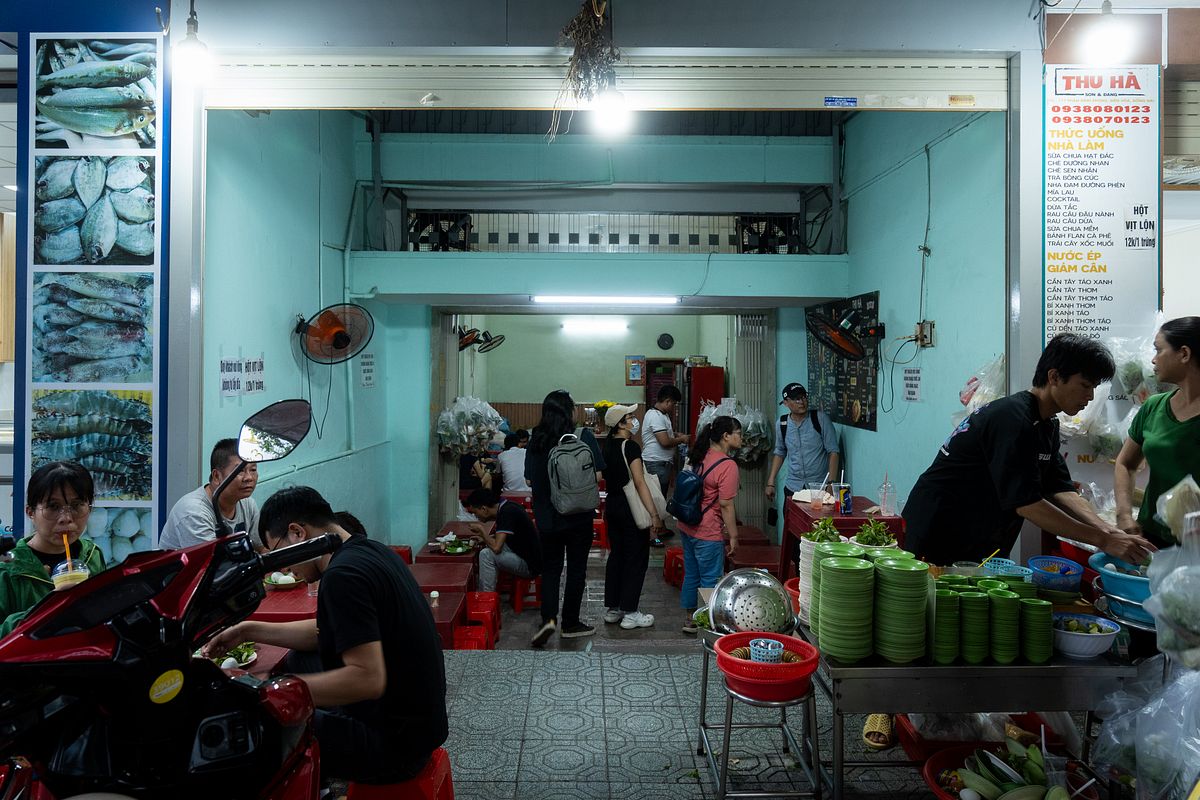 After a number of shameful ride-share trips hiding from the sun, we finally got to the strolling portion of our journey, as Lá Lá Cà Phê is just a brisk walk away from some hot, hearty duck eggs. The irony is not lost on me that for a feature under the Stroll series, not a lot of leg exercise has happened so far, and I sincerely hope that you, dearest Saigoneer readers, would be braver than us in the face of punishing Biên Hòa heat, when it comes time for you to dip your toes into this adventure yourselves.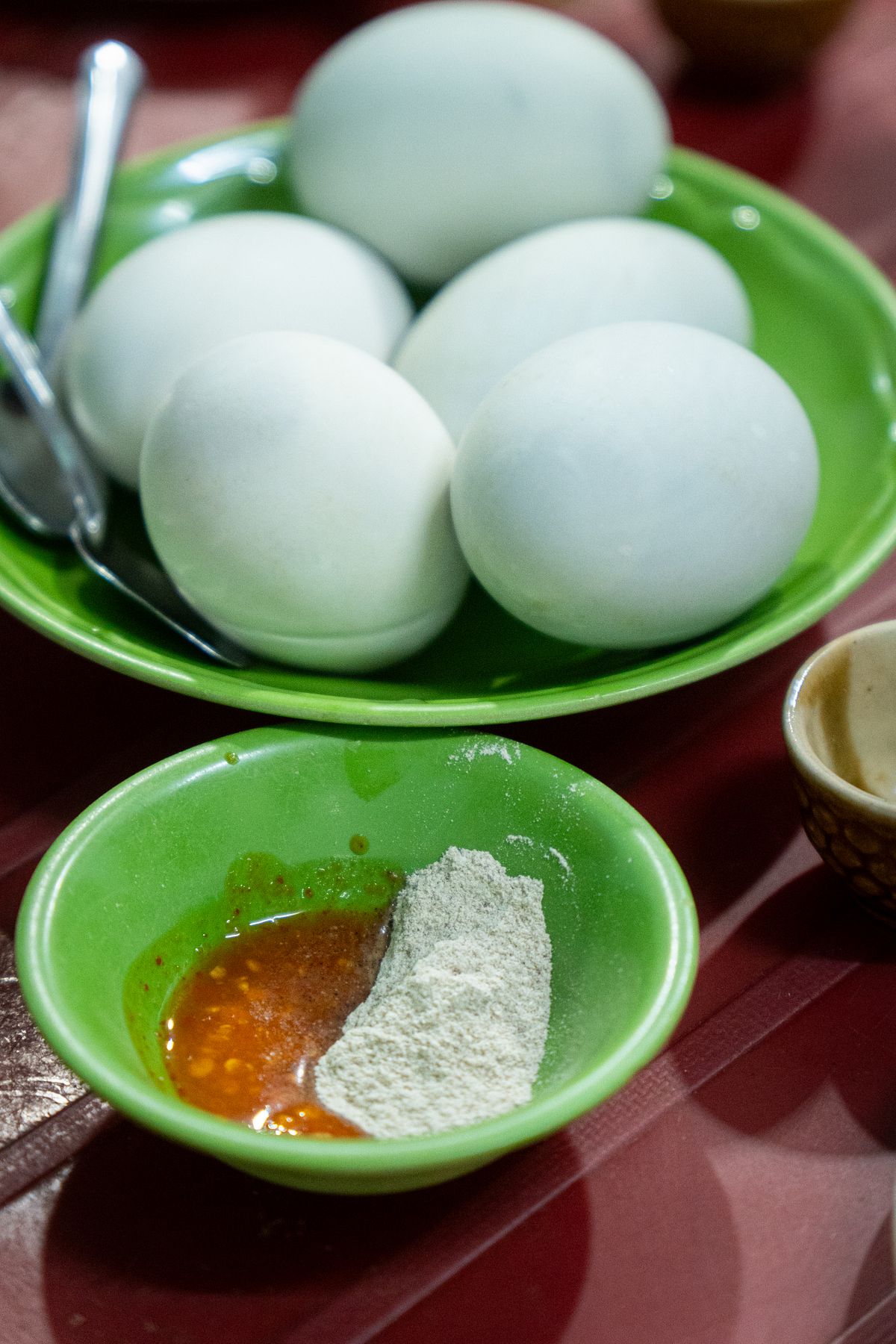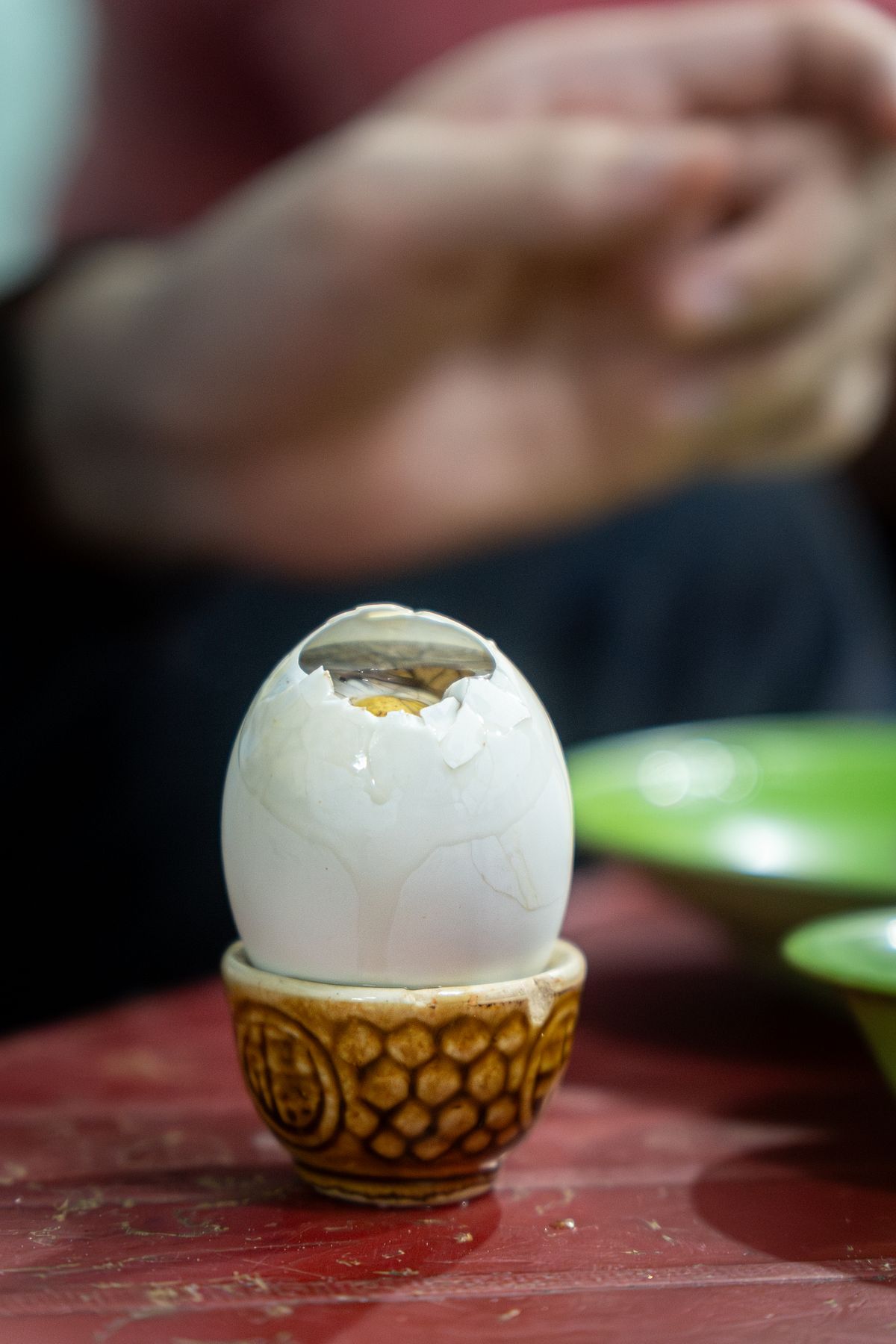 Just as we finally reached our vịt lộn destination, the sky turned ominously gray in a blink of an eye and it started pouring cats and dogs by the time the eggs arrived on the table. Based right at a busy intersection, Vịt Lộn Thu Hà is a household name in Biên Hòa, famous for its consistent egg selection and flavorsome peppery dipping — in theory, that is. In practice, the eggs tasted just like any other vịt lộn one might come across at places in Saigon, even though having hot-to-the-touch, perfectly cooked vịt lộn as the rain was raging right outside the door was a very comforting experience. A slurp of duck egg broth would warm one's tummy right up. The setting was so fitting that I suspected that the bout of summer rain might have been a paid actor.
Features:
Freshly boiled, tasty vịt lộn, albeit at a slightly steep price tag.
A surprisingly extensive menu of bubble tea.
Convenient rainy weather to bolster the dining experience.
Cost: VND12,000 per egg
Tips:
Eat an odd number of eggs if you wish to reverse bad luck.
Don't crack the entire egg out, but slowly chip it away with tiny spoonfuls.
Opening hours: 2pm–10pm
8. Train to Saigon
Biên Hòa Railway Station: At the end of Hưng Đạo Vương Street, Biên Hòa City.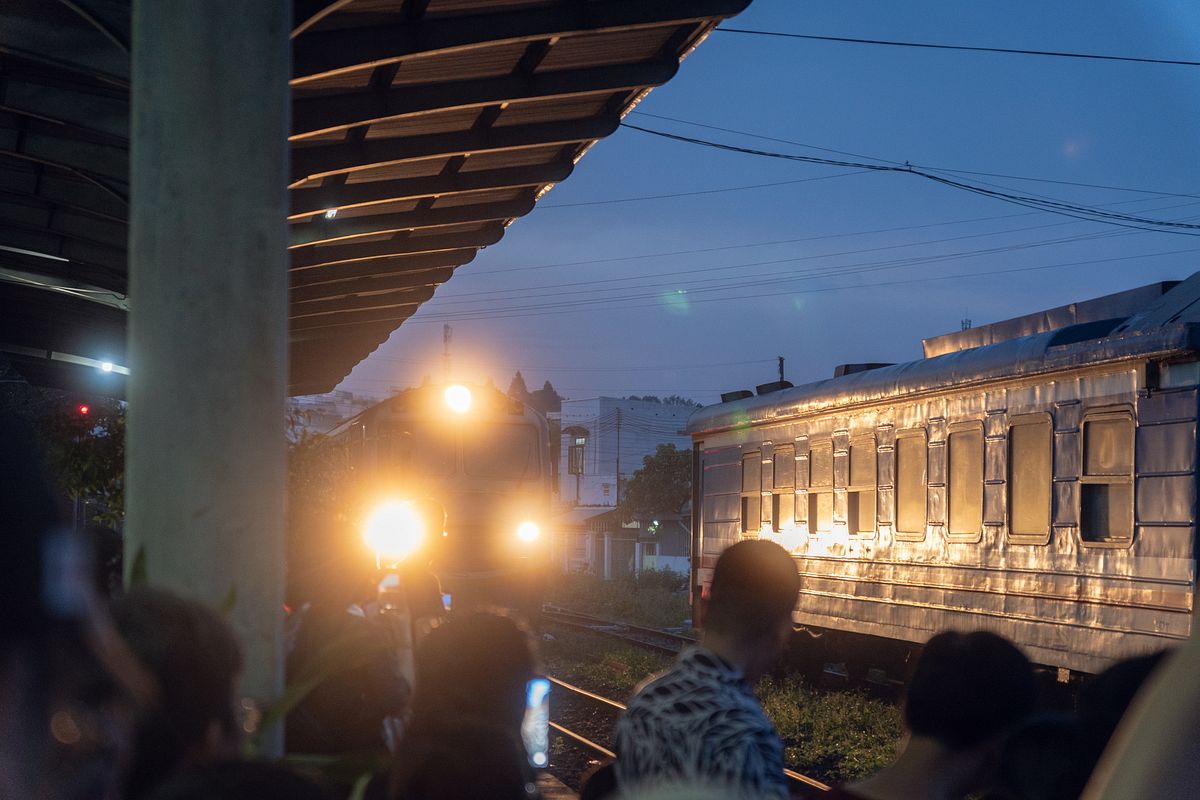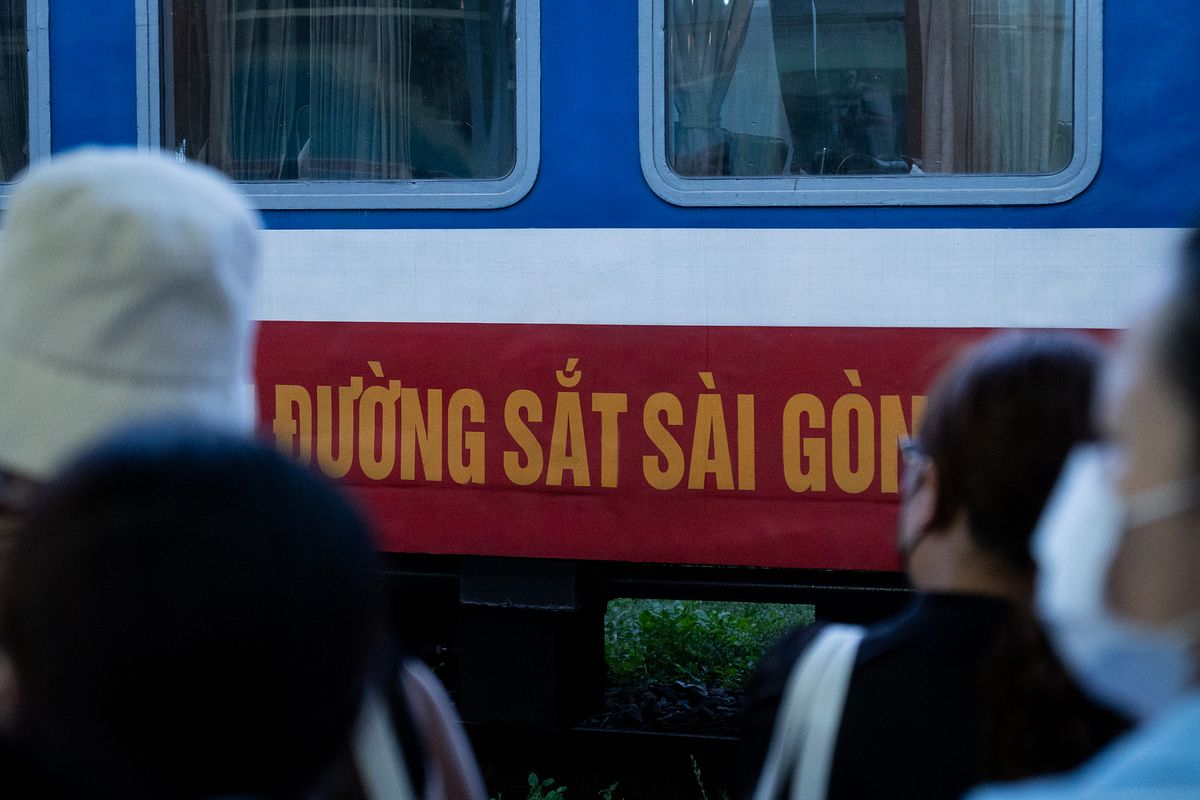 By the time we polished off our vịt lộn, the summer shower had already slowed to a lull, enveloping Biên Hòa in a layer of cool air. I couldn't remember much of the last few duck egg bites, to be honest, because it was inching dangerously close to our departure time. It was a surprise to set foot into the departure area at the station just to find, quite literally, everybody and their moms also waiting for the train. Saigon must be a more attractive weekend destination than I thought to warrant this level of interest from Biên Hòa denizens.
What initially looked like us making the train in the nick of time turned out to be us arriving over an hour too early, because the train was delayed by at least three podcasts' worth of sitting around. It became apparent quickly that this tiny facility, with no air-conditioning and an unintelligible PA system, wasn't an ideal waiting location for what must have been hundreds of hungry, sweaty, cantankerous passengers, who were slowly devolving into crotchety gremlins by the minute. Contrary to the morning trip, this time, instead of glee, we boarded the train with a deflated spirit; that initial fire dampened by both the rain and a need to just get the fuck out of there. While the actual train ride went about without any unexpected setbacks, it was admittedly naive of me to have gotten my hopes up when it comes to the punctuality of Vietnam's transportation.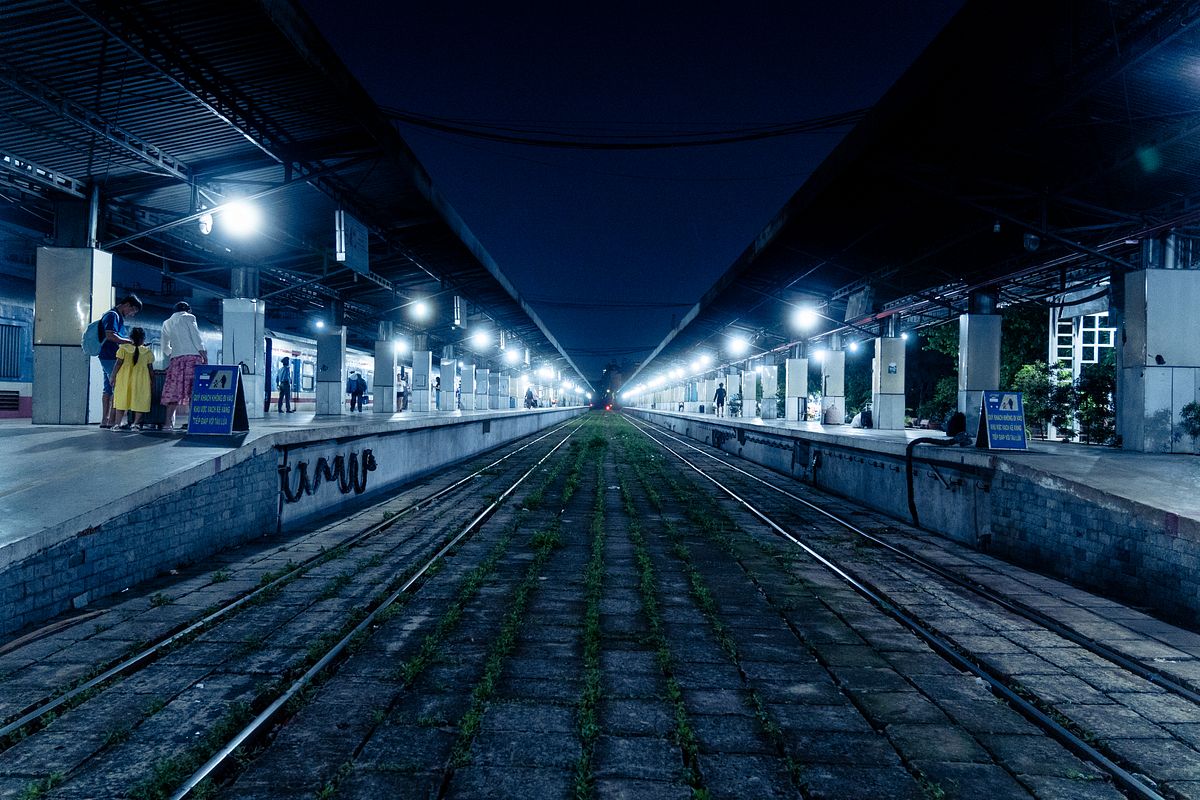 Tips:
Expect some amounts of delay for the Biên Hòa–Saigon ride.
Bring along entertainment options to kill time like board games, crochet kits, ouija boards, sourdough starters, human sacrifice portals, and more!
Or better yet, book alternative forms of transportation to get back to Saigon.