Pancake-flat roads criss-cross the Mekong Delta's intricate water world of swamplands and paddy fields. Littered with exotic fruit orchards, sugar-cane groves and sleepy roadside cafés, it is a perfect landscape for touring cyclists. Away from the bustling traffic of Highway 1A, linking Saigon to Can Tho, the pace of life slows considerably and shady coconut palms beckon.
---
Related Articles:
- Saigoneer Getaways: The Melting Pot Of The Philippines
- Saigoneer Getaways: Can Gio And The Mekong Delta
- Phú Quốc: An Idyllic Beach Getaway…For Now
---
With the majority of the Mekong Delta off the tourist trail, hundreds of miles of quieter roads lie waiting to be explored. The nutrient-rich region stretches from the outskirts of Saigon to the Gulf of Thailand, with nine tributaries of the Mekong River known to the Vietnamese as Cuu Long "Nine Dragons." The essential ferry crossings over these mighty waterways provide welcome respite from the unrelenting heat.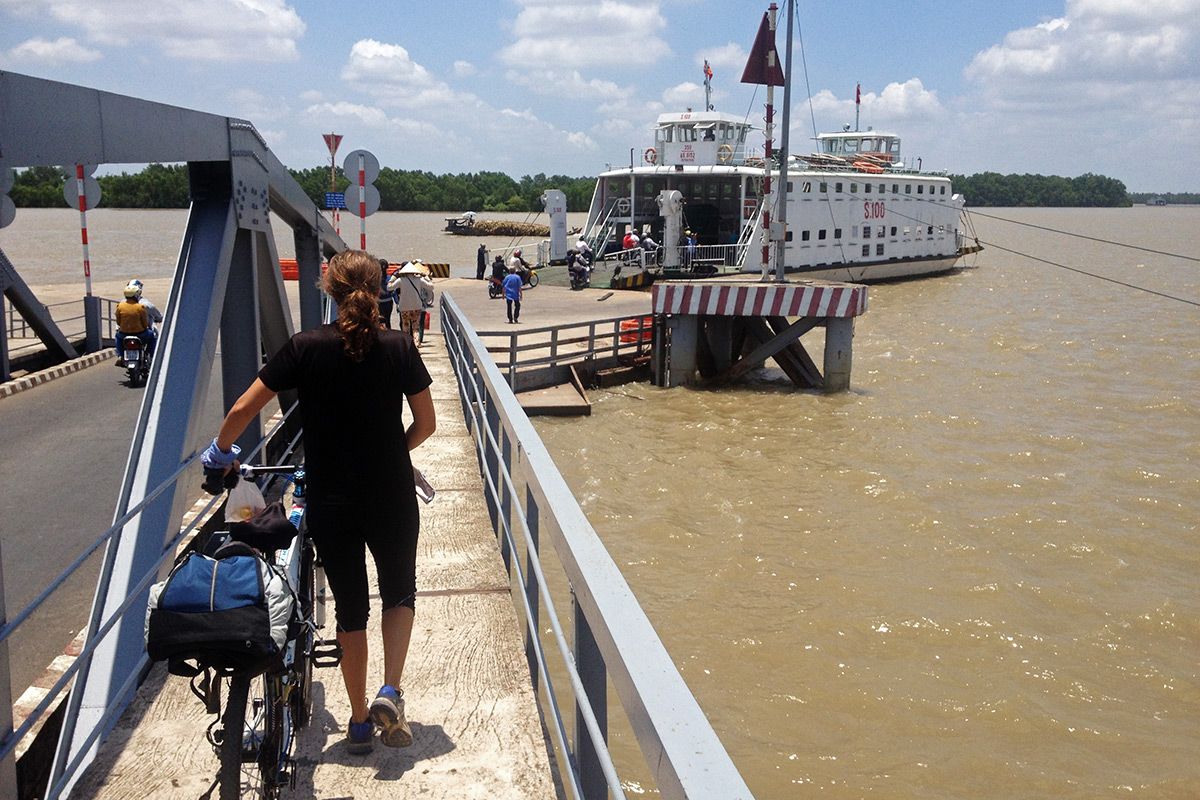 For novice cyclists or serious adventurers, the backroads from Ben Tre to Can Tho offer beautiful scenery and are completely accessible due to the flat terrain. The route weaves through the neighboring province of Tra Vinh, a quiet place to stop and explore the Mekong's historic connection to Cambodia. Around 300,000 ethnic Khmer live in Tra Vinh and an impressive 140 Khmer pagodas are scattered across the countryside. These architectural wonders can be explored in peace, with just the resident monks for company.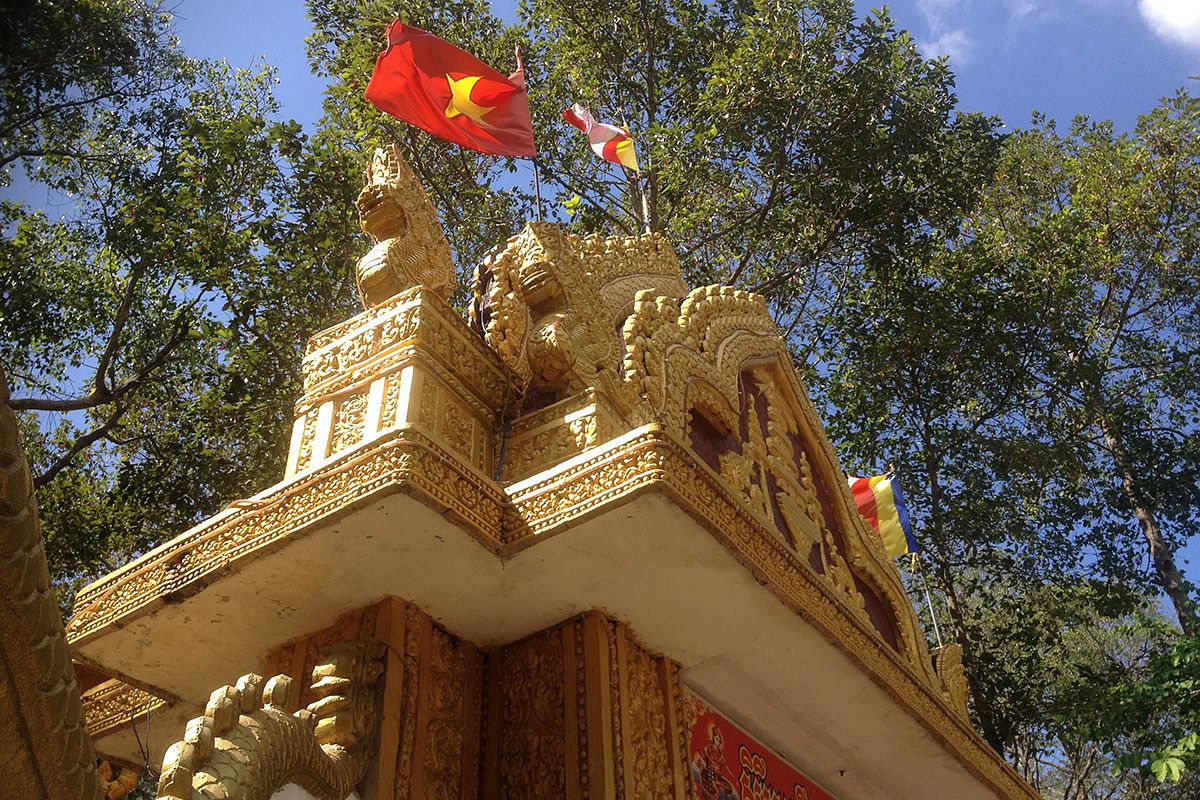 Piles of exotic fruit are on sale outside roadside cafes, and when the midday sun gets to be too much, weary cyclists can stop for a nap in a hammock swinging to the breeze from nearby canals. Two-wheel travel allows a deeper insight into the rich culture of daily life in the Mekong Delta and its traditional dependence on the surrounding waterways. Children will wave and yell as you pass, and farmers will pause to stare from under the brim of their conical hats.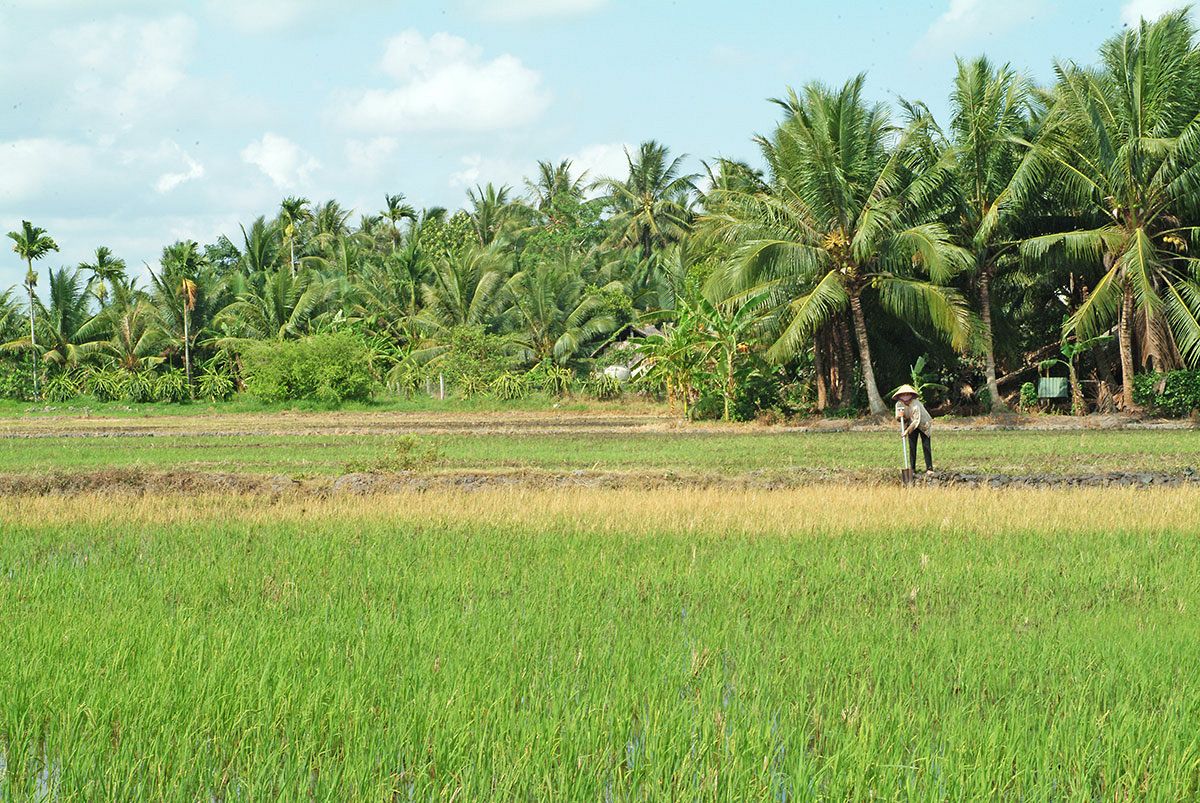 For cyclists really hoping to get off the beaten track, head to Thanh Tan island, a little known spot south of Go Cong which can be reached by following the road east from My Tho. With only a couple of guesthouses on the island, it is advisable to take the ferry across long before dark.
Hotels and guesthouses appear in the most unlikely of places in the Mekong Delta, with most small towns offering a room of some description.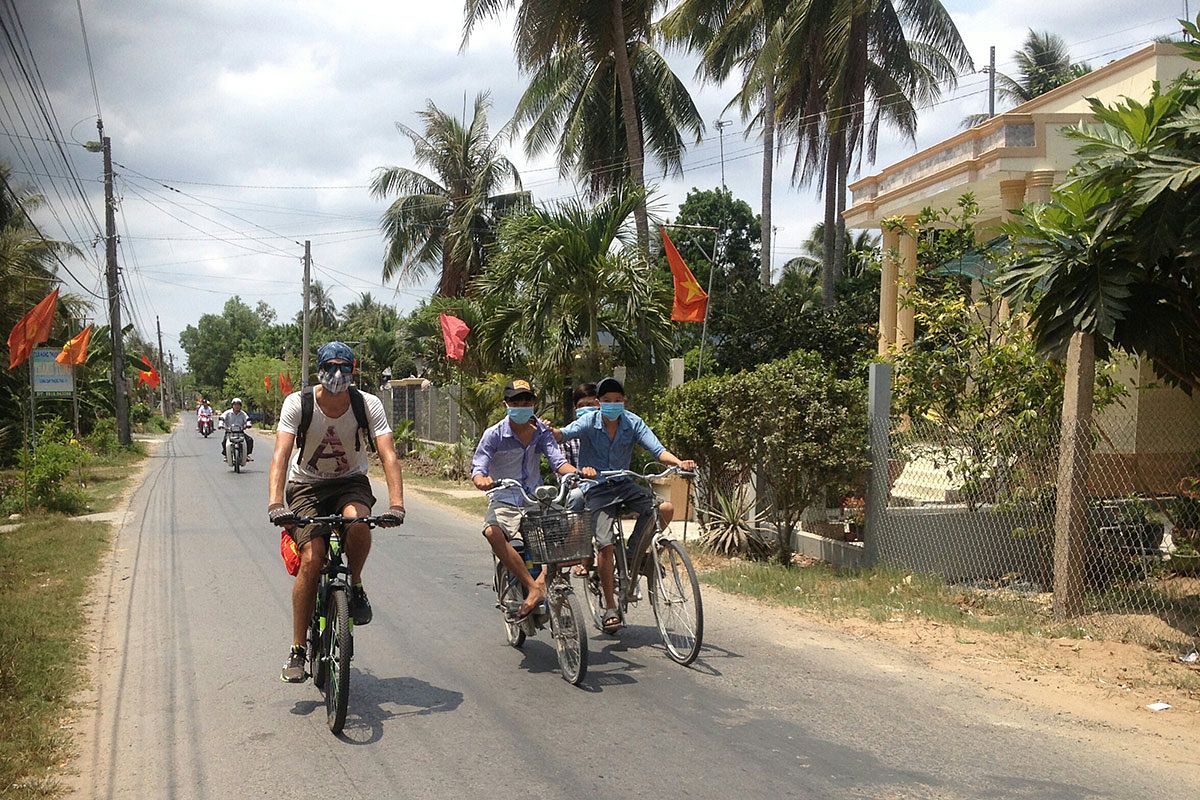 Getting hold of a half decent bike can be the difficult part, but there are a number of shops in Saigon that stock a selection of reliable bikes available to rent.