As Saigon inches towards the hottest months of the year, I find myself shying away from steaming hot soups while craving a little cooling treat to ward off the heat. Luckily for Saigon's foodies, District 7 has just the right dish to scratch that itch.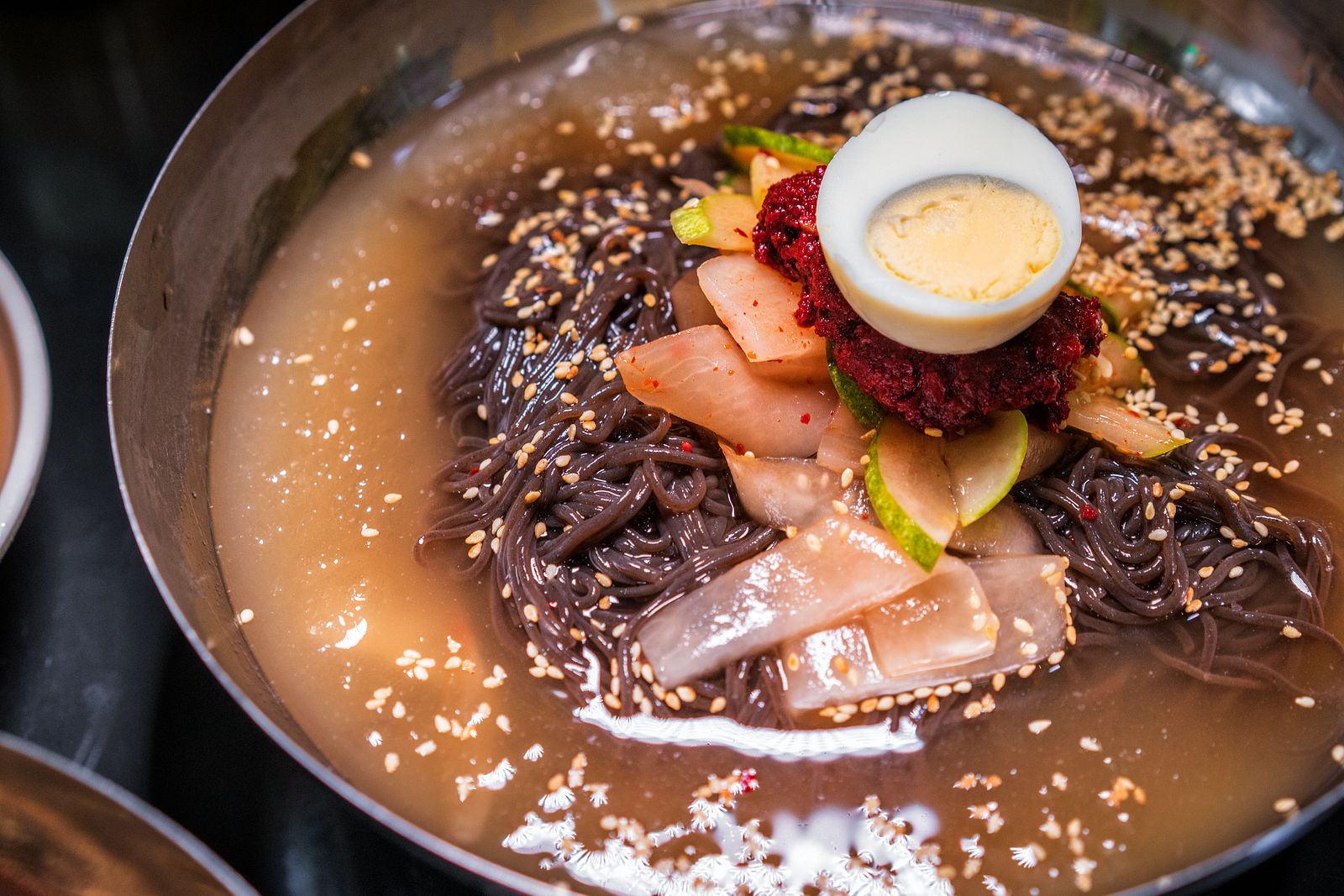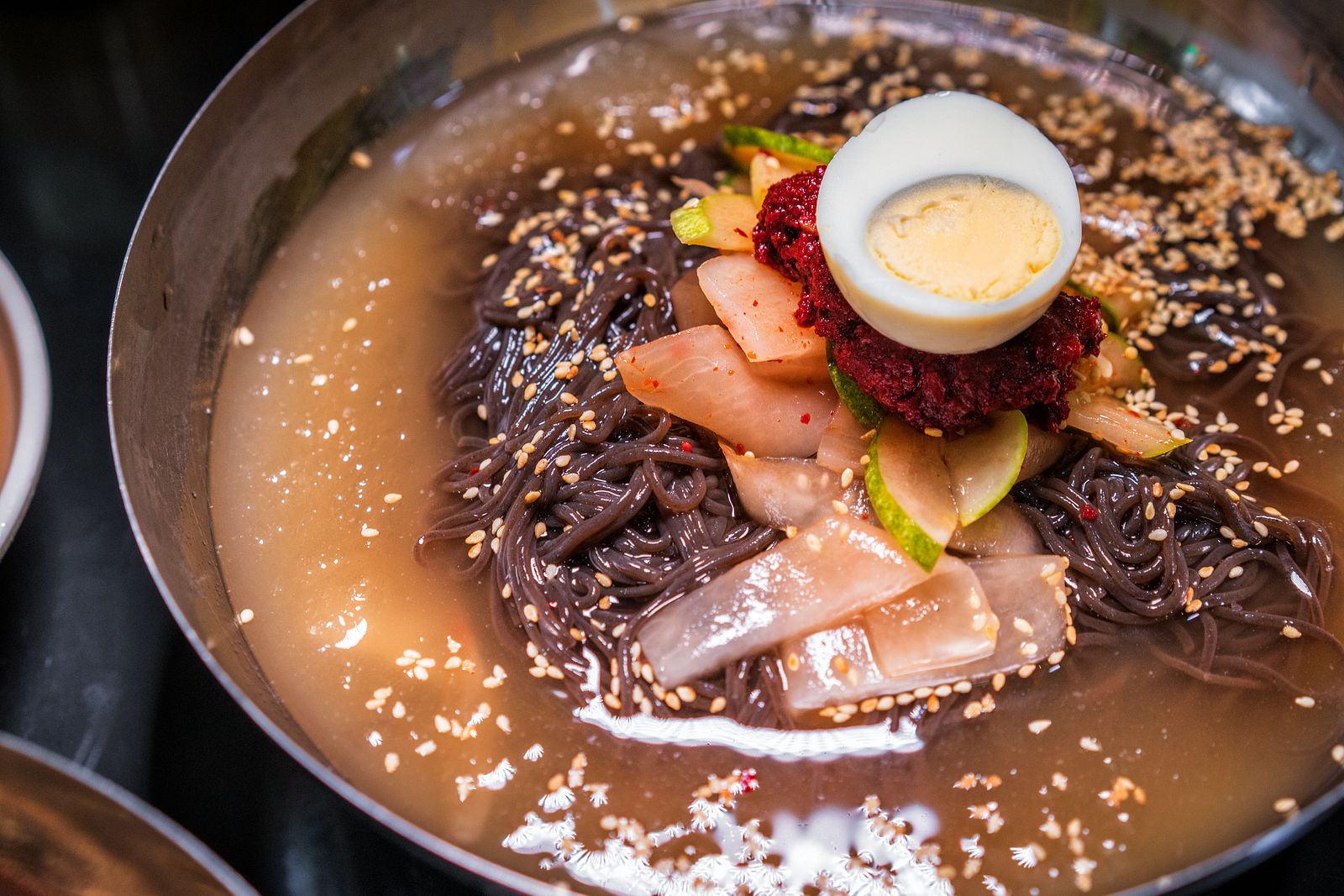 Naengmyeon
Ingredients
Buckwheat flour
Potato starch
Sweet potato starch
Arrowroot starch
Kudzu starch
Daikon
Cucumber
Boiled egg
Sesame seeds
Naengmyeon is a noodle dish commonly eaten during summertime thanks to its cooling effects and refreshing ingredients. The noodles are made from the starch of a range of root vegetables and grains, including the mainstay buckwheat, in addition to potato, sweet potato, arrowroot starch and kudzu. In a shade of purplish-brown, these strands have an incredible bite and hold up extremely well after a long time submerged in the broth without getting soggy. The broth is ice-cold, tangy and full of umami flavor, with just a light touch of sweetness. And sprinkled on top is a healthy serving of lightly pickled daikon, cucumber, half of a boiled egg and toasted sesame seeds.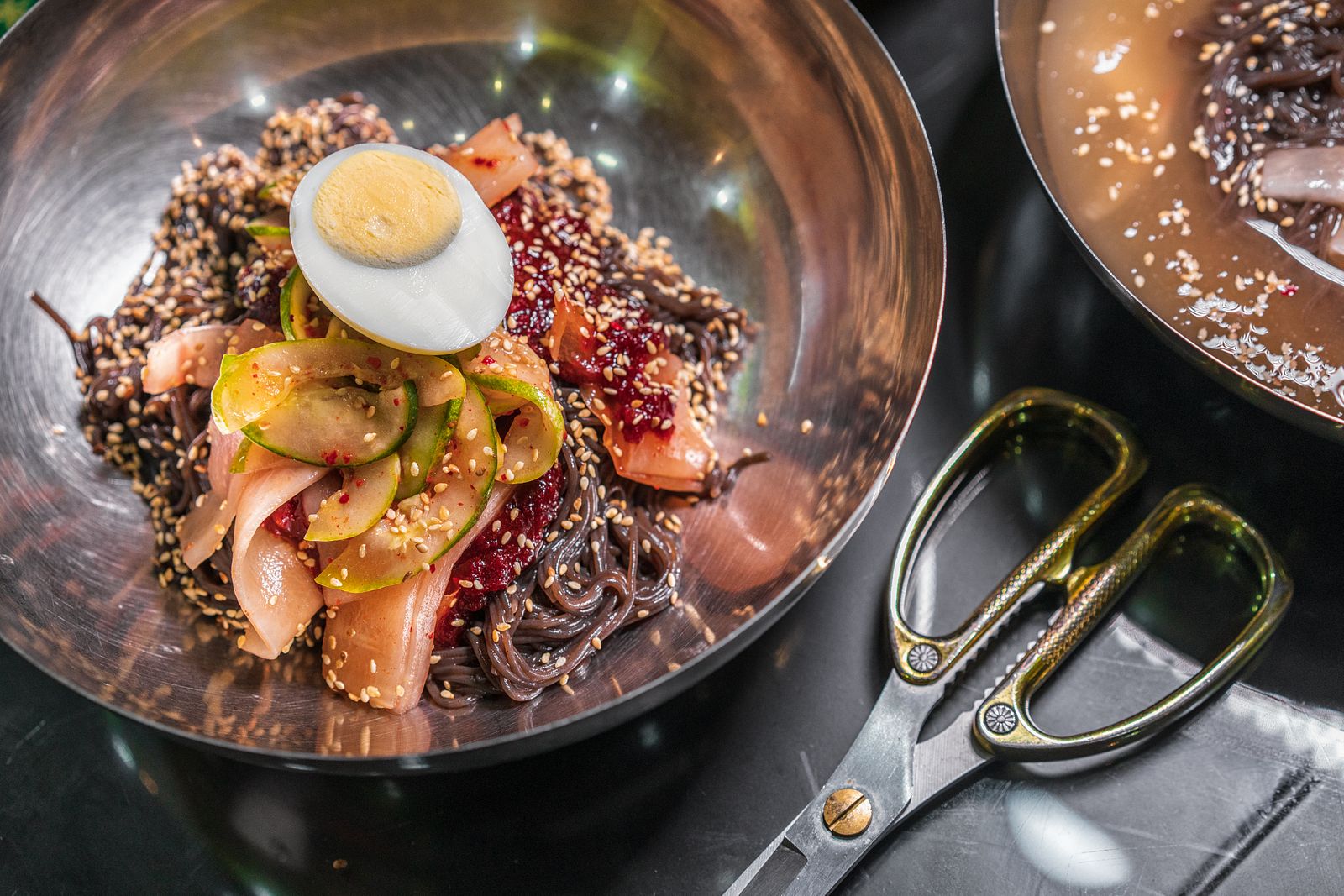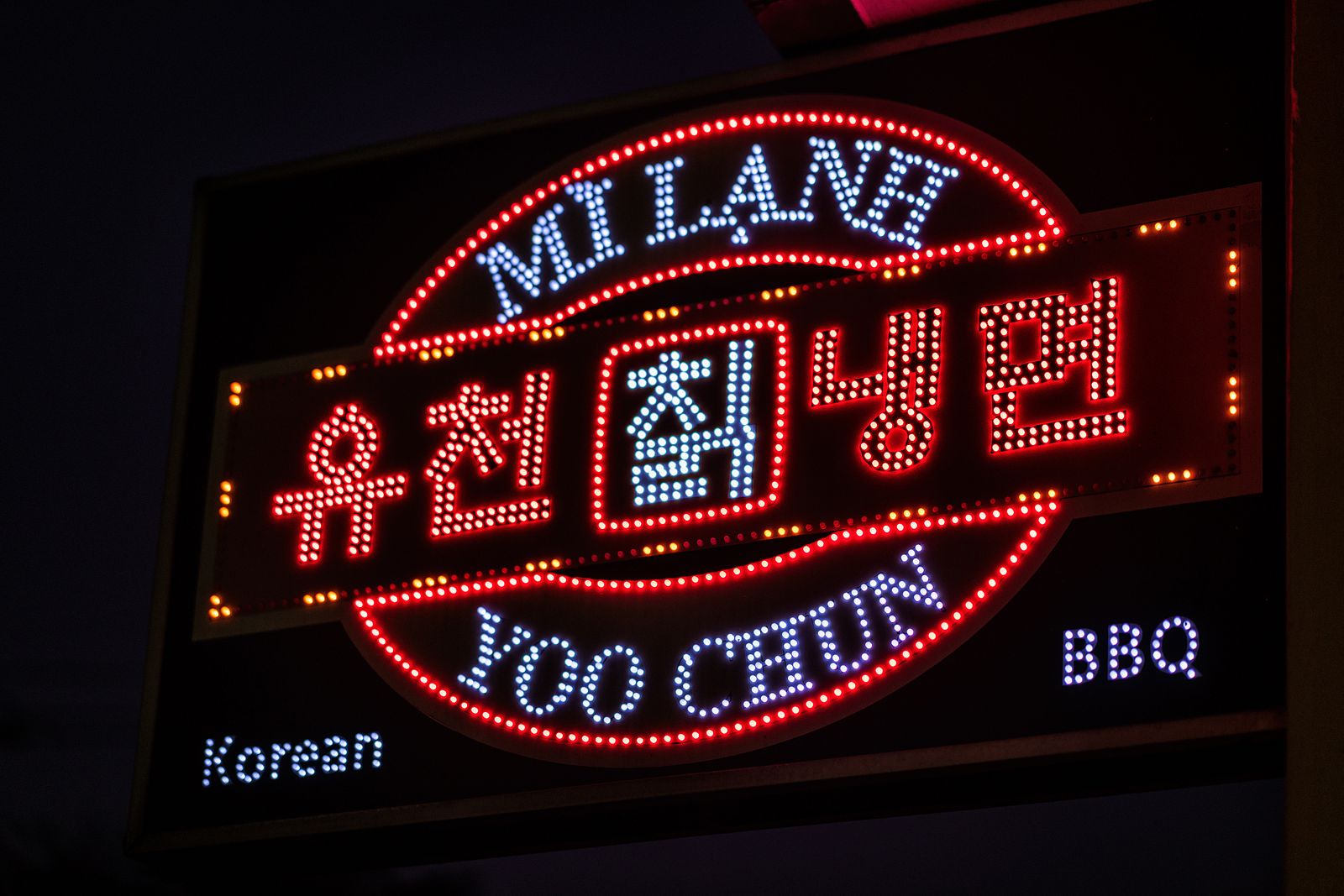 This particular bowl of naengmyeon can be found at Mì Lạnh Yoo Chun in Phú Mỹ Hưng, a seemingly nondescript family restaurant that happens to serve up the best cold noodles I've ever eaten in town. Our order lands on the table in a stainless-steel bowl, looking handsomely put together. The strands of noodles glisten, their dark amber body providing a contrast to the brightness of the slices of cucumber and pickled daikon. Traditionally, one is not supposed to cut naengmyeon noodles, as they represent longevity, but usually noodle shops offer to cut them for you, or a pair of scissors so you can snip them yourself — a prudent move considering these will be the chewiest flocks of noodles you'll ever come across in your life. Coupling with the soft tanginess of the vegetables and broth, the noodles' texture will compel you to never stop eating. At VND120,000, this is a relatively expensive bowl of noodles, but the portion size is huge and can easily feed two.
Korean cold noodles (naengmyun)
3 Khu Pho My Hoang, Tan Phong Ward, D7 (the shopfront faces Nguyen Van Linh)