Born in Cuba, mojitos have spread throughout the world and are particularly popular in tropical regions where the cocktail's mint, lime juice, simple sugar and white rum prove particularly refreshing. This makes them ideal for Saigon year-round. RBar, the chic bar in the lobby of the Renaissance Riverside Saigon, thus offers it as a signature drink, but with a local twist.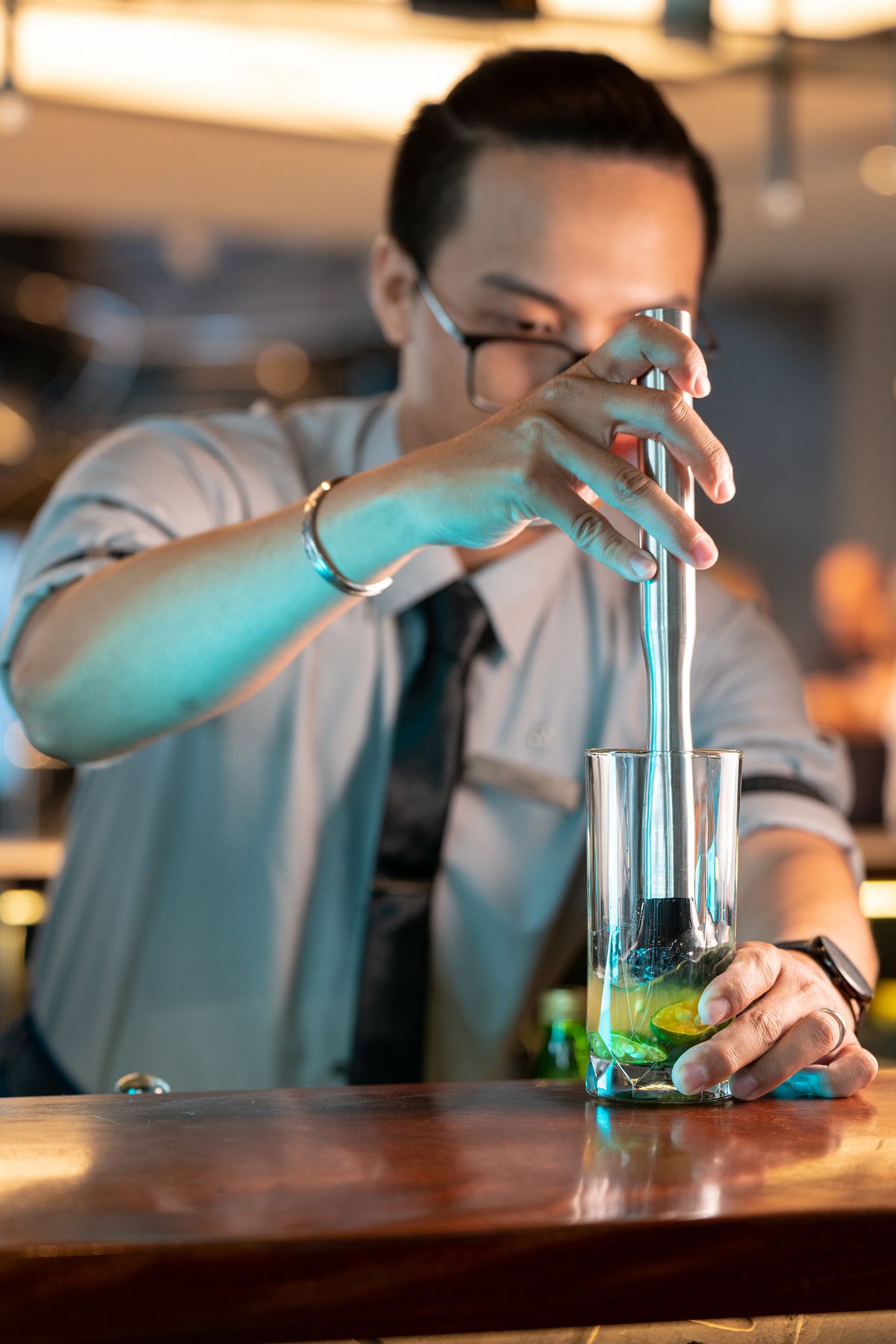 "They are subtle, not aggressive like limes," shares RBar's head bartender Long shares regarding the kumquats selected to replace the limes traditionally used in mojitos. Indeed, they carry a softer, more background role when included in the bar's rendition of the drink. Instead, the flavor profile's foreground is shared by a combination of white and dark rum.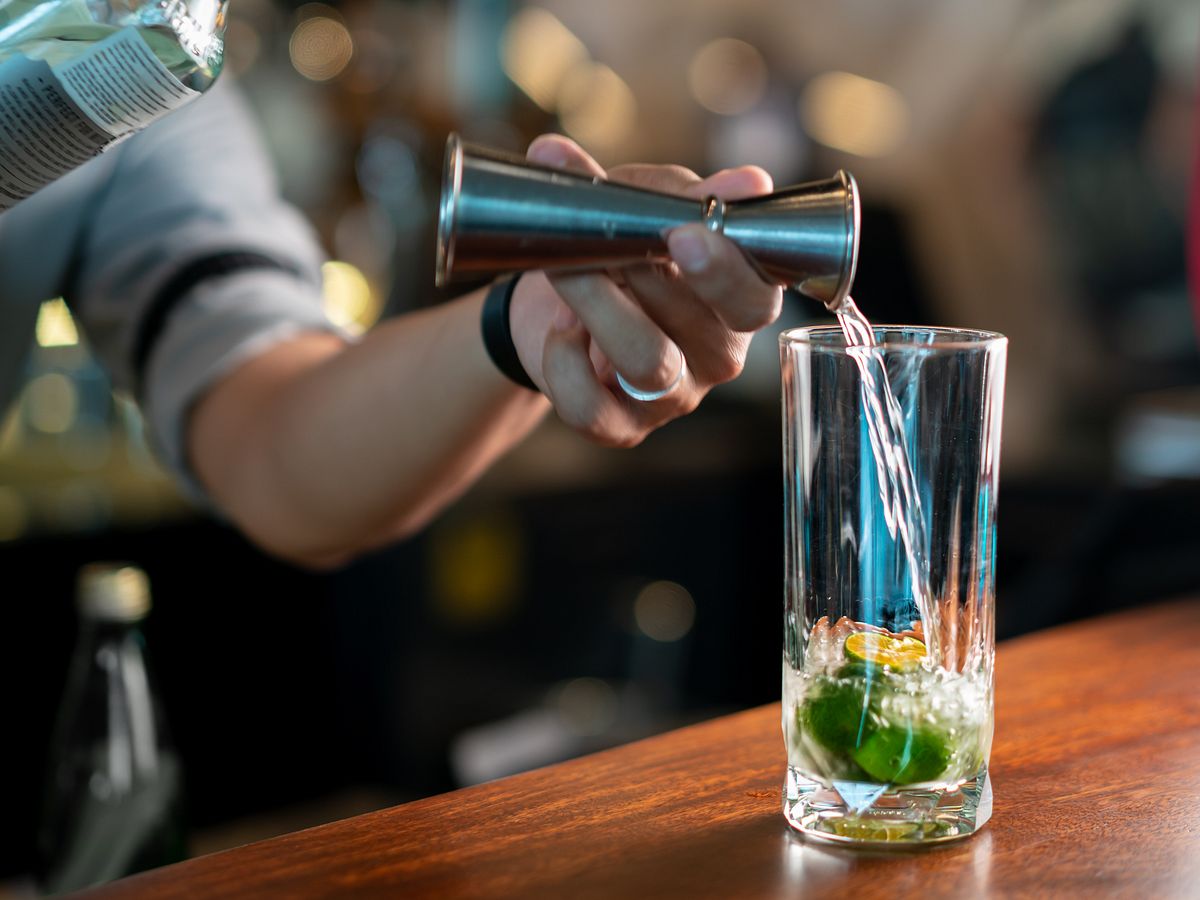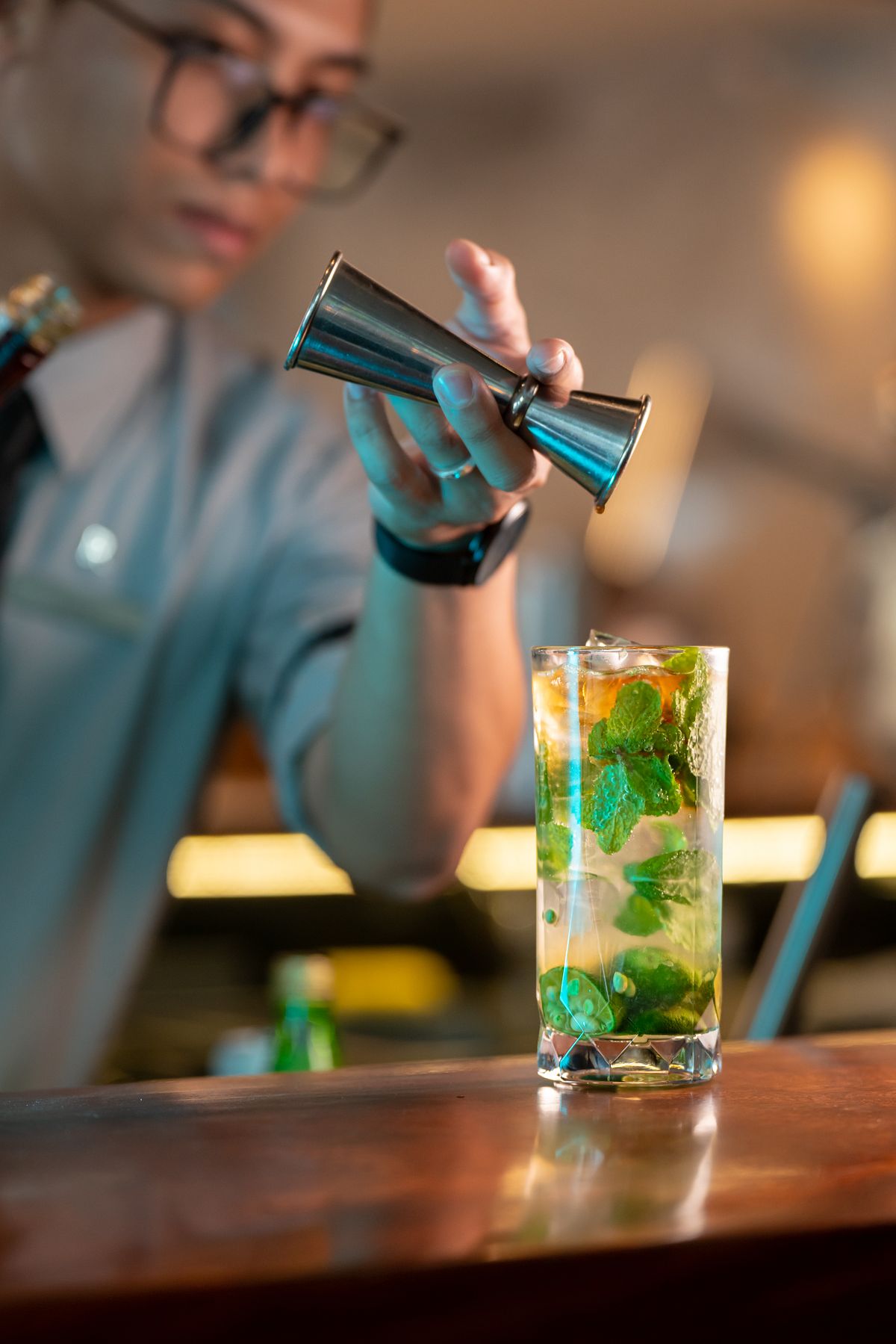 The unique inclusion of the latter gives the drink a bold and rich rum presence. Slightly stronger than what one may expect, it has an energy that suits the chaotic scene outside as traffic swirls around the statue of Trần Hưng Đạo as he points menacingly at invaders across the water.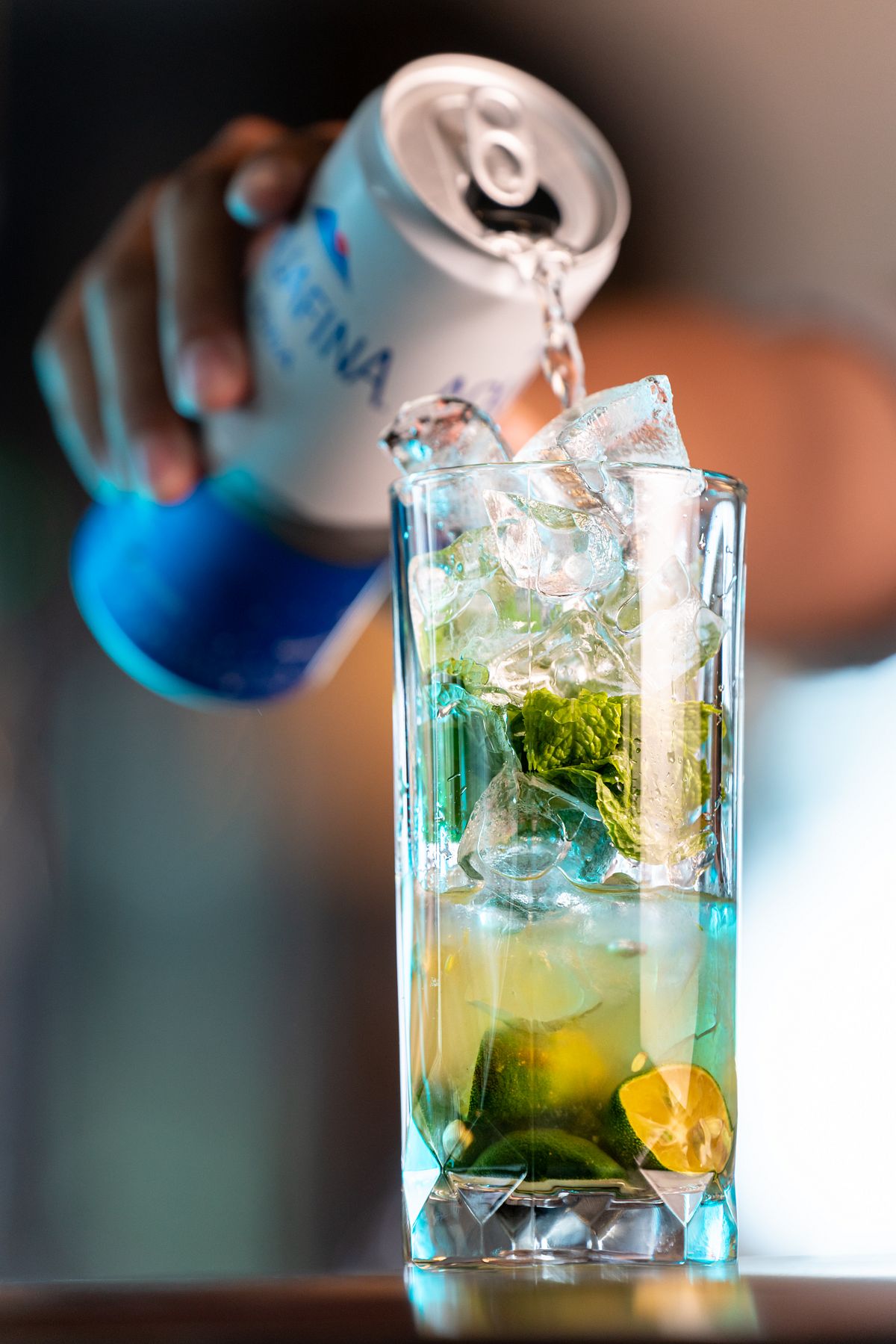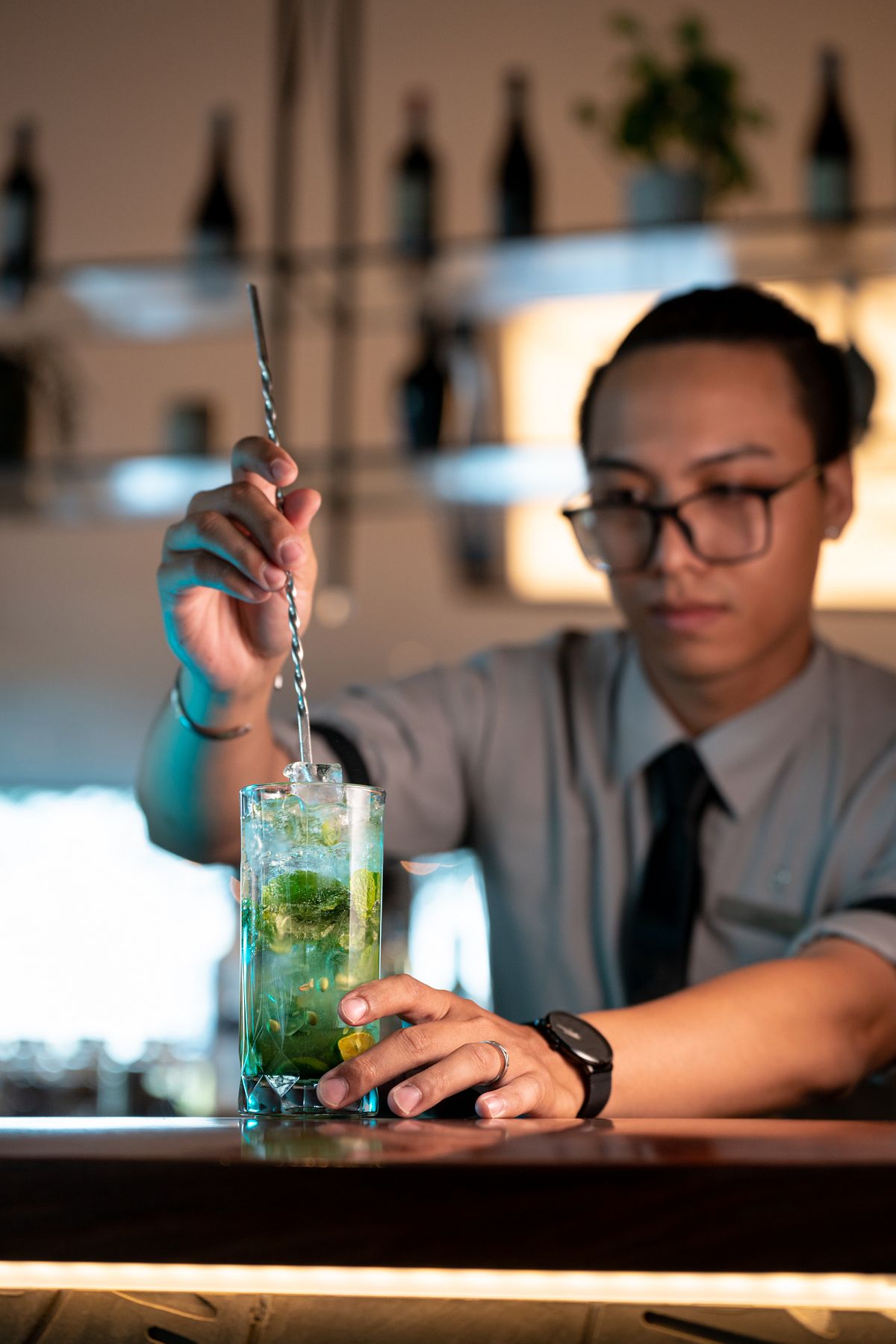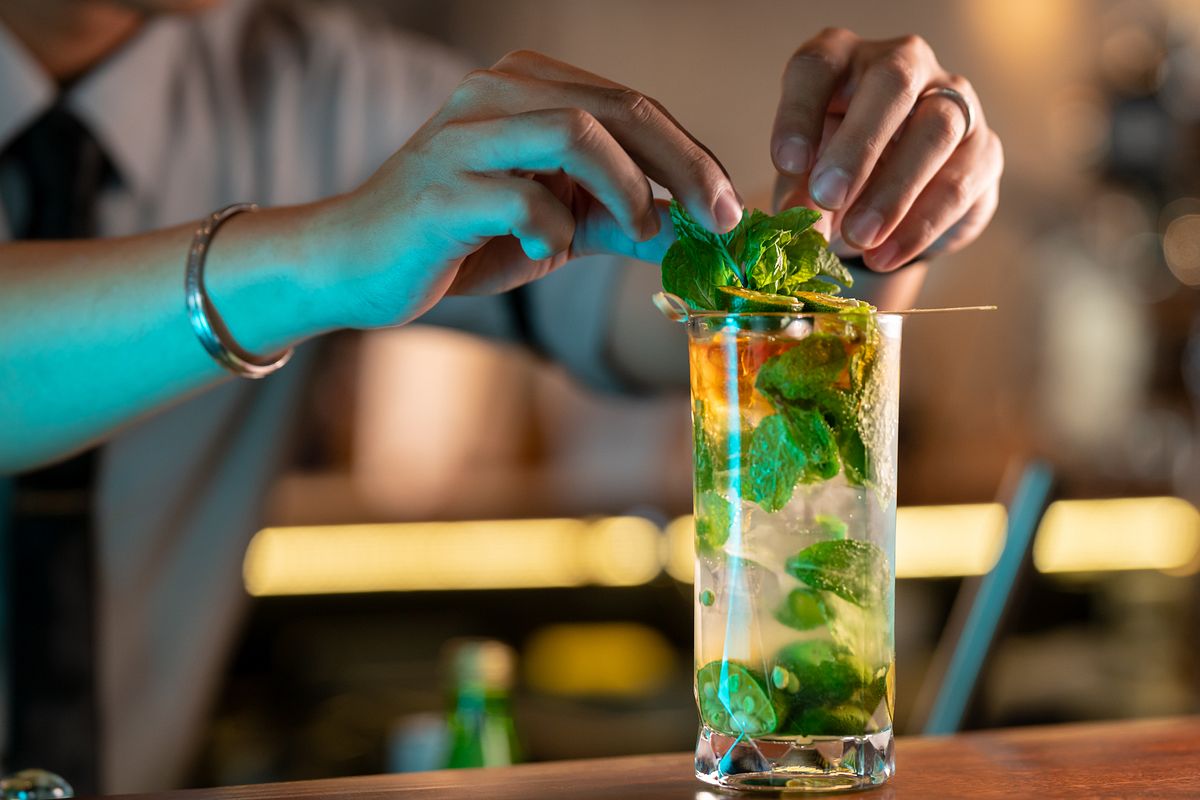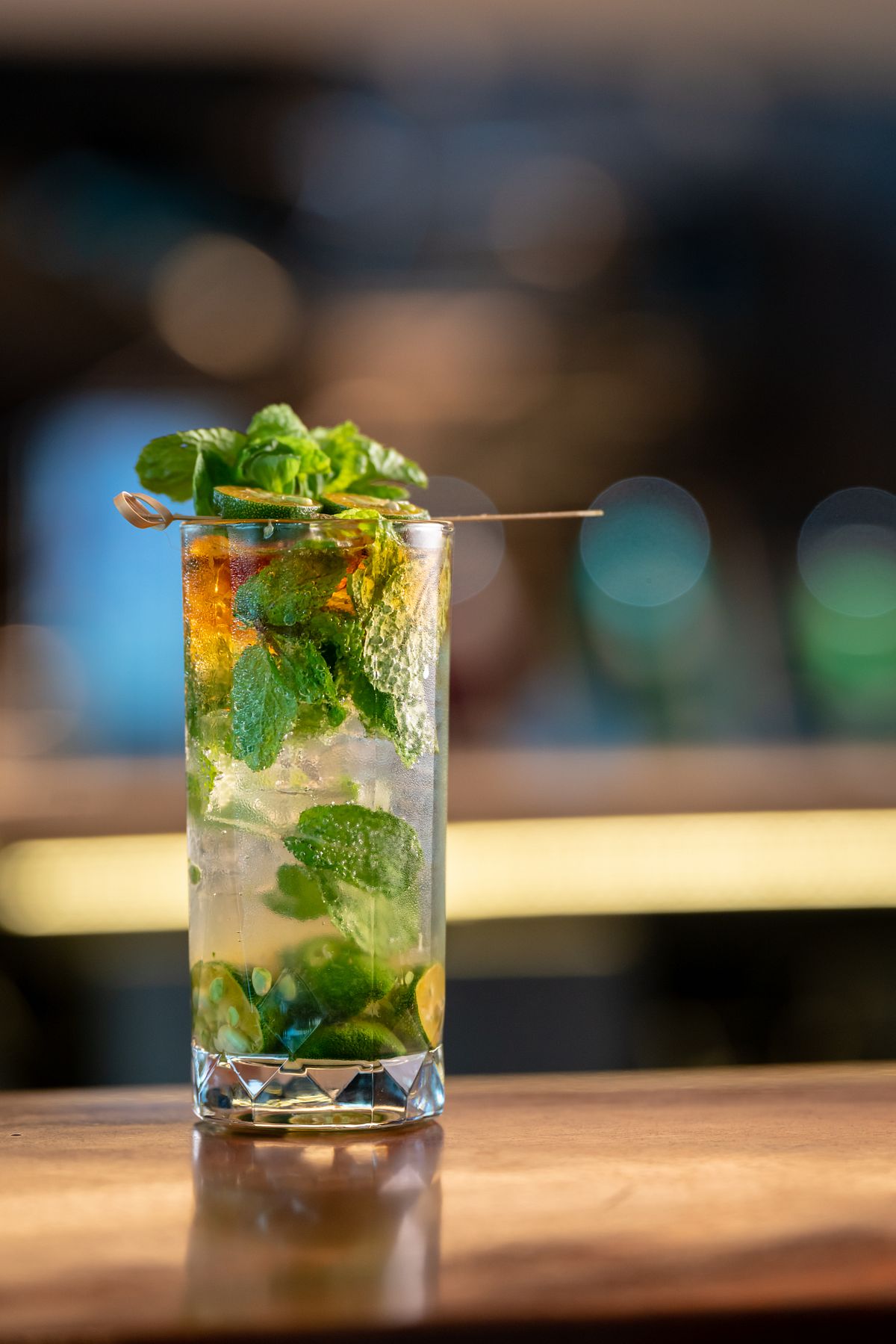 RBar serves their novel mojito all day long because Saigon never really comes to a standstill or cools off. Its particularly refreshing, however, when dusk starts to fall. The bar hosts various Evenings at Renaissance events between 5 and 9 including live music performances, culinary demonstrations and art activities as well as the Bar Ritual which involves a rotating selection of special, complimentary cocktails made with local ingredients starting at 7.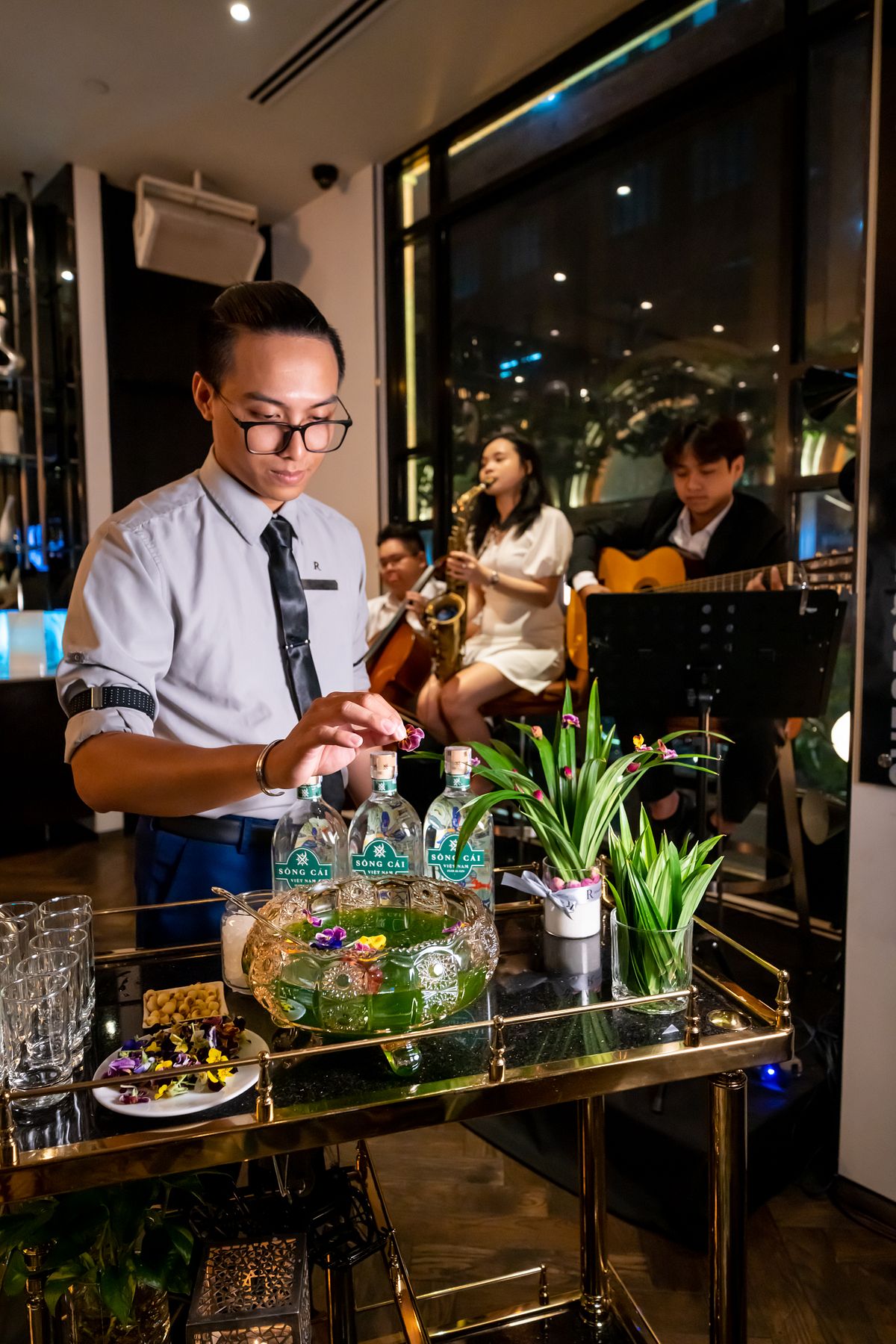 Eat Out with Marriott Bonvoy is back for a food festival so you can savor special dishes across Vietnam until August 31st. As part of the event, Renaissance Riverside Hotel Saigon has 2 limited edition offerings — discover the perfect duo of Strip Loin Black Angus steak and 1 glass of red wine (Daily for lunch and dinner at Rbar) for VND750,000 net.