With over 30,000 tons produced a year, Vietnam is the world's third-largest cinnamon supplier. Native to Central and Northern Vietnam, the dried tree bark adds a complex layer of flavor to traditional soups and broths. It is also increasingly popular in Saigon's cocktail scene. Busy Saigoneers looking to unwind after a hectic day can find a perfect example of the trend paired with a stunning sunset at Sheraton Saigon's Level 23 Wine Bar.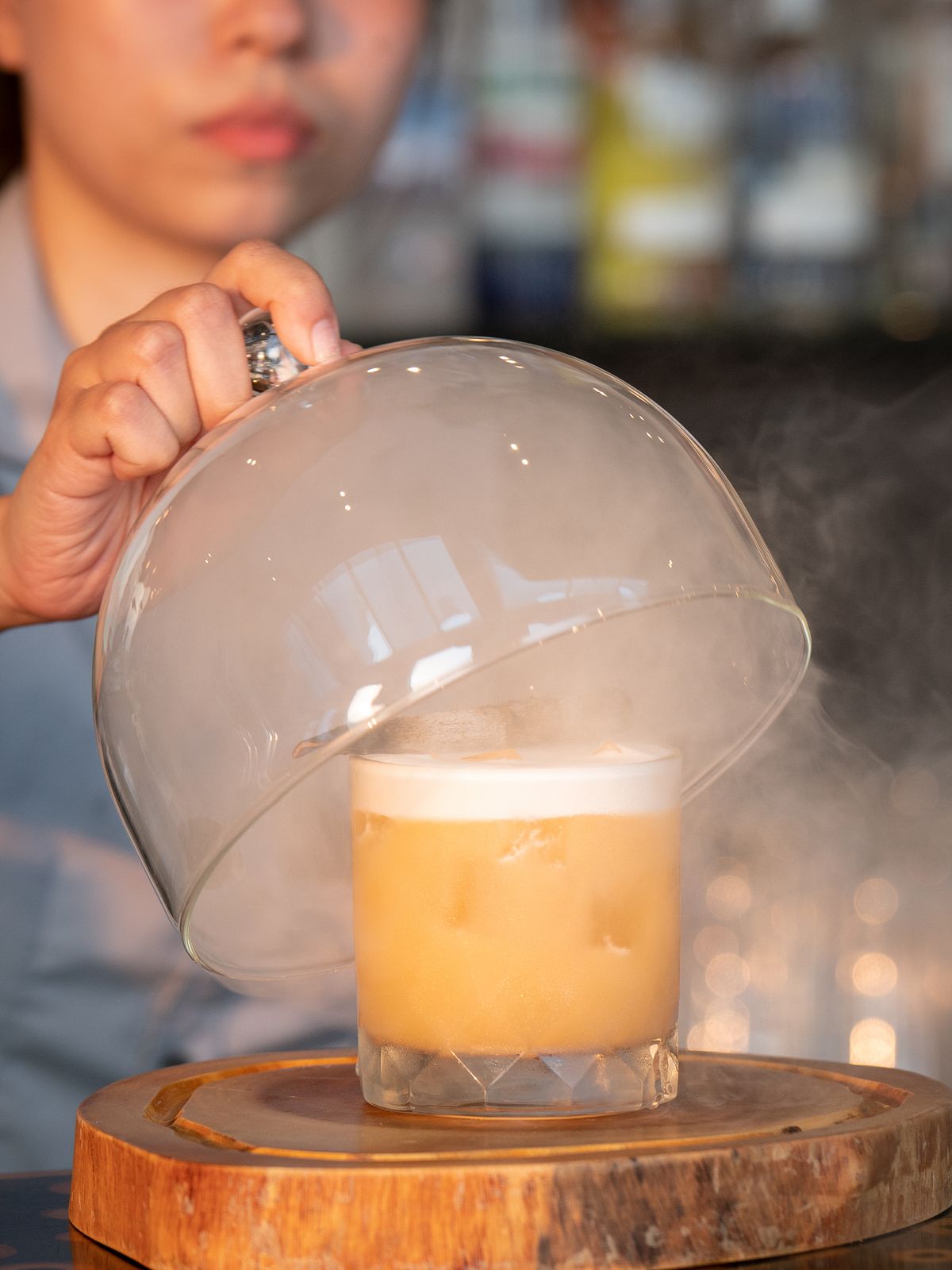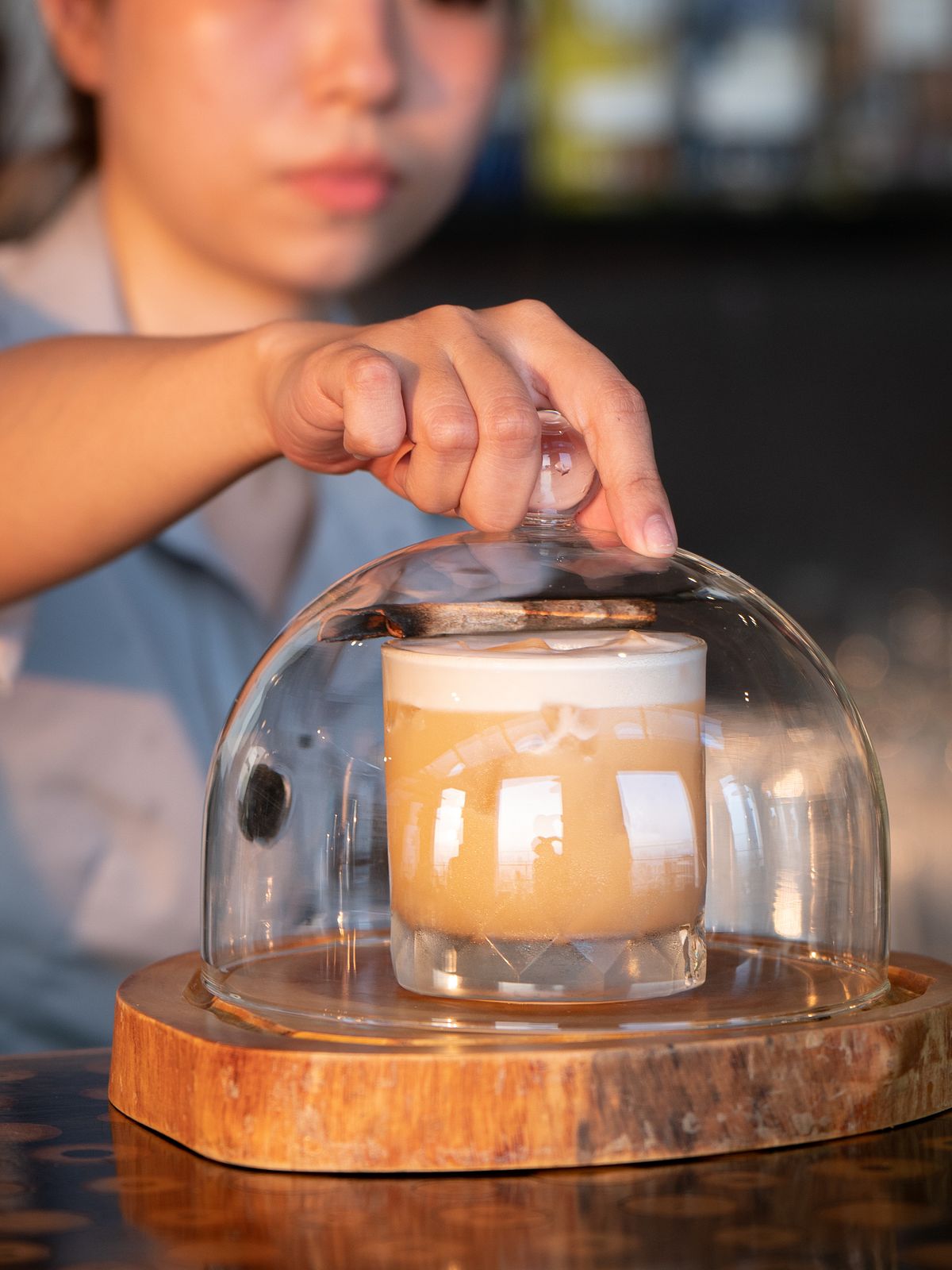 The cinnamon whisky sour's life begins three or four days before I even take a sip. The bartender, Anh Lê, cracks long sticks of cinnamon bark and submerges them in Jim Beam bourbon which takes on a deep ruby hue. The process imbues the sweet American whisky with a fiery spice that is contrasted via the standard simple syrup, lime juice and egg whites used to create a whisky sour. Before serving it, she subsumes the glass in voluminous cinnamon smoke, adding a visual brilliance to the sweet, creamy beverage that lingers with a crack of cinnamon sharpness.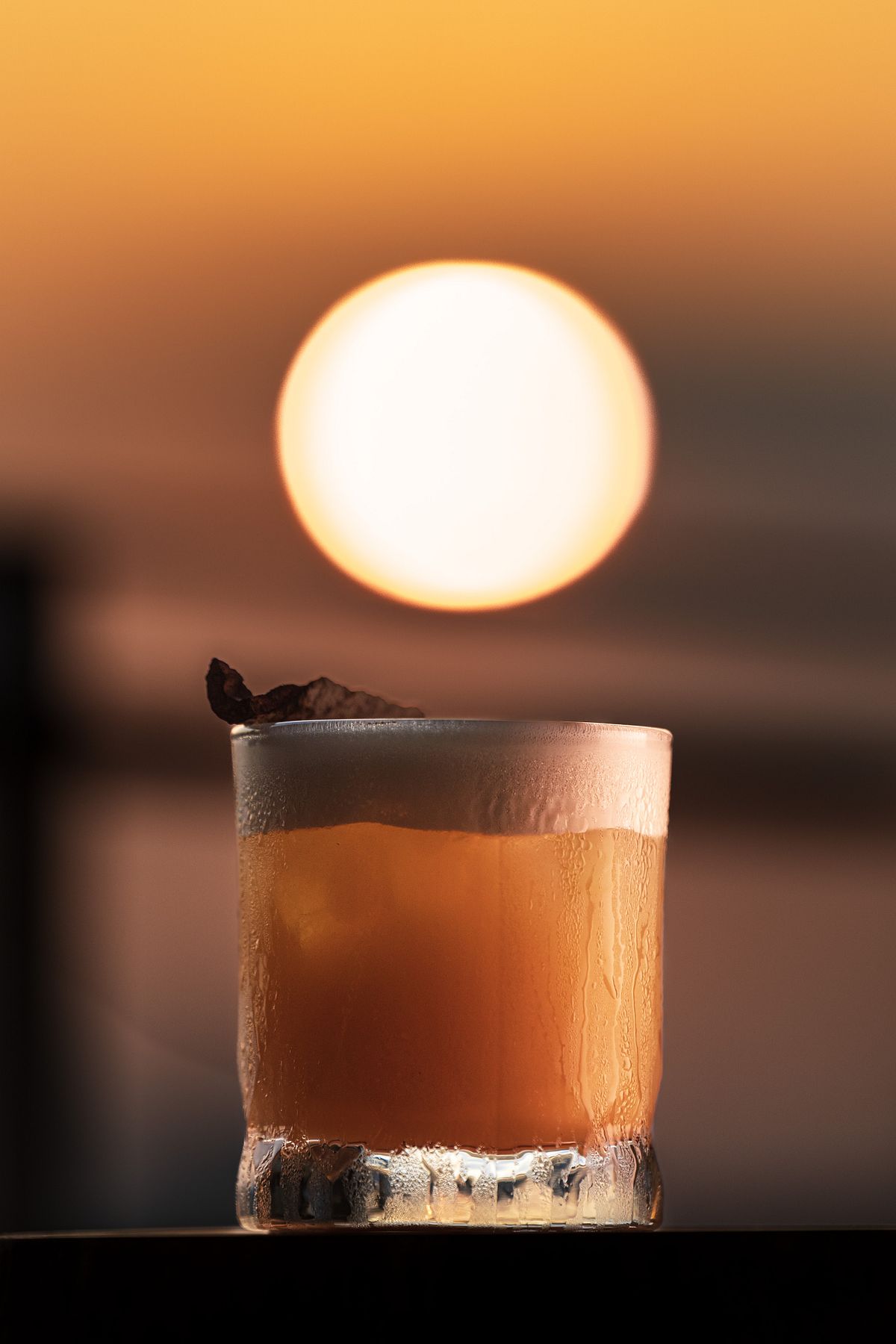 While the cocktail would be delicious in any context, it is especially suited for sipping while Saigon's skyline ignites in neon hues. An ideal destination for sunset enthusiasts, the Sheraton's 23rd-floor open-air bar provides a tremendous view of notable landmarks including Bitexco, the Saigon River and Nguyễn Huệ walking street. The breezy, tropical atmosphere established via lush plants, bright decor and uptempo music offers a reprieve from chaotic workdays and crammed schedules, making it a magical place to stop into as dusk settles across the city. When doing so, the bright lights that appear on the horizon will match the color of the cinnamon whisky sour in the glass, combining for an energizing transition from work to play.