A shimmering sprawl of fresh prawns greets guests who arrive at Saigon Café for a nutritious, energizing International Buffet Lunch. The seafood is a perfect introduction to a meal that relies on fresh ingredients to provide a healthy, relaxing boost so diners can proceed to a productive afternoon.
When Saigoneer visited the Saigon Café earlier this month, Sous Chef Biên Nguyễn showed us around each of the many buffet stations, explaining the dishes as well as his suggestions for how to build a complete and balanced lunch. A rotating selection of Western and Asian salads are featured every day including a robust conventional vegetable salad with homemade dressings; hot beef and basil and a pineapple chicken salad that contains a startlingly pleasant mix of sweet and savory notes. After guests enjoy the fresh seafood at the front of the room, they will typically fill a plate with these salads along with smoked salmon before transitioning to some of the hot dishes, Biên noted.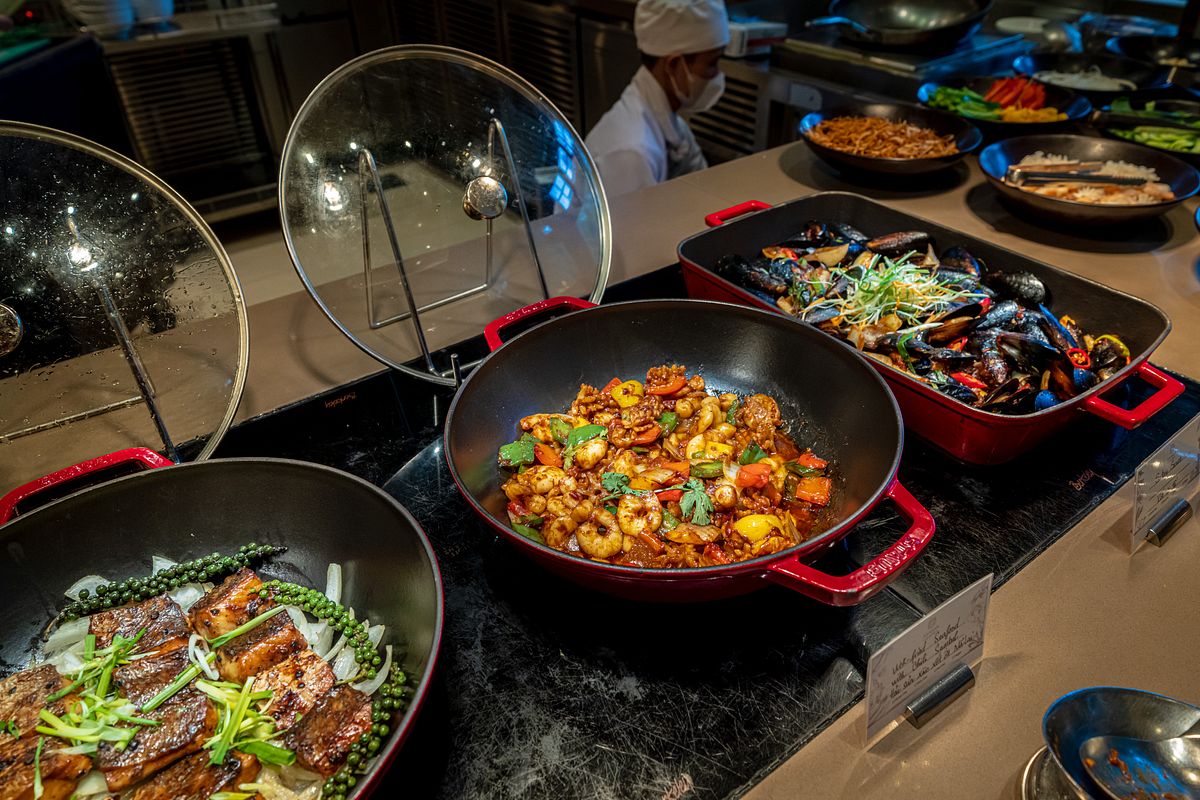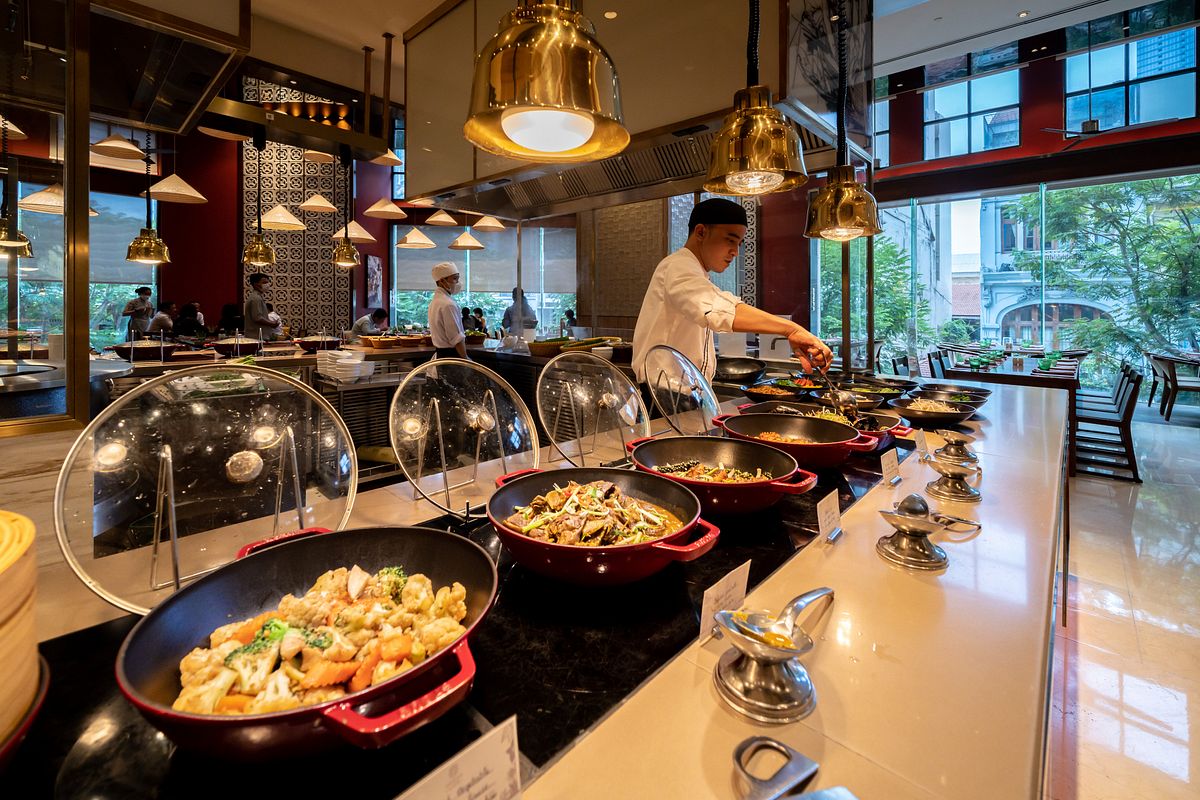 Variety not only keeps regular customers interested but allows the kitchen to showcase seasonal ingredients. During our lunch, beef lasagna, aloo gobi, grilled fish with dill cream sauce and roasted honey ham all vied for attention at the carving station while other hot dishes reflected diverse cuisines such as braised goat with curry sauce, baked fish with pepper sauce, and wok-fried seafood. The buffet also caters to vegetarians, so in addition to the many meatless items, the fresh pasta and wok stations are eager to prepare vegetable dishes to one's liking.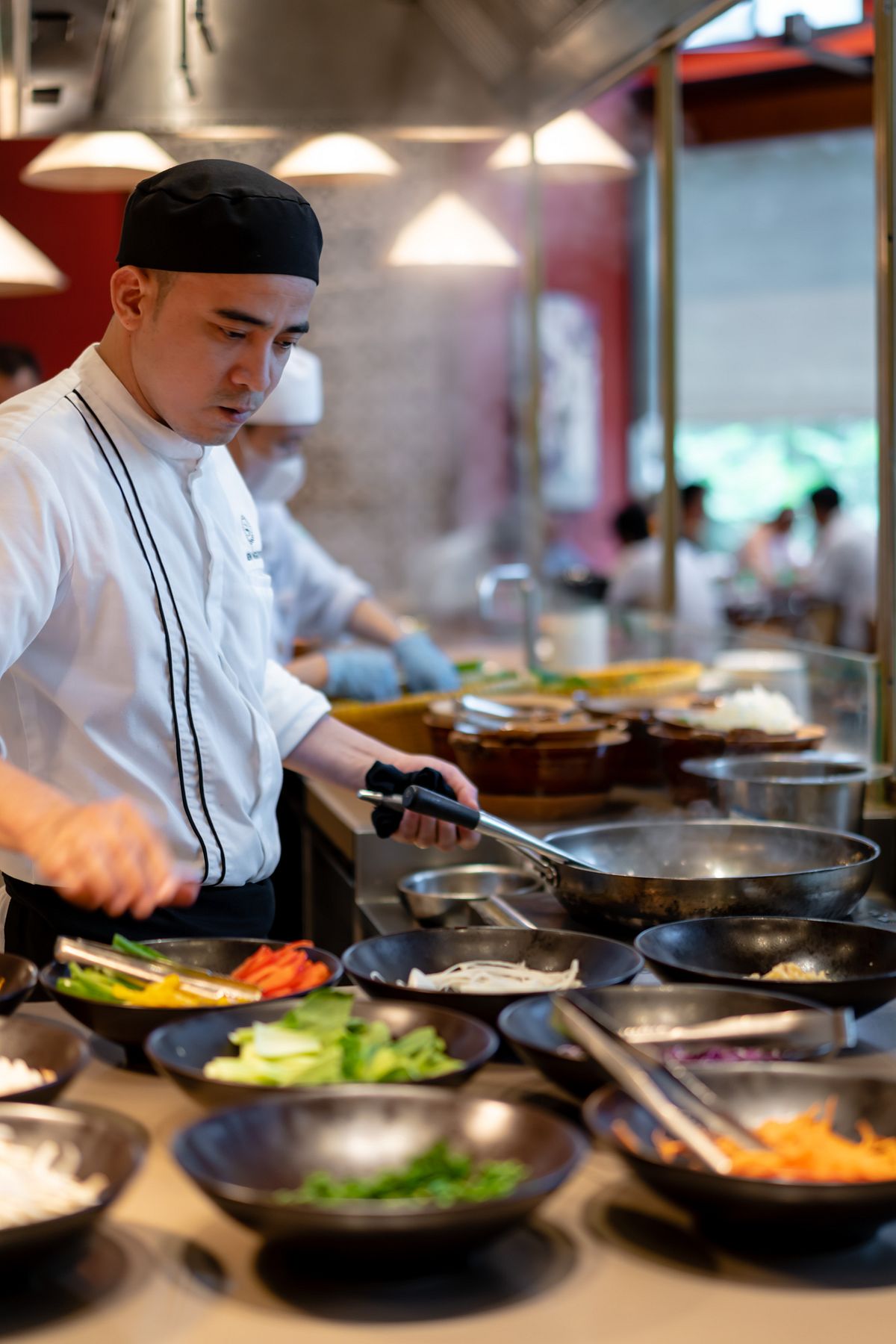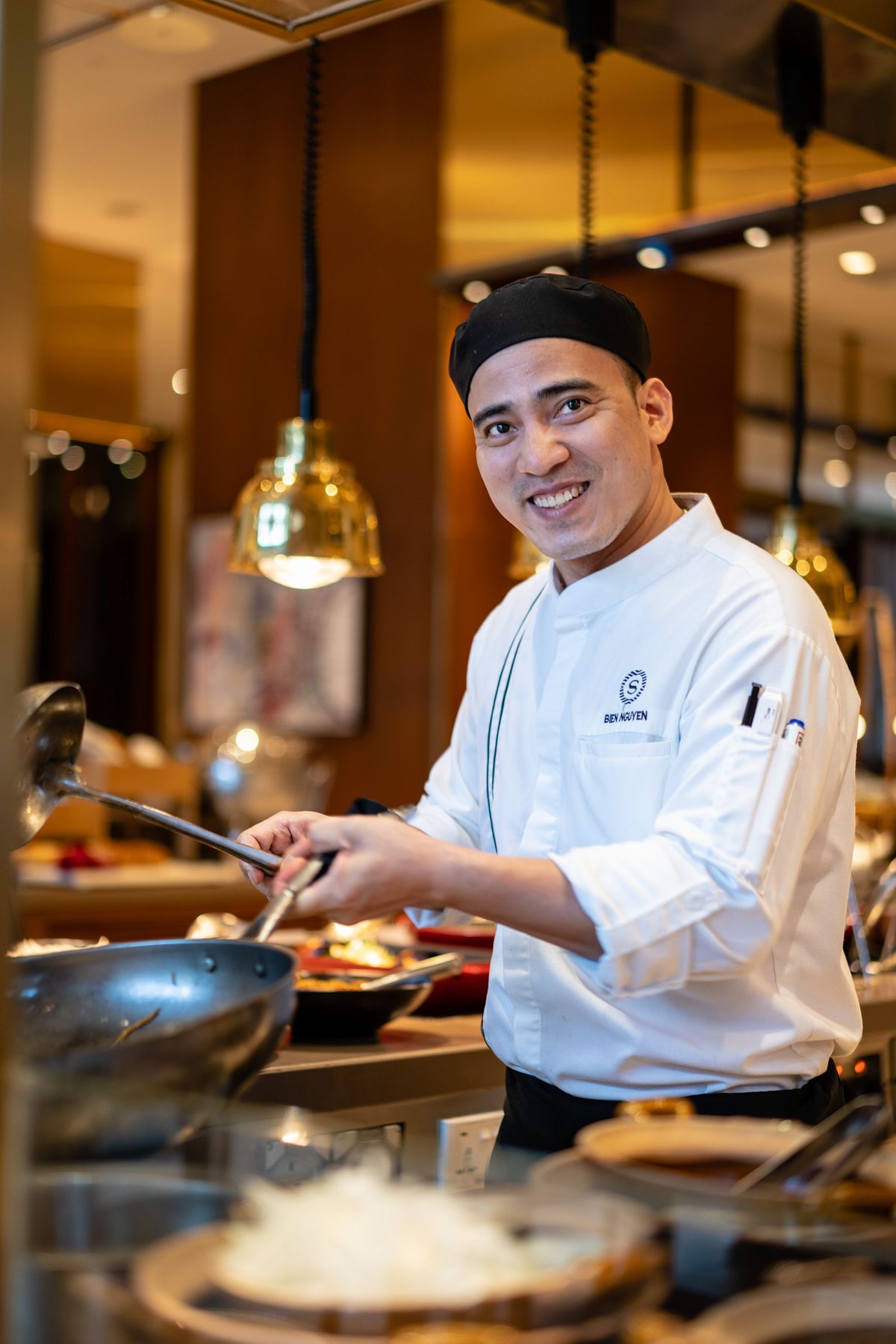 Whether visiting from the countryside, working in the city or traveling from abroad "they never forget the phở," Biên says when explaining the final course people often opt for before dessert. Given its popularity, regardless of the other daily changes, there will always be a fresh, steaming bowl of phở waiting for visitors.
This is then followed by a truly astounding spread of desserts including banana cotta, blueberry cheesecake, mango mousse, puddings, chè and ice cream.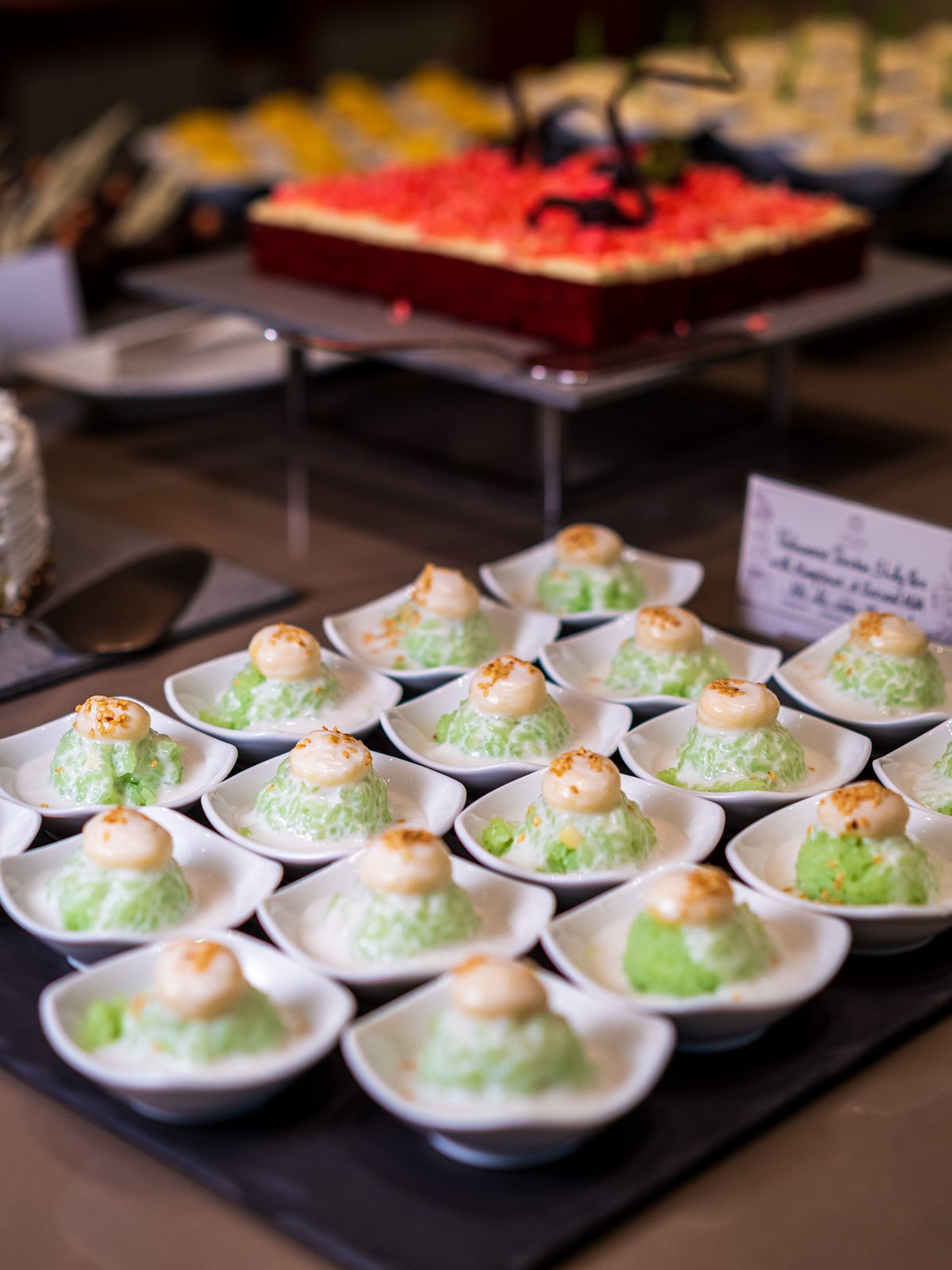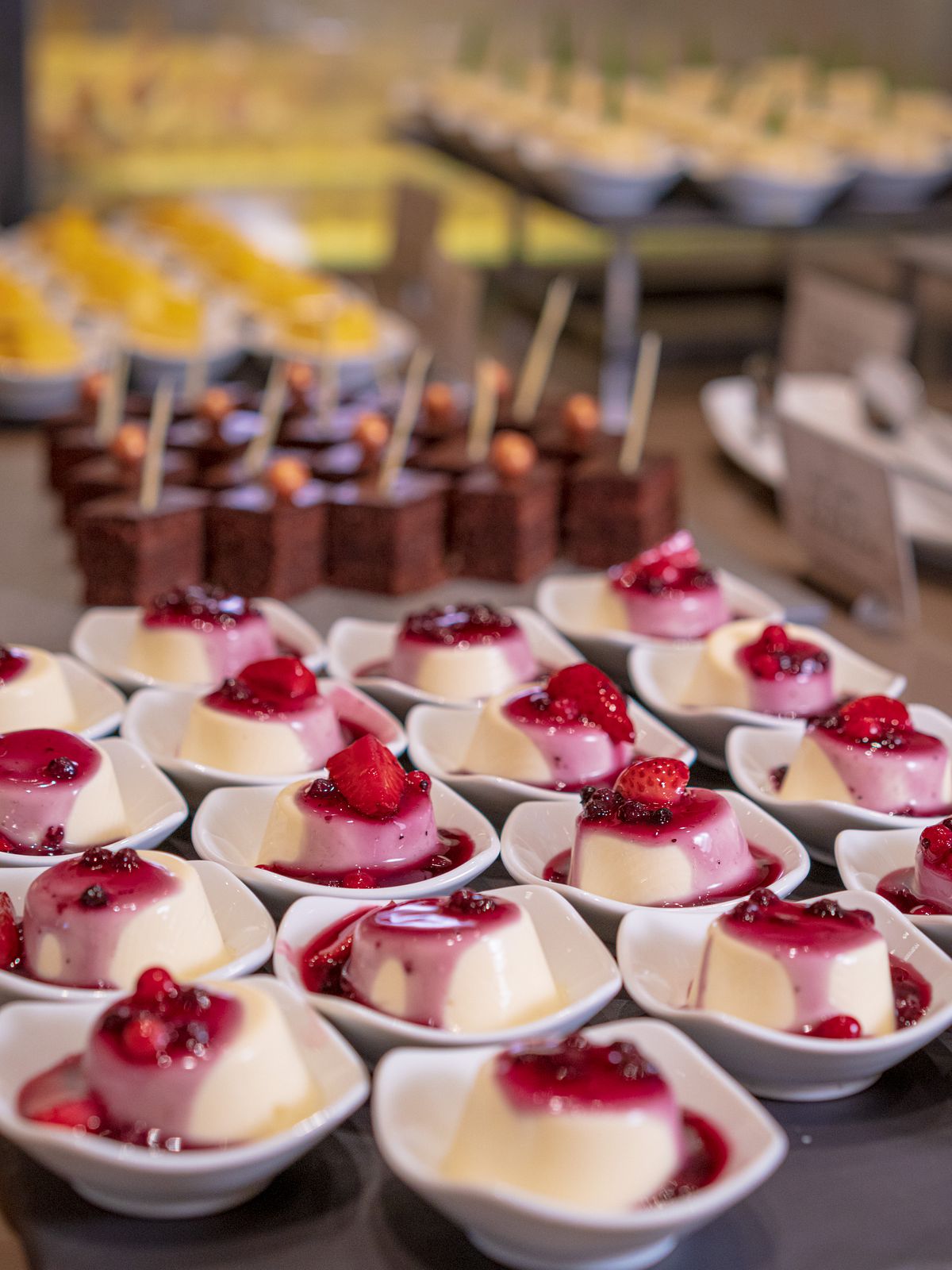 The natural light that falls in through expansive windows overlooking Đồng Khởi fills the room with a levity matched by the colorful meals people sit in front of. Most guests come dressed in business attire to share a pleasant meal with co-workers during a break from nearby offices or a conference being held in the Sheraton Saigon. A few tourists, domestic and international, dressed in more casual attire join them as they seek a reprieve from the hottest part of the day. This breezy but professional ambiance melts away as the dinner hour approaches.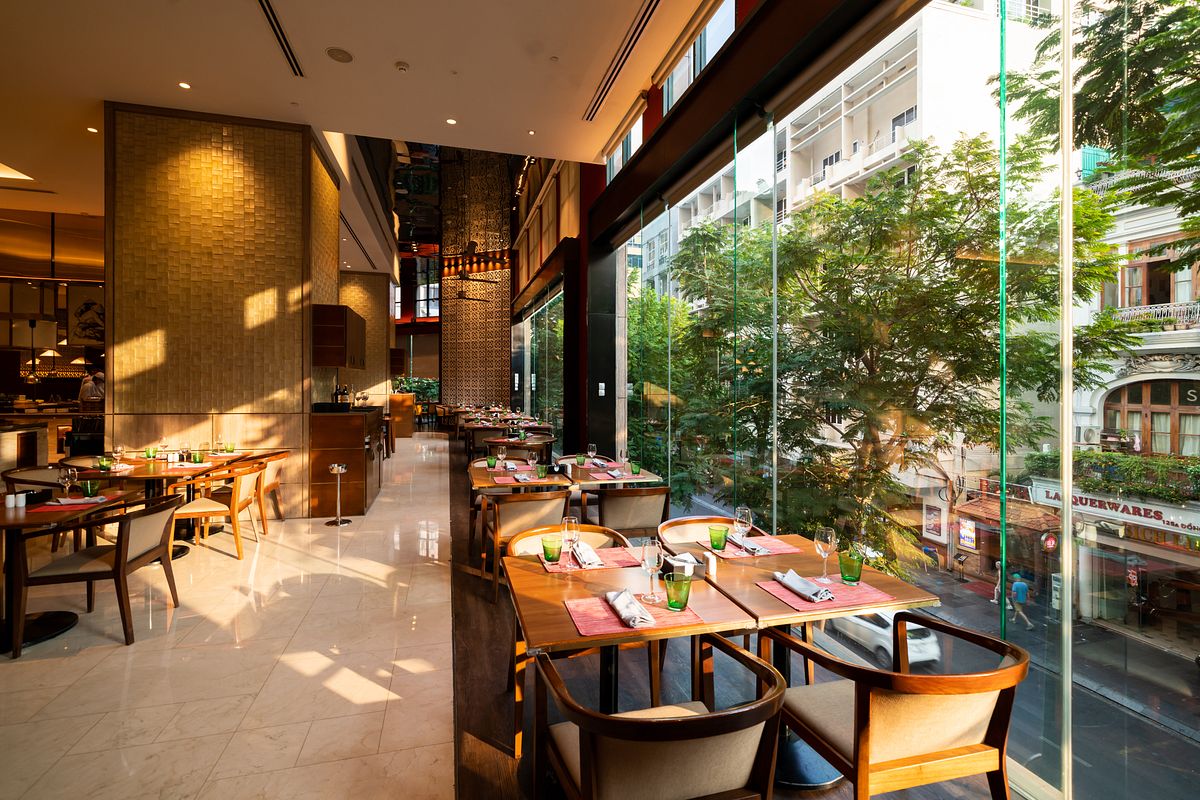 When night falls, the Saigon Café transitions from a place for a reasonably-paced lunch to more extended and indulgent affairs, with dishes to match. Attracting mostly local families and groups of friends and co-workers, the dinner buffet prides itself on seafood and international meats. Most of the fresh and healthy lunchtime dishes, particularly the salads, sushi and phở remain and are accompanied by items that warrant a bit more time to enjoy. For example, local clams and snails, prepared with an array of different sauces and spices to order, require the type of loving attention only available during a slow-paced dinner.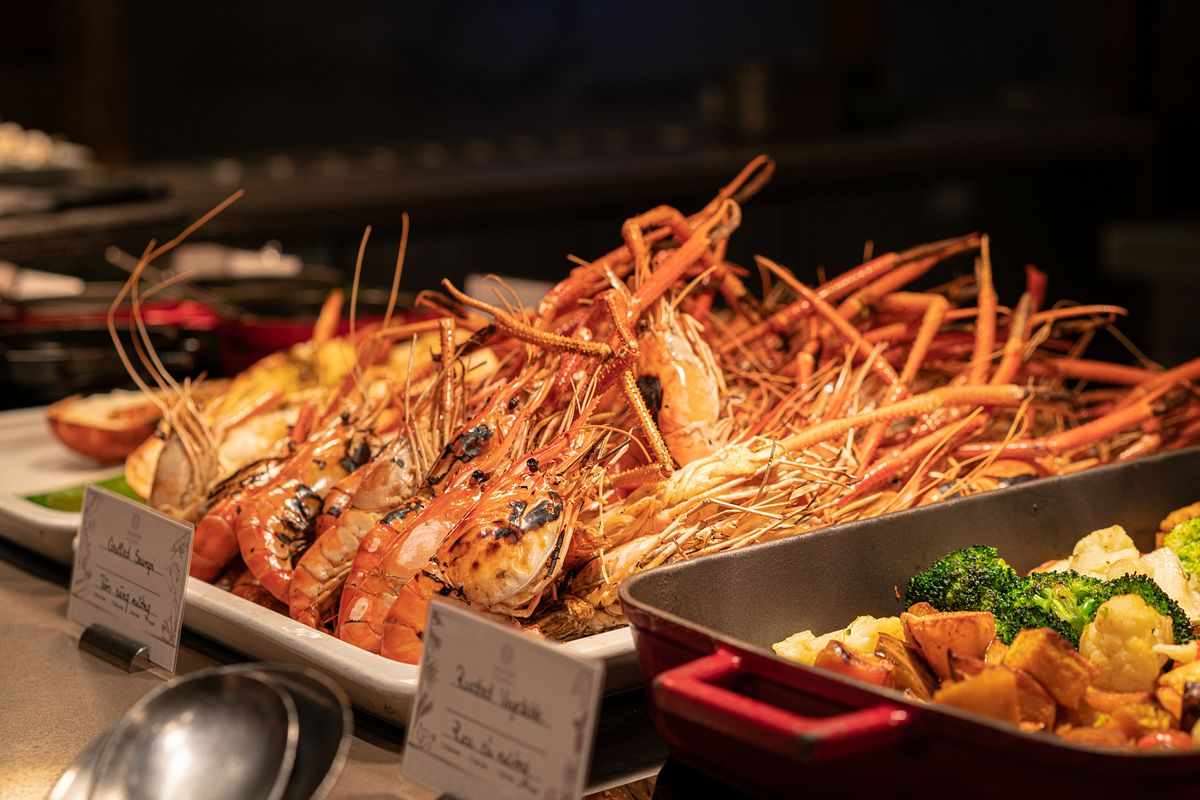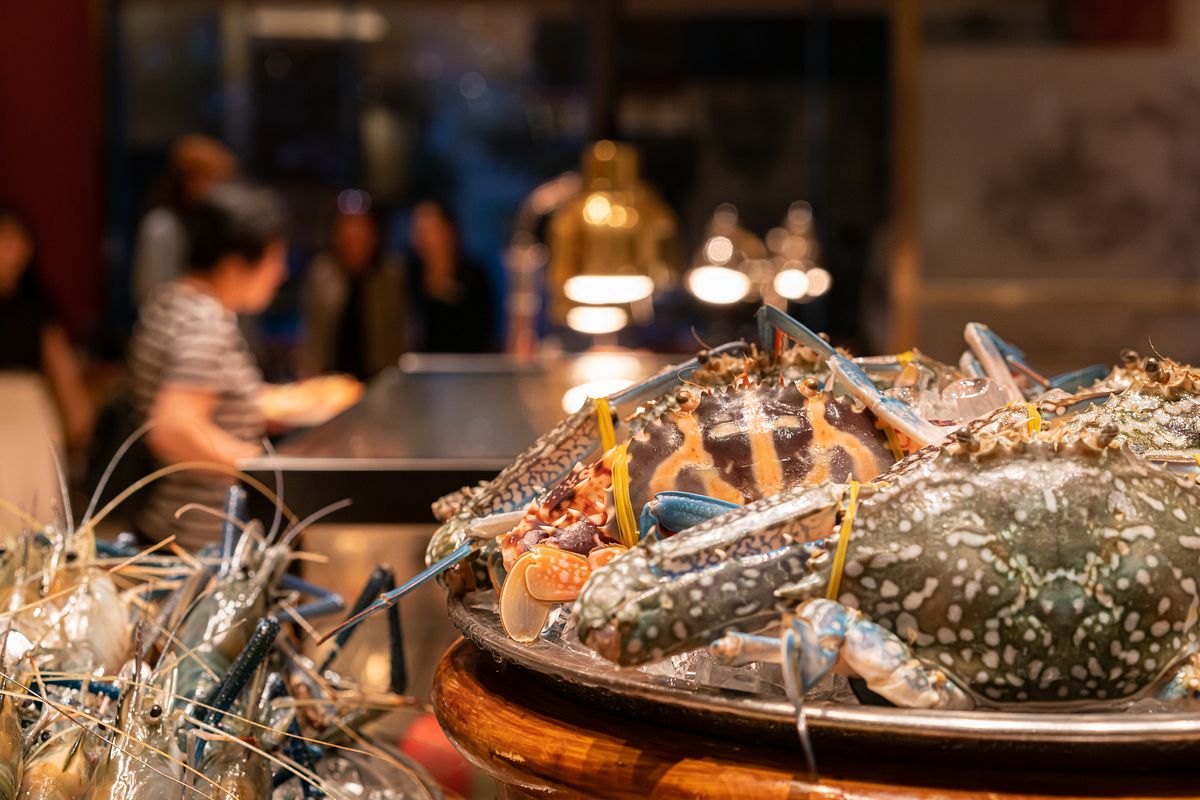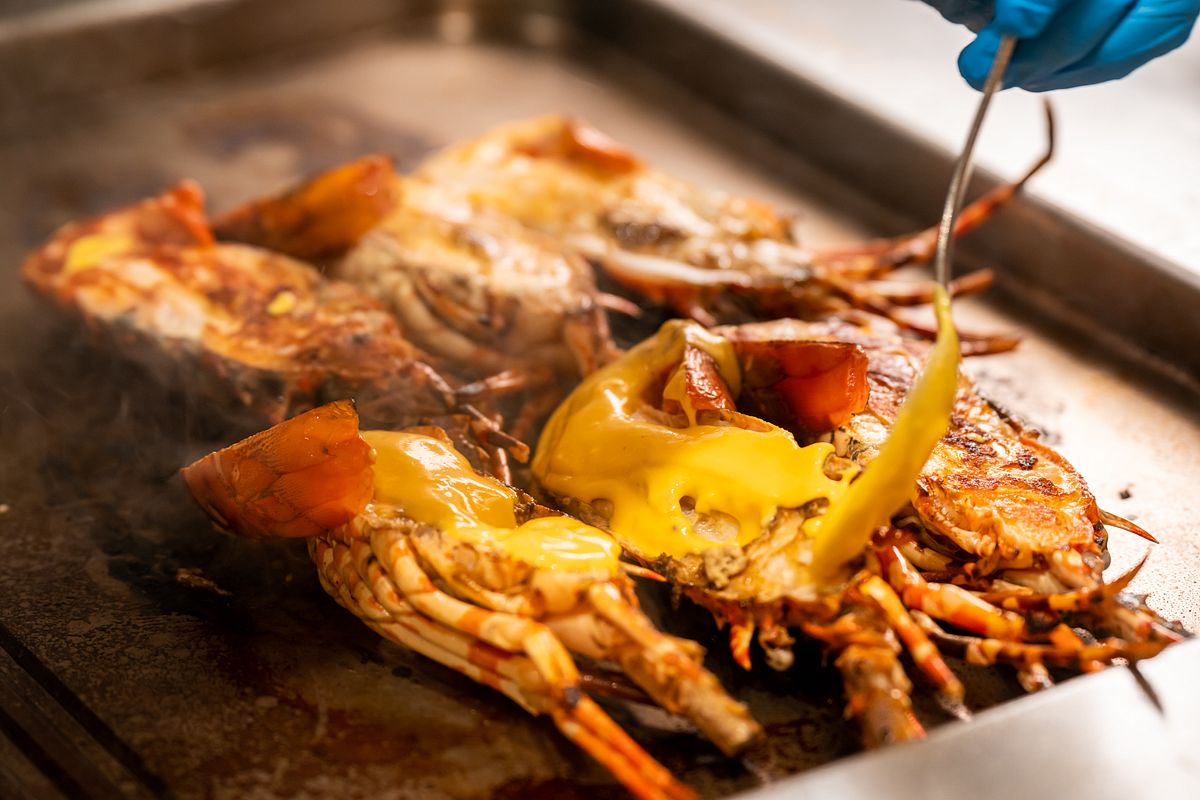 Lobster is the one dish guests are most excited to savor bite by bite. Delivered to individual tables beneath a creamy layer of special salted egg cream sauce, the juicy meat melts across the tongue. Looking around the room reveals that the lobster, as well as the live flower crabs, are the two most popular items. But there is far more to love than just the fresh lobster flown in daily from Nha Trang. Near the tank filled with live crabs and in front of the grill that erupts in flames to grill the lobster, stand a selection of hot dishes and premier meats served at the carving station. With different beef, lamb, pork and fish preparations offered, every night includes juicy meats accompanied by a variety of sauces that span cultures and preferences.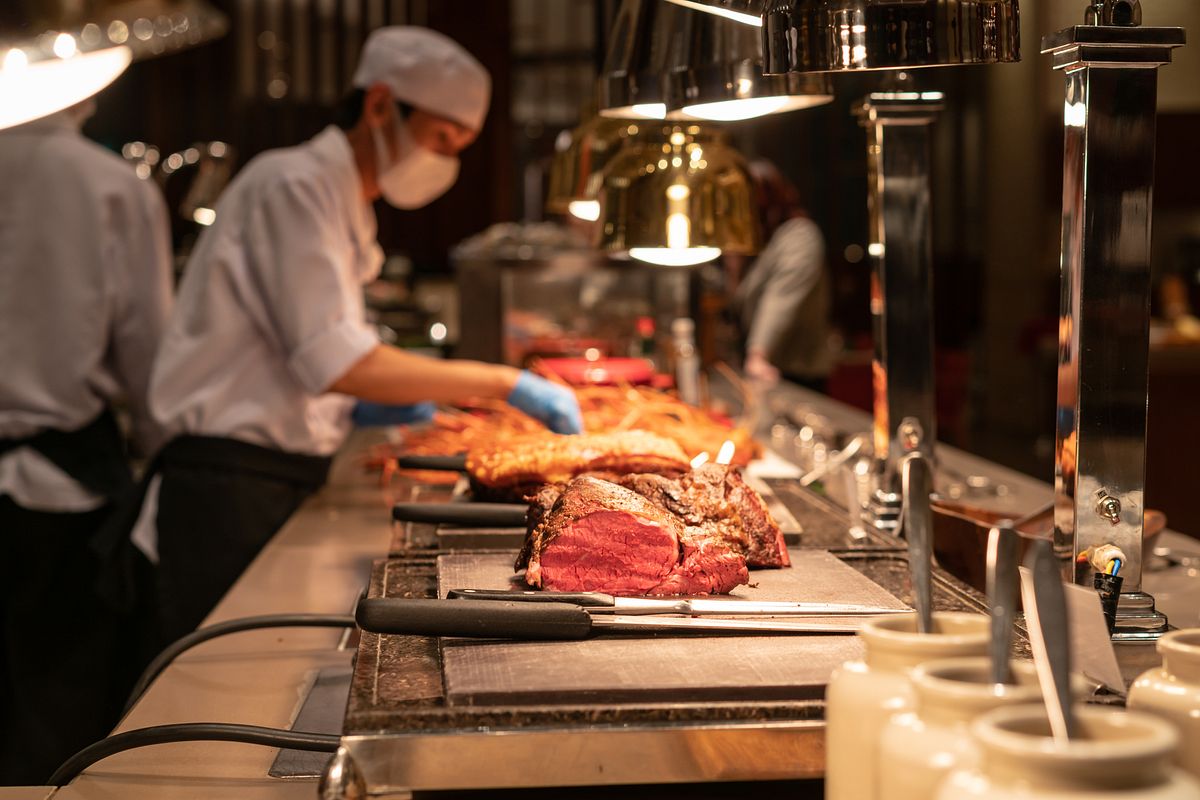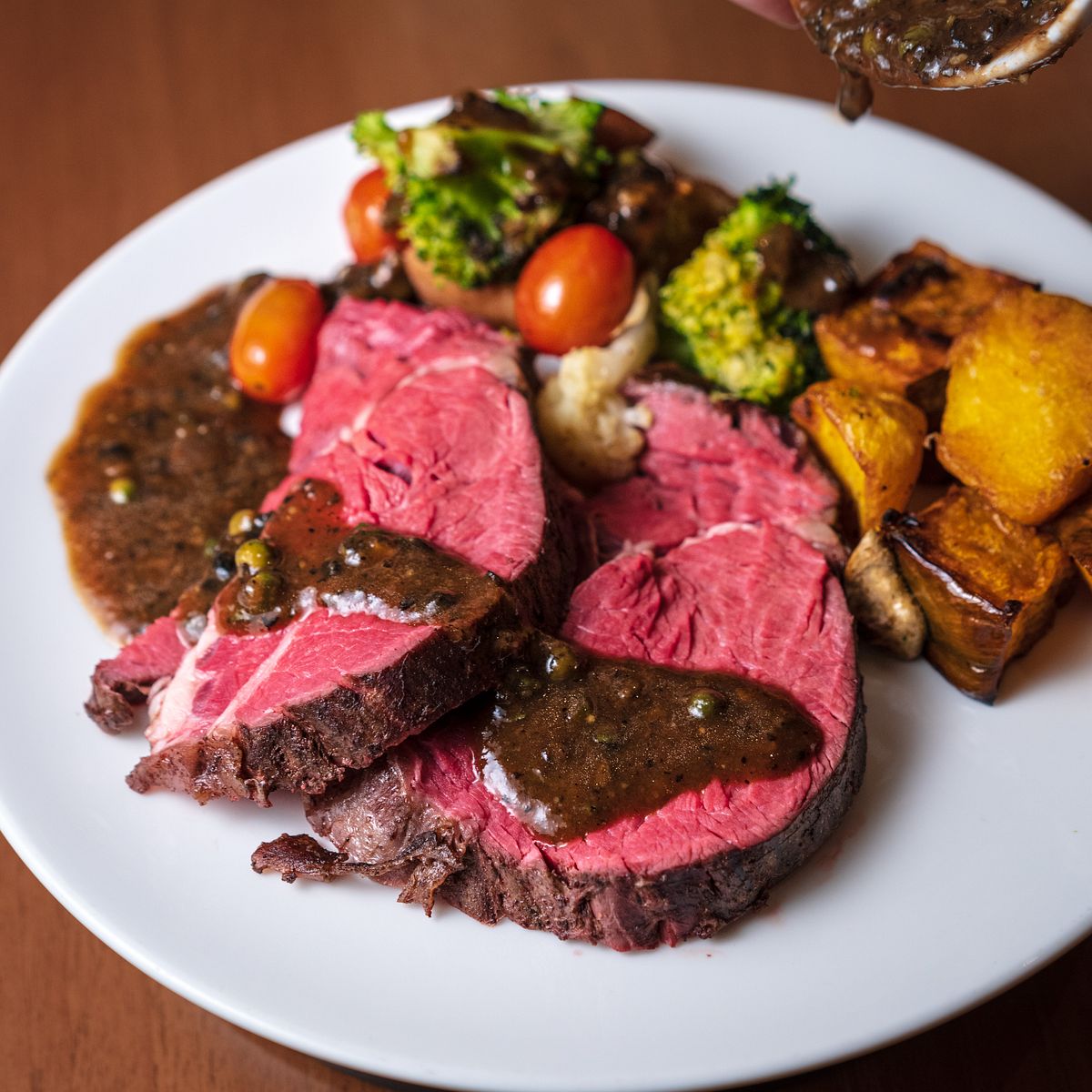 While we wouldn't have believed it, the dessert station for dinner was even larger and more impressive than at lunch. The standout additions included the crème brulée, a house specialty. And having joined during the Sheraton's hotel-wide focus on chocolate, a special chocolate variety was served beside the traditional version.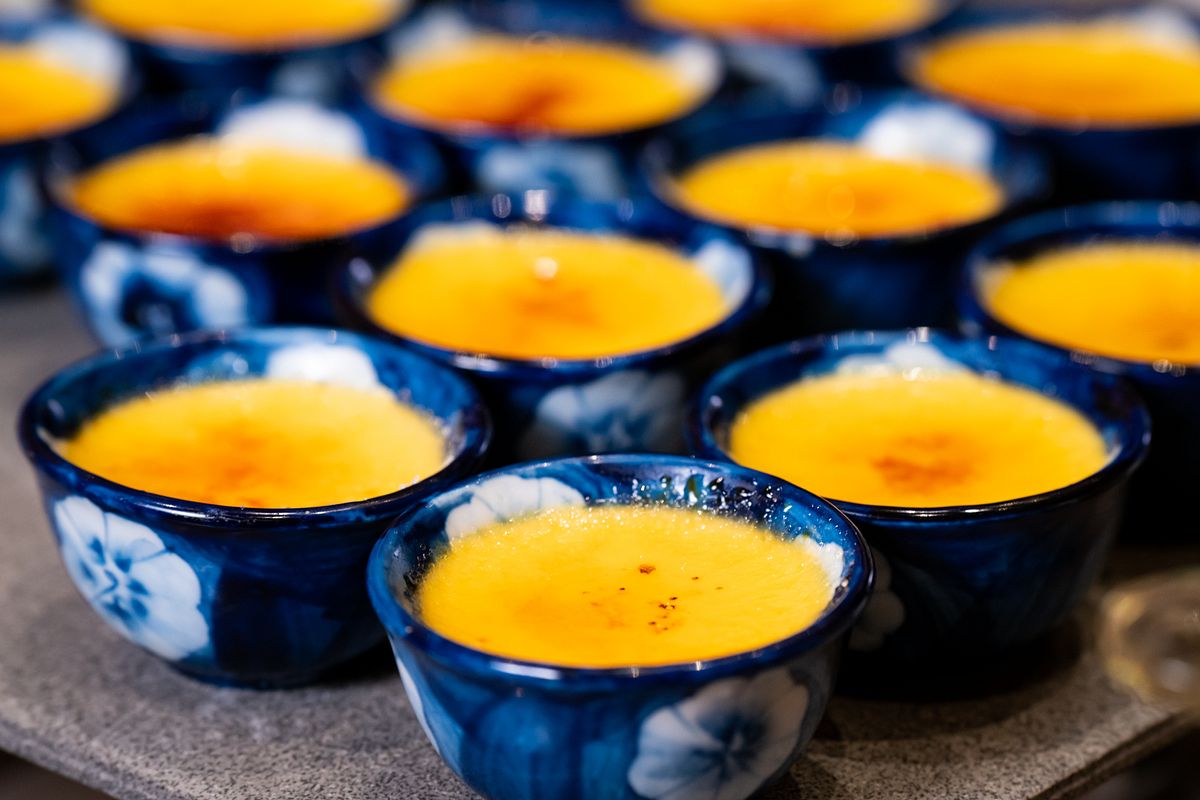 The differences between the lunch and dinner buffets are clear. The former fosters casual and filling but not overwhelmingly heavy meals that give guests the energy to continue on to productive afternoons while the latter are destinations for groups looking to rest, celebrate and linger over meals with no concern for schedules. What they do have in common, however, is high standards for fresh ingredients prepared with skill and enthusiasm as seen across a great variety of options.
When the workday ends, not everyone is focused on having a long, drawn-out meal, however. Some are in search of a more vibrant location to unwind with a few drinks. So instead of stopping off at the Saigon Café, many chose to continue up two dozen stories. The recently re-launched Level 23 Wine Bar provides a fantastic vantage point to see a sunset erupt across the horizon, submerging the city in sublime pastels. One can be convinced that any day is a success if it ends with that view.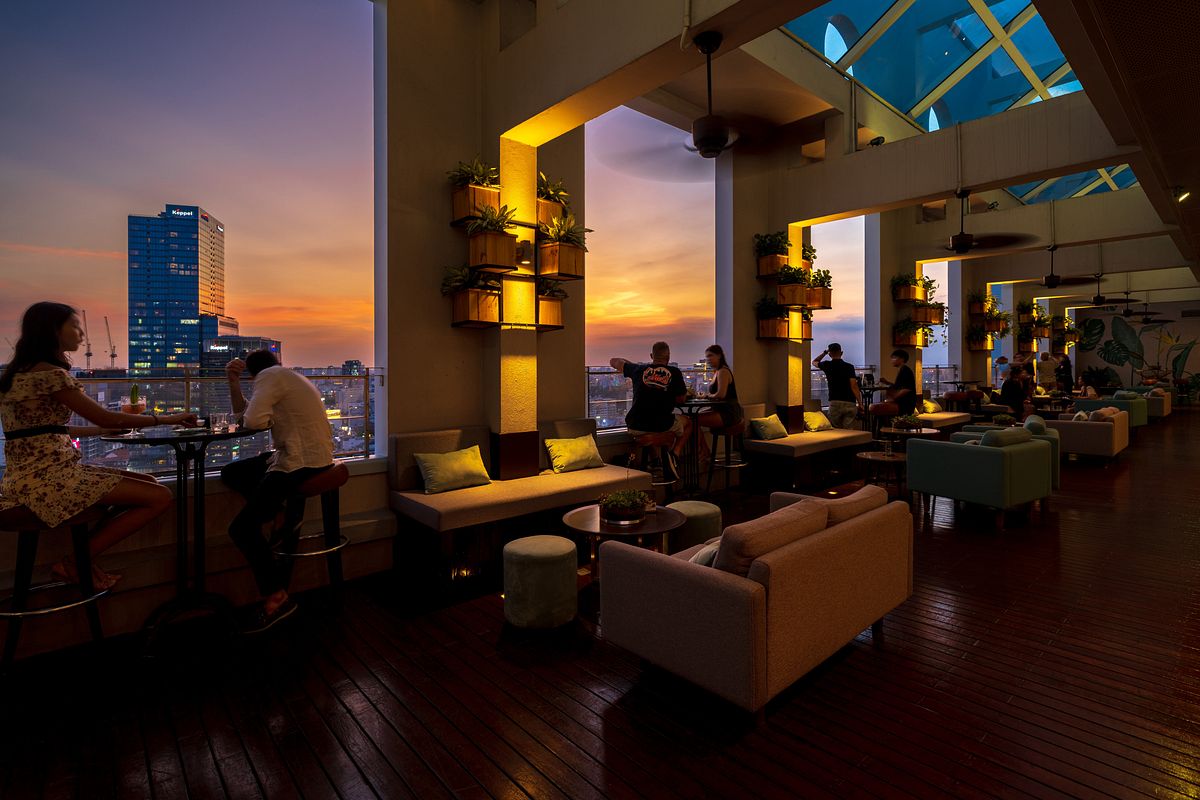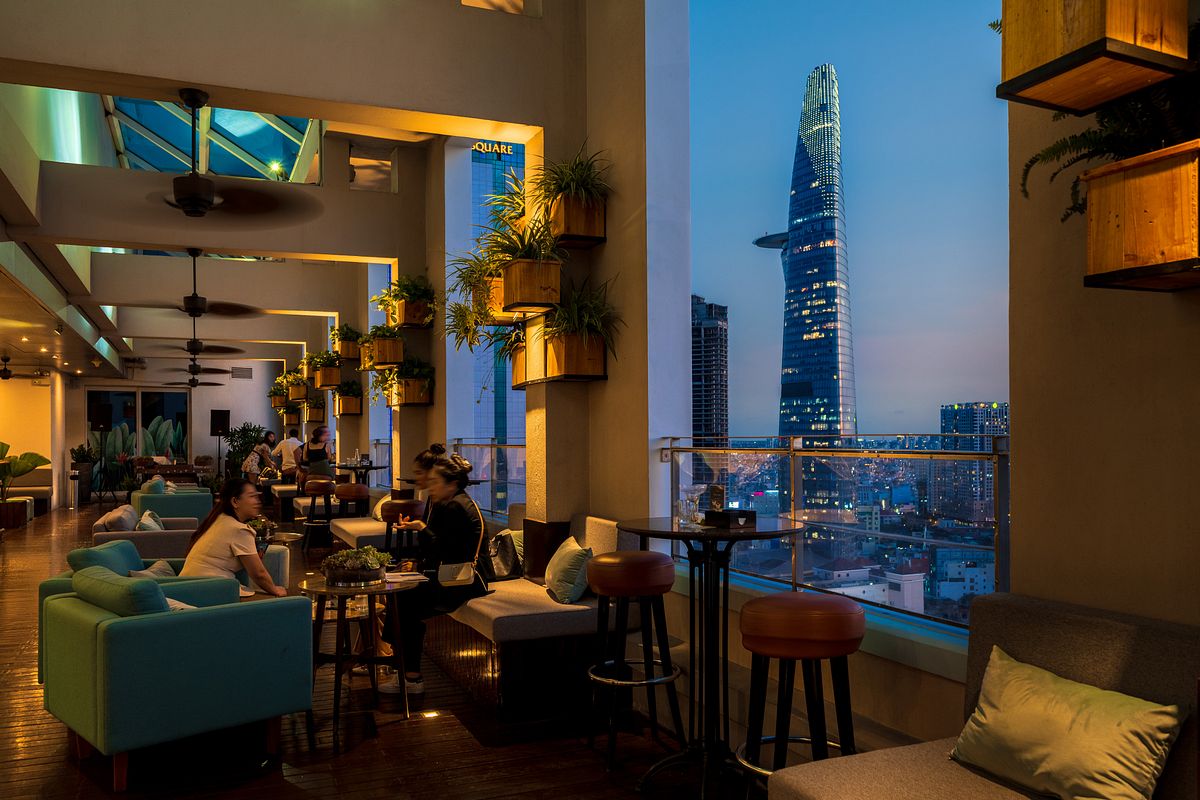 The open-air balcony with comfortable seating offers an ideal view of the fluorescent lights that blink across the sleek face of Bitexco while people begin to stroll down Nguyễn Huệ enjoying the cool breeze dusk ushers in. The fresh air, bright lights and fast-paced city observed at a distance foster a comfortable balance that appeals to those looking to unwind or add some tempo to their evenings. Lush plants and colorful decorative flourishes establish a fun, tropical ambiance. The secluded jungle paradise vibes are particularly suited for city dwellers eager to cast off the stresses of the day and recharge with friends and co-workers. The pursuits are made all the easier with a variety of weekly promotions such as Monday Madness' Buy 1 Get 1; VND100K++/drink for ladies on Tuesdays; 5 to 7 pm 50% off Happy Hours from Wed to Sun and a live DJ from Monday to Sunday.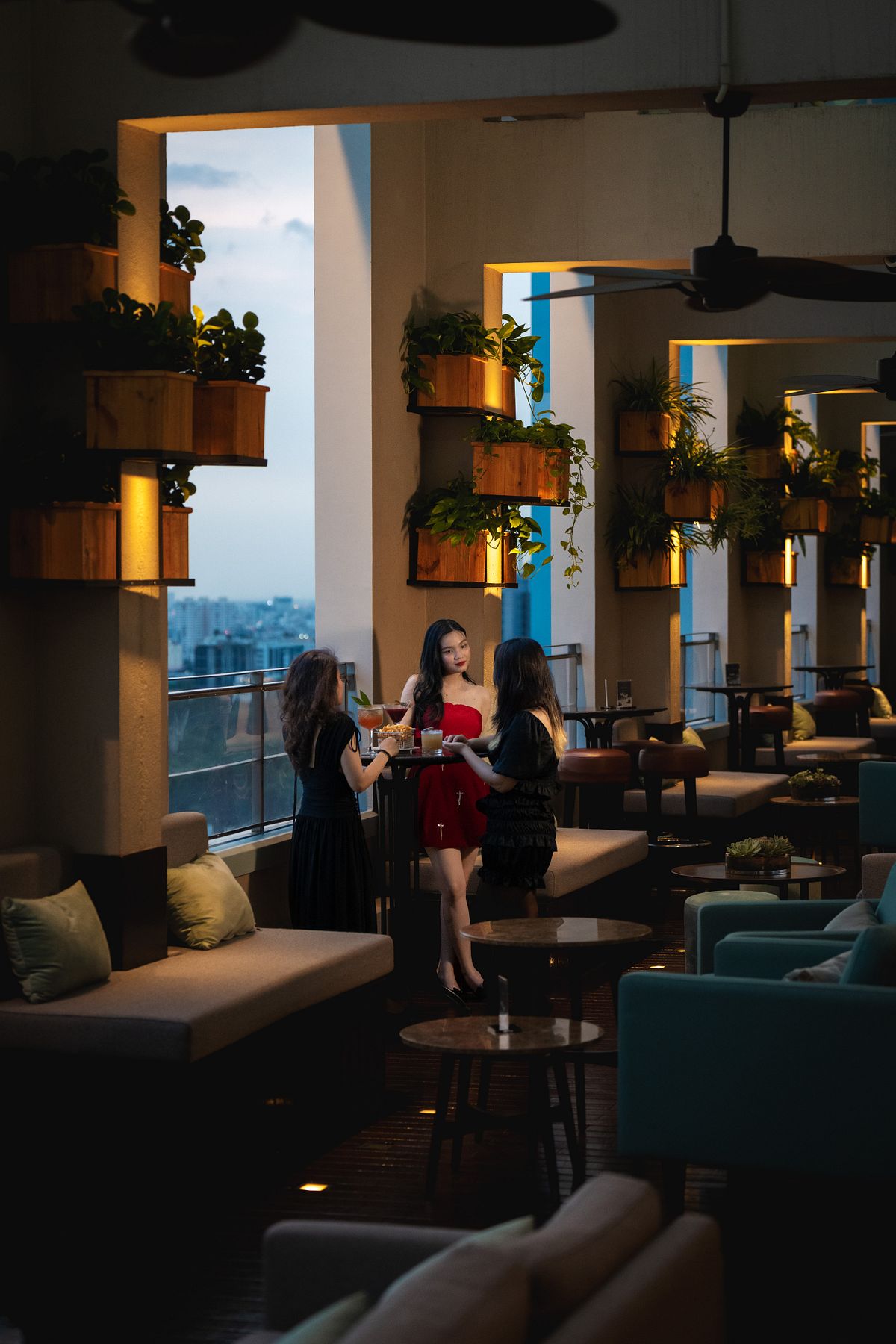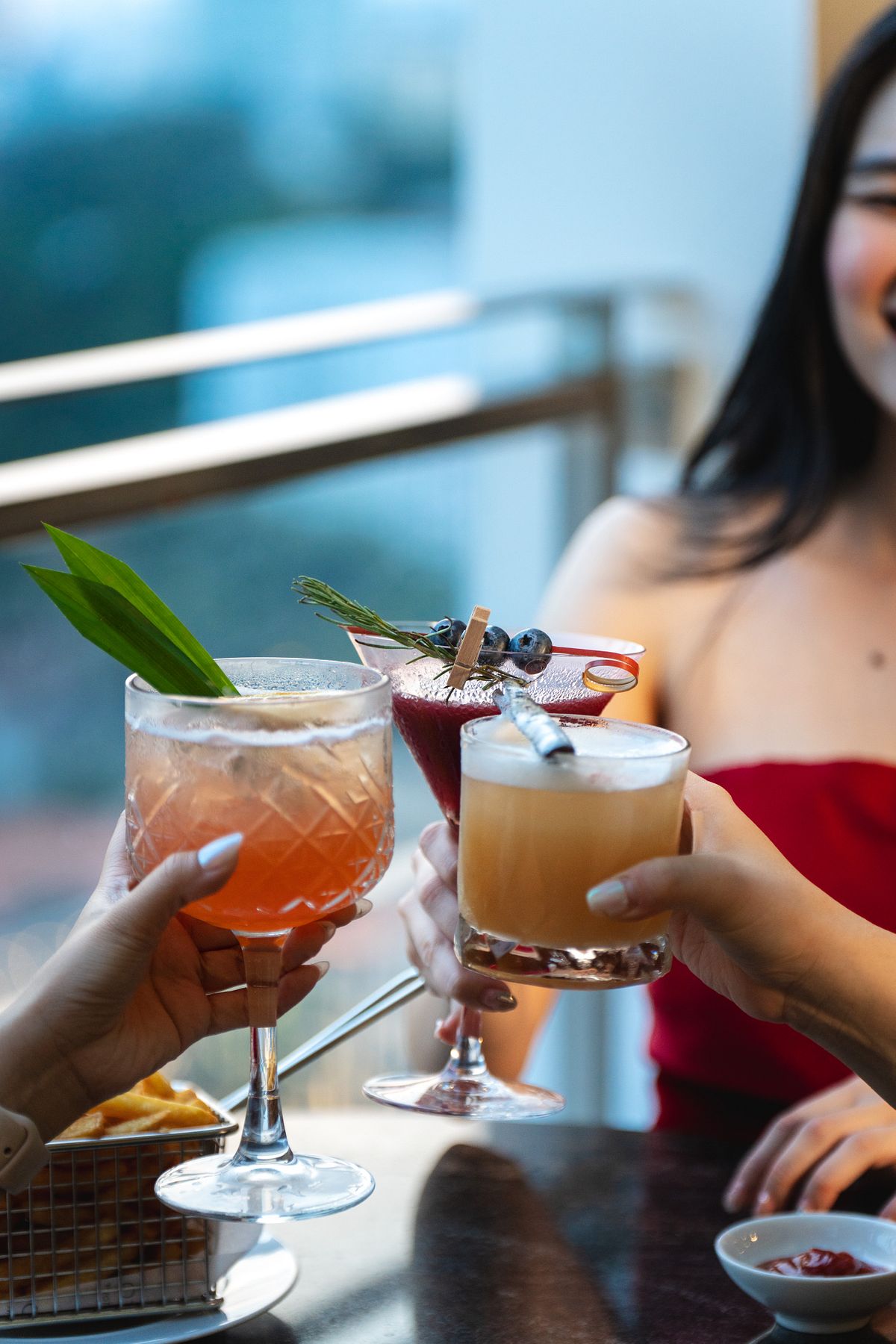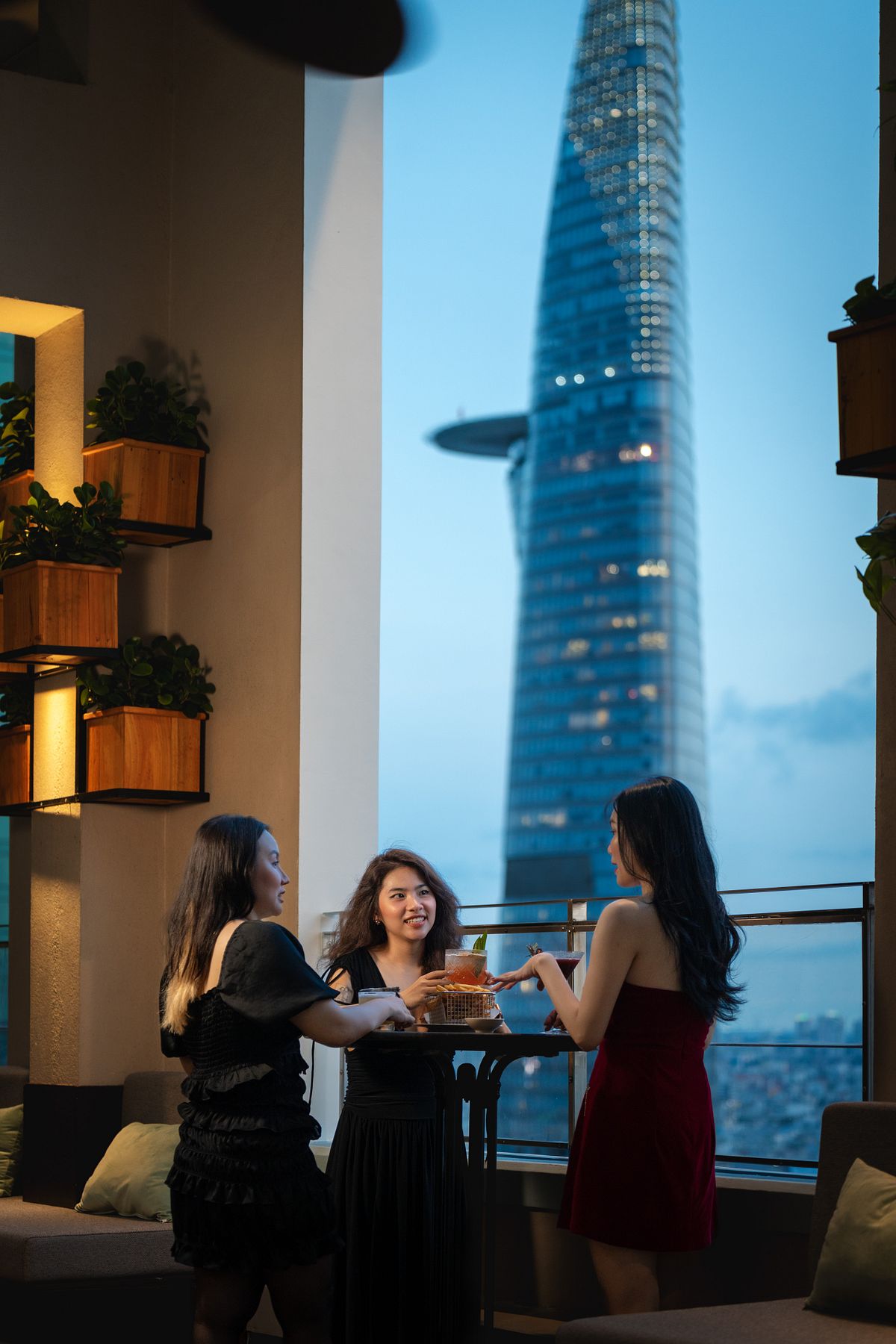 It's especially easy to distance one's self from life's concerns with a drink in hand. The mixology team created a menu that balances sweet and sour cocktails popular amongst female guests with the bold and bitter drinks men gravitate towards. An example of the latter is the cinnamon whisky sour we tried. Its preparation concludes with the glass of cinnamon-infused whisky, egg whites, simple sugar and lime being consumed by a cloud of cinnamon smoke.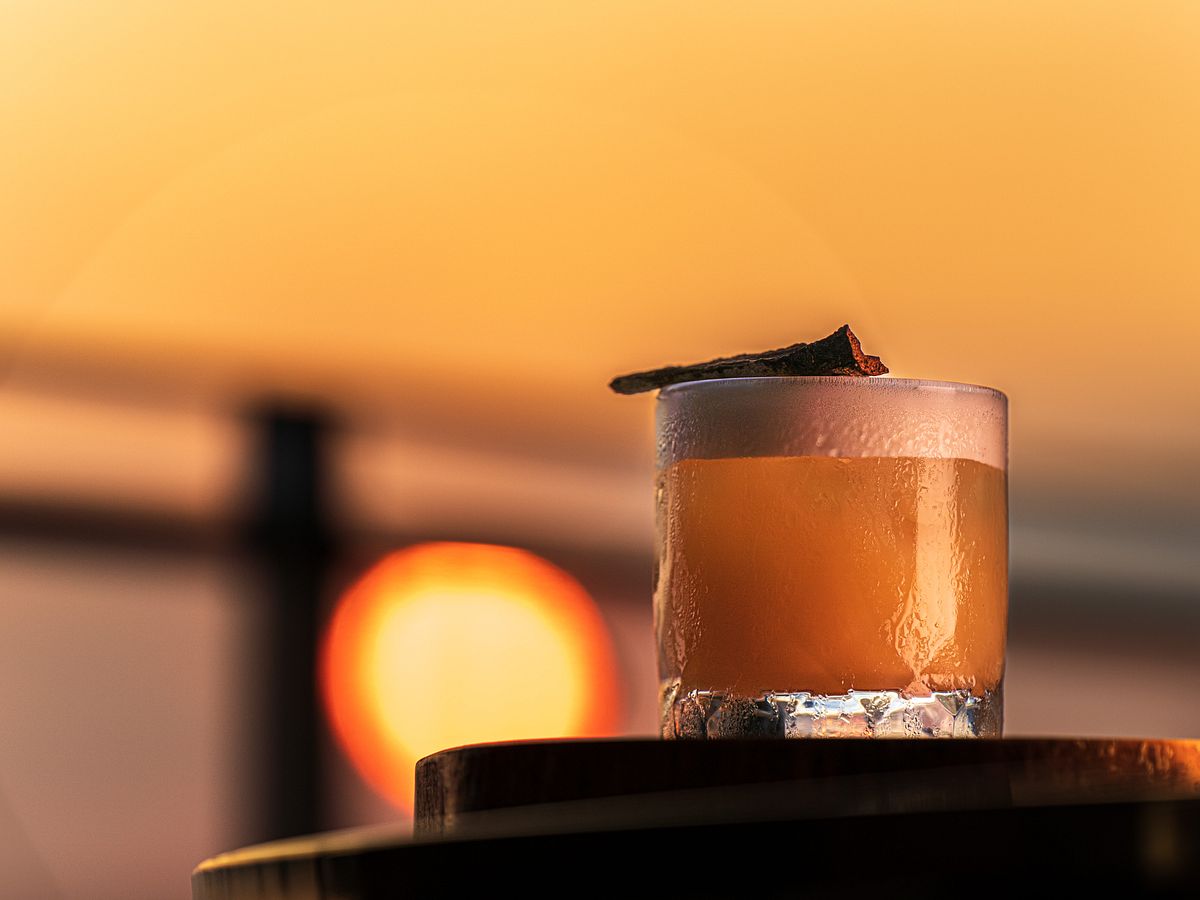 This playful presentation and creative touch on a familiar drink exemplify the cocktail menu which is joined by select beers, wines and snacks. And of course, the scene is made complete with a brilliant sunset stroking the clouds in the background.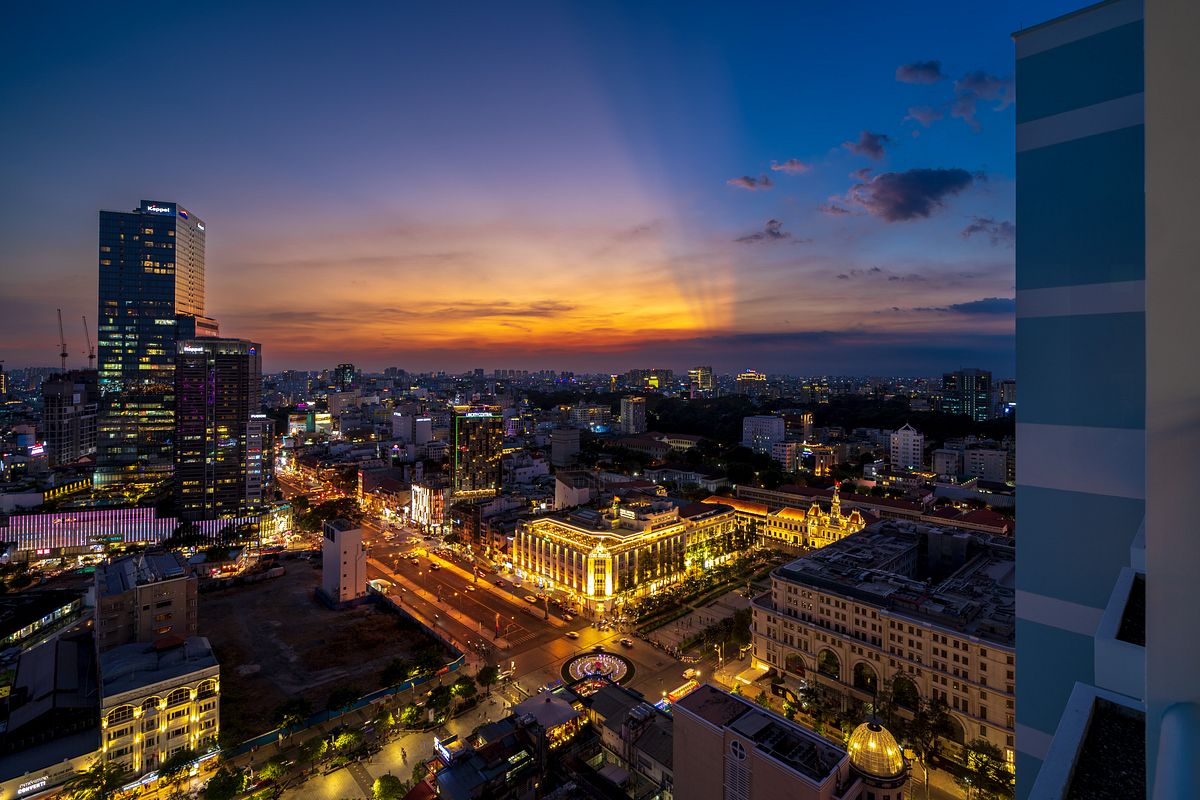 Eat Out with Marriott Bonvoy is back for a food festival so you can savor special dishes across Vietnam until August 31st. As part of the event, Sheraton Saigon Hotel & Towers has 2 limited edition offerings — an International Buffet Lunch at Saigon Café (Daily) for VND750,000 including free-flow detox drinks, tea and coffee, and a Lavish Seafood Buffet Dinner at Saigon Café (Daily from 6:00pm - 10:00pm) including free flow red wine, white wine, beer, soft drinks, coffee, and tea for VND1,450,000. Advance reservation is required. Not applicable in conjunction with any other discount, voucher, or promotion.