If you lived in Hanoi, is there a breakfast you would fly down to Saigon for the day to enjoy? Le Trung, the Executive Chef at Vinpearl Landmark 81, Autograph Collection told Saigoneer that one family regularly makes that one-day round trip just to enjoy his Landmark Pho.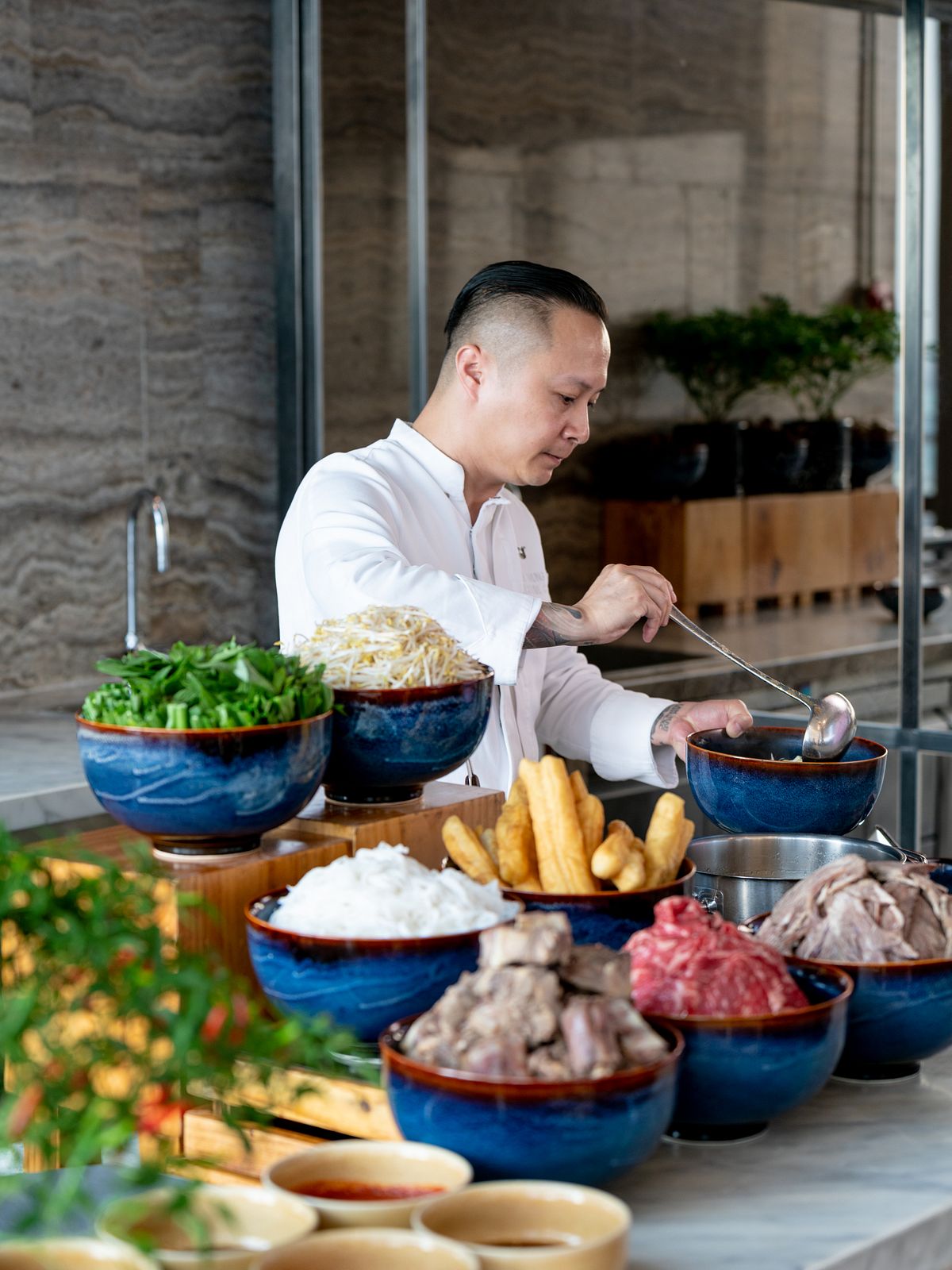 No one particular facet explains what makes Trung's version so special. Instead, it's very much the sum of its parts, beginning with the use of only Australian beef bones for the broth. Twice as large as their Vietnamese counterparts, the foreign cows provide much more marrow and meat to flavor the soup along with whole chicken carcasses and feet. Ginger, garlic and onions are cooked on low heat for an hour to provide enough sweetness so Trung doesn't add any sugar. This along with the nearly 400 grams of Australian wagyu beef, shortribs and oxtail contribute such resonant depths of umami goodness that no MSG is needed to enrich the broth's flavor.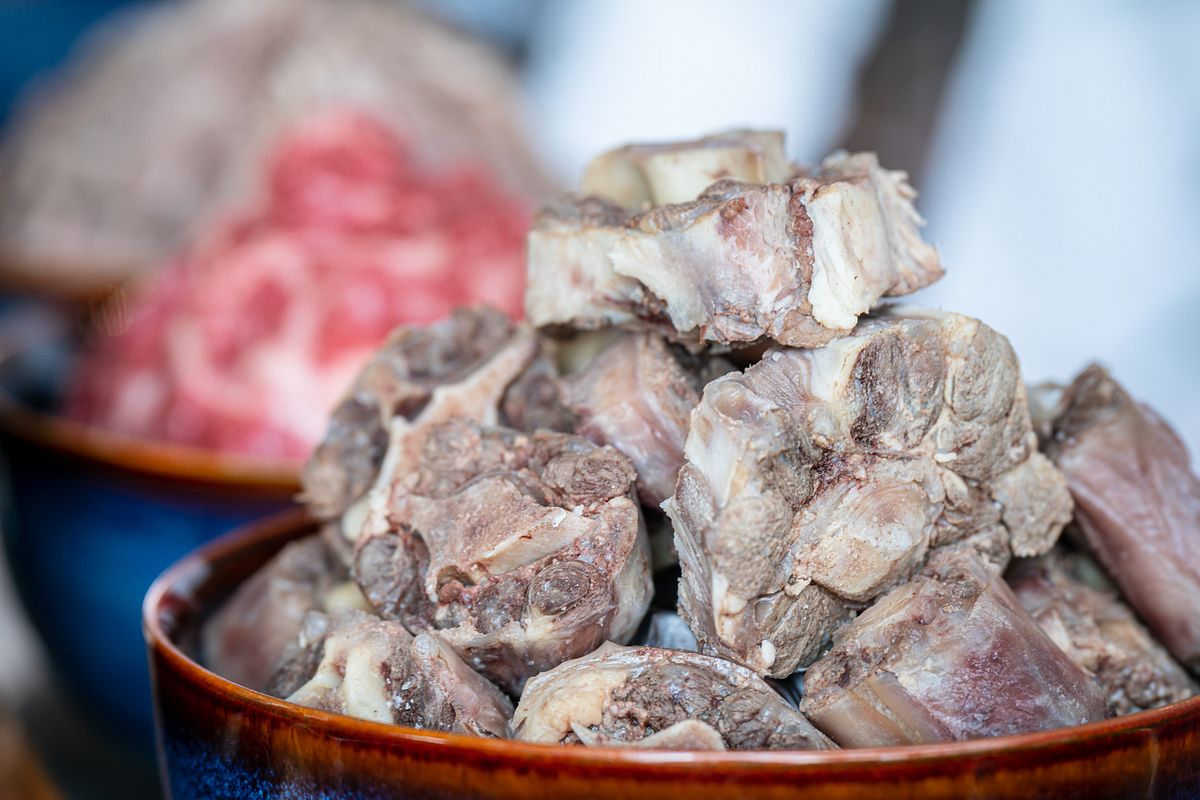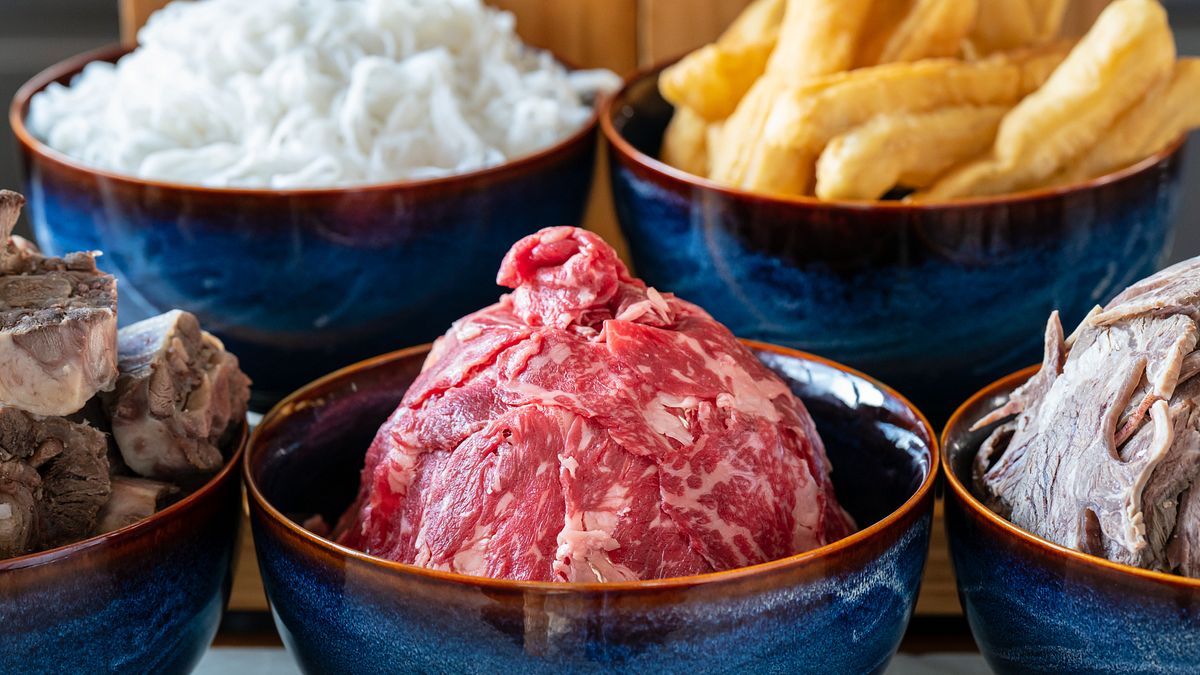 To source the soup's noodles, Trung tried twenty to thirty local producers before selecting ones from a family that makes them daily in their home. Delivered every morning they are smooth, silky and soft, allowing them to absorb the flavorful sauce and slip into one's mouth when slurped up.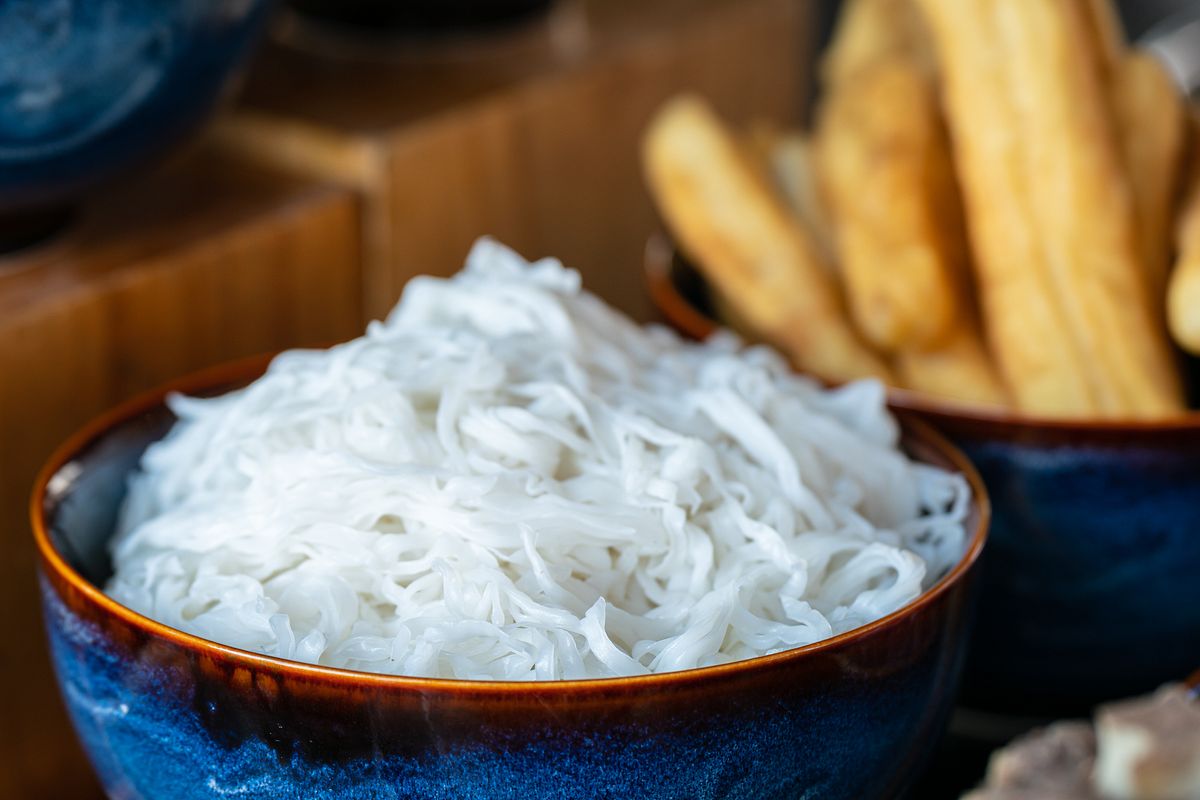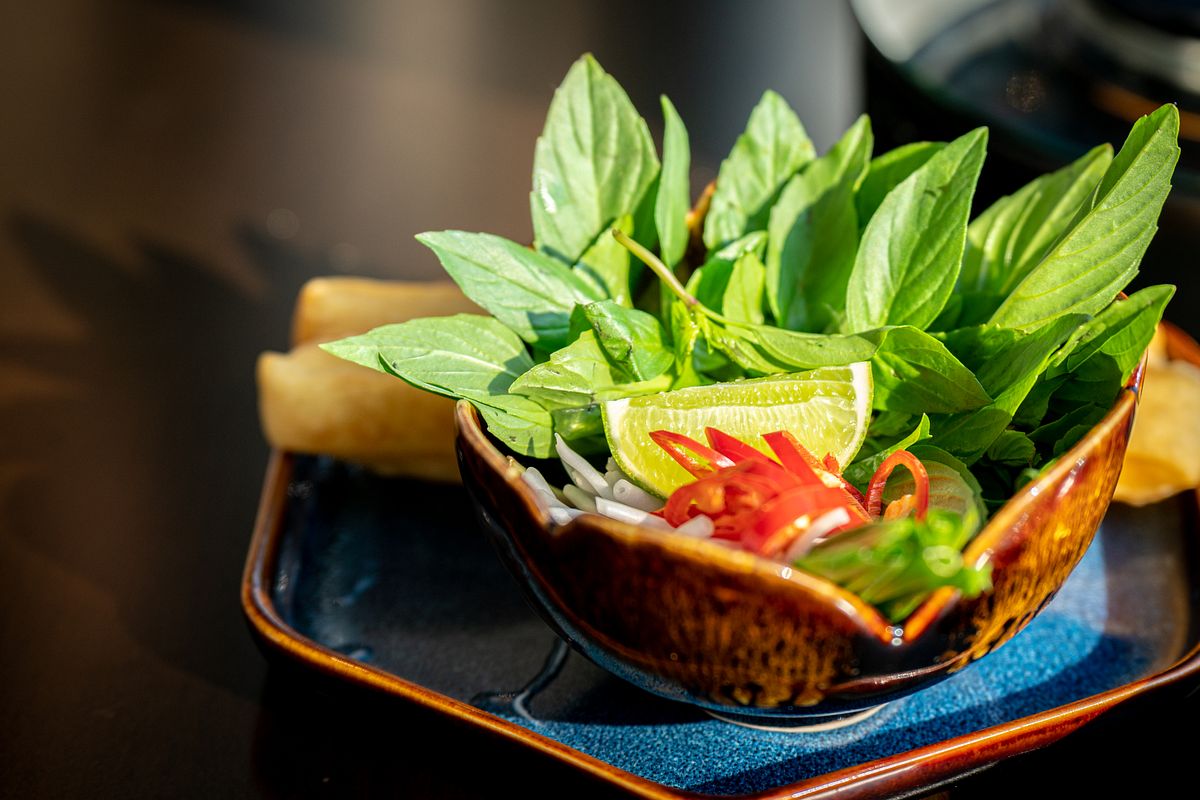 Trung notes that his phở cannot be considered specifically Northern or Southern. Its reliance on local herbs and vegetables means it will have certain southern flavors that he balances with a typically northern quẩy.
Vinpearl Landmark 81 - Autograph Collection hotel literally soars into the sky above the city while its namesake phở seeks a metaphorical elevation for the classic dish. Anyone curious about the extremes Vietnam's most famous soup can reach needs to venture up to the Oriental Pearl on the 66th floor to check it out.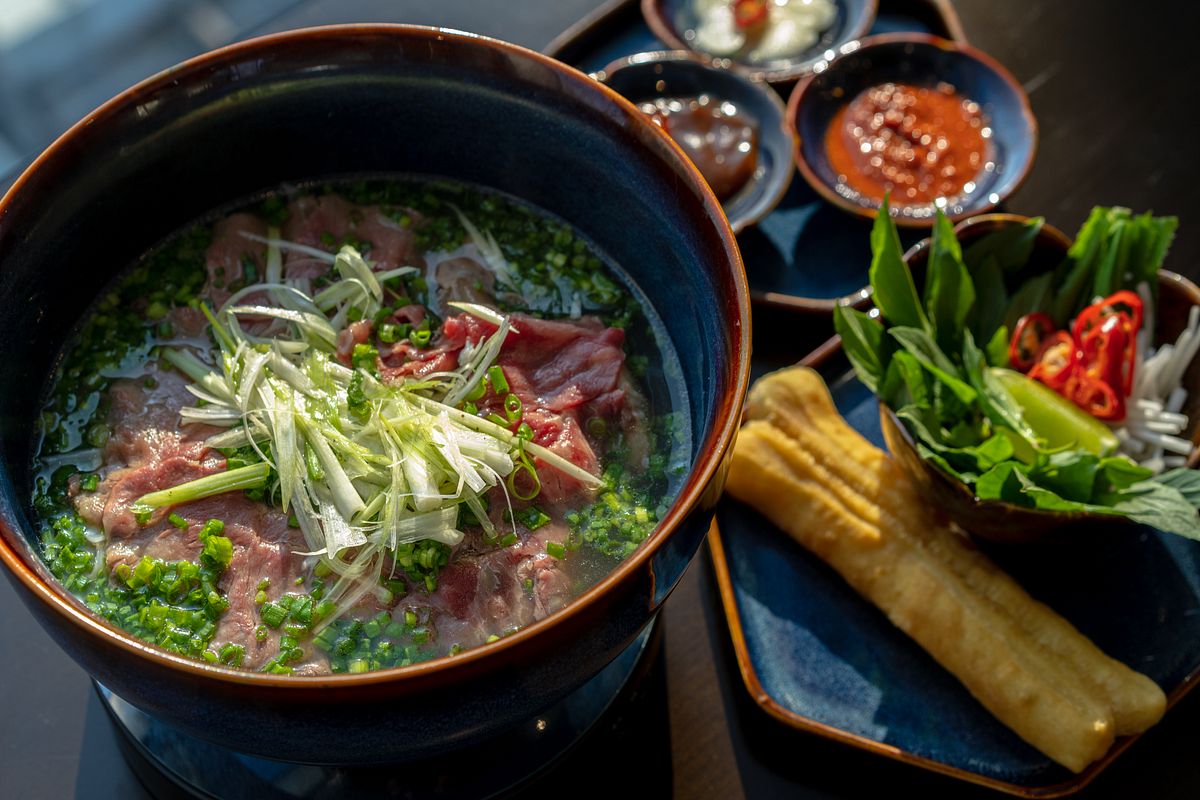 Eat Out with Marriott Bonvoy is back for a 3-month food festival so you can savor special dishes across Vietnam until August 31st. As part of the event, Vinpearl Landmark 81, Autograph Collection is offering The Famous Landmark 81 Pho Choc Troi featuring a combination of traditional flavors with a modern twist, crafted using the finest indigenous and imported ingredients such as Wagyu shavings, US short rib, 48hr Oxtail broth for VND750,000. Advance reservation is required. Not applicable in conjunction with any other discount, voucher, or promotion.
Vinpearl Landmark 81 - Autograph Collection's Facebook
028 3971 8888
720A Điện Biên Phủ, Vinhomes Tân Cảng, Bình Thạnh, TP HCMC