As summer draws closer, bringing with it a sweltering sun and drenched T-shirts, one's mind can't help but drift to the incomparable delight of a snowy treat that can ward off the season's heat.
Since mastering fine motor skills, people living in different cultures have found creative ways to carve up and transform ice into their ideal summertime snack. For Koreans, this comes in the form of a snowy sorbet whose origin dated all the way back to the 1300s. Tasked with looking after the royal ice box, government officials with a sweet tooth from the Joseon era would crush up ice into granular mounts, sprinkle fruits up top, and enjoy the refreshment with fellow court colleagues.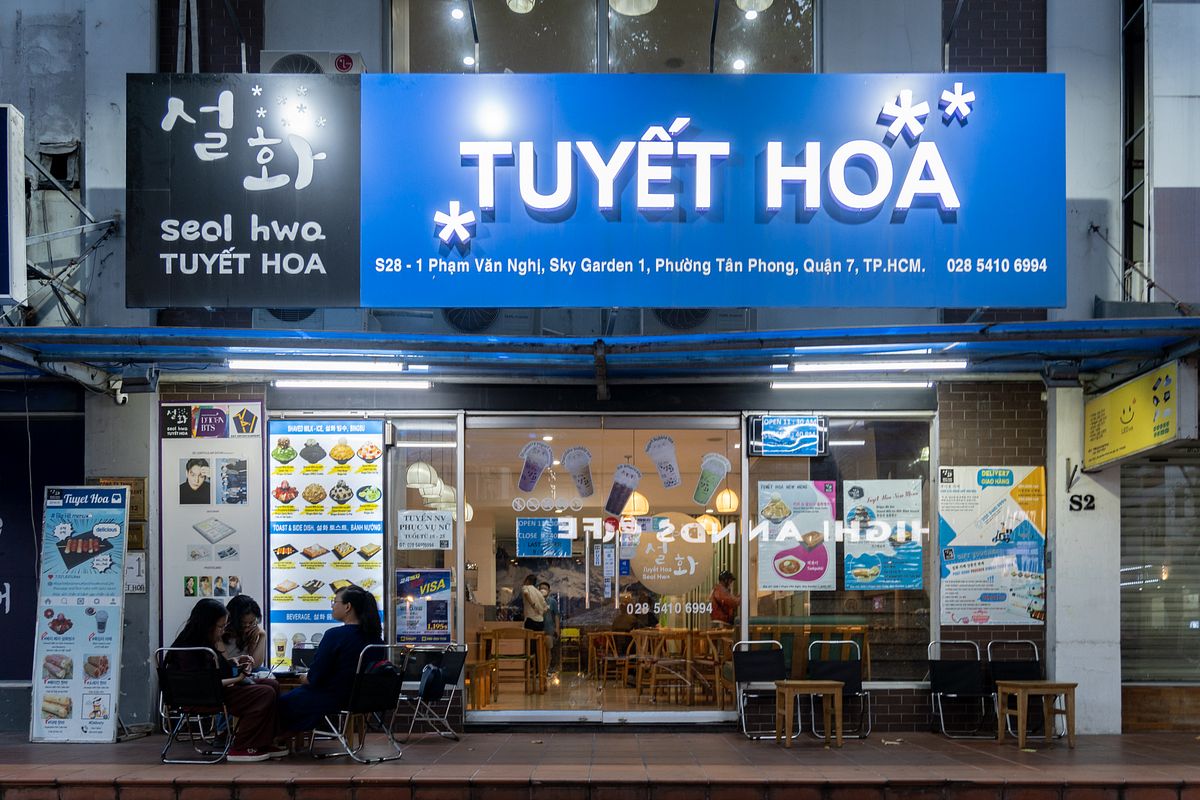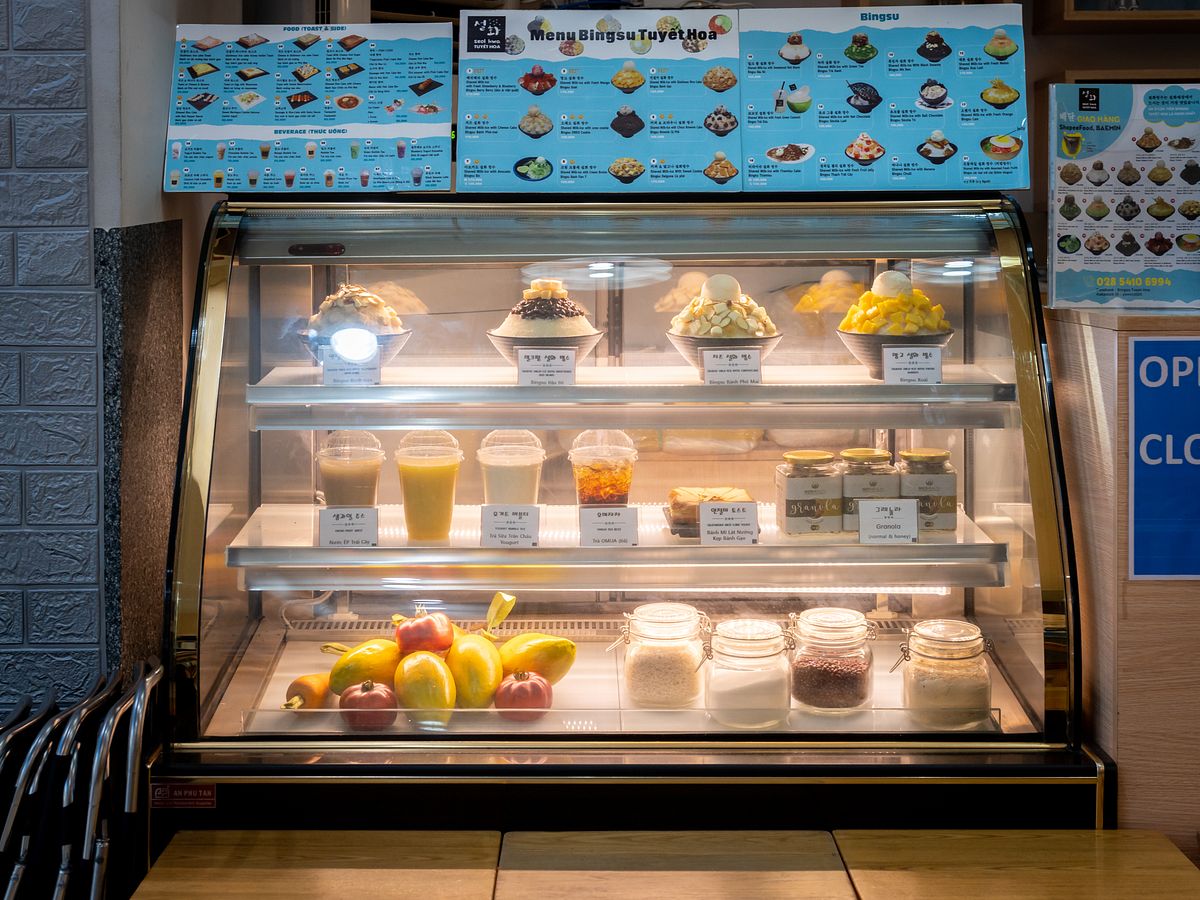 As the country's history takes shape, bingsu also evolves to offer more variety and complexity. Frozen cream and milk began to be used alongside ice as the base, while red bean paste and rice cake were introduced as a garnish, quickly becoming what is considered the "OG" bingsu fixture. Though this classic recipe remains a country's favorite, in recent decades, bingsu flavor assortments have become increasingly expansive to accommodate modern tastes, ranging from beans and honey to cornflakes and boba jelly.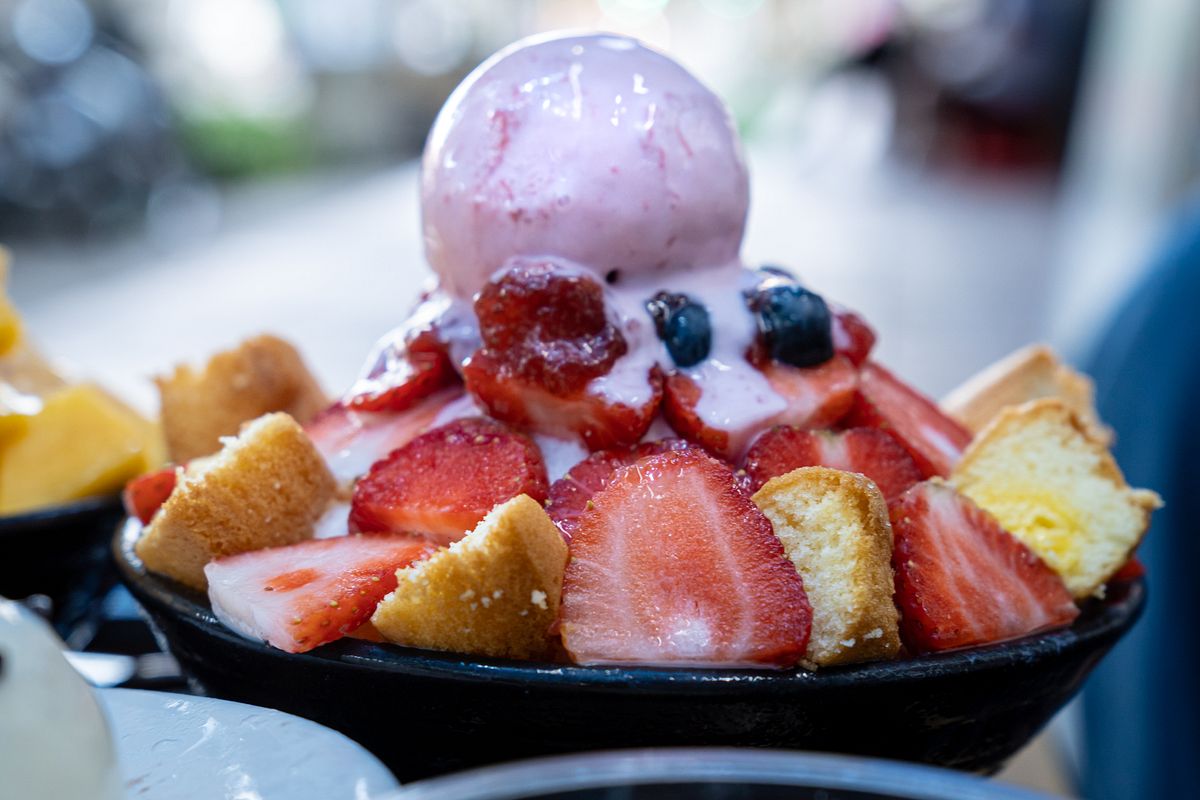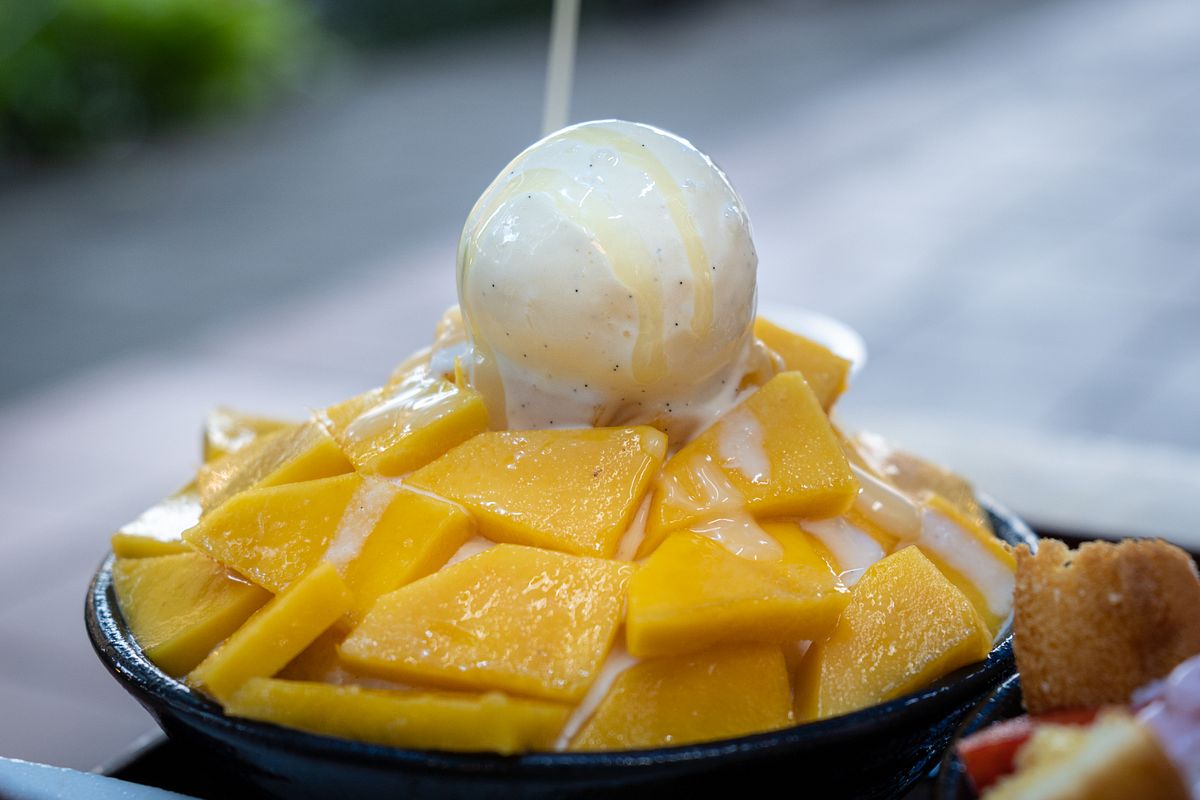 Situated in the heart of D7's Phú Mỹ Hưng, Seol Hwa Bingsu offers both traditional and contemporary takes on the dish. As shared by the owner, a serving is made by pouring fresh milk into a quick-freezing machine, adding a copious amount of sauce and garnish of choice, and wrapping everything in sugary hug of condensed milk. The result is a delightful affogato-meet-đá bào mixture with a creamy and refreshing taste. One can also order cheesecake crumbs for the extra saccharine touch.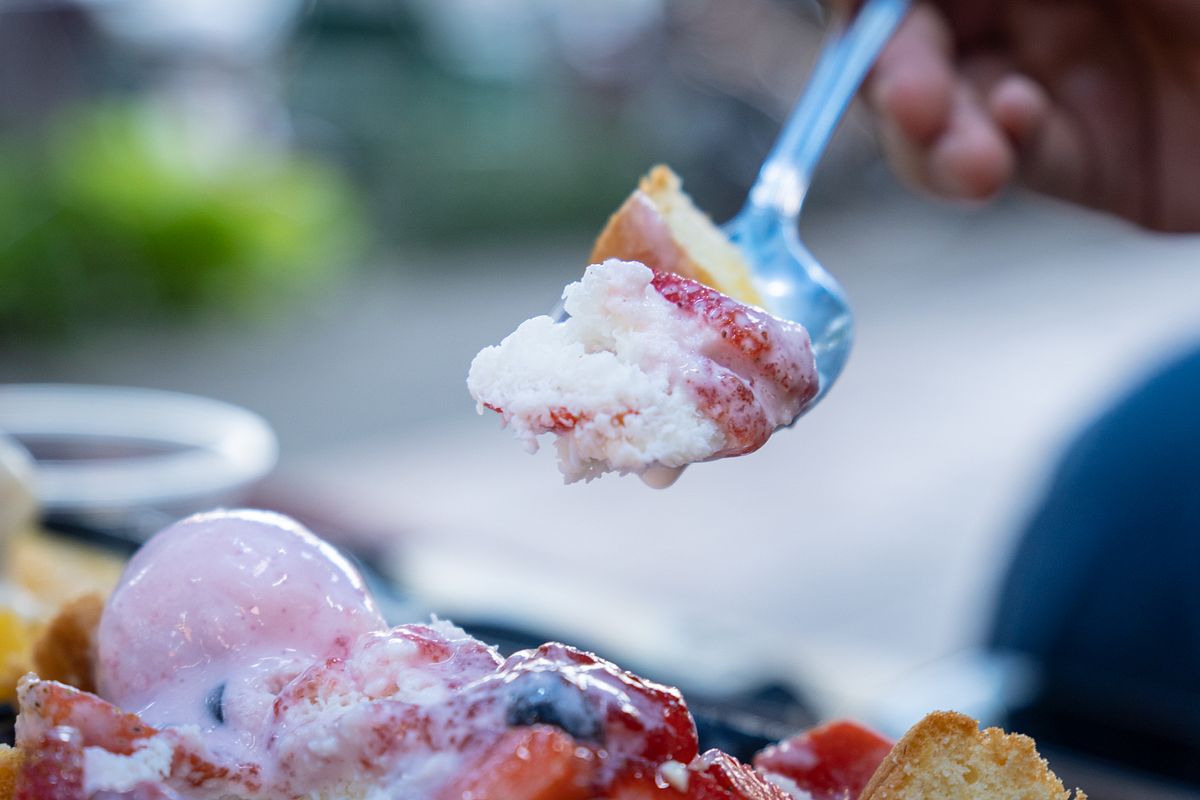 But just like many other good things in life, bingsu's beauty is fleeting and the ice melts as fast as how the joy of summer flies by. So for a perfectly idle midsummer noon, grab a friend, share a mango or strawberry bingsu, and take advantage of Seol Hwa's shopfront seating to immerse yourself in the immaculate atmosphere of Saigon's Koreatown.
Seol Hwa Bingsu
Sky Garden 1, Phạm Văn Nghị, Tân Phong Ward, D7, HCMC