From cơm tấm to thịt kho to giò thủ to bún chả, Vietnamese cuisine has perfected pork preparations. Saigon's pork enthusiasts thus enjoy many options when deciding where to enjoy the protein for lunch. BARSON, the sleek new bar that specializes in a breezy tropical ambiance and emphasis on upscale foods, proves that pork doesn't need to follow a specific, traditional recipe to stand out.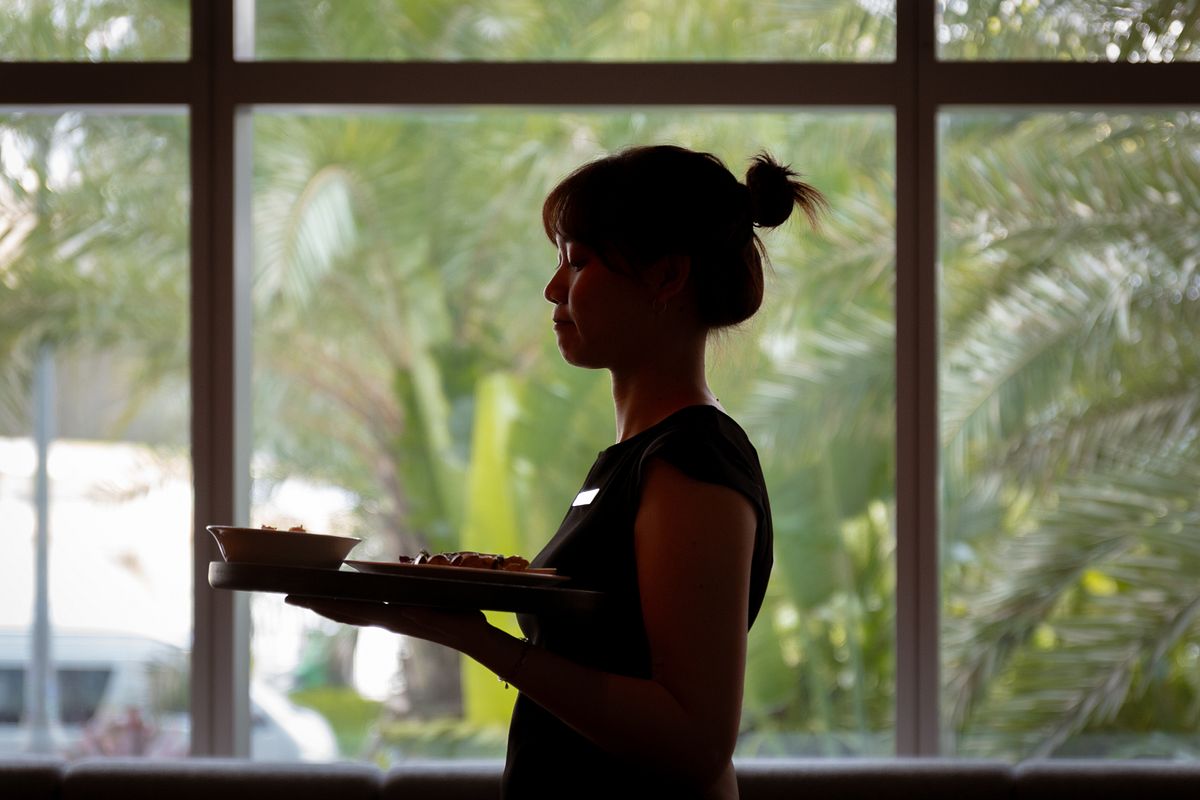 Part of the new two or three-course lunch menu, the crispy pork with potato salad and snow peas begins by marinating a full pork hock in a soy and sugar stock for eight hours. After hours of chilling, thick cubes are then deep-fried. The process creates a sweet, crisp encasing for incredibly succulent meat. Falling apart on one's fork amidst enticing tendrils of steam, the moist pork is reminiscent of perfectly marinated, lovingly slow-roast barbeque. And more than just adding visual vibrancy to the plate, the potato salad and snow peas contribute a welcome refreshing crunch and nutritious morsels help to add a healthy balance to the main course.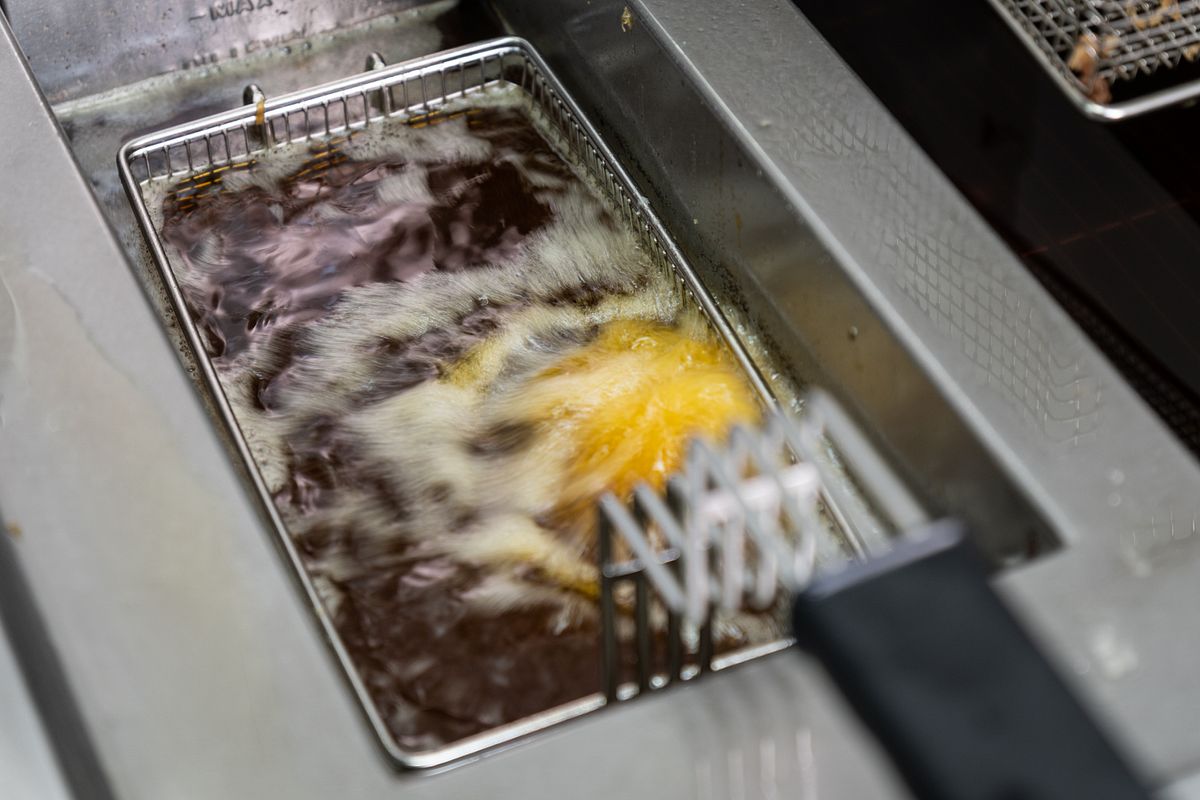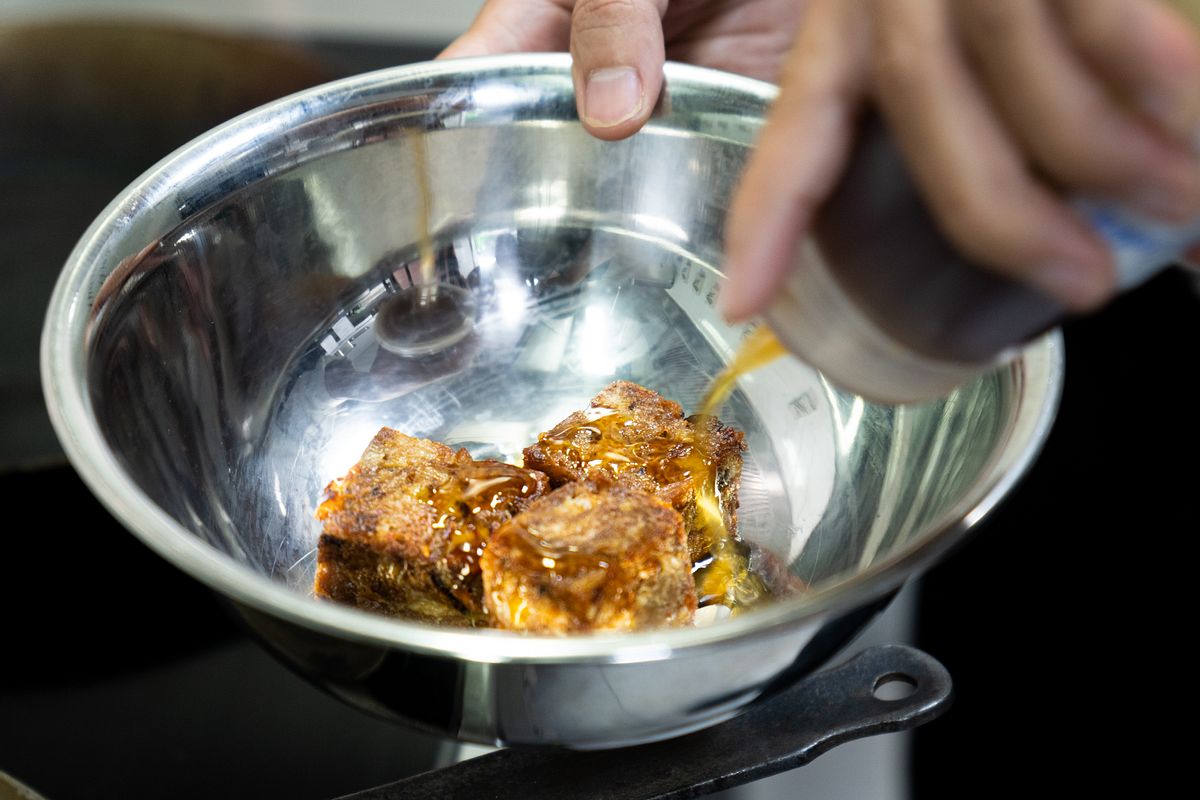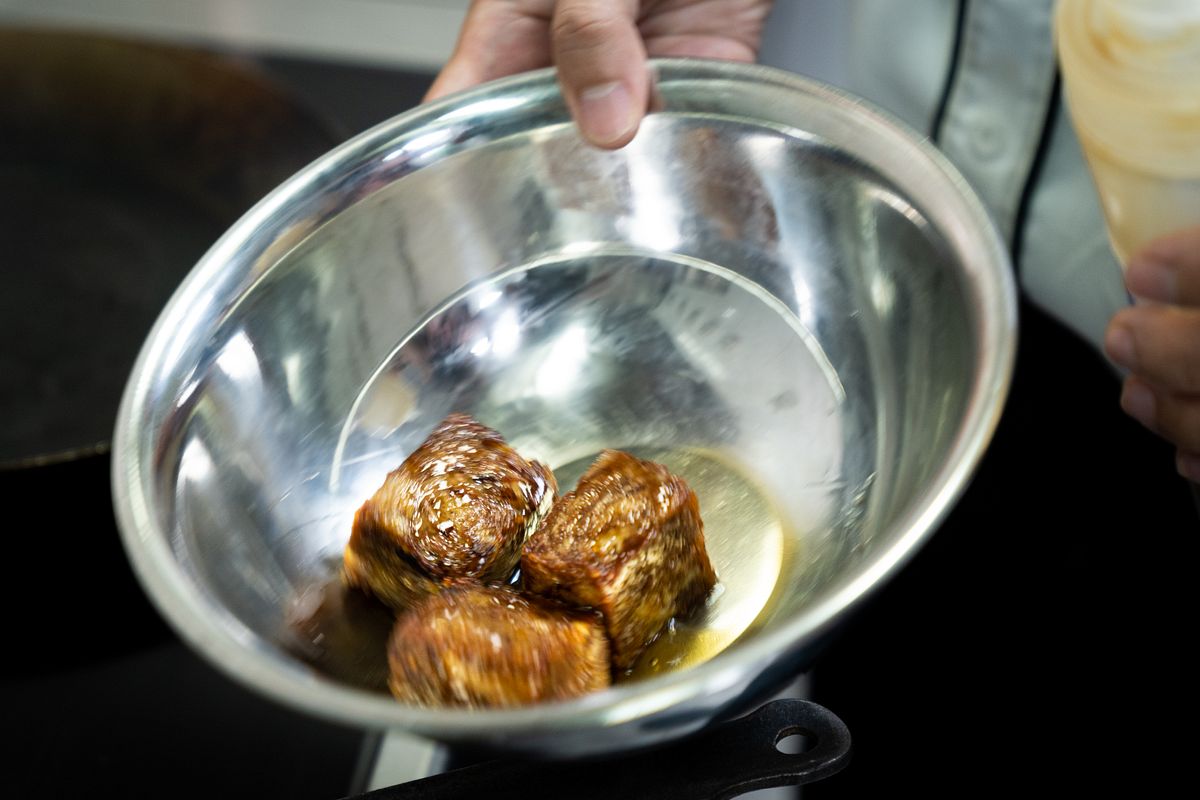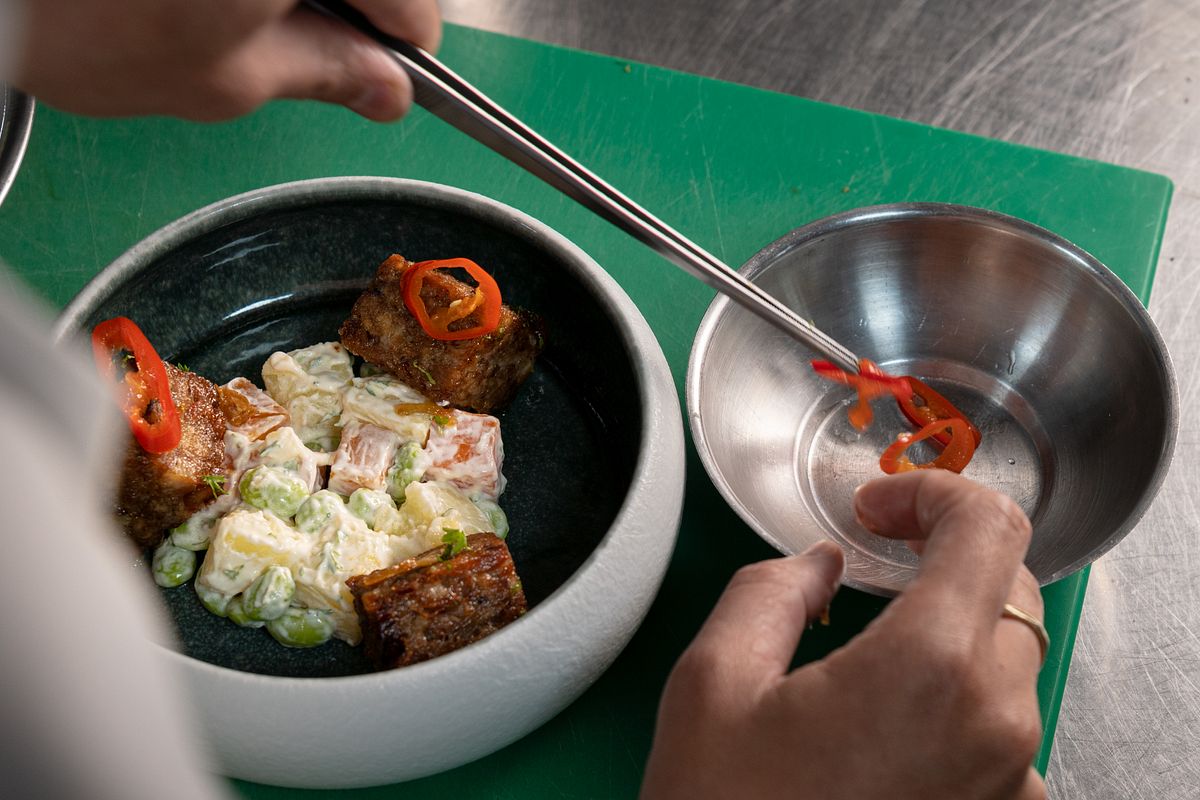 Many people associate their favorite pork dishes with plastic stools on busy sidewalks, and it thus makes sense that this creative dish would further distinguish itself by being served in an extremely laid-back and chilled-out space. Surrounded by lush plants, chill music and hushed afternoon vibes, diners can devote their full attention to the eruption of pork essence in front of them, no doubt making a mental note that they've discovered a new way to enjoy Vietnam's most consumed protein.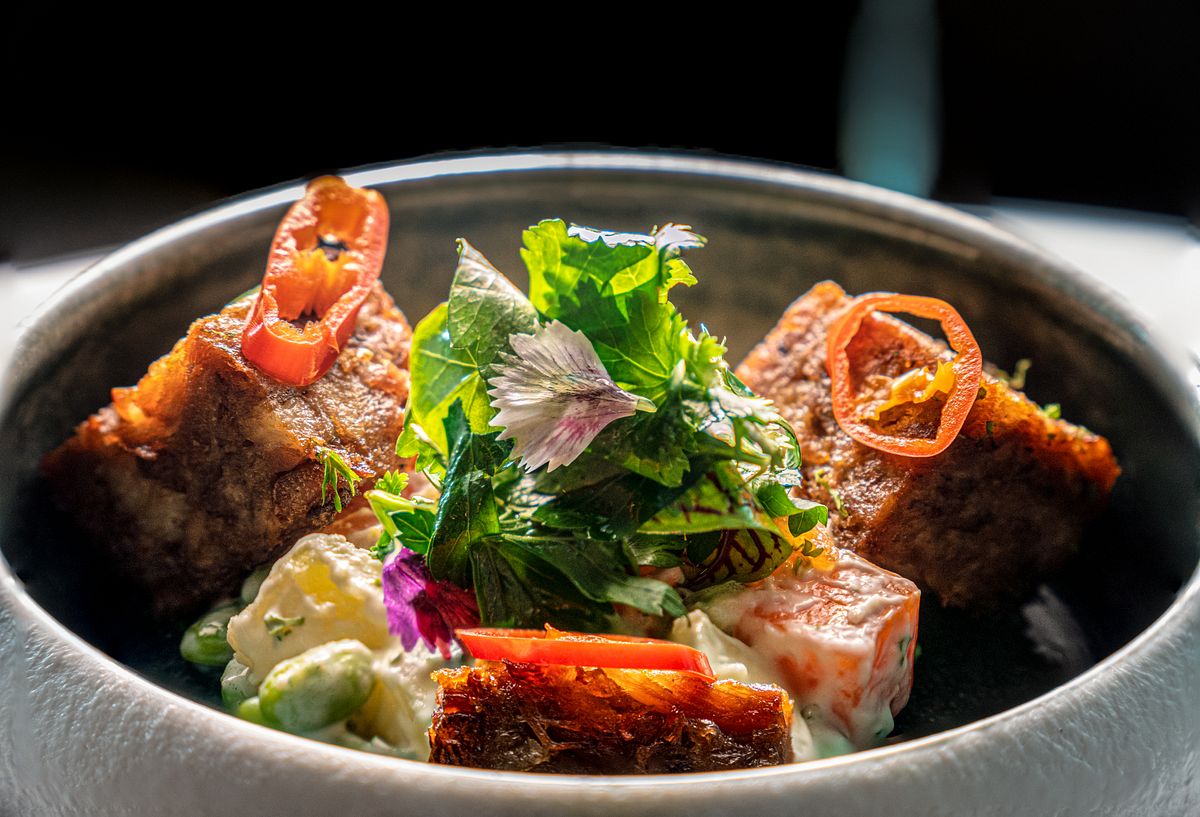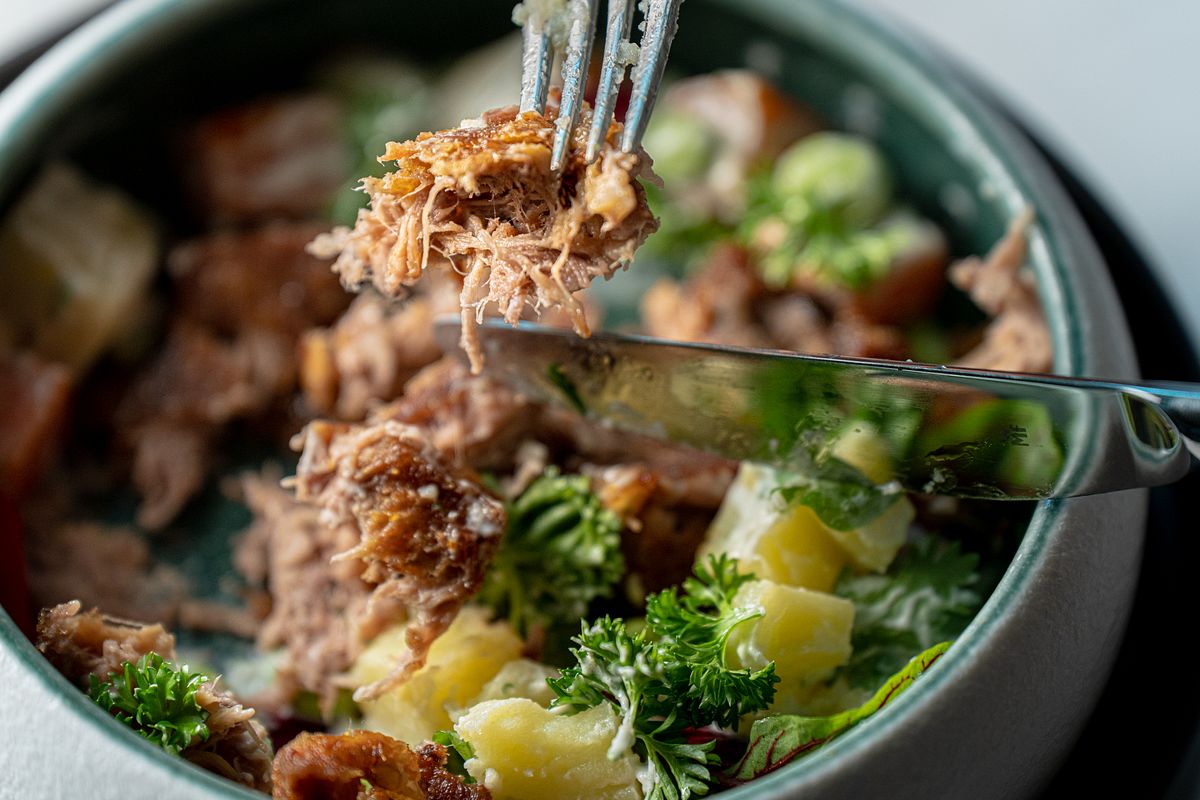 Eat Out with Marriott Bonvoy is back for a food festival so you can savor special dishes across Vietnam until August 31st. As part of the event, an all-day signature snack board and an effervescent drink are available daily at BARSON for VND750,000. Advance reservation is required. Not applicable in conjunction with any other discount, voucher, or promotion.
055 922 7766
3C Đ. Tôn Đức Thắng, Bến Nghé, Quận 1, Thành phố Hồ Chí Minh