In the first part of our two-part photo project on Saigon's coffee shops, Saigoneer paid a visit to two old-school cafes with decades of heritage. In the second part, we're shining the limelight on three establishments that are pursuing a more modern take on coffee.
Tractor Coffee
98 Le Lai, D1
Anh Bang is a quintessential example of the casual yet no-nonsense coffee man. A few years ago, Bang decided to call it quits from a private-car rental and chauffeur business, along with his other venture in photography, while re-dedicating his life to running a Robusta coffee farm and two coffee shops in Saigon. Like myself, he is also of ethnic Chinese origin, and our chat became a mishmash of Vietnamese, Mandarin, English and Cantonese.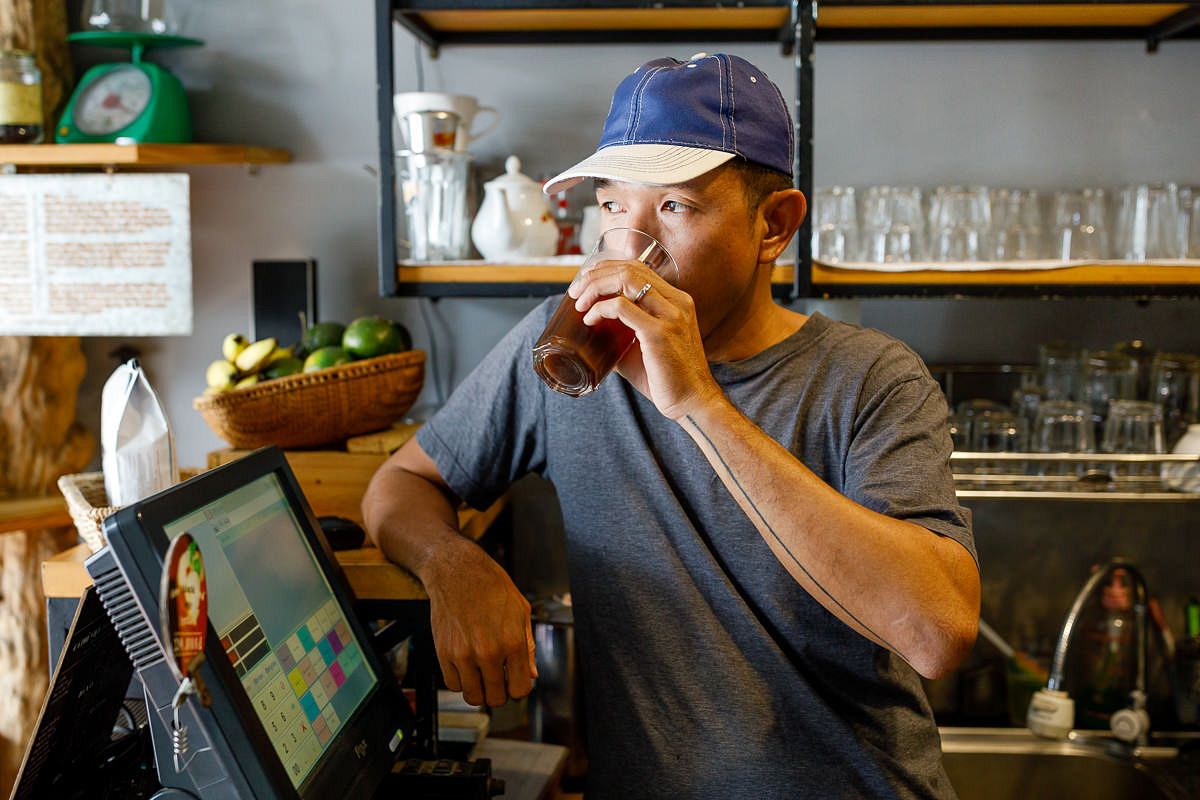 "My way of running this business is 51% passion and 49% business spirit," he shares with Saigoneer. "I want everyone in the Vietnamese coffee sphere to grow together. Call me an 'urban' farmer. I spend time at my Robusta farm in Bao Loc too."
"At the very least, coffee cherries have to be ripe [red] when harvested. For the sake of livelihood, many farmers resort to harvesting them early, and we can't blame them," Bang explains. Honestly, Robusta can taste very good if ripe berries are processed with care."
His liberal views of both Robusta and Arabica are refreshing and reminiscent of the Italian preference of blending the two types of beans to create more crema during espresso extraction. Tractor Coffee currently focuses on espresso-based drinks.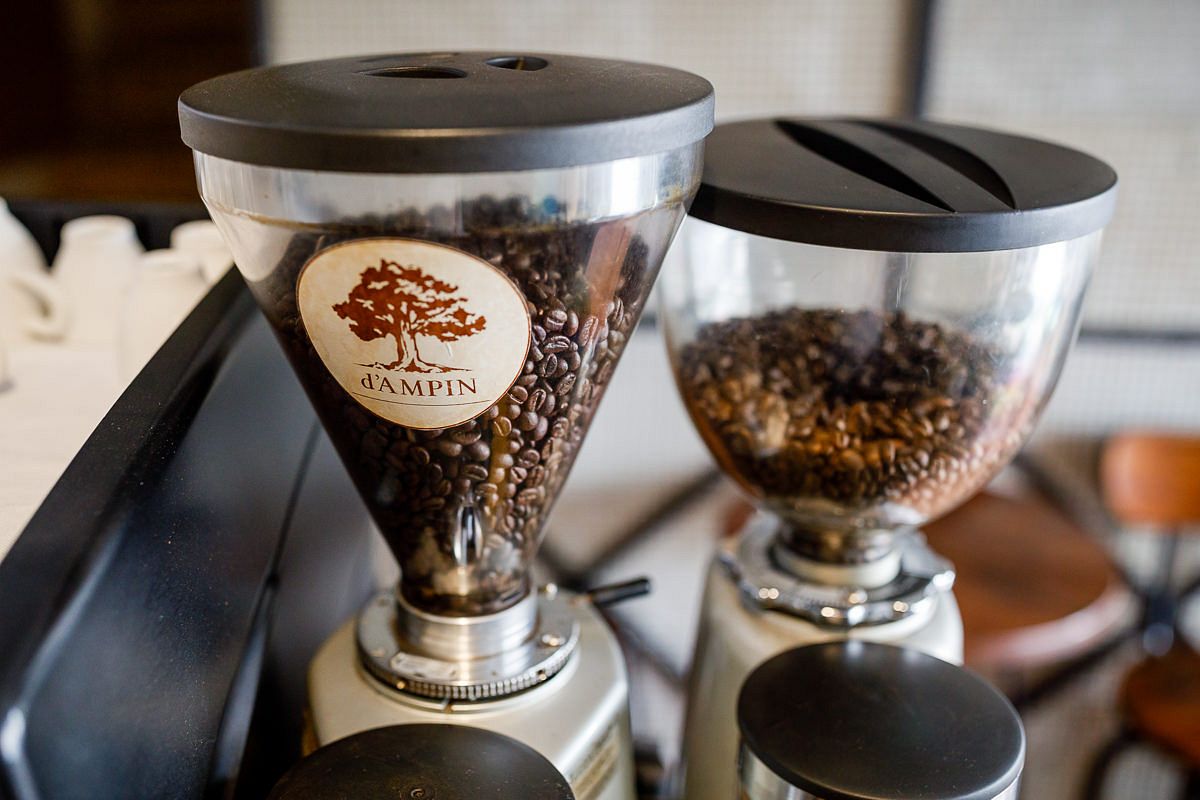 Bang adds: "A blend between Robusta and Arabica can be excellent. To me, this is a good start for creating a truly unique Vietnamese coffee identity. Traditionally, Vietnamese love Robusta, and foreigners love Arabica. I have partners that supply excellent Arabica too."
"I don't think the concept of traditional coffee exists. The bean is the same and the style of drinking is a nurtured habit. I aim to nurture a new way of drinking coffee in Vietnam," he states.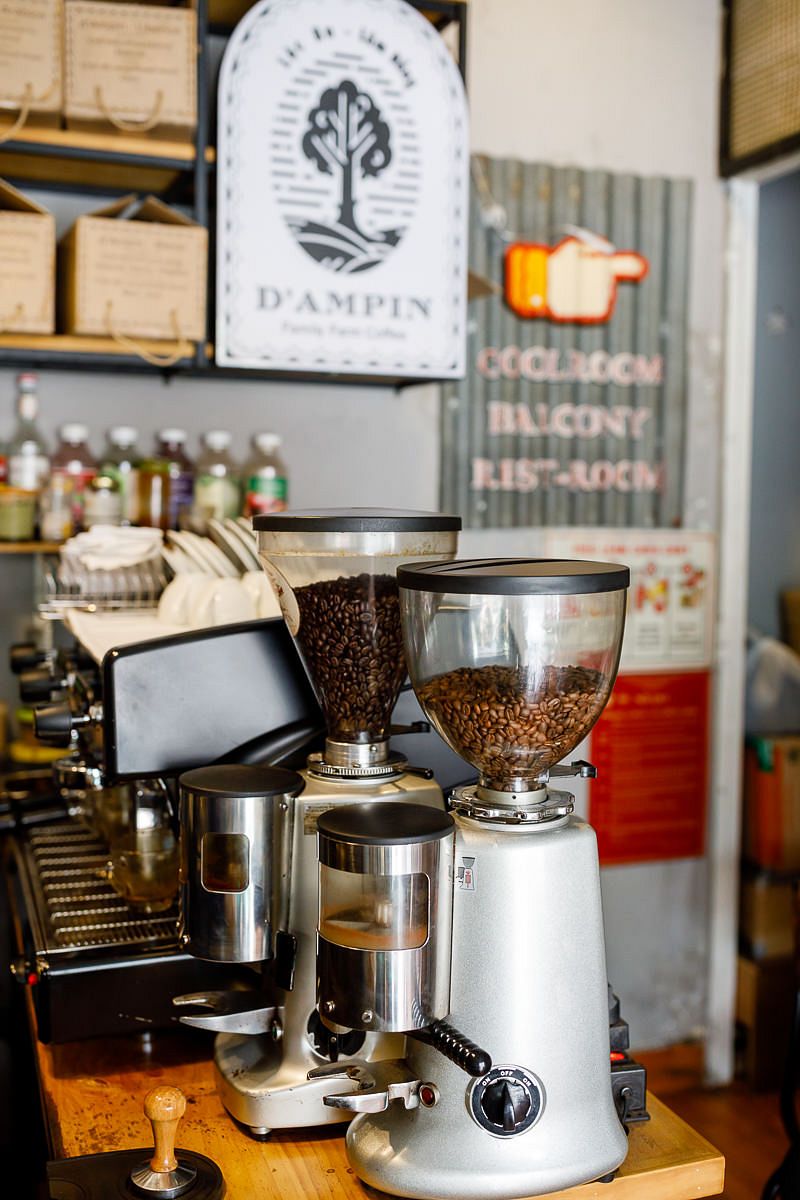 LACOF
133 Co Bac, D1
Jung Woong moved to Vietnam from South Korea and spent five years managing a company in the shipping industry. After his stint at the firm ended, his passion for good brews spurred him to return to Vietnam. One of the freshest players in the local cafe scene, Woong strives to find a balance between new and old, and between different cultures.
"Coffee is like magic," he says. "With good coffee, you can share emotions even without using words. Part of my aim is to facilitate cultural exchange between Korean and Vietnamese culture. Coffee helps to create that magic moment. Synergy."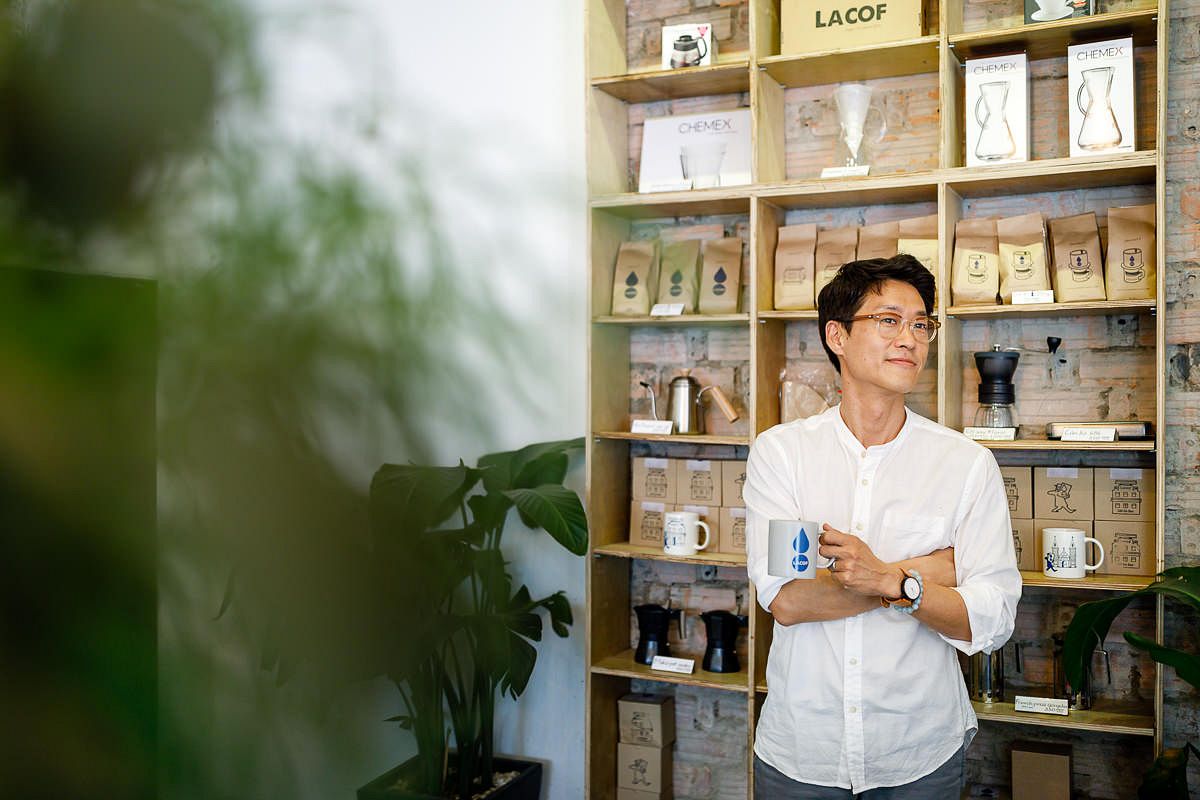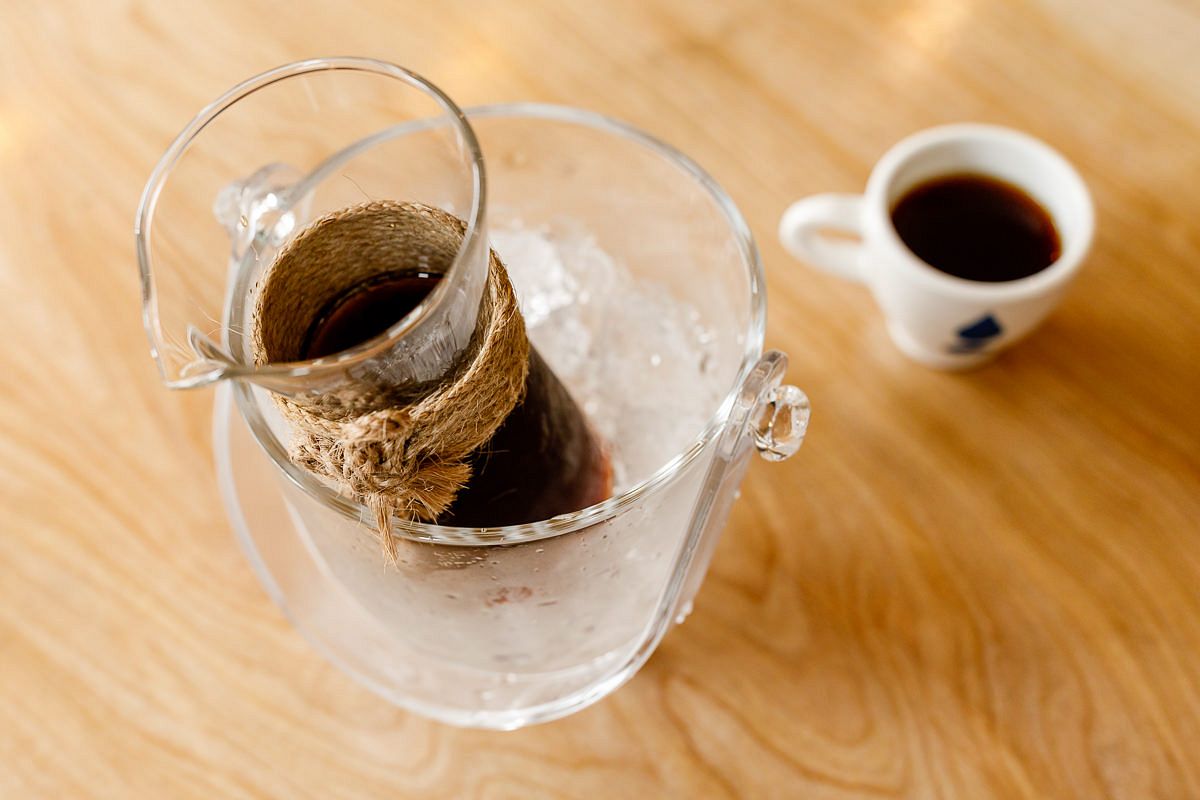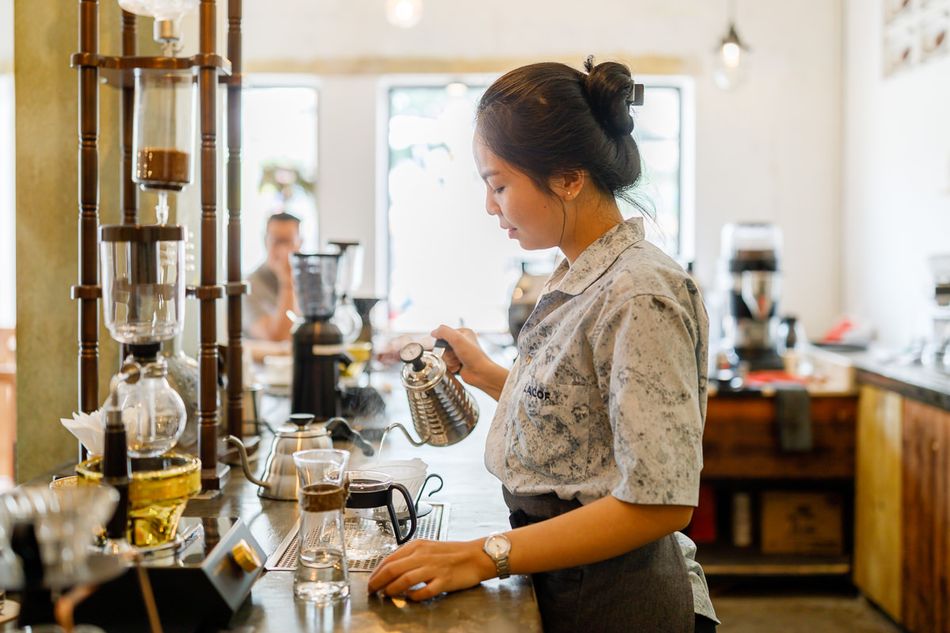 His love for older styles of coffee is evident.
"Maybe some Vietnamese people feel that traditional coffee is outdated. In the 80s, Koreans wanted the 'new' stuff. Now we regret it. To me, everything that is modern has a root. Without that root, modern is just a dream. There is a reason why the Vietnamese people chose the phin as the classic brew method. Slow is art. We are studying ways to improve phin coffee," he explains.
Woong describes his cafe: "Level one of our cafe is our brew gallery and level 2 is what I call the Playroom. Our interior design is a combination of Korean and Vietnamese. This building was a cải lương theater. We preserved many elements, especially the walls."
"Our most beloved product is cold-brew; in my opinion, it's an excellent way to enjoy the fine acidity and tasting notes of Arabica," Woong shares.
"We want to listen to customers, I hope they talk to us," he adds. "I'm positive that the more we meet our customers, the more they will open up. We want to learn from them too!"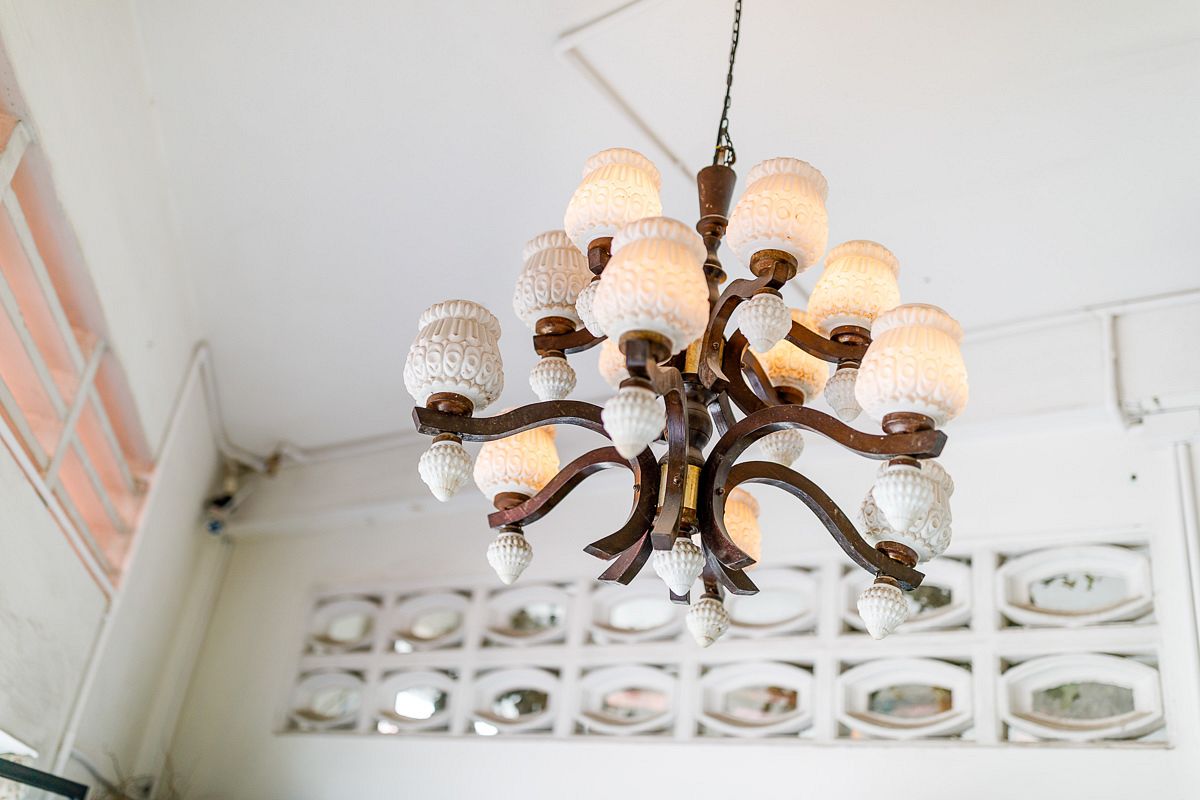 [a] coffee house
15 Huynh Khuong Ninh, D1
Anh Truc's coffee philosophy is influenced by his perspective as a contemporary artist. Highly articulate and clear in his thoughts, Truc shared an awe-inspiring yet dead-serious look at the Vietnamese coffee industry.
"My cafe was a casual drinks place back in 2012. But I decided to focus on specialty coffee in 2013 when I met coffee expert Will Frith. He is a half-Viet Kieu American from Portland, Oregon who ventured to Vietnam looking for specialty coffee," Truc explains.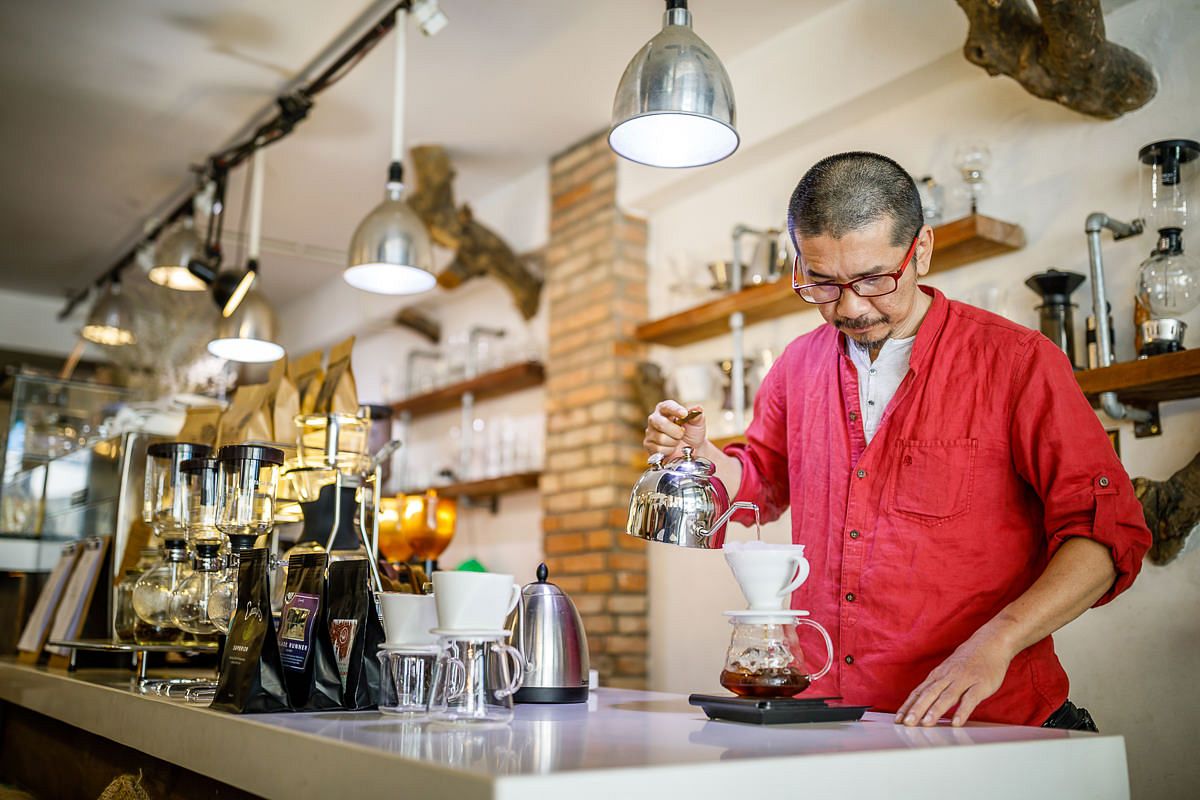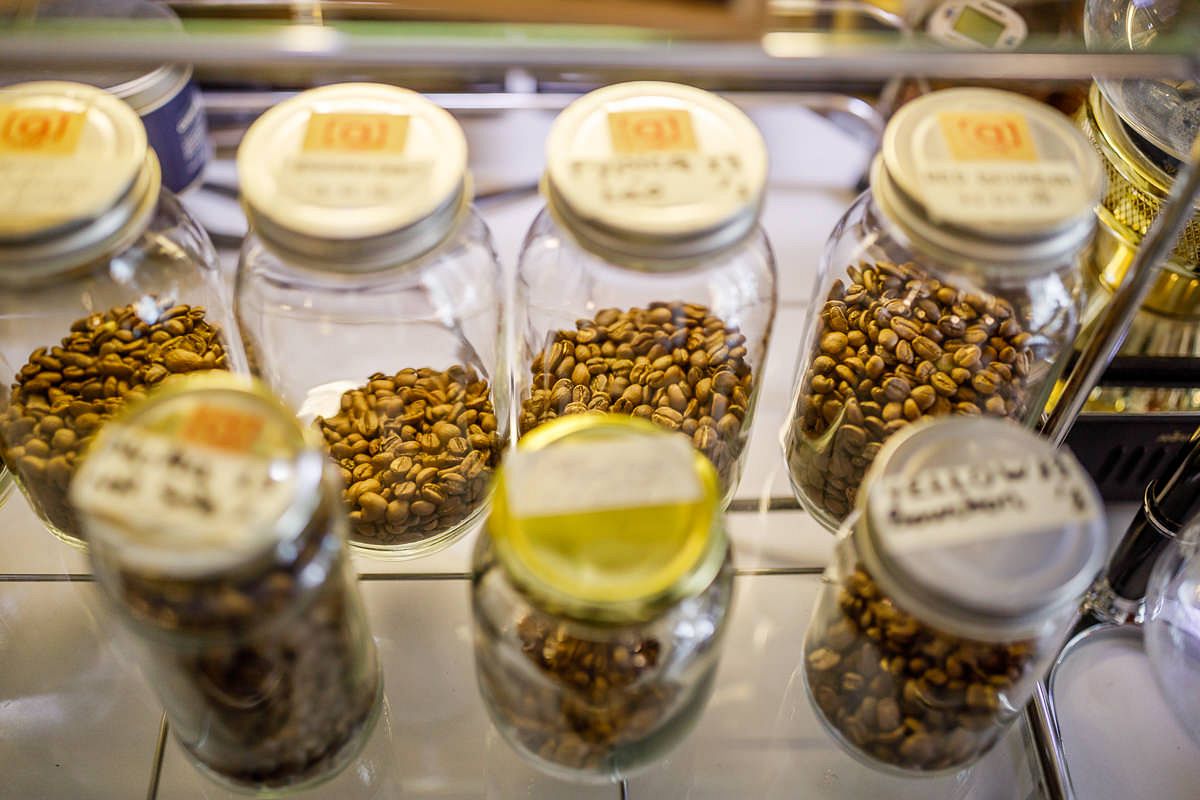 "Vietnam is still mainly a producer of commercial coffee but I see many micro-lots and specialty farms appearing in the near future," he asserts. "Farmers will improve their methods instead of relying on pesticides. I have heard that some plots of land in provinces such as Dak Lak, Dak Nong and Buon Ma Thuot [the capital of Dak Lak] may soon be so contaminated that coffee can no longer be grown. I care for people's health and well-being. All in all, the awareness of the strong reciprocal impact between human and nature will grow."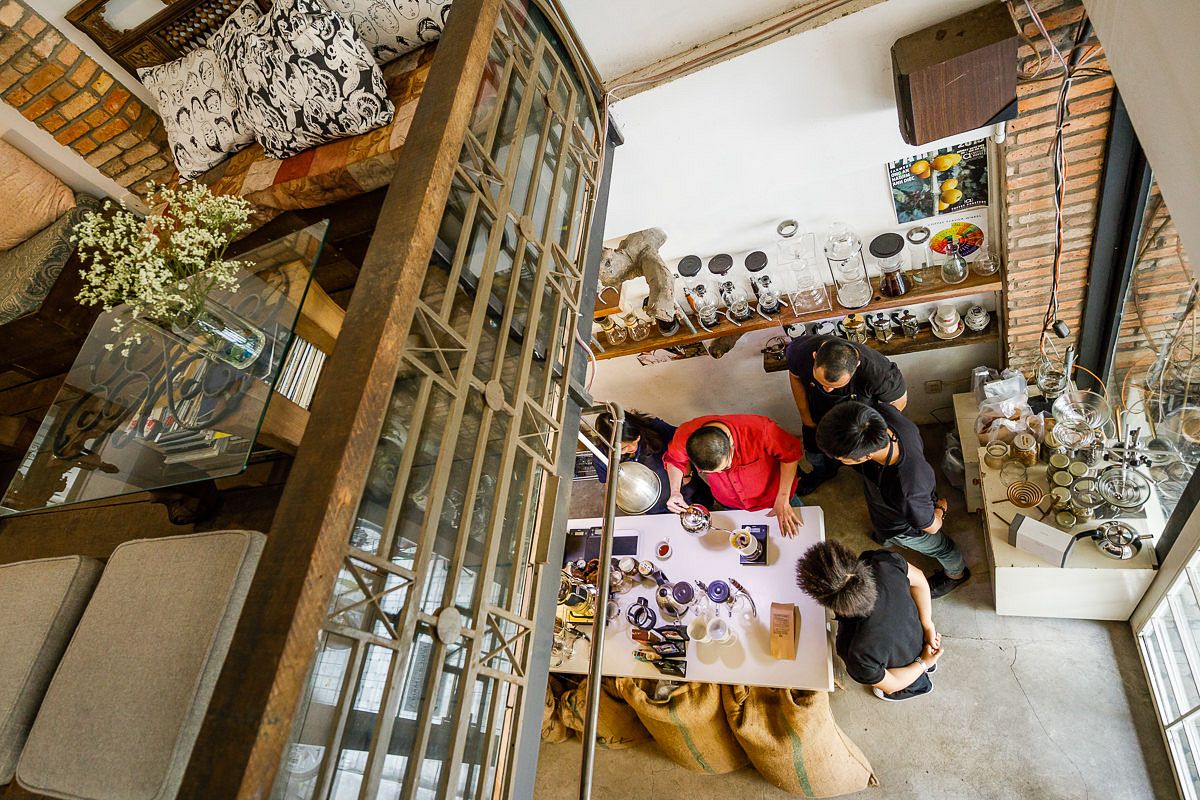 "To enjoy good coffee, the entire journey from green to cup has to be of a high standard: harvesting, processing, storage, roasting and finally brewing. The interaction between the cafe owner and customer is vital too. If there is no one appreciating good coffee, there is no good coffee. Customers' support is very important to us," Truc elaborates.
Truc grew philosophical: "I am not against traditional brewing methods [phin] but regarding traditional roasting, I must say that I am against it. When you add things like butter, soybean, corn and other additives to the roasting process, toxic chemicals are produced at approximately 200oC. These chemicals are very harmful to our bodies. That is my strong opinion. This has to change as the consequences have a direct link to the well-being and stability of our society."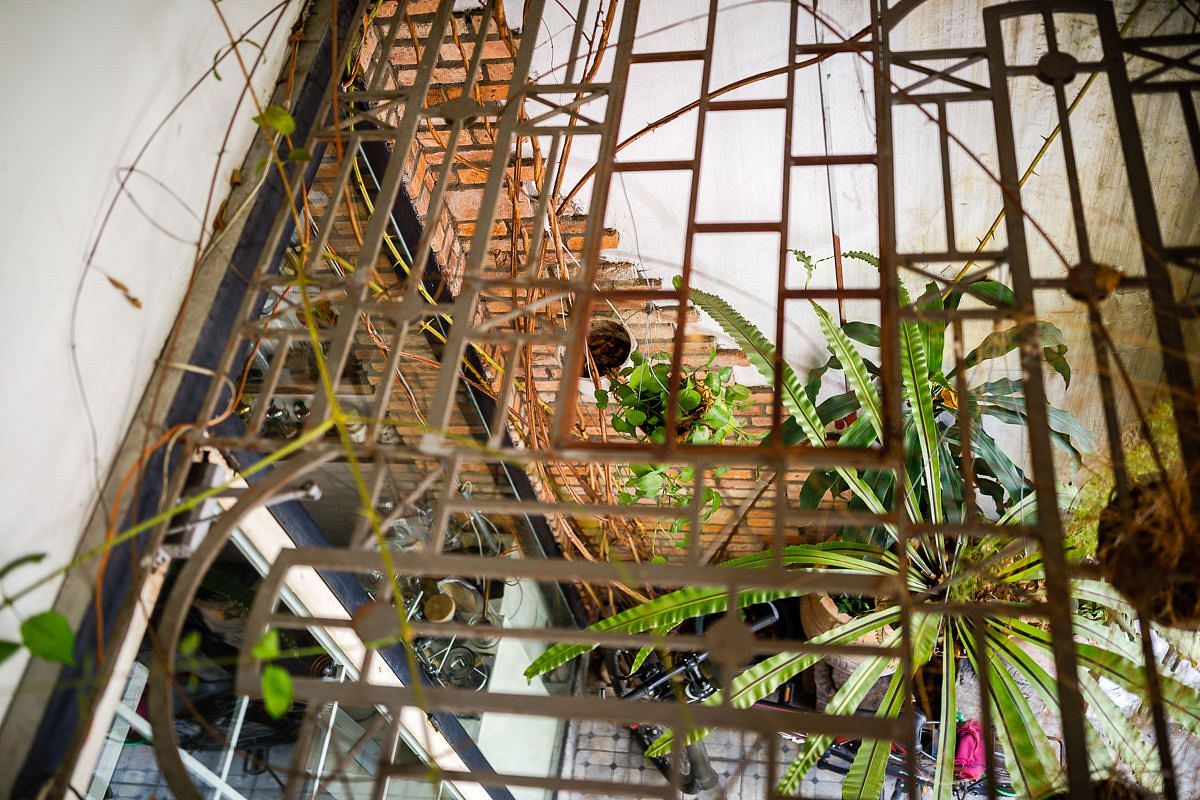 "With that decision to bring specialty coffee to the people, I realized my customer base [was] reduced to approximately 15% of the market. I'd say that itself might be the biggest challenge in running this business. We simply don't have the numbers," he concluded.
At the end of our session, we chatted about my passion for home roasting, and Truc handed me a sample of unroasted Red Bourbon beans planted by a certain mister Hadjim of the E De ethnic group in the Central Highlands. "You like acidity?", he asked. "Try to keep it to 30-45 seconds after [the] first crack."
---

Related Articles:
---