The young talent explores her transition to acting, its hectic yet colorful challenges, the films she took part in and anticipation towards the future of Vietnamese cinema.
Ngoc Thanh Tam is a busy woman, juggling an emerging acting portfolio alongside her university studies. Nonetheless, she woke up at 5am to reply to an email — definite signs of an early bird — before chatting with Saigoneer over Skype at 10am.
The Nha Trang native's formative years were split between the coastal city and Saigon. Her childhood in Nha Trang was filled with singing gigs inspired by children's TV shows she enjoyed. Saigon, which has been her home since she turned 11, is where the first seeds of her passion for acting were sown.
"At 16, I asked a singer — since they were producing various music videos at the time — if I could act in one of them. Then things clicked, and I decided that singing wasn't right for me," Tam said in both English and Vietnamese, reflecting her cross-cultural upbringing.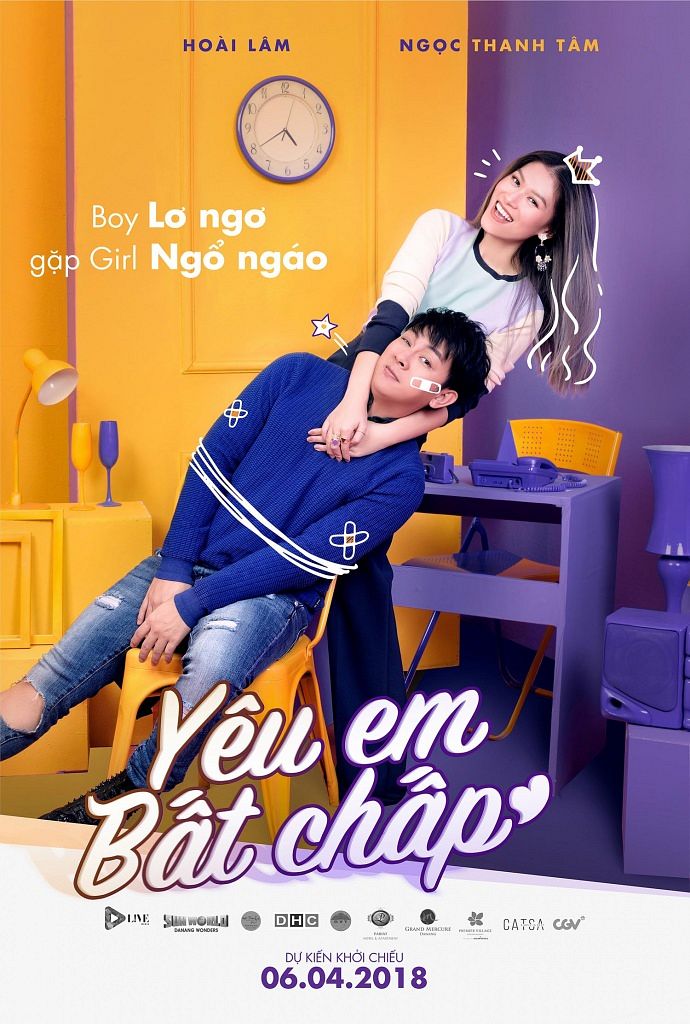 Years later she would find herself in groundbreaking roles, including in 2014's action-packed, feminist Hiep Si Mu (Blind Warrior); 2017's award-winning drama Dao Cua Dan Ngu Cu (The Way Station); and this year's undeniably joyful Yeu Em Bat Chap (My Sassy Girl), a Vietnamese take on a Korean hit.
Naturally, the past five years have presented Tam with both opportunities and mountains to climb.
"There remains a stereotype that acting is an easy career," Tam says."But heck, the truth is far from that!" She giggles as she recalls the challenges she has faced recently: "Sleepless nights are typical. Sometimes, it takes a whole day just to finish very short scenes."
"People do gossip," she says of a common obstacle in the industry. "So I have developed a thick skin. Not that I'm completely immune. So far, the best coping mechanism I've found is staying determined to my goals and exploring new opportunities."
"People asks: 'why are you interested in acting, why not focus on one thing?' and I do, whenever we're shooting a film, I take a leave of absence from university." Tam spoke of her balancing a buttressing career whilst working towards a degree at RMIT Vietnam. "I have the benefit of my mom who understand and support me 100%, so that I can pursue what I want in life."
"Acting is physically demanding, but in exchange, the experience is exhilarating," she says. Brimming with confidence, she adds: "I'm constantly absorbing and learning new things."
"There's an underwater scene in Yeu Em Bat Chap that's just 30 seconds on-screen. Yet we were out for a good six hours to rehearse the scene over and over until the team [was] satisfied," Tam shares. She was at ease sharing the fond memories that explain her enthusiasm for the scripts that she and her crewmates work on, despite the physical challenges and other hardships her career has included.
"I'm grateful to Hong Anh for having chosen me for The Way Station," she says of the film's director, an experienced cinema veteran. "Anh had this project in mind for 10 whole years, so we were extremely fortunate to have had an extremely passionate director in her."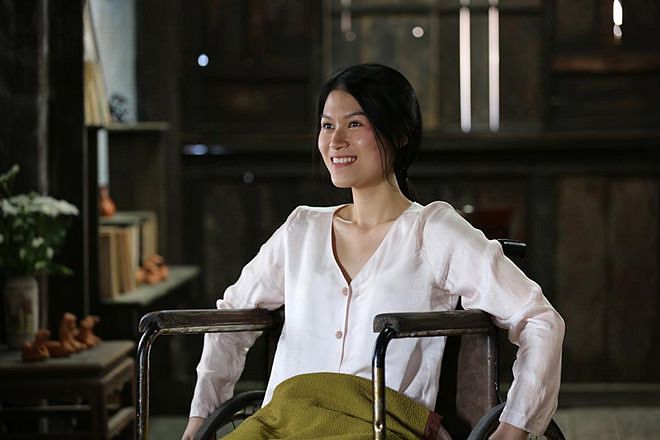 "Yet The Way Station is firmly in opposition to feminism. My character is a disabled girl who inhabits a home that thought her very existence was a shame. Her father kept her in total isolation from the outside world. In the end, she took her own life in a symbolic exchange for freedom," she explains. "As Thanh Tam, I find that revolting. But I'm an actress, and Thanh Tam doesn't get tied down by the characters she represents to the audience."
"But remember, The Way Station is an arthouse [film]," she say. The Way Station was always a script meant to invite audiences to view its story with sensitivity and knowledge in mind. Shot in quaint, ancient Hoi An and Hue, the movie is a visual experience in itself. In Tam's view, this is what appealed to its niche viewers from the beginning. Indeed, the film was crowned "Best Film" at the 2017 ASEAN International Film Festival and clinched her a nomination for "Best Actress."
This sits in stark contrast to Hiep Si Mu, where Tam stars as a blind martial arts maverick on an epic journey. It also marked her debut to Vietnam's acting community in 2014.
"Yes, it's feminist," she says. "Hiep Si Mu is about a young girl who has to be strong, fight for herself. And most importantly, she doesn't let anything distract her. But it's not deliberate. Isn't that the point?"
"Yeu Em Bat Chap has been a truly groundbreaking moment for myself," she asserts, clearly thrilled when discussing her latest work. "It's the kind of light-hearted story that people can identify themselves with, that people can burst their hearts laughing, that make people comes out of the screen saying: 'That was hilarious!'"
"The public tends to assume arthouse [films] are not in season or are more geared towards older generations," Tam says, speaking of the struggles the genre faces in the mainstream. I nod in agreement with her, having similarly noted only a handful patrons when the artistic Loving Vincent played in Saigon last year.
"Most of us come to the cinema to escape from life, to get entertainment and have plenty of good times. That's why romantic comedies capture so many hearts in Saigon and beyond," she states.
Tam wants Vietnamese audiences to appreciate grassroots cinema among an ever-changing landscape of international blockbusters. She hopes to bring viewers to the cinema through productions that resonate with their everyday lives and humor, from the ordinary to slapstick happenstance.
"I see myself moving towards chick-flicks and rom-coms, that is, commercial cinema," she explains. "They exude a youthful energy and are by definition always entertaining, which fits my character." Her conviction is crystal clear; she knows what would best utilize her already-jubilant character.
These days, Thanh Tam is in her last semester at university, while graduation awaits to unlock yet more doors for her. She looks forward to traveling the nation, armed with the experiences she has amassed over the past years. Two weeks ago, she was on the red carpet for the debut of Yeu Em Bat Chap. But she is not alone, knowing that her arsenal includes a resolutely supportive family and a team that she can rely on.
"I want Vietnamese fans to be excited about local cinema. My hope is to bring them a similar feeling to when The Avengers came out," she exclaims.
---

Related Articles:
---