Film adaptations of literary works have been among the most well-received cinematic features in Vietnam in recent years, so it's natural that 'Lao Hac' is coming to the big screen soon.
Early this month, the production crew for upcoming movie Cau Vang held a very special casting event in Hanoi to look for the film's star "actor." Instead of holding auditions, the team turned the premise into an obstacle course for aspiring canines to showcase their intelligence and agility. To get the part, the dogs had to demonstrate obedience, friendliness and an ability to follow directions.
The event attracted the participation of furry actors from across Vietnam, including several shiba inus, chó cỏ (native Vietnamese dogs) and a corgi, among others. At the end of the day, the part went to a two-year-old red shiba inu, also named Vang, as he best satisfied the casting criteria of being male, smart, agile and having fast reactions. Vang conducted himself spectacularly during the introduction round, obstacle course and ability showcase, according to Tuoi Tre.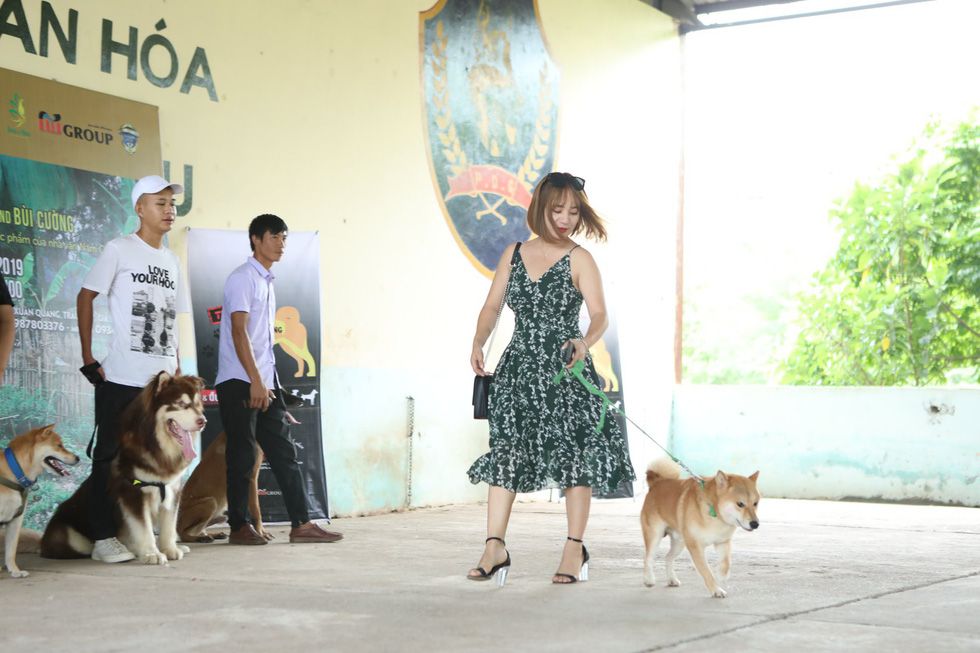 Cau Vang is the film adaptation of 'Lao Hac,' a classic short story by Nam Cao, written in 1943. The story is named after its main character, Lao Hac, a destitute farmer who lives alone with his close pet dog, Cau Vang. 'Lao Hac,' along with two other acclaimed stories by Nam Cao, was previously turned into a feature film in 1980. The upcoming adaptation, however, will offer a fresh take on the classic by retelling the tale through the perspective of Cau Vang.
The script was written by notable actor and director Bui Cuong. He was part of the original 1980 cast, and decided to pen the script as a way to honor the late Nam Cao. Alas, Cuong passed away suddenly in 2018, bringing the project to a halt. Now, Tran Vu Thuy, Cuong's son-in-law and a filmmaker, has decided to restart the Cau Vang project to fulfill his last wishes. If things go according to plan, filming will start in September for release in 2020.
Nevertheless, after news of the casting broke online, the project encountered its first hiccup: some netizens are unhappy that the role of Cau Vang is played by a member of a Japanese dog breed. Shiba inu is one of Japan's oldest dog breeds and is officially recognized by the local government as a Natural Monument of Japan. The main concerns revolve around historical accuracy and national representation.
The original Nam Cao story doesn't go into detail on the outside appearance of Cau Vang, apart from the fact that it is male and has a yellow or cream coat. Still, readers believe that picking Japan's national dog for 'Lao Hac' is an inappropriate choice, considering the story's historical background. Set just two years before the August Revolution, 'Lao Hac' depicts the desperate poverty of Vietnamese peasants under French and then Japanese rule that drove Lao Hac to the last resort of harming his closest companion.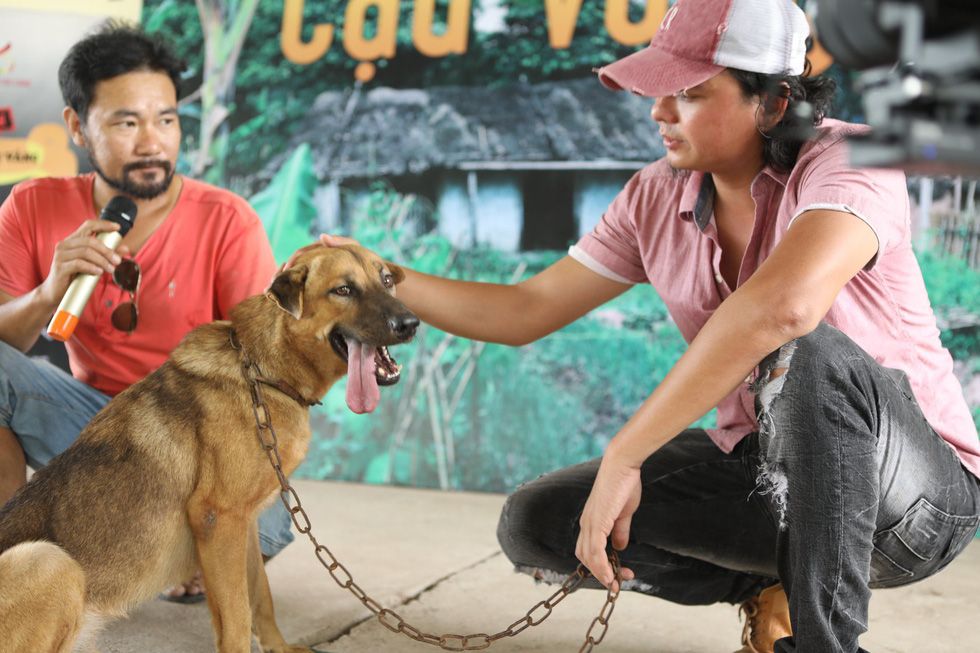 "This is not the issue of discriminating against a dog of foreign breed," a netizen who goes by the screen name Sohie writes in Vietnamese. "Bringing a shiba [inu] into a Vietnamese work set during the 1945 famine caused by Japan is appalling."
Instead, many are advocating for the inclusion of a chó cỏ, which is the general term for Vietnam's four native dog breeds, in the main role. The four consist of the Bac Ha, Phu Quoc ridgeback, Indochina dingo and H'mong short tail. "I think we should choose a chó cỏ [...] because picking a chó cỏ will be meaningful to the cause of reducing dog meat consumption," Trinh Dung, a netizen, writes in a pet lover forum.
Native dogs usually bear the brunt of Vietnam's dog meat industry as most are stray mix-breeds, considered inferior to pure-breed pets. In the short story, Lao Hac was heart-broken that his situation got so dire that he had to sell Cau Vang, someone he considers a family member, as a last resort.
"Chó cỏ is being discriminated against even in dog lover communities, such as being refused entry in events. Some cafes allow foreign breeds to enter, but not native dogs," Dung continues. In April 2019, a pet festival held in Dam Sen Amusement Park came under fire for a policy barring chó cỏ from entry; the management apologized and removed the restriction.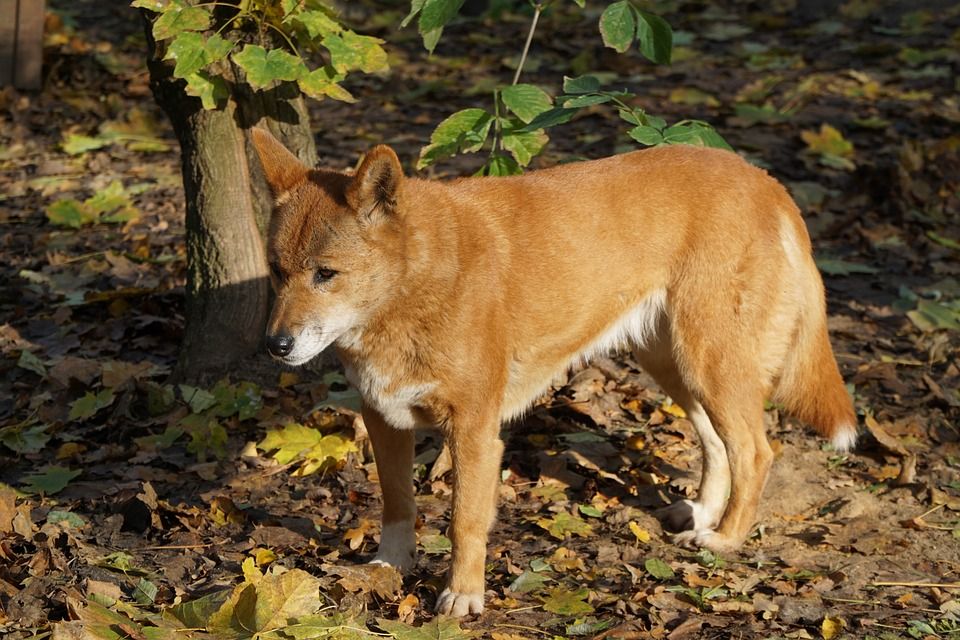 Cau Vang director Tran Vu Thuy, however, stands by his decision and told Zing in an interview that he has no plan to recast the main role. He said of Vang, the shiba inu's, performance at the casting event: "There were many smart dogs at the casting, but Vang always shows such consistent ability after the tests that I jump in excitement."
According to a member of the production team, for the last two years, they enrolled two Vietnamese dogs in training centers to prepare them for the role, but they couldn't master some difficult techniques required for filming, as "native Vietnamese breeds are used to a feral lifestyle."
Still, the representative shared that after the casting event, the crew also accepted two chó cỏ, whose appearance is similar to Vang, to support the canine star during filming, as the long production could prove difficult for the pets to handle.
[Top photo via Tuoi Tre]
---

Related Articles:
---