Do communities inherit the sorrows of war? Is trauma re-experienced by the sons and daughters of those who suffered? How does life prevail amidst the normalization of loss? Pham Thu Hang's debut film, The Future Cries Beneath Our Soil, answers these questions with philosophical clarity.
The documentary focuses on a small community in Quang Tri Province — the most heavily bombed region of Vietnam — and took four years to make. While yet to receive an official screening in Vietnam, it recently featured at Bangkok's SAC ASEAN Film Festival and won Hang best director at the Singapore International Film Festival.
Saigoneer sat down with Hang to discuss her artistic journey, creating a natural filming environment and the challenge of independent filmmaking in Vietnam. The following interview was conducted in English and edited for clarity.
What made you decide to work with this particular community?
I was blind about the history of Vietnam until I decided to go abroad and study. And then I had an urgent need to identify who I am. There was a group of people from many different countries and I needed to understand my identity as a Vietnamese. I started to read more about the history of Vietnam, and then one day I came across an article about two children who played with unexploded ordnance. These children found it and played with it and then, in the end, it exploded and they were killed.
I knew there were many people who got injured or wounded after playing with the remnants of bombs. Many other people look for bombs to find and sell and make a living, and Quang Tri was the most bombed area in Vietnam. One summer, five years ago, I went to Quang Tri to do some research. I got to meet some people, but at first they were scared of me because they didn't want to be written about. It was a dangerous job and it's still illegal. I could talk to them but I was not allowed to film them.
So over four years you built a connection with this community and gained their trust?
The first group of people that I approached…I got refused. I kept looking for people and then one day I got introduced to one of the men in the film…you remember the scene with the old man who's in the bomb crater area? He was the one I first met.
He used to be a village leader who brought people to the border between Vietnam and Laos to put up tents. They would stay there for one week and search for the remnants of bombs. He stopped doing it six years ago because his children are grown up and so he doesn't have to do the work anymore. I got introduced to him and talked to him several times. On my second trip I went to see him again and he introduced me to two of his friends.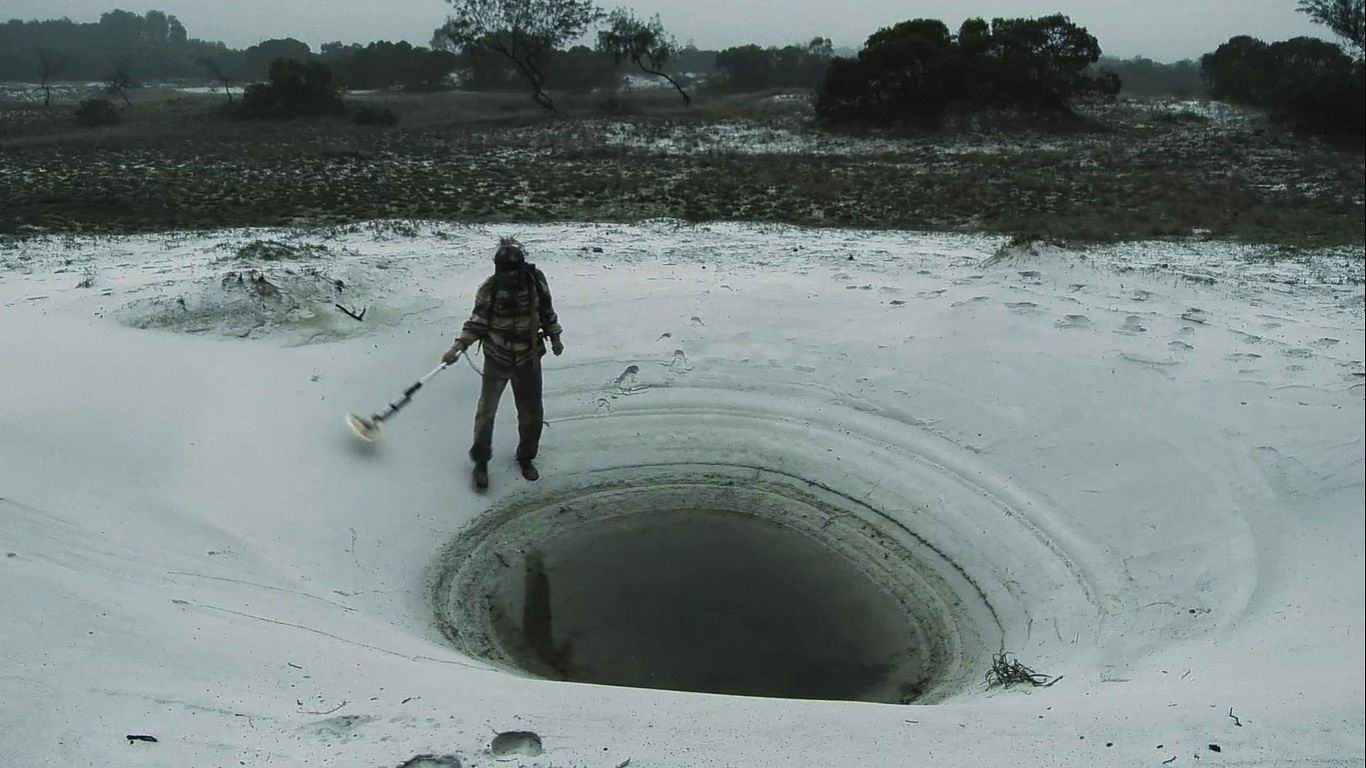 What were they like at first?
When they came, I found them very interesting. They've been close friends since childhood. When I saw them I felt that they were like characters from a novel. One is like a poet and one is like a gangster. A very interesting combination. And because I couldn't find anyone who would allow me to shoot their activities when they go to the forest to do their job, I thought I could make a film about these people. These men, the poet and the gangster, they've never been to any battlefield, yet their life is somehow affected by the war.
I thought this story was more my style. It's less direct, but they have something in them that you can feel. They cannot say anything but you can feel how the vibe of the past is still very strong in the way they communicate with each other and the way they are. I made up my mind and I asked if I could film them and they brought me to their house. For the poet, when I first came to his house, I knew that it was going to be the main location of the film because it's a small house with three entrances but without any doors. It's a place where many men in the village come every day and, because the old man plays guitar, everyone likes singing there.
Were you always there in the room when you were filming? The characters seem very comfortable — as if they are not being filmed.
I had some shots where I just left the camera in there — the first or the second shooting. I wanted them to get used to the presence of the camera, so I just left it there for hours. In the end I got some nice moments of them in front of the camera just being natural. But for the last filming sessions, I didn't have to do it anymore because they became natural and were used to the camera and my presence as well. So I didn't have to do it anymore.
Did the narrative of the film develop during your time in Quang Tri?
Right from the beginning, I already knew the style of the film. And then I just got going, capturing the moments that fit the way that I was going to present it on the screen. It was not something that only at the end of the film I would come up with — right from the beginning I knew.
Death — both past and present — is one of the film's major preoccupations. Was this pre-planned?
During the time I was shooting with them, it was there all the time. Not only death, but also life. You can see in the film there are violent moments when you see the killing of the pig and the chicken, but for them it's like an everyday thing. It is not something that has to be miserable for them, because they are used to it. They live with it every day. It came during the process of shooting with them. And before I started to do the research, it appeared more vividly.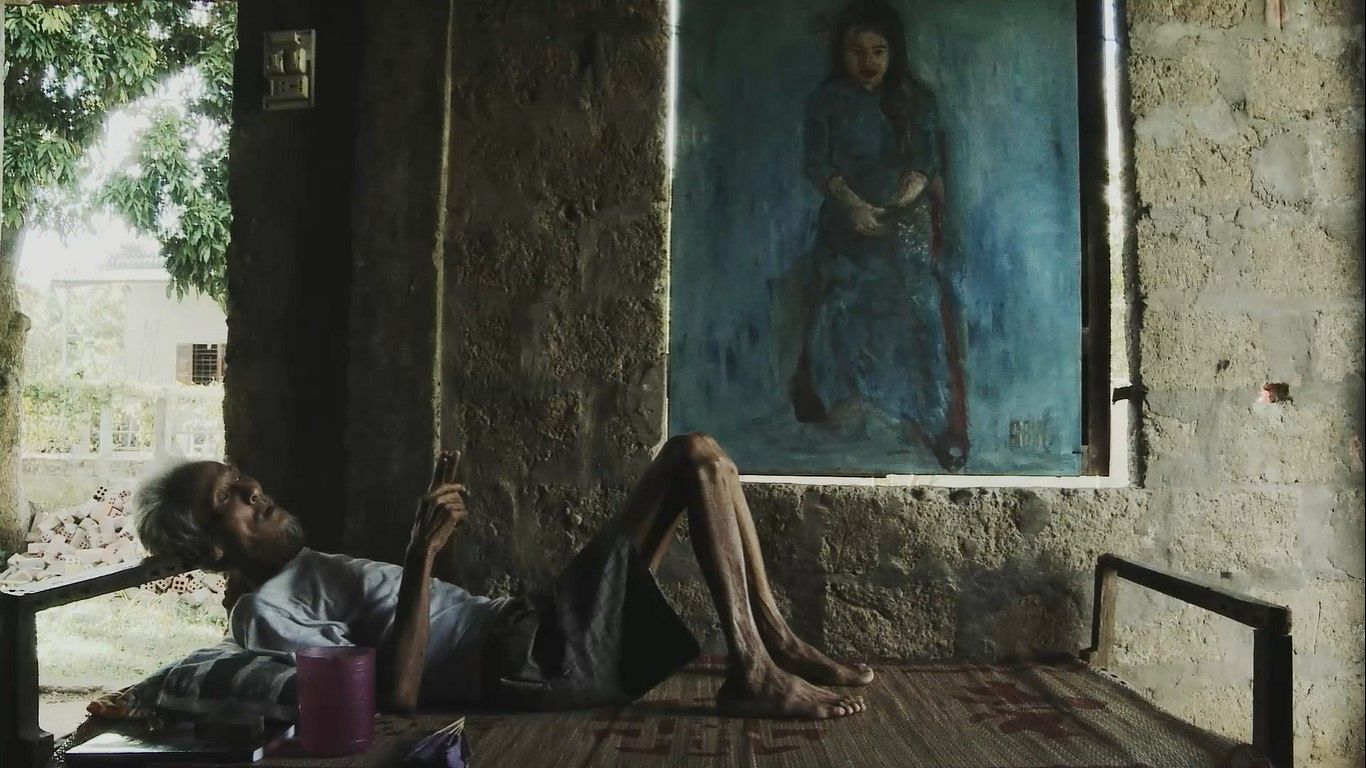 Does this project still belong to your desire to understand your Vietnamese identity?
I don't know. I only had that strong feeling of trying to identify myself as a Vietnamese as I was far away from Vietnam. Since I came back to Vietnam, I don't have that need anymore. When I was there with them shooting, I didn't have that question in my mind anymore.
Although the film is, on the surface, about the consequences of war, it's not about the war at all. That was the background. I wanted to talk more about the existence of these people who have been through a lot of hardship and are still having a difficult time. But, somewhere in between, they still enjoy life.
Even though they are poor people, to me they are great artists. I didn't initially think I wanted the old guy to be one of the main characters in the film, but the moment when I saw him singing, it was a great moment when you realize that he is a real artist. Every time he sings, he sings with his true heart.
The people in this film, you don't see beautiful things in them. They are considered drunks in the village. But when they get together and sing, I find them very beautiful artists, and you can feel it. From the bottom of their hearts they are artists, even though they are troubled by a lot of ugly things.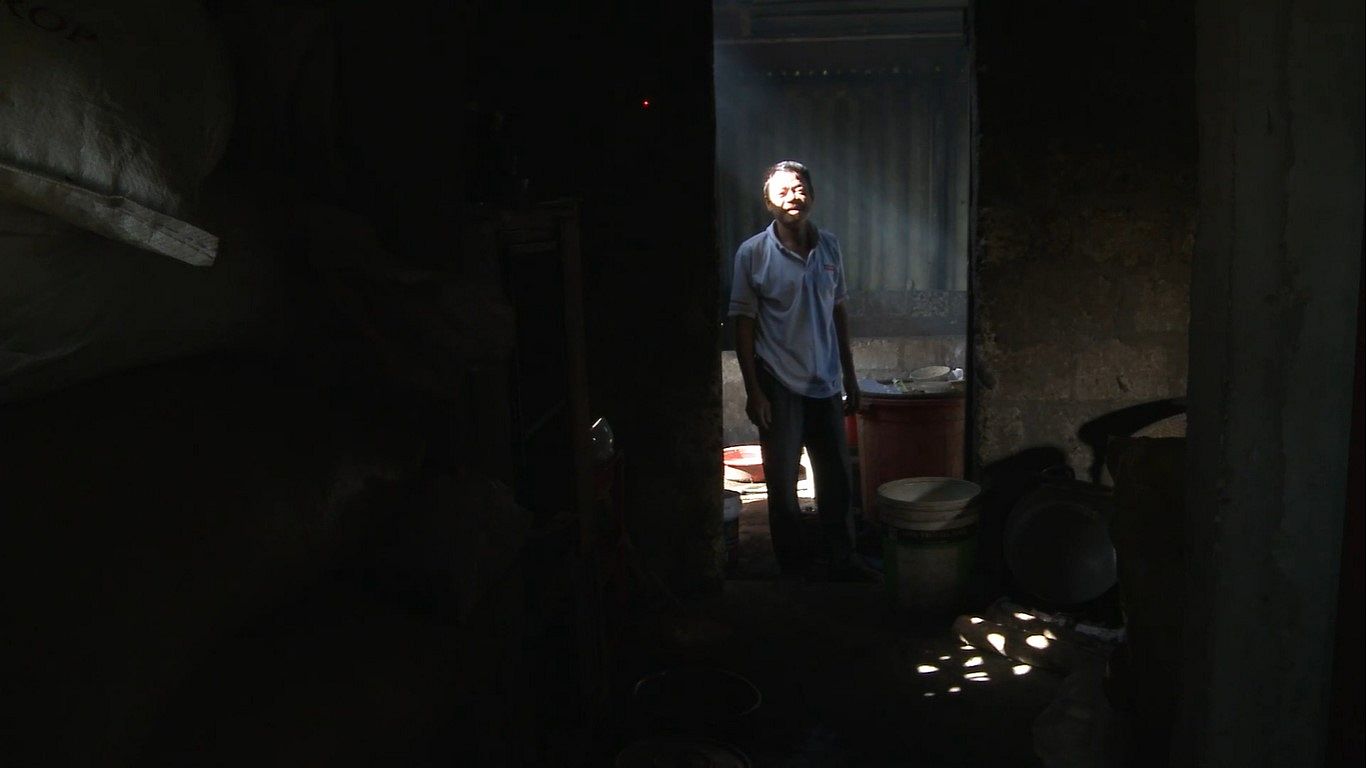 How much support is there for independent filmmakers in Vietnam?
It's difficult. Throughout four years of filming, I had great support from DocLab. All the equipment I borrowed from them. They didn't give me money but they gave me space and energy. When I had my first draft, I brought the film to DocLab and showed it to them. Thi and Jamie are very important people in my life — not only to me, but to many others. After Thi founded Doclab, I quit my job and took the first filmmaking course there. I got to learn about film in general.
You recently won best director at the Singapore International Film Festival. What did that award mean to you?
The only prize so far! It means something because they gave me SG$5,000 (US$3,693). No...it means a lot. I thought it would be difficult for people to watch the film. But, in the end, they realize that, although it is a different language, they can still relate.
Why did you think it would be a difficult film to watch?
Because it has no dramatic story. There is no climax. It's like a Zen movie. It could be difficult to watch. But there is such an audience that wants to watch a film that lasts for hours yet has no climax.
Are you working on a new film project now?
I wanted to. I had some ideas in my mind, but last night I had an idea in my mind that I wanted to be a shoemaker! I want to make silk, too. I have lots of spontaneous ideas. It's quite tiring working on a project for four years. I want to take a break and earn a living as well.