At the age of 12, Le Lam Vien saw a movie at the cinema for the first time, and it swept him away to another world – one he's been chasing ever since.
"I always go back to that time when you just go into a cinema and you've never seen anything like that. Out of nowhere you have this 'Woah'. It keeps you thinking about it and you want to go back to it," Vien tells Urbanist Hanoi.
Growing up in Vinh in the late 1990s and early 2000s, it wasn't easy to watch big Hollywood films. Vien's older brother, who was studying in Hanoi, used to bring stacks of DVDs back home for Vien to watch. He'd get so wrapped up in the imagery and stories on his small screen at home that he'd watch them over and over again, memorizing every scene. When The Lord of the Rings: The Fellowship of the Ring showed at the local cinema, he rushed out to see it. The sweeping epic opened his eyes to the true magic of film: larger-than-life characters, fantastical worlds, and the palpable excitement of a theater full of people on the edge of their seats. In that moment, a desire grew within him: "I wanted to tell stories that make people feel the same way I feel when I go into the theater." It was decided. Vien was going to be a filmmaker.
In the years following Vien's epiphany, Vietnam's film industry expanded at a remarkable rate. Quality films continue to amass greater levels of box office success. The martial arts flick Hai Phuong (Furie) became the highest-grossing Vietnamese film of all time last year after raking in over VND200 billion globally. The Vietnamese box office as a whole brought in VND715 billion in the first six months of 2019 alone, absolutely shattering previous records.
As with most film industries around the world, however, the more mainstream success certain types of films garner, the more risk-averse producers and studios become when funding films outside that proven model of success. In Vietnam, this means most films now making it into cinemas fall into one of three genres: romance, comedy or horror. After the huge success of Hai Phuong, action films are poised to be the next big genre gaining wider attention within the industry.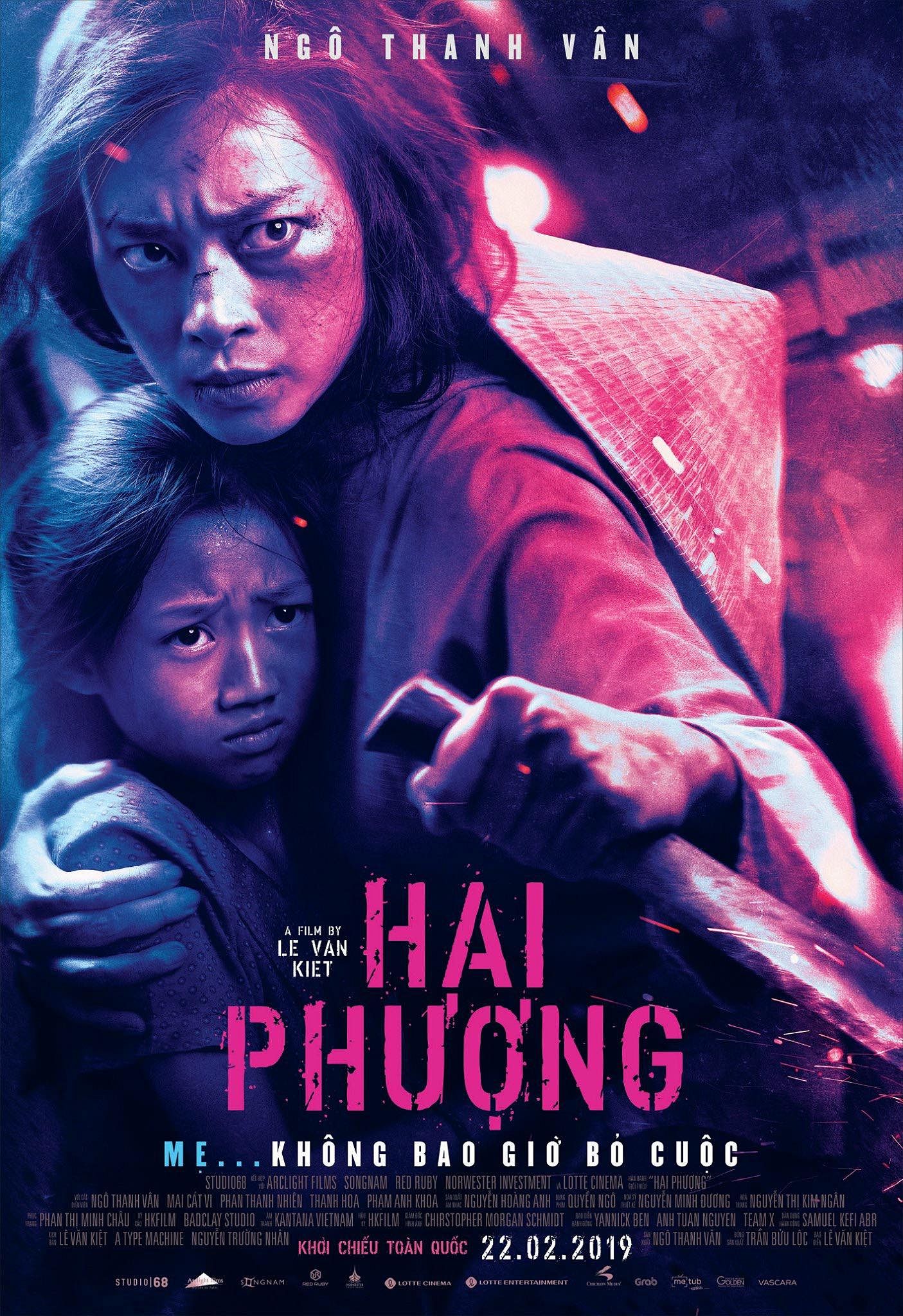 The increasing box office success of Vietnamese films is thanks in part to a growing number of cinemas nationwide. Such growth, caused largely by the ongoing expansion of cinema giants like CGV, has inevitably led to a rapid rise in viewers. Vien believes this shift will naturally lead to a hunger for new kinds of films that are yet to be produced within the Vietnamese film industry. Vien is part of a growing community of young filmmakers looking to create these kinds of never-before-seen films that will feed that demand. Ever since his first experience in the cinema, Vien has been drawn to adventure and sci-fi films, two virtually non-existent genres in Vietnam. His goal as a filmmaker has always been to instill the kind of awe in Vietnamese audiences he felt as a child watching Lord of the Rings or Back to the Future. With his latest effort, Fix Anything, he stands at the precipice of achieving that goal.
Fix Anything, a sci-fi short film about a mysterious midnight journey by a father and son through a dusty city to fix broken things, stars Le Hong Giang, one of Vietnam's most famous comedic actors. One of the film's most appealing elements appears in what is, quite possibly, the most expensive and ambitious prop ever created for a short film in Vietnam – a fully decked-out white van serving both as a workspace and a visual attraction that will leave audiences wide-eyed with wonder when they see what's inside.
"I try to make a story where I believe, if I don't do it, nobody can do it. Even if they have the script, they cannot do it," Vien says. He's worked hard on every detail of the film in order to build a fantasy world full of surprises that'll suck audiences in and leave them wanting more. If everything goes to plan, that is exactly what they'll get. Fix Anything also serves as proof of Vien's vision of a Vietnamese sci-fi adventure film that he and his producer, Josh Levy of ever rolling Films, hope to use to secure funding and expand the alternate world into a feature film or TV series.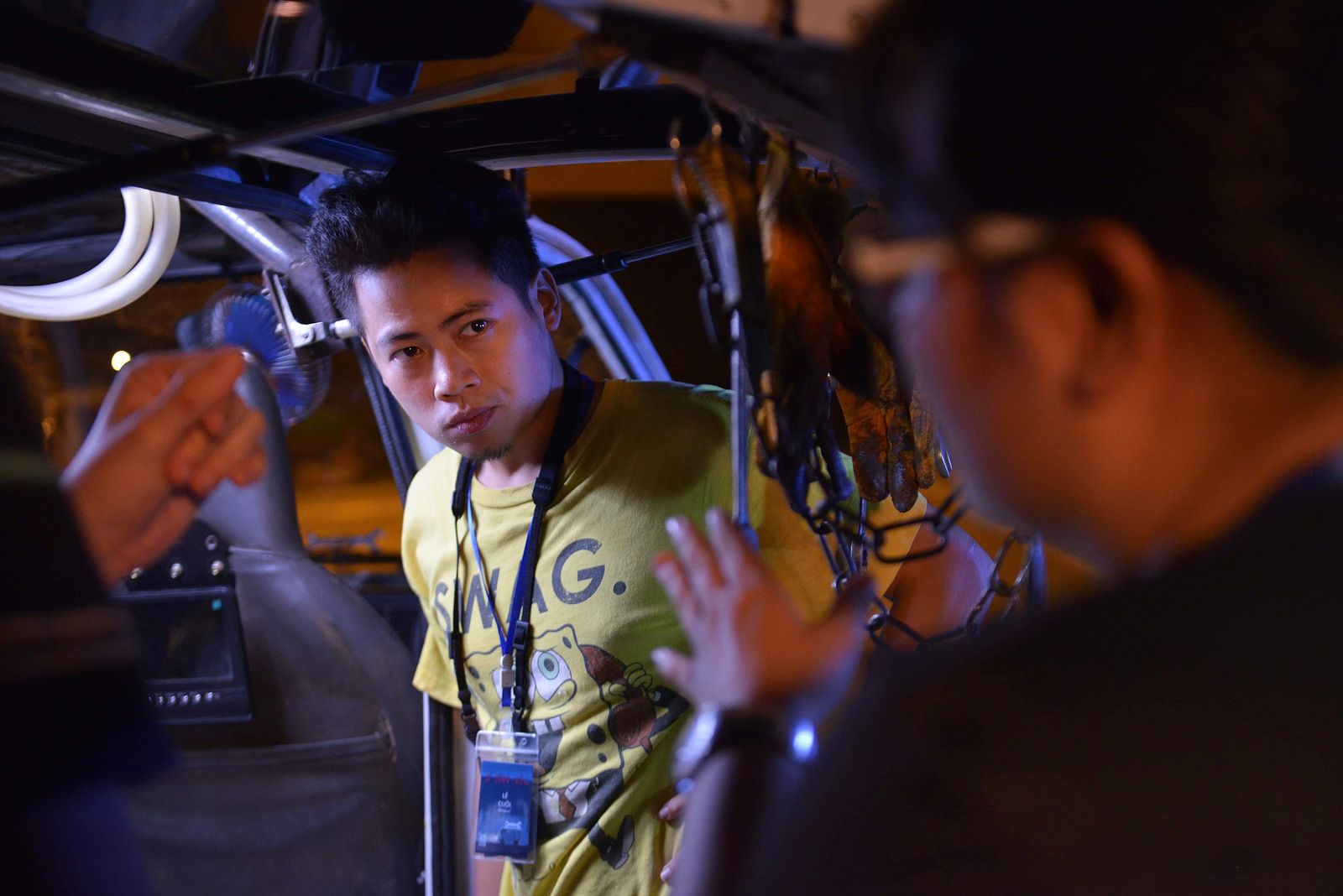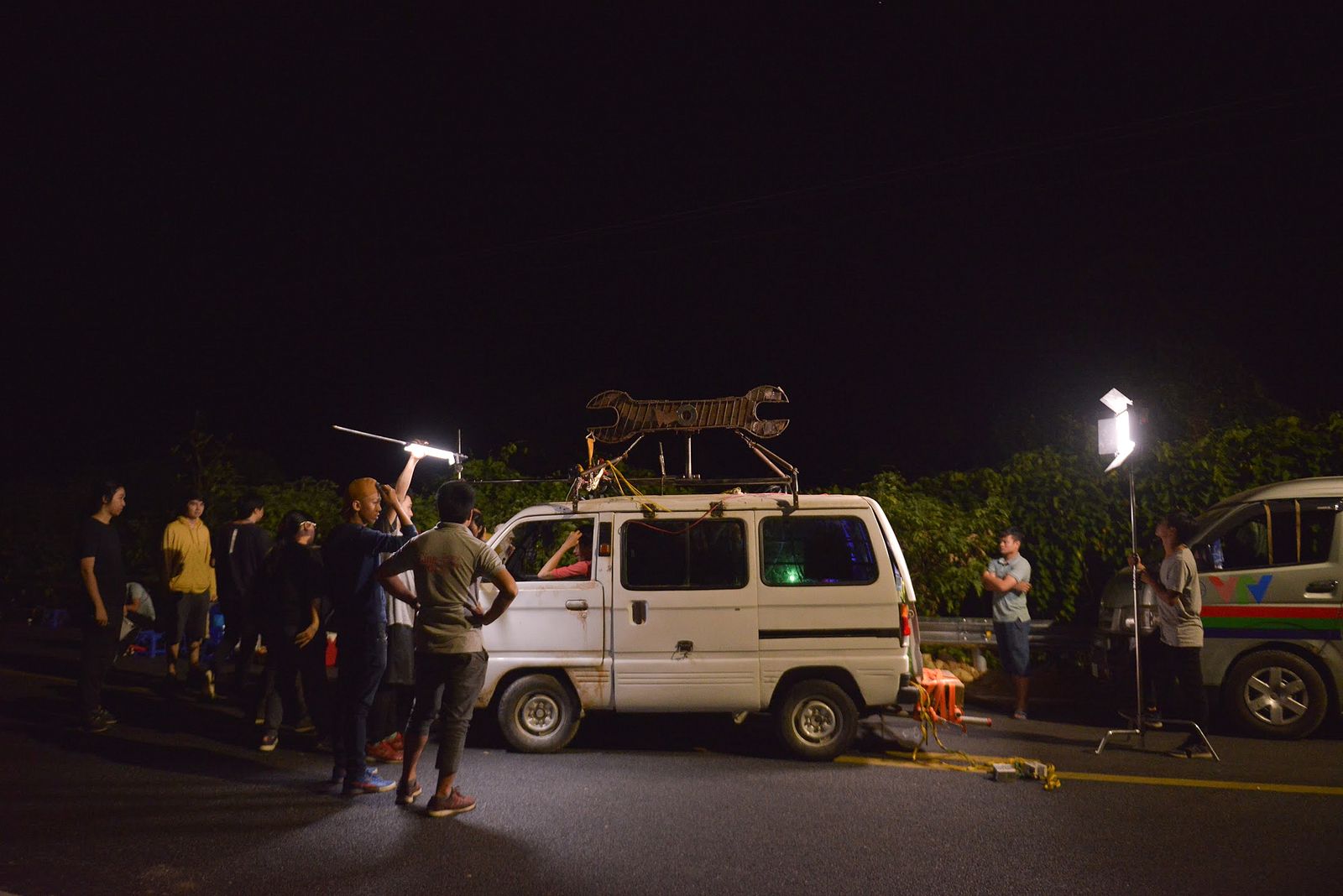 To really understand what the film's title means to Vien, we must go back to the beginning of his journey as a filmmaker. While his inspiration to become a filmmaker grew out of a single instance, his journey from that moment to his current position has meandered through peaks and pitfalls. His first foray into making films occurred when he was 16 and a group of 12 teenage boys approached him. They wished to make a movie together, yet didn't have a clear plan or vision, so Vien took control as director of the project and improvised during shooting.
It wasn't until the editing process that he started to see a clear story in what they had shot, and to see the true possibilities of filmmaking. He was hooked, and there was no turning back. "Whenever I think about filmmaking," Vien says, "I always go back to those first moments, that kind of pure energy. You have pure joy and it just keeps you going." As it turns out, he would desperately need that certainty over the next decade, a period which at times lacked the energy and elation of his first filmmaking experience.
Vien later went on to study at the Hanoi Academy of Theater and Cinema. After a year-and-a-half there, however, he'd struggled to connect with other students and couldn't see a path for his vision within that system, so he dropped out. "I'm like a film fanatic," he says. "I like film, and then when I get to that [university], nobody knows about film, nobody cares…"
While studying there, though, he caught the eye of a teacher during a screening of Ratatouille when indulging his unconscious habit of reciting every line out loud in class. "I just started mumbling the dialogue," he adds, "So the teacher would say, 'Woah, I've never seen this before'." Sensing his passion, she passed along one of his films to renowned filmmaker Phan Dang Di, who recommended him to the Asian Film Academy, a three-week development program for filmmakers hosted by the Busan International Film Festival. This early opportunity offered a crucial chance to learn from industry professionals and make connections, giving him his first real taste of the industry.
Motivated by his experience in Busan, Vien submitted his second short film to YxineFF, an online film festival, which led to him meeting many young, independent filmmakers working in Vietnam. Connecting with peers who were as passionate about film as he was brought back the energy and joy of filmmaking that was missing at university. Eventually, this led to his biggest break yet – being invited by filmmaker Nguyen Hoang Diep to serve as first assistant director on her feature film debut Đập Cánh Giữa Không Trung (Flapping in the Middle of Nowhere). His experience working on that film proved a pivotal moment in his career, and led to a difficult and rewarding new path.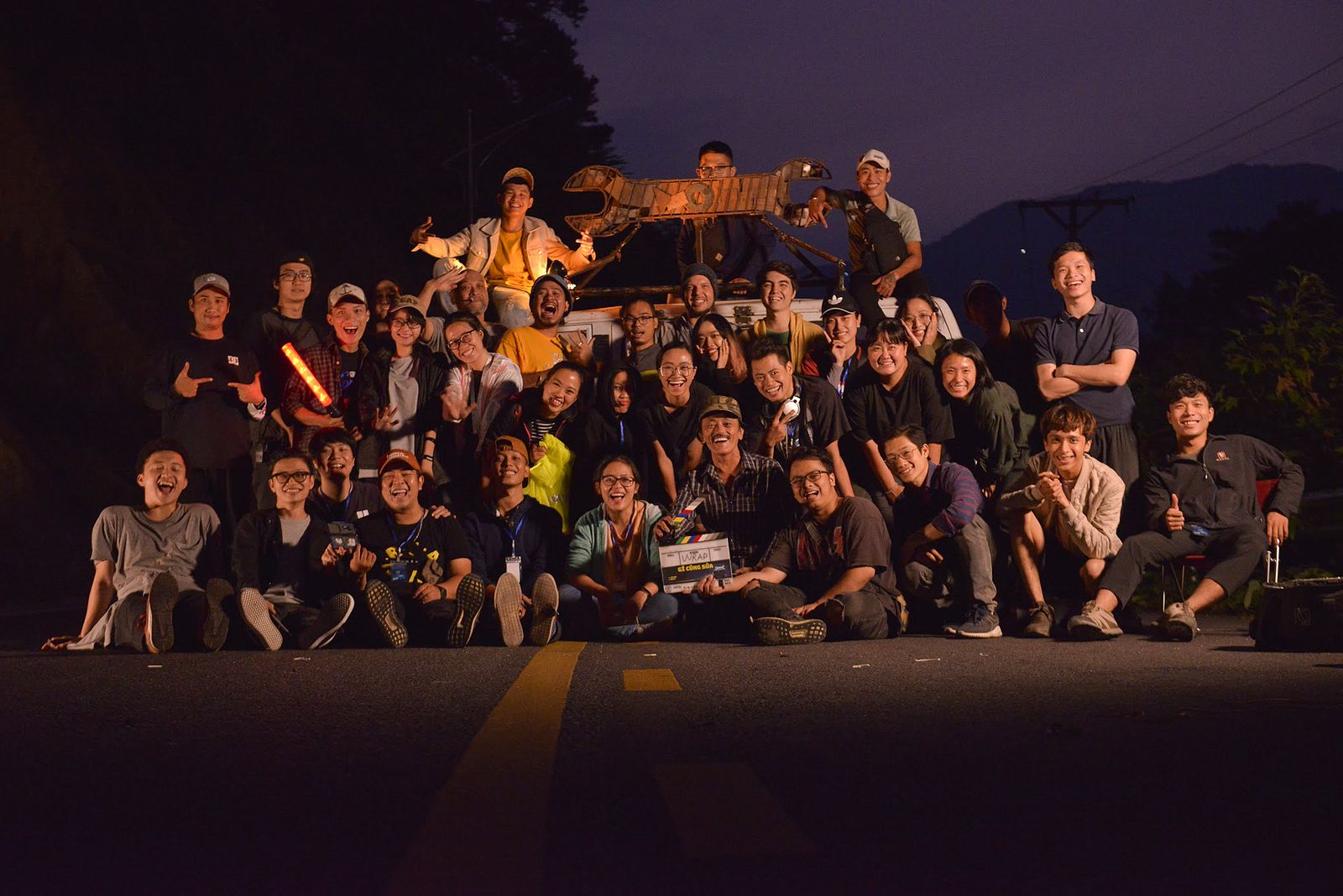 The next five years were full of false starts. Working on Diep's film was an intense and physically demanding job that lasted months, a far cry from the ecstasy of making his first film at 16. "After going to that film, filmmaking wasn't exactly what I imagined it would be," he says. "Sometimes, when there's trouble that you have to fix and you're running short of time, people can be really intense. It freaked me out back then." This difference made him reflect deeply on how he could make serious, high-quality films while also rediscovering his joy for the actual process of making them.
In 2016, he got the chance to pitch a feature film project he was working on named Fallen Apartment at Autumn Meeting, an annual industry development conference, and won a US$3,000 development award. Fallen Apartment was a rousing alien invasion film designed to thrill audiences and offer them something unexpected. His project stirred up interest among producers in Saigon, so he moved there in 2017 to further develop the film with the support of a production house. "When we went to Saigon to develop that [project]," he says, "I was really firm about what we wanted to do and really confident that it's something new." Unfortunately, a year later, little progress had been made, and he lacked any belief the film would be completed there due to creative differences.
Vien spent most of 2018 languishing in Saigon. "2018 was really a shallow year for me. I didn't know what to do," he says. "I was so broken. I was so down. I couldn't think of anything and I didn't think anything I wrote could be good." He tried to find a new project to finally bring his cinematic vision to life but, after so many disappointing experiences, he was bereft of ideas. On top of his perceived career failures and a crisis of confidence, his longtime girlfriend had also left him. Feeling lost and defeated, he returned to Hanoi
Back in the capital and at his lowest ebb, Vien reminded himself: "Nothing's going to work out the way you want. It's always up to you how you deal with it, how you fix it." That wisdom kept him going until he reconnected with producer Levy at a film screening in early 2019. That's when everything changed. "I go to Hanoi and I meet Josh, who is really good at endorsing all these independent movie directors…so I guess he can make it work," Vien says.
Levy produced his friend Nguyen Le Hoang Viet's film Roommate in 2016, a strange short with a unique vision that Vien never believed could get made. But it was made, thanks to Viet's creative partnership with Levy. That renewed Vien's confidence and inspired him to share his vision with Levy, the first producer who really believed in him as a filmmaker, and thus began their creative partnership.
Vien sat down soon after and threw every wild idea he had into his next script. With Levy firmly by his side, Vien felt a total sense of freedom that brought back the joy of his first film. "[Levy] just let me do my thing. I got to start somewhere where I can have my own voice without having to compromise," Vien says. "I can sit down and I can work on [the script] day and night and it's the only thing that gives me the liberty of not worrying about anything. And you can fix anything. In film, you can fix anything."
And so, Fix Anything was born. With his new partner Levy and ever rolling films at his side, Vien pitched his project at the CJ Short Film Making Project 2019 and was one of five filmmakers to receive the VND300 million award to produce his film. After years spent chasing a dream, Vien had finally formed a world of his own creation that will appear on the big screen, ready to a sweep away a new generation of film fans to another world.
Shooting of Fix Anythingfinished in October. The film is currently under consideration at a number of international film festivals. Public screenings will be arranged in Vietnam later this year.