Vietnam's Vo Trong Nghia Architects are taking their expertise to Venice with another bold design that utilizes their signature bamboo materials.
This year, renowned local architectural firm Vo Trong Nghia has been showcasing their latest work, naturally - made entirely of bamboo- at La Biannale Di Venezia, a prestigious international contemporary arts and architecture exhibition held in Italy.
The structure, titled "Bamboo Stalactite," is designed by To Quang Cam and Thomas Boerendonk under the guidance of the company's founder. Its name pays homage to Vietnam's stunning collection of natural wonders such as Son Doong. Covering a wide plot measuring 290 square meters whilst facing the vast Venetian lagoon, the structure is the company's interpretation of "Freespace," the defining theme of this year's entries, according to Paola Baratta, president of La Biannale.
"The desire to create FREESPACE can become the specific individual characteristic of each individual project," Baratta told reporters at a press conference inaugurating the event. "But space, free space, public space can also reveal the presence or absence of architecture, if we understand architecture to be 'thinking applied to the space where we live, that we inhabit'."
Although not as imposing and dominating as some of their earlier creations, like their rest stop or enormous restaurant, the company's work of Stalactite fosters careful interplay between natural elements and lightweight bamboo stalks, reports Inexhibit. Consisting of a sequence of interconnecting groin vaults — a technique often employed in ecclesiastical architecture — formed by hyperbolic bamboo columns, it resembles an airy wooden cavern held simply by the use of fiber strings and ropes.
Feast your eyes on the Bamboo Stalactite below: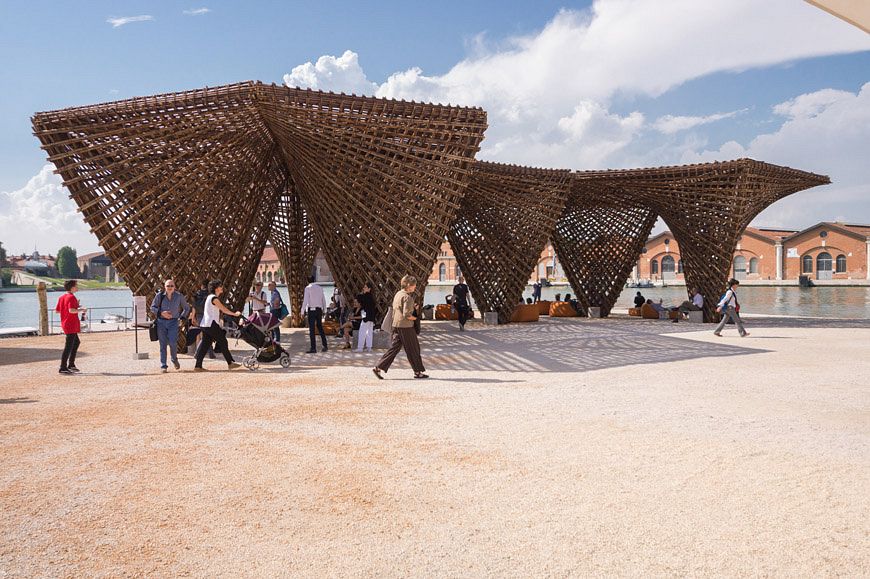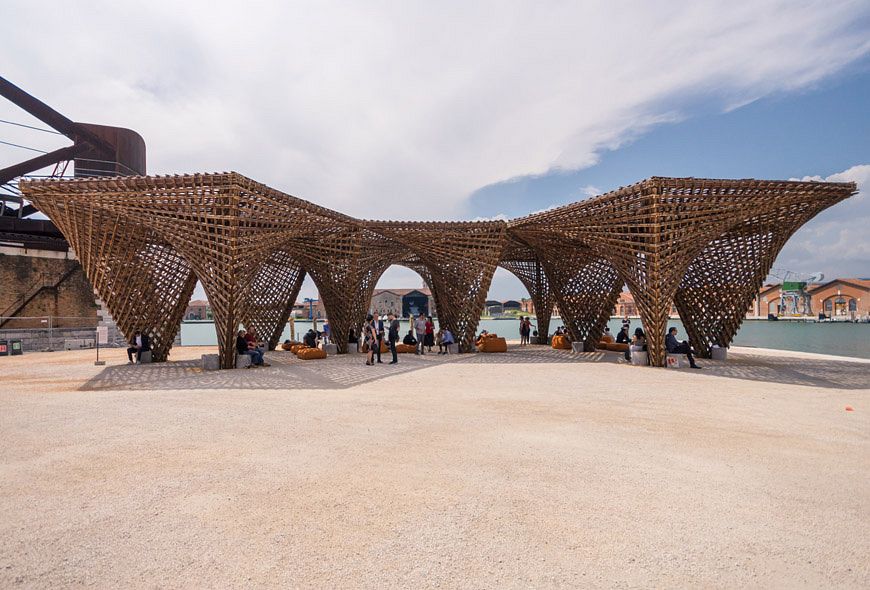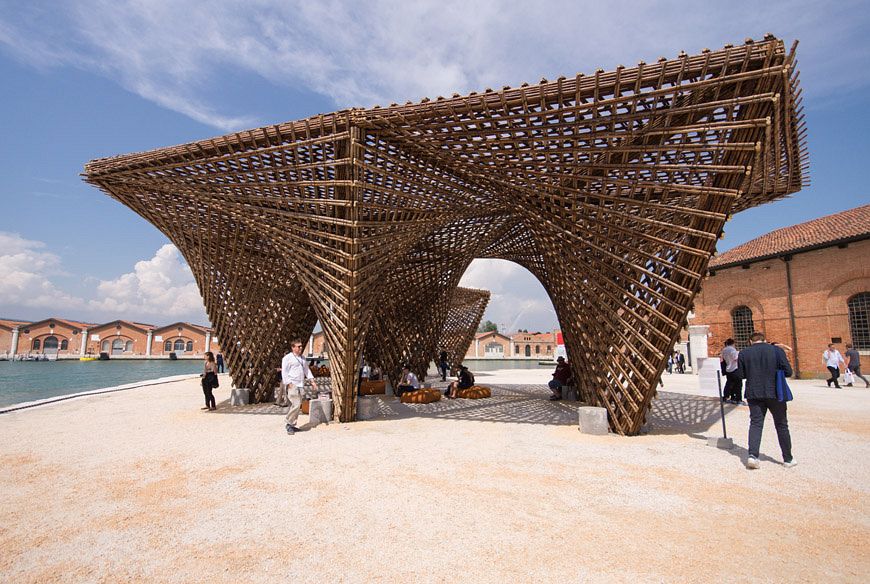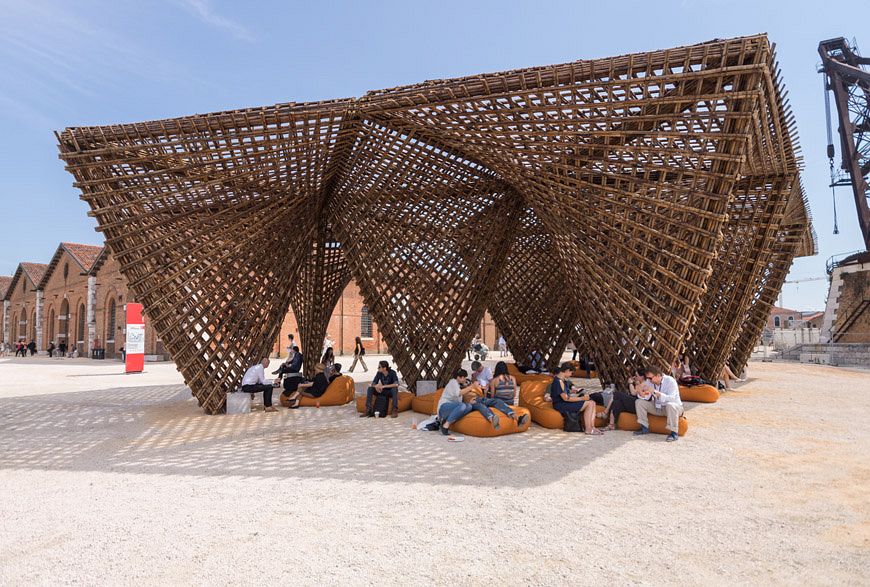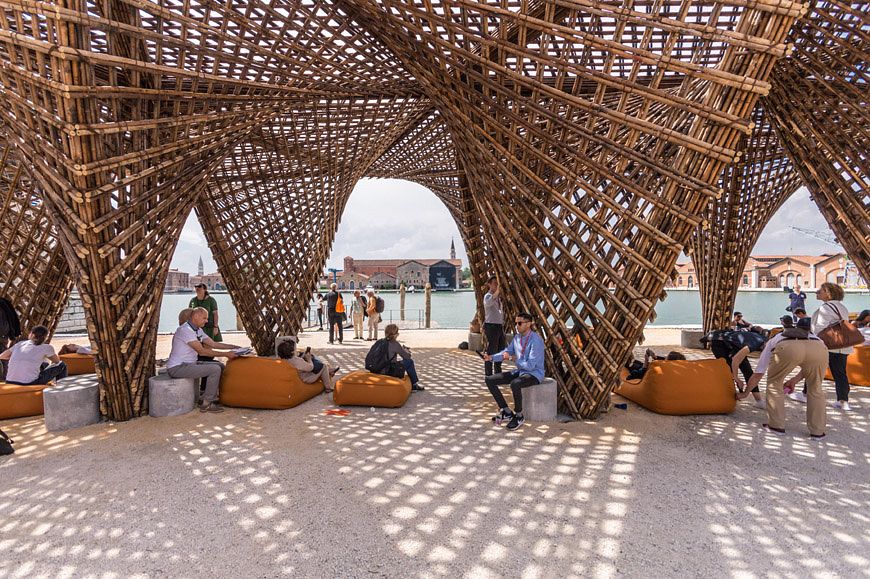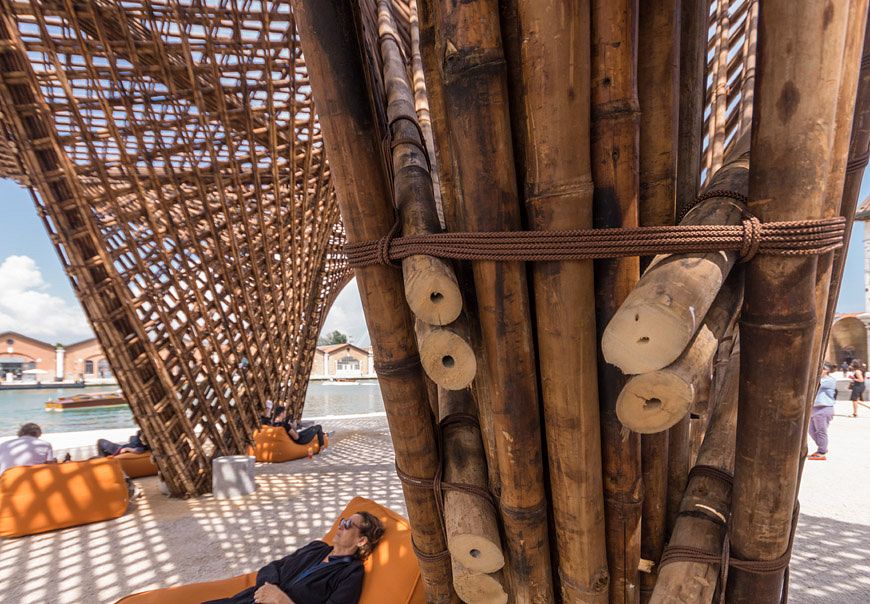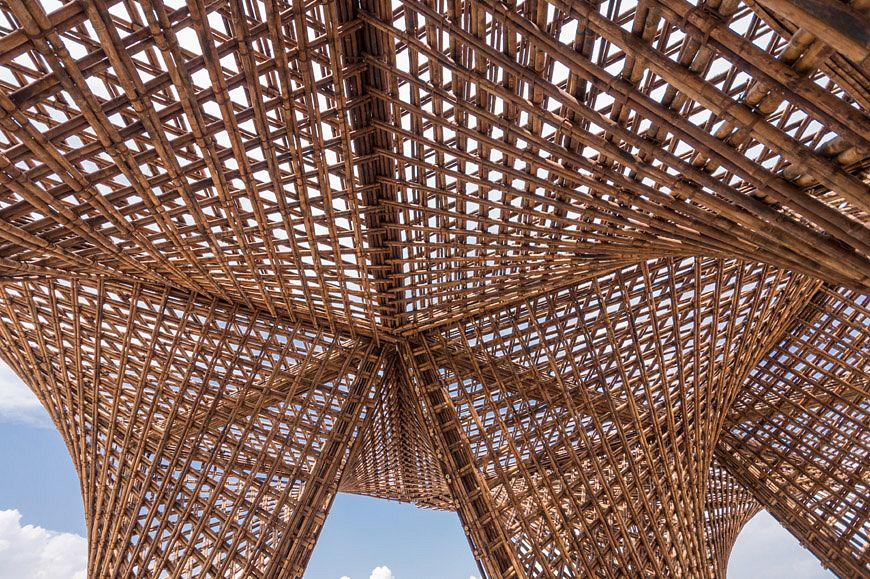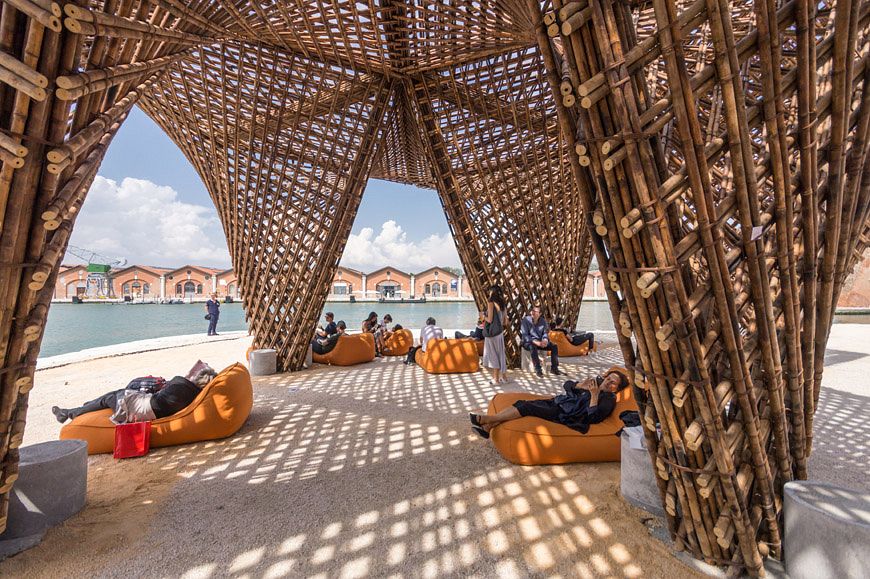 [Photos via Inexhibit]
---

Related articles:
---