Vietnam's architect extraordinaire is adding his signature design style to various international destinations.
Construction of the Ting XI Bamboo Pavilion has almost reached completion in Xiamen, China. The restaurant and lounge is located in a forested suburb near the center of the coastal city, as revealed by ArchDaily. The project is undertaken by VTN Archictects, the design firm of star Vietnamese architect Vo Trong Nghia.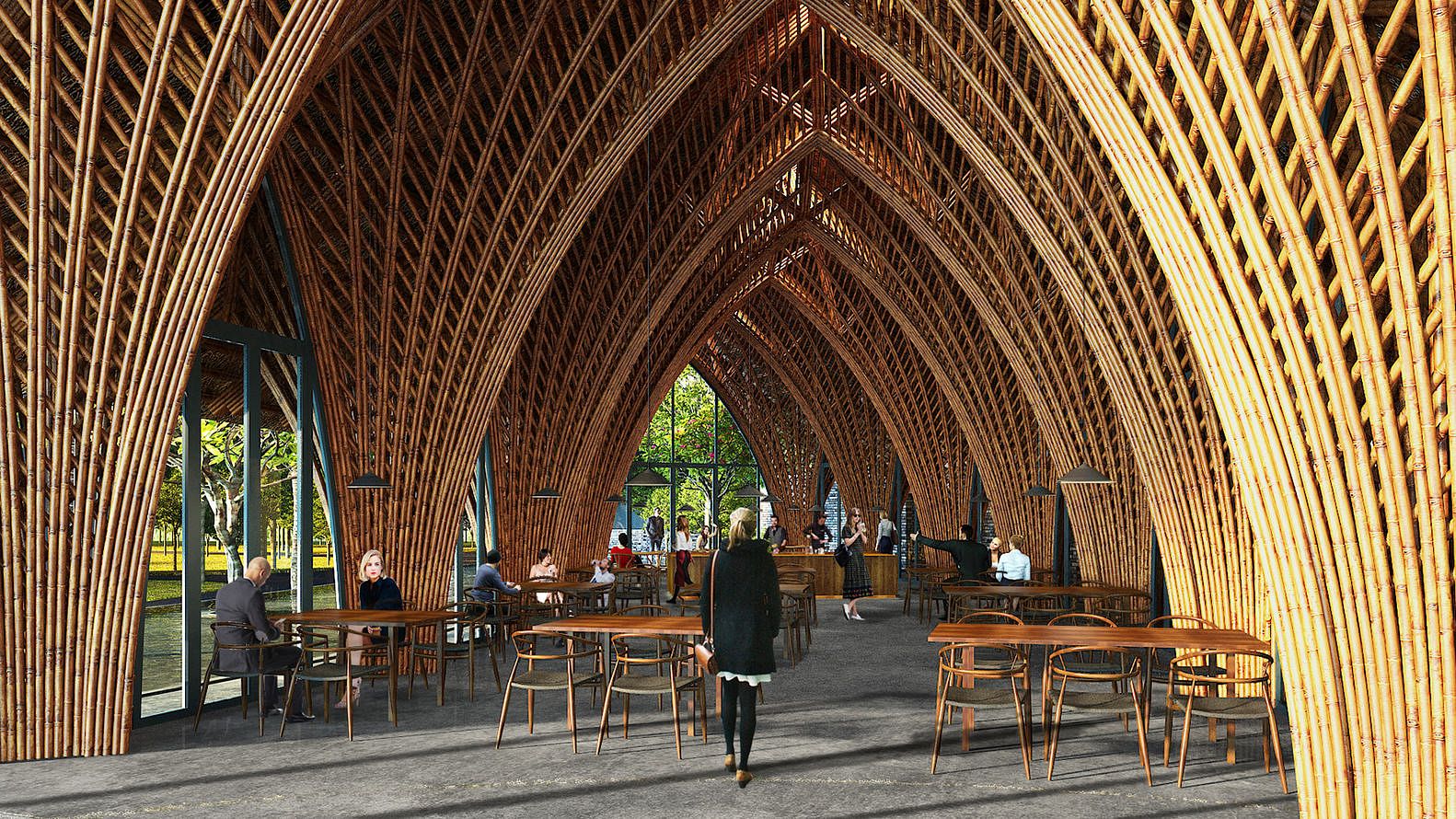 The team's design for the Chinese restaurant calls for 14 bamboo columns built eight meters apart, with a 14-meter-wide roof spanning the edge of the eaves on either side. The design creates a massive, air-filled interior reminiscent of a blue whale's gaping chest cavity.
The architects explained: "The gabled roof, which has a maximum height of 6.4 meters, allows natural light to permeate inside and provides a pleasant atmosphere to this dynamic room. The gently curved interior form lets people experience the layered frame structures, which further the user perception of the depth of the space."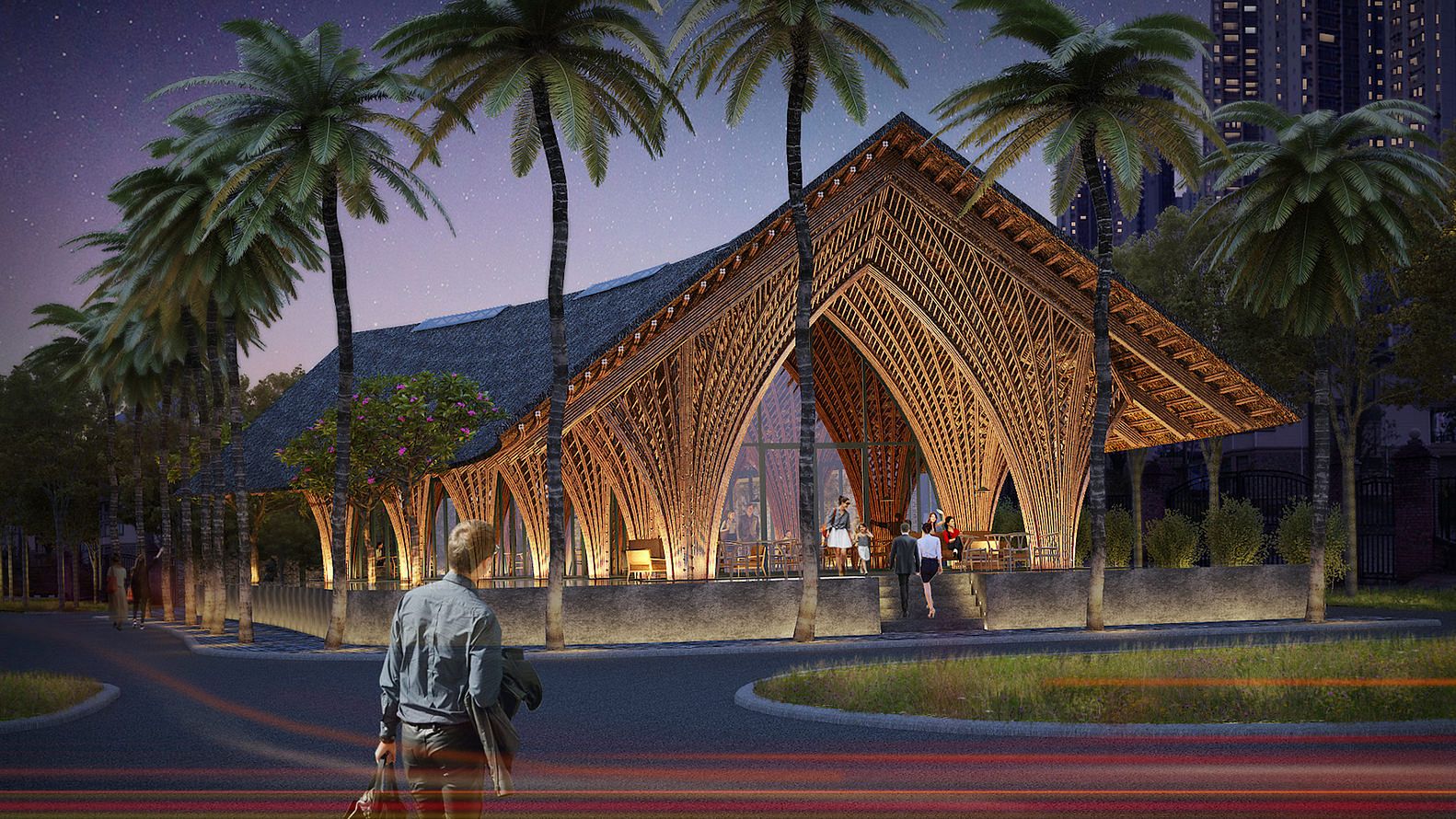 Design Boom notes that the main bamboo structure and a small anterior building are both contained in a shallow pond that surrounds the building.
Unlike VTN's previous bamboo-based projects, which are often open-air, the 200-person capacity Ting XI Pavillion will need to be air conditioned. They therefore installed arch-shaped glass panels between the columns and walls that match the natural curve of the structural bamboo. Bamboo partitions, rubber sheets and a thatch finish connect the columns and ensure the building is airtight.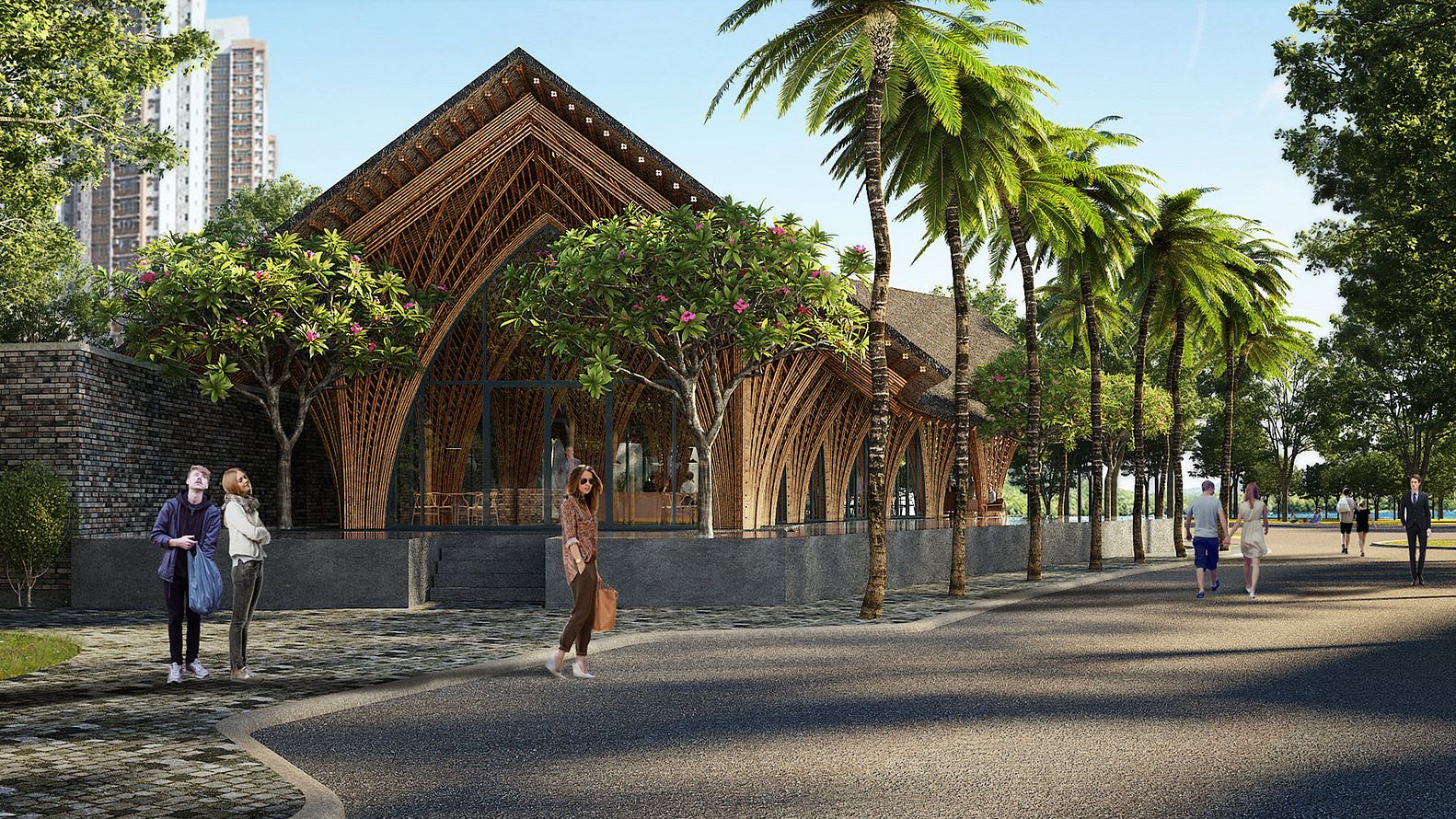 Bamboo has become a popular sustainable material because the perennial plant is strong, light, fast-growing and an excellent absorber of CO2. This project's bamboo was treated with a traditional Vietnamese method which can protect the wood for 30 to 50 years. The architects also chose locally sourced bricks to help the building blend in with its surroundings.
Ting XI Pavillion is expected to be completed by the end of the year.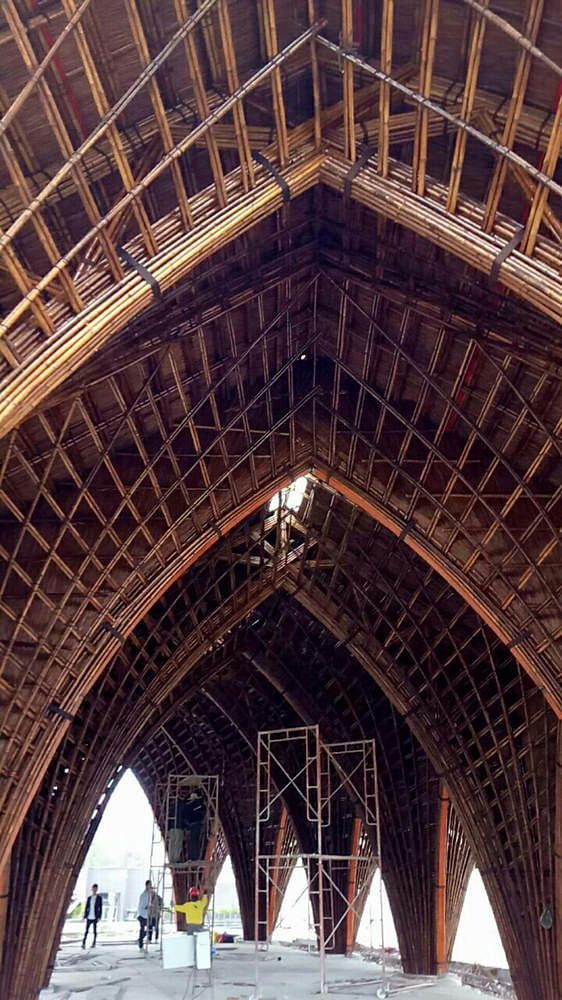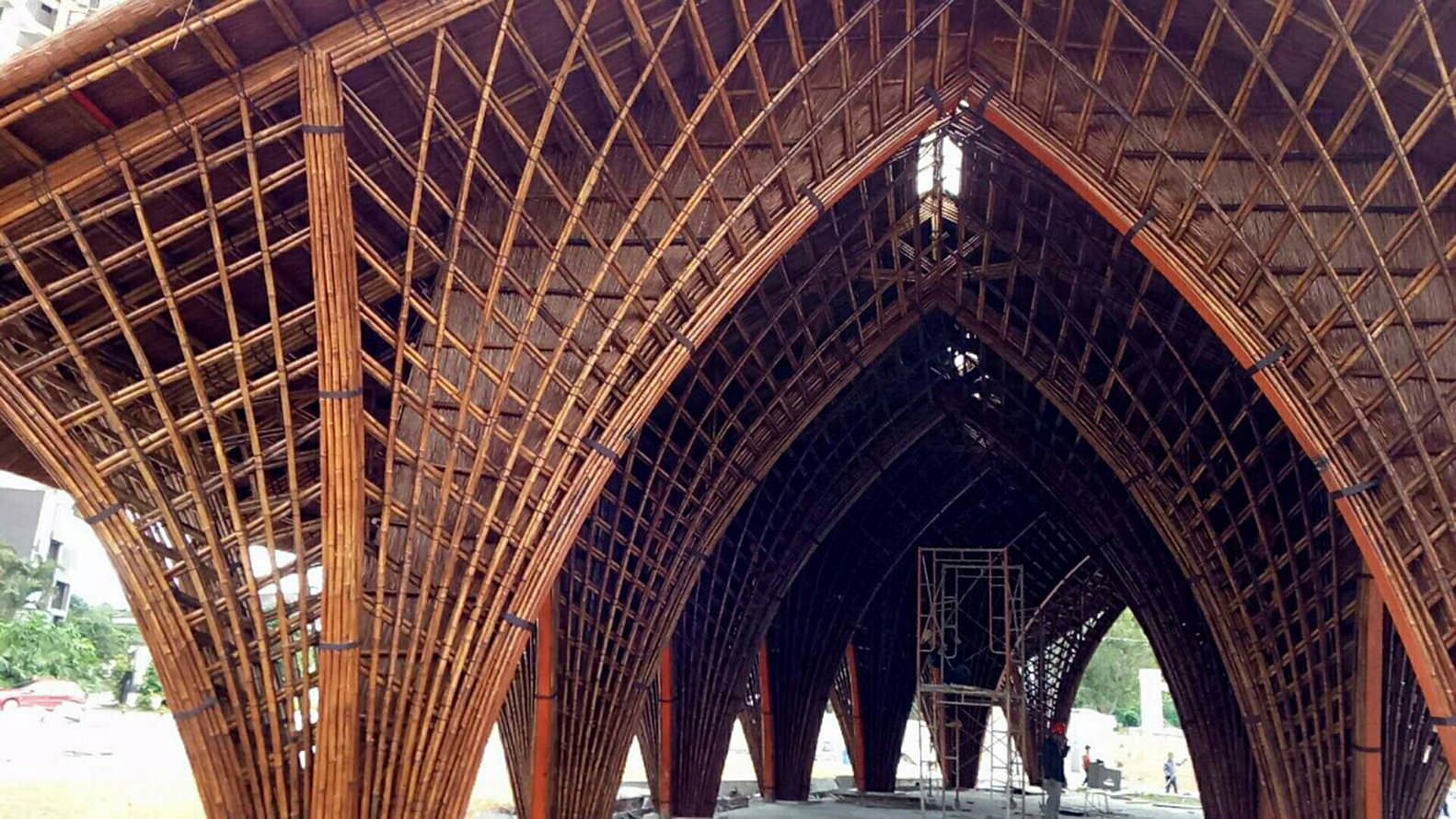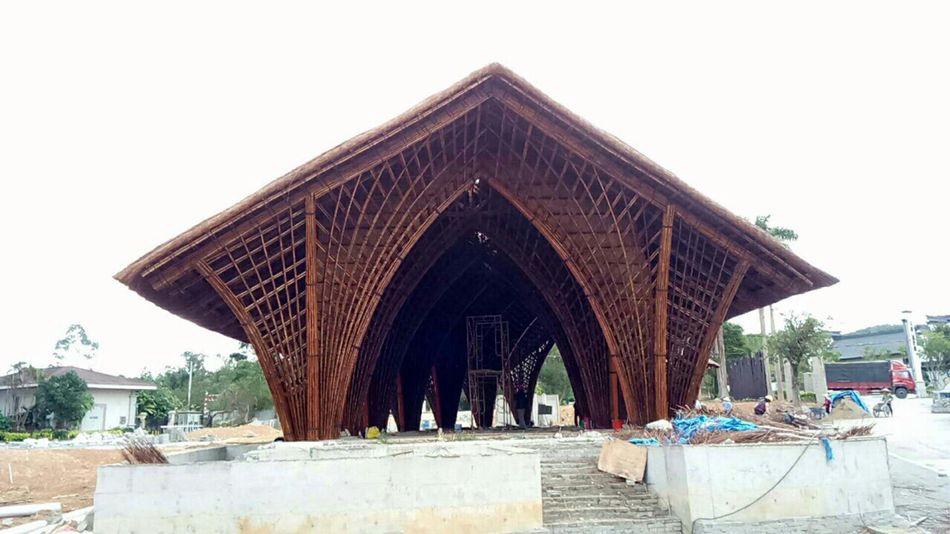 [Photos via ArchDaily]
---

Related Articles:
---