Hanoi authorities are trialing a new system that aims to prevent littering in the city center.
The pedestrianized steets around Hoan Kiem Lake are hugely popular with Hanoians — around 20,000 people visit each day. Yet such attention also results in large amounts of trash; Hanoi Urban Environment Company URENCO says they clear 200 tons of garbage each day from the area.
Thirty environmental workers are currently monitoring two fixed-cameras installed by URENCO. The trial, which began on April 26 and ends on May 19, will also test the effectiveness of fining litterbugs caught on camera, VnExpress reports.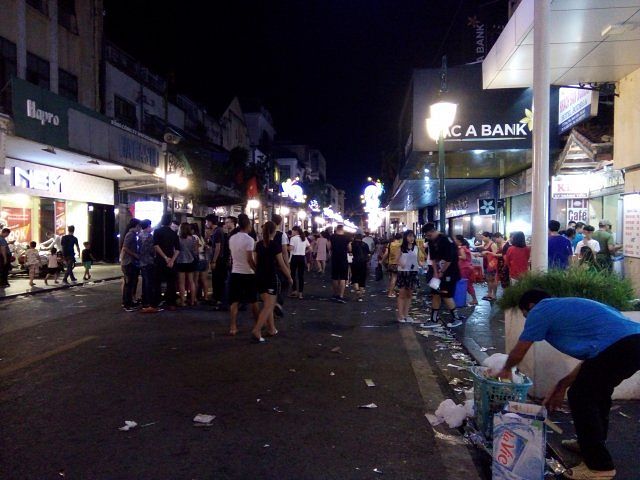 "We will report the recorded violations by both locals and tourists case by case to the local police who will decide the follow up and punishment. In the case of businesses, we will build up a collection of videos and photos proving that they pollute the environment and submit the data to local authorities," said a URENCO representative.
The company has placed signs in the area alerting people that littering is being recorded and that those caught doing so could face a fine of up to VND7 million (US$300). If successful, the new scheme could be fully implemented in the area.
In February 2017, a government decree came into effect which meant litterers across the nation would face fines of between VND500,000 (US$22) and VND7 million (US$300) for various offenses. The fines, however, were rarely imposed and failed to curb littering.
Taiwan, on the other hand, once known as "garbage island," has become one of Asia cleanest nations through a combination of youth education, cultural change, and a unique fining system. Taiwanese who capture litterers on camera receive part of the fine imposed on the offender.
See more in the video below:
---

Related Articles:
---