As traditional and unchanging as Hanoi's cuisine may seem to visitors, creativity can still be found below the surface. Every now and then, a novel dish catches on and becomes the talk of the town, and that's exactly what happened on a crossroads near Truc Bach Lake over a decade ago.
When a few hungry men went on a late-night trip to a phở restaurant on Ngu Xa Street, the owners had completely run out of broth. The men didn't want to move on, though, and the vendor suggested using square slices of uncut phở to make rolls with the leftovers. Her creation became known as phở cuốn and has gone on to become a staple of the capital's food scene and an enticing alternative to gỏi cuốn (summer rolls).
Also known as phở cuốn Ngũ Xã, taking the name of the street where it was created, the rolls are a unique presentation of phở's basic ingredients. A square piece of bánh phở – the white rice noodle that's usually seen in long, thin strips – is wrapped around tender, stir-fried beef, fresh lettuce and cilantro.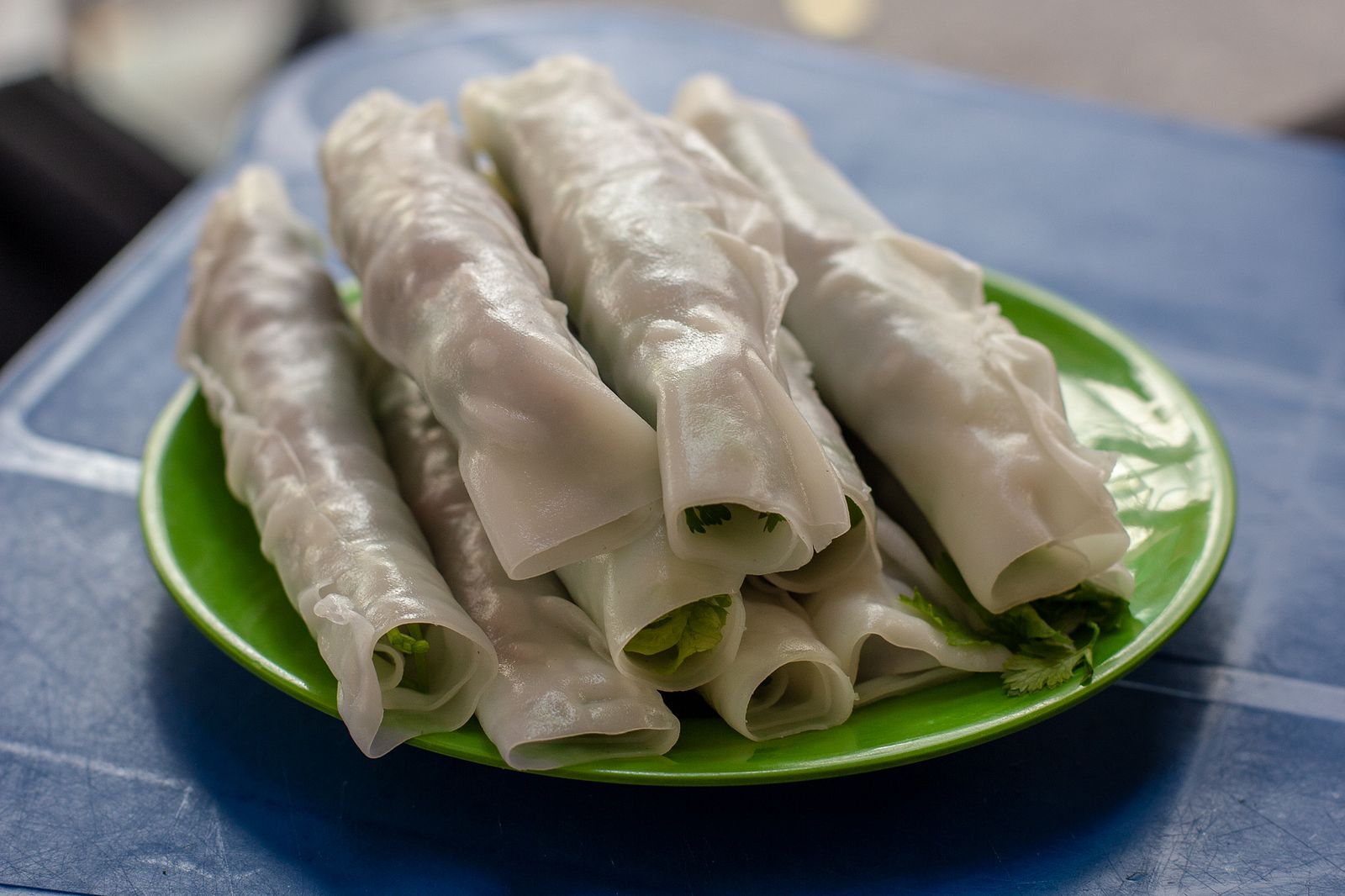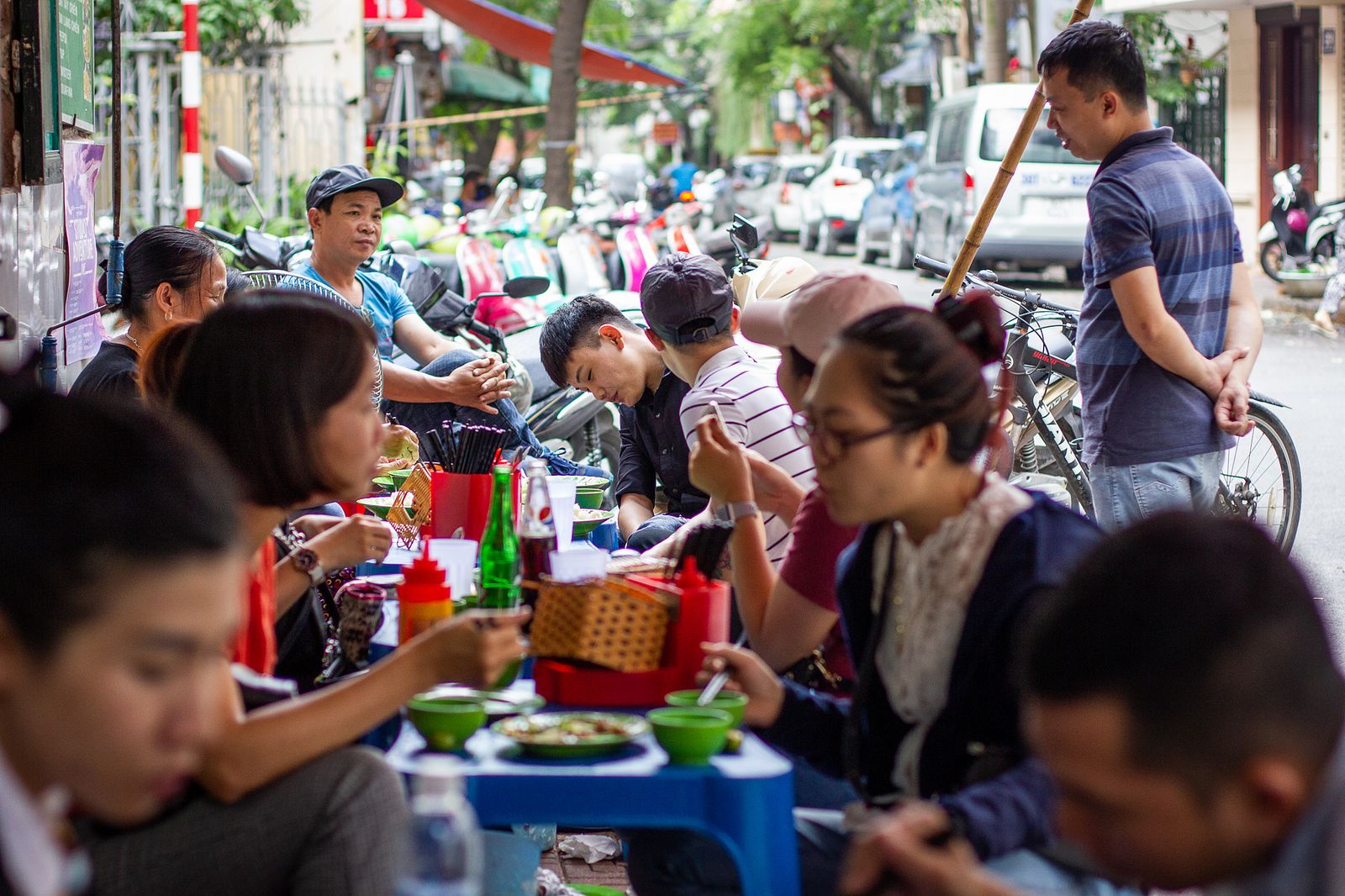 Dipped in familiar sweet and sour sauce, phở cuốn is at once flavorsome, delicate and aromatic, and so addictive you'll always consider getting another round of ten rolls. If you go with a group of friends, they'll be gone in an instant!
One of the first stores that popularized phở cuốn in the early 2000s was Hung Ben. The restaurant is named after a couple who, having recently married, inherited the family's tradition of selling phở on a shoulder pole, an activity seldom seen nowadays in Hanoi. A change was necessary, and so the couple decided to sell from a permanent location. Now, from a street stall run only by chị Bền, it has grown into a family business selling as many as 50 rolls every five minutes.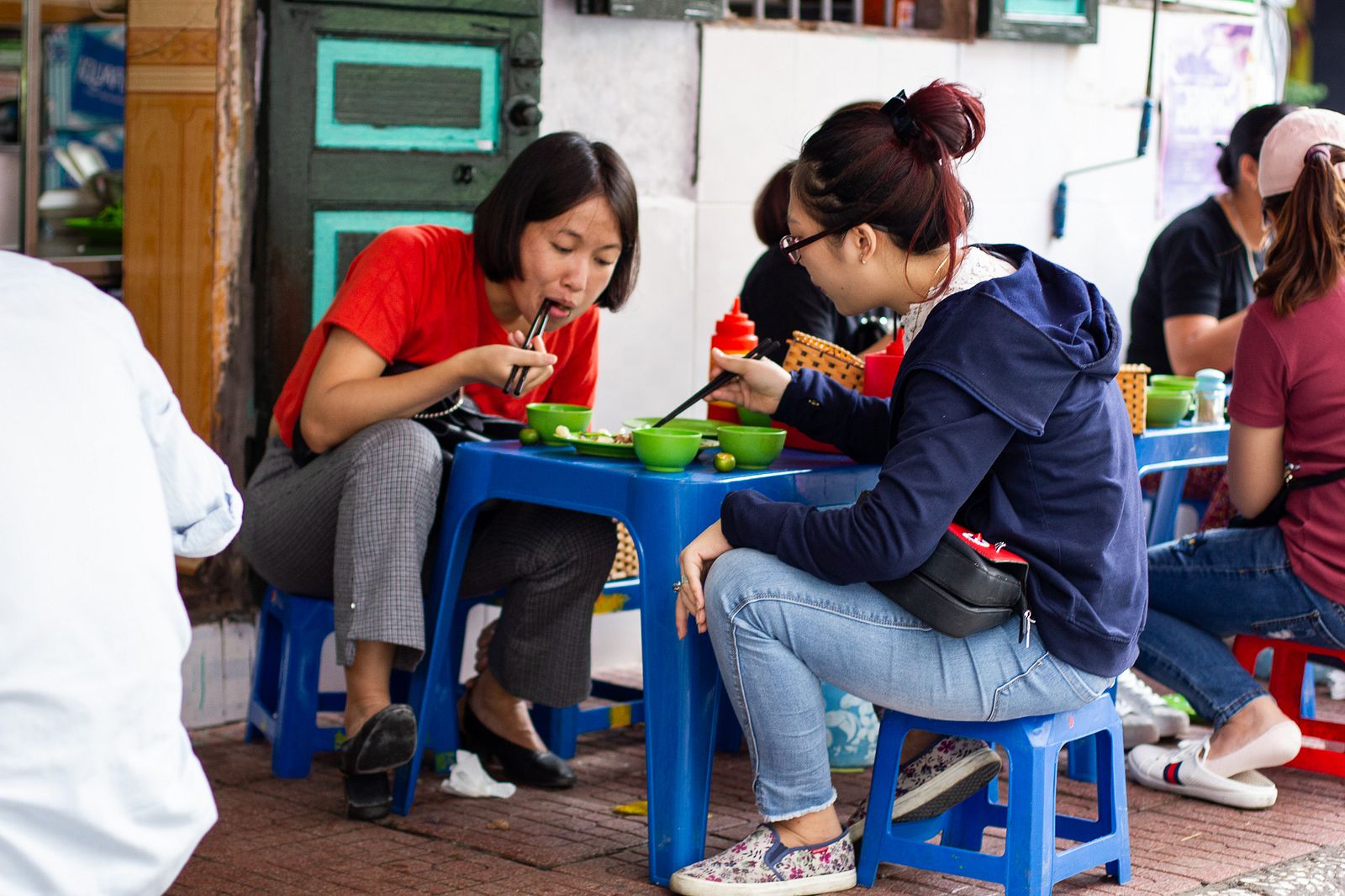 Beside phở cuốn, you can also find other variations such as phở chiên phồng, when fried noodles puff up like pillows on a bed of beef and vegetables, and phở chiên trứng, in which eggs are tossed in while the noodles are fried. This trio has become a must on the menu of all respectable phở cuốn spots – who wants only healthy, non-fried food in this part of the world?
I had my first phở cuốn at Hung Ben a while ago and I've been loyal to the store ever since, even though there are numerous competitors along the crossroads. This is partly due to the consistent quality of their fare, but also because I appreciate sitting at this tile-floored, old-school-looking place opposite Ngu Xa pagoda, where I can enjoy the sight, as much as the taste, of Hanoi's traditions.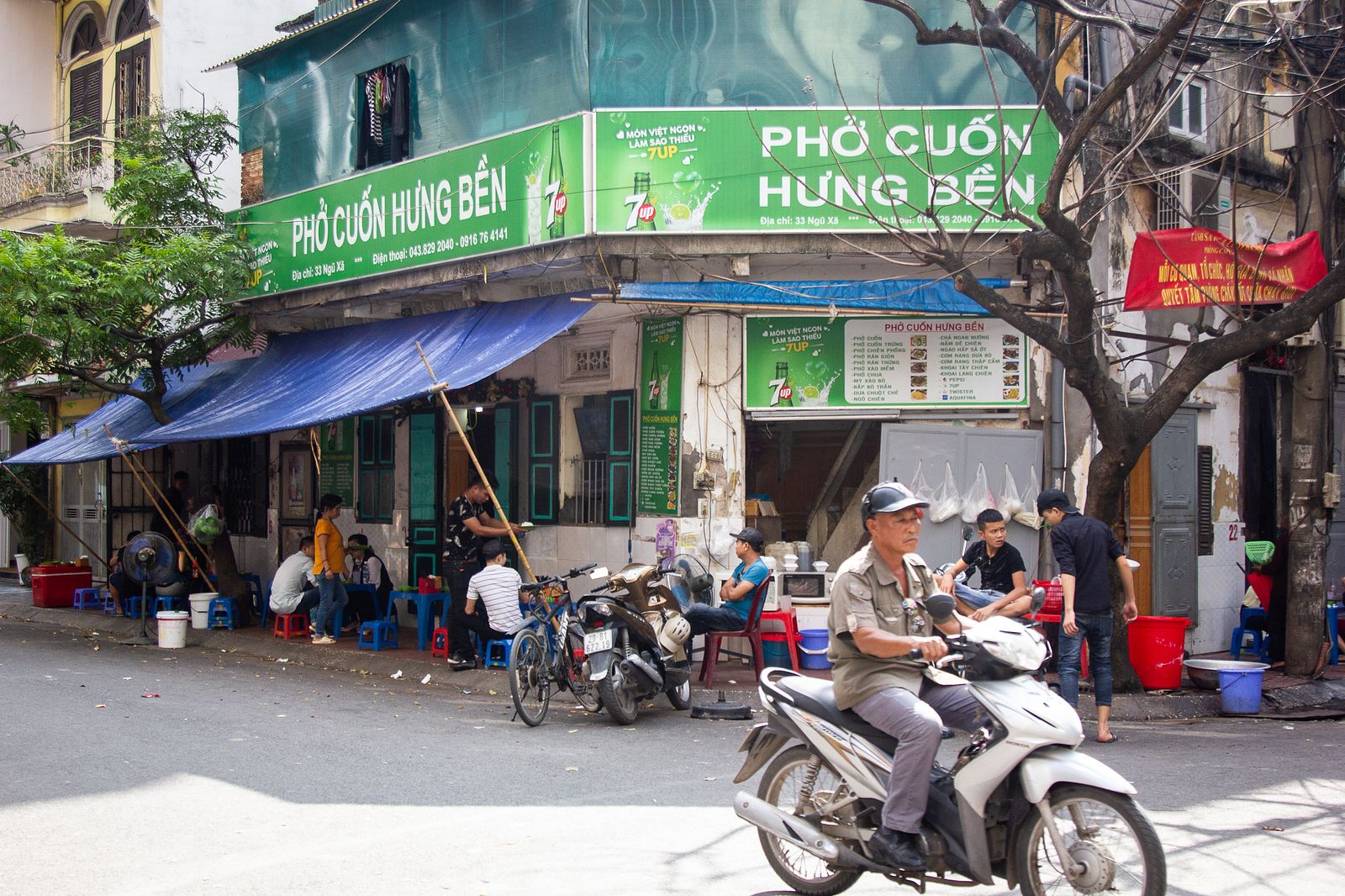 Pho Cuon Hung Ben is open from 9am to 10pm, and can be found at 33 Ngu Xa.
To sum up:
Taste: 5/5
Price: 4/5
Atmosphere: 4/5
Friendliness: 4/5
Location: 4/5
Hieu follows the trail to good food and turns it into literature.
Pho Cuon
33 Ngu Xa, Ba Dinh, Hanoi

---

Related Articles:
---