Long Waits, a self-proclaimed "modest jazz club," is the culmination of many dreams that merged and shifted before finally giving Hanoi a modern yet quaint jazz experience.
On the second floor of a house in phố cổ, hidden inside an alley and wedged between a café and a private residence, stands Long Waits. The entire floor has been converted into a stage, a bar, and enough space to host an intimate audience.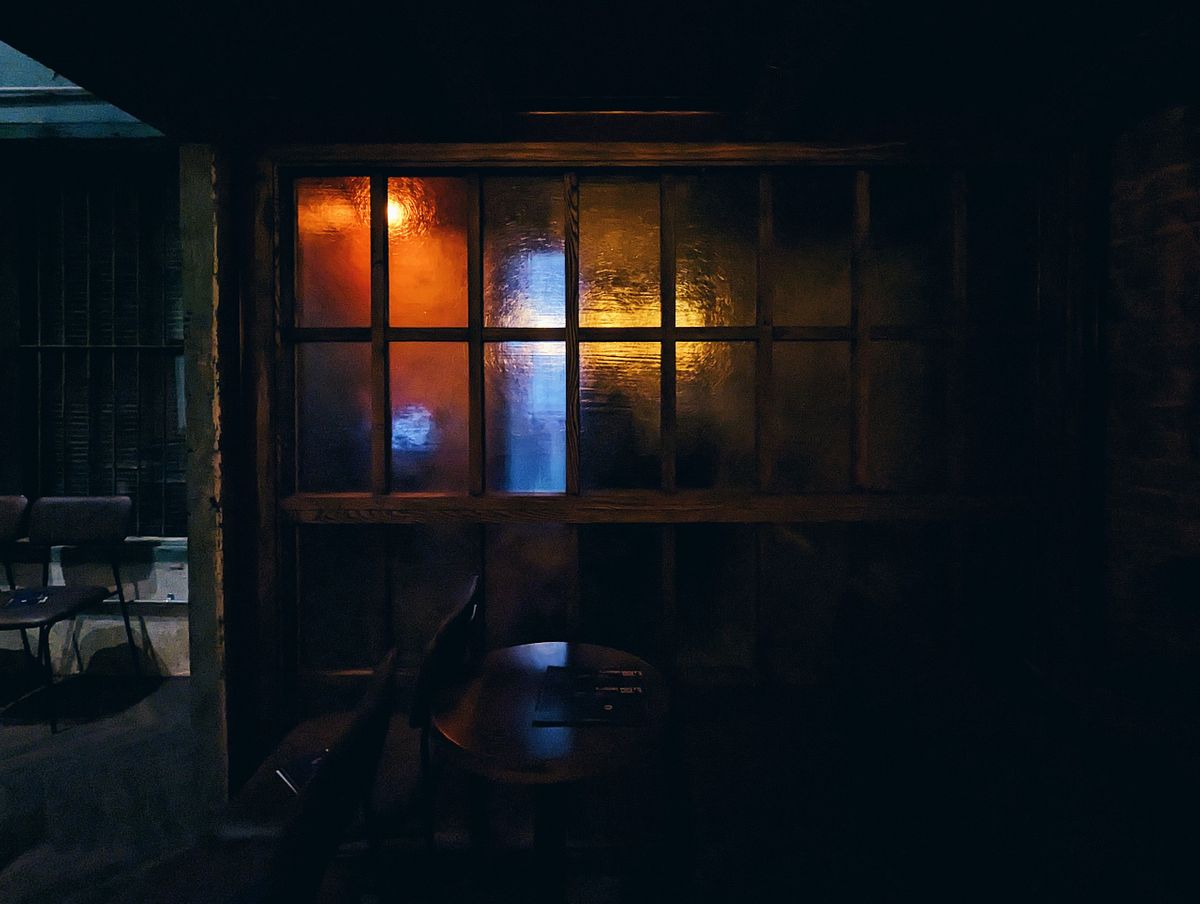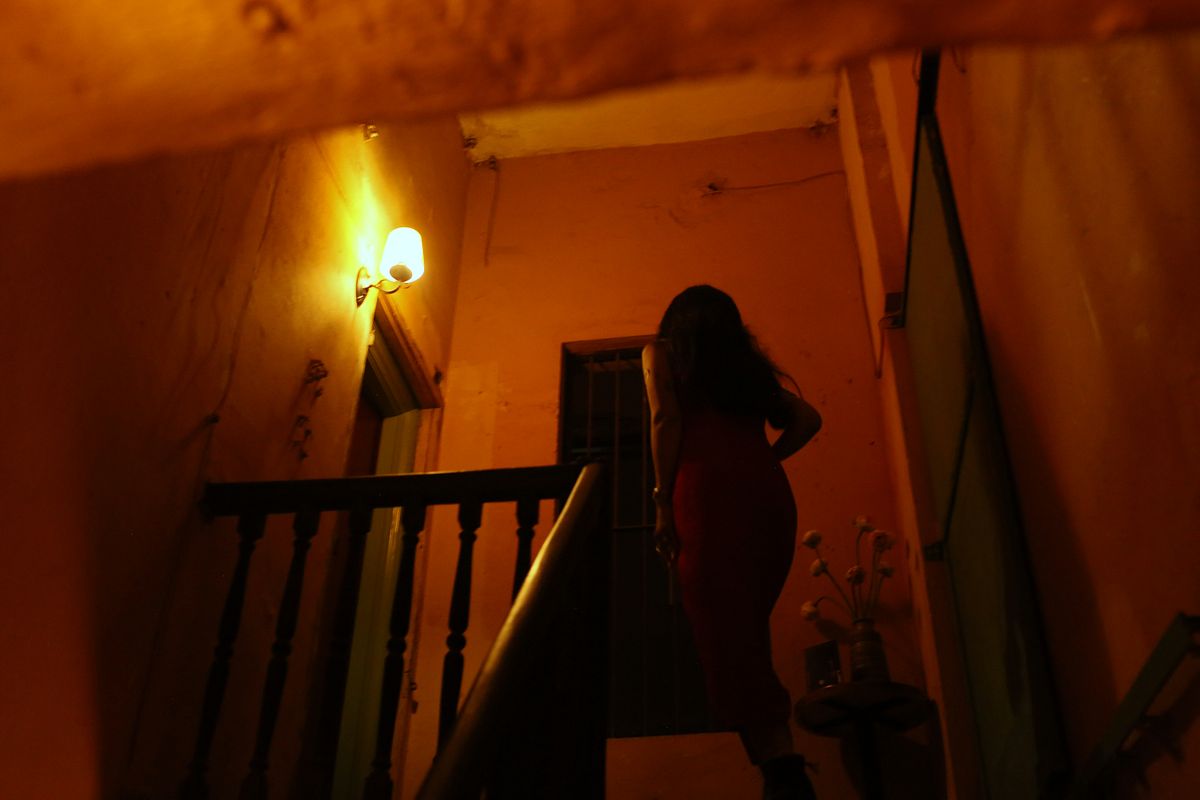 I visit Long Waits on a rainy Friday morning. On stage, Bảo Long, the venue's co-owner and a fixture of the Vietnamese jazz scene, is directing the band with his familiar saxophone in hand. They are doing a last run-through before Bass Night, during which a roster of eight different bass players will take turn playing. Next to me, Hùng, another co-owner, is folding flyers. The simple pages announcing the show will be placed in cafes such as Tranquil or Blackbirds, which are either renovated by, run by, or owned by the owners of Long Waits.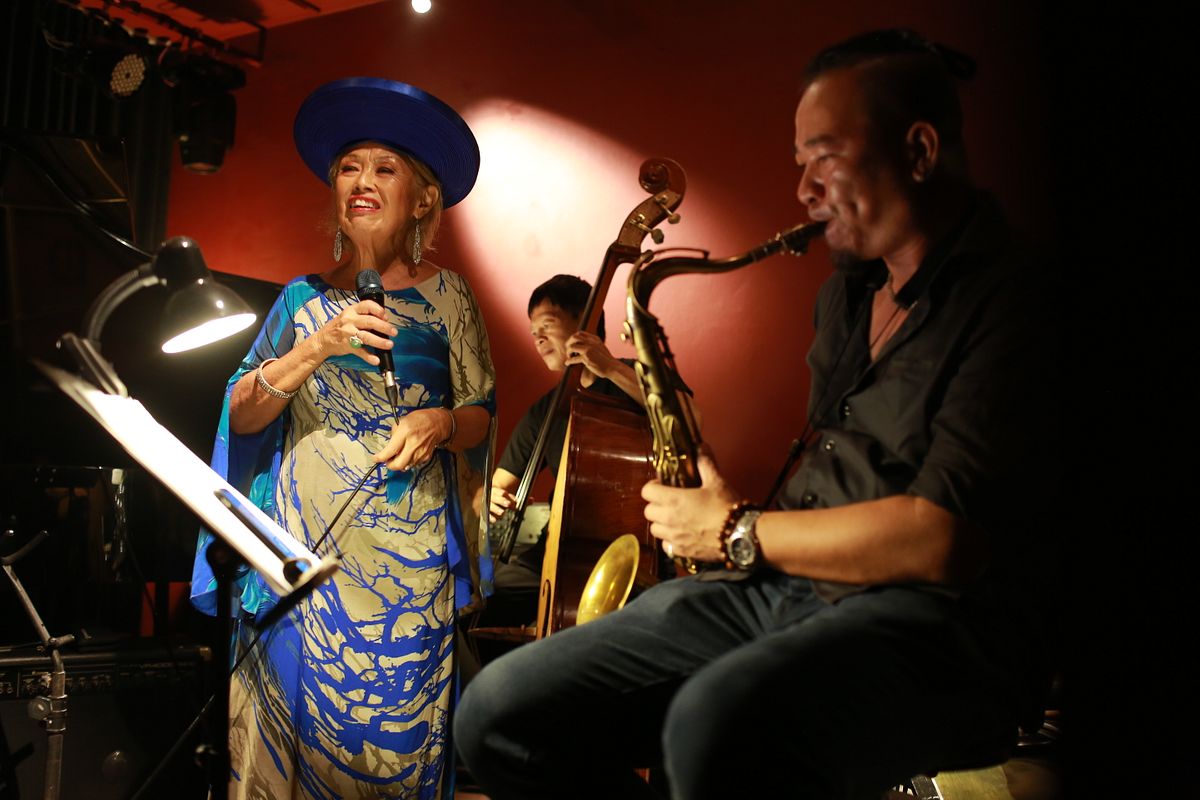 "That piano that you see on stage was not an easy feat to get in here," Hùng, who oversaw the renovation of the place, explains. "We had to take apart the stairs' baluster and handrail. And then create a hoisting system to get it up here."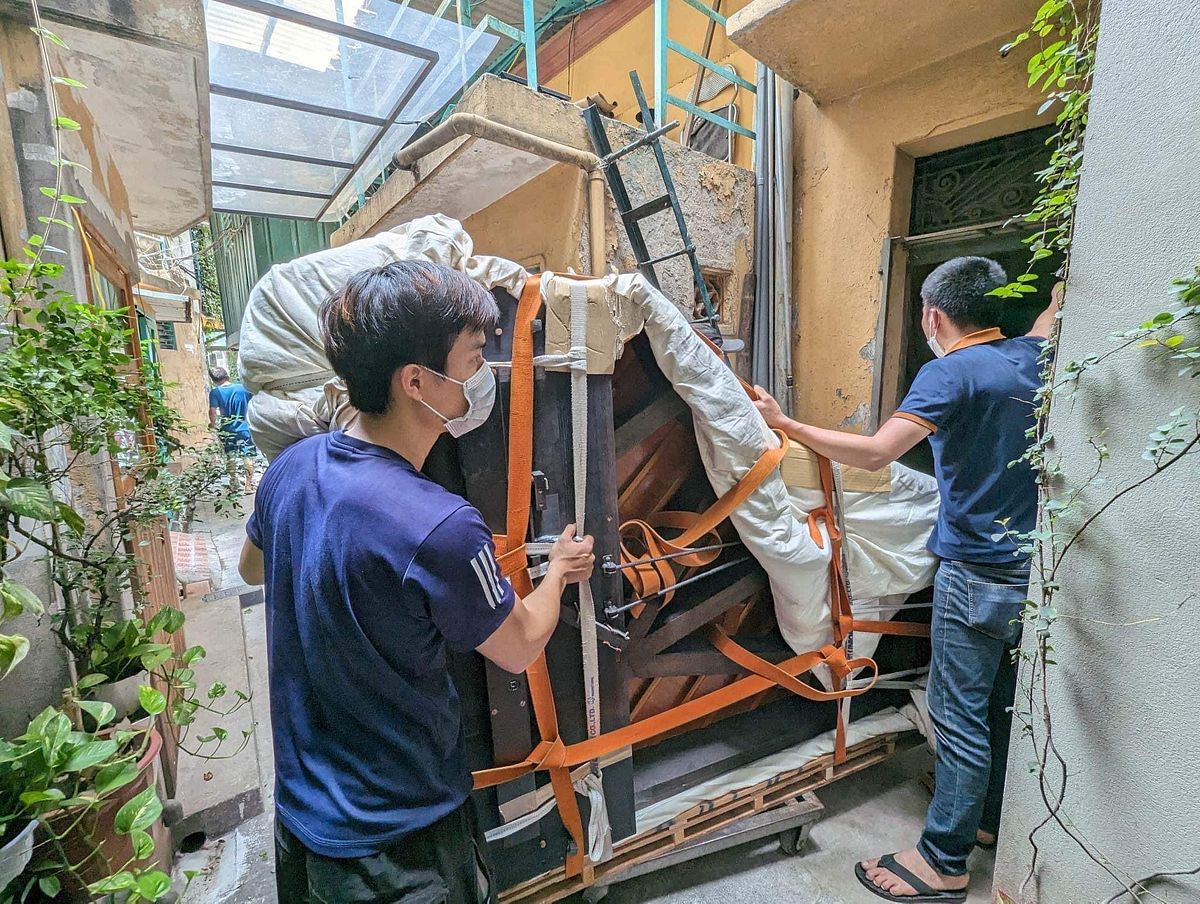 Long Waits is not a first project for the owners involved as evidenced by the obvious attention to detail given to the space. The stage and most of the walls are painted a warm shade of maroon brown that both unifies and lengthens the room. The bar area and ceiling are left bare to retain some of the space's initial old charm. The lights are dim and soft, coming mainly from the stage and the cubic glass light fixture above the bar. While the staircase leading into the club is brand new, it's the dark, worn wooden tone inside that so seamlessly fits the mood. The understated and well-curated space is perfectly suited to its purpose of highlighting the music played on stage without compromising the audience's comfort.
Long Waits came about due to the chance encounter of jazz aficionados, Bảo Long and Tuấn Anh. Tuấn Anh wanted to learn to play the saxophone, and in Bảo Long, he found both a friend and a teacher. Tuấn Anh had already opened bars, such as Longer Than a Summer, and the cafe chains previously mentioned, some of which with Hùng, his friend from university, so he knew a thing or two about setting up and running successful businesses. Yet, Long Waits does not feel overtly commercial.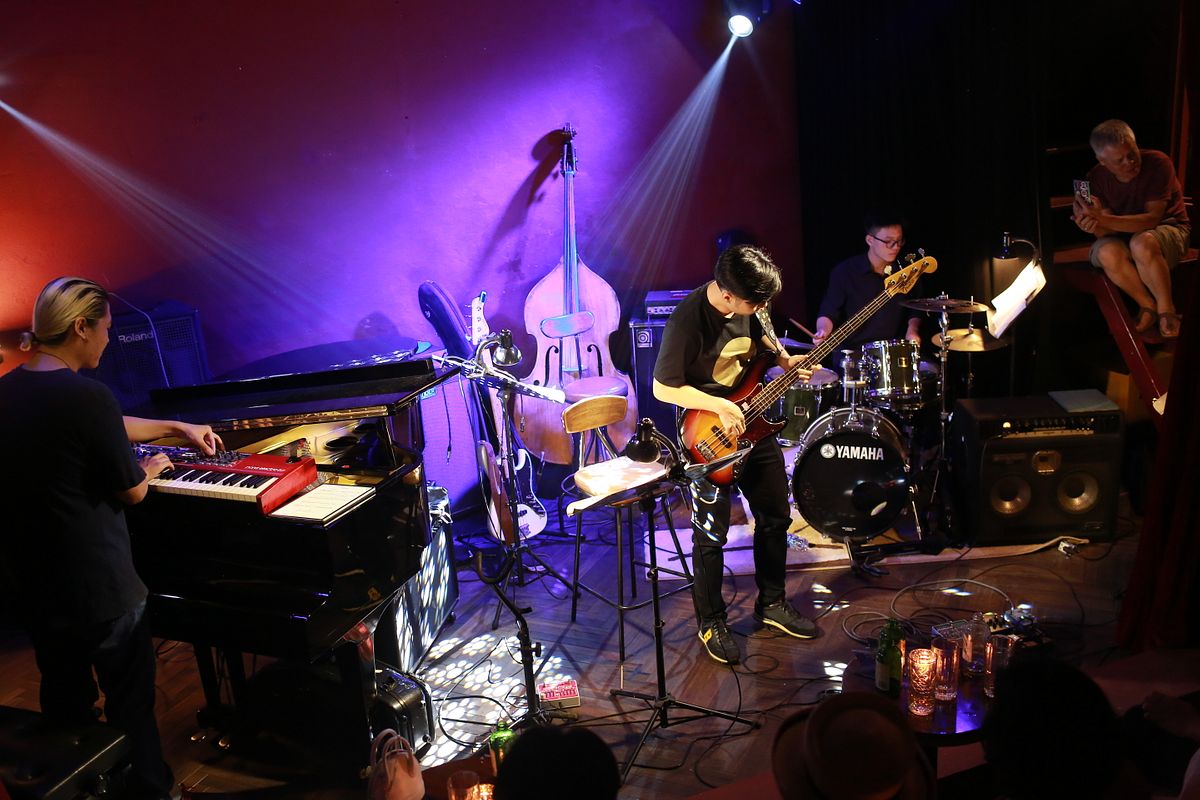 When asked about how he would define his current job, Bảo Long shares that he wants to foster the new generation of jazz musicians in Vietnam. As the venue's bandleader, he takes care of composing and selecting the music for Long Waits' programming. He revisits cult classics each night, going through the history of jazz, and adapting the score to fit the band.
Leading up to the bar's opening, he attended graduation concerts and recitals from private academies to scout for talents: "I don't pick the best, I try to look for talented musicians that still need guidance to hone their skills. People that can withstand pressure."
You might have heard of Jump For Jazz, a jazz band led by Bảo Long, that plays in different venues in Hanoi and Hồ Chí Minh City. The band has rotating members, with new faces sitting beside the saxophonist's longtime collaborators. Long Waits is in many ways the sensible next step for Jump For Jazz. The bar provides a permanent place for young musicians to come and experience jazz, a genre that is inherently meant to be felt more than just be heard.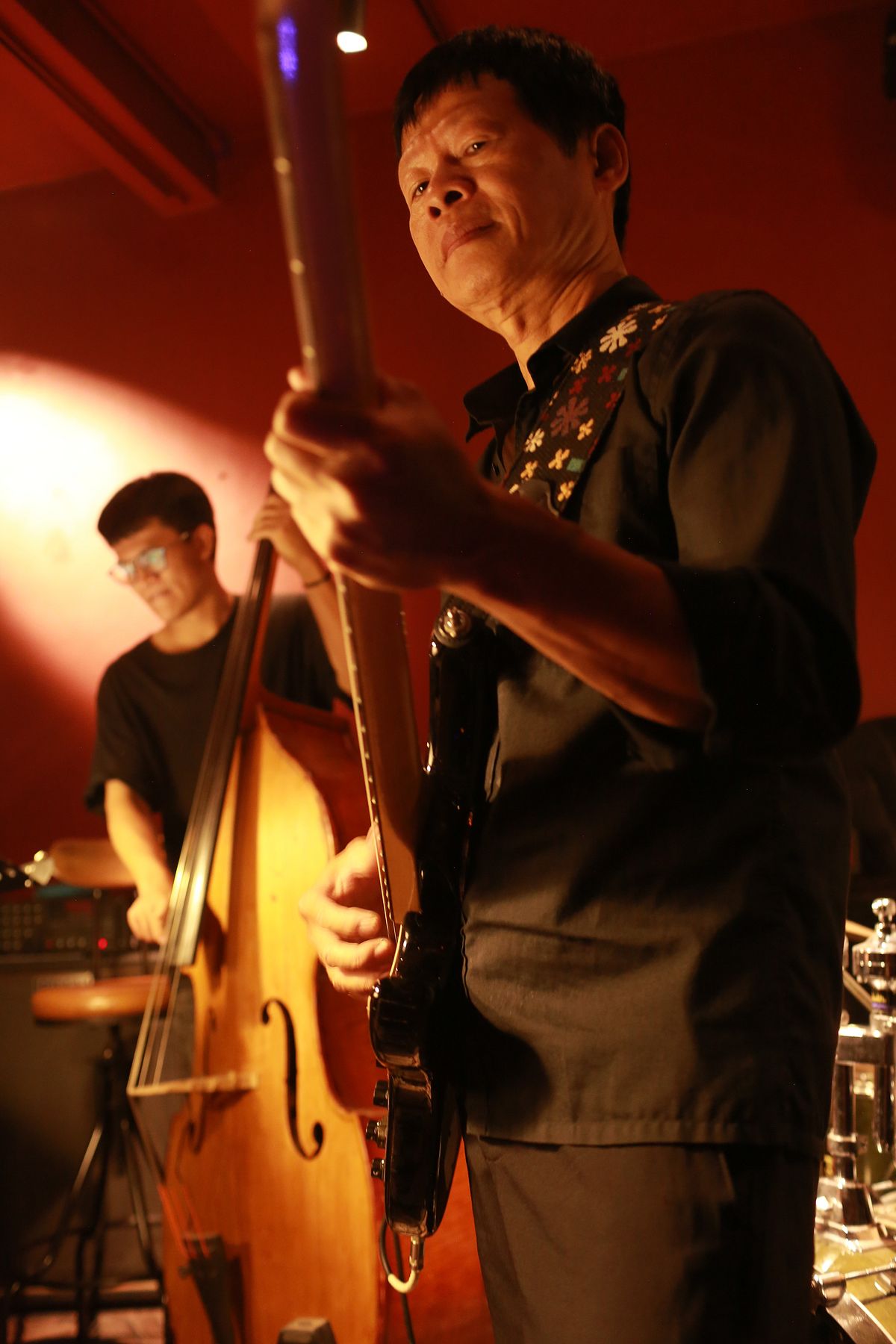 After my first visit, a Sonny Rollins tribute night, I hang out at the bar, where I overhear a young musician discussing her favorable opinion of the evening and her personal musical journey. A singer from the National Academy, she has struggled to find good live music experiences within the city. Being able to watch and talk to accomplished musicians feels rewarding.
During the rehearsal session that I attend a couple of days later, I can't help but notice that all the bass players were, at best, in their mid-twenties, while some could pass for high-schoolers. They wear cargo pants and baggy band shirts, and their backpacks and instrument cases have colorful stickers and patches with pop culture references. I even catch a young drummer playing a video game on his phone during the break.
"Pressure is essential. People might disagree with this, but the reality is, there is a lot of pressure if you want to make it as a jazz musician anywhere."
The contrast between well-established musicians and the younger crowd is unusual. Yet the moment they start playing together, one could not deny their shared love for the craft. Their professionalism could be seen through their meticulous focus. When Bảo Long stops a musician to correct them, only seconds pass before they find a common voice. When it does take longer to reach an understanding, their mutual determination to get it right makes up for what can look like a relentless pursuit of perfection from Bảo Long. Despite his calm and patient demeanor, he is not easy.
"Pressure is essential. People might disagree with this, but the reality is, there is a lot of pressure if you want to make it as a jazz musician anywhere. You need to make a profit, run shows, find the place and time to practice, while still working on your craft," Bảo Long shares. "And let's not forget that jazz, since its inception, is born from struggle," he continues, alluding to the racist history of jazz in America and the poverty it was born out of.
As a celebrated jazz saxophonist, Bảo Long's journey must not have been an easy one. He sets a high standard for himself and his band that can be heard through the layered and textured tones of his performance. He understands more than anyone that jazz needs nurturing and that without educators and supporters, it is likely to become inaccessible. Long Waits seems like a direct answer to this challenge.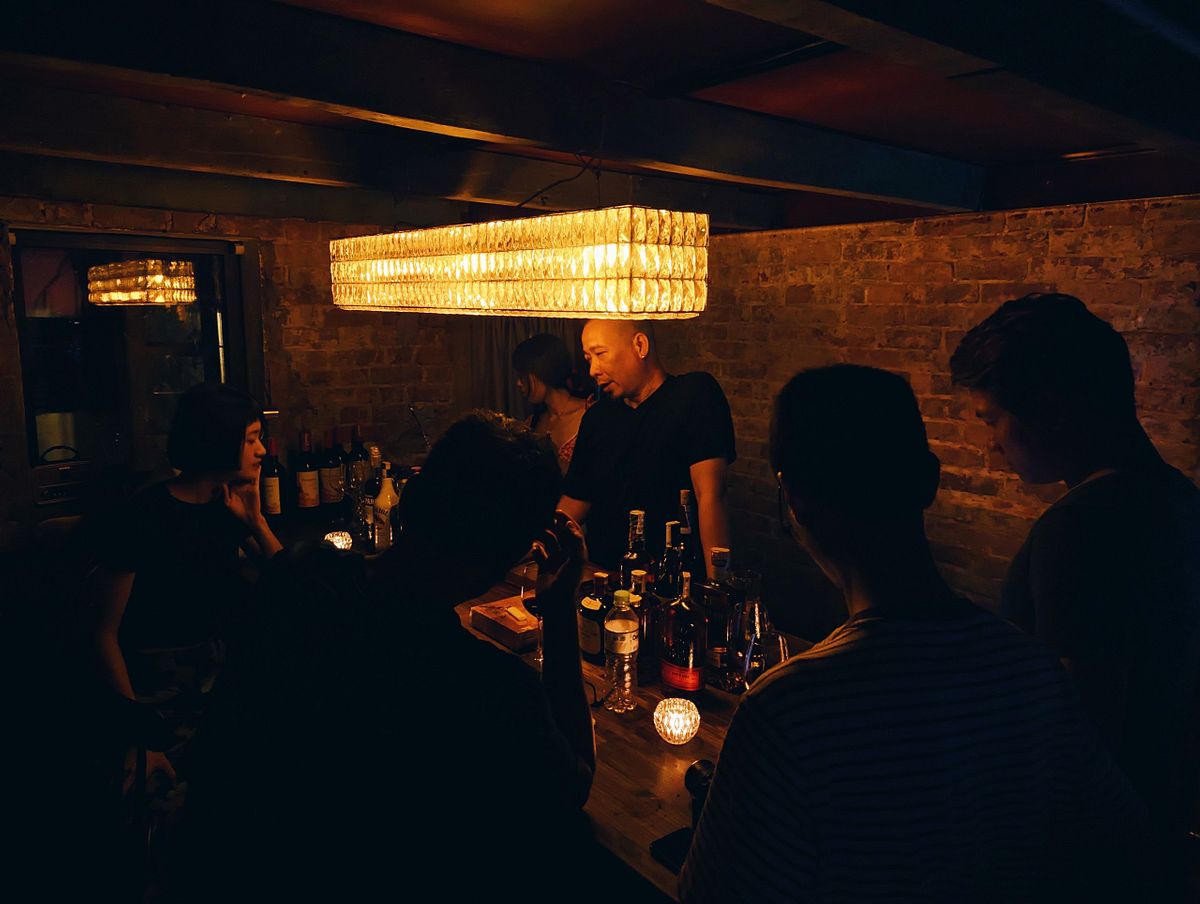 When you do visit Long Waits, I hope you get to experience the good music and relaxing atmosphere. But most of all, I hope you catch a glimpse of the joy emanating from the musicians on stage, regardless of their age or years of experience. You might spot the stolen glances between the pianist and the drummer after an especially challenging part, or maybe the almost unnoticeable approving smile from Bảo Long after a solo.
Long Waits
5 Nguyễn Quang Bích, Hoàn Kiếm District, Hanoi