In 2021, we decided to expand on the enduring appeal of our food series Hẻm Gems by coming up with new collections of articles zooming in on specific aspects of Vietnamese society and culture. Last year was a time for delving deeper into these series.
At Saigoneer, Natural Selection remains a popular series for both design and editorial staff, as everyone loves geeking out about the unique flora and fauna of Vietnam, from nostalgic favorites like đom đóm to villainous kiến ba khoang. 2022 was also the year that marked the introduction of Artist Takeover, a social media-exclusive series where we invited art practitioners of Vietnamese descent to introduce their craft and artworks on our social media for a week each month. Having been in touch with many Vietnamese artists throughout our tenure of Vietnam coverage, we have always known that local artists are abundant and talented, so with Artist Takeover, we made it a key goal to give some love to as many art mediums as possible. The result was an eclectic platter of fantastic contributions from artists doing food styling, travel photography, visual art, tattoo, sound art, diorama, typography, and more. Check out last year's featured artworks here.
To celebrate 2022's Pride Month, for the first time, our writers, designers and social media staff pulled together to produce a deck of articles surrounding LGBT culture and individuals in Vietnam. We profiled a queer jewelry designer, a male exotic pole dancer, and love poet extraordinaire Xuân Diệu. 2022 was a year of many sanguine developments for the LGBT movement in Vietnam, so it was our honor to be able to bask in that atmosphere of progress and have our works be enjoyed by many of you. Find our Pride articles via the hashtag #SaigoneerPride.
Here are some of the Saigoneer editorial team's favorite features of 2022, in order of publication date. We want to extend a heartfelt thank you to all of our readers. Here's to another great year of writing and reading!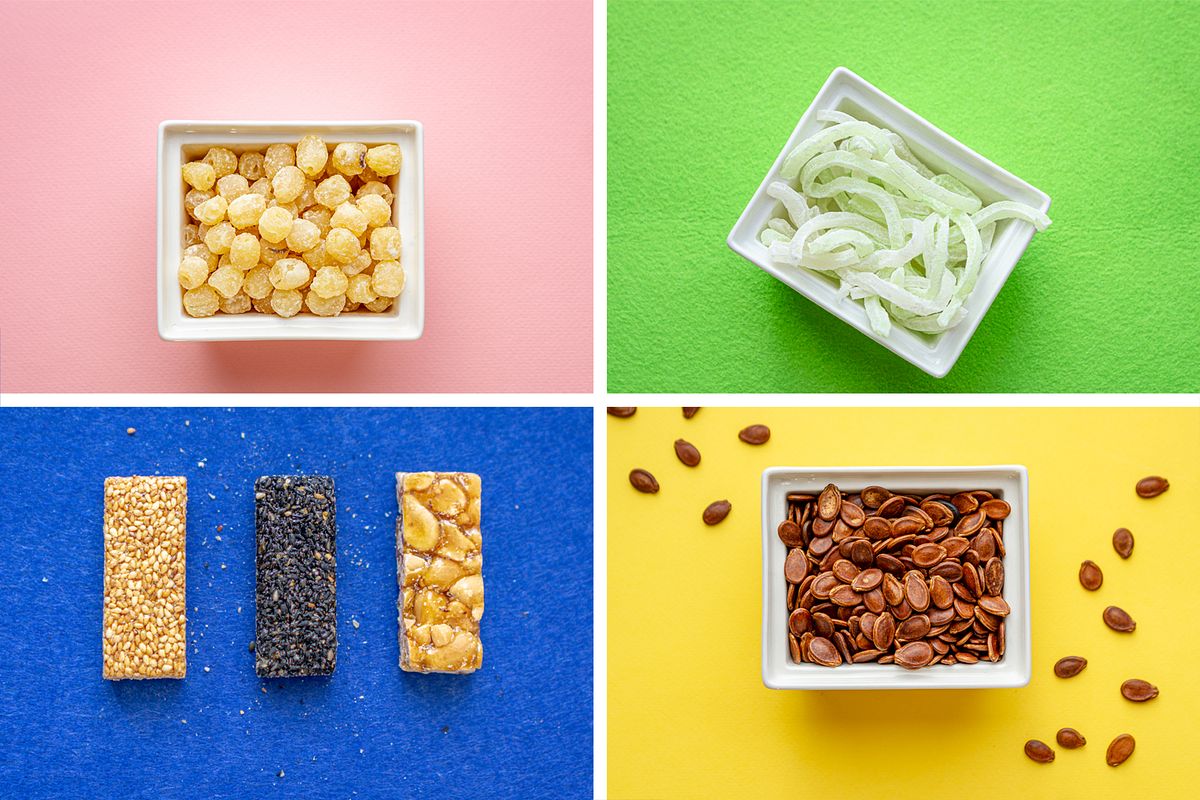 Before Tết in 2022, we purchased a boatload of lunar new year treats and gathered all staff members around a table for an office taste test. Kẹo thèo lèo, candied coconut, Danisa cookies, watermelon seeds, candied ginger, etc. — all went on the chopping board to be eviscerated by picky palates. Each item was given points and ranked to deduce an ultimate winner. The eventual result might surprise you, but it's Saigoneer's Choice.
Read the food fight here.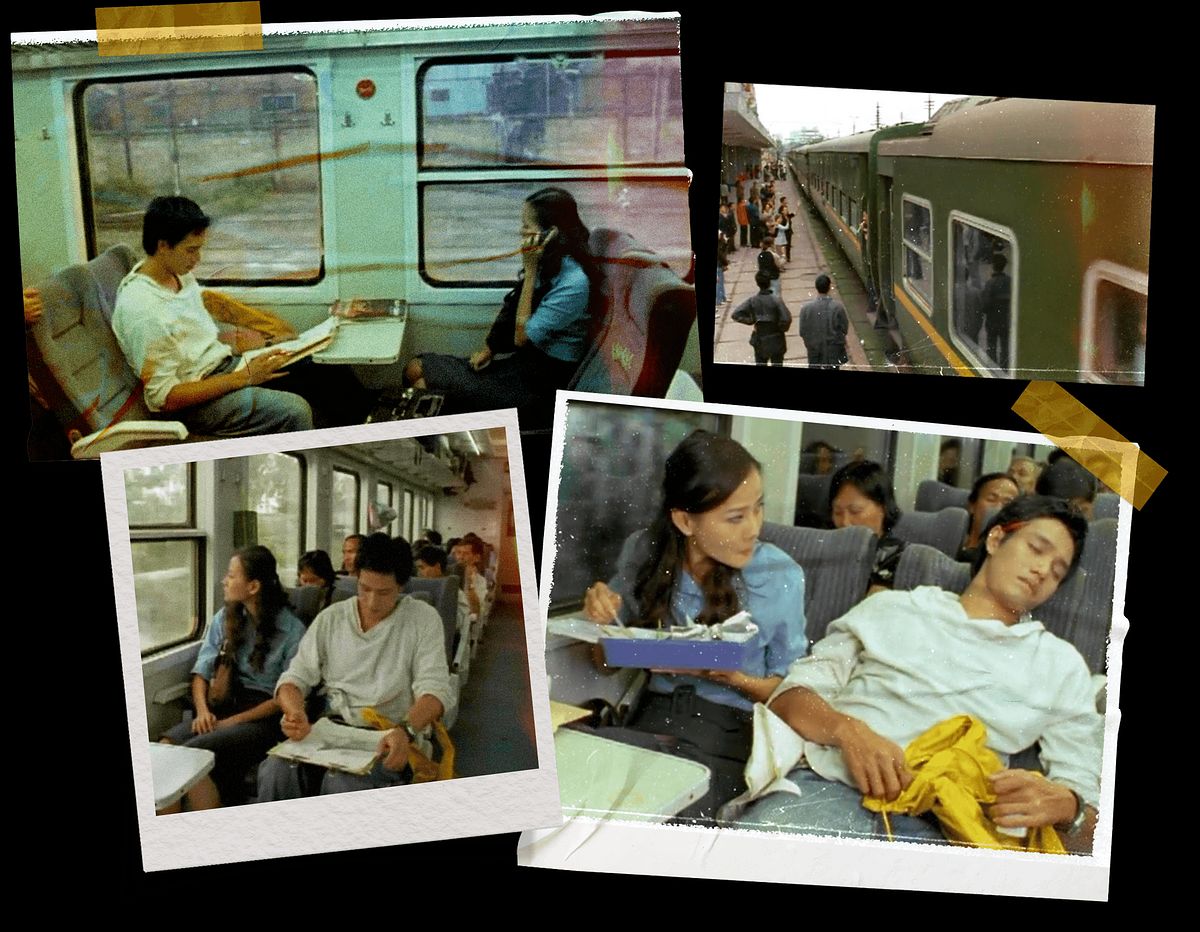 Do you have a song, a movie or a TV series you encountered during childhood that you can't get out of your mind? These sepia trinkets are the subjects of our Rewind series, where writers pen personal essays about media works that left an indelible mark on their formative years. In this long-form feature, our writer dissects the indie road trip romcom 1735km, one of Vietnam's earliest indie movies.
Read the article here.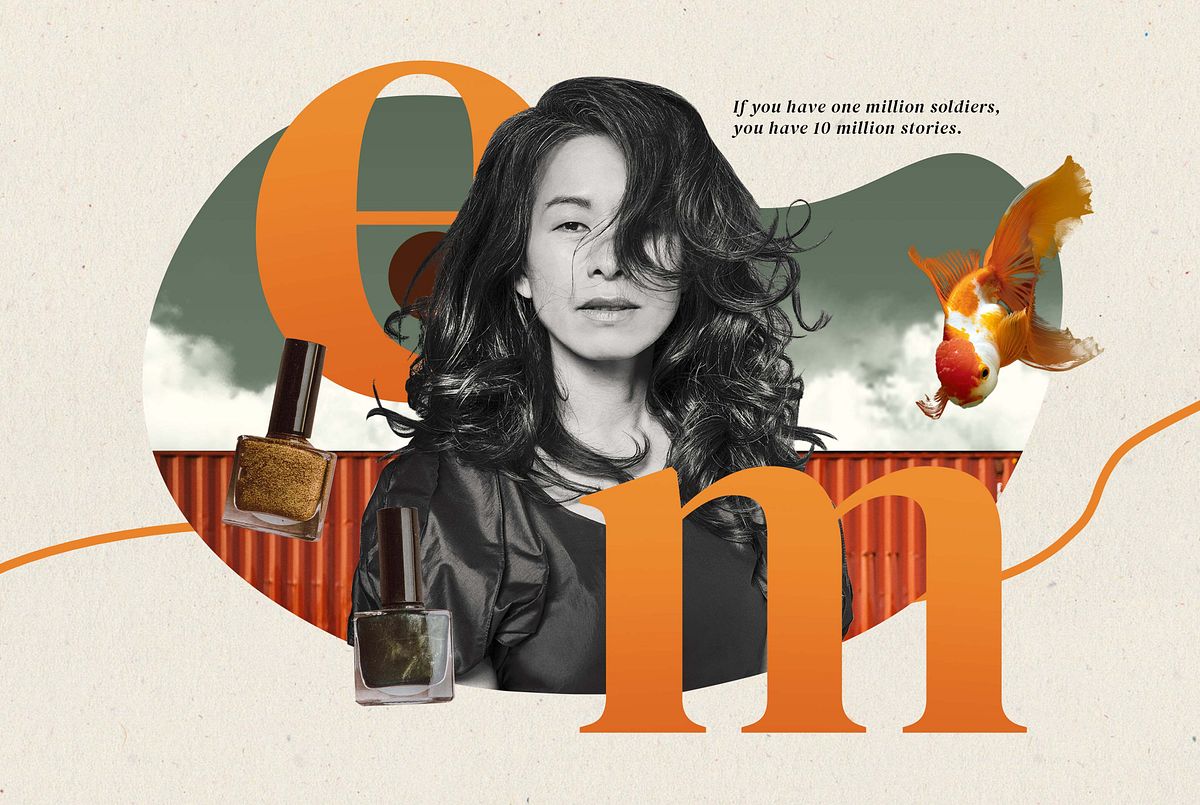 Kim Thúy's debut novel "Ru," named after "the most beautiful word in our [Vietnamese] language" by her admission, is widely considered the first Vietnamese Canadian novel. More than just her talent for revealing the interconnectedness of lives and events, Thúy's gift for finding beauty and empathy in any situation propels "Em," her latest book. We had the honor to chat with Kim Thúy about her start with writing and her creative process.
Read the article here.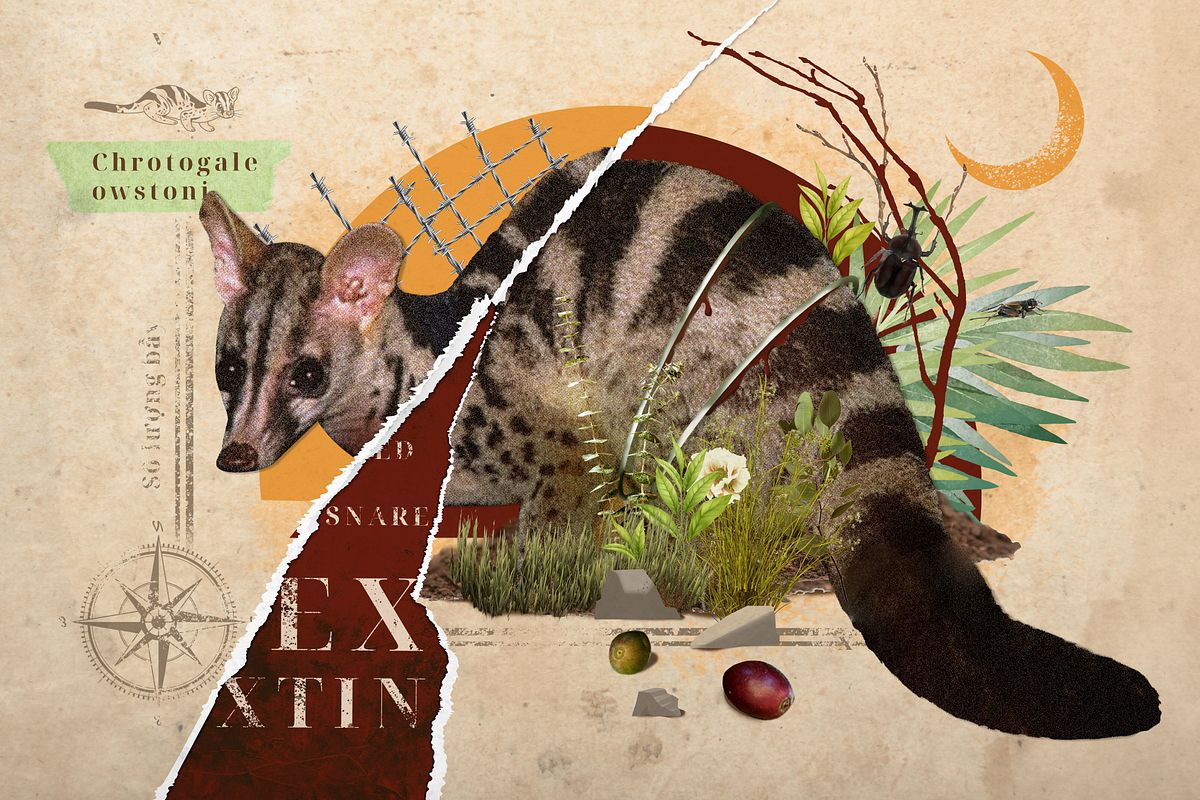 The endangered Owston's civet is not targeted by hunters for meat like pangolins or for coffee production like Asian palm civets. But snares don't discriminate: if one was set to catch palm civets for civet coffee farms, it will still close around the leg of an unwitting Owston's civet, or any ground-dwelling animal unlucky enough to step on it.
In this somber Natural Selection feature, we give the floor to cầy vằn bắc, an innocent critter caught in the crossfire of the coffee industry.
Read the article here.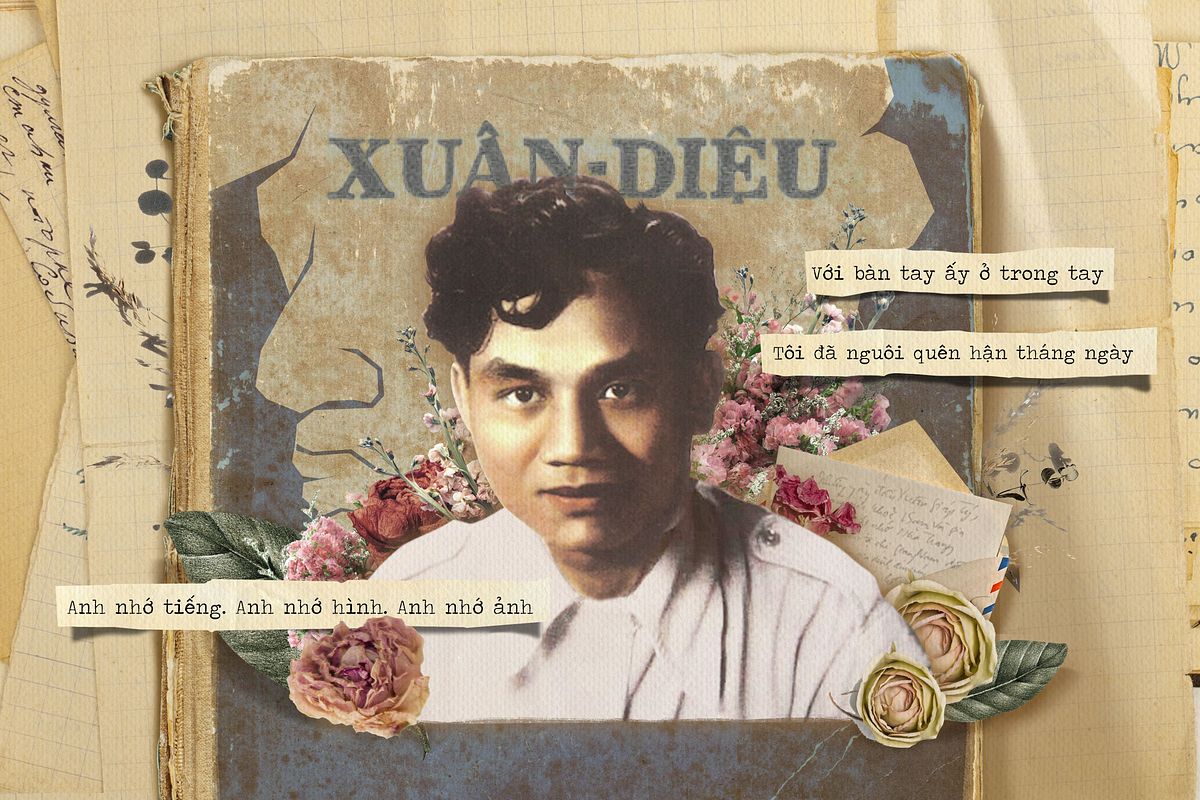 In Vietnam, Xuân Diệu's name is intertwined with the famous line "to love is to die a little bit inside." One might assume that it was just a poet's forlorn lament, but the subtext behind his yearning, poignant poems contains much more than just garden-variety heartbreak — it's also the pain of going through a love that dare not speak its name in a society that deems your very identity a deviant sin.
Read the article here.
Today Charles Phan is billed as the "inventor of modern Vietnamese cuisine in America" and a recipient of the James Beard Foundation 2004 award, often fondly referred to as the "Oscars of the food world." His childhood, however, was spent in his parents' humble general store in Đà Lạt.
Behind the store, a mì xào giòn cart would set up shop, serving crunchy fried wheat noodles with a savory seafood gravy, while another cart would serve up hot, crispy, turmeric-tinged bánh xèo, forming the basis of some of Charles' fondest food memories.
Read the article here.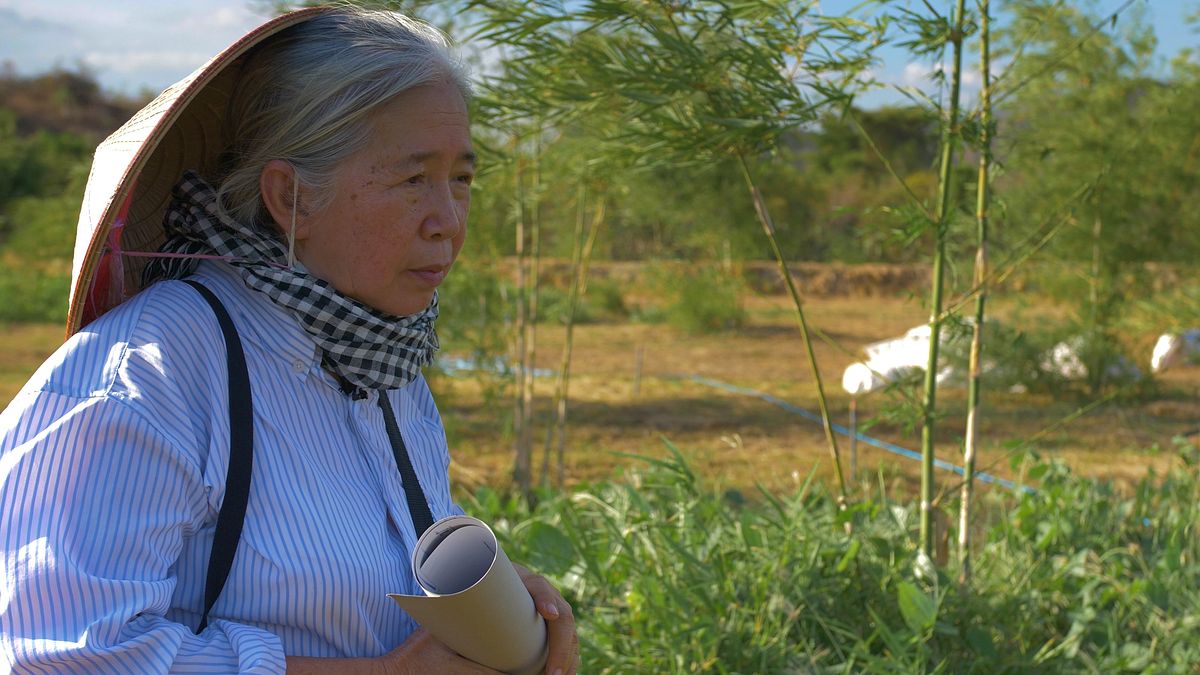 Desertification is a significant problem threatening agriculture communities around the world, and Ninh Thuận Province — with strong dry wind and prevalent deforestation — is among the hardest-hit localities in Vietnam.
This is where Dr. Diệp Thị Mỹ Hạnh comes in. As a prominent botanist specializing in bamboo, Hạnh is working with her team to build "The Great Green Wall." The project uses fast-growing bamboo varieties to help improve the local soil fertility while ensuring that local farmers could also benefit.
Read the article and watch the video feature here.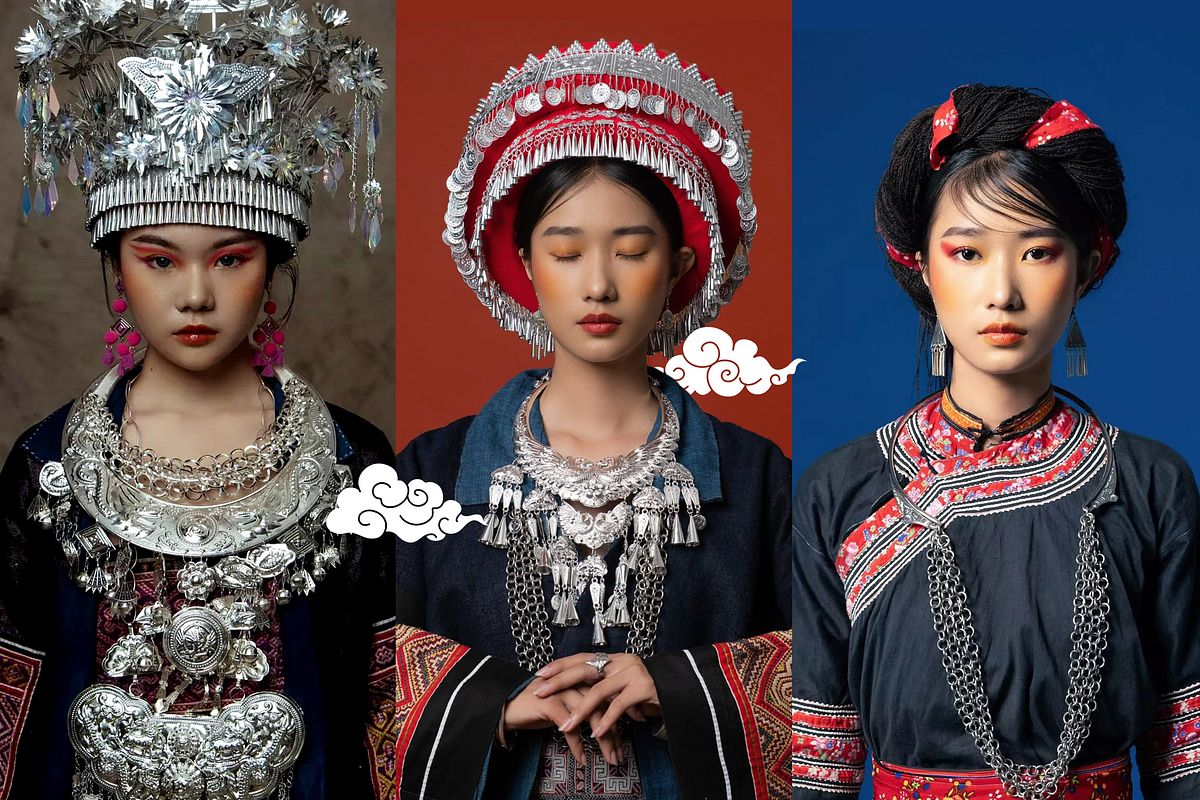 Hnub, who was born and raised in Lào Cai, is currently working in Saigon as an áo dài painter. Through daily encounters with the traditional dress of Kinh Vietnamese, the idea to promote her own traditional costume started brewing in her mind. It pushed and motivated her to start collecting and promoting the clothing of ethnic minority groups, with a focus on H'Mông, the culture she grew up with.
This feature of H'Mông fashion is one of our most popular articles of the year, and for good reasons too. The works of designer and curator Hnubflower deserve to be celebrated, not just for their incredible aesthetics and quality, but also of how they're bringing H'Mông culture to a bigger global stage.
Read the article here.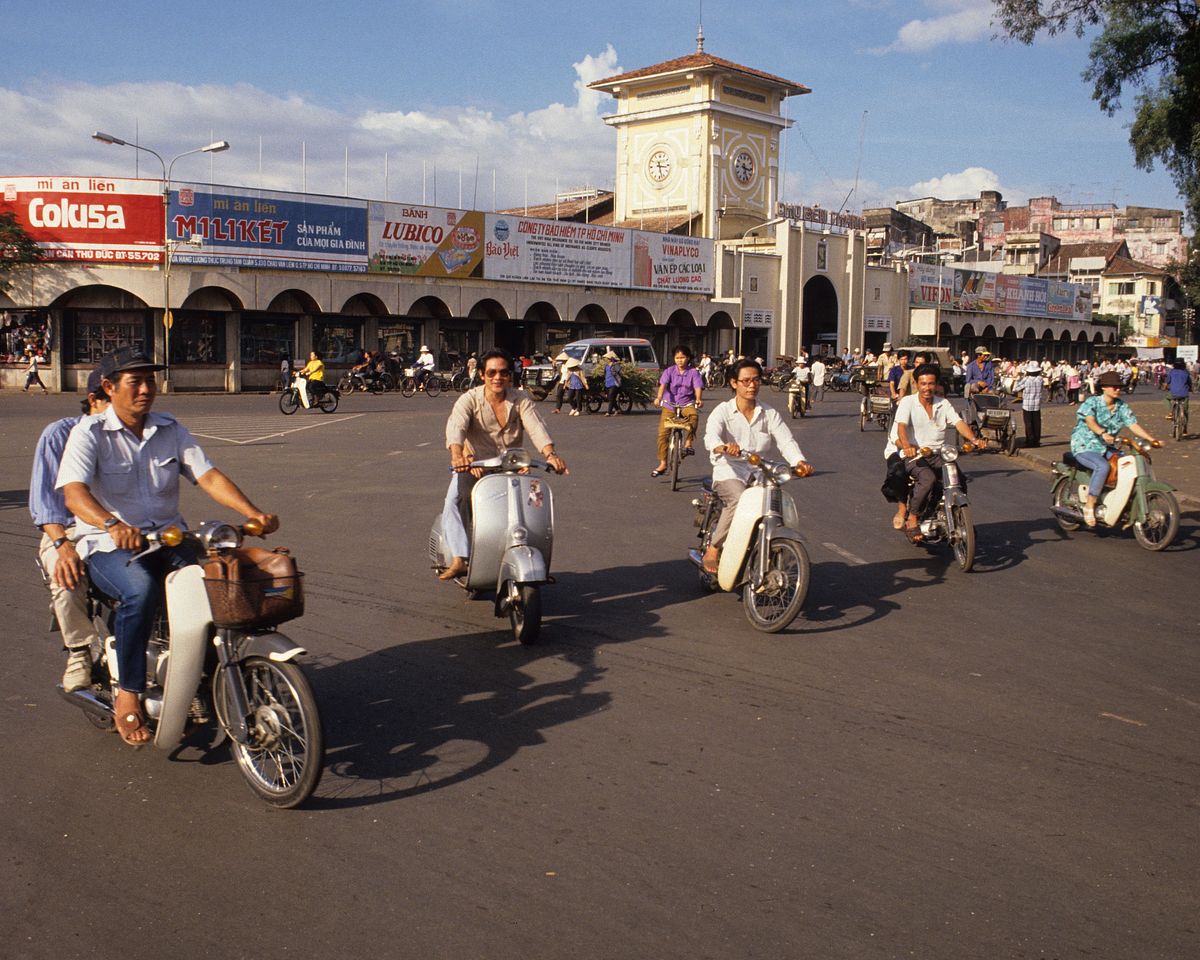 It's no secret that we're huge fans of nostalgia at Saigoneer — so much so that we created this whole category of articles for it — and we have seen and featured a myriad of vintage images. This collection of Vietnam shots by Stefan Hajdu, a German traveler who visited the country in 1989, is one of the most outstanding sets of old Vietnam photos we have come across in recent memory.
See the full collection of photos here.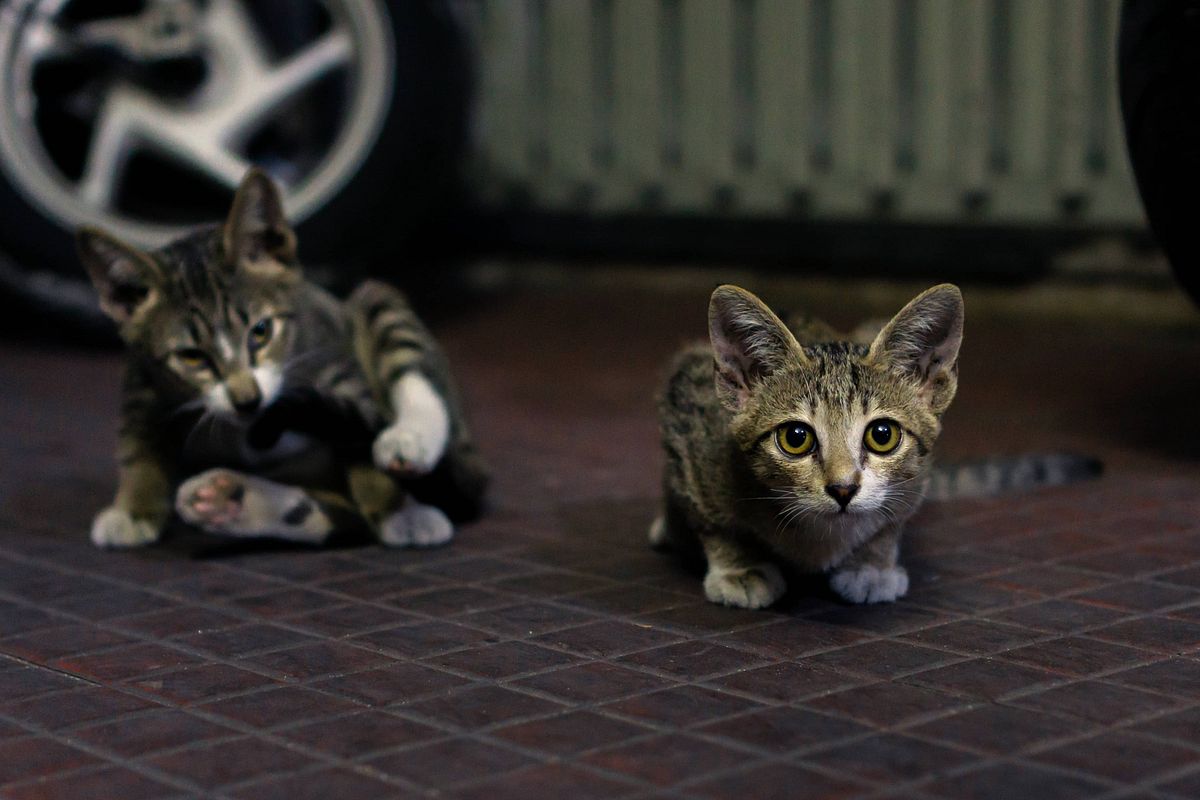 Back in May, the Olive Steakhouse at the 151 Đồng Khởi apartment block sparked national furor after its owners admitted to poisoning the building's resident stray cats. The handful of felines that escaped the killing were taken in by Team16, a grassroots rescue home. We initially contacted them to check in on the cats, but through talking to those involved in cat rescue operations, it's apparent that there is a looming animal welfare crisis in Saigon.
Read our feature here.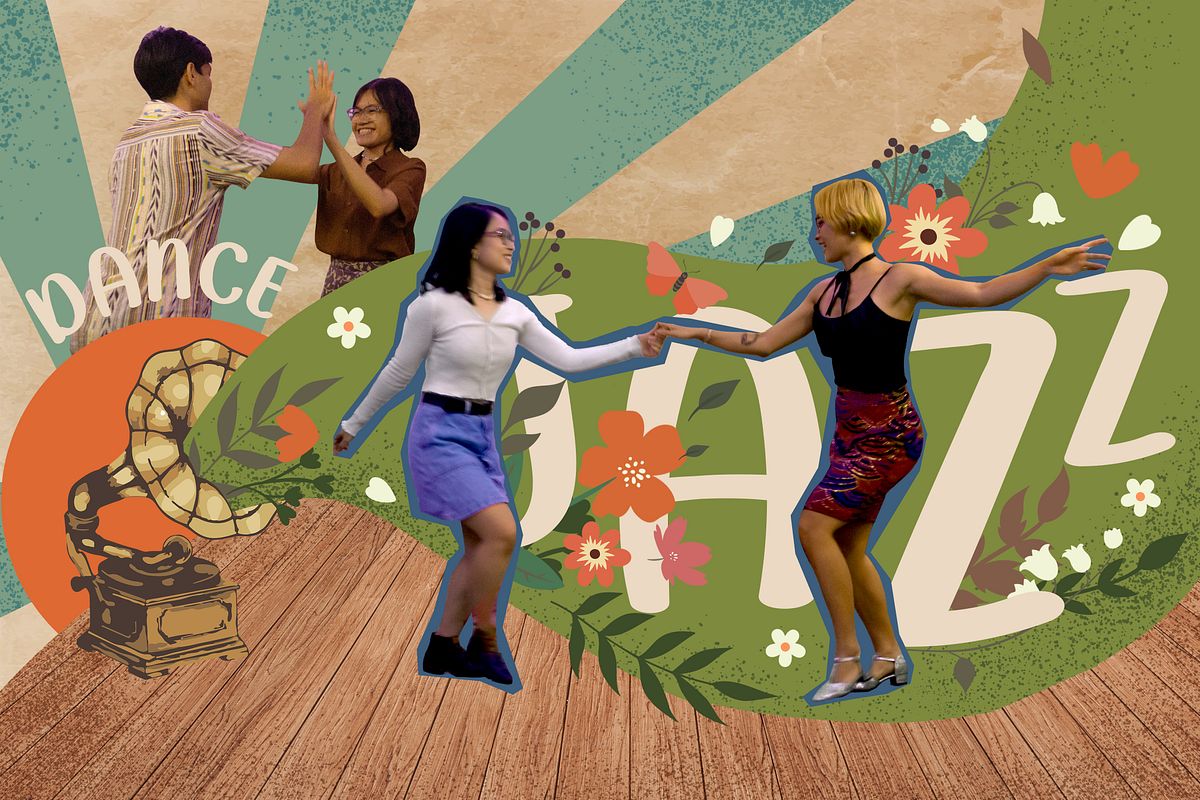 "For those who desire physical activities but can't drag their bodies to the gym, the jazz dance studio is a perfect alternative. I can't be on the treadmill for over 20 minutes, but I can dance for an hour straight without feeling bored," writes Lê Thanh Nhiên in her essay about taking up jazz dance for the first time in Saigon.
Read our feature here.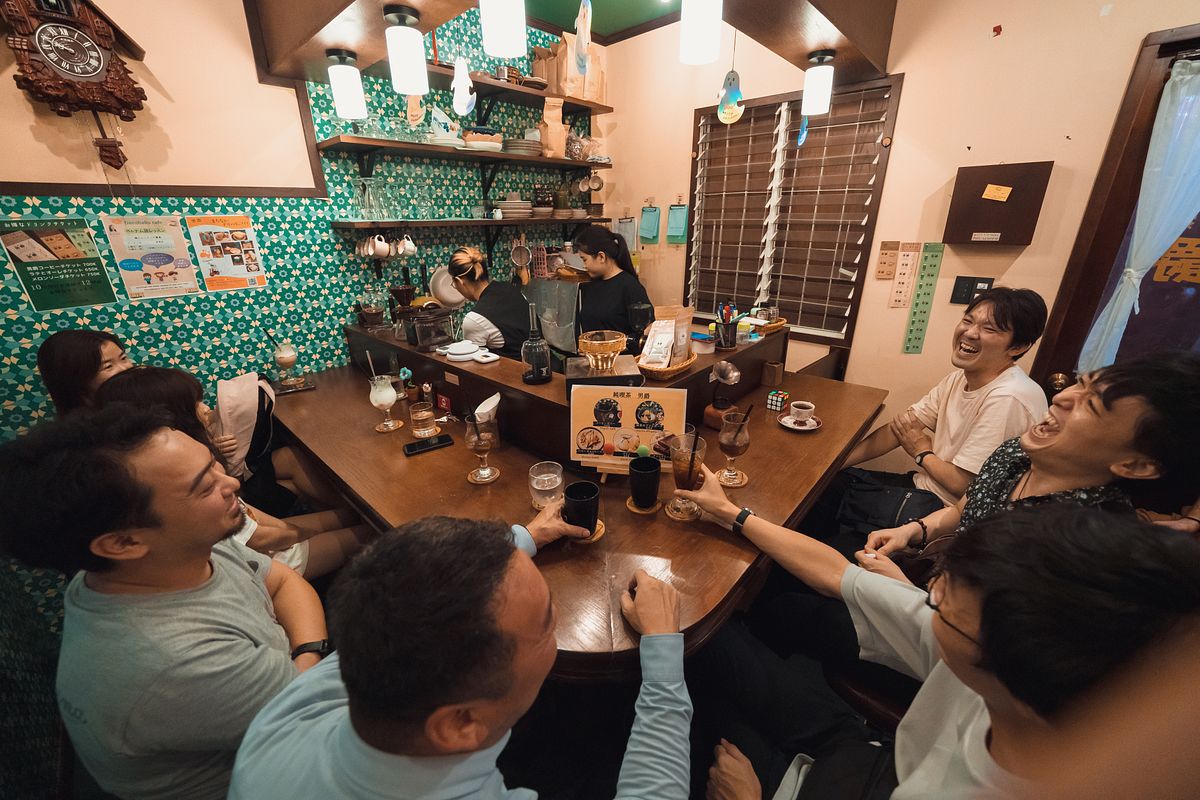 The most memorable encounters in Saigon are not those found in roundup lists and rankings, but those you chance upon yourself. In this unique Hẻm Gems, our writer recounts his experience of discovering the twin venues — Danshaku Cafe and Snack Bar Momoko — in Bình Thạnh. Both run by Kyushu transplant Koga Momoko, these share a building and serve as a magical portal into Japan 50 years ago.
Read our article here.