For many Saigon workers, today is the first day back from a glorious, week-long celebration and a startling return to the harsh reality of having a job.
But while we're all still pretty high on Tet cheer, some lost their holiday buzz a little earlier than others, as traffic back into Vietnam's major cities reached peak levels over the weekend. Vehicles clogged the highways and ring roads leading into both Saigon and Hanoi, with everyone returning to the city at once after a week of family, rice wine, sunflower seeds, rice wine, lucky money and rice wine.
The standstills began on Saturday afternoon, according to VnExpress, as tens of thousands of people gathered at Cat Lai Ferry outside of the southern hub, pouring in from Dong Nai and Vung Tau-Ba Ria provinces. At its height, the number of ferry passengers exceeded 75,000.
Things were no better at other entrances to the city. The Saigon – Long Thanh – Dau Giay Highway hosted thousands of idling vehicles from around 4pm, while traffic jams on Highway 1 were over four kilometers long. While this certainly ended the magic of Tet for travelers, it also put an end to the holidays for Vietnam's traffic police, who were called upon to manage the congestion.
Up north, traffic to Hanoi was no better. The capital's Phap Van – Cau Gie Highway experienced a 10-kilometer-long traffic jam on Saturday, reports Zing. Toll booth lines were partially to blame for the backup, causing vehicles to sit on the road from late afternoon into the evening. Dozens of passengers were also stranded waiting for buses by the roadside, adding to the chaos of these congested roads. Again, highway management officials and police were on the scene but couldn't manage to control the traffic flow.
Another Zing report counted the number of traffic accidents on Saturday alone. In total, police recorded 50 incidents, which claimed the lives of 28 people and injured 56, bringing Tet's overall traffic-related death toll up to 186.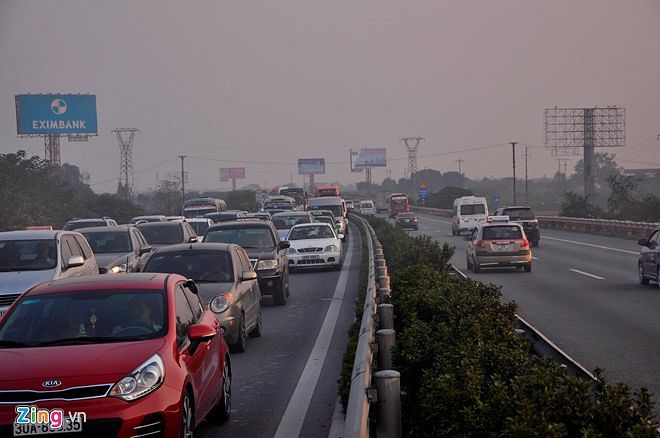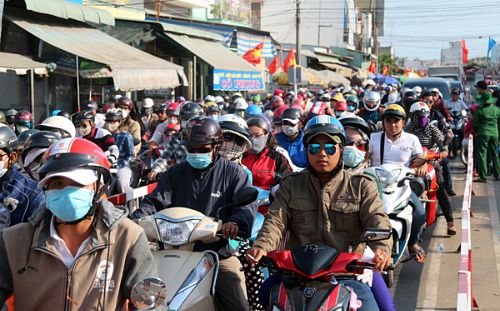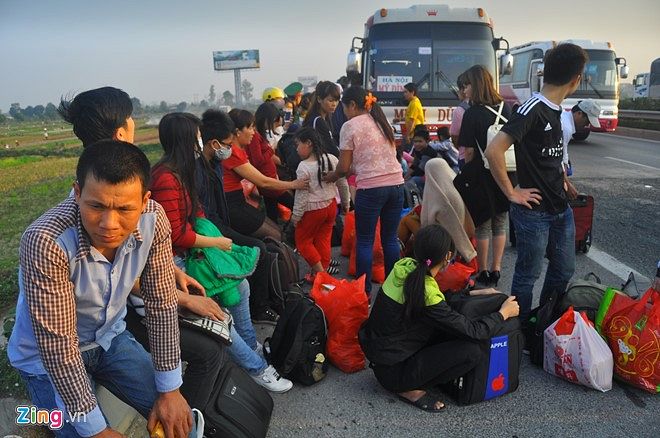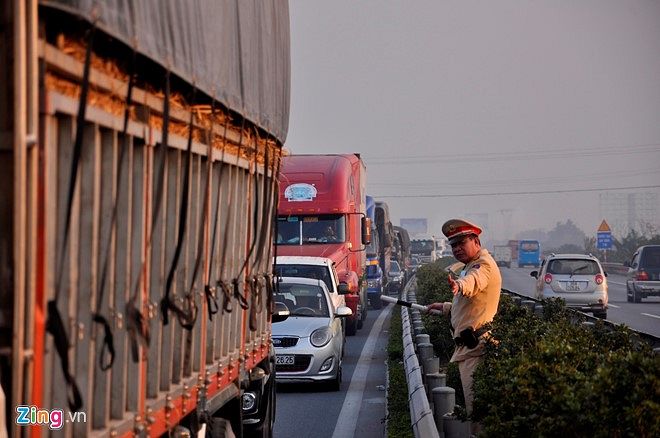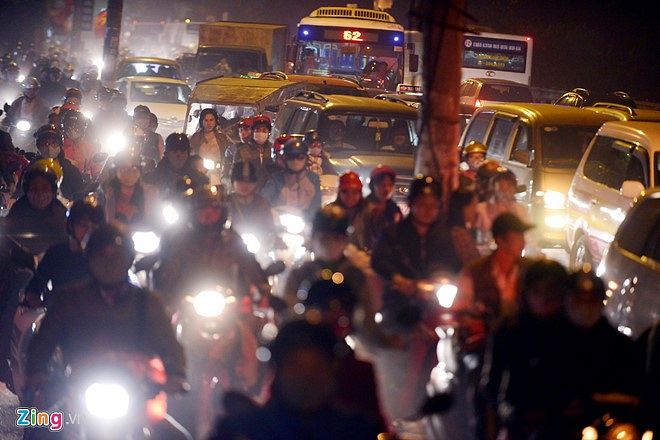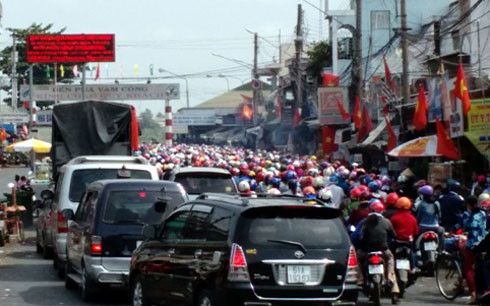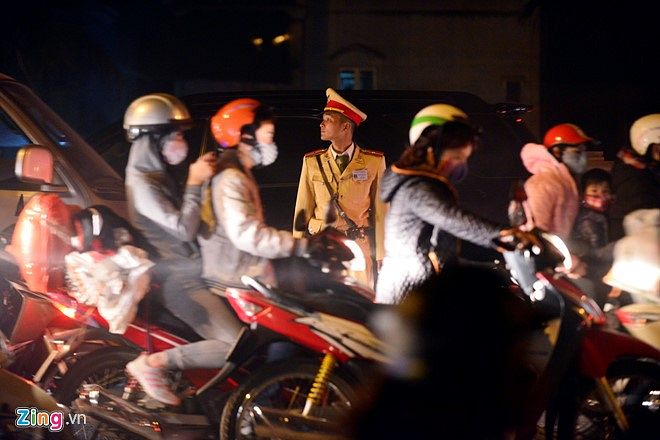 [Photos via Nong Nghiep, Zing, VnExpress and VOV]
---
Related Articles:
---