In the very beginning of Vietnamese history, dragon king Lac Long Quan and fairy Au Co got together and gave birth to 100 children. Their cohort became the first citizens of northern Vietnam, the eldest of whom founded the legendary Hong Bang dynasty in around 2879 BC.
Once his parents had split, Lac Long Quan returning to the sea with 50 of his children while Au Co took the other 50 up Mount Phong Chau, the original Hung Vuong took the throne as the first mortal leader of a kingdom known as Van Lang, or the Land of the Tattooed Men.
Though there is no archaeological evidence to support this version of history, Vietnamese ancient texts go on to say that Hung Vuong, along with 17 successive generations of rulers, presided over Van Lang for 2,621 years. During this time, dozens of now-famous Vietnamese tales took place, including the origin story of bánh chưng and bánh dày, in which the sixth Hung Vuong leader awarded his kingdom to whichever of his 18 sons could bring him the best food on Earth (spoiler alert: it was his youngest son, whose creations – pork-filled rice cakes wrapped in banana leaves – now make an appearance in Vietnamese households around the world every Tet).
The magic ended in 258 BC, however, when neighboring warlord Thuc Phan invaded Van Lang and incorporated the kingdom into his previous nation to create Au Lac. Thuc Phan then became An Duong Vuong, the ruler of this new state until 207 BC.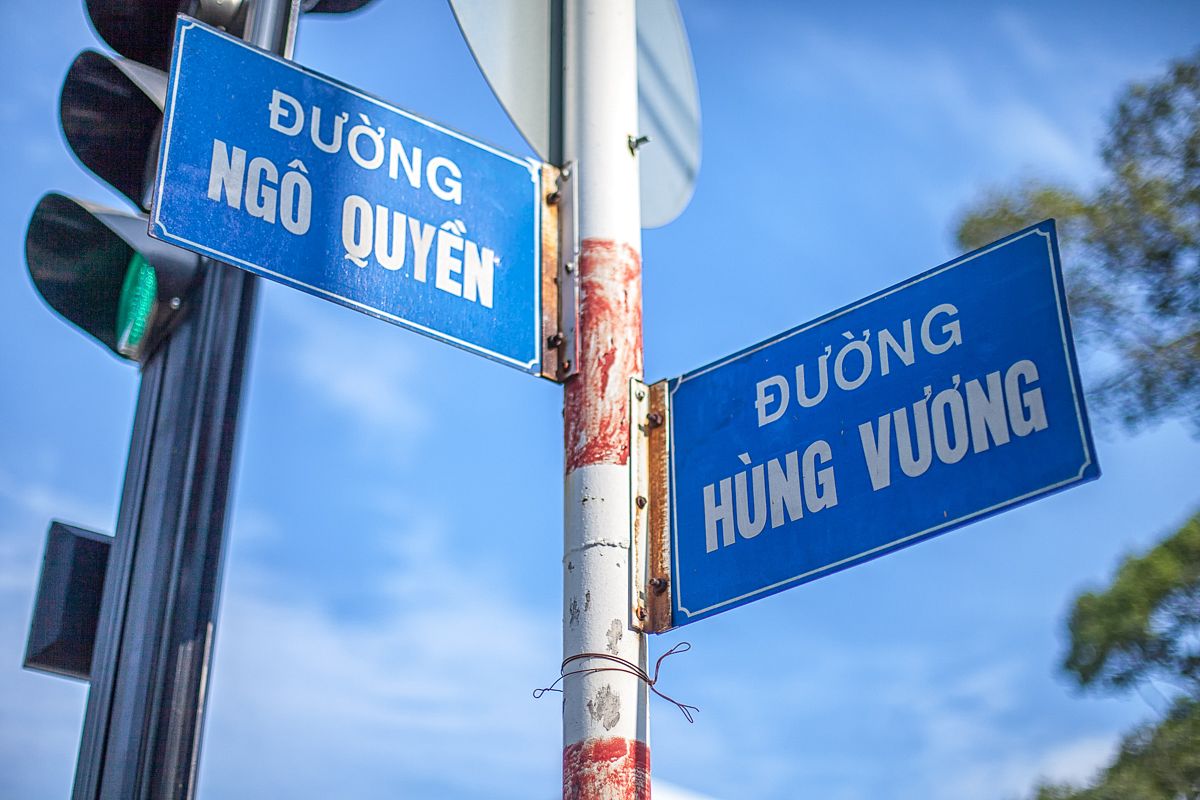 Many, many years later, Saigon's street namers had history in mind when they were picking out monikers for District 5's roads. Today, Hung Vuong is a one-way street which runs into the larger Hong Bang Street. Nearby, An Duong Vuong also connects with Hong Bang, running alongside Hung Vuong for only a brief stretch, separated by the small Van Lang Park.
[Top photo via Luavie Tours]
---

Related Articles:
---