'To The Moon,' a dreamy pop song that draws on the unlikely fusion of doo-wop and electro, has gained an earworm status among starstruck listeners.
Love you to the moon and back
I can't let you know this fact
Love you to the moon and back
I'm so freaking missing you
While on first listen, the song may sound like it came from a foreign singer, its creator, Lê Công Thành, who goes by the pseudonym hooligan., is a 100% homegrown and self-taught local artist. We met up with the up-and-coming hit-maker to find out more about his musical journey, his road to 'To the Moon' and the future projects that he has in store.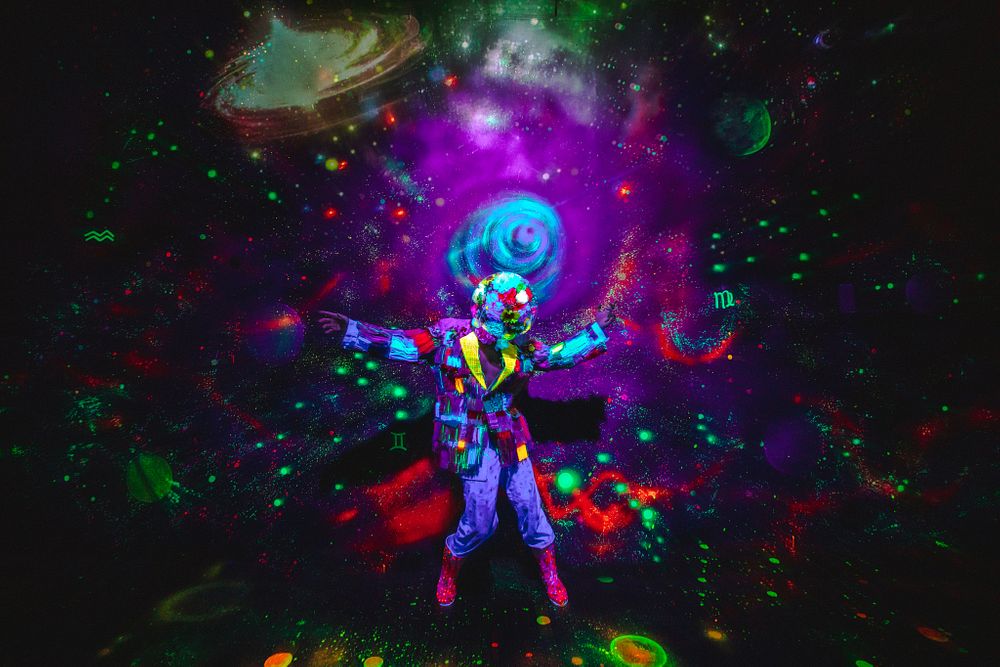 An Unexpected Favorite
In July 2020, 'To the Moon' made its official debut as the English version of the song 'Hàng Nghìn Kilomet' (Thousands of Kilometers). Despite being a bonus track, 'To The Moon' managed to surpass its predecessor in terms of popularity. The song's lyric video has now gained more than 7 million views on YouTube with generally positive reviews from the audience.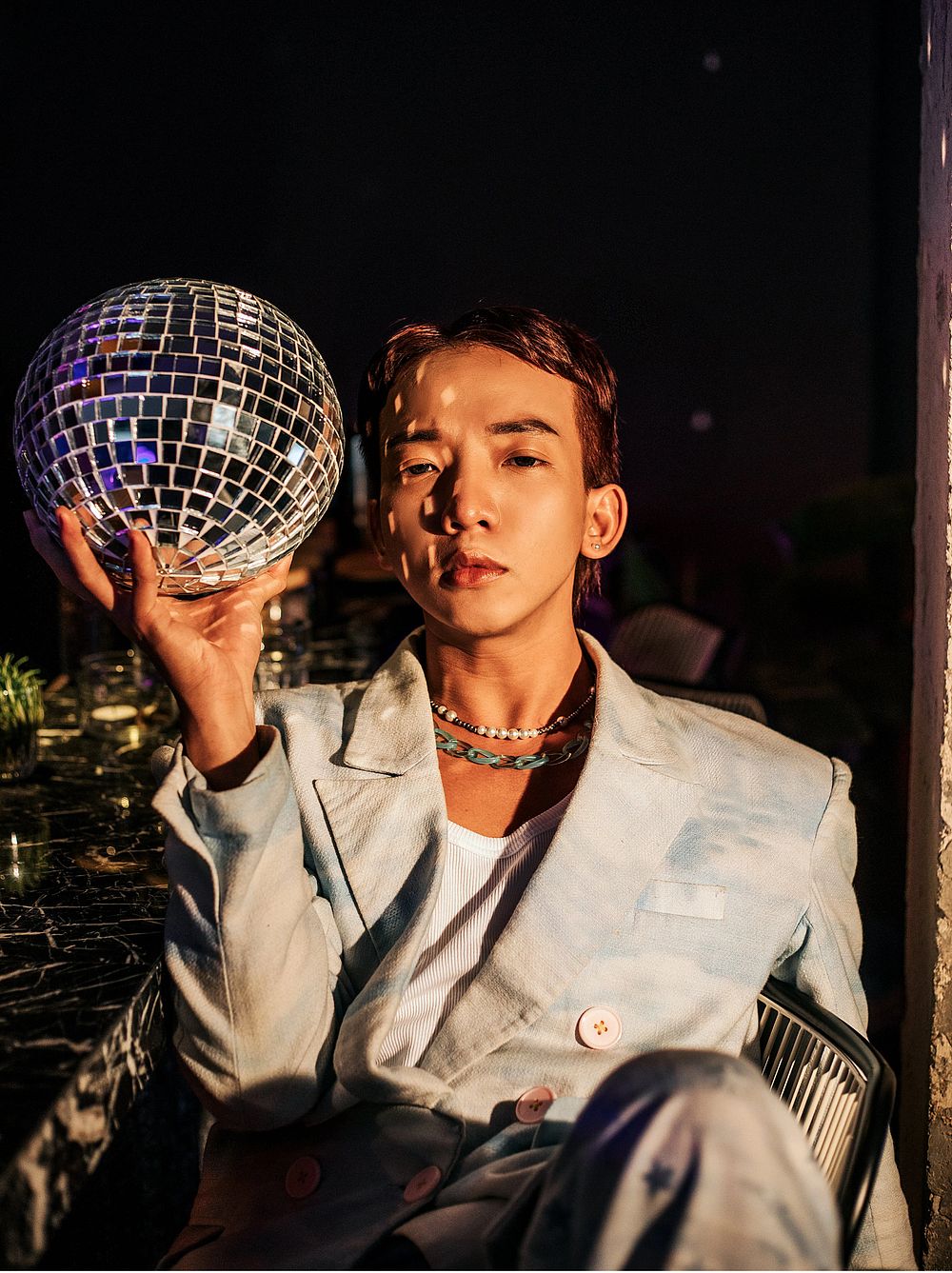 ​Hooligan. himself never imagined that 'To the Moon' would be so well-received. "It was a procrastinated assignment that I did while I was a bit ill for my jazz teacher Sean Doan. He was the one who helped me perfect the lyrics. For some reason, he decided to send me the finished demo at 3am and I didn't see it until I woke up two hours later. So I got up, brushed up on my pronunciation, and finished recording just before noon. I was so ill and sleepless that the entire recording session felt like a fever dream," he recalled candidly.
The singer revealed that it wasn't 'To the Moon' but 'Hàng Nghìn Kilomet' that he was betting on as he felt that it was "[his] most lyrically and emotionally invested composition." He also finds it rather amusing that listeners often mistake him for a foreigner: "Even when they're told that I'm Vietnamese, they deduce that I must be half-foreign or have lived abroad."
Anyone can be a muse for my compositions.
​He opened up about his language quirks: "My English isn't that great actually. I went to a rural school so my grammar is better than my listening and speaking. I can imitate well because I've listened to American and British music since I was young. I'm fully Vietnamese, but I'm definitely working hard to improve my language ability."
Following the success of 'To the Moon,' hooligan. released two more singles which are 'Bài Hát Cho Darling' (A Song for My Darling) and 'Love You, Bae!'. The former became the driving force behind his decision to pursue a serious career in music.
Shoot for the Moon, Land Among the Stars
Between 2015 and 2017, hooligan. joined a number of talent programs including I Can Sing, Music Bus and Sony Show, and achieved moderate success. Despite being a gifted singer, he didn't see singing as anything more than a hobby. He was an instinctive yet inexperienced performer. "I auditioned for The Voice in 2017 and failed to take make it through the first round. I felt like I didn't have what it takes to pursue a professional music career," he told Saigoneer.
After graduating from college, the young musician started selling insurance in Saigon, then working as a kitchen assistant in Vung Tau, then returning to Saigon to help run events. A stroke of luck led him to a job as an assistant for composer and producer Huy Tuấn. Knowing that hooligan. was learning to write music, Tuấn offered to listen to his demos.
"He sent me a long email in the middle of the night to say that the song was great and he enjoyed it a lot. The song in question was 'Bài Hát Cho Darling.' When I saw his message, I immediately jolted awake. Something just clicked in my head and I knew that now was the time to do it. Prior to this, I was working as an event staff for Son Tung M-TP, one of my favorite artists. As I looked up at him from beneath the stage, I wondered to myself what was holding me back. With 'Bài Hát Cho Darling' being recognized, I gained a new confidence in my ability, and found my truth," he recounts.
Thanks to 'Bài Hát Cho Darling,' I became more confident in my ability and found my inner truth.
'Bài Hát Cho Darling' was then forwarded to composer Phạm Hải Âu, who praised the song for its interesting sound and unconventional structure. As the director of an art academy, Âu offered hooligan. the chance to join talented songwriters such as Ly Ly and Dư Quốc Vương in a specialized training course. It was there that he acquired the technical know-how for his craft and develop his identity as an artist. Driven by ambition, the young artist even went as far as borrowing money to pay for extra lessons on vocals, choreography and instruments. His efforts did not go unnoticed, as the academy later decided to sign him in as an official artist.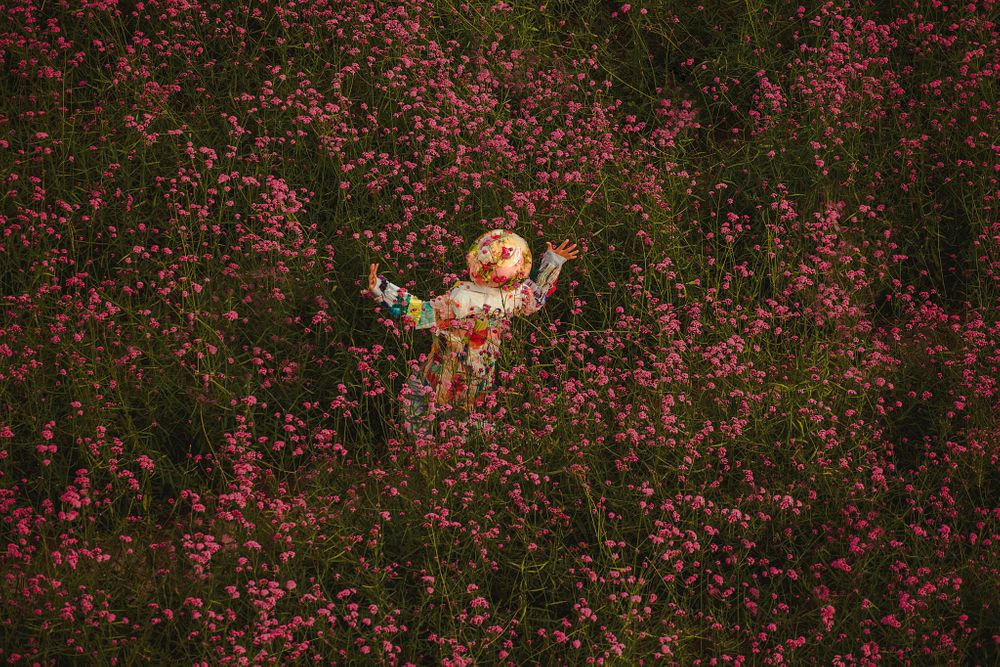 Romantic, eccentric and refreshing
These are the three dispositions that hooligan. strives to display in both his personal and professional life. They also represent the outstanding characteristics of three musicians that he most admires. This includes Bruno Mars's avant-garde artistry; Ed Sheeran's sentimental appeal; and The Weeknd's groundbreaking performance. The pseudonym hooligan. was also taken from Mars' first studio album "Doo-Wops & Hooligans."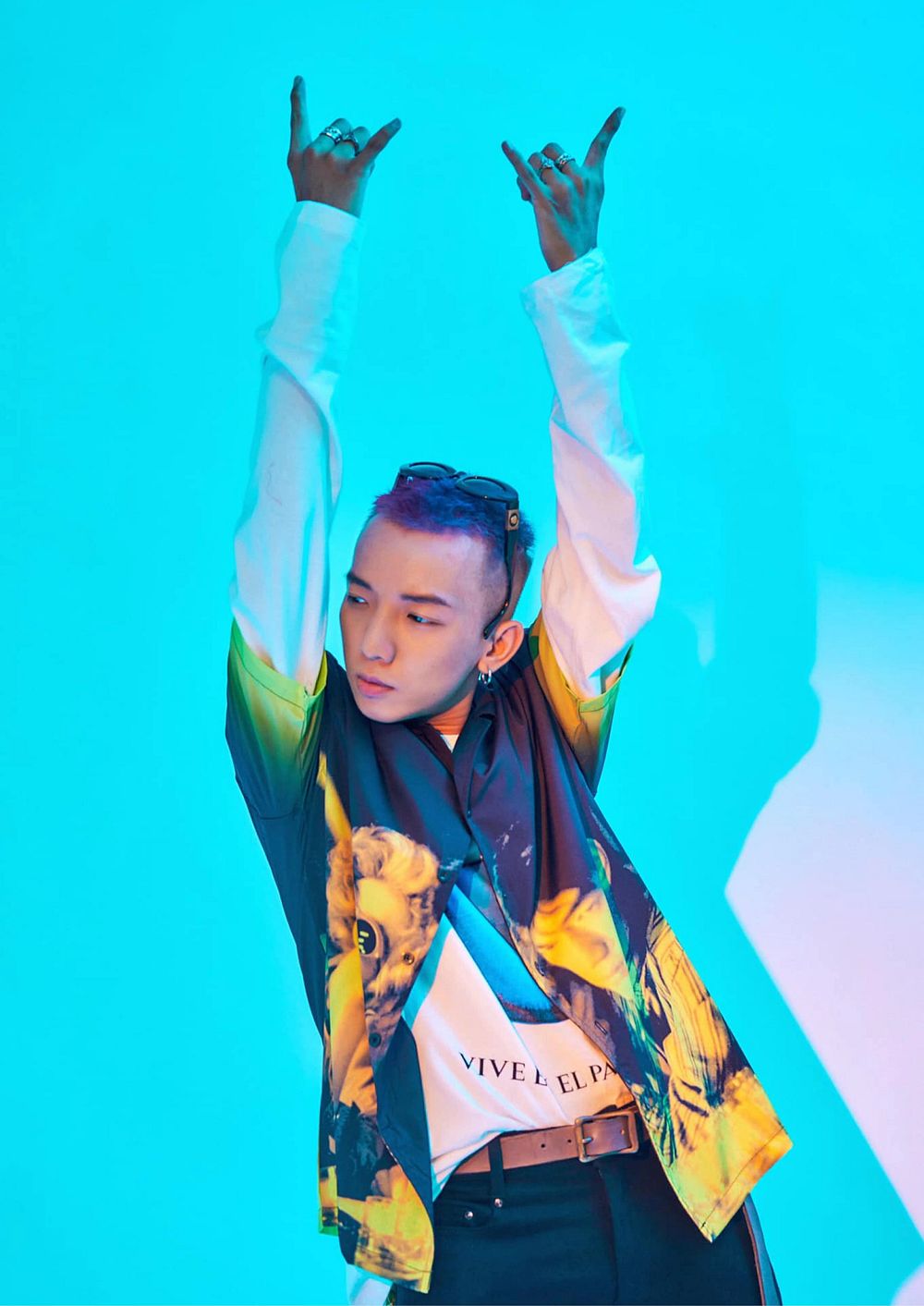 As most of hooligan.'s discography revolves around the central theme of love, the singer draws inspiration from some of his past relationships. He claimed that he is a hopeless romantic who always falls head over heels for his partners and only takes away the positives from the time they spent together. Did hooligan. find a muse in any of them? "Anyone can be a muse for my compositions," the singer professed.
Authenticity is hooligan.'s principle when it comes to creating music. Though the singer finds himself inspired by almost everything, even the experiences of others, he believes that all subjects when conveyed through his art must be expressed with a high degree of sincerity.
Apart from his current charismatic, dreamy persona, the artist asserted that fans can expect to see a more whimsical side of him in the near future. "I have been working on these projects for a long time now and I have songs in both English and Vietnamese lined up. But we're in the midst of a stressful pandemic, so it would probably be wiser for me to release optimistic and healing music rather than putting out some whacky-sounding projects," hooligan. said.
After his impressive breakthrough with 'To the Moon,' hooligan. is now gathering even more momentum. The artist had amassed more than 37,000 subscribers and 8.5 million views on his YouTube channel, as well as 185,000 monthly streams on Spotify.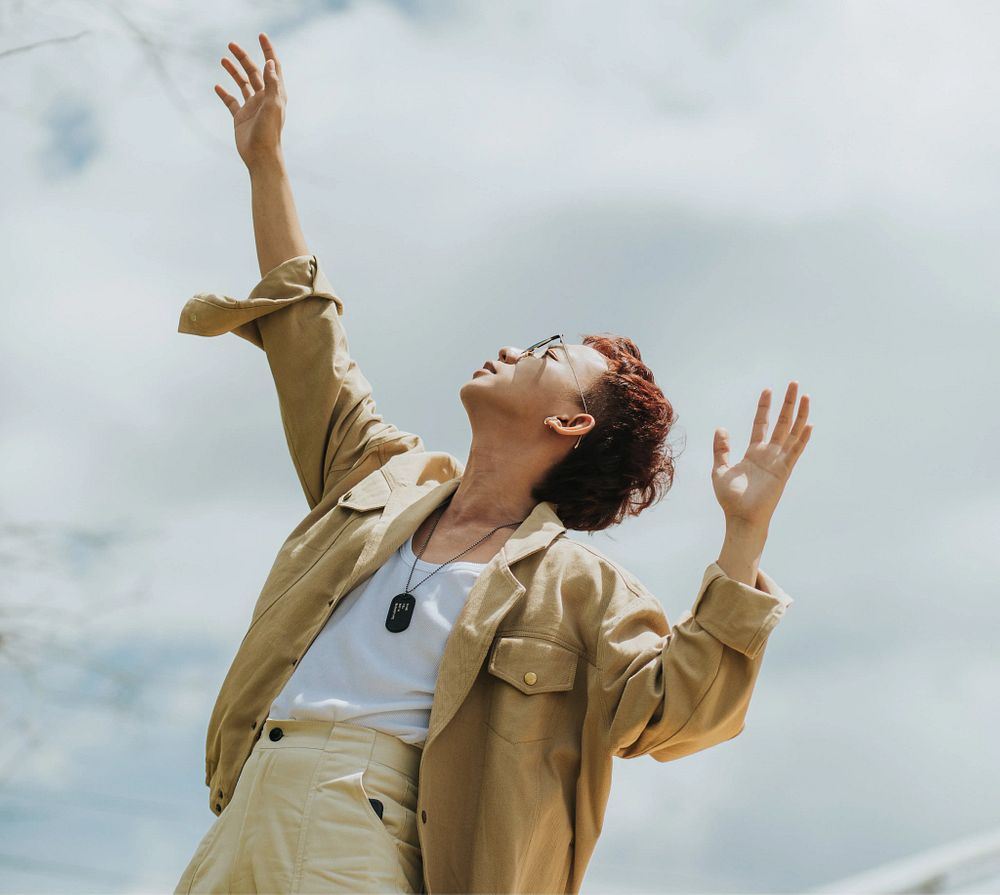 As our interview wrapped up at 8pm, we couldn't help but notice that the young artist was still beaming with energy. With a sandwich in hand, he headed into the recording booth for another session. But it wasn't his dinner that was fueling his creative pursuit, but a passion for making bolder and better music.
[Photos courtesy of hooligan..]
Quãng 8, which means "octave" in Vietnamese, is a series of articles on Vietnam's new generation of unique music personalities. Know an interesting musician and want to introduce them to our readers? Send us an email via contribute@saigoneer.com.